Top 7 Resorts in the Maldives: A Summer Haven of Gorgeous Sandy Beaches & Adventure
May 21, 2019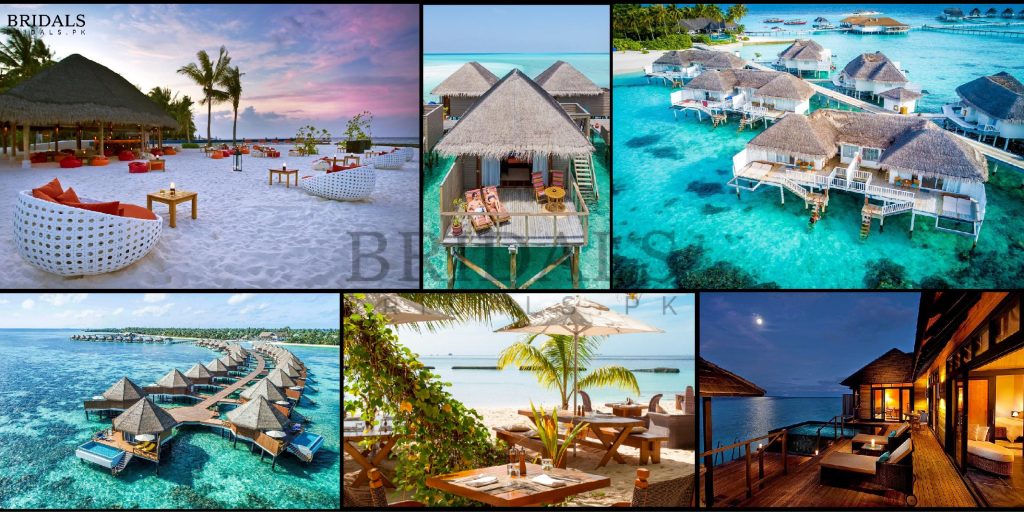 Article by: Hazafa Hasan
A tropical beach haven of a nation, Maldives is composed of 26 ring-shaped atolls. These atolls are made from more than a thousand coral islands. The country is popular worldwide as a vacation or honeymoon spot. It is known for its beaches, extensive reefs and blue lagoons. The Maldives might be slightly less exotic than Bora Bora or Bali, but people prefer it for its conveniences amidst all the carefree natural environment. Plus, it is GORG!! Anybody can tell you that the Maldives that it might not be as affordable as Thailand, but it's luxurious resort islands make it worth all that extra cash. Might you be on a friends' bender, your romantic honeymoon or a family vacation; Maldives will offer you a lot of opportunities to indulge and let loose.
Take a look for yourself:
Video: An Aerial View of Maldives (Courtesy: YouTube)
Centara Grand Island Resort & Spa Maldives
Sitting upon the South Ari Atoll, surrounded by crystal blue waters Centara Grand Island Resort is distinctive with timbered paths and colonial inspired buildings. It is a barefoot beach paradise that bordered with tall palms and edges towards the shimmering lagoon. The resort has 112 spacious villas that blend noiselessly with natural splendor around them.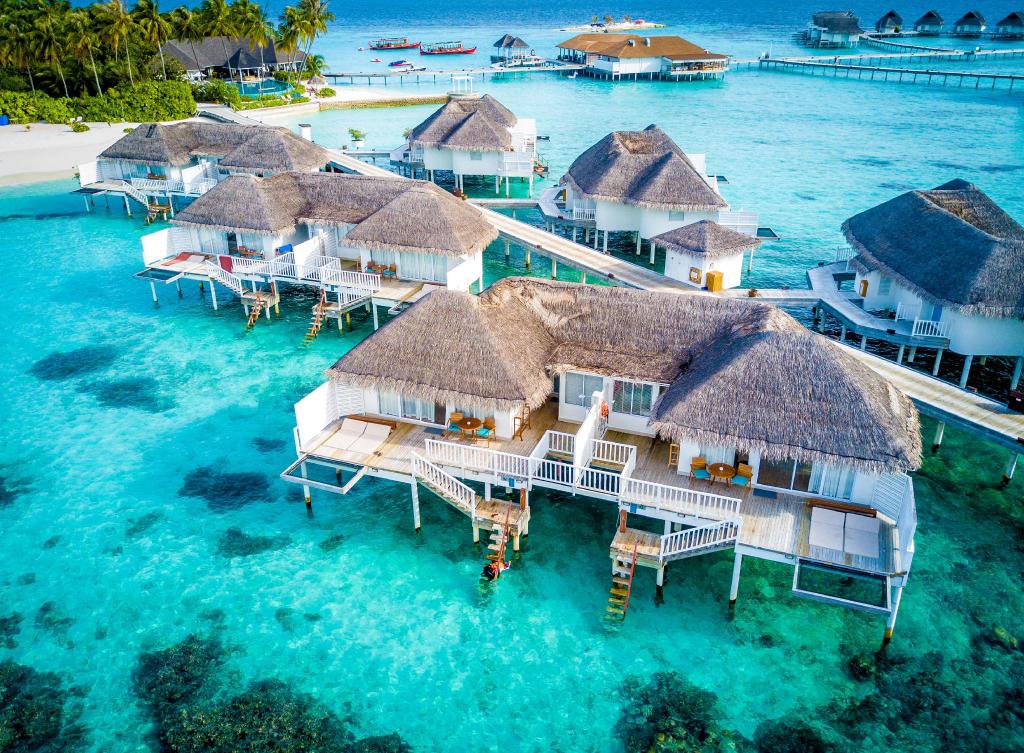 Photo: CENTARAGRANDISLANDRESORT.COM-MALDIVES.COM
Kuramathi Maldives
A gorgeous hotel with a great view – Kuramathi Maldives as an idyllic scenery to it that appeals to most travelers. It has both the beach and the tropical jungle flora lending beauty to it. Its best point is that it caters to all budgets and has 12 villas for luxe residents (both water and beach settings). You can also get beach houses for rentals and enjoy delicious cuisine from no less than 12 superb restaurants.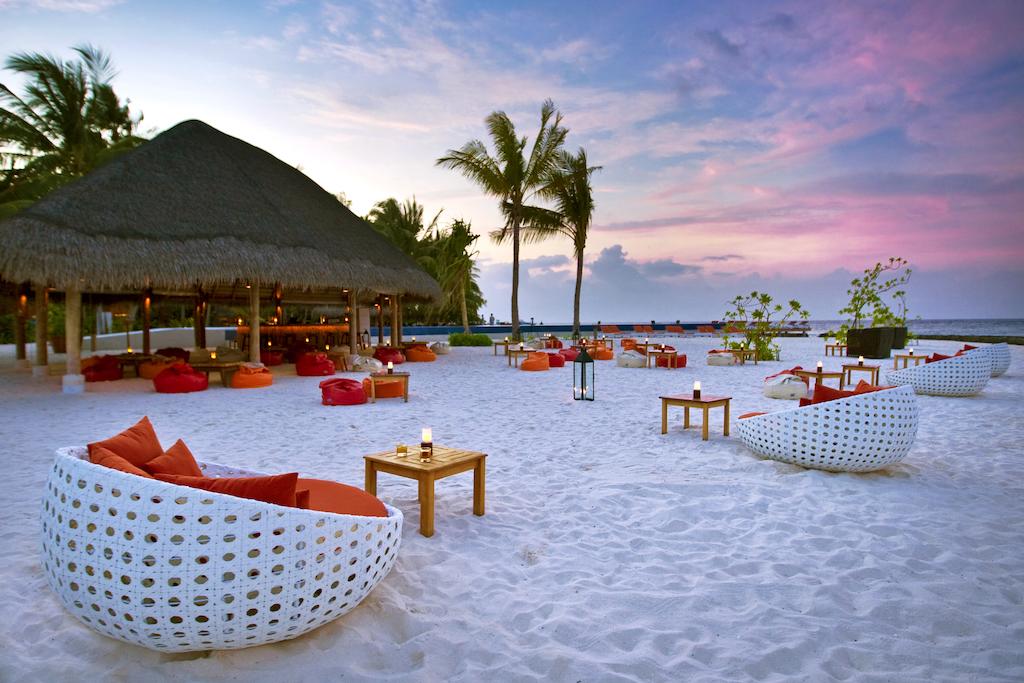 Photo: BOOKING.COM
Constance Moofushi Resort Maldives
Constance Moofushi Resort describes itself as barefoot chic villas, sitting upon a secluded island with white sands and blue waters. It is completely dazzling in its own beauty. You can reside in any of 24 beach villas, 56 water villas or 30 senior water villas to have a vacation to remember.
Video: Drone video – Constance Moofushi Maldives (Courtesy: YouTube)
The Sun Siyam Iru Fushi Maldives
Spread over 52-acre island – The Sun Siyam Iru Fushi offers you the luxuries of traditional Maldivian villas. Aside from 5-star accommodations, this hotel includes infinity pool and a private beach, with a fitness center and an infinity pool. You get outdoor tennis, sauna, and Jacuzzis; what more could you ask or need at a vacation?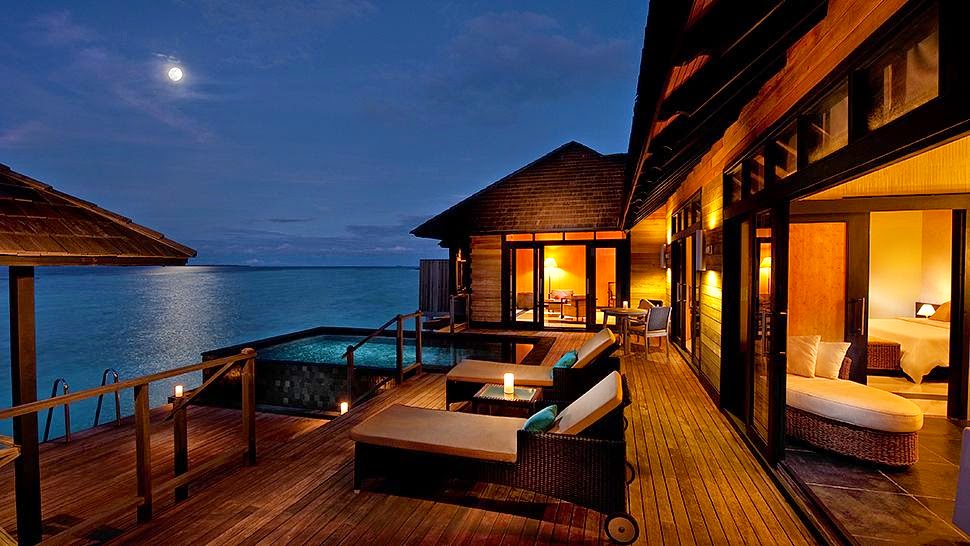 Photo: MYFATPOCKET.COM
Meeru Island Resort & Spa
Meeru Island offers the best of signature tropical paradise that is the Maldives. White sandy beaches, tall palms, colorful coral reefs, turquoise lagoons, and other avenues to have a lovely time. Meeru Island Resort & Spa is lone resort on the Meerufenfushi island and is spread over 32 hectares.
Video: MEERU ISLAND RESORT & SPA (Courtesy: YouTube)
Carpe Diem Beach Resort & Spa
Carpe Diem is a social resort, where travelers from far and wide gather in the 115 private pool villas. A healthy house reef stands as a backdrop for this one of a kind social retreat. You can make new friends and have fun at the unique inflatable water park or at coral conservation nursery in the lagoon. Have a BBQ at the beach or go canoeing or diving to live your life up.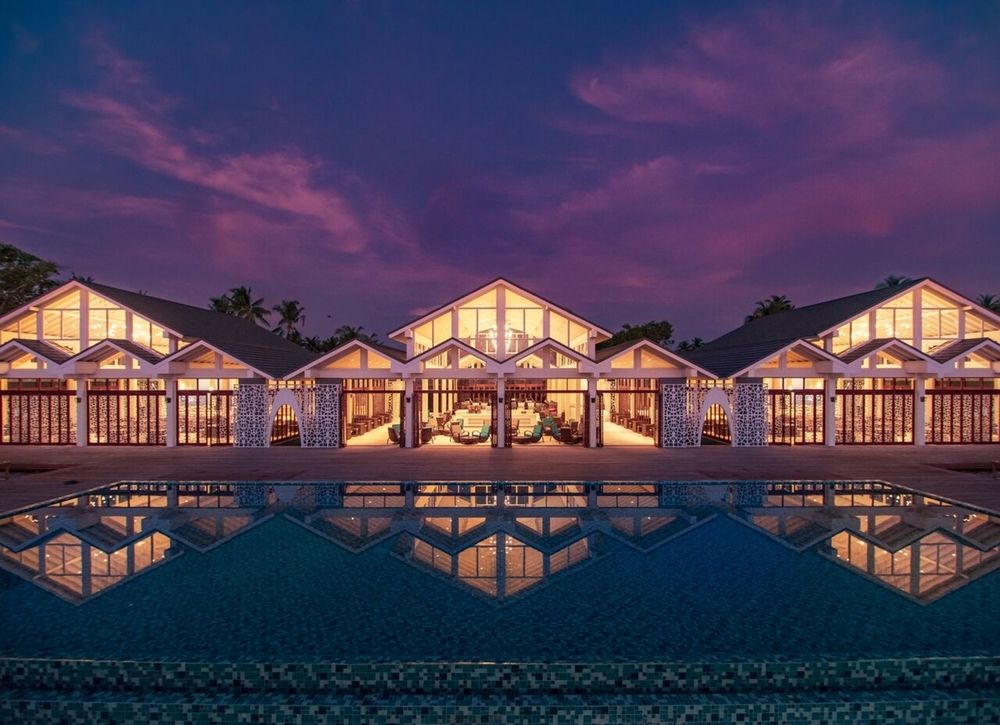 Photo: WOTIF.COM
Paradise Island Resort & Spa
This resort is located at North Male' Atoll, about 10 Km away from the Velana International Airport. They offer rooms, suites, villa, bungalow, and private pools. There are spas and restaurants available to dine and relax to overall make the best of your time free. You will get Wi-Fi so you will stay connected with the world you left behind.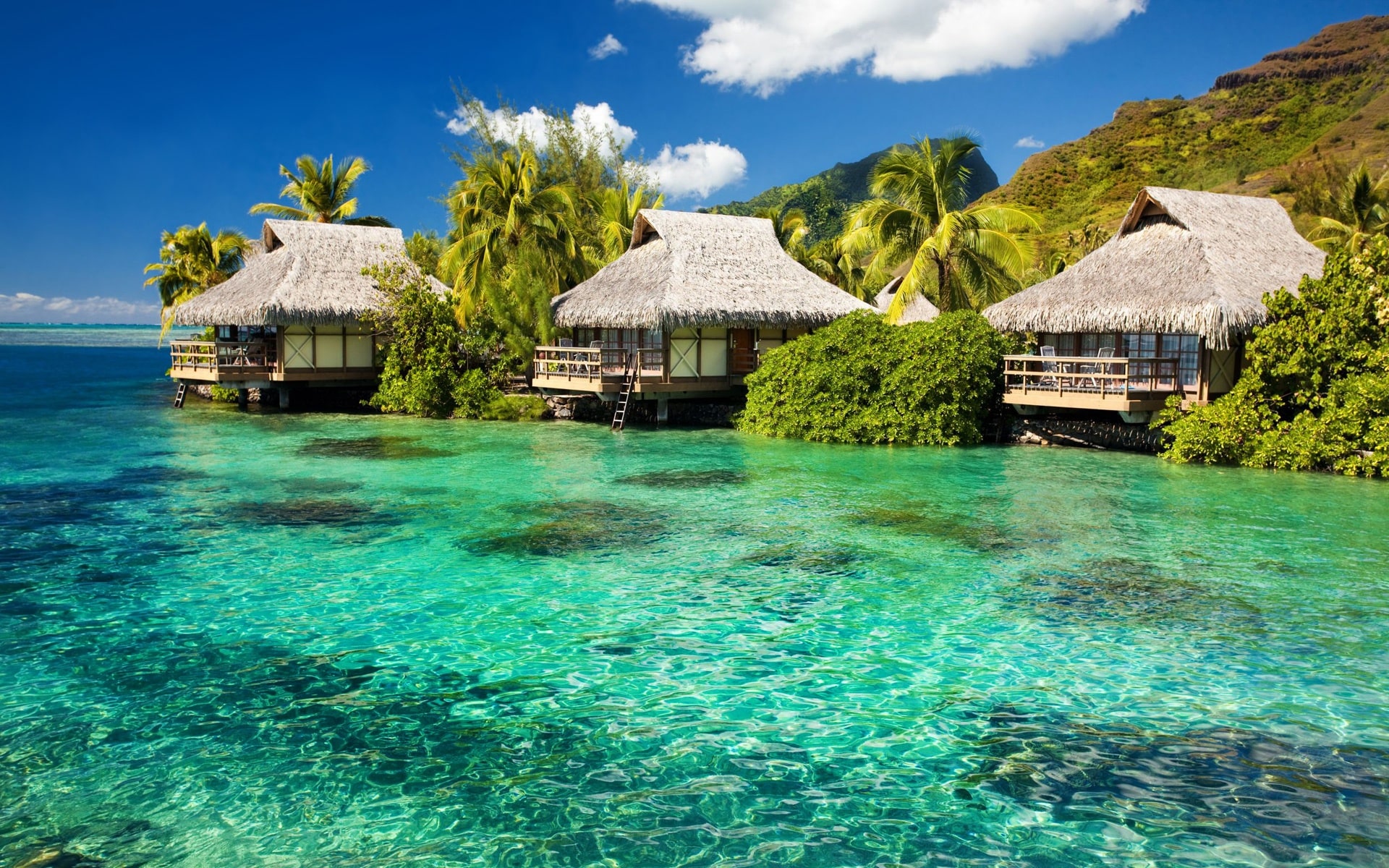 Photo: BEST-WALLPAPER.NET
Now we at Bridals.pk are done with our job, so its for you to secede which you will be picking during that next trip to the Maldives? Just looking at these gorgeous villas, we are itching to pack for a long vacay!!
Top 7 Resorts in the Maldives: A Summer Haven of Gorgeous Sandy Beaches & Adventure
Description
Might you be on a friends' bender, your romantic honeymoon or a family vacation; Maldives' resorts will offer you a lot of opportunities to let loose.
Admin
Bridals.PK
https://blog.bridals.pk/wp-content/themes/bridal/images/logo.png