Top 7 'Crazy Rich Asian' Places to Visit In Singapore!
Feb 03, 2020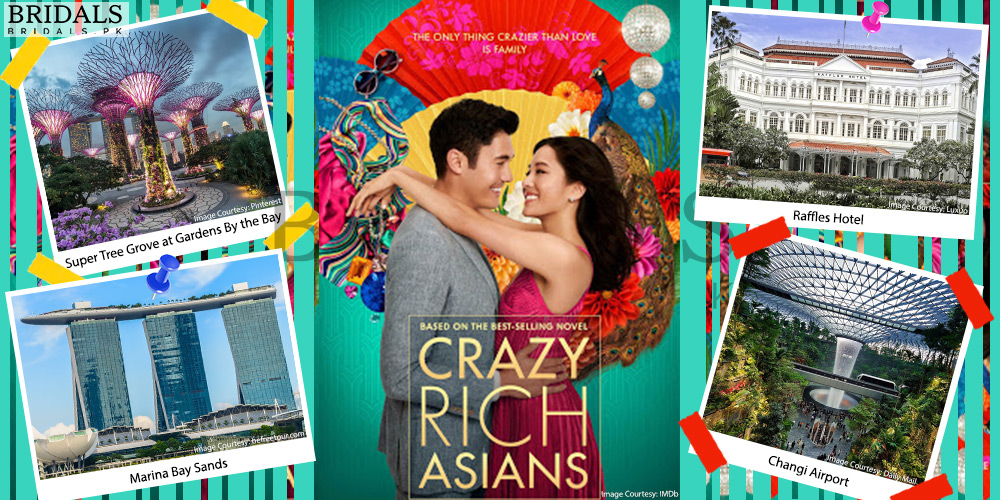 Article by: Myra Raja
Are you a fan of the movie, Crazy Rich Asians? So are we! It's been a while since the blockbuster Hollywood romcom released, but we are still under the tidal surge of it. All the glamorous hype and the places, which depicted Singapore in full swing are still on are minds! We think it's about time that we put this in yours too now. The movie has stoked a burning desire in us to go and visit all of those beautiful landscapes and backgrounds. Hence, we've compiled a mini guide as to all the destinations in the movie for you to visit and see for yourself.
1. Super Tree Grove At Gardens By the Bay
We feel the futuristic garden where the movie hosts all those wedding and lavish parties is best enjoyed at night. The light and sound show is the most magical thing you will experience if you are there in the evening. The show is daily played there for all the surroundings to see and enjoy along with the astounding view of the marina.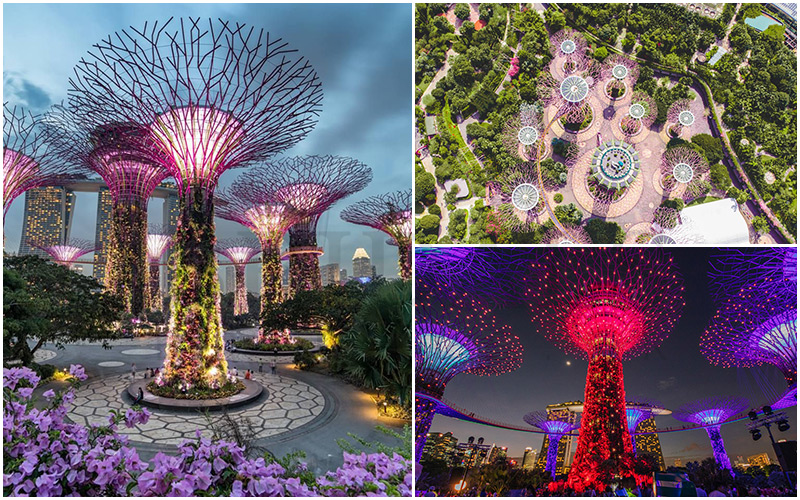 2. Marina Bay Sands
Three pillars and a ship atop is the iconic Marina Bay Sands. Whoever thought this was for the movie we are officially here to declare that this is not just a scene from the movie it is a reality and you can visit this place too. Book a room here and get the complimentary access to the Hotels Sand Sky Park and their infinity pool. You will truly feel like a character from the movie itself.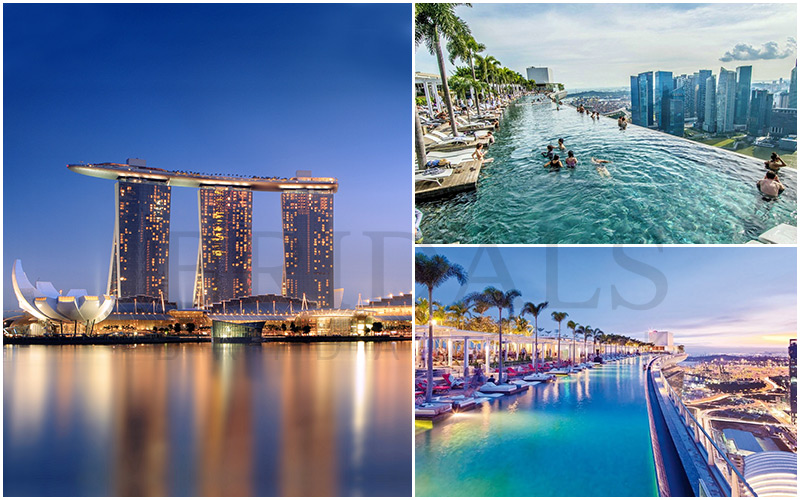 3. CHIJMES
This used to be a Catholic church but it has been transformed into a rather high spot with cafés, bars and restaurants. Wedding photo shoots are a must here, due to the pristine white background and European inspired architecture. Wedding ceremony of Colin and Araminta is filmed in a function room that has seen many wedding ceremonies in real life too.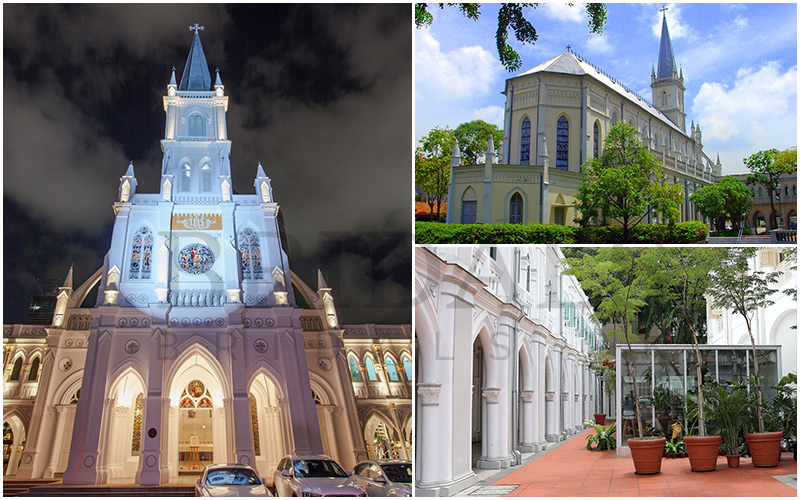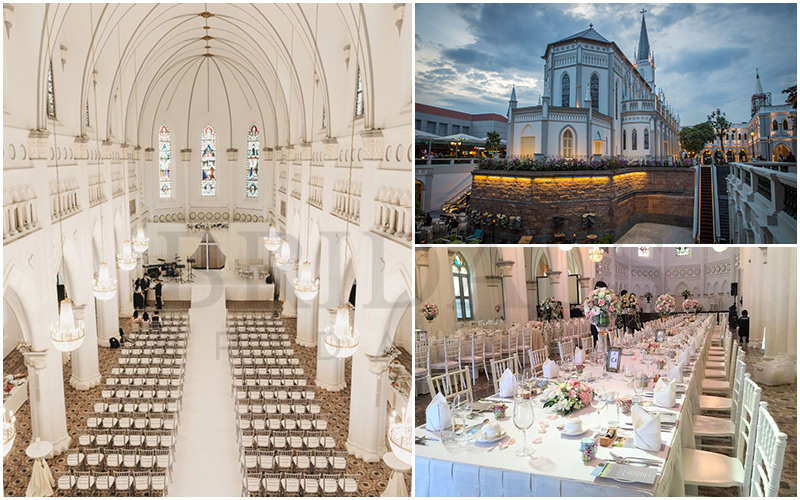 4. Sentosa
Beside the fact that Colin's bachelor party was thrown here, the offshore island is a vacation spot for the locals without leaving the country. You've got white sands and beaches like Tanjong Beach where all the cool parties are and Universal Studios for all the thrill-seeking junkies!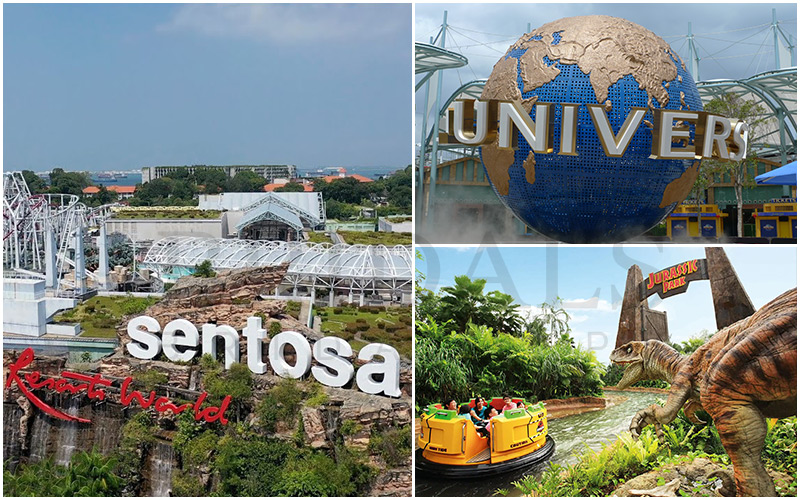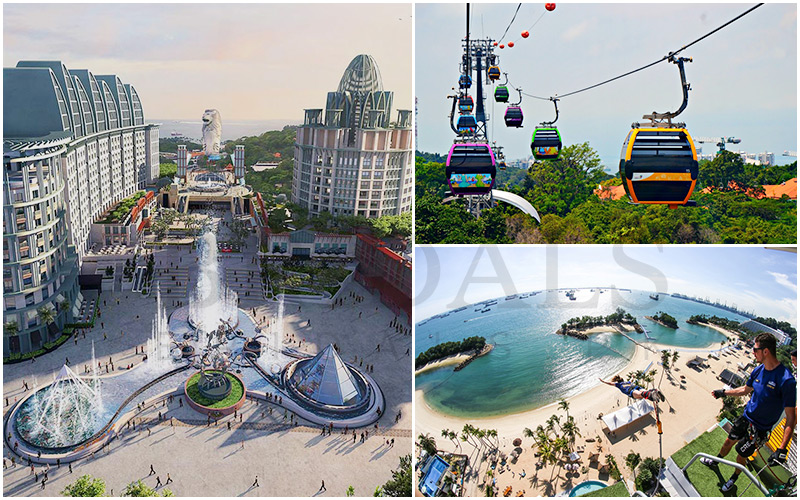 5. The Reading Room
Not only is this a highly Instagrammable place but this quaint café and bar is where Rachel and Peik sat in the movie. Not to mention like the room, this place has a massive bookshelf so you can pick a book and linger on for hours.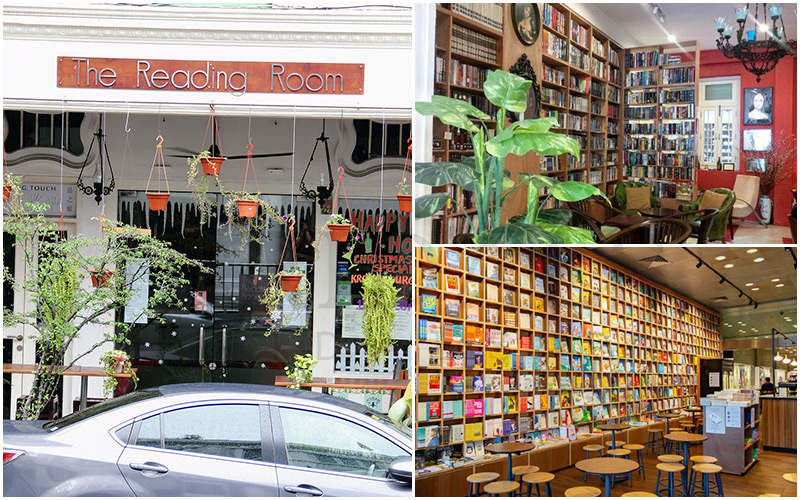 6. Changi Airport
This airport needs no introduction. Not only is this airport supporting first place in the World's Best Airports list but, also snooze lounges, butterfly gardens, the works. Just being there feels like you are in an amazing hotel where all your needs are being met.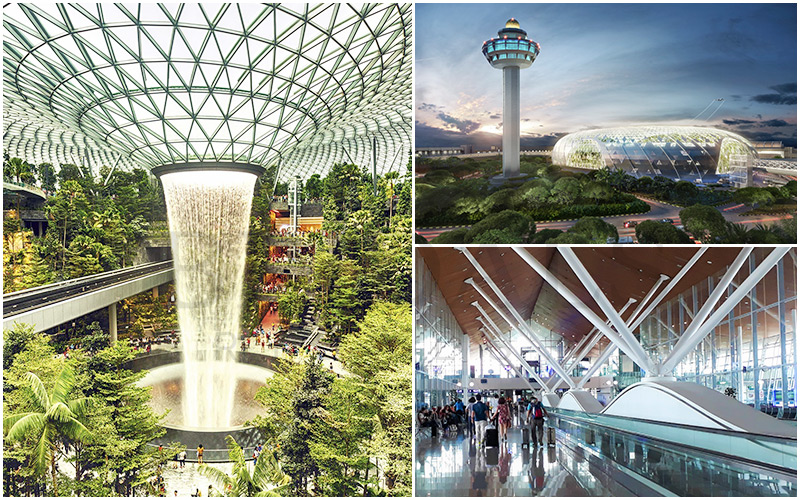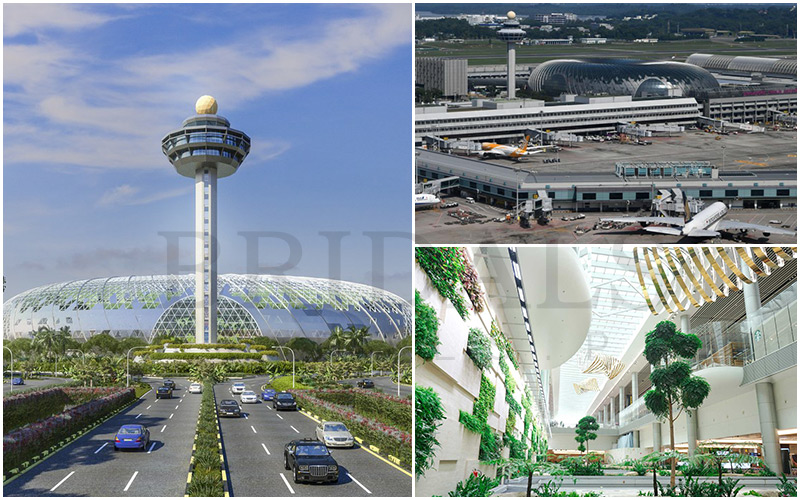 7. Raffles Hotel
This hotel is a reminder of Singapore's old class heritage. It is preserved just so that you will not only recall but relive the history here. Rachel and her beau Nick Young spent a night here in the Presidential suite and yes, we are all in awe and envy. It is also the birthplace of the iconic, Singapore Sling, a bar that was created in the 1930s. It is famous for its gin based cocktail with lemon juice.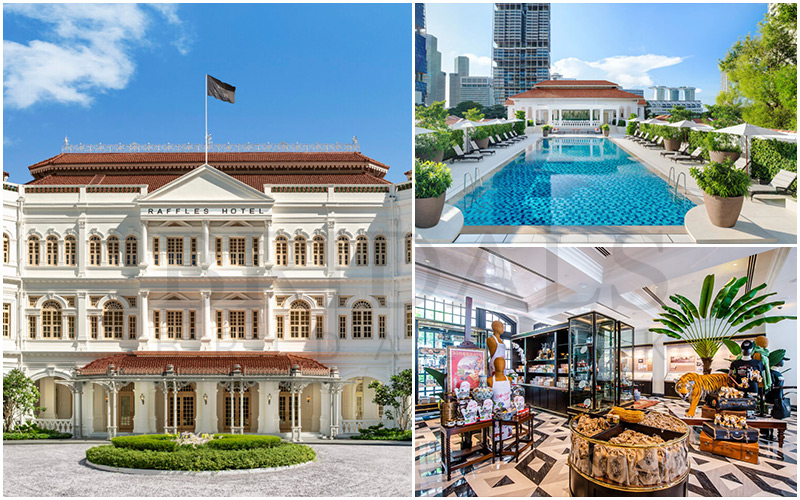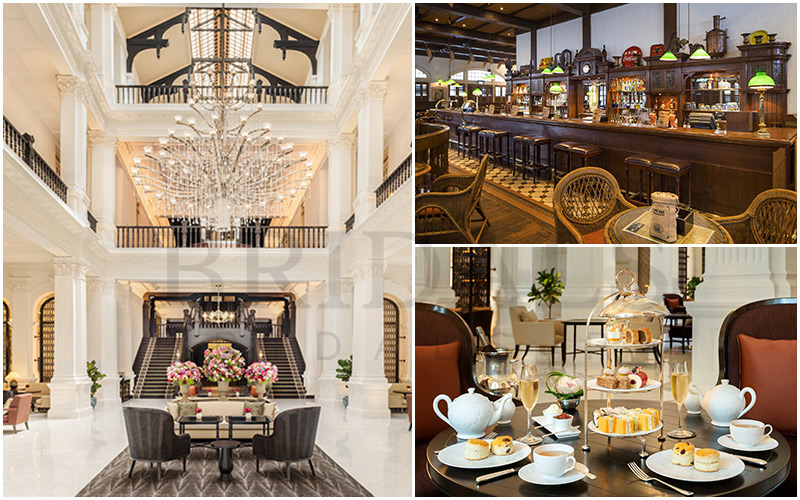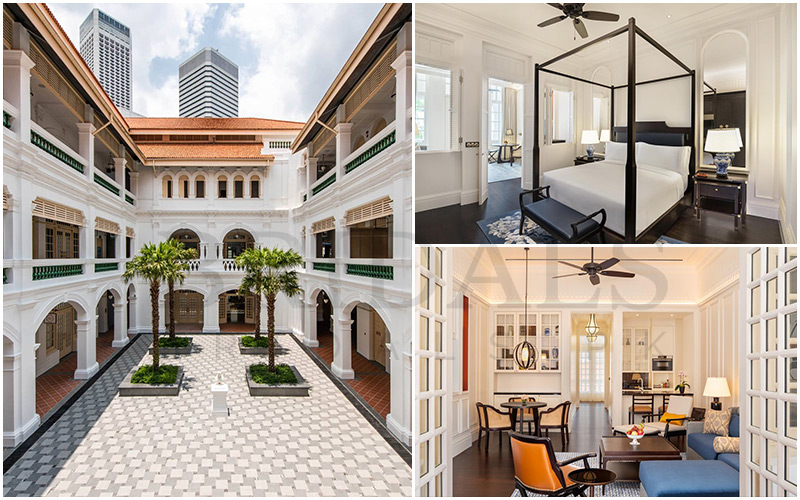 Here you go ladies and gentlemen. There you have it from our side! How Singapore was depicted in the movie, was it a fact or a fiction we leave that for you to decide! Book your tickets right away and create some 'Crazy Rich Asians' moments of your own!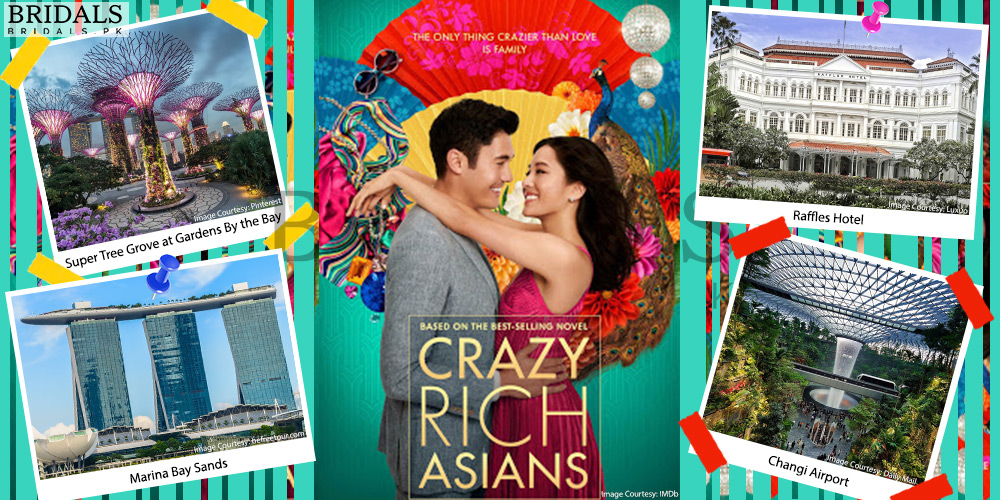 Top 7 'Crazy Rich Asian' Places to Visit In Singapore!
Description
We're still under the tidal surge of the 'Crazy Rich Asians' bandwagon!
Admin
Bridals.PK
https://blog.bridals.pk/wp-content/themes/bridal/images/logo.png