11 Must See Waterfalls In The US!
Feb 08, 2020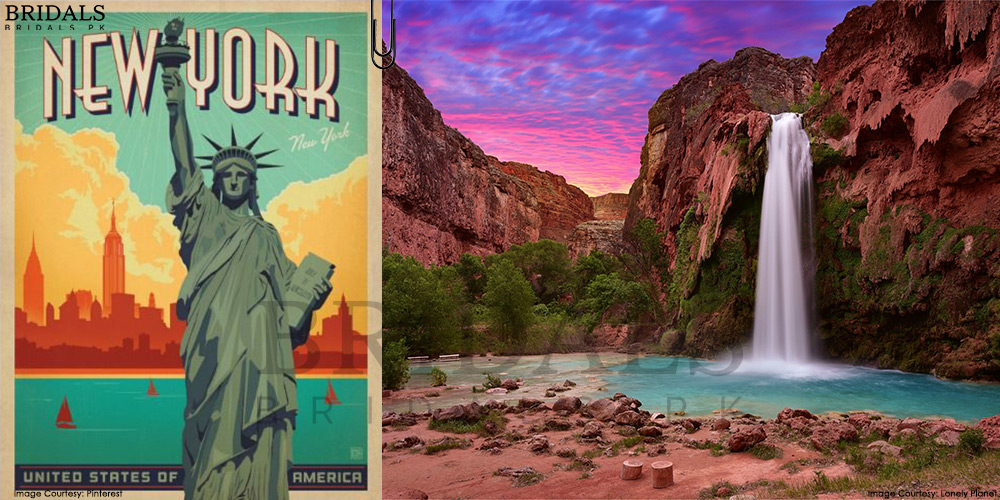 Article by: Myra Raja
If you're travelling to the United States and want to see the cascading beauties, head right this way. Not only are these United States brimming with waterfalls but promise you all sorts of variations, from majestic and huge down to skinny and short. You're heading in the right direction, right this way!
1. Niagara Falls
This waterfall is definitely the most popular and a major tourist destination not only in the states but also in Canada as this is located on the border of the two. Fun fact it's actually made up of three waterfalls, American falls, Horseshoe and Bridal Veil falls. If you want to get up close and wet then the tour of the Maid of the Mist is a must but if not then head over to the Canadian side for a better view.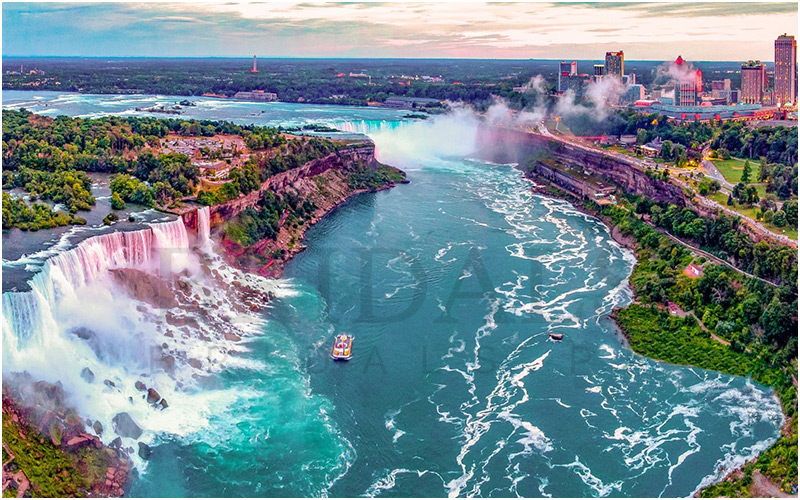 Photo: via Google Images
2. Havasu Falls, Arizona
Time to head up to the Grand Canyon for this one. True it is a little difficult to reach as it's located in the remote part of the canyon. From approximately 90 feet up, lush blue green waters cascade into the Havasu creek but again, this sight is only attainable if you take a horseback ride or hike from the Hualapai Hilltop. There's a campground in the canyon for campers and a lodge nearby for those who want to rest nearby.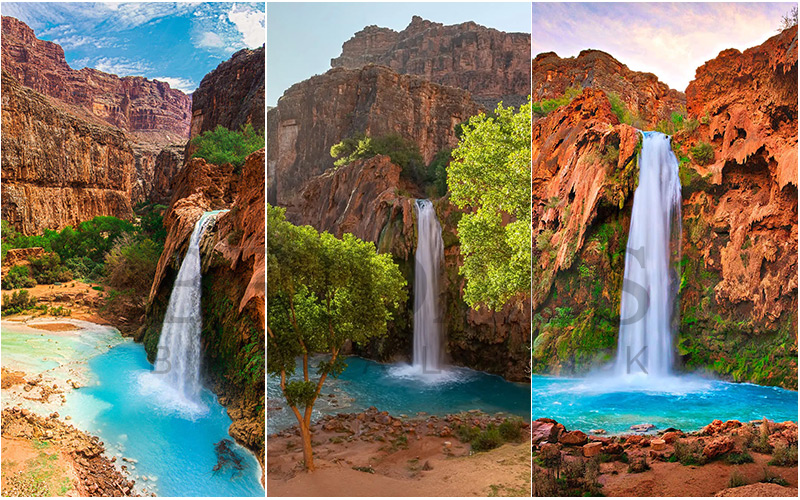 Photo: via Google Images
3. Palouse Falls, Washington
Welcome to DC in all its glory. The Palouse river flows south, till it drops into a canyon thus creating the famous Palouse falls. Easily located at the Palouse State Park, with campgrounds, trails, picnic tables and wheel chair accessible paths, to enjoy the beauty therein. A little insider tip would be to visit the falls at sunset so that you can witness the light and shadow display mirrored on the walls of the canyon.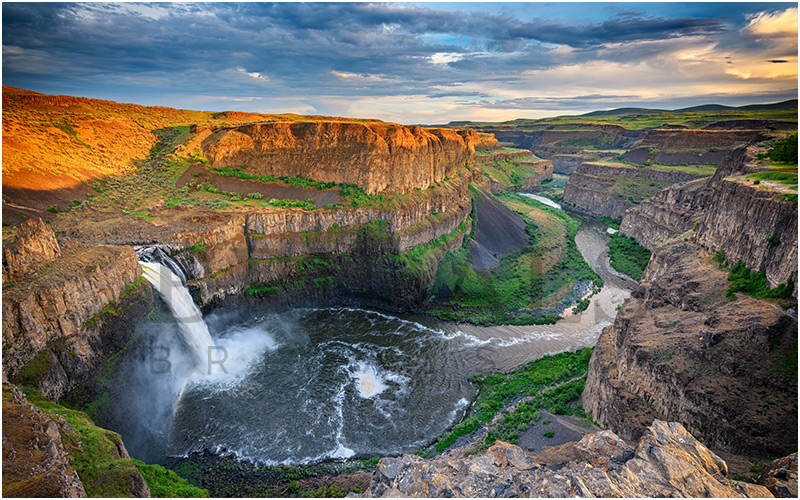 Photo: via Google Images
4. Yosemite Falls, California 
Welcome to the famous Cali, home to quite a number of waterfalls. When you enter the Yosemite National Park you will see a number of falls but prepare yourself for none other than the grand Yosemite falls. More than 2000 feet high, this waterfall is made up of Upper, Lower and Middle Cascades, so in short it's three in one. There are various trails that lead to the waterfall but the best time is in the spring. You can clearly see the flow racing and picking up speed as the snow melts in the pounding water.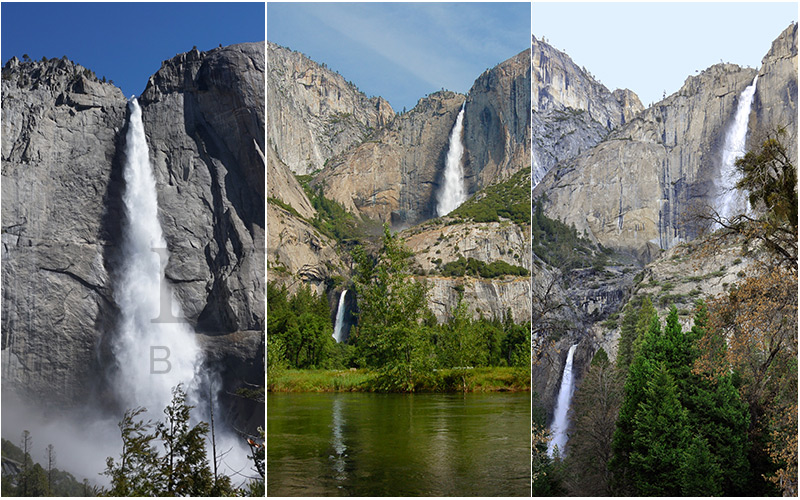 Photo: via Google Images
5. Ramona Falls, Oregon
The Ramona Falls trail leads you straight to this bad boy. It stands tall at 120 feet, not big, wide or tall in comparison to the rest but there is something magical about it. Due to the fact that it is surrounded by a thick mossy forest, the water gives off a mist which surrounds the area and instantly gives you a mysterious vibe. This one right here is for the romantics.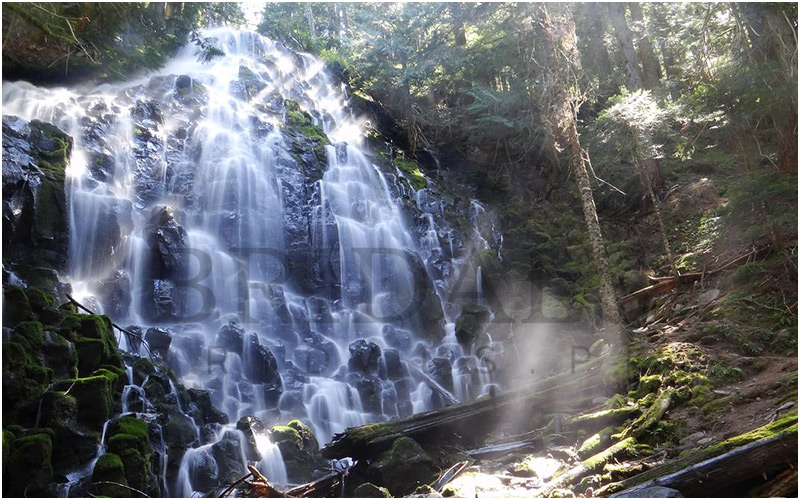 Photo: via Google Images
6. Ruby Falls, Tennessee 
Just like the many amazing discoveries women have made over the years, this is no exemption. Ruby falls is named after the woman who discovered it. Visitors from all over the world flock to see the beauty which is Ruby falls, deep inside the Chattanooga's cave. The light plays a magnificent role in depicting the falls beauty.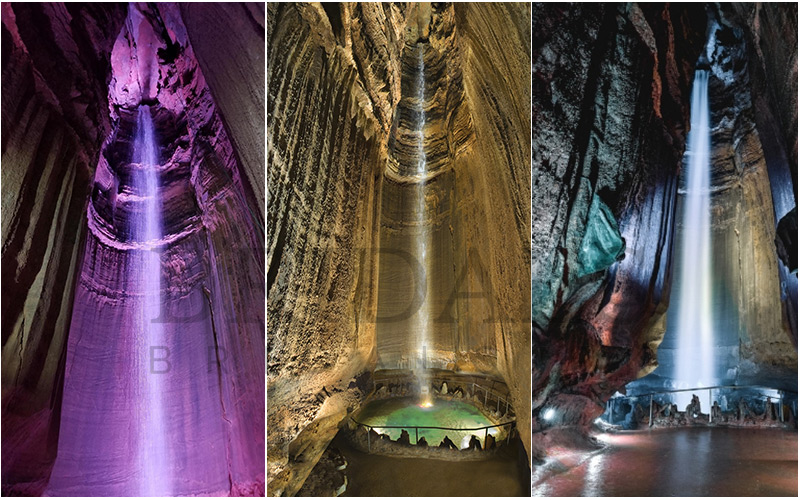 Photo: via Google Images
7. Alamere Falls, California 
Flowing right into the Pacific, is the Alamere falls known as the tide fall or coastal water fall. To get to this beauty you need to hike for 8 miles, miles that are filled with scenic nature and beauty to leave you breathless for a while. More so, you will find this waterfall surrounded by a serene beach landscape.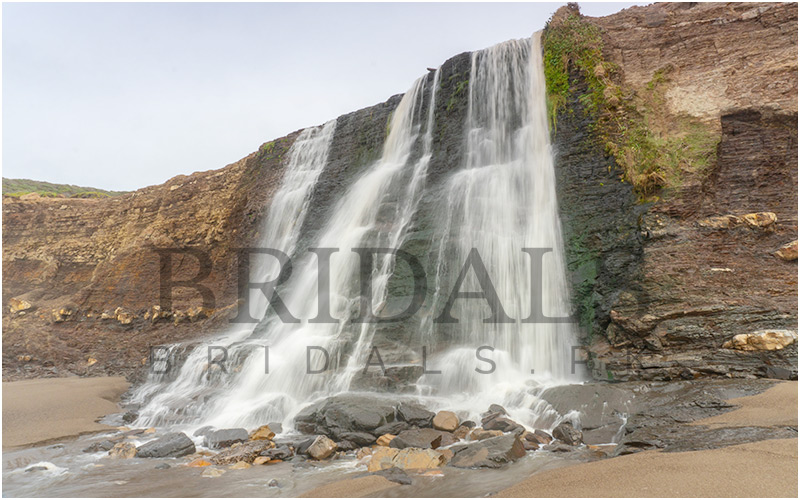 Photo: via Google Images
8. Snoqualmie Falls, Washington 
The Snoqualmie Falls were a traditional burial site and holds great sentiment for a lot of people. It is Washington state's most sought after tourist attraction. There are hiking trails nearby.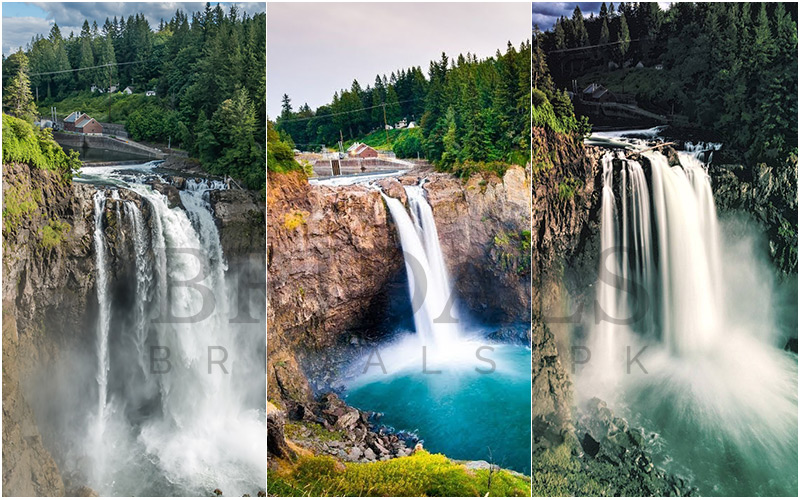 Photo: via Google Images
9. Grand Falls, Arizona
The Grand falls like the name is a grand version of the Niagara Falls, not to mention taller. It's often referred to as the chocolate falls because of its brownish color but you need a hiking permit from the Navajo Nation to climb on to this beauty.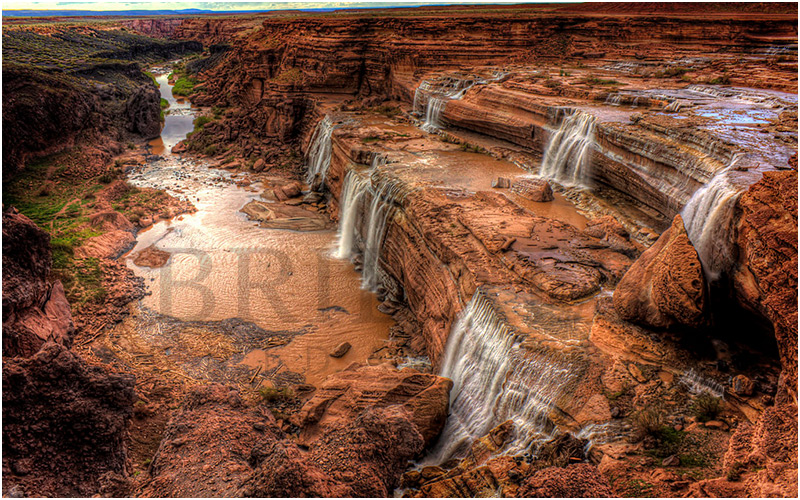 Photo: via Google Images
10. Multnomah Falls, Oregon
With a height of 6'11, it's the tallest waterfall in Oregon. With a thirty minutes' drive from Portland and an easy access for tourists or visitors to this waterfall, we have the state of Oregon to thank for this beauty.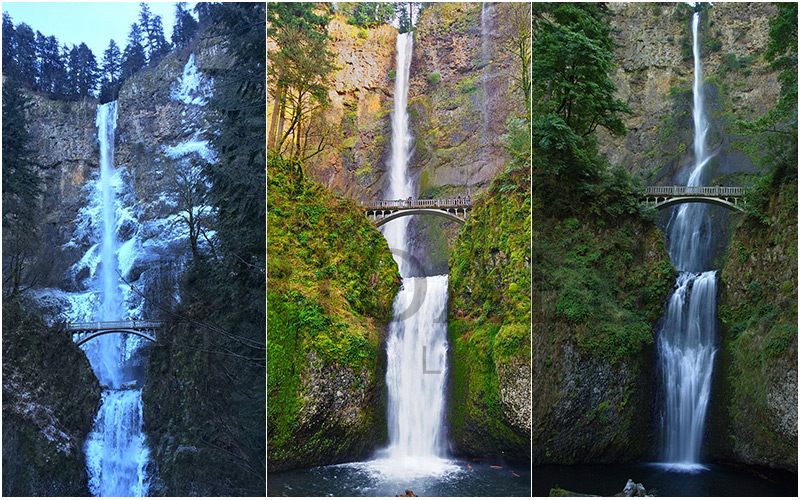 Photo: via Google Images
11. Akaka Falls, Hawaii  
Hawaii, a true beauty in itself hosts this 420-feet tall Akaka Falls. Surrounded and secluded by a thick rainforest, a paved path leads you to this waterfall for all the tourists to explore its hidden treasures!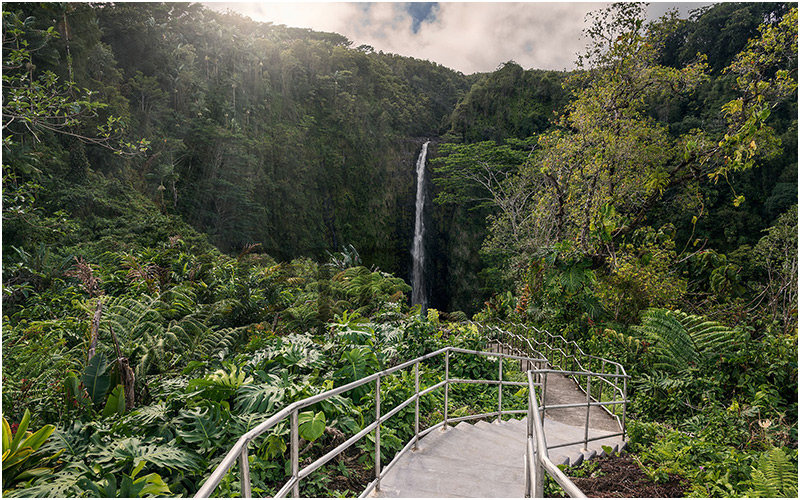 Photo: via Google Images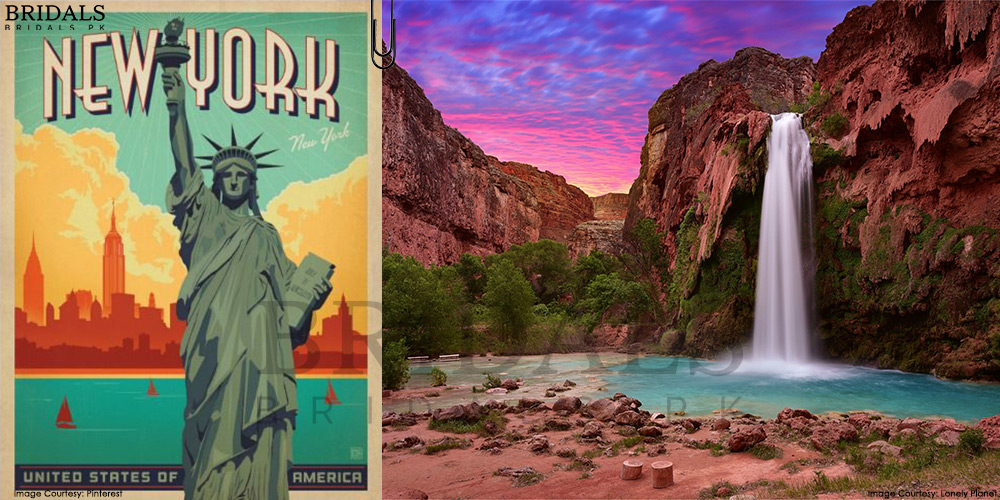 11 Must See Waterfalls In The US!
Description
Plan two months in advance, as these spectacular waterfalls should be on your list for the summer!
Admin
Bridals.PK
https://blog.bridals.pk/wp-content/themes/bridal/images/logo.png