Things You Need to Know Before You Plan a Trip to Fiji
Jun 03, 2019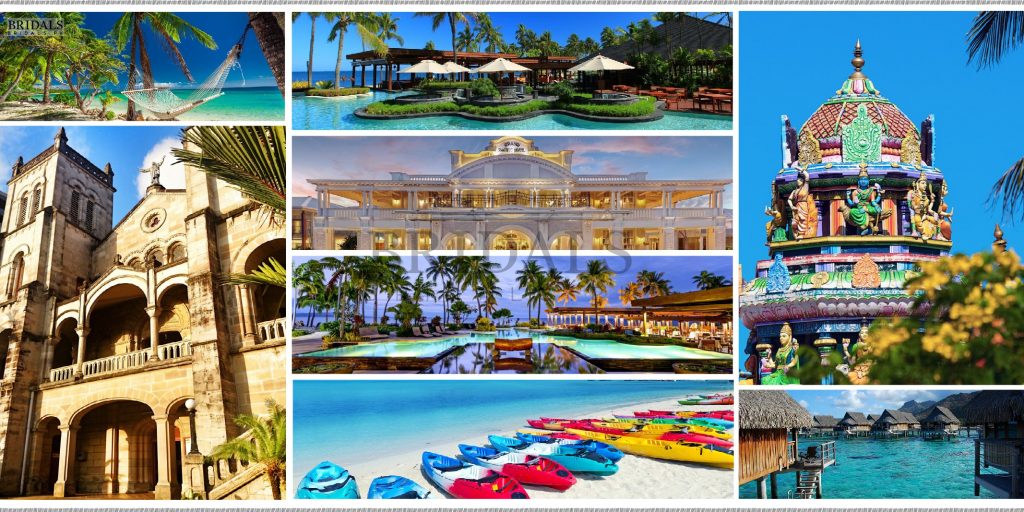 Article by: Hazafa Hasan
Home of the 333 tropical islands and some of the happiest people residing on the planet; Fiji is the ultimate beach vacation in the heart of south pacific. You can treat yourself at these luxurious islands, in all-inclusive resorts, healing and relaxing spas and surfing in the turquoise waters. The pristine white sand beaches, crystal waters and tropical delights will have you forget about all the cares of the world and escape into a private paradise of nirvana. It's a great spot for a destination wedding, honeymoon, couples' retreat and even family vacation.
(Video: Chloe Ting, YouTube)
Note: This video has been taken from YouTube and we do not take responsibility for copyright issues associated with its content or the music in the background.
Everything considered Fiji is an easy place to travel and the locals are friendly. However, we advise you to take a few moments to go through this article to learn a few things you should know about Fiji:
Enjoy the Fresh Tropical Food
You can get many cuisines in Fiji if you are a conservative eater. You can find Mexican, Chinese, Thai, Japanese, French and American food options. However, if you are looking to indulge in the local cuisine, you must try the traditional Lovo. It is a feast of aromatic succulent meats, coconut infused greens and baked root crops. This food is wrapped in banana leaves and left of cook over hot stones, buried in the earth for many hours. See how it's made in the video below:
(Video: TheCoconetTV)
Note: This video has been taken from YouTube and we do not take responsibility for copyright issues associated with its content or the music in the background.
Commence Bula and Vinaka to Memory
You can communicate with Fijians in English, but only to a certain level. So, knowing a few choice phrases in local tongue will come handy. It is always nice to let the natives know that you respect their culture.
Bula (boo-la): Greeting
Vinaka (vee-naka): Thank you
Moce (mothay): Good-bye
Koro: Village
Sega na lega (senga-na-lenga): You're welcome, no worries
Marama: Female
Turanga (too-ranga): male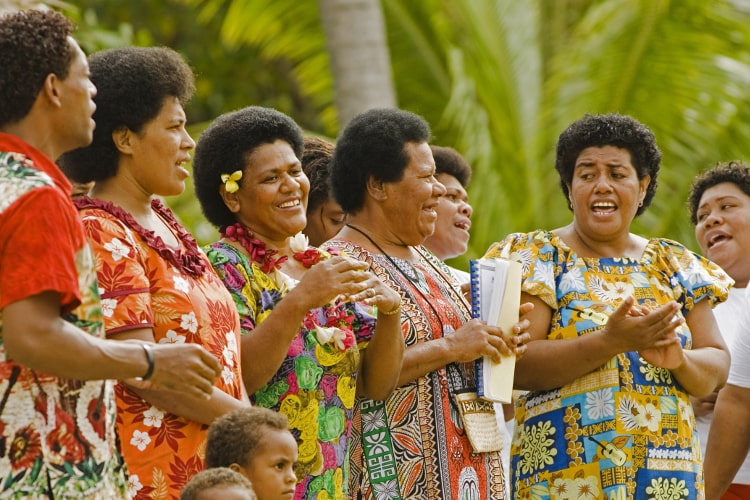 (Photo: twitter)
Not Drinking Kava Means You Never Went to Fiji
No trip will ever be completed without the visitors drinking or being offered the national drink – kava. Dried and pounded roots of kava herb are mixed with clean and fresh rainwater. It has an earthy taste and signifies acceptance and friendship in Fiji. It is presented in a coconut shell cup which is known as bilo. The liquid might numb your mouth or tongue, but it will also give an overall feeling of relaxation. Kava is also a traditional gift for the village chief if any of you were to go visiting.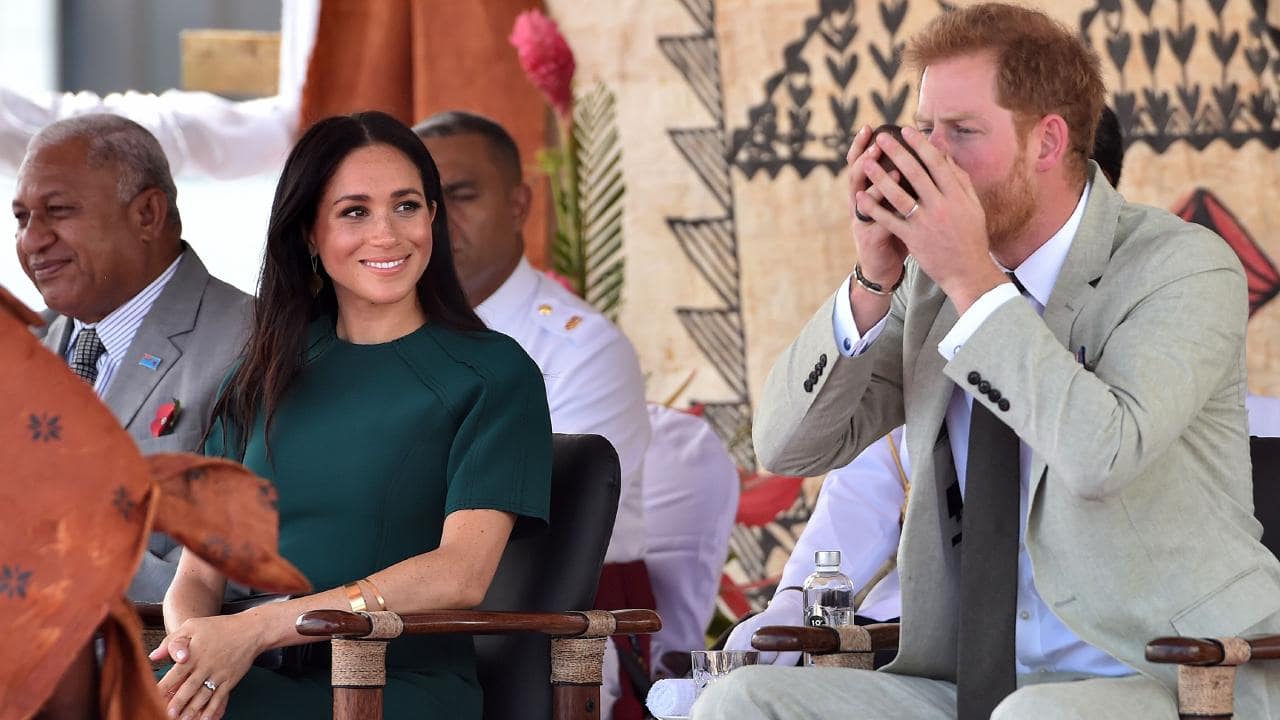 (Photo: The Australian)
Beach and Coastal Activities You Can Enjoy
The diverse coastline of Fiji is dotted with long beaches. You can stroll through the lush tropical mangrove forests, safe for swimming beaches and volcanic outcrops joining them. Or indulge in a lot of recreational activities in these stunningly picturesque places. You can go fishing, canoeing, kayaking, jet skiing, kite surfing, parasailing and windsurfing.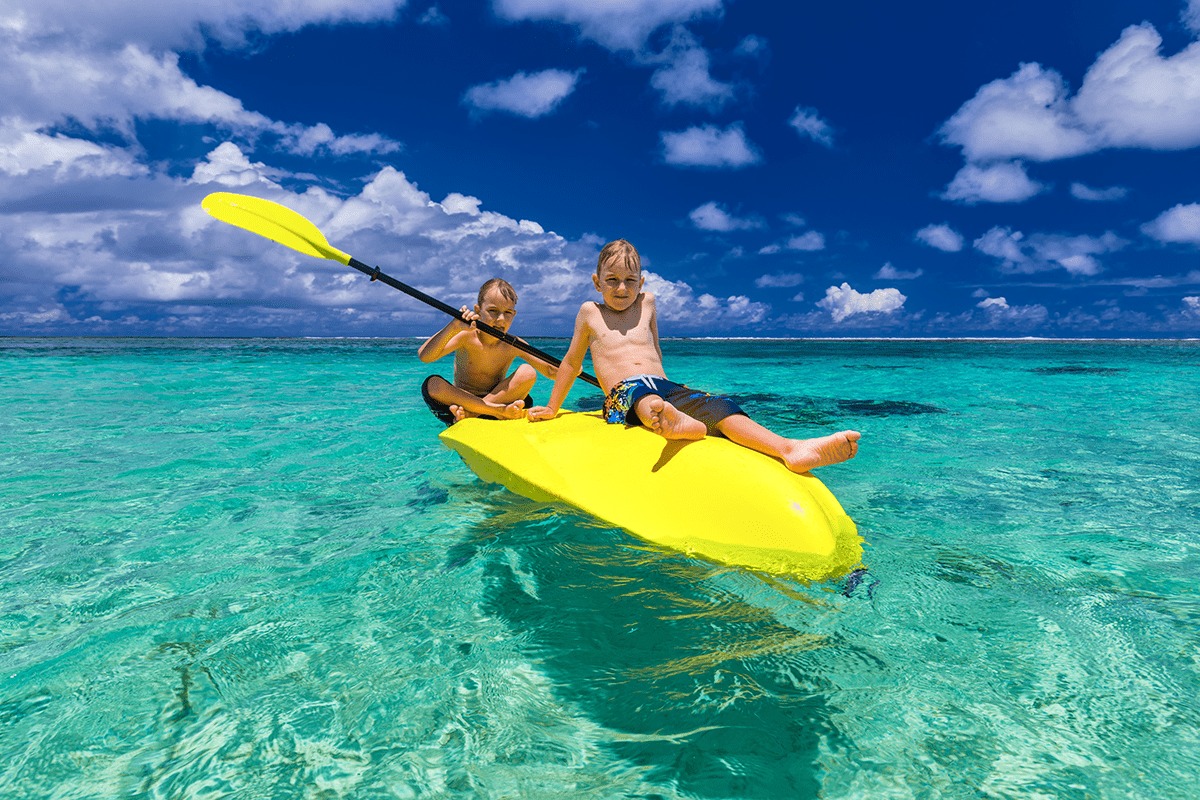 (Photo: Captain Cook Cruises Fiji)
Bring Some Modest Clothes Too
Normally, Fiji is very warm towards its tourists, however, if you are out and about in towns and villages you should wear conservative clothes. Women's shoulders should be covered and they should avoid shorts and skirts. Men should follow the suit and avoid short clothing. You can wear your beach clothes in resorts, the dress restrictions are limited to when you are out in public. Also, take off your hat and sunglasses when entering a village or a church.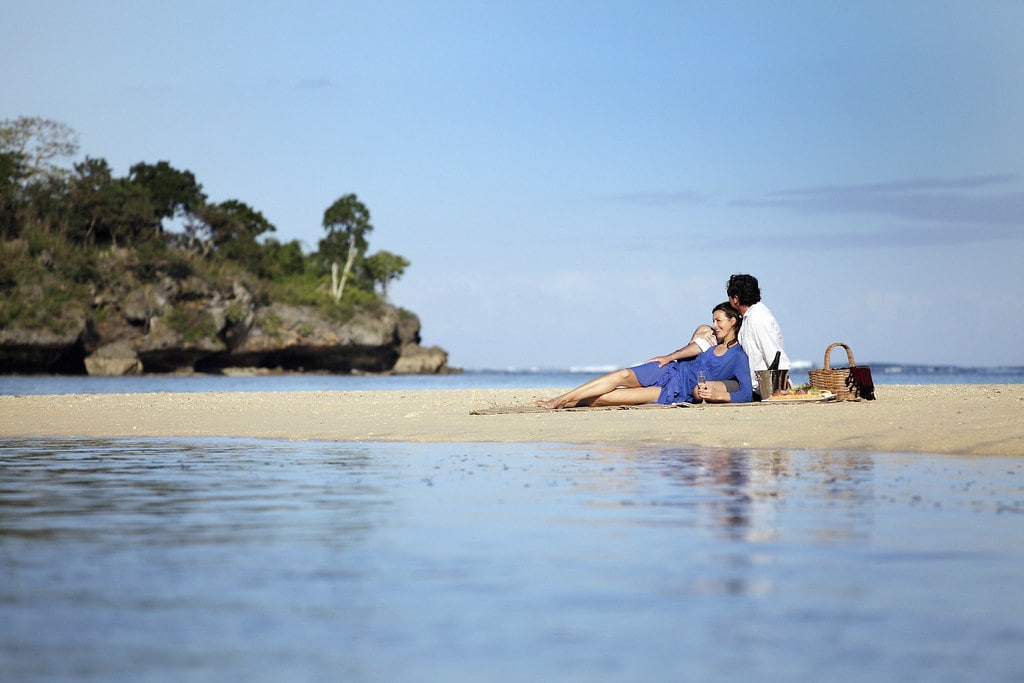 (Photo: flicker)
Buy Local
Your resort will definitely have gift shops, but they will not offer real experience. The luxury resorts end up getting the major share of profits anyhow, so make an effort to encourage the local businesses by promoting their products. Also, these purchases can be true souvenirs from your trip abroad, as they were brought from a friendly salesman who resided in a world wholly different from yours.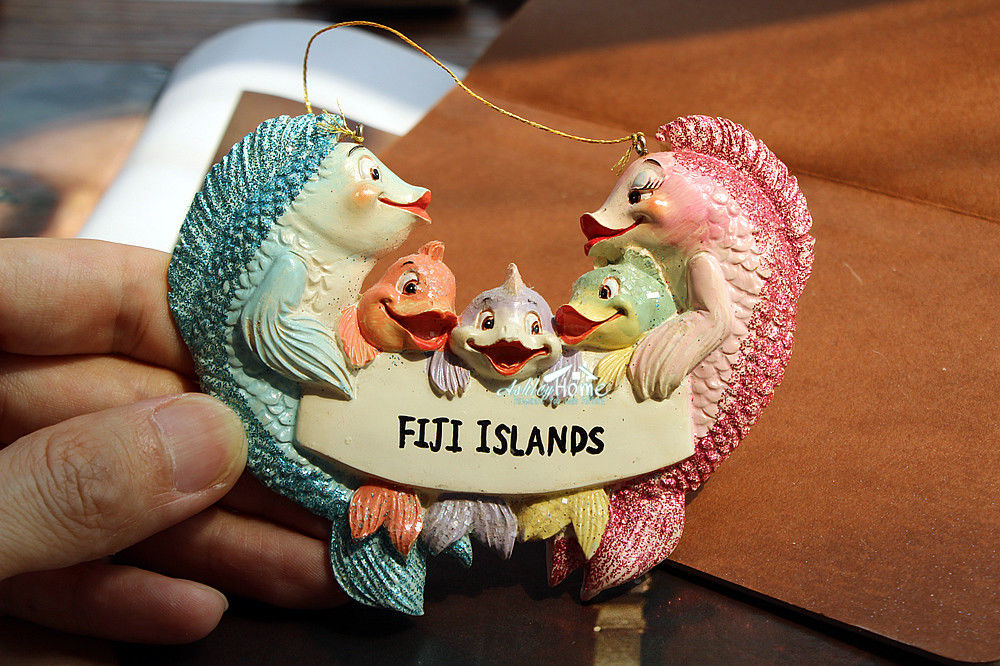 (Photo: Mobile Auto Tune)
Get Used to Seeing a lot of Machetes
Machetes are a common sight in Fiji. The locals carry it around as custom or as a tool and not for violent reasons as one might assume. Fijians are some of the happiest people on the earth and they do not believe in aggressiveness. The locals smile at you and will help you out however they can, provided that you respect them too.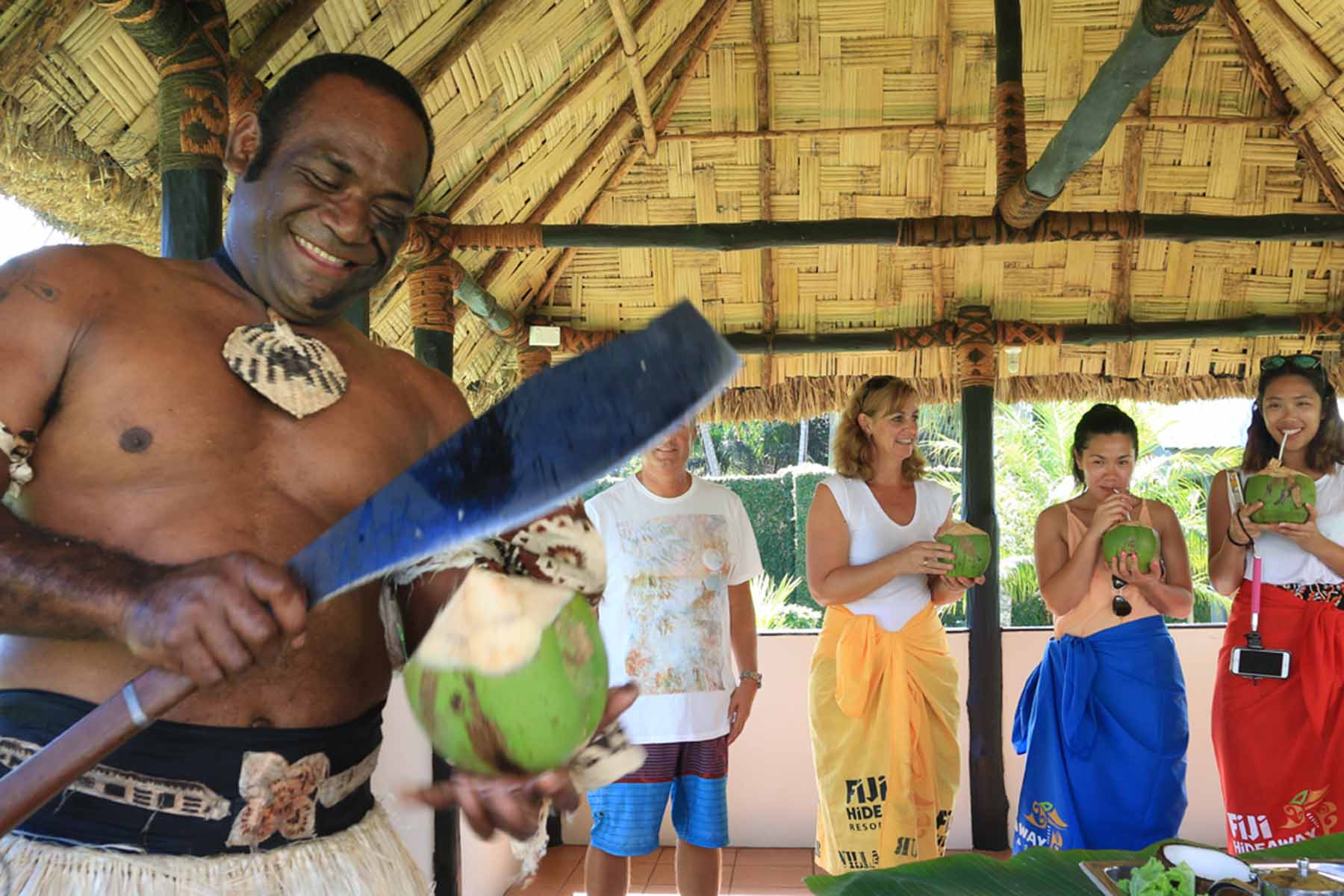 (Photo: Fiji Hideaway Resort and Spa)
Stick to Deep Water Fish
The reef fish can mess up your health so be wary. Not just in Fiji, but reef fish has been associated with many South Pacific Islands. Reef fish feeds off the coral reefs and lives in shallow water. The coral reefs can develop toxic blooms in certain months which infects the fish. Our advice; stick to the deep water fish like wahoo, tuna, marlin and mahi mahi.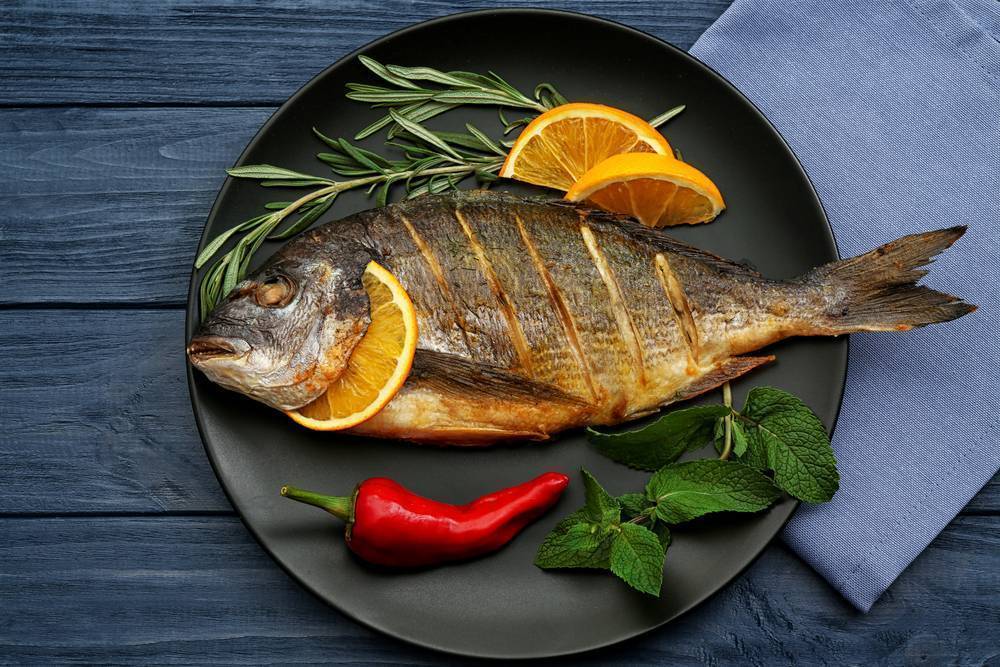 (Photo: Swiggy)
Bring Mosquito Repellent
The mosquito repellents should also be brought to the Islands, as you will need them a lot. Apply them repeatedly throughout the day. Don't forget them in the evening and when around the waterways. Fiji Island was listed in the countries who have Zika virus, so take the necessary precautions!!!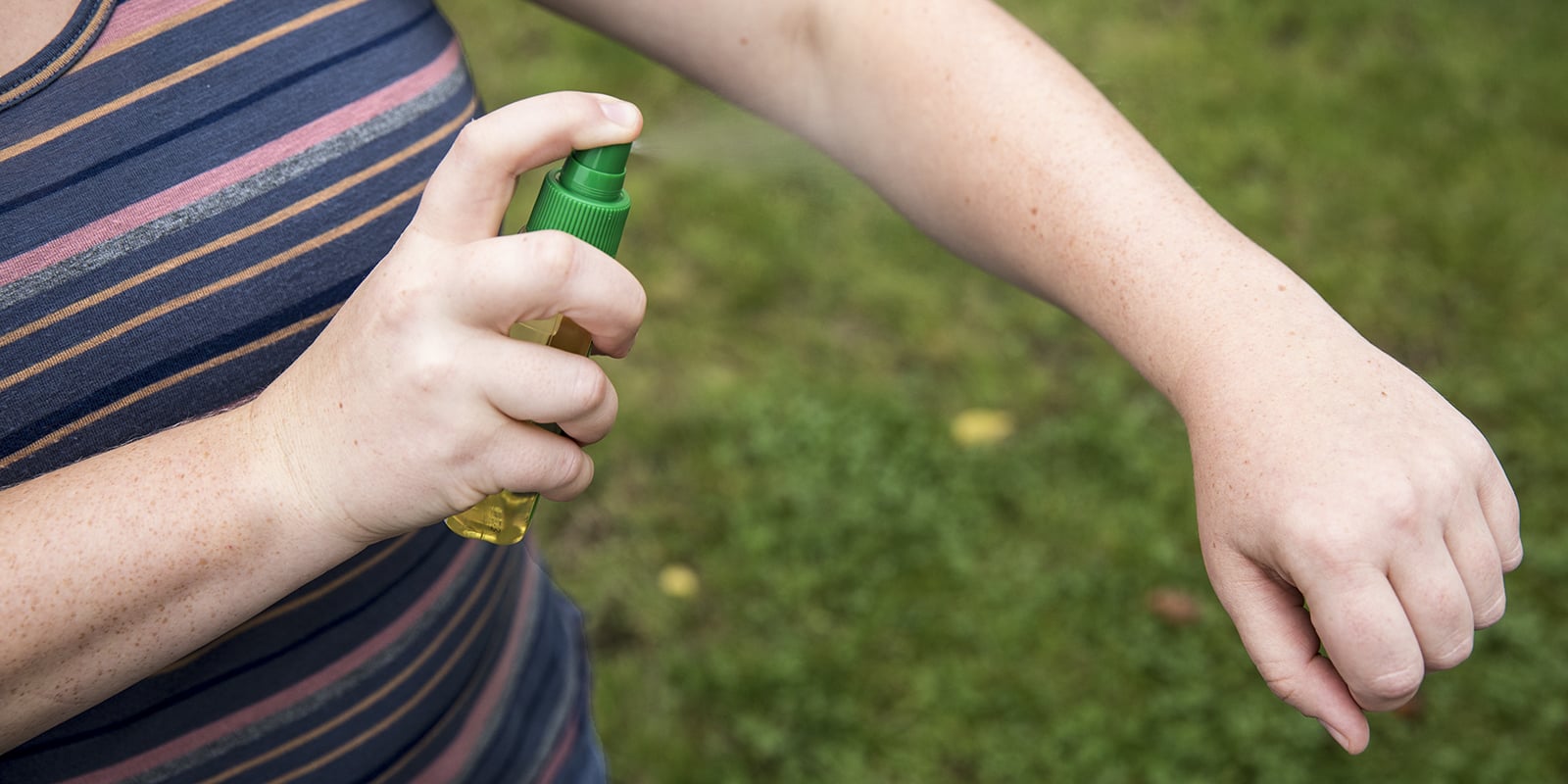 (Photo: Swiggy)
Don't Sit Under Palm Trees if Coconuts are Laying Around
No, we are not kidding you. If you see coconuts lying in the palm shade, avoid sitting underneath those trees. Because that means that coconuts are falling and many casualties have resulted from coconuts falling on unaware people to be a fact of any humor. Nearly 150 die in such accidents each year.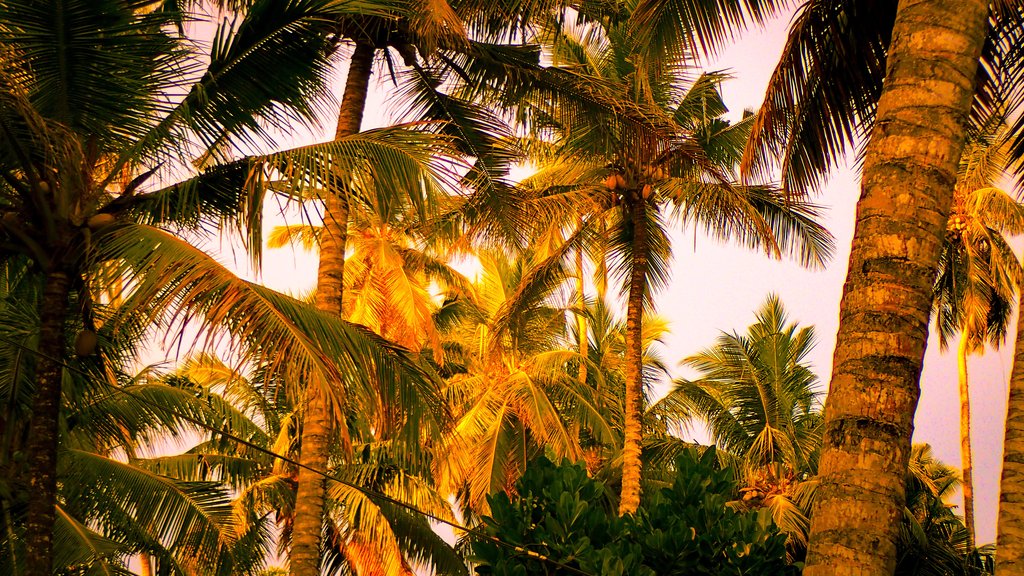 (Photo: Haven Surf)
We have pretty much summed up all the key factors that one needs to consider while holidaying in Fiji. If you need to get a sense of the local landscape of Fiji, these movies below were shot in the Islands of Fiji. You can scroll down and have a look at their trailers below to have a mental picture of your leisure holiday:
Adrift
(Video: STX Entertainment, YouTube)
Cast Away
(Video: YouTube Movies, YouTube)
Pearl in Paradise
(Video: Hallmark Channel, YouTube)
Table No. 21
(Video: Eros Now, YouTube)
Things You Need to Know Before You Plan a Trip to Fiji
Description
Fiji is one of the most renowned tropical destinations. It's breathtakingly beautiful and is light on the pocket. However, here's what you need to know:
Admin
Bridals.PK
https://blog.bridals.pk/wp-content/themes/bridal/images/logo.png