7 Happening Places To Have An Unforgettable New Year's Eve!
Dec 31, 2019
Article By: Hadia Hassan
New year's eve is a special time of the year! This is when people re-evaluate their lives and consider turning over a fresh leaf! When they delve into a new year and start anew. The beginning of something and the end of a good memorable year are worth celebrating! And if you want to celebrate it with someone special then that is even better! Believe us when we say that there is nothing like sharing the moment when the crowds erupt into loud cheering and the start of the fireworks with that someone special. There are places in the world where you two can have the time of your lives on new year eve! Cities that have emerged as the hub of the celebrations over the years for the energy they possess on new year!
Here are 7 happening places where you can have an unforgettable time on new year's eve!
1. Burj Al Arab – Dubai
Dubai is the kind of place where you can have an unforgettable new year celebration in a hundred different ways! Find the perfect place to see the fireworks at Burj Al Arab. Book a table at one of Dubai's restaurants that offer 5-star services to people and also delicious food. Some of our favorite places include GIA, Wonderland, Soho Garden, Armani Hotel or Siddharta Lounge by Buddha Bar. If you feel like partying, then you should attend one of Dubai's wild new year parties!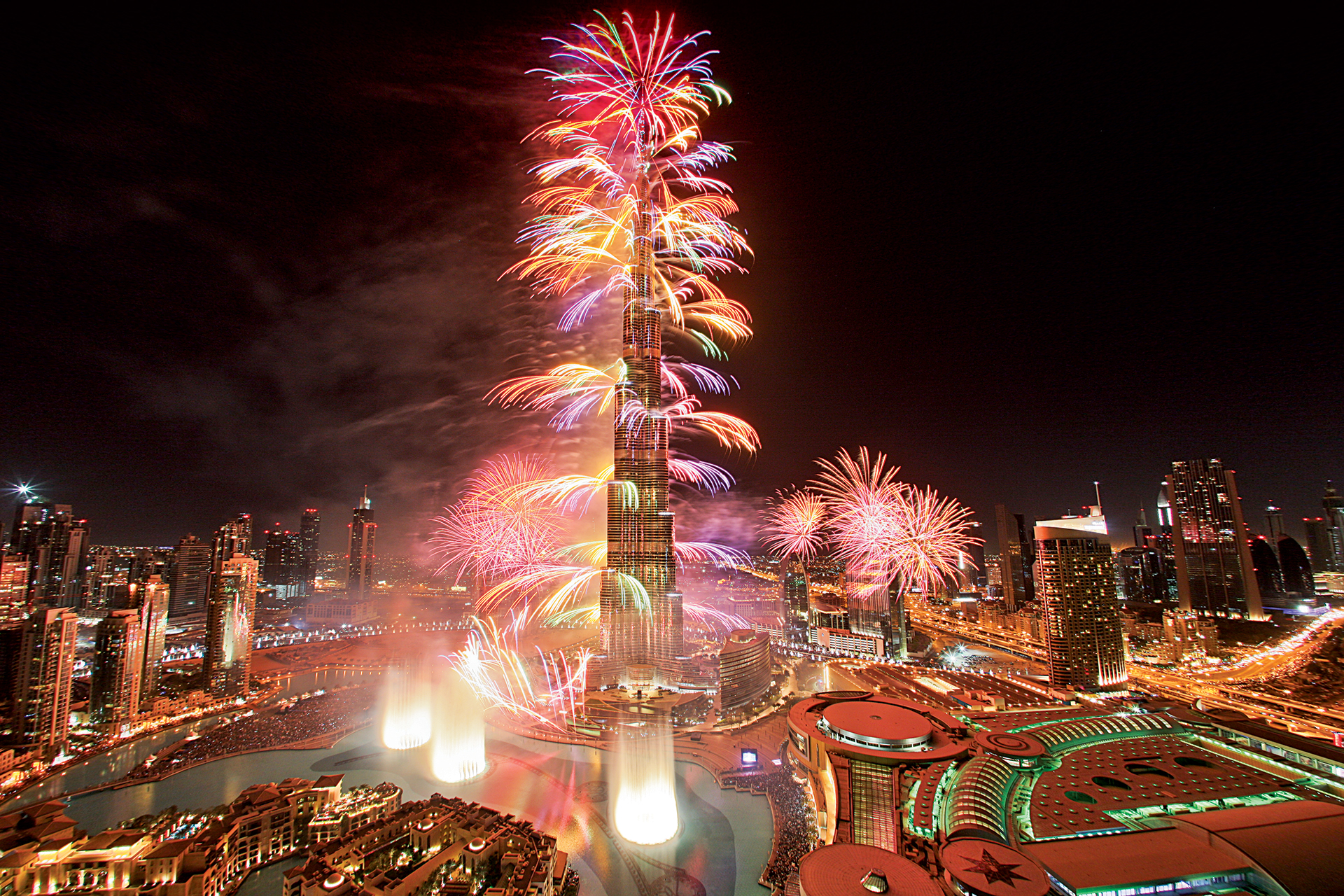 Photo: via Time Out Dubai
2. Times Square – New York
New York is one of the places in the world to celebrate the arrival the new year. With its endless parties, firework display, the famous "ball drop" in Times Square, neon lights and performers it makes one of the most happening places on the globe on new year night. Write your new year resolutions on the Wishing Wall with a million other people or take a romantic boat ride with your significant other on the New York Harbor.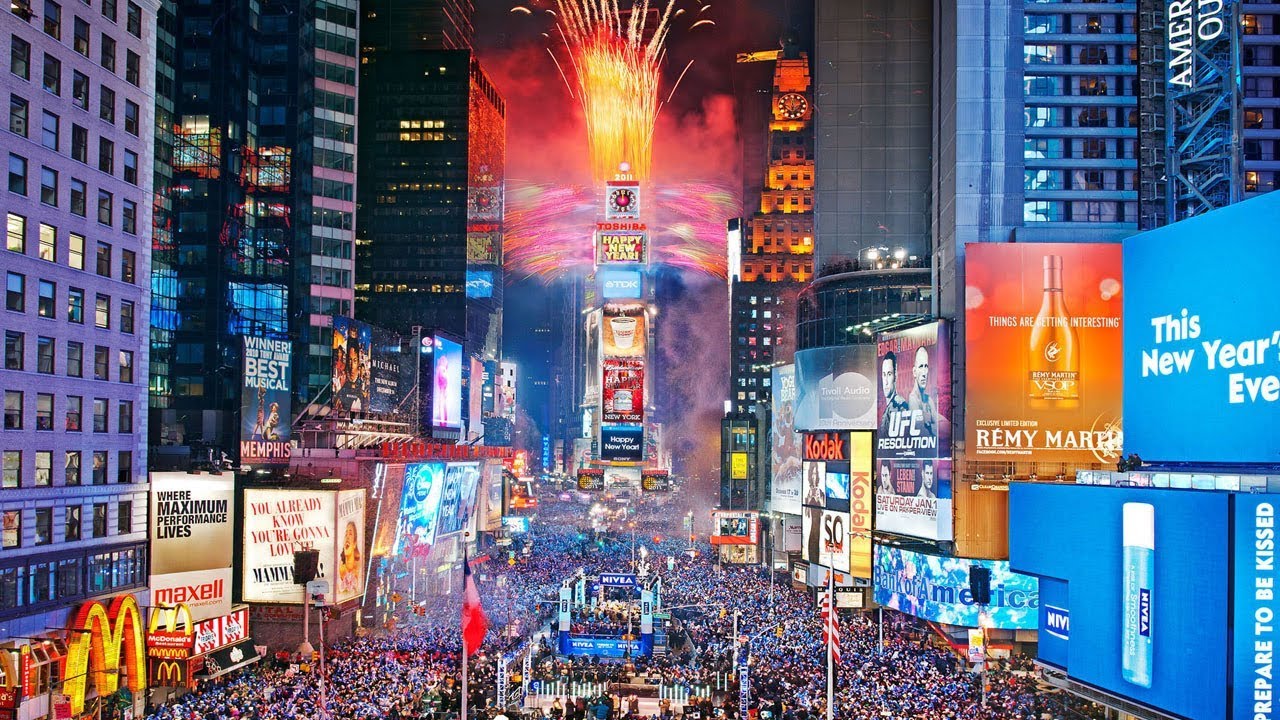 Photo: via You Tube
3. Rio de Janeiro
If you're worried that the cold weather will cut your celebrations short the you should celebrate in Rio where the weather isn't that cold. Enjoy the celebrations with about 2 million other people at Rio's Copacabana Beach! Wear white and blend in with the locals who believe that wearing white on new year brings about good luck all year round.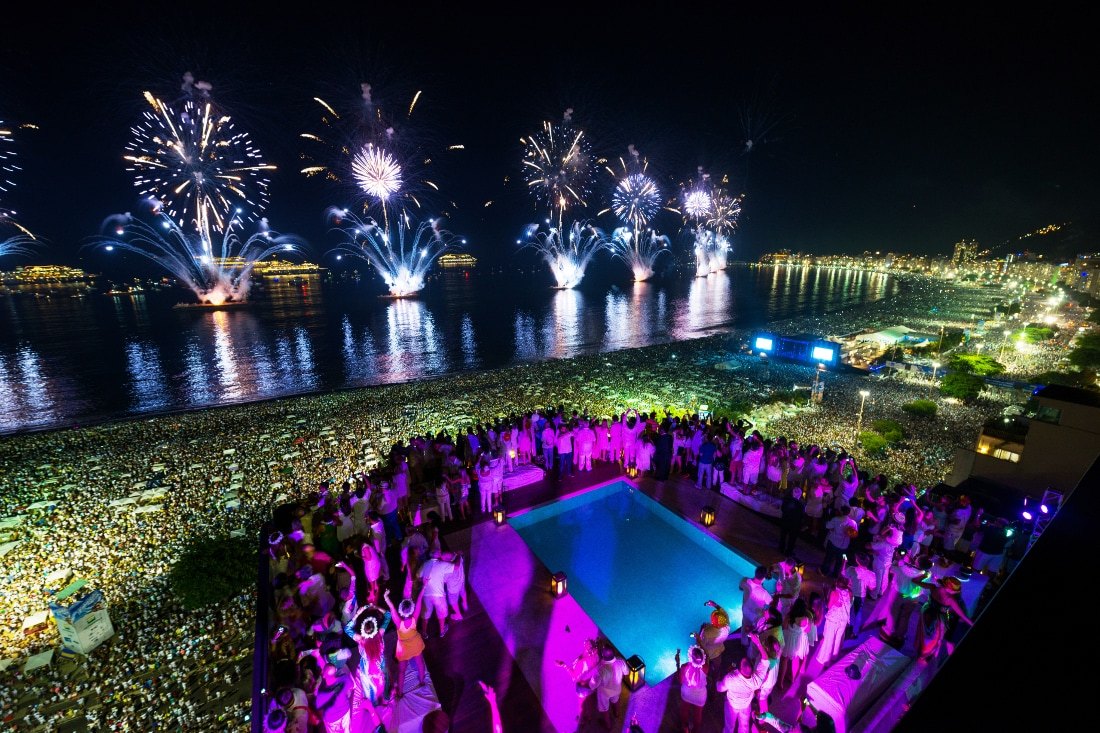 Photo: via Class Adventure Travel
4. London
Thousands of locals as well as tourists flock to central London to join the cheering crowds who want to start off their new year at the London Eye to see one of the most extravagant displays of fireworks in the whole world!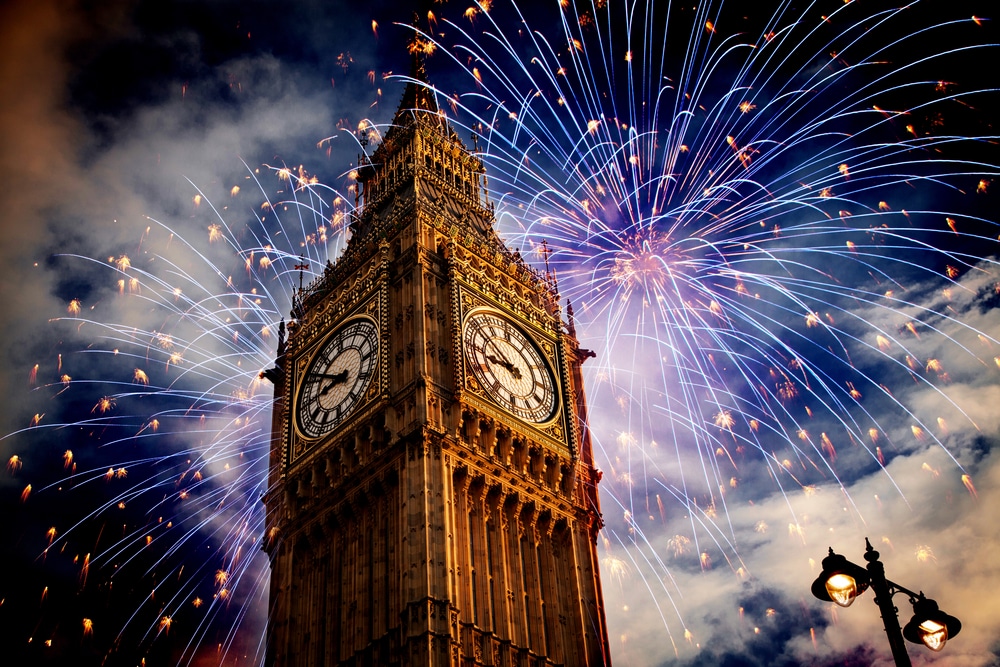 Photo: via Secret London
5. Sydney
Book a cruise for the night. Although it might be a little expensive this time of year but you can dance like no one is watching and eat like you don't care! What else can someone possibly ask for!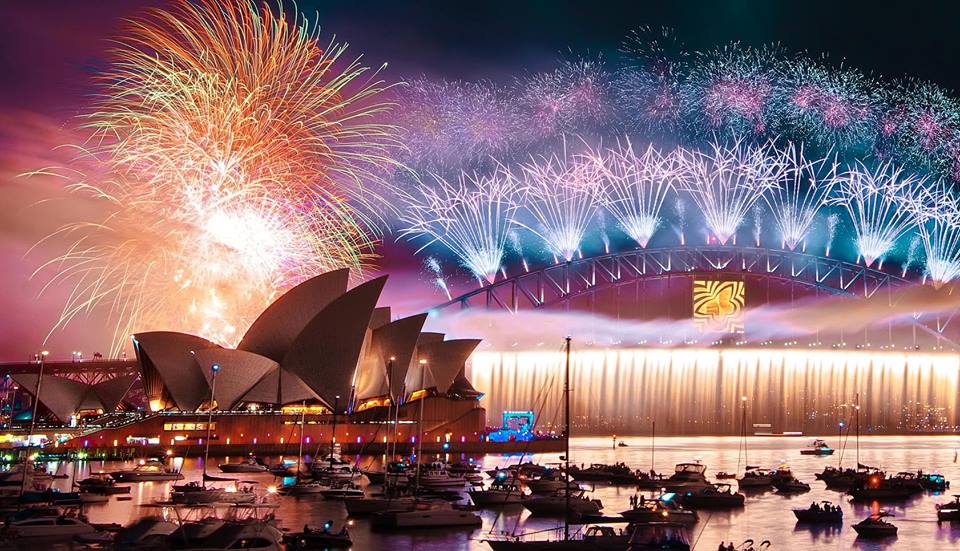 Photo: via Google Images
6. Singapore
Book a hotel with an infinity pool and enjoy the fireworks in Singapore in immense style! We suggest that you stay at the Marina Bay Sands Hotel which has the world's highest infinity pools to watch he fireworks from above. The best thing is that it is in Asia so you won't have to leave the continent to have an amazing new year night.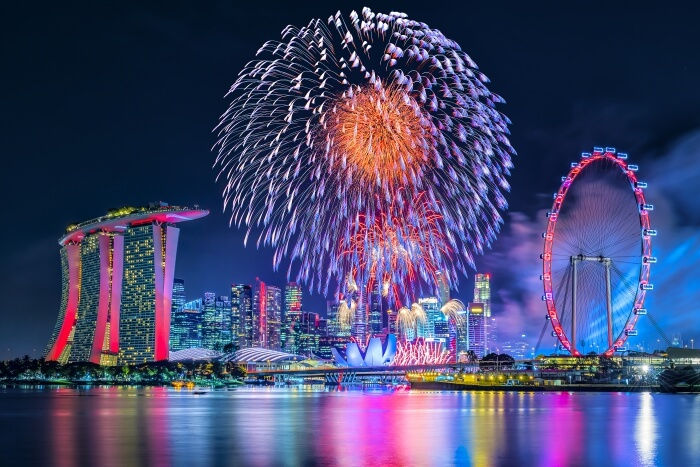 Photo: via Travel Triangle
7. Paris
Paris is famous for its burlesque clubs and the special new year performances that skilled performers in these clubs give! And then there are grand Versailles style parties and a massive firework display at the Eiffel Tower!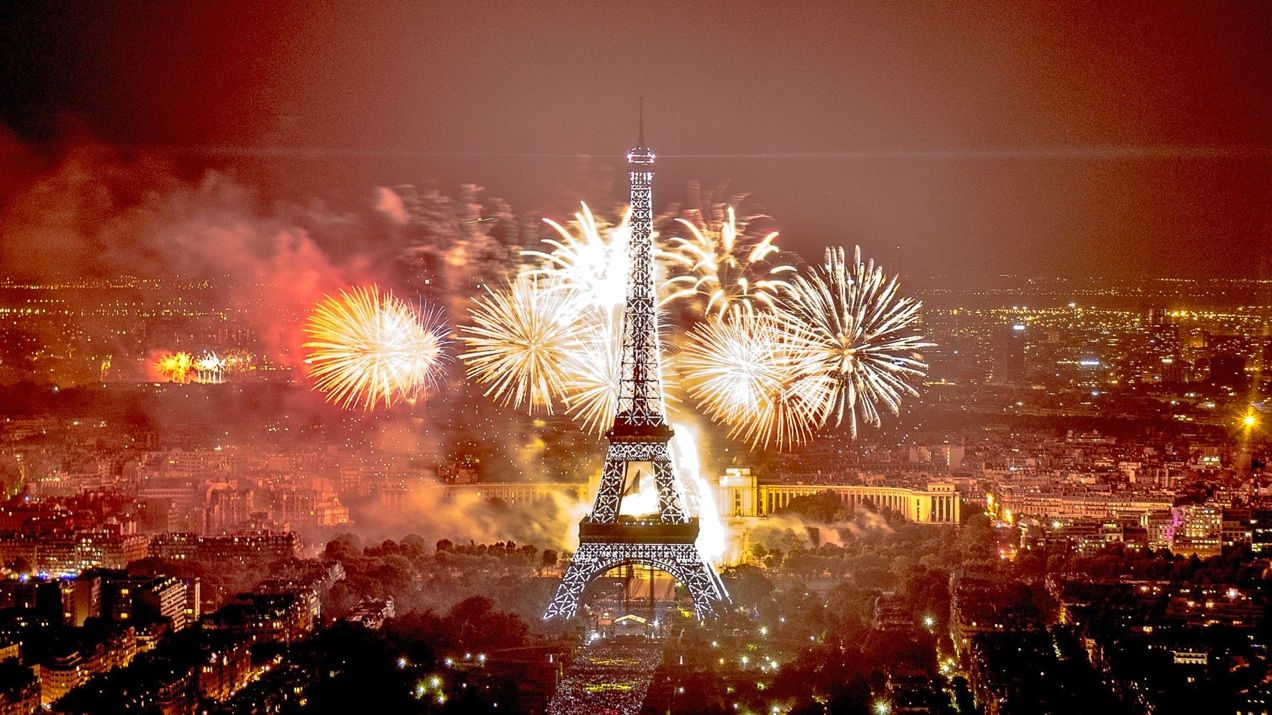 Photo: via Pinterest
These are some of the best places in the world to celebrate new year night at this year peeps. Bridals.pk wishes you a wonderful year ahead and hopes that all your resolutions and dreams come true! To all the newly-weds out there have a beautiful first year of marriage!
7 Happening Places To Have An Unforgettable New Year's Eve!
Description
Party your way into 2020!
Admin
Bridals.PK
https://blog.bridals.pk/wp-content/themes/bridal/images/logo.png