15 Romantic Honeymoon Destinations in Asia
Mar 02, 2018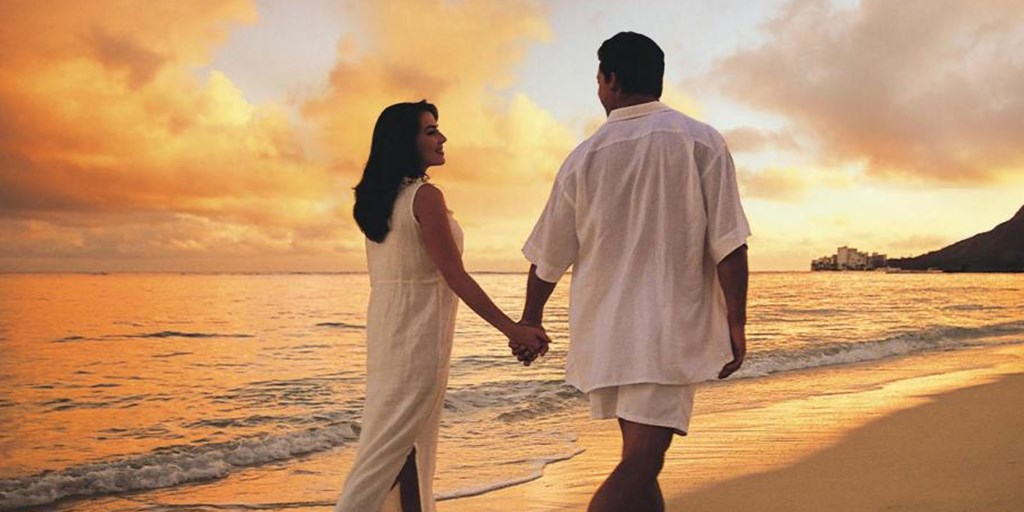 After the long and hectic wedding celebrations, it's time to get over the wedding stress and soothe in some calm and romantic island or beach with your life partner. What could be more relaxing than holding hands and walking on the sandy beach and be relieved with the comforting breeze of your dream honeymoon destination?
If you are planning a honeymoon, don't forget to consider these amazing Asian destinations. Why? Because Asia is world famous for the most romantic and versatile honeymoon locations, so why should you miss out the experience.
1. The Nusa Islands, Indonesia: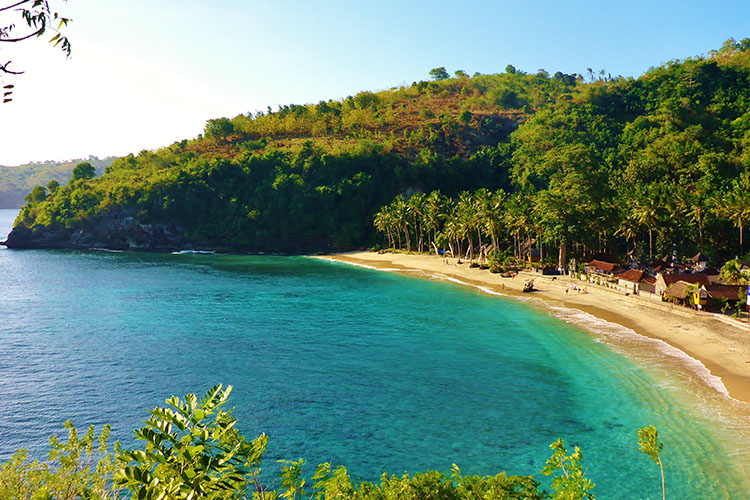 Forget about Jamaica, and explore the mind-blowing Nusa Islands in Indonesia. It is a trio of islands, off the south-east coast of Bali. These islands overlook crystal clear water and blue lagoons with a variety of luxury resorts and tropical beach huts. Honeymooners love this place due to its comforting weather, delicious food, and breathtaking scenery.
2. Bali, Indonesia: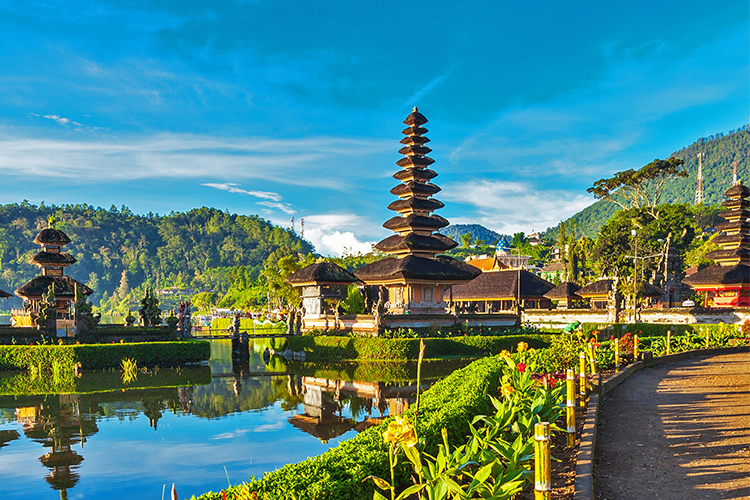 If you desire to witness rainforests and beachside villas, no place could offer you this better than Bali, another irresistible island of Indonesia. Its jaw-dropping sunset views, amazing trekking trips to volcanoes, and adventurous scuba diving are big attractions for the honeymoon.
3. Singapore: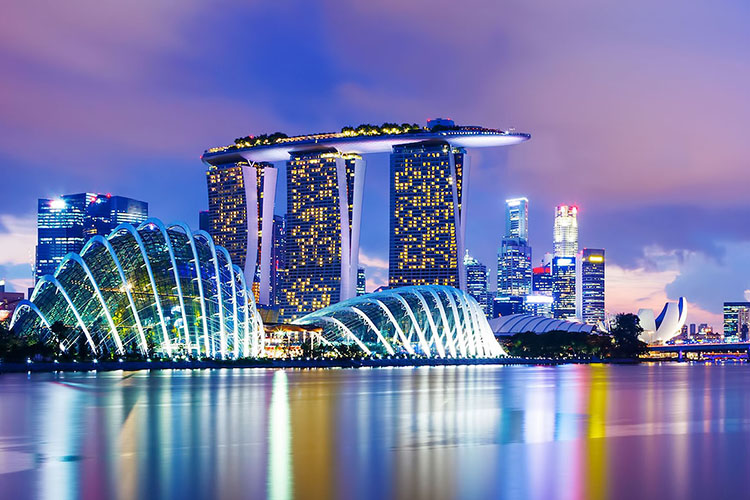 None can resist the delightful city lights, nightlife, and incredibly romantic natural beauty of Singapore. It is one of the most famous examples of a beautiful amalgamation of modern architecture and natural beauty. This feature makes it best honeymoon destination for people from all around the world.
4. South Korea: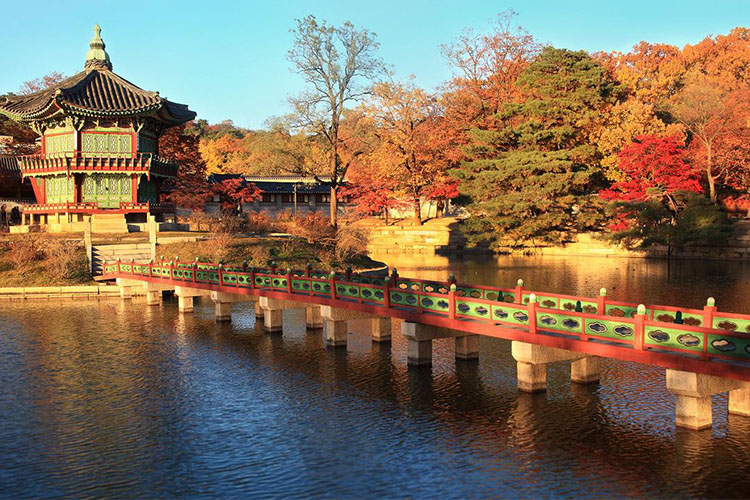 Although comparatively less visited, South Korea is a rich with cultural heritage and a beautiful honeymoon destination. If you are a shopping lover, this place is perfect for you. This place offers a huge variety of options such as craft stores and shopping malls that can easily fit your budget. Moreover, S. Korea is famous for its ancient architecture, palaces, and exciting nightlife; an unending fun for your honeymoon trip.
5. Kerala, India: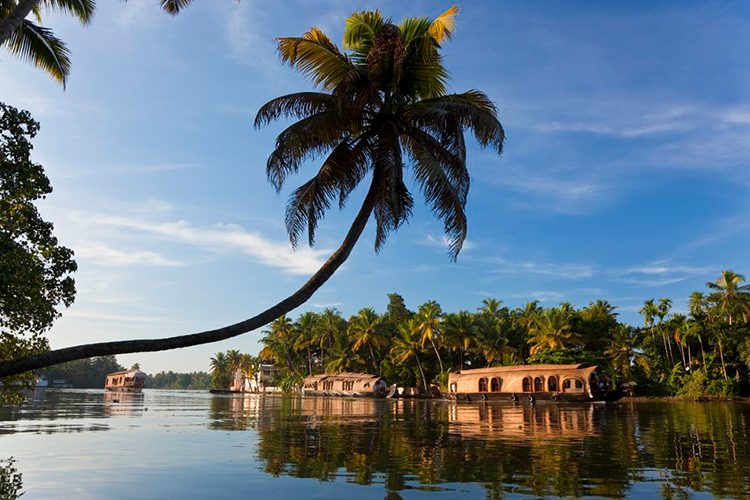 Located in South India, Kerala is home to breathtaking beaches, lush green fields, romantic hideouts, temples and tasty food – everything that you are looking for in a memorable honeymoon.
6. Turkey: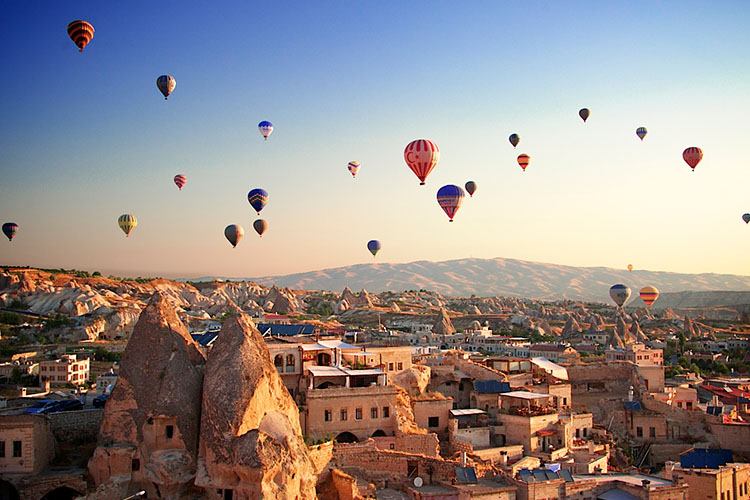 'A gateway to Europe', Turkey offers a glorious cultural mix from Ottoman, Persian, and Byzantine empires. For those who love to explore different cultures, turkey is the biggest Asian destination of all the times. Not only this, but beautiful cave resorts, couple spas, and hot balloon ride are attraction points for the honeymooners; a fun-filled adventure that you must have never experienced before in your life.
7. Swat, Pakistan: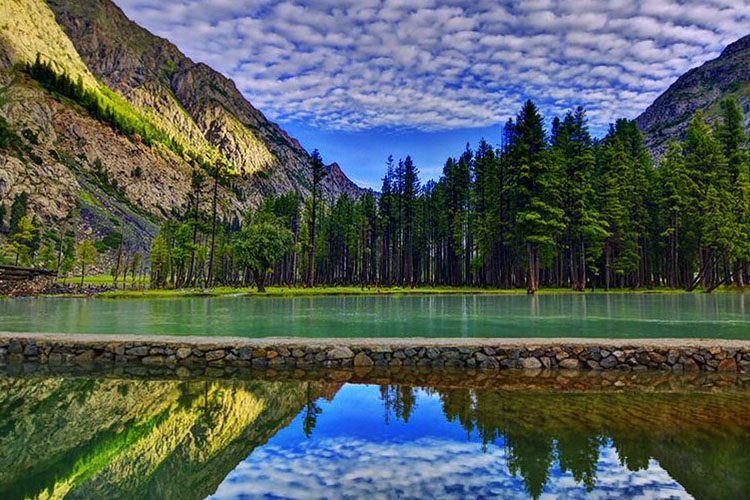 When you wish to visit a paradise on earth, head on to Swat, Pakistan. You would find astonishing traces of Buddhism here. The stunning Swat valley is famous for its clean lakes, ski resorts, lush green fields and wild rivers. If you are looking for some adventure while staying light on your pocket, no destination in the world would be suitable for you more than Swat.
8. Koh Samui Thailand: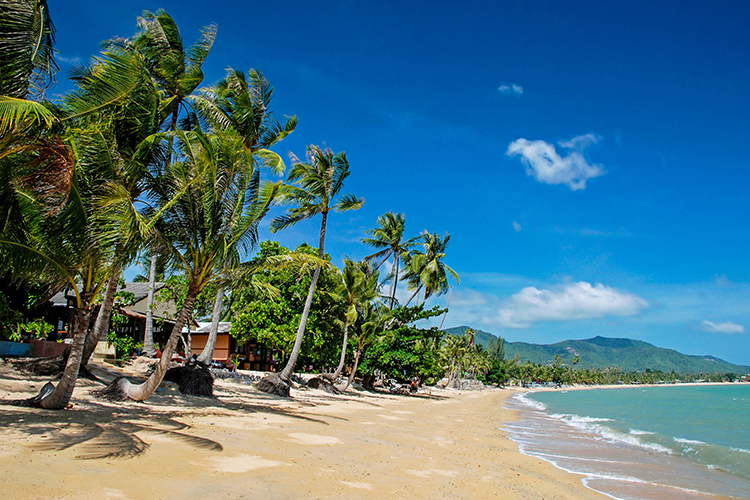 Koh Samui is a beautiful island in Thailand, famous for its blue waters and palm trees. For an adventurous trip after your wedding, snorkeling and scuba diving here is what you should be looking for.
9. Hong Kong: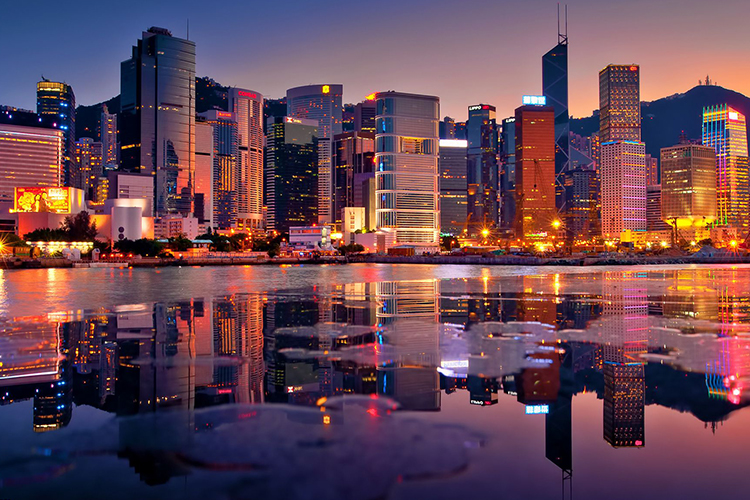 Like South Korea, Hong Kong is also a less visited place for the honeymoon, but for sure a famous destination. As it comprises of several islands, there are calm and beautiful beaches and resorts. Hong Kong is famous for its cityscape and colorful lifestyle.  You can have a view of the city from Victoria Peak, and a visit to Ocean park will have you a lifetime romantic experience.
10. Goa, India: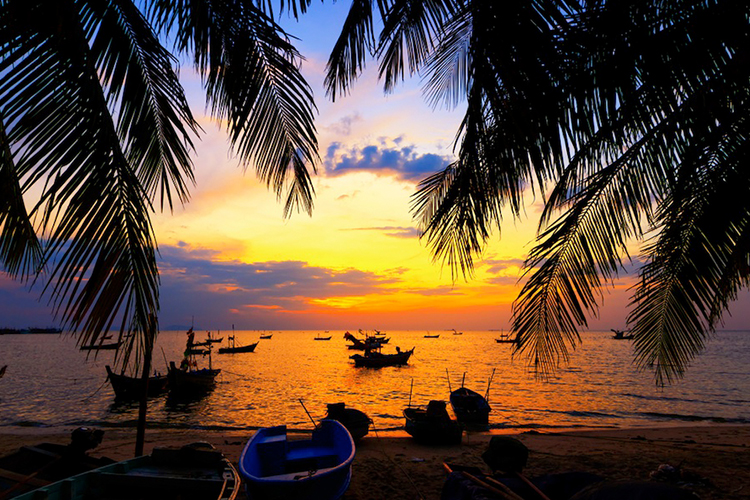 India is famous for Asian culture and romantic attractions such as Taj Palace. Although this palace is not the specialty of Goa, there is much more than you can find in this city other than the Mughal grandeur. This city is a perfect getaway for those honeymooners who love to relax, have fun and stay close to the simplicity of urban life. The fun does not end here; there are beaches, water sports, incredible seafood, and affordable local markets.
11. Maldives: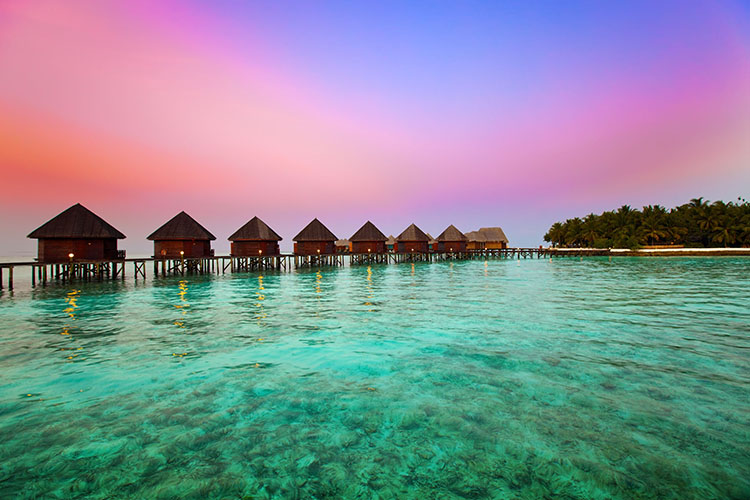 Rightly called a cluster of Islands, Maldives is the smallest country in the world, yet one of the most famous romantic getaway spot. Its peaceful and attractive beach resorts add an exotic experience to your romantic honeymoon. The floating bungalows on clean blue waters make this place a favorite destination for every couple. if you plan to visit Maldives, don't forget to try local Maldivian cuisine and scuba diving.
12. Malaysia: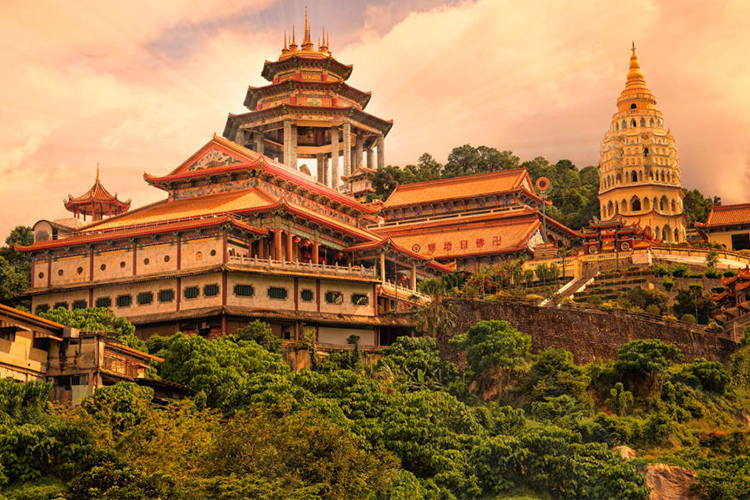 Malaysia is most exclusive than many other parts of Asia. At one point there is Borneo a shared island with Indonesia, and Malaysian Peninsula which bears a blend of Malay, Indian and Chinese essence. Kuala Lumpur is the most famous city in Malaysia where the world's biggest twin towers stand with their illuminating beauty at night.
13. Sri Lanka: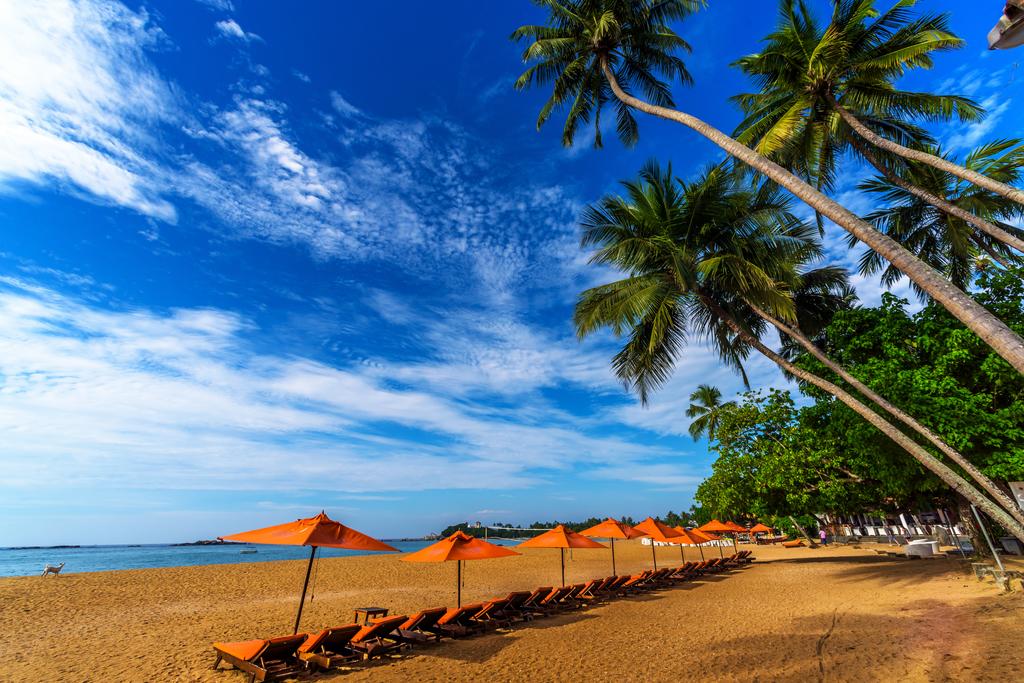 For a budget honeymoon away from your home country, consider Sri Lanka. There are countless rainforests, beaches and wildlife which will make your honeymoon a versatile trip. For cultural sight-seeing, Kandy's temple is unmissable.
14. Chiang Mai, Thailand: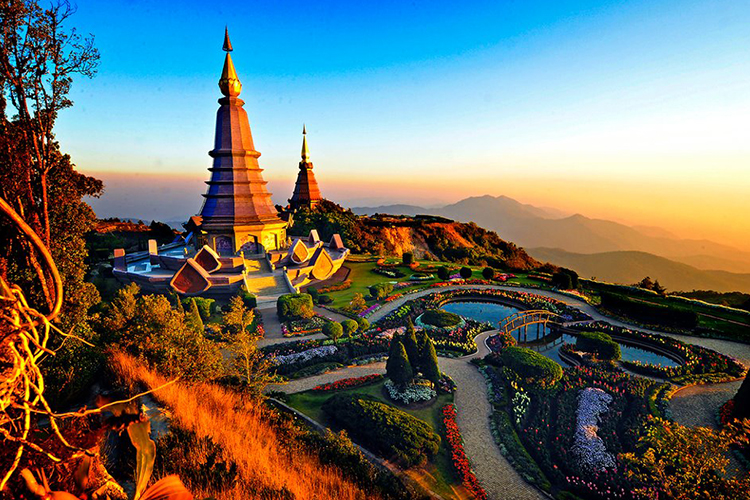 We can never have enough when we talk about Thailand. Here is another honeymoon getaway from Thailand i.e. Chiang Mai; there is much more than only beaches in Thailand. Chiang Mai, located at the base of mountains, is habitat to different tribes and represents rural life. The cultural festivals, temples, national parks and night markets are the biggest attraction of this city.
15. Taiwan: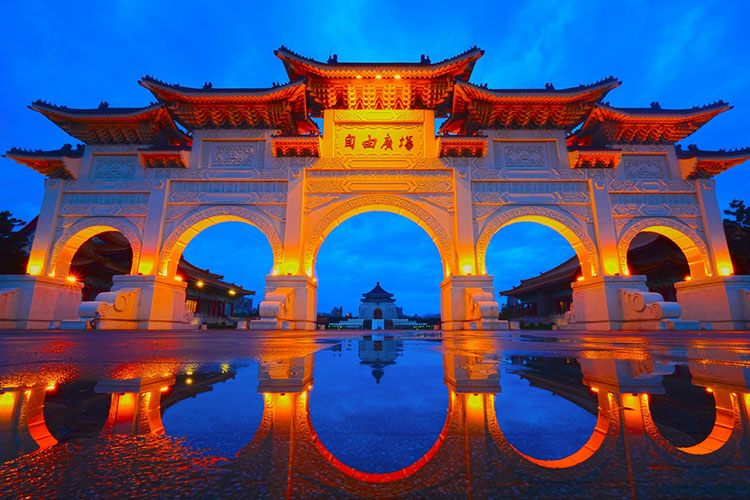 You must have heard about tasty Taiwan cuisine! Well, for a newlywed couple, Taiwan brings Dramatic mountains, breathtaking landscapes, awe-inspiring spring resorts, and modern city life. If you and your significant other is a 'shopping-freak' and love street food, you can find everything here as Miaokou, the night market is not a place to miss at all. Taiwan is a home of famous Yushan peaks and trail of Toroko, a surefire place to fulfill your desire of some adventurous touch to a romantic getaway.
The list is never ending when it comes to honeymoon destinations! If you want to suggest more, hit the comment button below. We are bringing more exciting destinations for your honeymoon and even wedding! Stay tuned.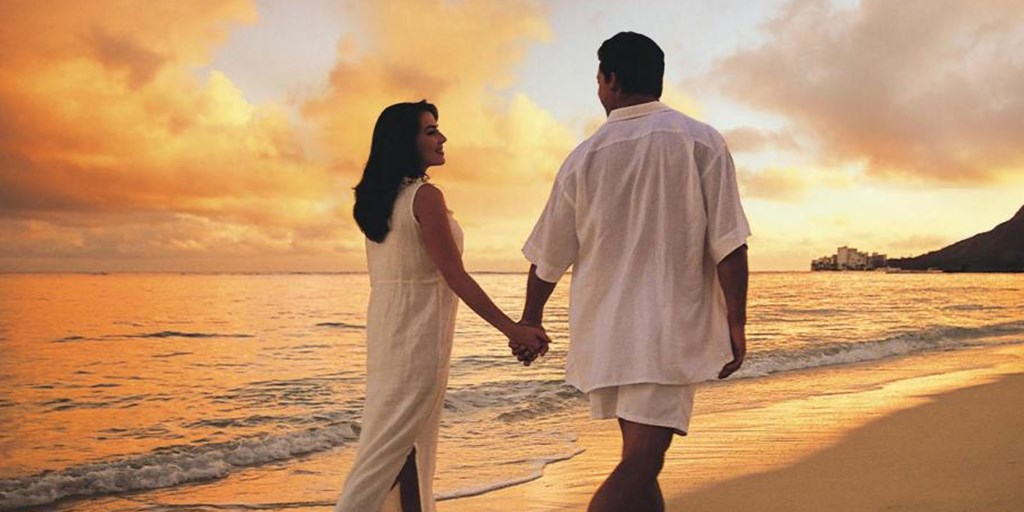 15 Romantic Honeymoon Destinations in Asia
Description
After the long and hectic wedding celebrations, it's time to get over the wedding stress and soothe in some calm and romantic island or beach with your life partner.
Admin
Bridals.PK
https://blog.bridals.pk/wp-content/themes/bridal/images/logo.png