Weddings Around the World: Five Destination Weddings Will Have You Drop Your Jaws
Mar 06, 2018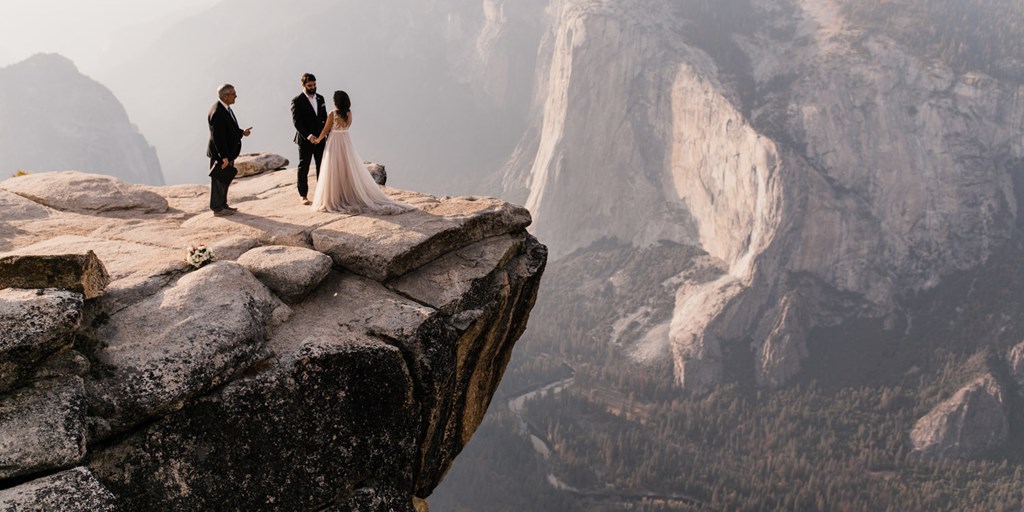 The most romantic event in anyone's life is said to be the wedding day; a day when the two souls make vows to stay together forever. But have you ever heard that this romantic day can be the most adventurous day of your life too? Well, it can really become a thrilling day. We have heard of weddings on the beach or in a museum, but certainly not about a wedding underwater or at the peak of a mountain! We have a few destinations enlisted that will give you goosebumps:
Read and be inspired by these couples!
1. Weddings in a Submarine: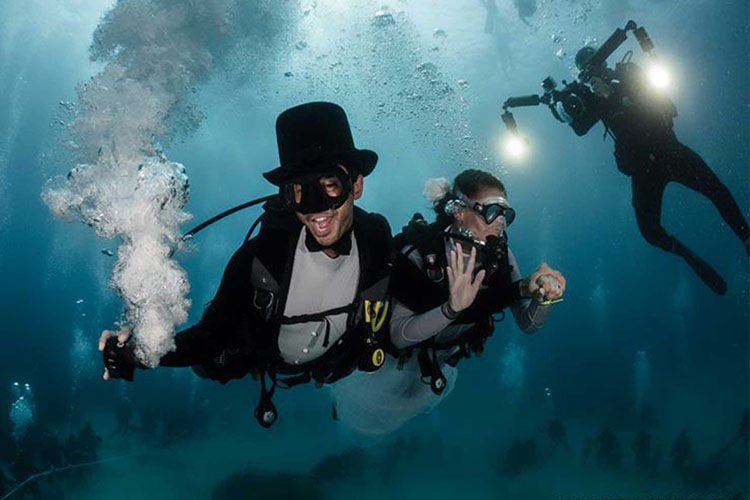 Scuba diving has been a famous activity for many adventurers. But when the bride and groom are sea lovers, what can you do about it? Hotel Metropole in Monte-Carlo offers a unique underwater wedding services. The hotel planned a wedding for a couple who was interested in saying 'I Do' at the bottom of the sea. Would you try this 'wet-venue' for your wedding?
2. Tying the Knot in Hot Air Balloons: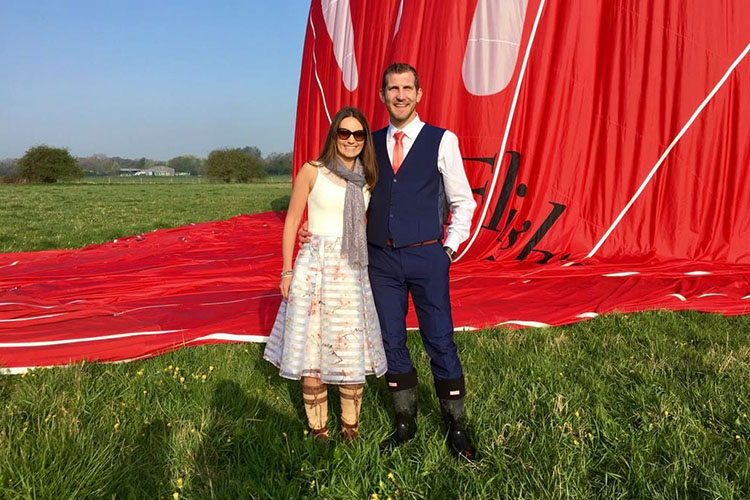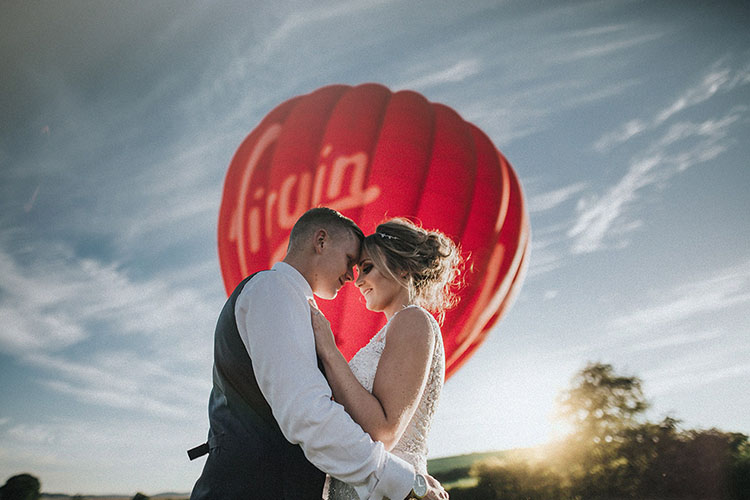 We have heard about hot air ballooning for sightseeing. But it is not the same when it comes to weddings in Cumbria, England. There are many lucky couples like Mr. and Mrs. Johnson who exchanged their vows in skies. The couple had their first ride together just before the reception.
3. Wedding In Grotto Paglia in Italy: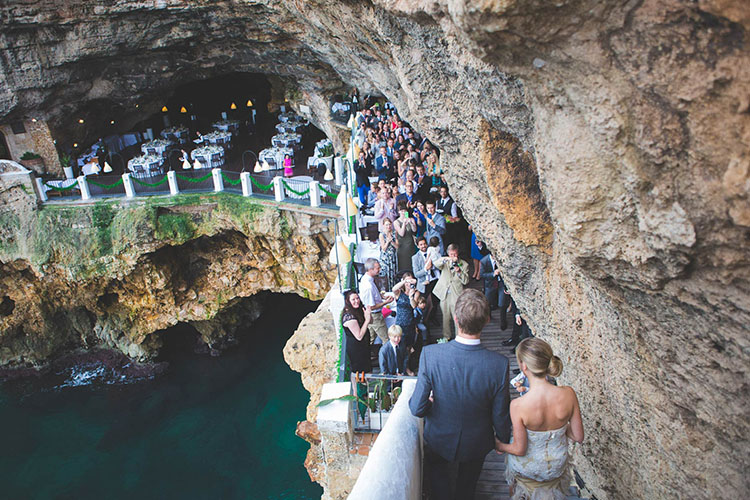 There is no limit for an adventurous 'I Do'. The couples seem to experience all sorts of venues for their special day. When we think about weddings in Italy, Tuscany is the first place that you may think about or the city of Milan. But here we are talking about Grotto (or cave) in Paglia which is located in Southern Italy. Set within a cathedral, this amazing venue is illuminated with candles, moreover, its white coating of minerals makes a natural wedding décor.
4. Can You Imagine Getting Married on the Spacenet?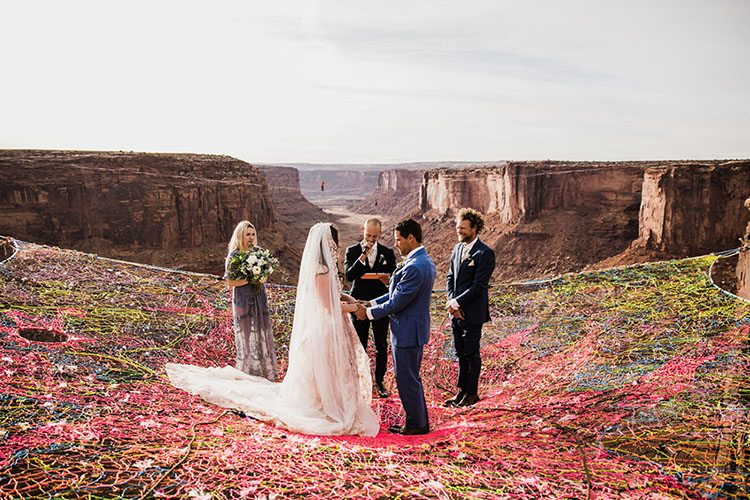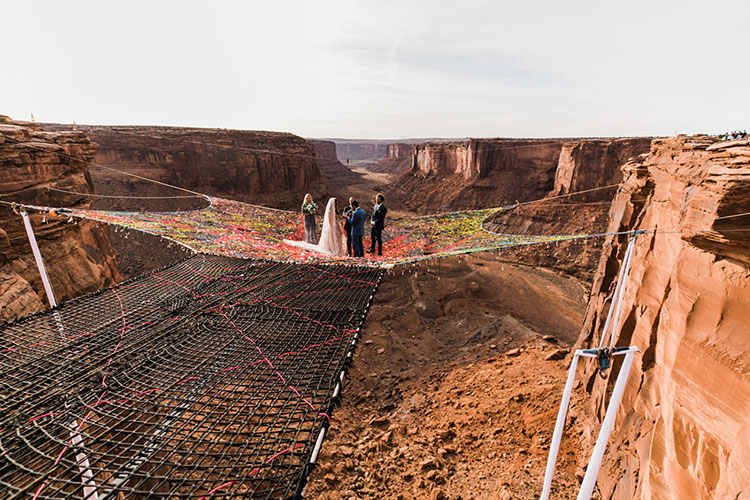 Kim and Ryan from Canyon, Utah just did that! the couple had the most adventurous exchange of vows on a space net, 400 feet above the ground! A great inspiration for an adventurous destination wedding, it surely gives us goosebumps.
5. Wedding in the Middle of a Desert: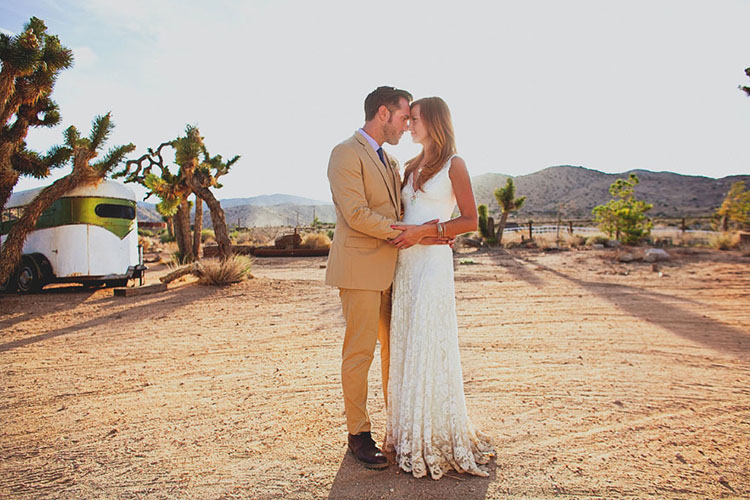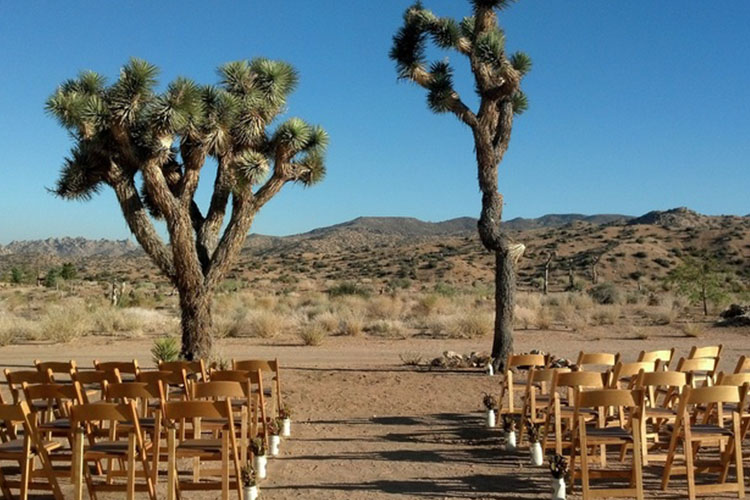 How about a minimalistic sandy backdrop for your wedding? No, this time we are not talking about sandy beaches, but the desert in California! Rozalynne and Adam, an unconventional couple, planned to walk down the aisle in the wilderness at Rimrock Ranch, California.  The bright and clean backdrop with a simple landscape of the desert, where there are no outside distractions, is a reason why the couple chose this location!
We just love the way these lucky couples have the courage to plan and get married in such unique destinations. We are not done yet with the amazing weddings from every corner of the world, so stay tuned for our next exciting list of destinations.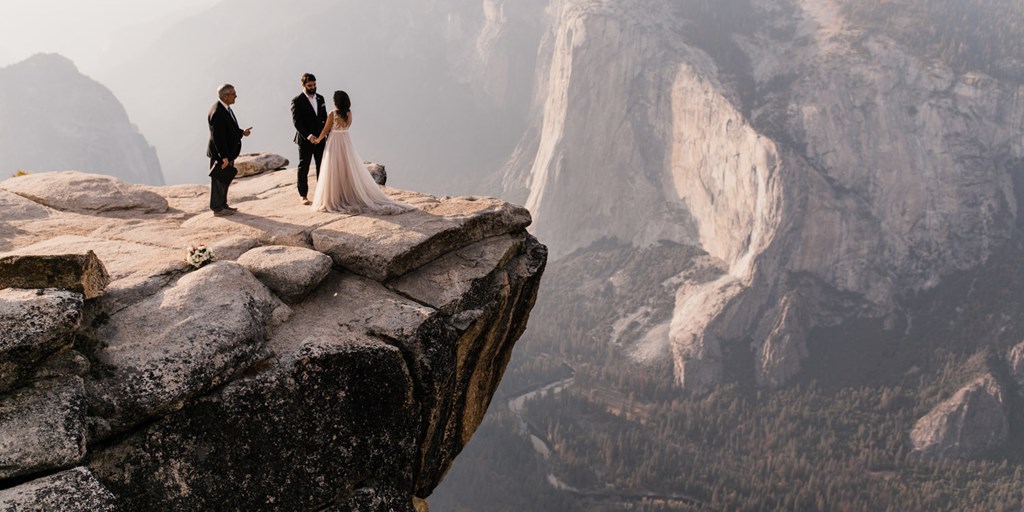 Weddings Around the World: Five Destination Weddings Will Have You Drop Your Jaws
Description
The most romantic event in anyone's life is said to be the wedding day; a day when the two souls make vows to stay together forever.
Admin
Bridals.PK
https://blog.bridals.pk/wp-content/themes/bridal/images/logo.png