Banana Bread Recipe. Simple, Easy And Quick To Make!
Apr 04, 2020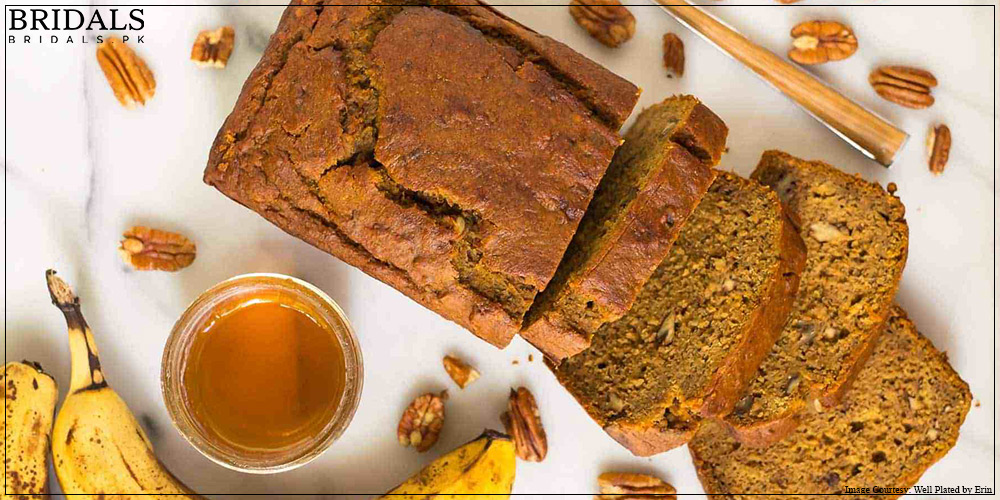 Article by: Zahra Haider
Now, with the ongoing pandemic and its scare, where people have been rightfully put into their respective cages, there's not much for them to do! Other than being fed or feeding their mates, what…a little sarcasm never killed anyone!
Everyone during their quarantine have diverted their minds and have started to put their soul into cooking and baking. For some its working like a charm, being therapeutic and for some it's just a necessity! All that, "eat to live" mumbo-jumbo. Well, for us it's a soulful experience and a connection. And considering how much we love to munch on with our neck, back our Netflix and our 'snacks' we have figured out an easy-peasy and a quick recipe for a super yum snack. To relax our sweet tooth and to give into its craving today we are going to help you make finger-licking good, super delicious and moist the classic banana bread! Who doesn't love a scrumptious and yummilicious freshly baked banana bread with their evening cup of coffee? Let's be honest, we all kind of love it that even the smell of it makes us salivate!
You don't need any fancy mixer, just a bowl and a fork would do! Follow all the steps below to make your own finger-licking classic banana bread!
What You Need
1. 2-3 over-ripe bananas, peeled and mashed
2. 1/3 cup melted butter (salted or unsalted, your choice)
3. 1 large egg beaten
4. 1 and a half cups of all-purpose flour
5. 1 teaspoon baking soda
6. 3/4 cup sugar (caster sugar if you like and if you prefer brown sugar then increase the quantity by 1/2 or 1 cup)
7. 1 teaspoon vanilla extract
8. Pinch of salt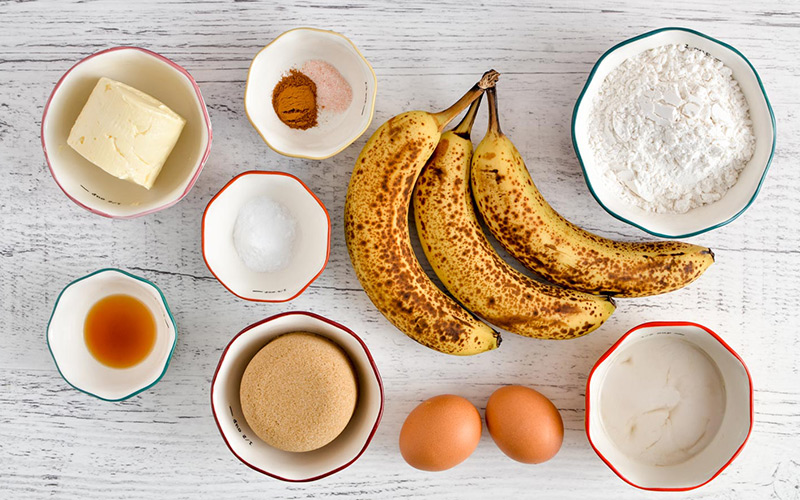 Photo via: MamaShire
Method
1. Pre-heat the oven to 350 degrees. Butter a 4 x 8-inch loaf pan and apply butter parchment paper to its bottom.
2. Next, in a mixing bowl mash the bananas with a fork until completely mushy and smooth. Then add in the melted butter and stir gently.
3. Add rest of the ingredients into this mixing bowl. Stir in the beaten egg, sugar, vanilla extract, baking soda, salt and then in the add the all-purpose flour and mix well.
4. Pour the batter into the buttered loaf pan. Bake the banana bread for about 50 minutes or 1 hour. You can insert a toothpick into the center and check if it comes out clean or not. If it does then take the loaf pan out and if not then keep it in for a few more minutes.
5. Remove from the oven and let it cool in the pan for a few minutes. Then take out the banana bread from the pan and let it cool down. Once it has completely cooled down you may remove the butter paper and then serve!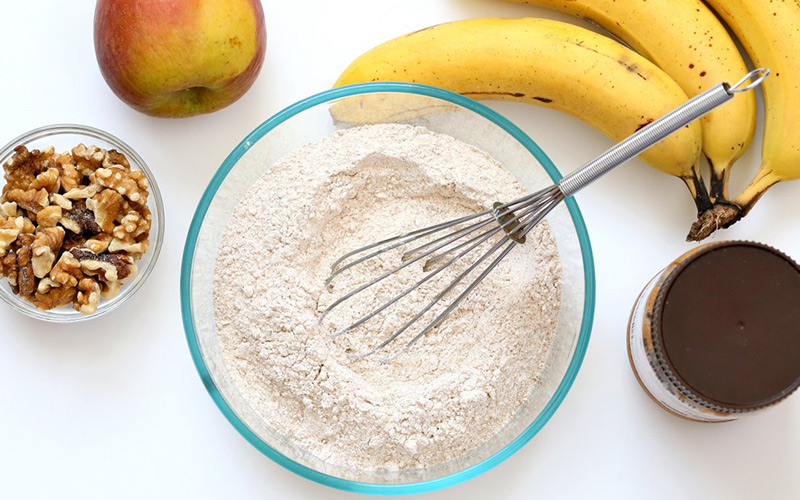 Photo via: Vegan-Richa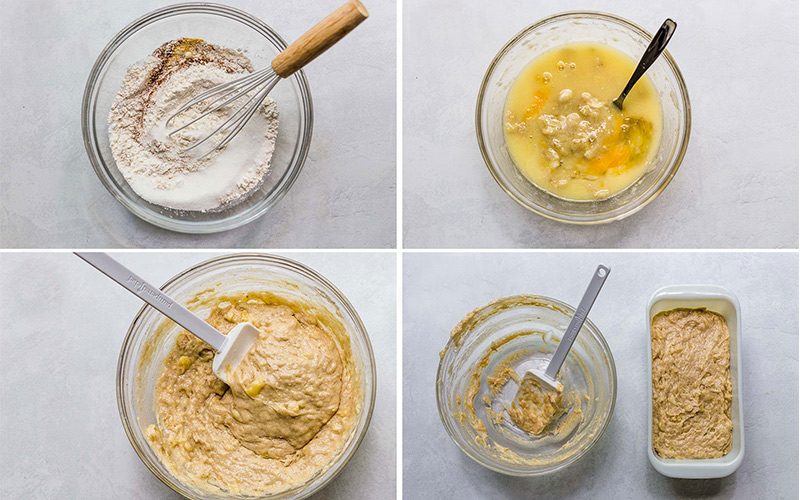 Photo via: Amy-In-The-Kitchen
Pro Tip:
Use a bread knife to make the slices of the bread. It helps to make slices that aren't crumbly!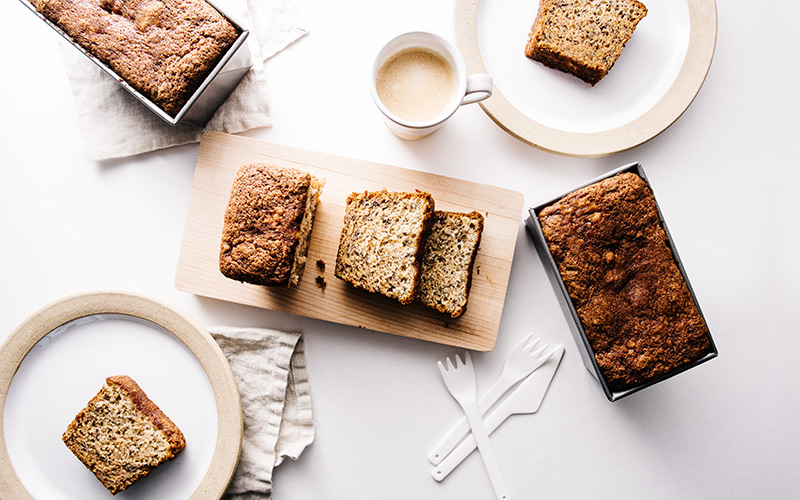 Photo via: Googel-Images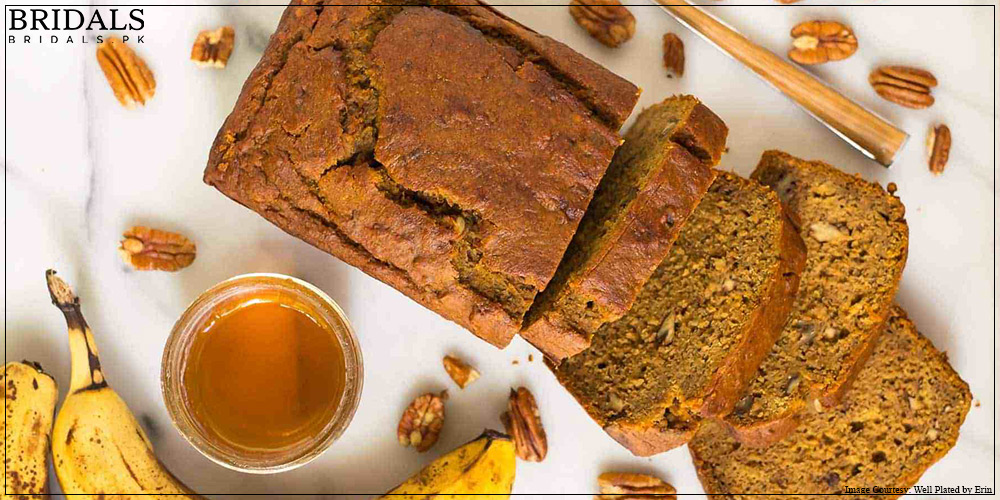 Banana Bread Recipe. Simple, Easy And Quick To Make!
Description
Finger-licking good and deliciously moist!
Admin
Bridals.PK
https://blog.bridals.pk/wp-content/themes/bridal/images/logo.png