These Pakistani Catering Companies Serve The Best Wedding Buffet
May 30, 2019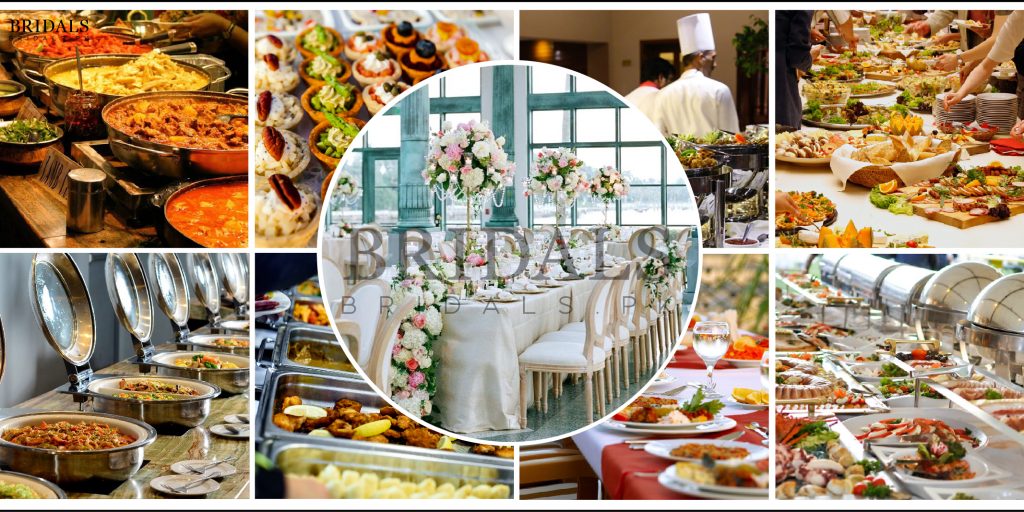 Article by: Hazafa Hasan
If you're born into a desi family, then you'll naturally want your wedding to be a hit! And you know what should be the "hero" of the night apart from the band, bajaa and baraat – the food! You NEED the right food platter. One cannot go wrong with this department, as for most guests, food is the ONLY thing that matters at a wedding. People love to make a big deal about what food you are serving at your wedding and how it is presented. This section from your wedding planning can only be ensured and covered by a really good catering company. It might be a hard task given that if your choice is wrong, your whole event will fade into the background as everyone will be complaining about the food the whole time and then forever after – maybe to the moon and back!!!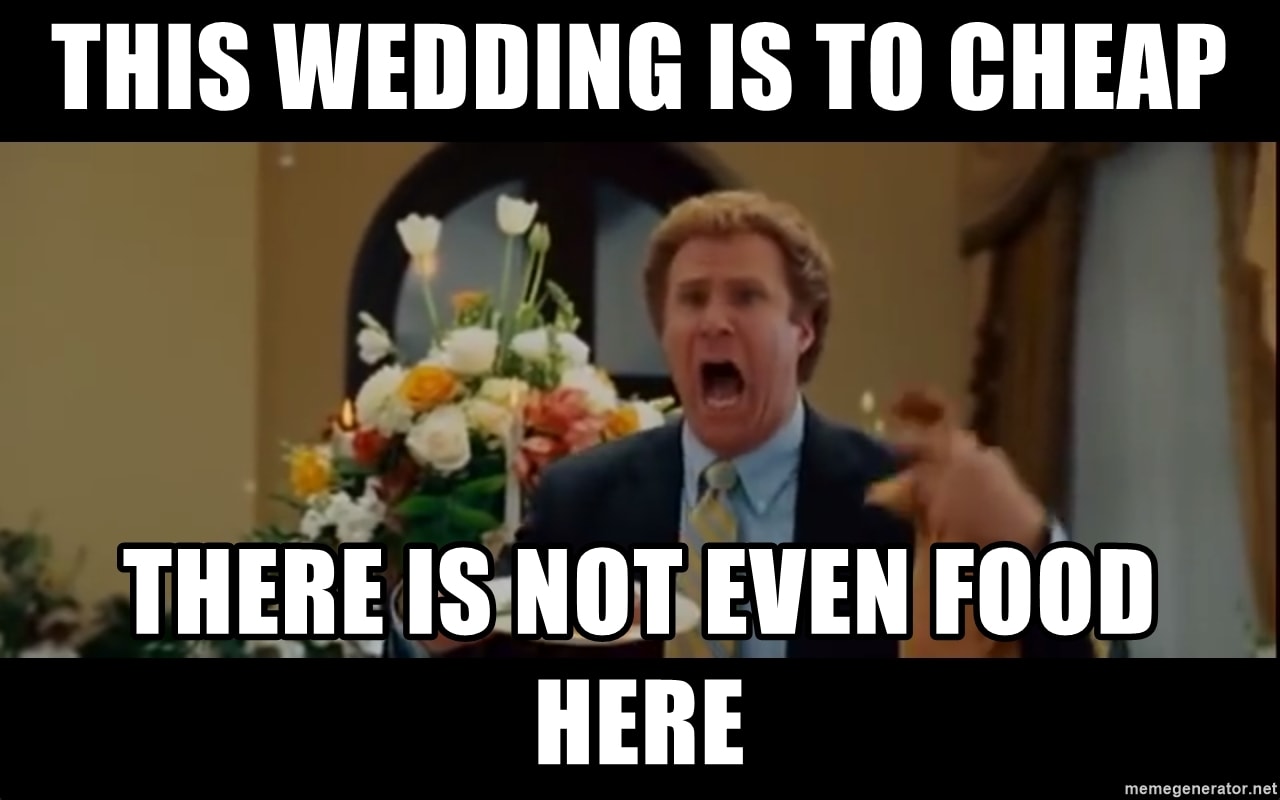 (Photo: memegenerator.net)
That is where we – Bridals.pk come to your rescue! These ace catering companies will take over one of your most challenging wedding planning tasks. However, if the delicious food attracted some freeloaders that's for you to deal with.
Note: This video has been taken from Youtube and we do not take responsibility for copyright issues associated with its content or the music in the background.
1. M. Zafar Ali Sons (Lahore-based)
Since 1976 – this catering company has been making weddings special in Lahore. They have expanded their wings into décor as well and have a marquee of their own that you can rent for a wedding venue. Their taste and food quality is a trademark in the wedding industry. Trust us, you will never be disappointed by their service quality. They offer menu packages with a varied variety of courses to cater to each event with a varied flair.
Website Link: http://www.zafaralisons.com/Home/Index
Menu: http://www.zafaralisons.com/Home/Menu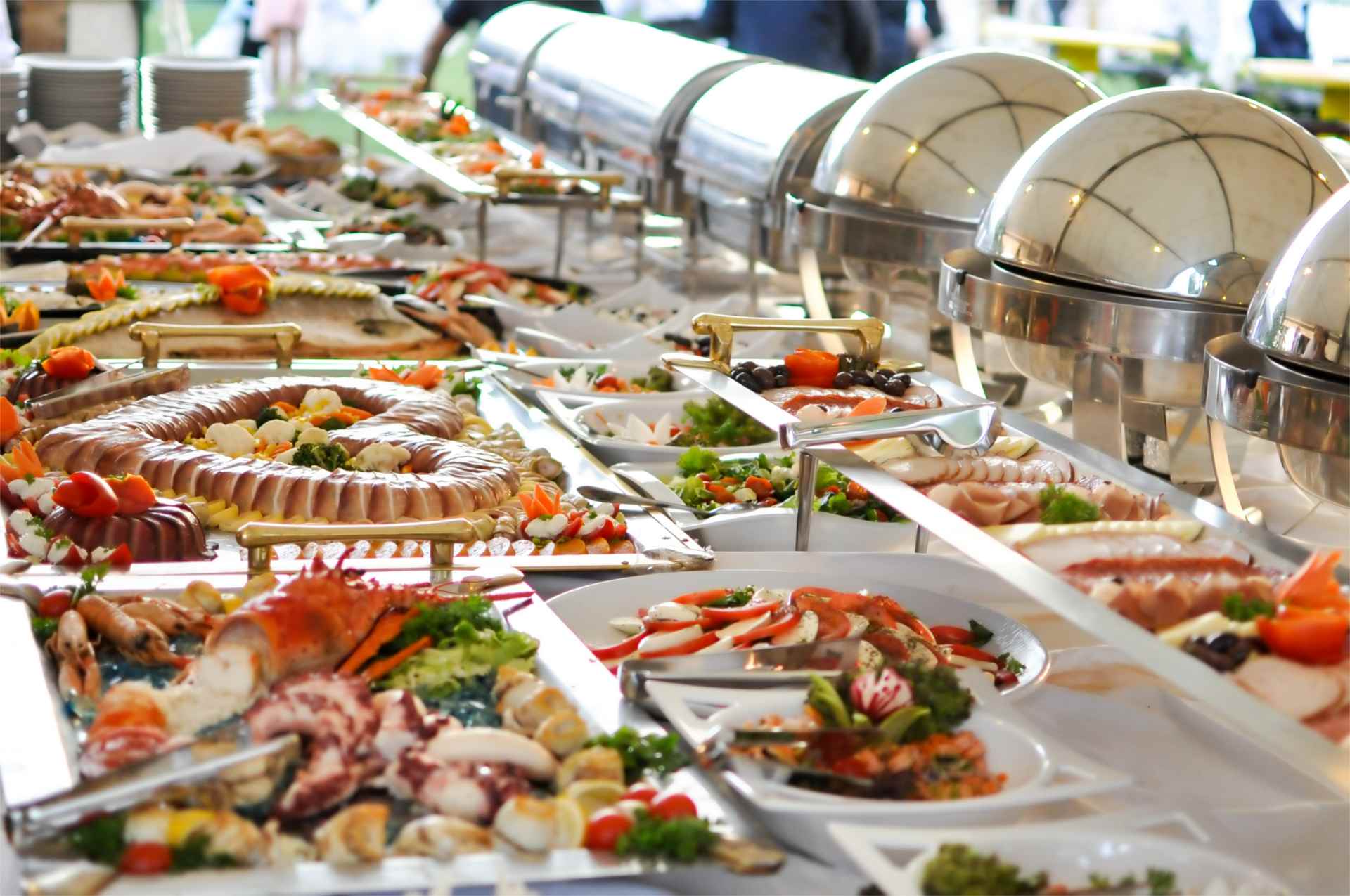 (Photo: AdobeStock)
2. Gourmet Catering (Lahore-based)
Gourmet's bakery might be in heat for substandard quality but their catering service has won over people all over Lahore. They are new in the game but in a limited time, they have proved that they aren't playing around and mean serious business. We have spotted their catering services at many wedding these past few years and their presentational art is something to behold.
For Website Link & Menu, visit: https://www.gourmetpakistan.com/catering/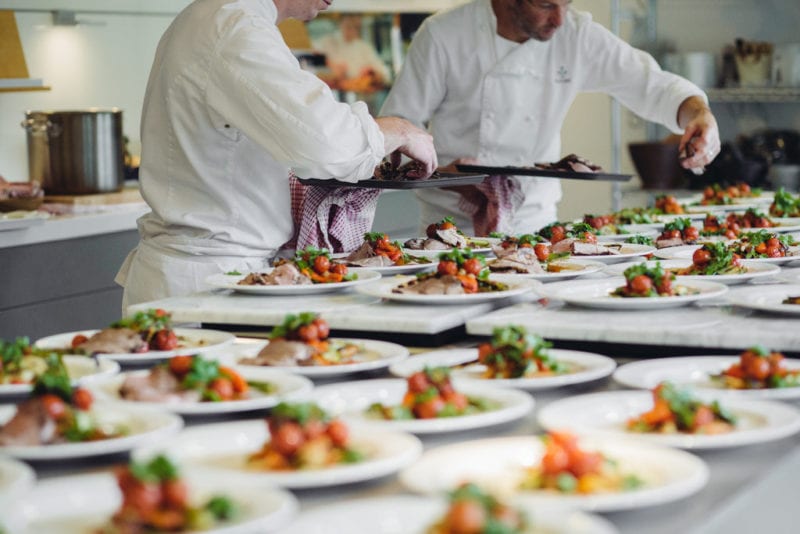 (Photo: Sitio Quero Quero Limeira)
3. Hanif Rajput (Karachi-based)
Hanif Rajput catering company prides itself over its quality of food, both in terms of taste and service satisfaction. They can cater up to a list of 50 thousand guests with faultless perfection. They offer services in multiple cities of Pakistan. Hanif Rajput have expanded their Karachi-based operation in Lahore, Islamabad, Faisalabad, Hyderabad and Multan as well. Hanif Rajput's name is quickly becoming a guaranteed wedding success in all major metropolitans of Pakistan.
Website Link: http://www.hanifrajput.com/company.php?c=1
Menu: https://rajputcatering.com/menu.php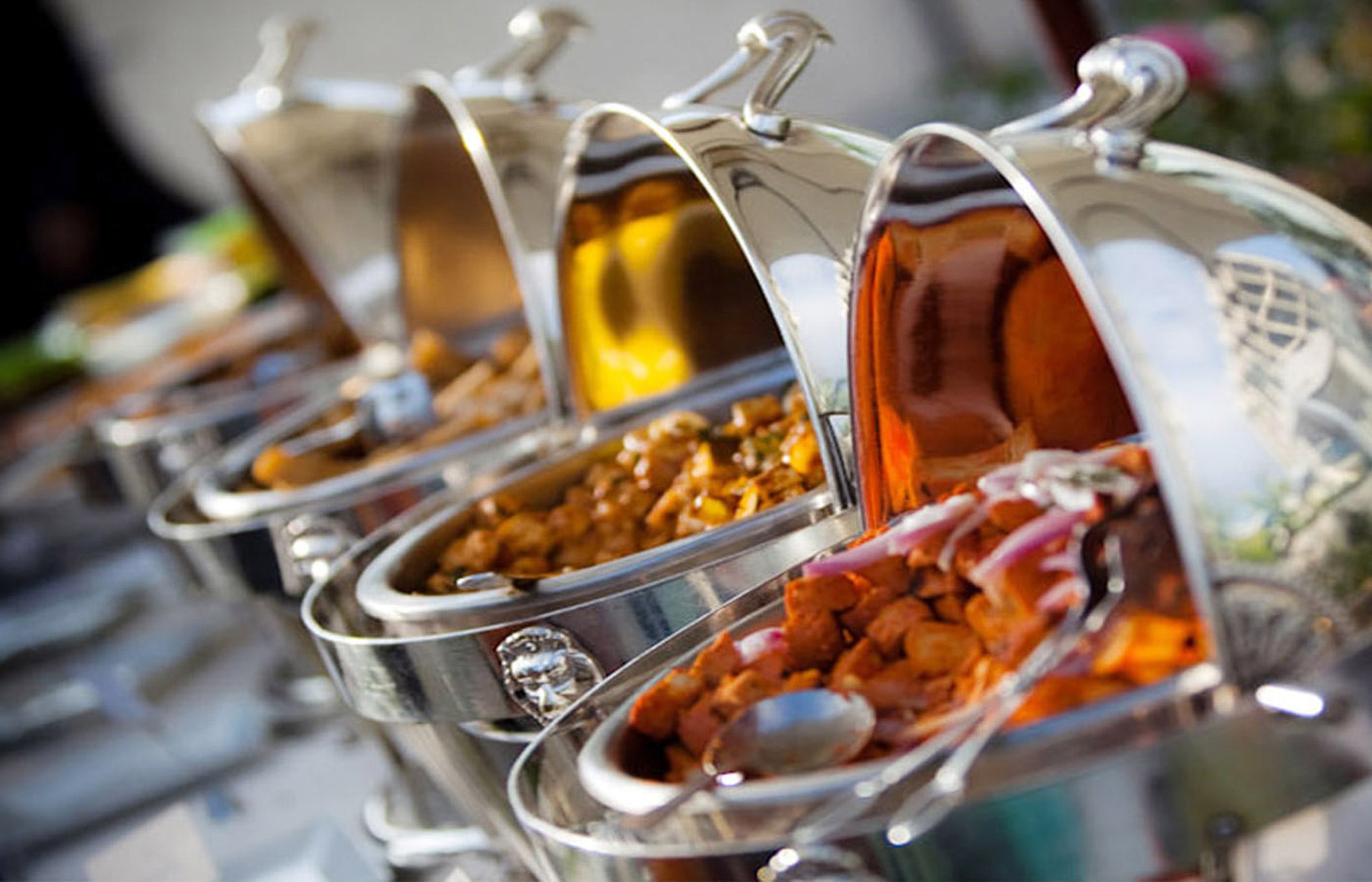 (Photo: Scooper)
4. Nadeem Caterers & Event Management (Lahore-based)
Established in '93 – Nadeem Caterers and Event Management company has pushed the standards of catering to pursue excellence in catering, regardless of the scale of an event. The diversity of cuisines, the exclusivity of service and unique ambiance can create the best experience for your guests.
Website Link: Under construction
You can contact Nadeem Caterers here: https://www.facebook.com/NadeemsEventManagement/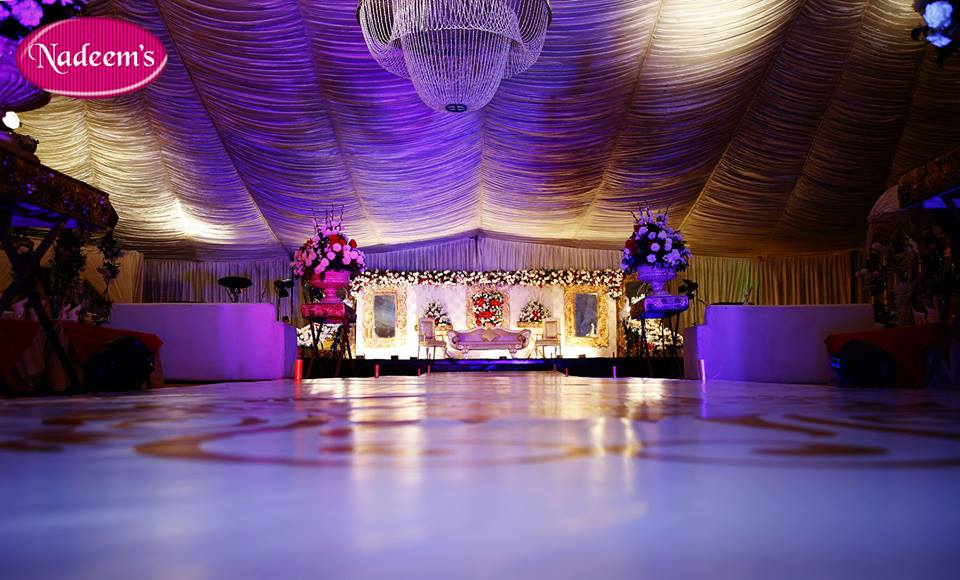 (Photo: Nadeem's)
5. Asian Events & Catering Company (Lahore-based)
Asian Events is a leading catering and event management company in Lahore Pakistan. They cater to all shape and size of events, including posh wedding and pre-wedding functions. What we really like about this catering service is that their platter is wide-ranging. You can get everything from Pakistani food to Thai and Japanese. And it all tastes rather spectacular.
Website Link: https://asianevents.pk/#
Menu:https://lookaside.fbsbx.com/file/Asian%20Events%20Menu%20List.pdf?token=AWxPlneB-qc9oIyG72Ik5g0iPBibwAPE4ENGzgDcAztTHtdlOZdp_CVhYUTIYiQITJmOryUIe7DTCzRajOBhDdaav0J92pEK5dj6lgobMlahZxB9UQxJvYC5OU06iaECHORPJJnALY8yq-khiK-5cM7uzZ-PDGQ3Tfjw-RghiNle2Q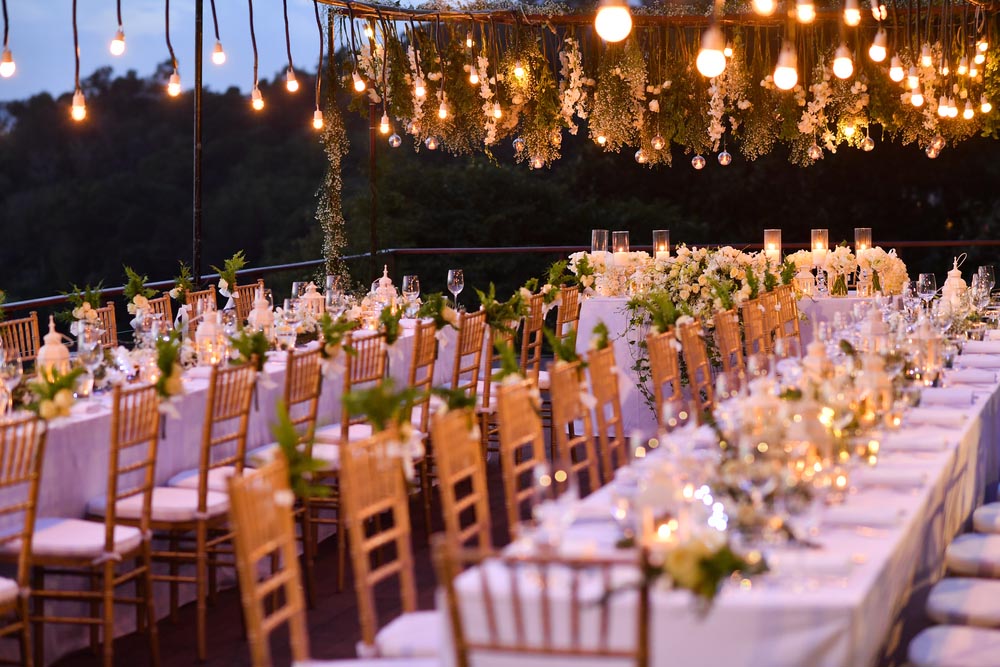 (Photo: Kaleidoscope Events)
6. Haji Ali Kitchen (Karachi-based)
A Karachi based, event planning and catering company that's been offering a full range of catering services with efficiency. The boast of a great track record of serving great wedding food to guests. A family operation, Haji Ali aims to make sure that each and every guest at your wedding raves about the variety of dishes and tasteful choices for months.
Website Link: https://hajialikitchen.com.pk/
Menu: https://hajialikitchen.com.pk/our-menu/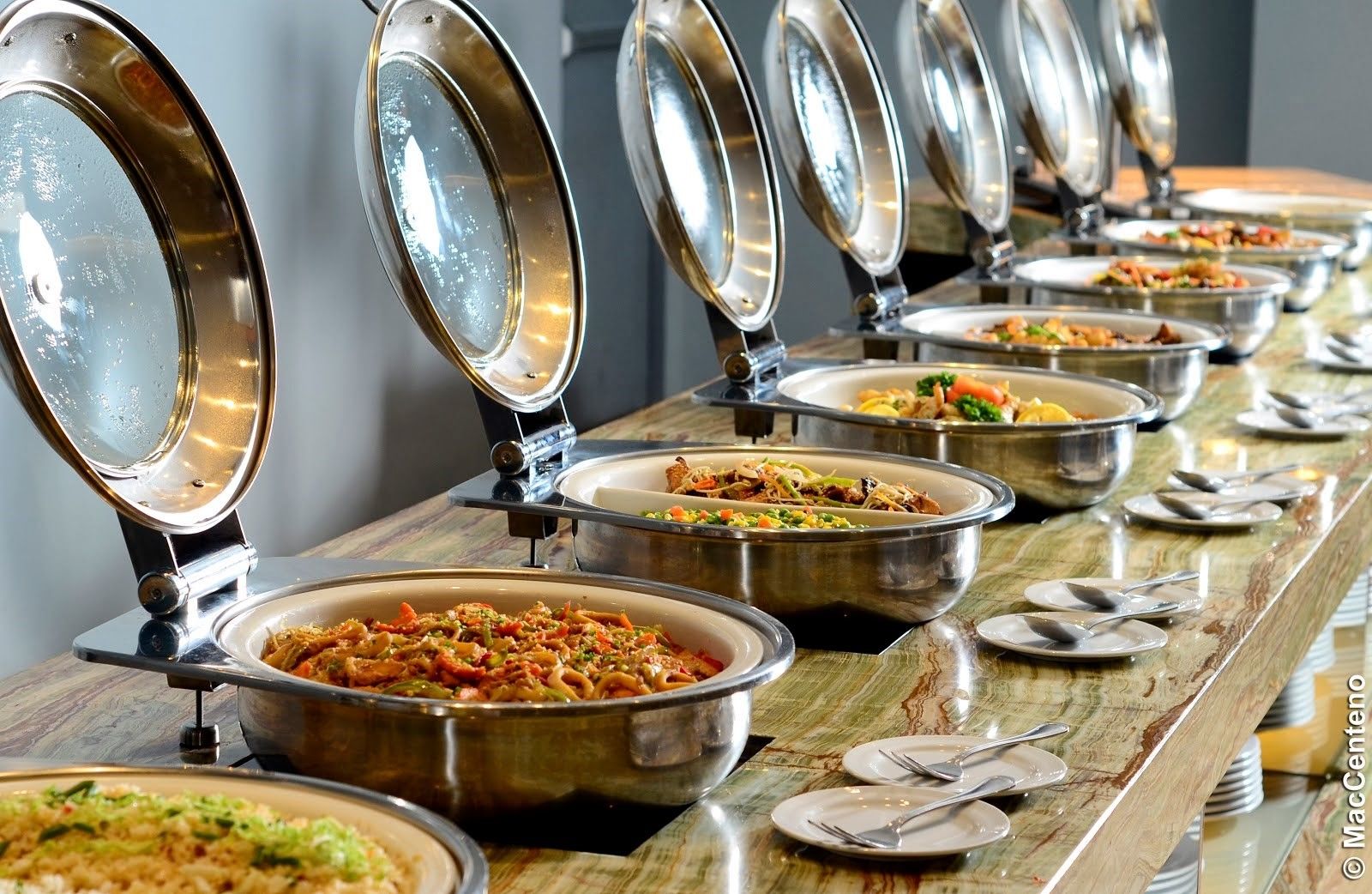 (Photo: MacCenteno)
7. La Rosh Caterers and Event Planners (Karachi-based)
Operational in Karachi, we have heard some good reviews about this catering company. It may not be as prolific as some, but it certainly has a good service record. You can reach out to them through their facebook page for further details on their menu and how they serve on certain occasions.
For Website Link & Menu, visit: https://www.facebook.com/Laroshcaterers/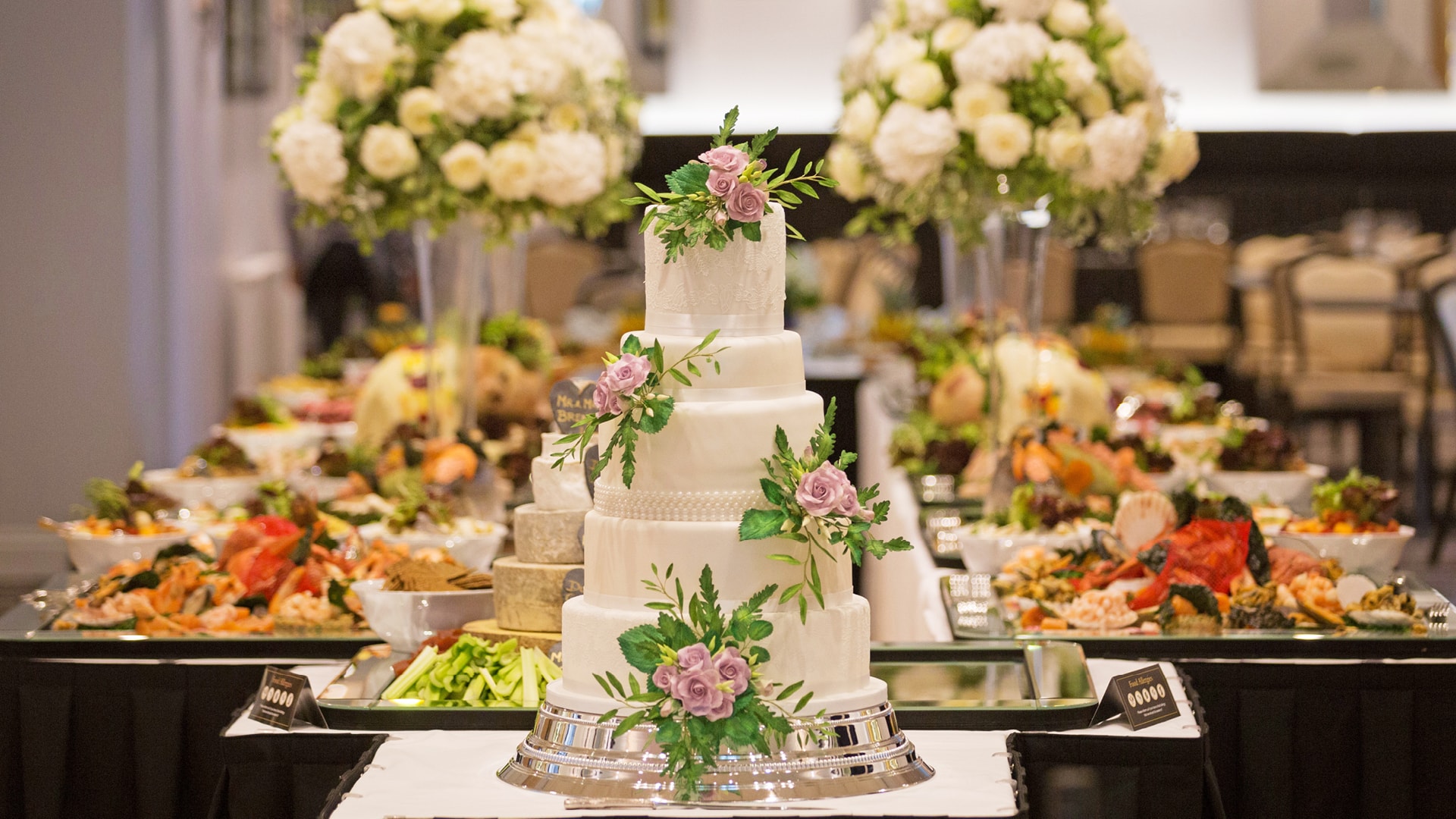 (Photo: Uprint.id)
8. Tandoori Caterers & Event Management (Islamabad-based)
An Islamabad catering company – Tandoori has also served at a lot of weddings and has earned a great reputation in the local community. Classy and rustic, Tandoori events are everything you would hope for in a wedding feast.
For Website Link & Menu, visit: https://www.facebook.com/tandooricaterer/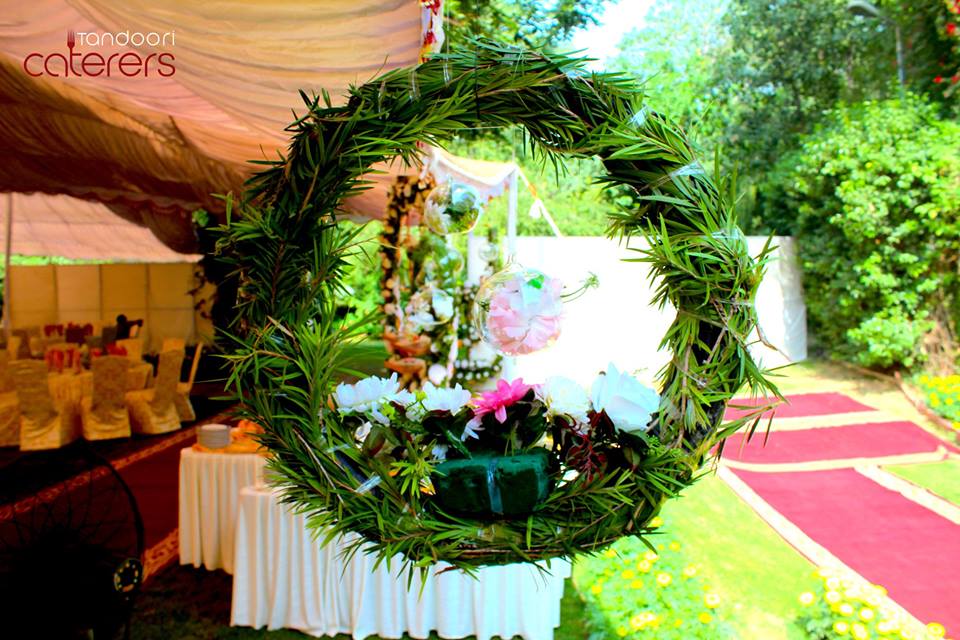 (Photo: Tandoori Caterers)
If these caterers have your back, we have full confidence that you will not have to suffer any food-relating emergencies or taste-less incidents.
Description
Food is the best part about a wedding and these top Pakistani wedding caterers will make sure that people rave about your wedding food for months.
Admin
Bridals.PK
https://blog.bridals.pk/wp-content/themes/bridal/images/logo.png