8 Of The Most "Big Fat" Celebrity And Socialite Weddings That We Can't Forget!
May 21, 2019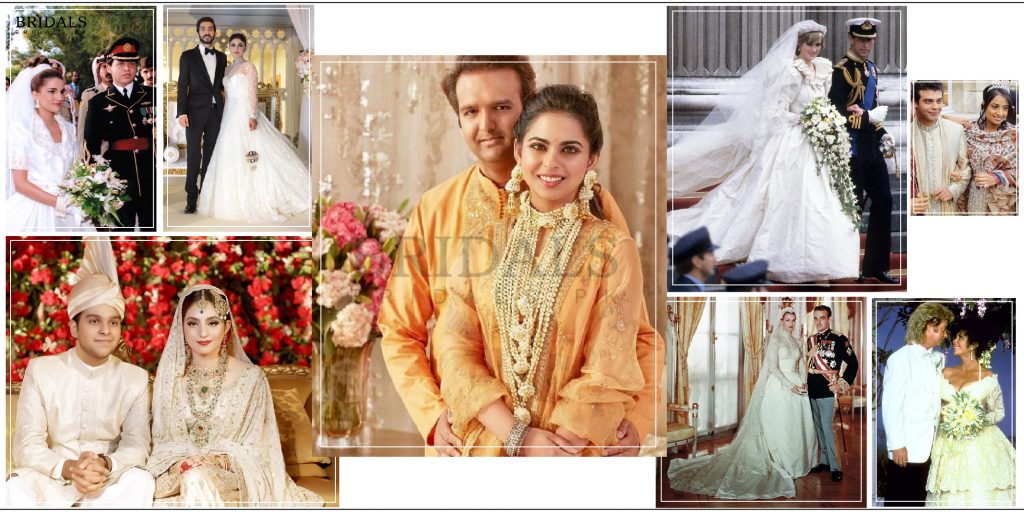 Articles by: Hadia Hassan
We have seen our fair share of celebrity weddings last year and 2018 was the year when many royals, Hollywood divas and heiresses such as Isha Ambani tied the knot. Each wedding was larger than the previous one and we still haven't gotten over the sheer extravagance of these weddings. Some of these affairs were so lavish that they would amaze Martha Stewart herself! The only thing that can top these weddings are some spectacularly unforgettable weddings from the past such as that of Diana – Princess of Wales and Prince Charles.
Pakistan has seen some beautiful and extravagant weddings over the years too. So here's a list of big fat celebrity weddings whose grandeur made our jaws drop:
1. Anush Ammar and Munib Altaf
If the above list left you wondering if Pakistani couples ever get married with such grandeur, then rest assured that they do! Do you remember the Pakistani wedding that lasted too long? Well, Anush Ammar is a Stanford graduate and the CEO of Fabbitt which is Pakistan's first multi-brand E-store. Anush had an unforgettable wedding and all the guest went places! (literally not figuratively*winks*). Anush took the whole wedding party to Turkey for 4 days before finally returning to Pakistan to end the wedding festivities with a bang. She wore a white Ellie Saab wedding dress she wore in Turkey and chose to pair it with a Judith Lieber clutch. The whole party stayed at the Çırağan Palace, Kempinski (14th most expensive hotel in the world) in Istanbul for this wedding. Moreover, the couple even covered the travel and accommodation expenses for all their guests!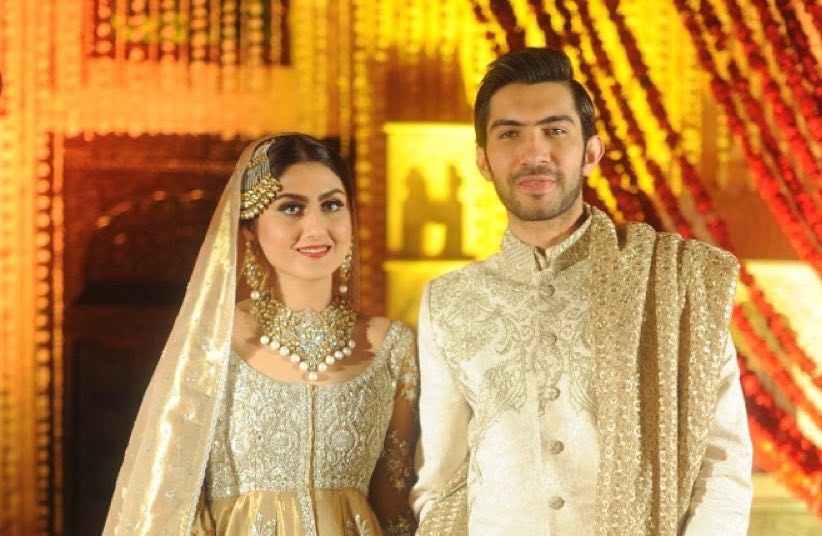 PHOTO: @nichelifestyle (Instagram)
Her dresses alone cost an astonishing amount of 23,633,602 PKR. She chose to wear a stunning PKR 2.5 million Bunto Kazmi dress on her Nikah. And opted for a graceful PKR 3.5 million Faraz Manan dress on her Walima. This has to be one of the biggest Pakistani weddings in history!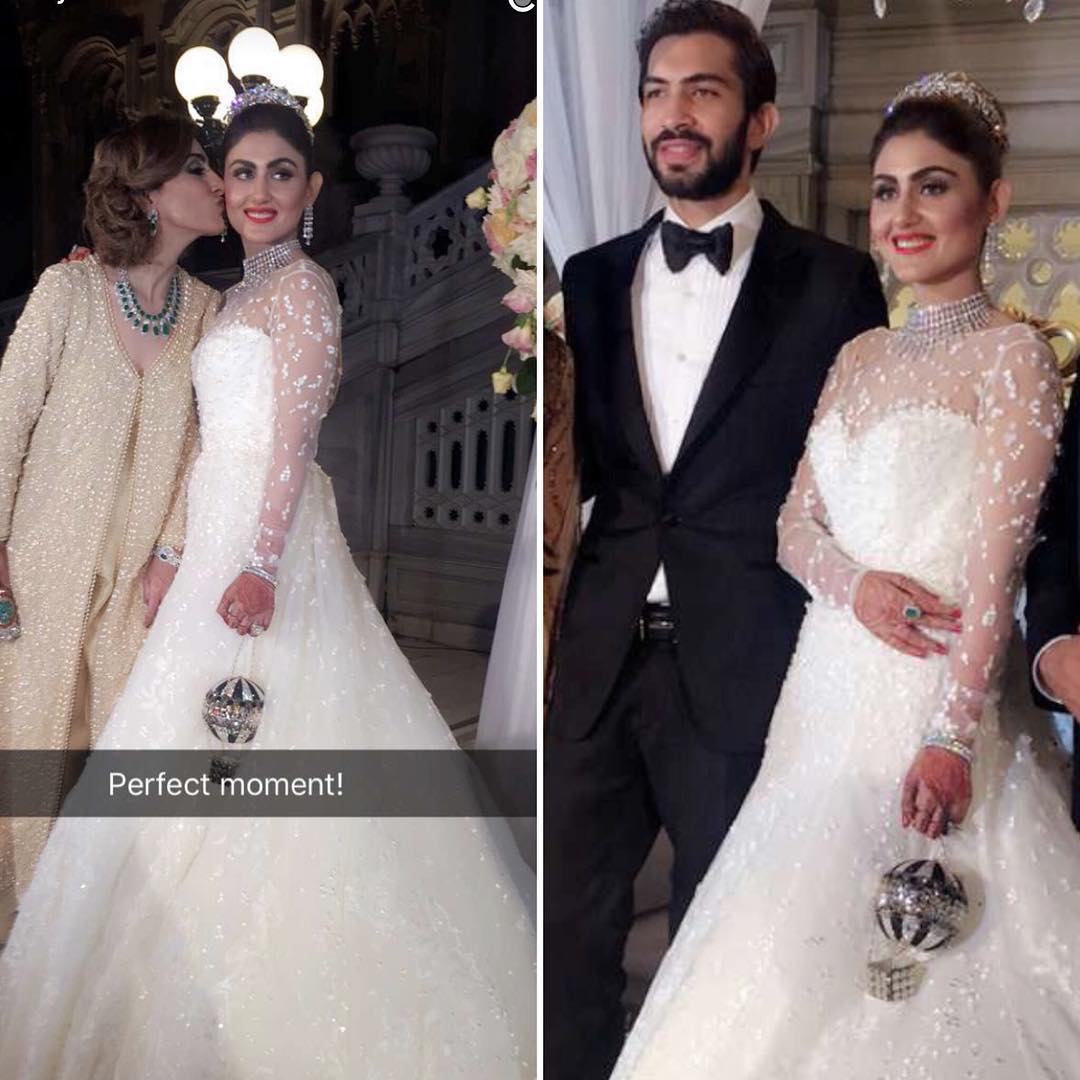 PHOTO: stylecity.pk
2. Zoraiz Malik and Zainab Bashir
Another recent Pakistani wedding that had us talking for quite some time is Zoraiz and Zainab's wedding. Zoraiz Malik is the grandson of one of Pakistan's top businessmen and a billionaire. The groom wore a custom made gold sehra on his wedding and inspired awe in all his wedding guests. This sehra is a family heirloom and has been passed down from father to son for his wedding in the Riaz family. Behold the gold sehra!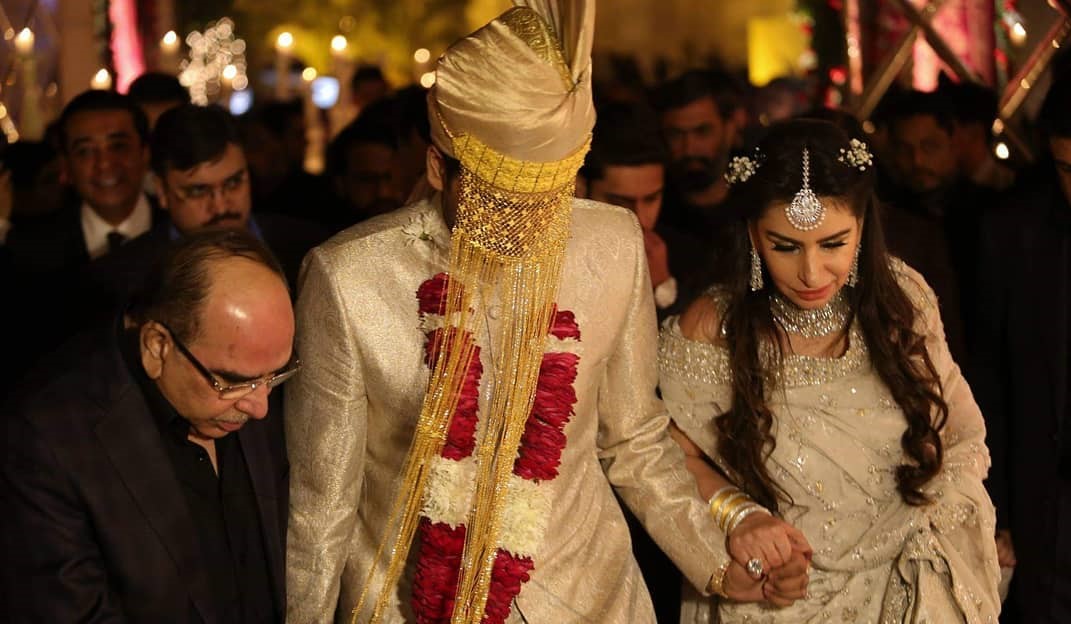 PHOTO: Pakistani Drama Celebrities
To capture all the special moments of the wedding Malik Riaz hired top photographers of the country such as The Videographers and Irfan Ahson himself! Aren't they a happy couple indeed?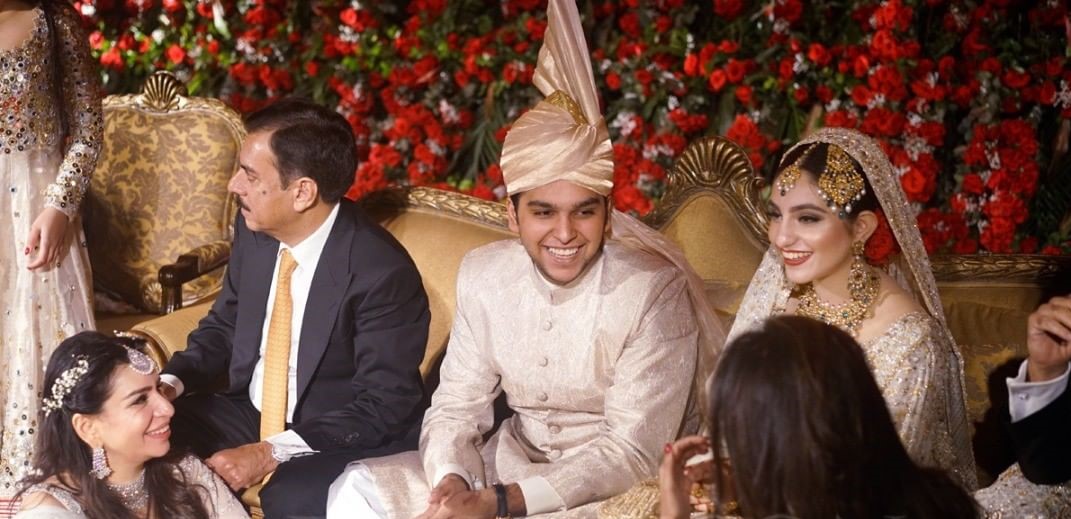 PHOTO: Irfan Ahson (Instagram)
3. Isha Ambani and Anand Piramal – $100 million
I guess extravagance is what you expect when the children of two business tycoons tie the knot! Isha Ambani is the daughter of India's richest man and the Chairman of Reliance Industries (Mukesh and Nita Ambani) whereas, Anand Piramal is an Indian billionaire – the chairman of Piramal Group. The estimated cost of this wedding was $100 million which translates to about 100 crore rupees (Indian). Surprised yet?  Wait till you see the wedding invites!
The wedding festivities spanned over several days including multiple ceremonies. The invites or should we say gift boxes consisted of several gifts for everyone who received them and they cost a whopping Rupees 3 lac each. Here's the Ambani's version of Pandora's box:
Note: This video has been taken from Youtube and we do not take responsibility for copyright issues associated with its  content or the music in the background.
Their guest list included high-end Indian celebrities such as the Bachans, Deepika Padukone and Ranveer Singh, Nick Jonas and Priyanka Chopra, Shahrukh Khan, Hilary Clinton and you just name it and you'll see the person there! Queen B or simply Beyonce was specially flown in to perform at the wedding because she is the favorite singer of the Ambani princess! All things considered, the heiress Isha Ambani, got the kind of wedding that dreams are made of!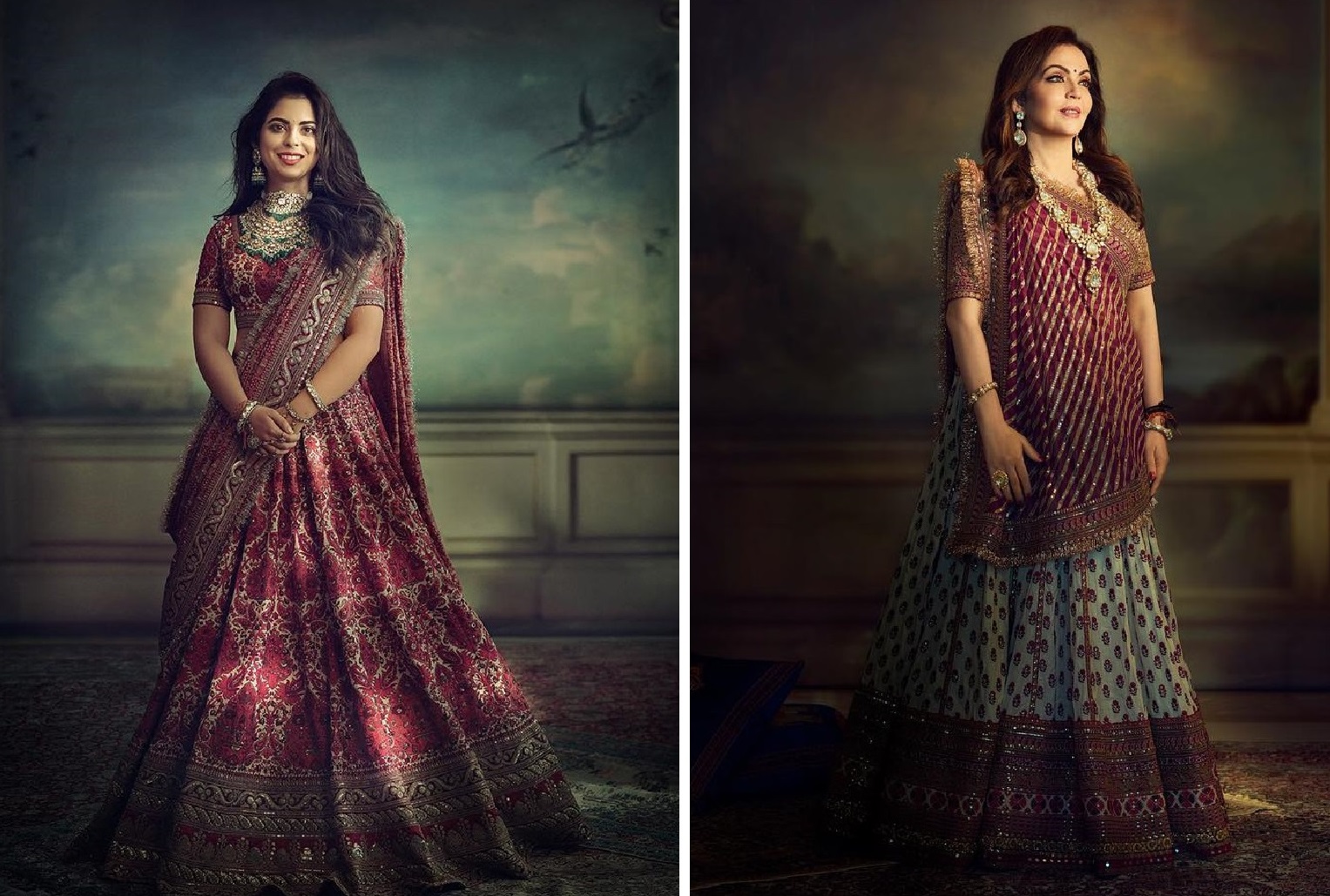 PHOTO: Sabyasachi official(Instagram)
4. Prince Charles and Lady Diana Spencer
Theirs was the wedding of the century and Diana's wedding dress alone left us all speechless. She melted our hearts with that iconic ivory silk taffeta and antique lace gown of hers. It was designed by David and Emanuel and was estimated to cost around $151,000. With a 25-foot long train and a 153-yard tulle veil were the most prominent features of her beautiful dress. The couple ordered a total of 27 wedding cakes besides the gargantuan 5-foot tall main cake which added greatly to their expenditures and took 14 days to prepare! It was estimated that around one billion people watched the wedding on their TV screens! And the video below has captured the magic of the whole affair: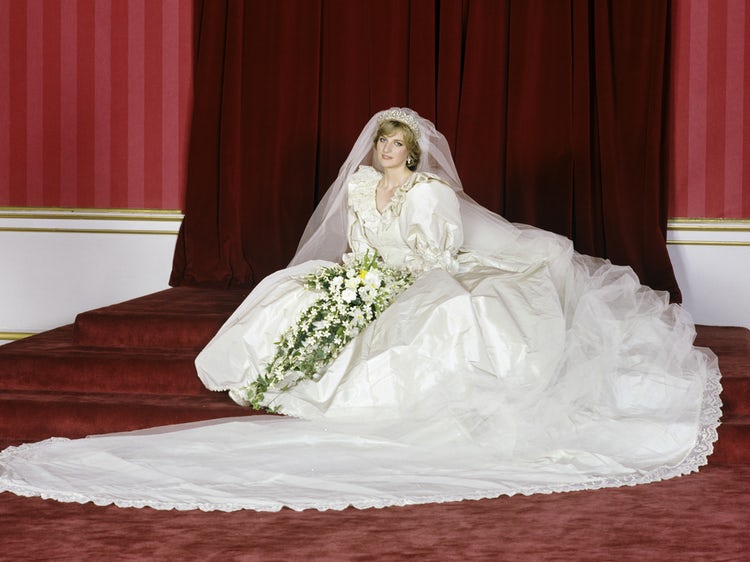 PHOTO: Womans World
Note: This video has been taken from Youtube and we do not take responsibility for copyright issues associated with its content or the music in the background
 5. Prince Rainier III and Grace Kelly
The Prince Harry and Meghan Markle of Monaco i.e. Prince Rainier III and the American actress Grace Kelly took everyone by surprise when they first announced their wedding. It seldom happened in Monaco that members of the monarchy tied the knot with commoners, let alone an actress. The two met each other at the Cannes film festival. Soon after the two married each other in the most extravagant way possible!
Grace wore one of the most popular dresses in history designed by Helen Rose who was also a costume designer for MGM. The wedding festivities lasted for 8 days and many notable Hollywood actors and actresses were in attendance along with socialites such as Aristotle Onassis and the list goes on. Instead of Charles and Diana's 27 cakes, they opted for a singular 6 tier, 200-pound cake on their wedding. Around 3000 citizens of Monaco attended the evening festivities and firework display after the wedding. It goes without saying that the whole wedding left us in raptures!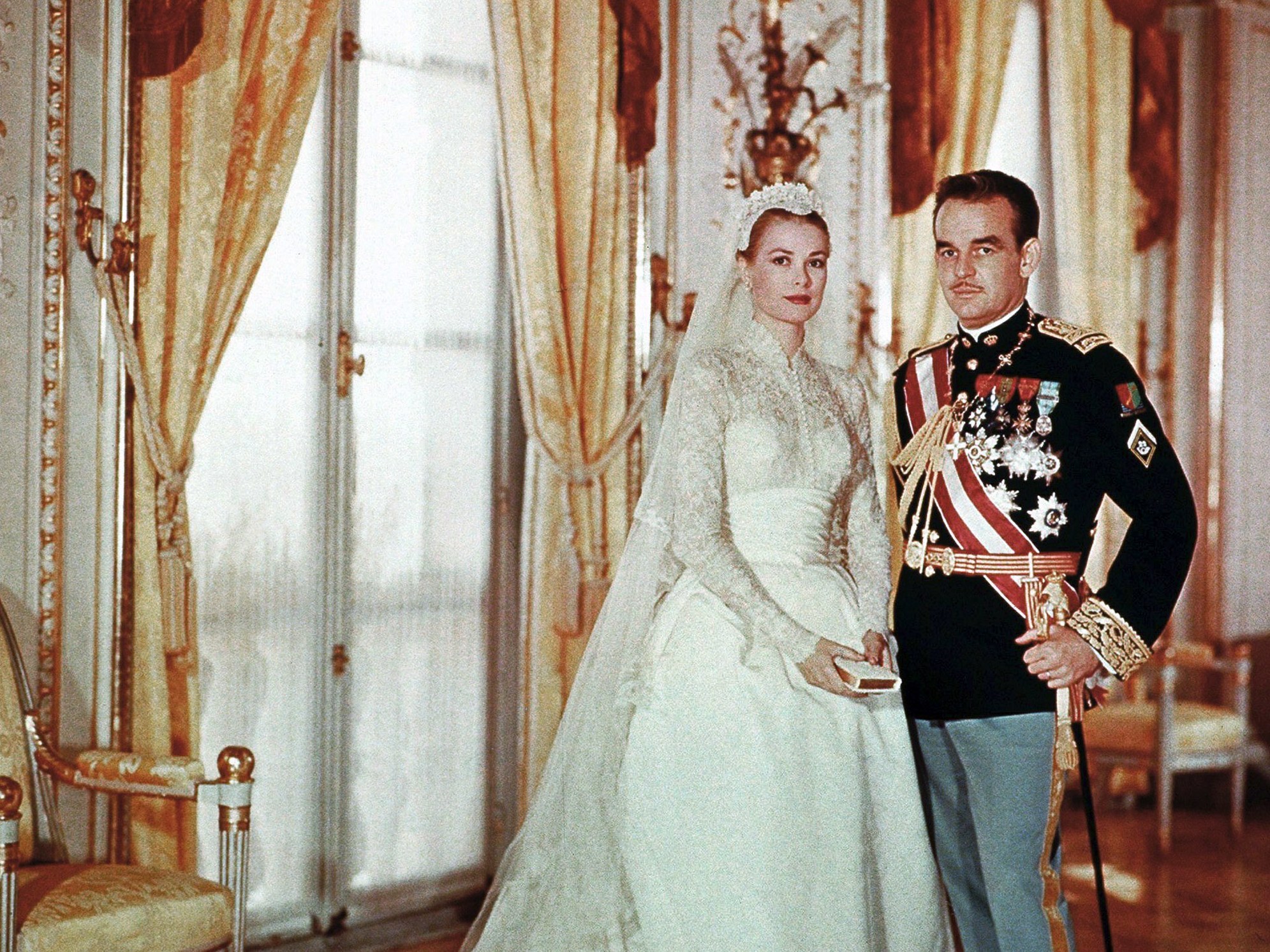 PHOTO: Glamour
6. Elizabeth Taylor And Larry Fortensky
Elizabeth Taylor's wedding to Larry Fortensky was hosted by her friend Michael Jackson at his Neverland Ranch. Clad in a $25000 Valentino dress, Elizabeth Taylor made quite the sight in front of her guests. A special part of the weddings budget was designated to the privacy and security of the couple and around 250 Israeli guards were hired to keep the press away. Even the airspace above the wedding was under tight surveillance throughout the event and press helicopters had to be forced out of the area! The long guest list included the most popular Hollywood actors, singers and songwriters of her time!
Since this was Taylor's 8th wedding she went all out and spent $200,000 on flowers which were imported all the way from Amsterdam. The lavish menu included smoked salmon caviar and chocolate cups filled with sorbet! Now doesn't that sound delicious?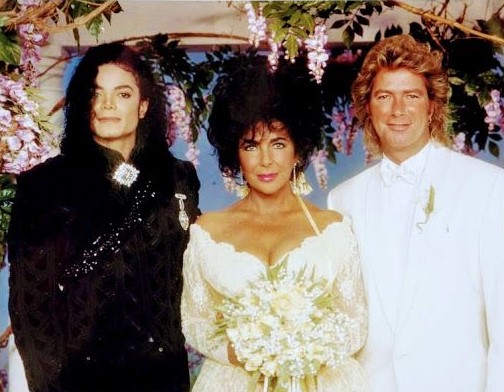 PHOTO: Pinterest
7. Queen Rania of Jordan and King Abdullah II
Queen Rania (formerly Rania-al-Yassin) was just an ordinary Palestinian girl until she met King Abdullah II of Jordan and she got her fairy tale ending. The couple later described their love as "love at first sight." Royals and celebrities from around the world flew in to attend the grand wedding of Prince Rania and King Abdullah and a total of 2000 people were in attendance including Queen Sofia of Spain and Sheikh Mohammed al Maktoum of Dubai.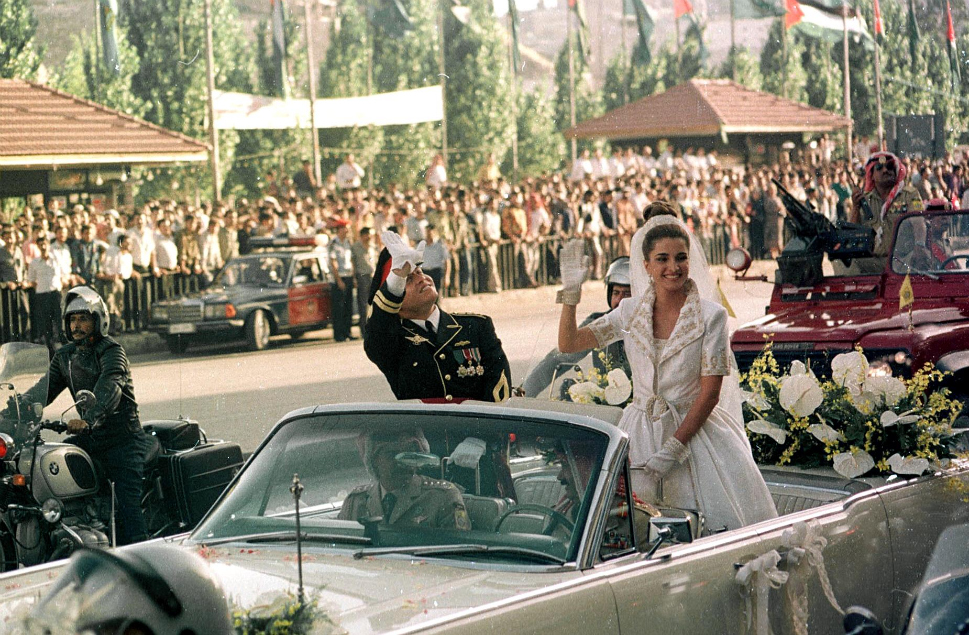 PHOTO: The Royal order Of Sartorial Splendor
It was a beautiful ceremony with a multi-tiered cake with miniature crowns on it. The crowds of guests erupted into pure joy as the loving couple cut the cake with a sword!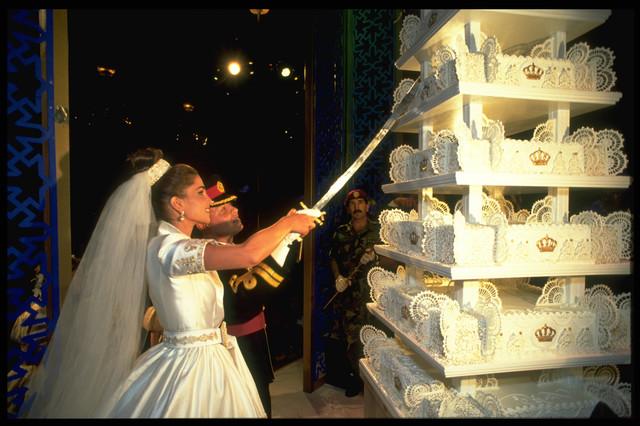 PHOTO: Getty Images
8. Vanisha Mittal and Amit Bhatia
Vanisha Mittal is the daughter of India's second richest man Lakshmi Mittal. She got married in such style that the whole world just stood and stared. According to Forbes magazine, the whole wedding cost around $60 million. The business tycoon left no stone unturned in making his daughter happy. The wedding celebrations lasted a week and cost the Mittals about $60 million.
Venues such as the Palace of Versailles and the Jardin de Tuileries were booked for the engagement and the engagement dinner, respectively. The ceremony itself took place in the Chateau Vaux le Vicomte.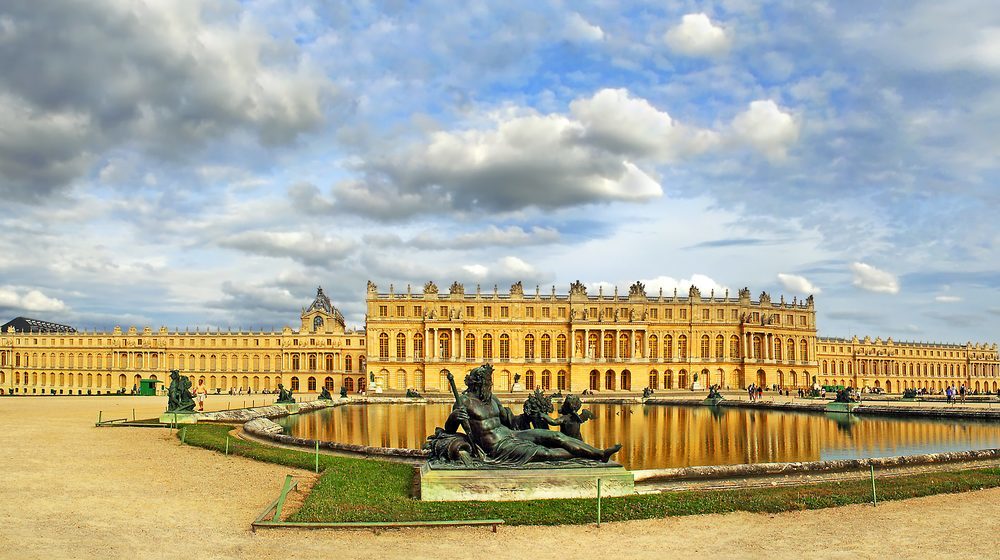 PHOTO: Ticketteaser
5-star accommodations were provided to all the guests who attended the wedding. The Mittals hired private jets in order to cover the travel costs of all the guests.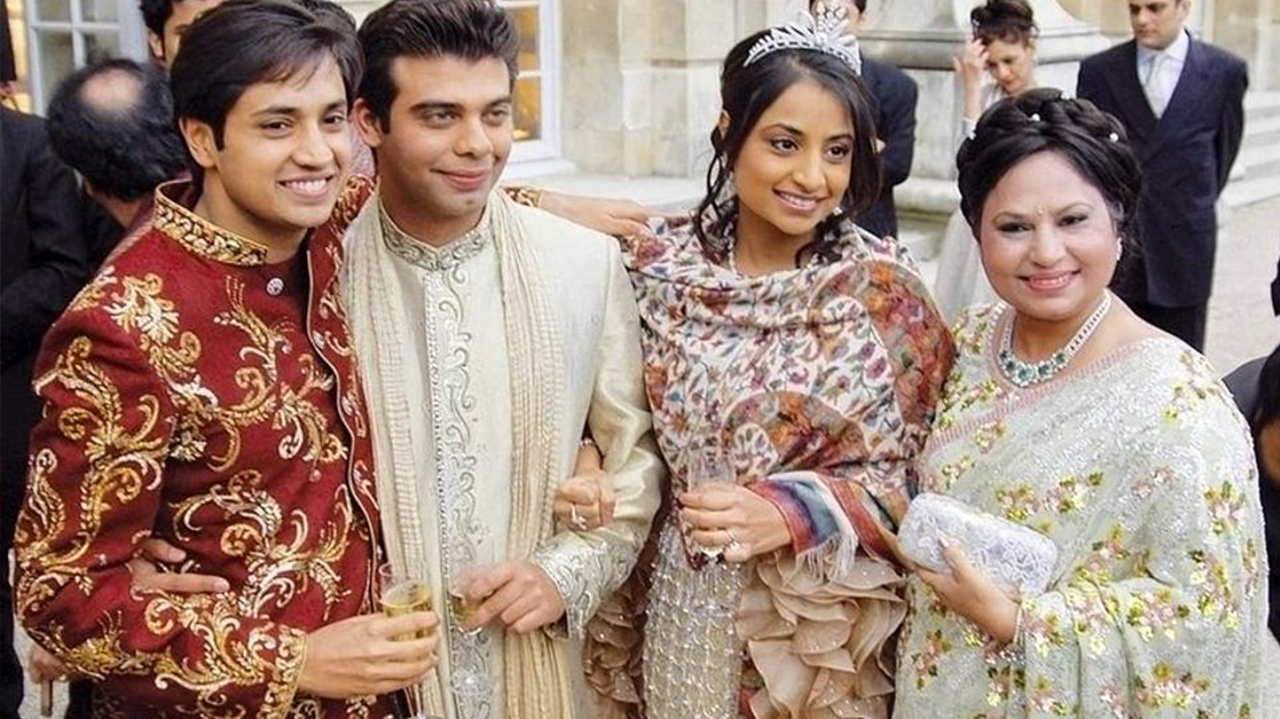 PHOTO: ShadiBox
The Mittals paid Kylie Minogue $330,000 to perform for 30 minutes on the wedding. The whole wedding ended with a blast with guests were entertained by a huge firework display in the gardens of the Eifel Tower.
These are some of the most extravagant weddings in history and we can't help but call them "big fat weddings"!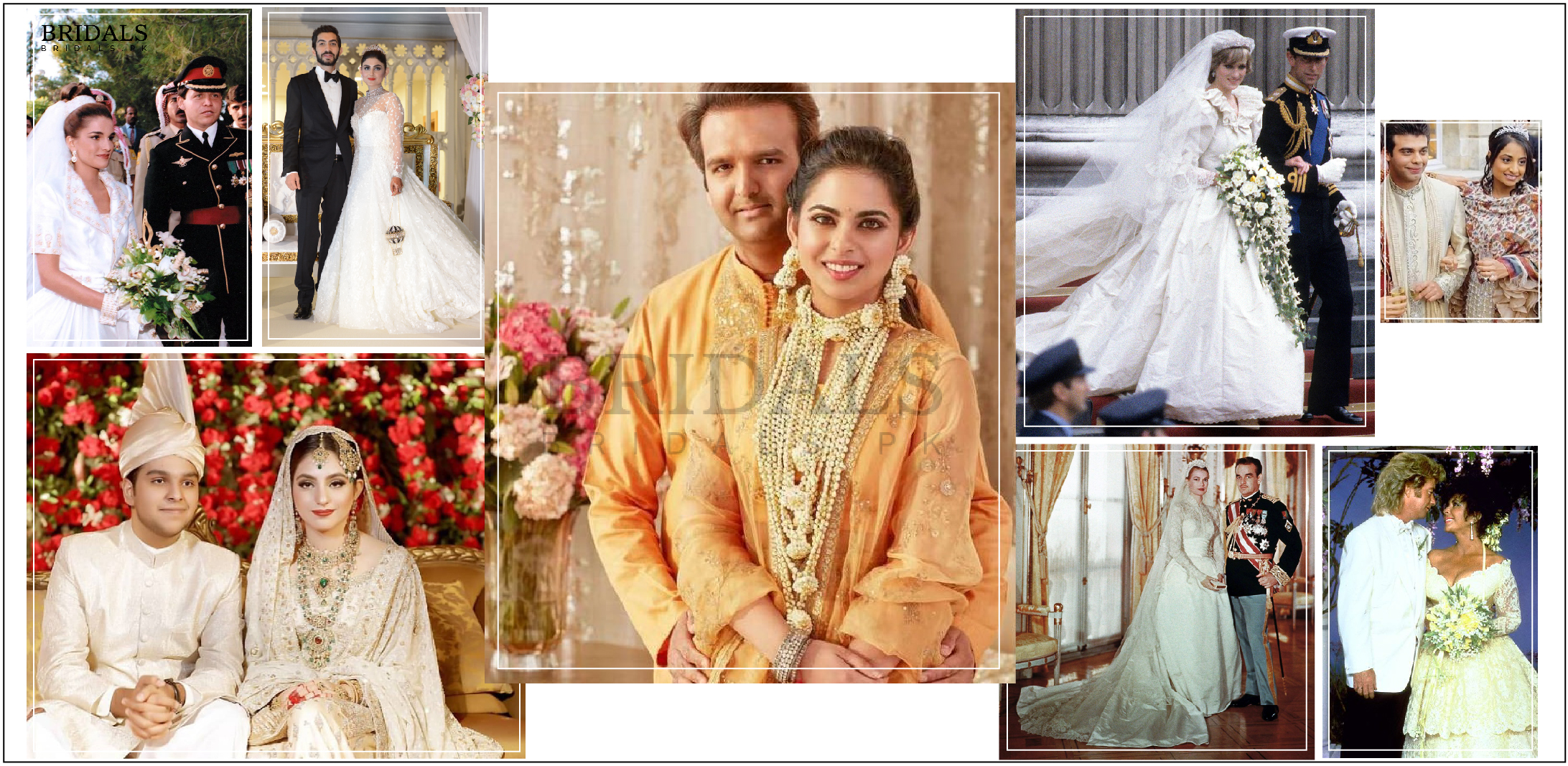 8 Of The Most "Big Fat" Celebrity Weddings That We Cant Forget!
Description
Talk about extravagance!!!
Admin
Bridals.PK
https://blog.bridals.pk/wp-content/themes/bridal/images/logo.png