The Traditionally Themed Cakes That Are Wooing the Wedding Guests
Mar 08, 2019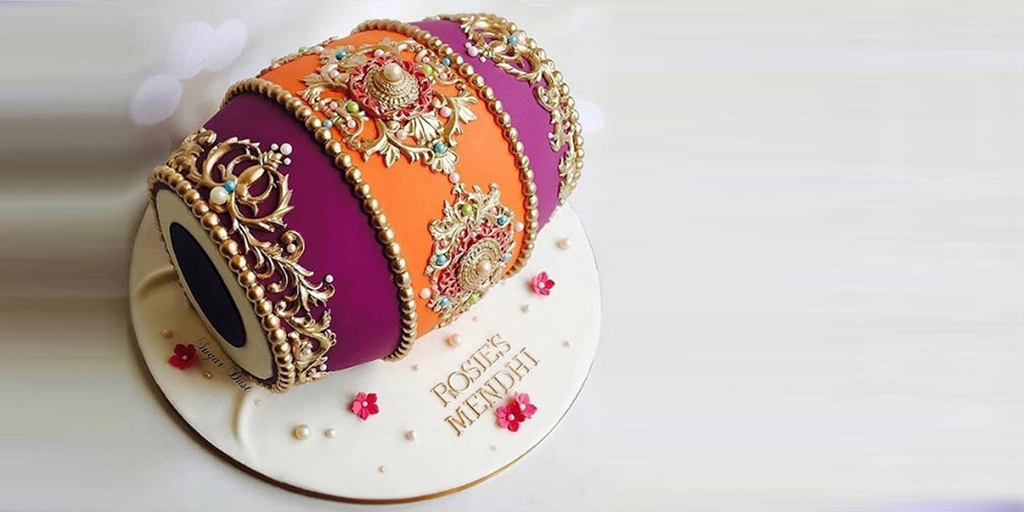 Wedding cakes are a trend that the Pakistani nation is really taking to the heart, and you will see beautiful cakes in all shapes and sizes at the desi weddings. Some of them are inspired by western wedding ceremonies, but some of us have personalized the trend and made it into something of our own. Traditionally themed cakes are having a moment, and we are all for them. There are many desi designs of cakes that are taking over Pakistani wedding, and they are beautiful enough to warrant the hype they are creating. Take a look at these desi beautiful desserts to have food that embodies the spirit of your event. You are very likely to fall in love.
The Dholki Cake
The dholki cakes have been the most popular cakes for a while now, they are perfect for Mehendi and Dholak events. The are available in all different shapes and colors to add the liveliness of the event into an edible treat. These circular cakes are eye-candy at any event they are brought to and these pictures will prove why!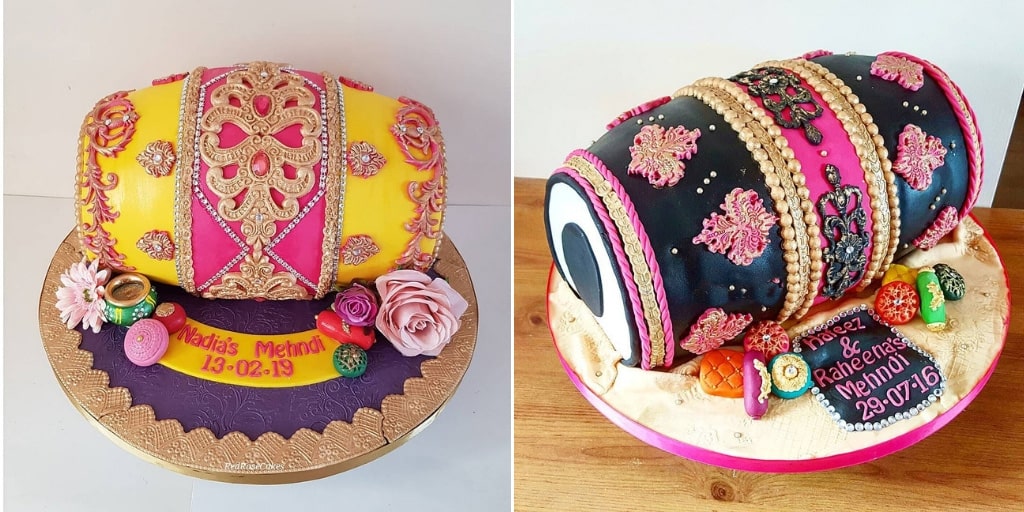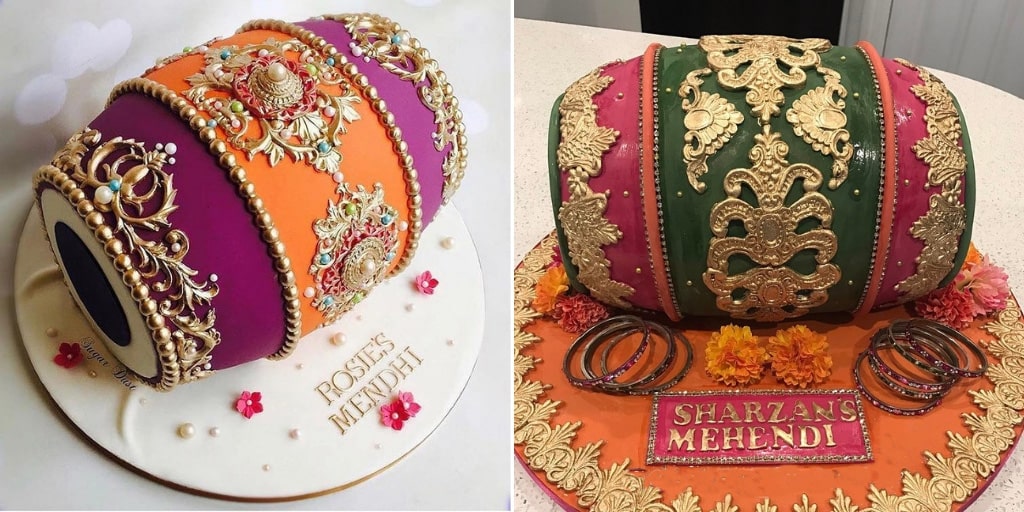 The Dupatta Cake
For your wedding cakes, a multitier cake with your bridal dupatta draped over it. You can get any colored dupatta with lace designs that match your bridal dress.  You can get these cakes to celebrate your wedding with a desi touch that isn't very common, yet and it will give you a competitive edge.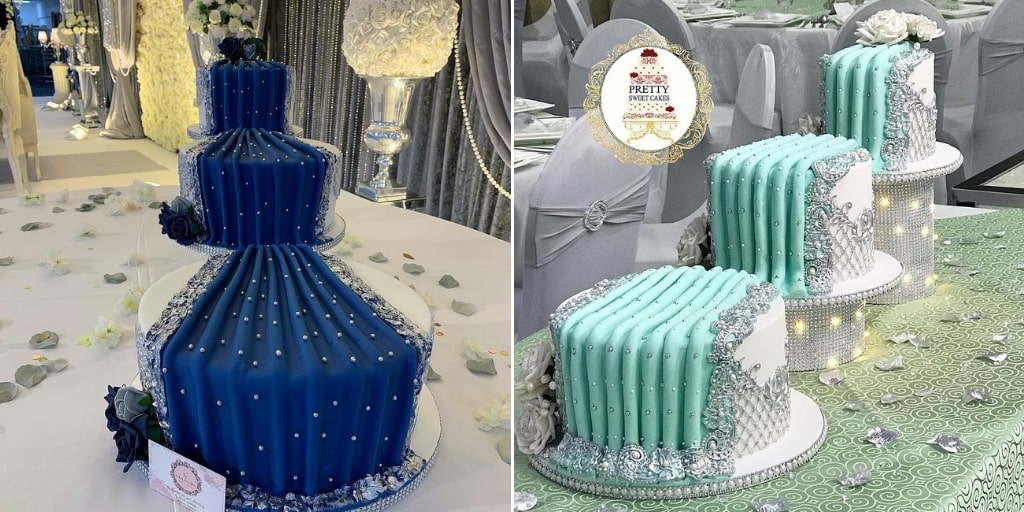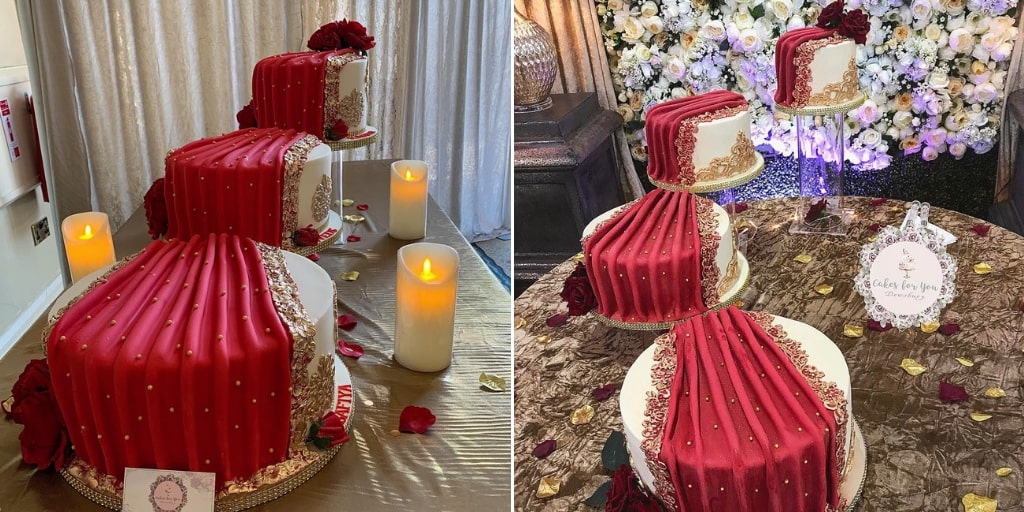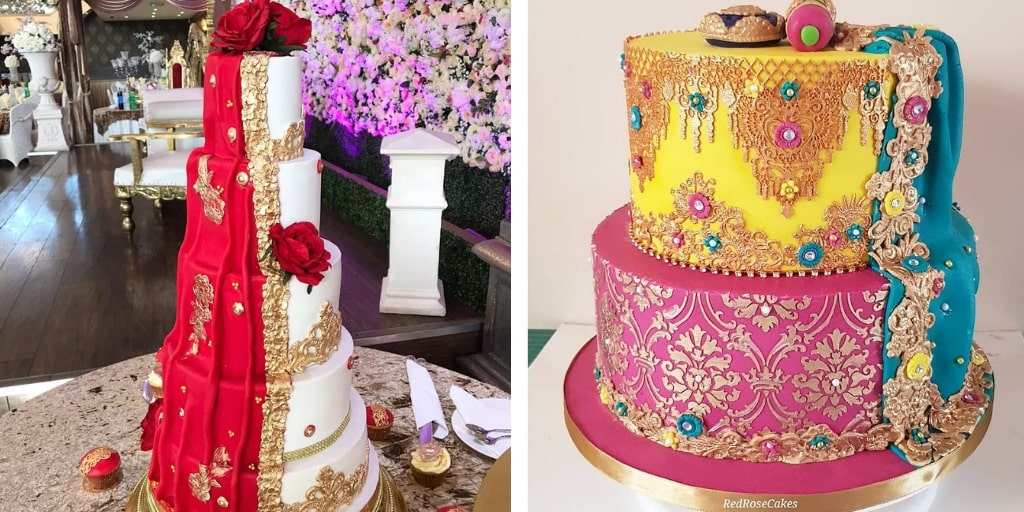 The Cushion Cake
The cushion cake though doesn't sound desi, but they are decorated with bangles and jewels to signify the desi weddings. You can get these cakes for engagement (a nod to the ring bearer cushion). You can also get them for your Mayun or Mehendi as they can be adorned with the desi wedding elements.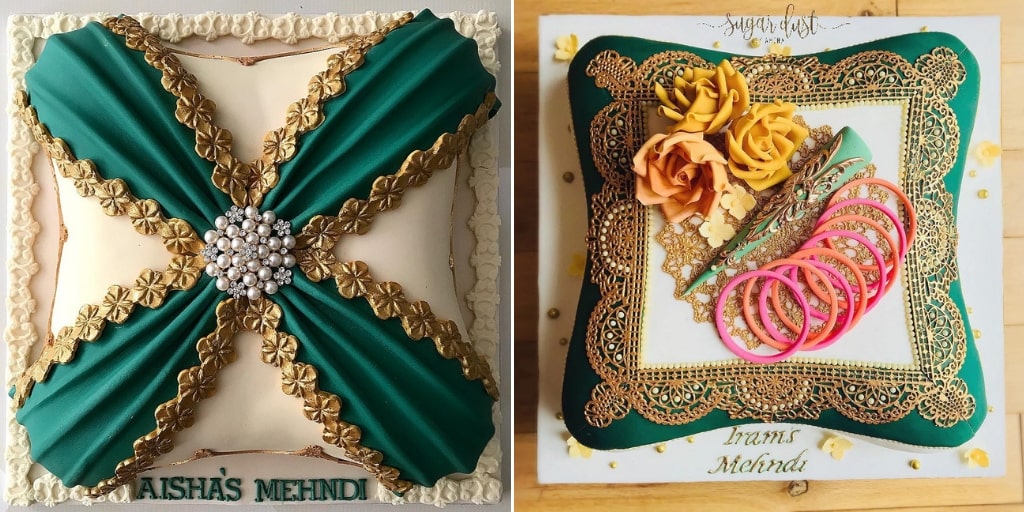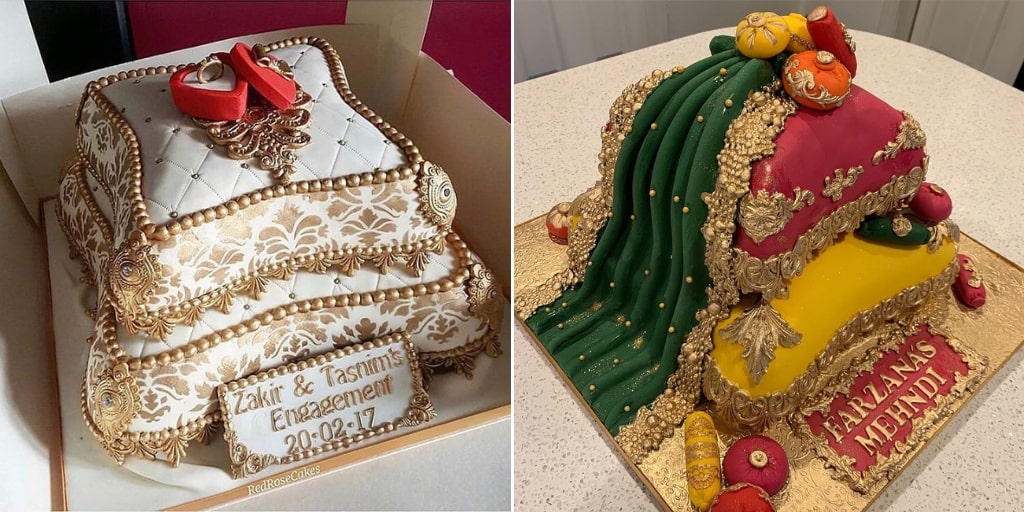 The Kurta Cakes
This is another famous cake type when your bakers create a cake to match the groom's kurta. It will be perfect for a boy's mayun. You can surprise the groom to be with these adorable cakes that are as delicious as they are sweet looking.  They are available for casual events as well, but you can have them custom made to make the cake more personal for a dear man that's about to step into a new phase of life.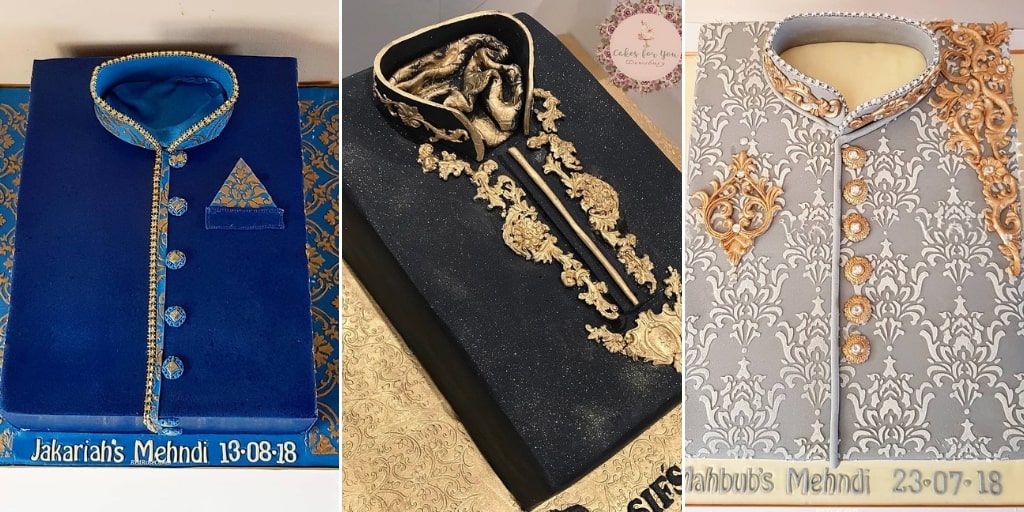 Which of these beautiful traditionally themed cakes did you find most appealing?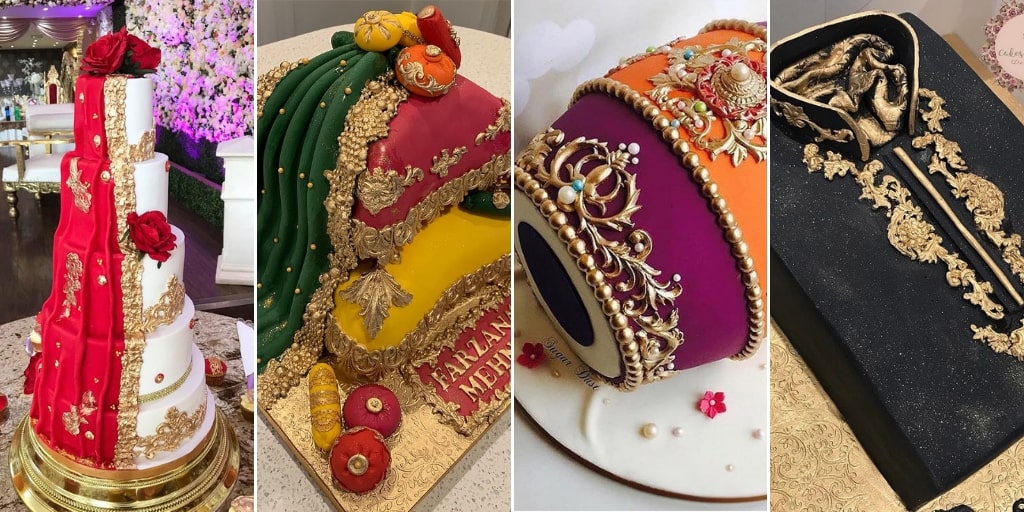 The Traditionally Themed Cakes That Are Wooing the Wedding Guests
Description
How about a dholki shaped cake for your big day, or a cake that's draped with bridal dupatta? Check these traditionally themed cakes to know more.
Admin
Bridals.PK
https://blog.bridals.pk/wp-content/themes/bridal/images/logo.png