7 Alternatives To Mithai For Mehendi And Mayun Ceremonies
Oct 17, 2019
Article By: Ayesha Matloob
Dear brides and grooms-to-be,
Picture yourself sitting beside your significant other on the day of your Mehendi. The traditional rituals associated with the occasion are taking place in full swing all around you. And when it's time for the actual Mehendi Rasam, they bring a carefully decorated thaal containing appalling amounts of henna, mustard oil and Mithai over to you. Then the next thing you know some auntie is stuffing your mouth with whole gulab jamuns, laddus and rasgullahs!
Now doesn't that sound dreadful? Doesn't the very thought of you having to eat that much Mithai in mere minutes let alone days fill you with terror? Well, folks we feel nothing but empathy for you! And in order to make your Mehendi and Mayun rituals considerably bearable, we have come up with a list of substitutes that you can shrewdly replace those Chashni dripping sweets with!
1. Cake Pops

2. Macarons 

3. Chocolates

4. Truffles

5. Chocolate Coated Strawberries 

6. Cookies 

7. Caramel Popcorn

Well, folks fear not for we have got your back! We understand that the struggle is absolutely real therefore we have come up with a list of alternates that will help you get through your Mehendi rasam unscathed! You're welcome in advance! *winks*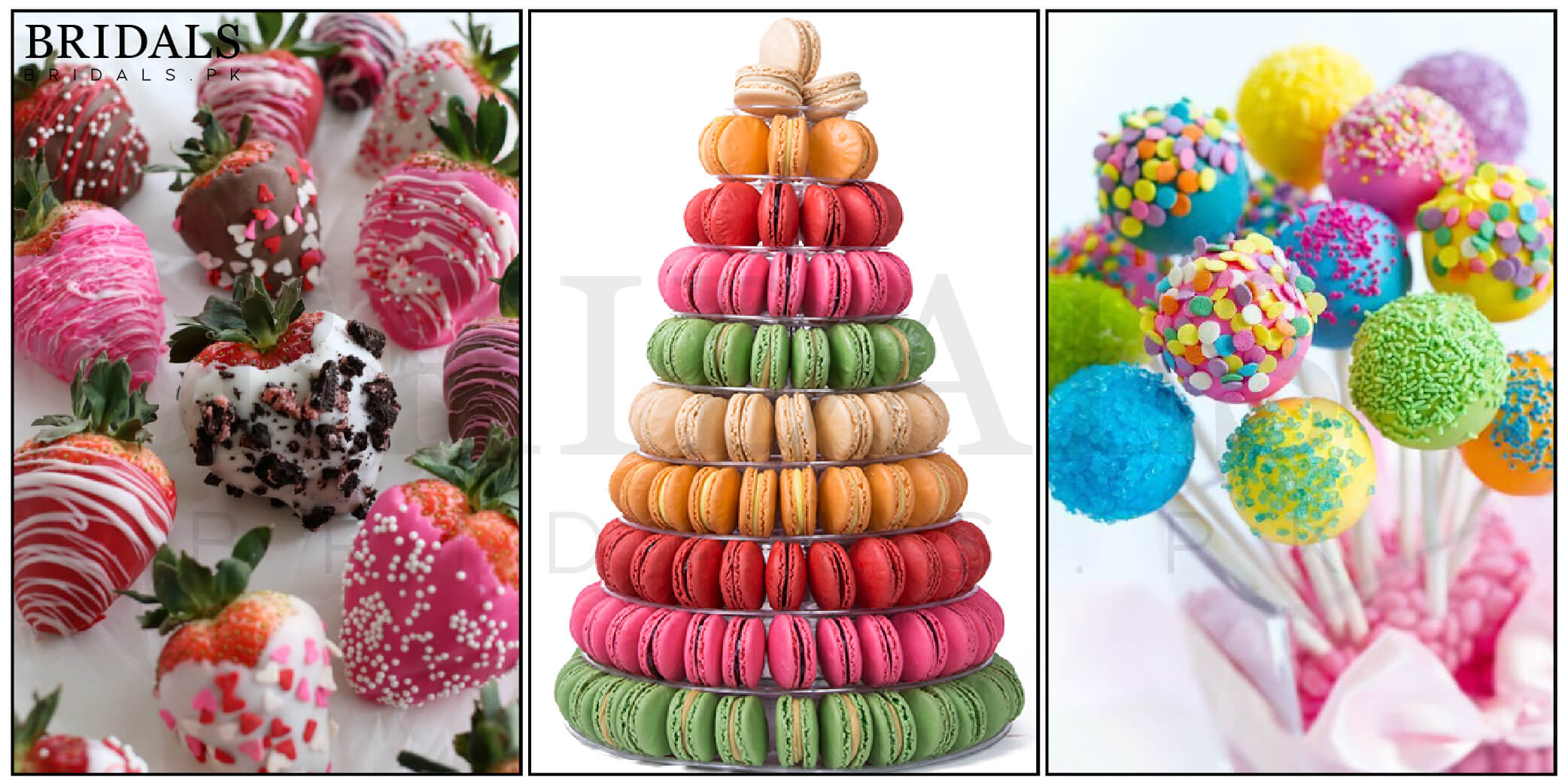 7 Alternatives To Mithai For Mehendi And Mayun Ceremonies
Description
: Not a Mithai buff? Try these substitutes…
Admin
Bridals.PK
https://blog.bridals.pk/wp-content/themes/bridal/images/logo.png