The Satlada Rule: Making A Statement
Jul 24, 2018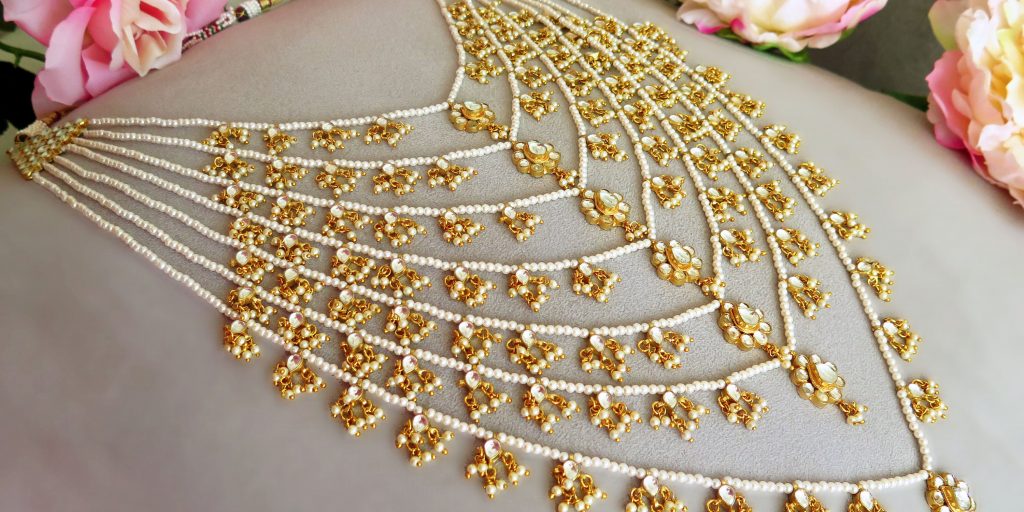 The seven-stranded necklace ruled the Mughal empire for centuries with its charm and elegance. The necklace originally used to have 465 pearls in its seven strands. Commonly, it is without a clasp but has silk thread strands attached at both ends to tie together. This arrangement makes the pearls secure and finely displayed, doing justice to all the pearls. The length decreases from the outer to inner strand, with an equal gap between the strands. The initial pearls used in Satlada originated from Basra, hence the name, basra pearls.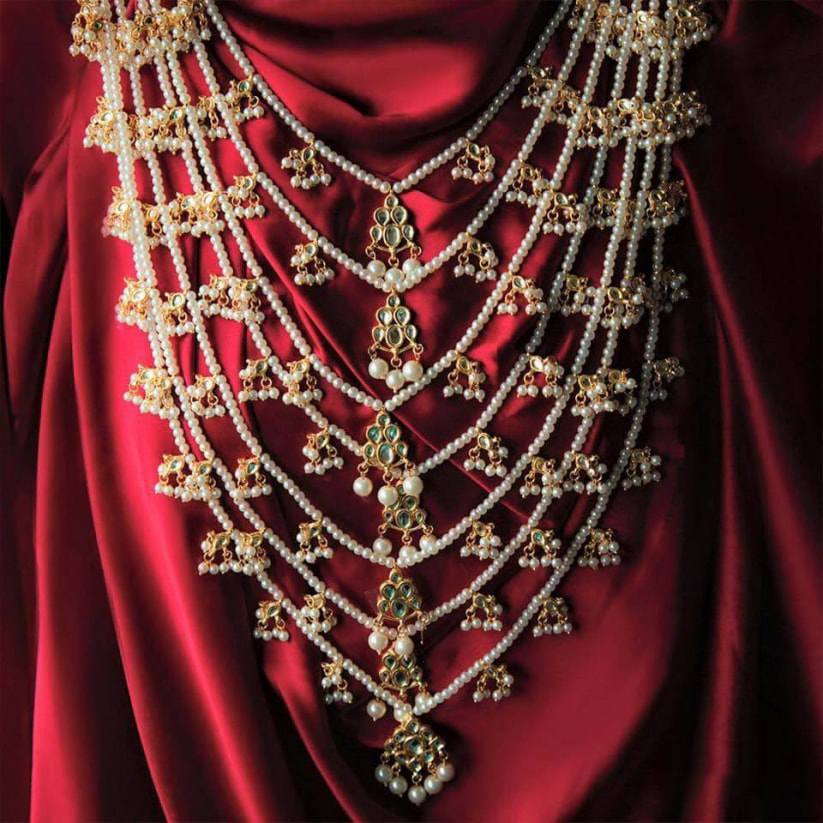 The brides in the present days are adding different colours and gemstones to their satlada necklace to make it pop with the pastel hues of their dress. Most of them pair it with a choker, creating a beautiful combination of pearls and gemstones.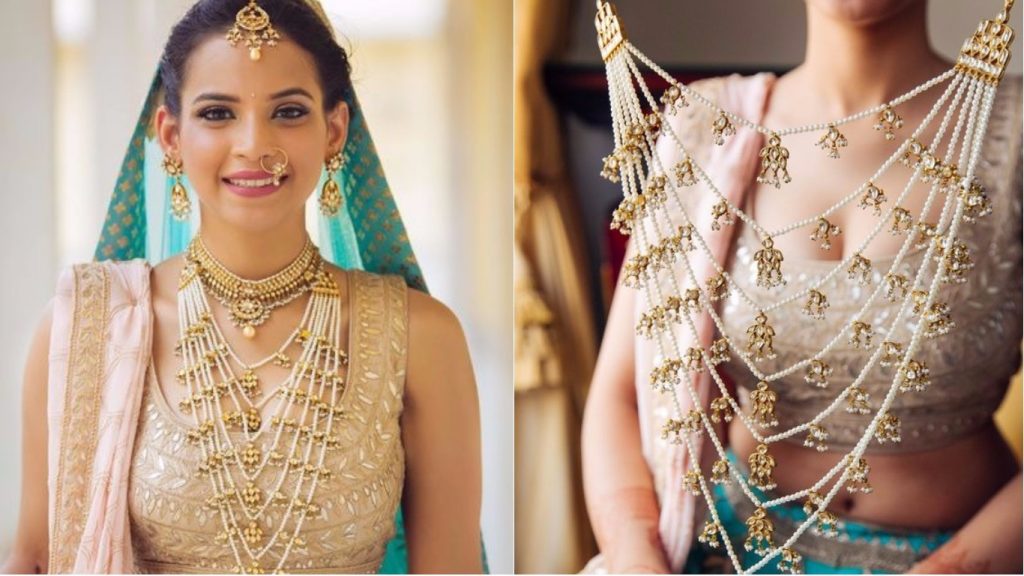 The most interesting thing of a satlada is that it can be worn by the groom as well. Back in the days, you wouldn't see a Mughal emperor without a satlada. It depicts royalty and elegance and increases the charm of being a groom. With a dashing sherwani, a pagri on top paired with a regal khussa, the satlada completes the look with its pearl strands.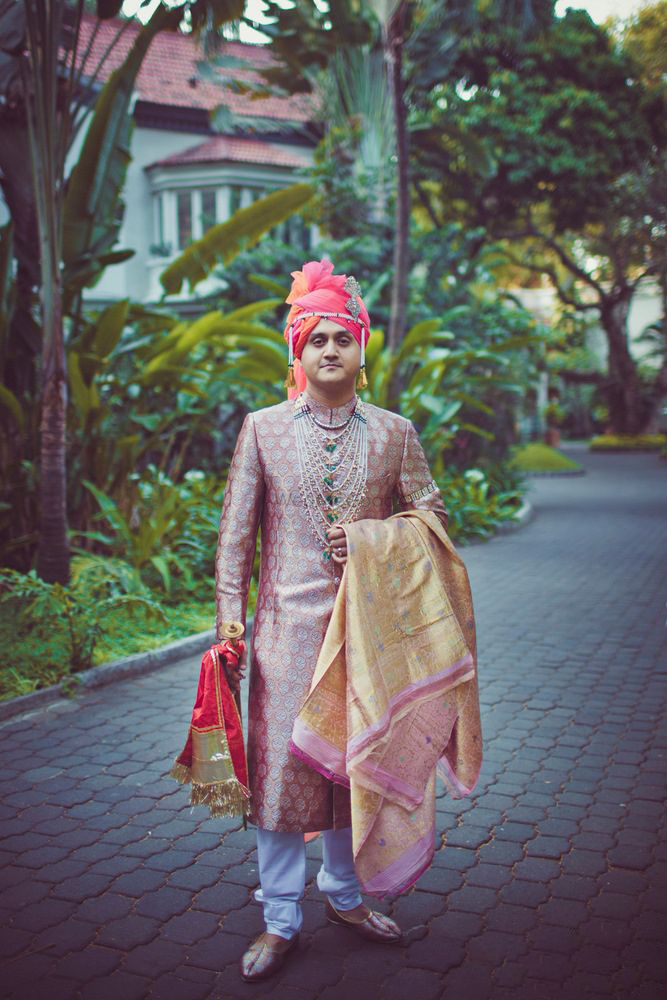 What innovations have you done with your satlada? Share with us in the comments below!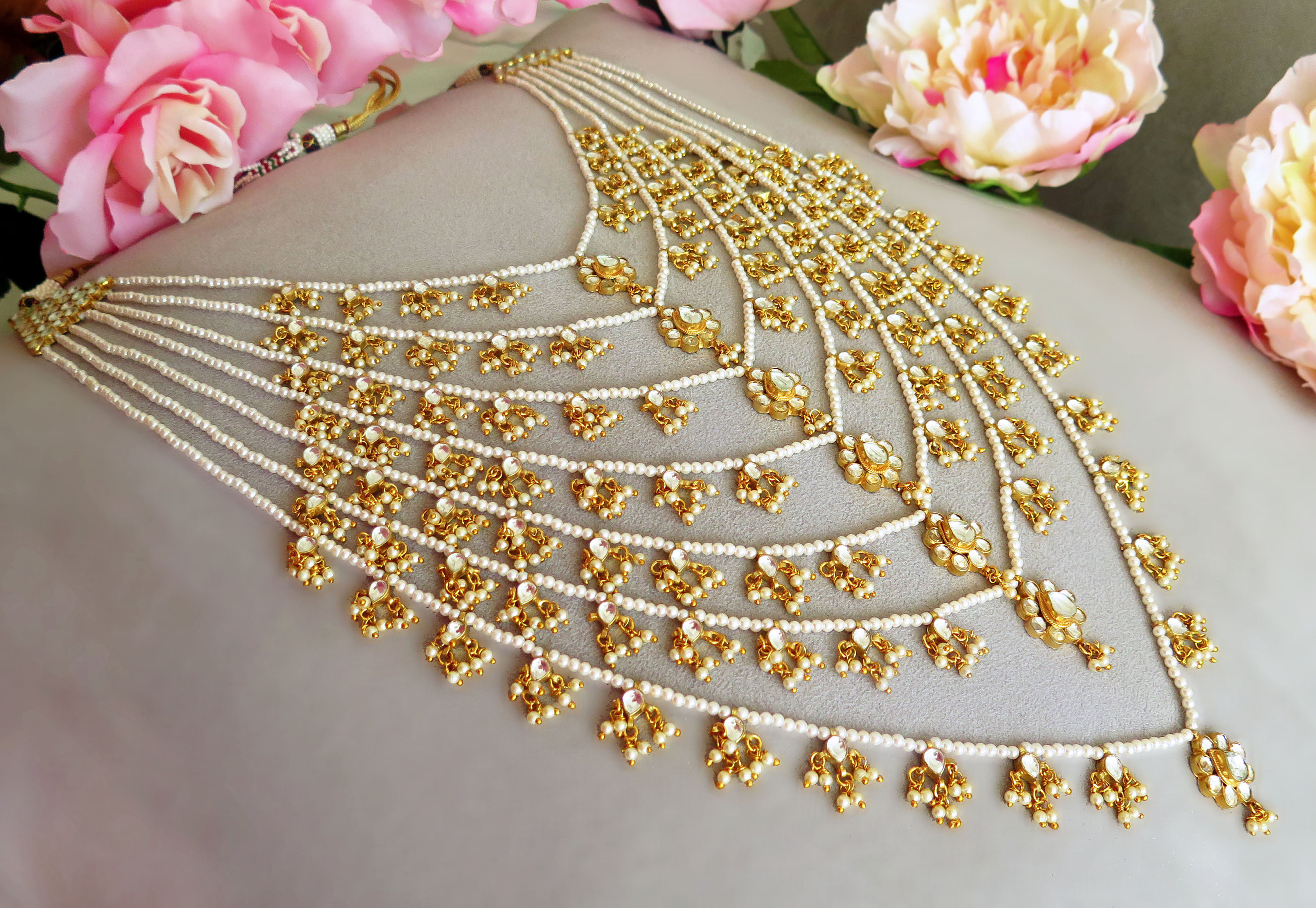 The Satlada Rule: Making A Statement
Description
The Satlada Rule: Making A Statement, The Mughal era Satlada continues to fascinate the brides and grooms equally.
Admin
Bridals.PK
https://blog.bridals.pk/wp-content/themes/bridal/images/logo.png