The name Maya Ali needs no introduction. She's appeared in several TV shows such as Dyar-e-Dil and movies such as Teefa in trouble. It is no surprise that Jaipur and Co.'s and Faiza Saqlain's new joint collection features the radiant Maya Ali. Jaipur and Co. are based in the US while their production lines are located in India. They have revived the concept of flawless Kundan jewelry in Pakistan and design intricate Kundan jewels inspired by traditional Rajasthani Kundan adornments. Their jewels are uniquely traditional and trendy at the same time. Due to their semi-precious nature they're exclusively designed to be affordable if not entirely minimalistic. The process used to make these fine jewels involves medieval jewelry-making steps that jewelers of the Subcontinent used to mold jewelry.
Kundan jewelry remains to this day, a personal favorite of Pakistani brides and it is one jewelry trend that never gets old. Kundan jewelry never get out of fashion! You can buy it today and wear it years later and it will still be considered trendy. Jaipur and Co.'s latest bridal jewels paired with Faiza Saqlain's signature lehengas are very becoming of Maya Ali and are absolute must-haves. In this collection, Faiza Saqlain's gorgeous bridals are paired with Jaipur and Co. signature kundan jewels that you can wear at your wedding in 2019 and flaunt them with confidence because there's nothing more befitting a bride than these amazing pieces of jewels and these elegant apparels. Below are some pictures of the amazing Maya Ali in hot Jaipur & Co. Jewels. They are indeed a sight for sore eyes:
These jewels are truly mesmerizing and it would be safe to say that they are the perfect bridal jewels for traditional brides!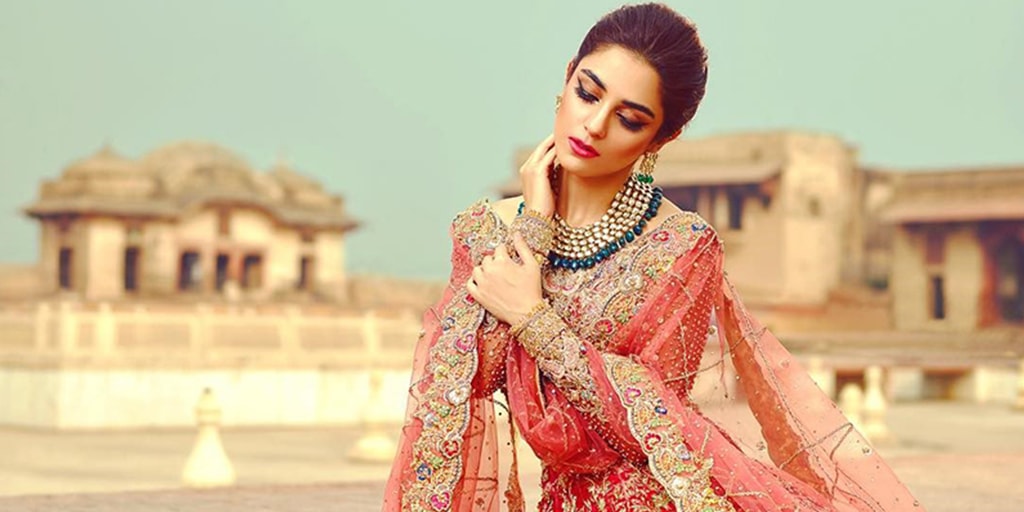 The Gorgeous Maya Ali In Jaipur & Co. Jewels.
Description
The Gorgeous Maya Ali featuring Bridals Jewelry designs by Jaipur & Co. on your big day. These jewels are truly mesmerizing and the perfect bridal jewels.
Admin
Bridals.PK
https://blog.bridals.pk/wp-content/themes/bridal/images/logo.png