"Something Red" Designer Wedding Jewelry For Your Barat
Feb 18, 2019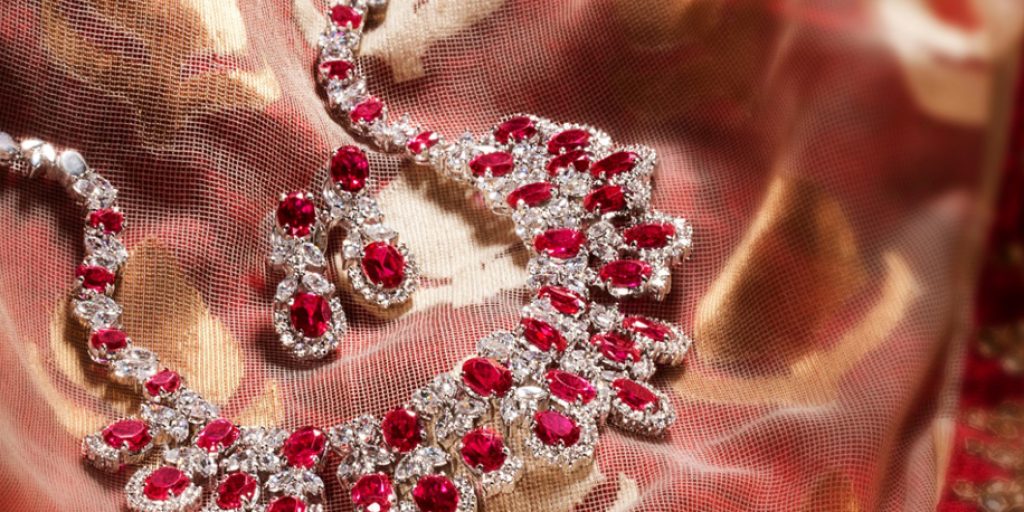 About more than 50% of Pakistani brides choose to wear the traditional red on her Barat. Red is the color of rebirth and festivity which is what makes it perfect color to wear on your wedding. No matter what color dress you've picked out for you Barat, you're going to add a dash of red to your attire. Some brides incorporate the color red in their wedding apparels by pairing red jewelry with their outfits on their Barats. Almost all leading wedding designers pay an ode to the rouge family in their own way. Here are a few "something red" designer jewelry pieces for you:
1.  The Ruby Red Cluster Choker by Ali Javeri jewelers
This red choker by Ali Javeri is absolutely gorgeous. Encrusted with dazzling red rubies, and adorned with traditional kundan. You can pair it with a creamy white or fawn dress or your traditional red wedding apparel and it will look marvelous. You can also wear it with a green wedding dress in contrast and it will still look regal. This choker is delicate and doesn't make it seem like you've gone overboard with your bridal accessories. This ruby red choker will work extremely well with slightly gold wedding dresses too. Behold the gorgeous choker: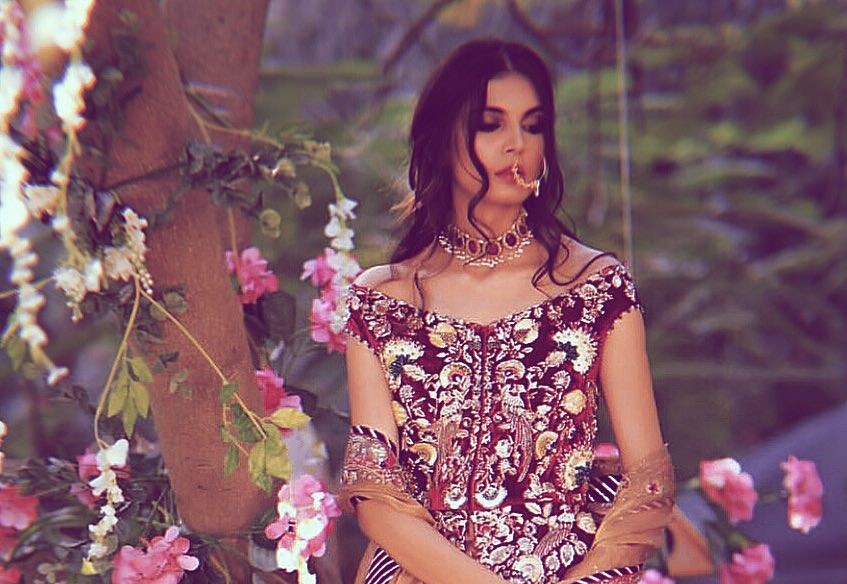 2.  Samreen Vance Jewelry
Samreen Vance offers a posh collection of gold plated and silver jewelry carefully encrusted with dazzling semi-precious stones. Her jewelry is sold all over the world and their roots are based in New Jersey, USA. They strive to satisfy their costumers fully and to offer the best to them no matter what. Her bridal collections are especially popular among brides and even celebrities like Mehwish Hayat, Aiman and Minal Khan wear her elegant jewels. Here is a "something red" piece from her collection that you can wear on your wedding: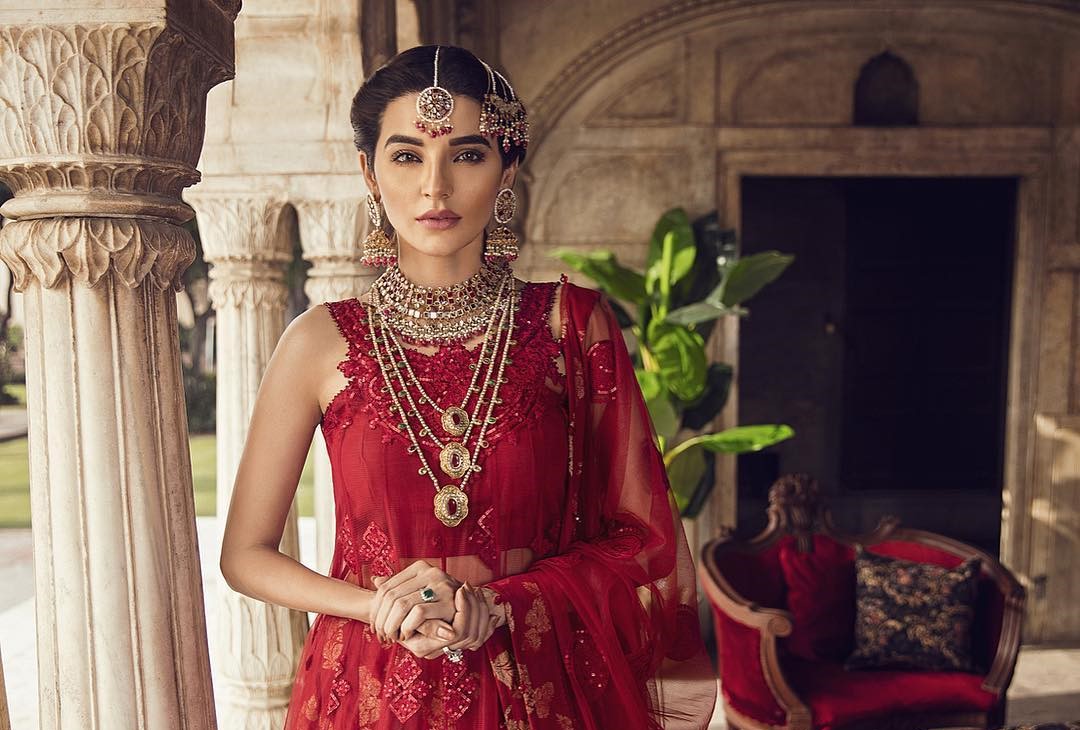 3.  Jewels By Sabyasachi
Sabyasachi is India's top bridal couture designer and he has dressed almost all the leading Indian celebrities who tied the knot last year. His state of the art jewelry collection for both men and women is revered internationally. He aspires to reintroduce our magnificent heritage and traditions in our bridal outfits and jewelry which is why you'll find a stroke of history in all his designs. If you're In search of radiant red jewels for your wedding then here's something perfect from Sabyasachi's designer collection. It will make you look nothing short of a Maharani.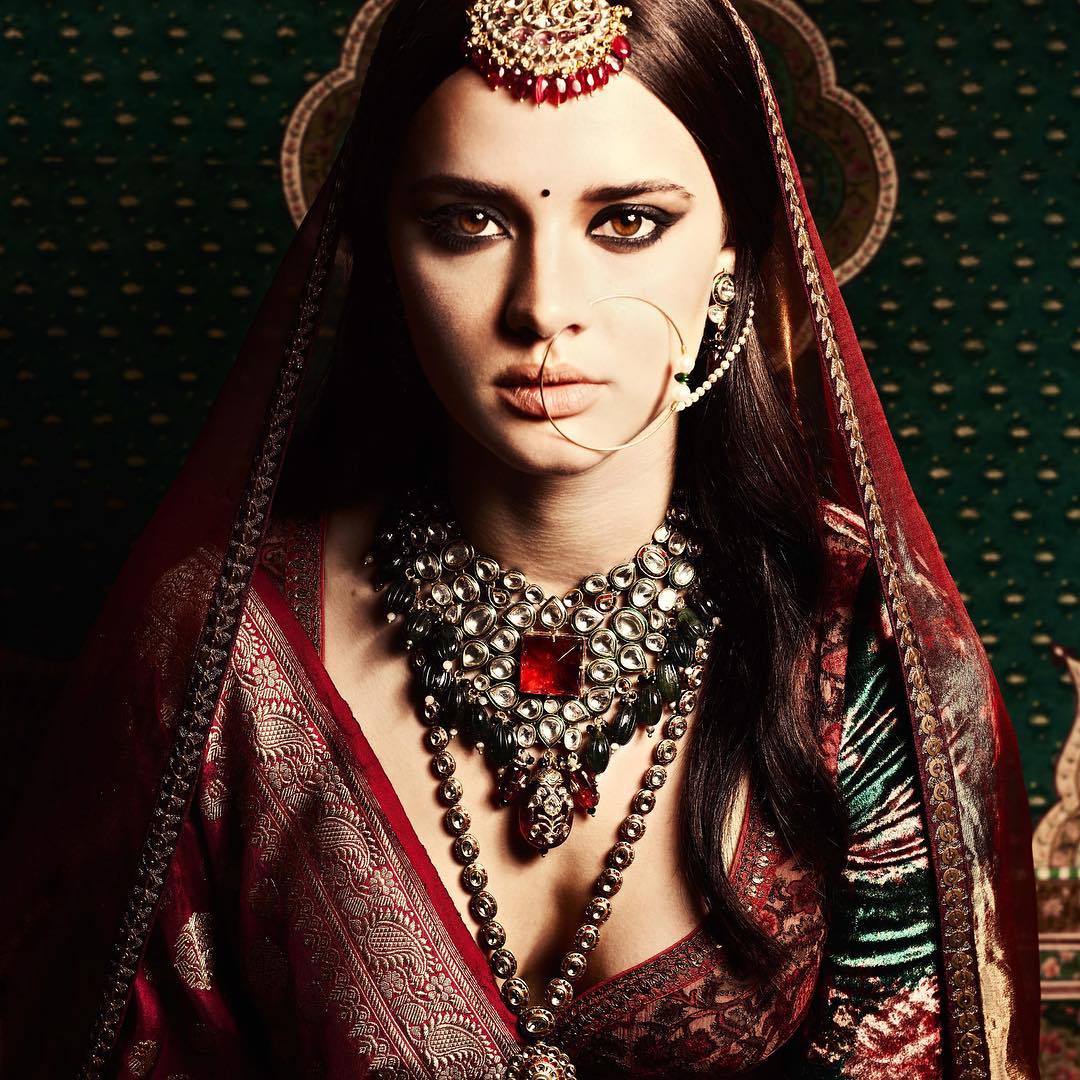 4.  Hanif Jewelers
The name Hanif jewelers needs little introduction. They are Pakistan's finest gold dealers and jewelry designers and have built quite a repute in the industry by now. This brand endeavors to make its products affordable to the middle as well as upper class and offers regular discounts and sales to its customers from time to time. They're bridal jewelry is worn by hundreds of Pakistani brides every year and flashy reds are considered mandatory in every bridal collection. Here is a stunning red choker and haar set from their collection replete with earrings and all: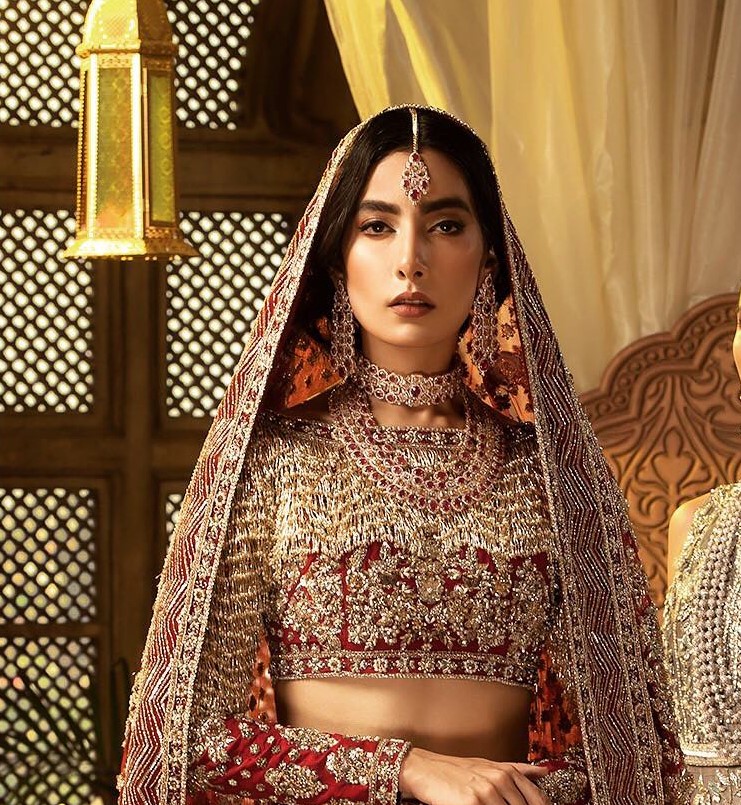 5.  Paradise Choker By Remaluxe
Though the brand Remaluxe is always associated with office wear professional accessories, but it is easy to say their bridal collection is rather beatiful too. For instance the beautiful pearl and ruby choker displayed below is absolutely delightful. It is exclusively handcrafted with Kundan, pearls and striking ruby themed gemstones. This marvelous Paradise Choker is part of their infamous Arielle bridal jewelry collection and will complement you and accentuate your neck in way possible. Feast your eyes on the elegant Paradise Choker:
We hope that you liked these "something red" designer wedding jewelry designs picked out by us for that princess-y barat look. Your jewels will steal the show once you start walking down the aisle!
"Something Red" Designer Wedding Jewelry For Your Barat
Description
About more than 50% of Pakistani brides choose to wear the traditional red on her Barat. "Something Red" Designer Wedding Jewelry For Your Barat.
Admin
Bridals.PK
https://blog.bridals.pk/wp-content/themes/bridal/images/logo.png