Samreen Vance Jewelry For A Princess Worthy Trousseau
Feb 16, 2019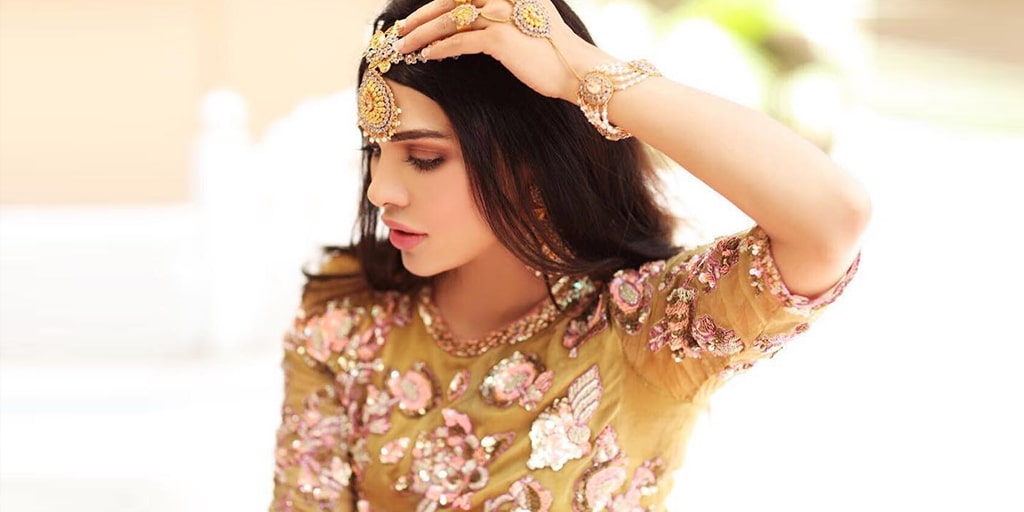 Samreen Vance House of jewels strives to epitomize excellence ergo their statement jewel pieces are cherished by Pakistani brides all over the world. We believe that not only should her bridal jewels be worn by brides at their wedding but they should also be part of your trousseau. Her signature bridal jewelry designs are made specially to satisfy brides and to offer nothing less than the best to them. Her posh collection of gold plated and sterling silver jewelry adorned with dazzling semi-precious stones will make your trousseau special and you will be praised for your choice of jewels by every one of your acquaintances! Here are all the items from her collection that should be part of your bridal trousseau:
1.  Classy Jhumkas
It is an established fact that no bride's trousseau can be complete without a classy pair of traditional jhumkas. Jhumkas are truly magical pieces of jewelry and work perfectly well with formal and semi-formal traditional outfits that you'll be wearing at post-wedding daawats, brunches, Eid dinners, weddings as well as soirees. Jhumkas are very important pieces of jewels and what better designer to buy jhumkas from than Samreen Vance herself. Samreen Vance house of jewels offers a wide variety of gorgeous jhumkas and some of them are displayed below.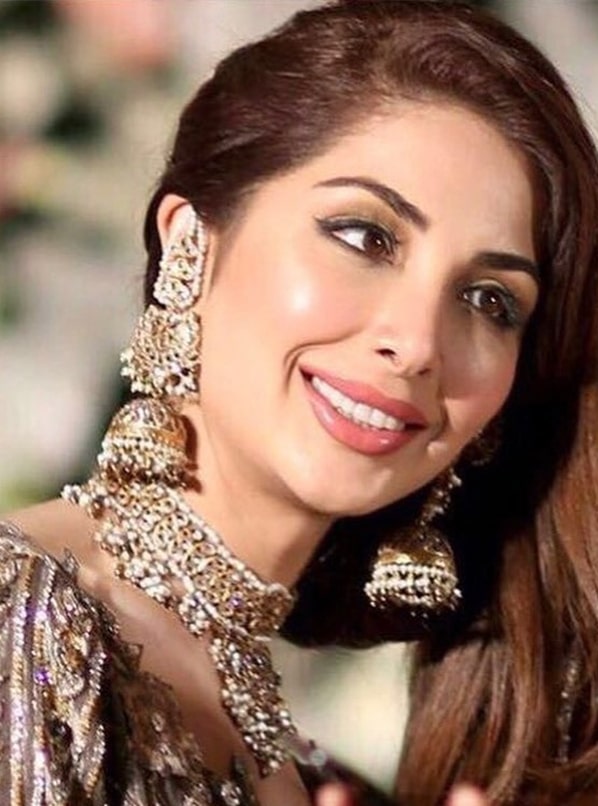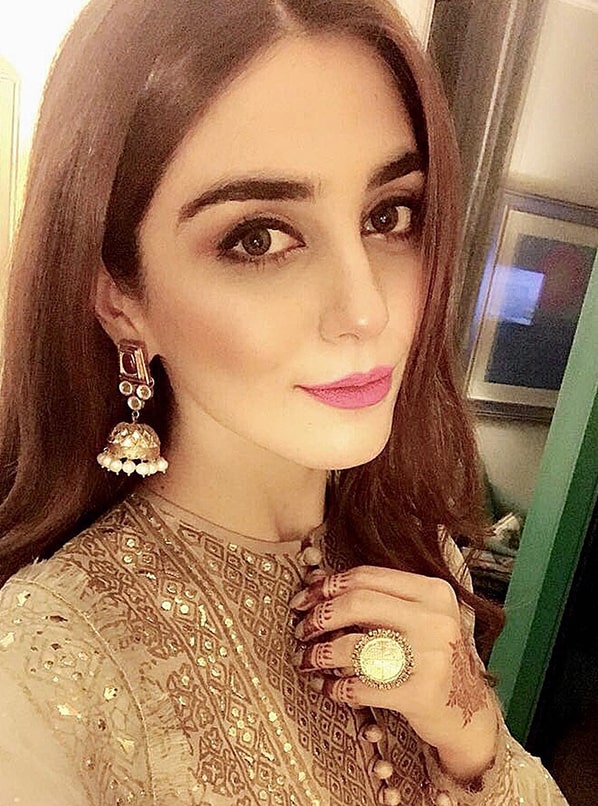 2.  Traditional Rings
Once you're married, you'll be dressing up to go out a lot. All of a sudden your life will shift from that of a girl who stays in bed all day with her favorite pajamas on to that of someone who should be ready to put on her best clothes and jewels and look presentable. There is no better way to make a lasting impression on your in-laws other than by wearing state-of-the-art rings by Samreen Vance.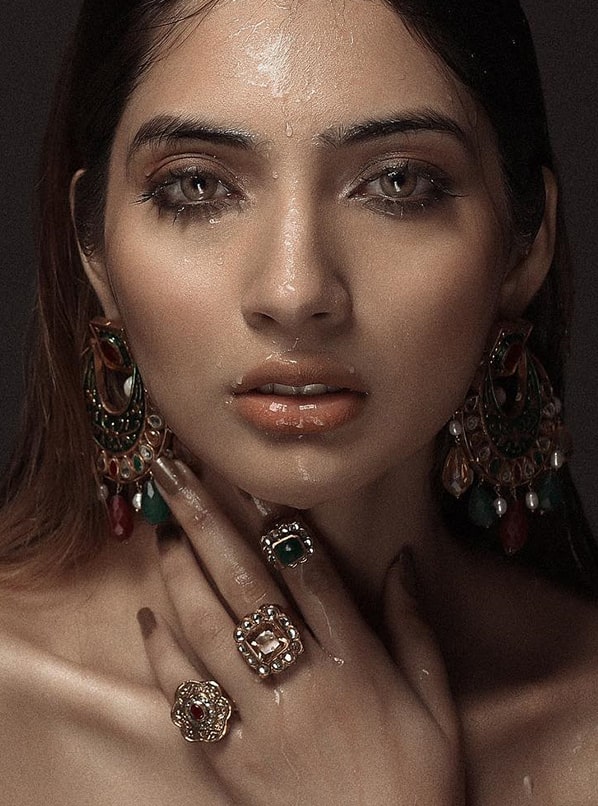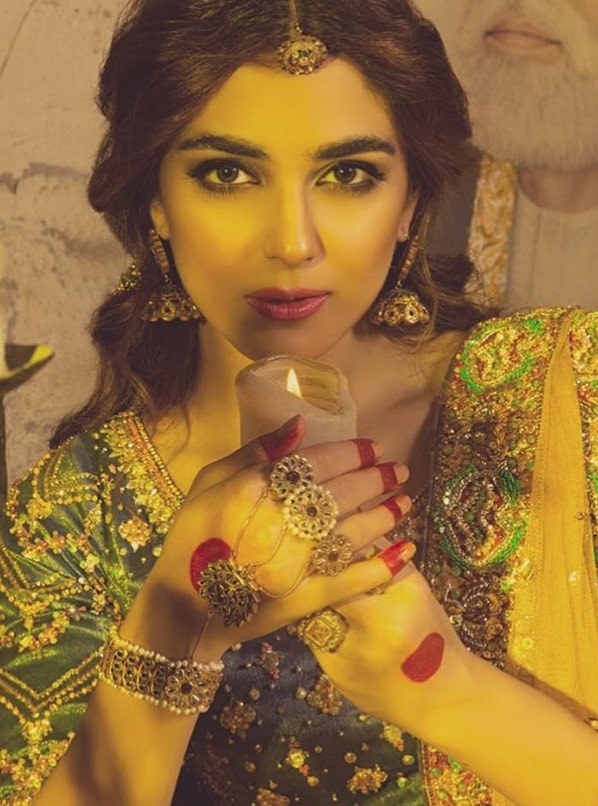 3.  Polki Ornaments
You have to be cautious with polki because if you wear too many pieces at the same time, it can get a little overdone. If you're planning to wear a heavily embellished outfit, then you should only stick to polki earrings instead of a whole polki set. If you're planning to wear a plain dress, then polki earrings together with a polki necklace will make your look. Samreen Vance's elegant polki jewelry is worthy of royalty and makes for the perfect trousseau adornments.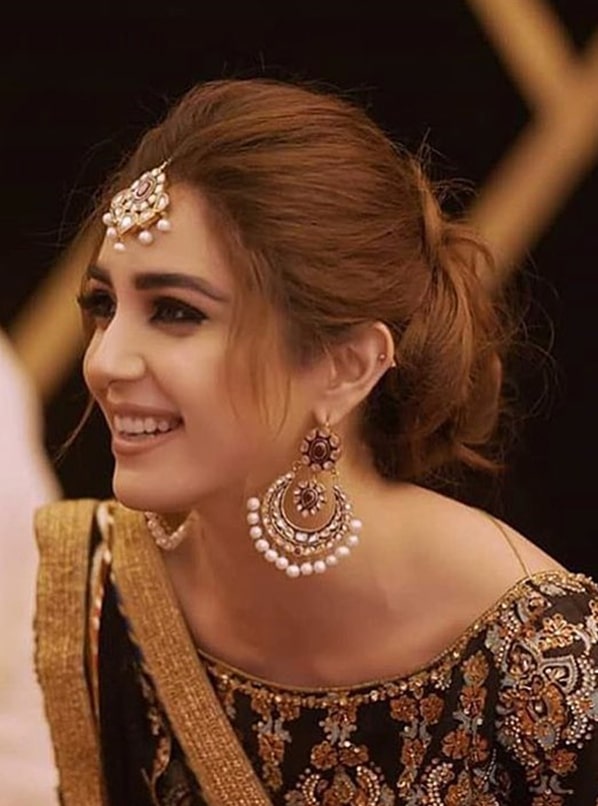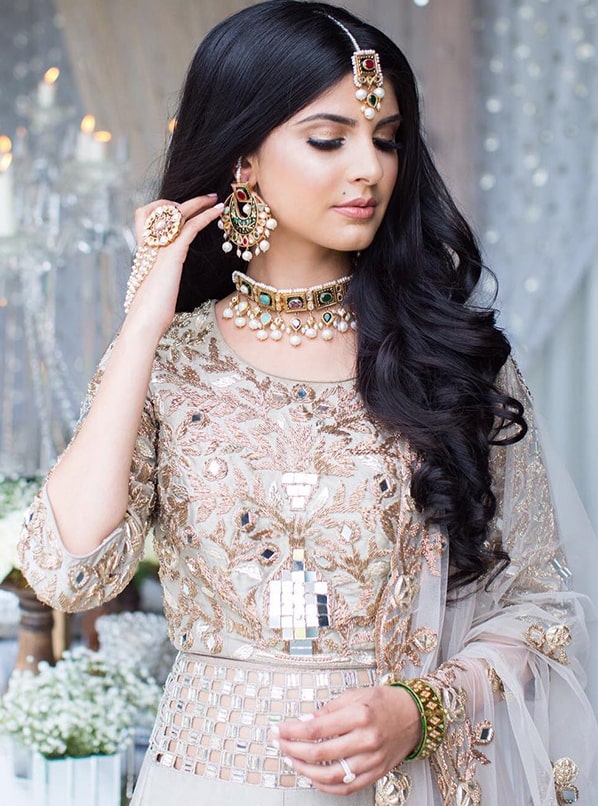 4.  Kundan Anklets
Kundan anklets will be the perfect addition to your bridal finery. They're delicate without lacking intricacy. They'll make your ankles look fair and sexy. Anklets add feminine appeal to your stature and will be perfect jewels for you to wear on special occasions. Samreen Vance's kundan/pearl and gold plated payals are the perfect pieces of jewels for you. These special anklets shown below were custom made for Maya Ali alone, but you can have these made for you in any semi-precious stone of your choice in order to personalize it.
5.  Pearl Bangles and Calligraphy Jewelry
Pearls are always appropriate and you can almost pair them with anything. Similarly, these pearl bangles by Sameen Vance are the perfect pieces of jewelry for your bridal trousseau and they will make quite a first impression on your in-laws. Calligraphy jewelry was one of the most prominent jewelry trends of last year and they make for the perfect jewels to be worn at all kinds of formal and semi-formal occasions. You can include signature calligraphy rings, pendants and earrings by Samreen Vance to your finery to make it fit for royalty.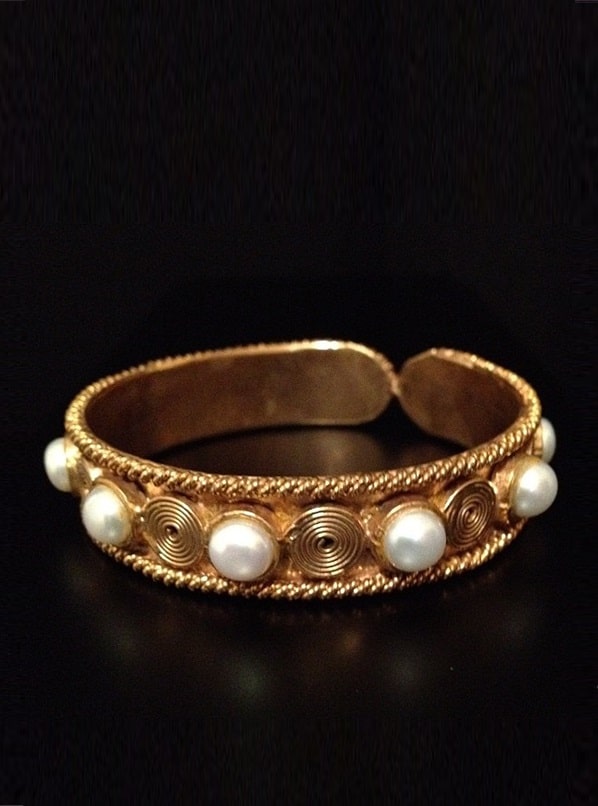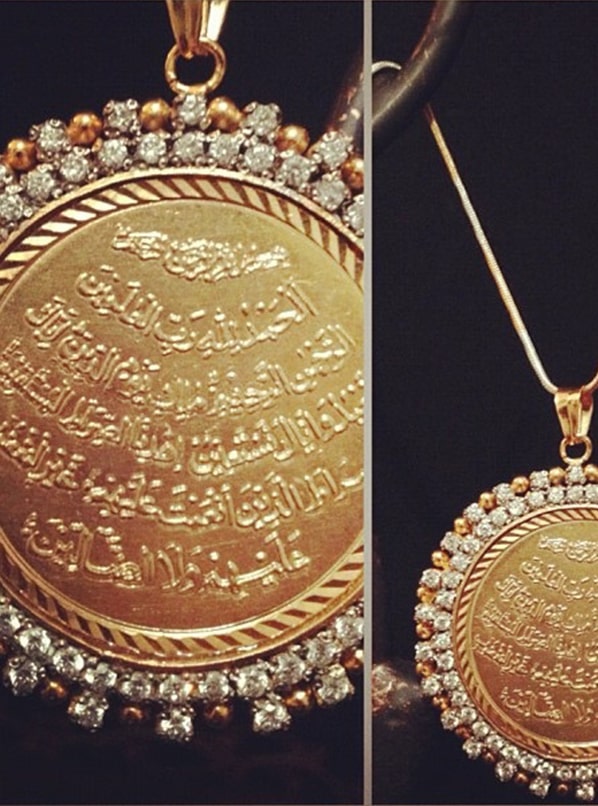 These are some jewelry designs by Samreen Vance that you should definitely include in your bridal trousseau.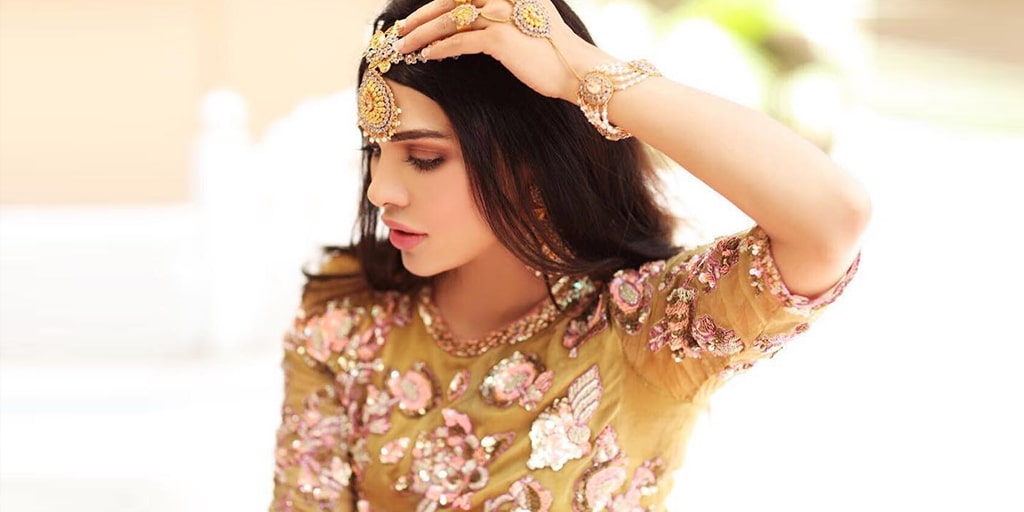 Samreen Vance Jewelry For A Princess Worth Trousseau
Description
Samreen Vance Jewelry for a Princess worth Trousseau. Her signature bridal jewelry designs are made specially to satisfy brides.
Admin
Bridals.PK
https://blog.bridals.pk/wp-content/themes/bridal/images/logo.png