All The Bridal Jewelry Trends Of The Past Year
Feb 15, 2019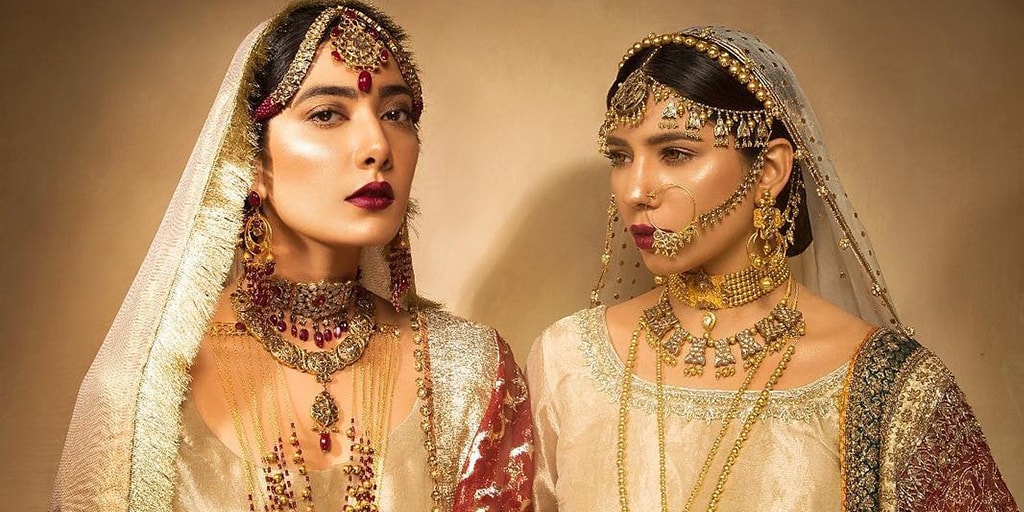 2018 had been the year of the return of traditional jewelry. Mathapattis and satlara necklaces were worn by brides all year round and it is easy to say that us Pakistani's are fully embracing our heritage. Brides had also been wearing traditional jhumkas and floral jewelry quite a lot this past year. We have seen everything from haars and malas to anklets and fanned jhoomars. There was so much happening in the world of bridal jewelry and if you've missed out on some of these trends then here's a full recap of all the jewelry trends of 2018:
Mathapattis
Mathapattis took the world of bridal jewelry by storm last year and almost every bride of 2018 was seen sporting this particular piece of jewelry on at least one of her wedding ceremonies. Be it Kundan, meenakari or simply metal mathapattis, they became the jewelry trend of the year. These traditional pieces of jewelry have always been worn by Indian brides for that princess-y effect on their wedding. Furthermore, brides from Kashmir and Baluchistan are also known to adorn this bridal head gear. We admit that we are indeed glad that this jewelry trend has made a return in 2018 and still going vogue.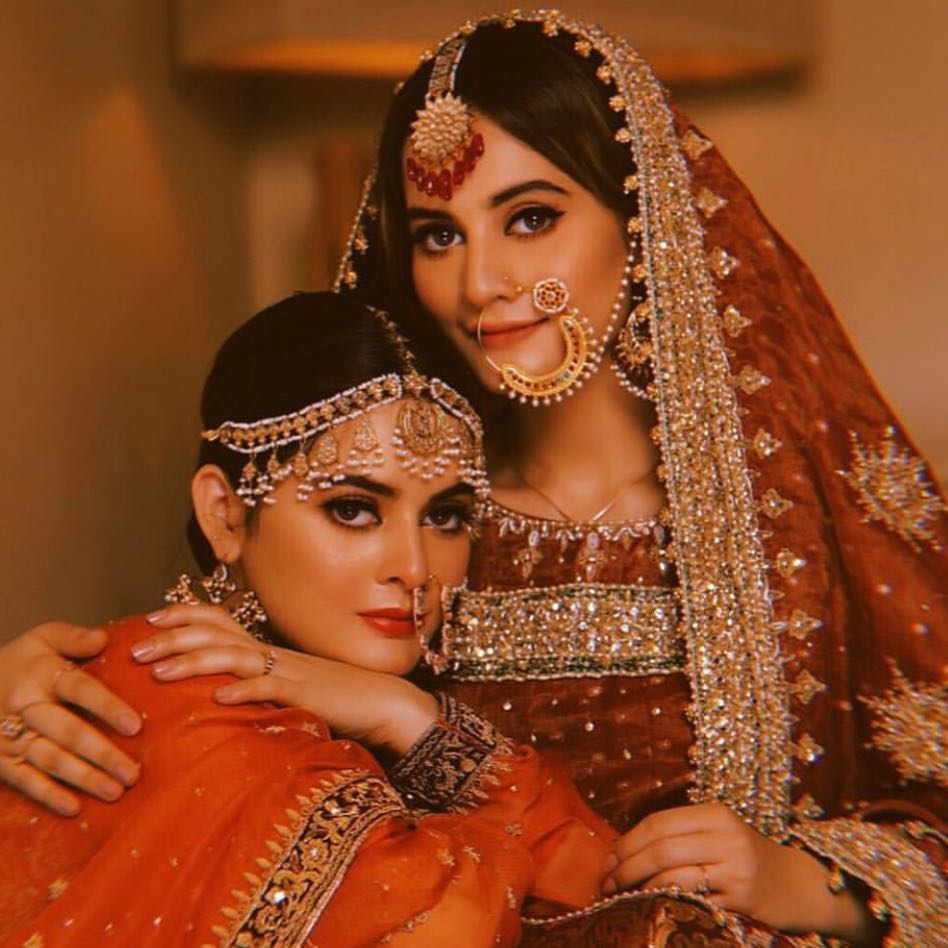 Satlara Necklaces
Satlara necklaces became a thing of the past in the previous years and only rose farther up the ladder of trending bridal jewelry last year. Brides who weren't keen on heavy jewelry wore their own rendition of the satlara necklace and introduced 5 and 3 stringed to it too. Fashion trends do re-emerge after a certain amount of time and this is exactly what happened last year. These necklaces were initially worn by Maharanis, Maharajas, noblemen and basically royalty. To this day brides wear this regal accessory for that perfect royal look.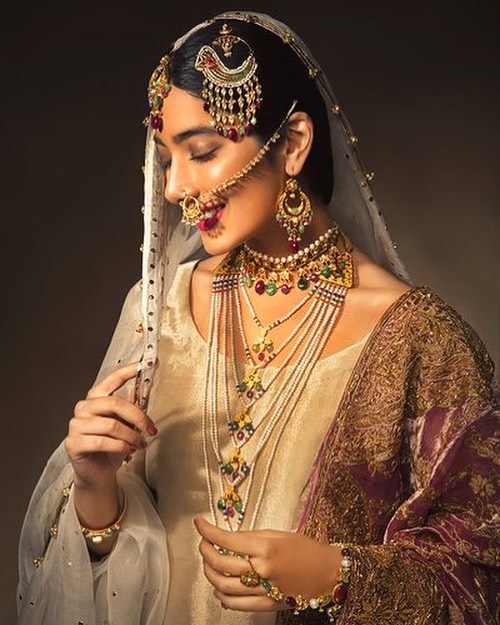 Floral Jewelry
We adopted this pristine Mehendi look from European brides and fashioned our own version of floral bridal jewelry. We aren't just talking about ordinary corsages and gajras! We mean floral earrings, rings, necklaces and even braids. Floral jewelry brings out femininity and adds an air of simplicity and candor to your bridal look. Moreover, it is minimalistic and doesn't cost a lot. Brides can even wear DIY floral jewelry on their Mehendi to personalize their apparel. Celebrity brides such as Aiman Khan and Ayesha Khan were also adorned in floral jewelry on their Mehendis.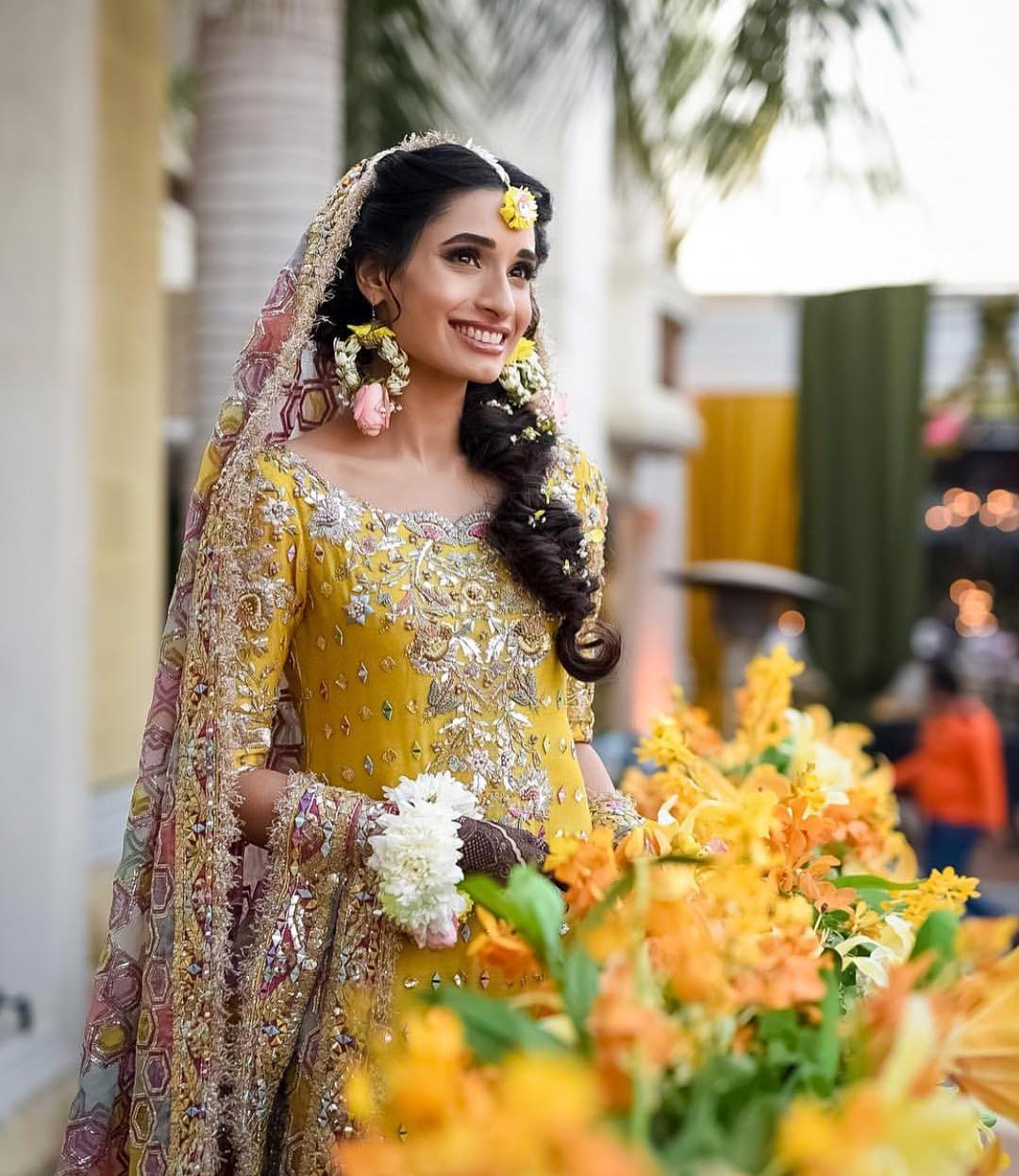 Meenakari Necklaces
Meenakari has seen a comeback in the previous year too. Meenakari is the subtle art of coloring and encrusting the surface of metals by using vibrant colors. This style of jewelry making originated from Persia and then went on to be used in the making of Kundan jewelry in Rajasthan India. Meenakari jewelry was worn extensively by brides of 2018. It is also the perfect piece of jewelry for the mother and sisters of the bride as well as groom. Modern day designers produce handcrafted meenakari jewels for brides who wish to wear this traditional style of jewelry.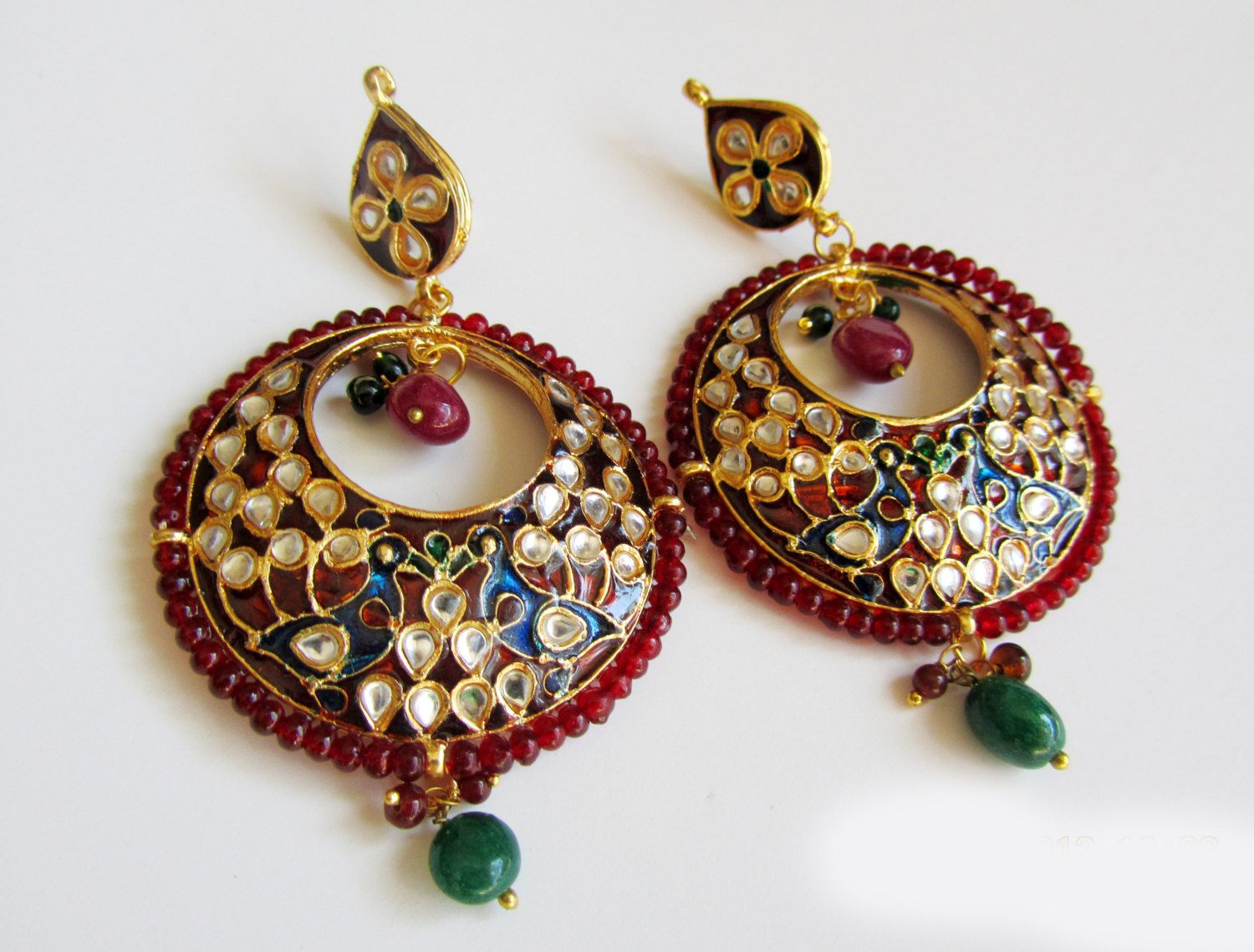 Calligraphic Jewelry Pieces
Calligraphic jewelry is inspired from Turkish jewelry. Turks incorporate the art of calligraphy in jewelry making and designing. Women were fascinated with these jewels throughout 2018 and wore them to add a touch of the Ottoman Empire to their apparel. Hamna Amir's calligraphy jewelry collection was an absolute hit with women last year and made quite an impression on us. Intricate calligraphy jewelry is also available at some online stores as well as many renowned jewelry designers.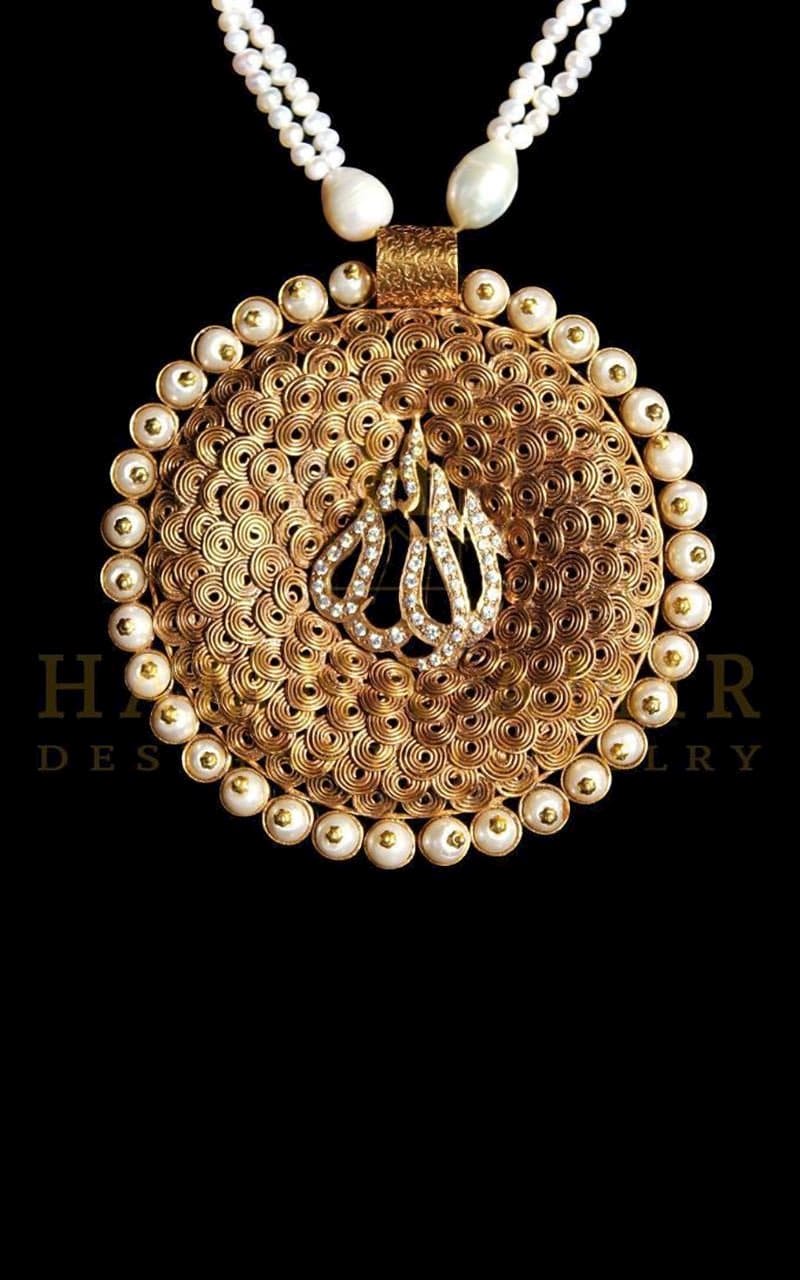 Here is a recap of all the major jewelry trends of 2018 and we love all of them!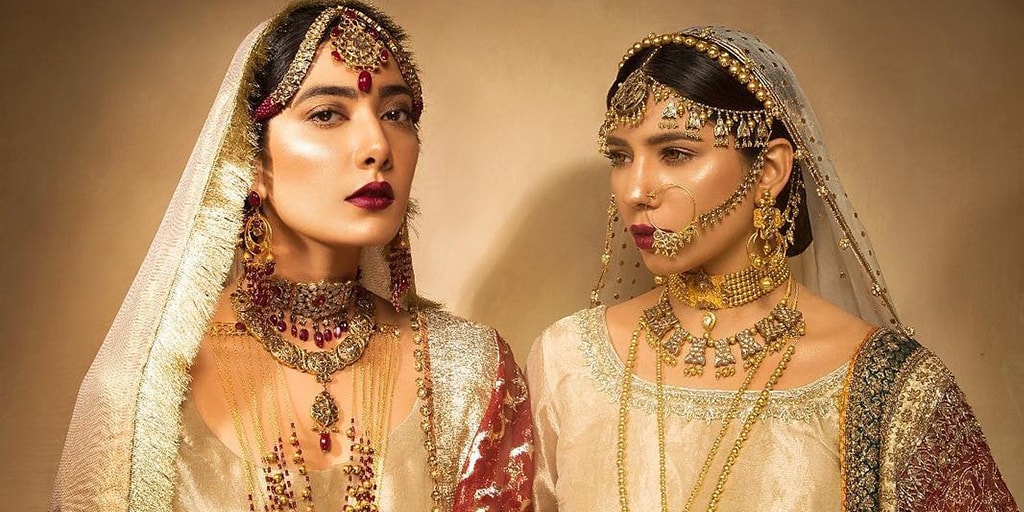 All The Bridal Jewelry Trends Of The Past Year
Description
Mathapattis and satlara necklaces were worn by brides all year round and it is easy to say that us Pakistani's are fully embracing our heritage.
Admin
Bridals.PK
https://blog.bridals.pk/wp-content/themes/bridal/images/logo.png