Kashmiri Jewelry Inspirations For Modern Day Brides
Feb 20, 2019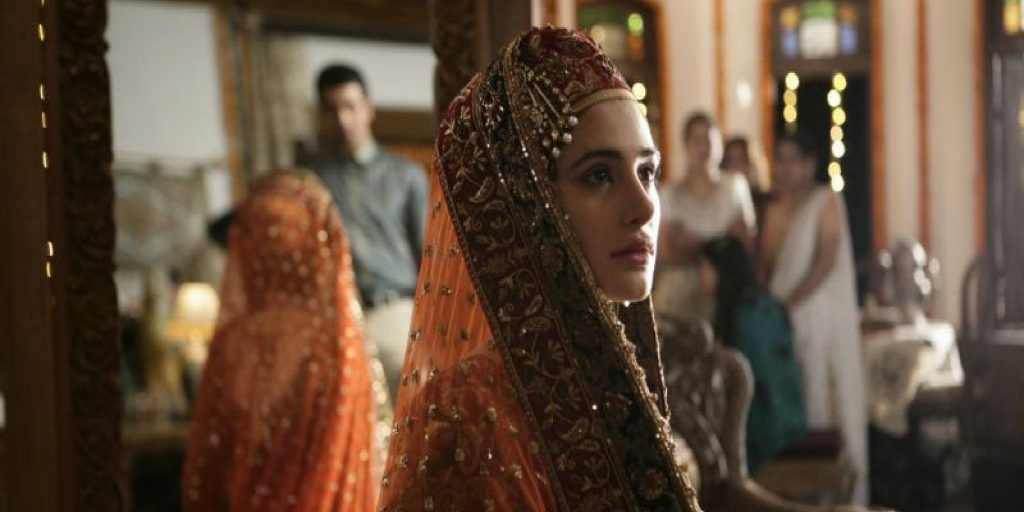 Kashmiris are known to have apple red cheeks and fair complexions. Most Kashmiris possess hazel colored hair and once you add colored eyes to these facial features, you have the perfect Kashmiri countenance. Apart from being extremely pretty, they have a very staunch sense of style and always stick to their traditions. You won't find a lot of Kashmiris deviating from their traditional norms and like everything else, their wedding jewels are a true reflection of their traditions too. Here are a few jewelry inspirations we can take from Kashmiri brides.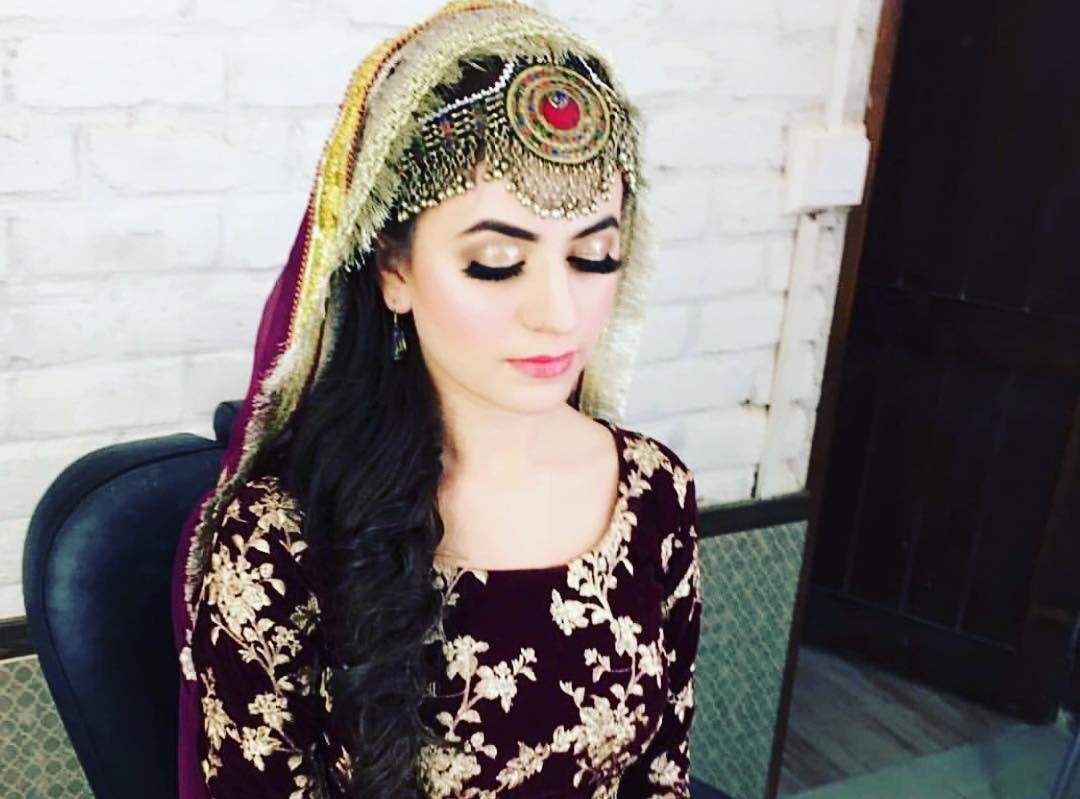 1.  Kashmiri Bridal Headpiece
Kashmiri brides are known for their gorgeous, and elaborate bridal head pieces. Their tantalizing yet simple, maathapattis and mathatikkas are both traditional and prodigious. Made with semi-precious gemstones encrusted in silver molds. These gemstones are extracted from our Northern areas, for instance Hunza, Kashmir etc. The high quality stones are exported to other countries or sold to reputable jewelers whereas the low quality jewels are used to make Kashmiri jewelry by the locals. A few samples of Kashmiri bridal headgears are shown below: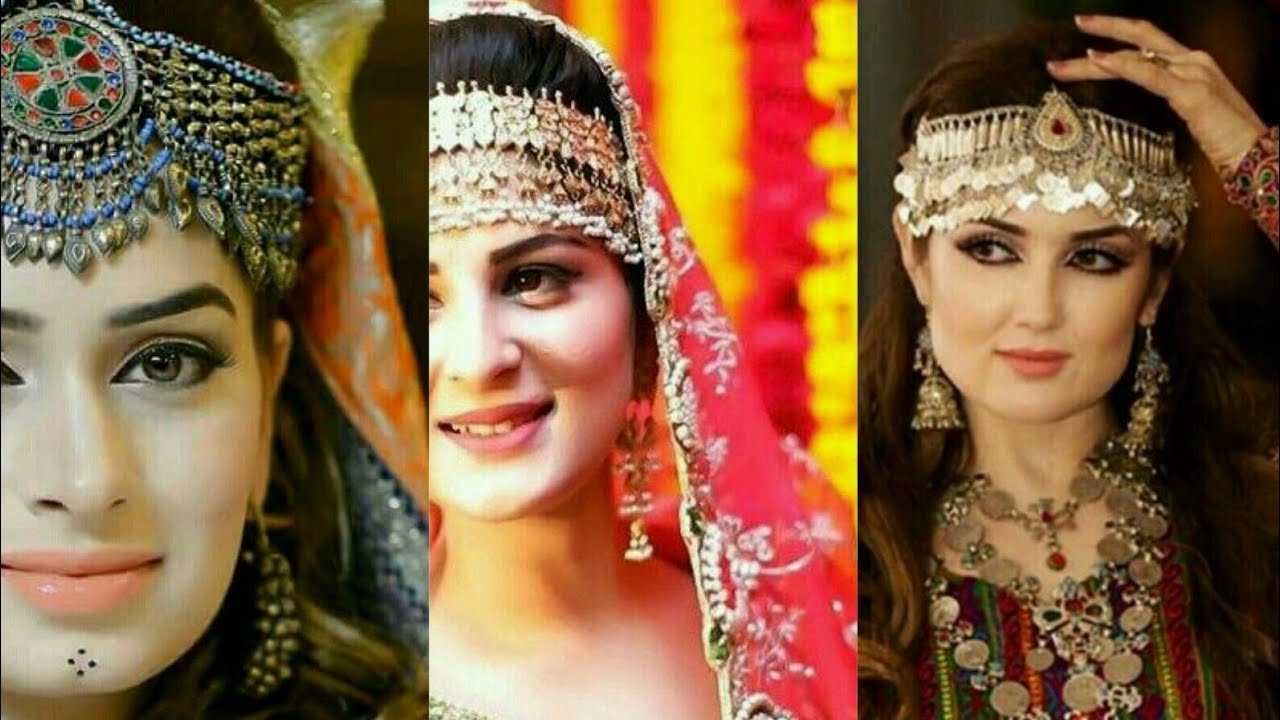 2.  Kashmiri Jhumkas
Kashmiri jhumkas are beautiful jewels. The difference between Kashmiri jhumkas and regular ones is that Kashmiri jhumkas are slightly larger than ordinary jhumkas. Moreover, Kashmiri jhumkas have chains attached to them that have to be pinned all the way back to your hair for that Kashmiri effect. Here are a few Kashmiri jhumkas that are must-haves!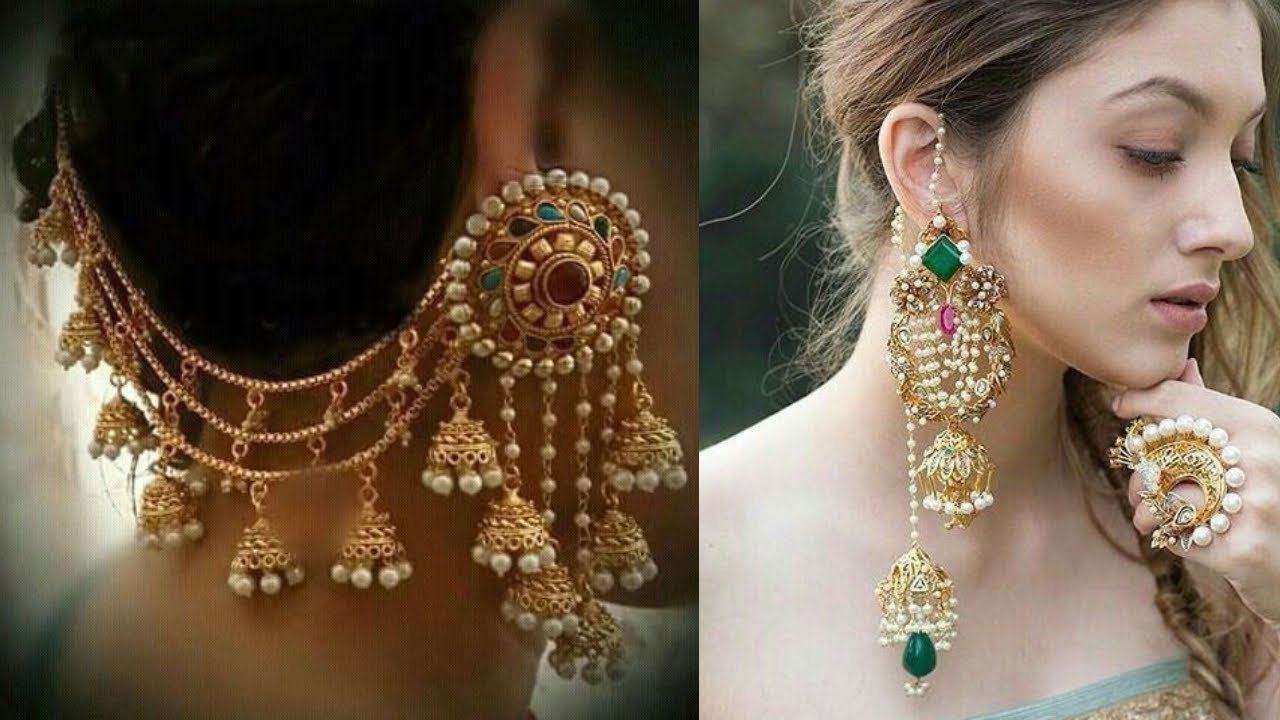 3.  Kashmiri Hoop Earrings
Another type of earrings found on the Kashmiri bridal jewelry collection is hooped or fanned earrings. The brides who do not go for Kashmiri jhumkas are much more keen on these beautiful metal hoop earrings or Kashmiri fan earrings. These earrings are usually decorated with gemstones or the typical Kashmiri metallic bells. Not only can you wear these to your own wedding, but you can wear them later on to a formal occasion like a post-wedding daawat etc. A pair of gorgeous Kashmiri hoop earrings is shown below: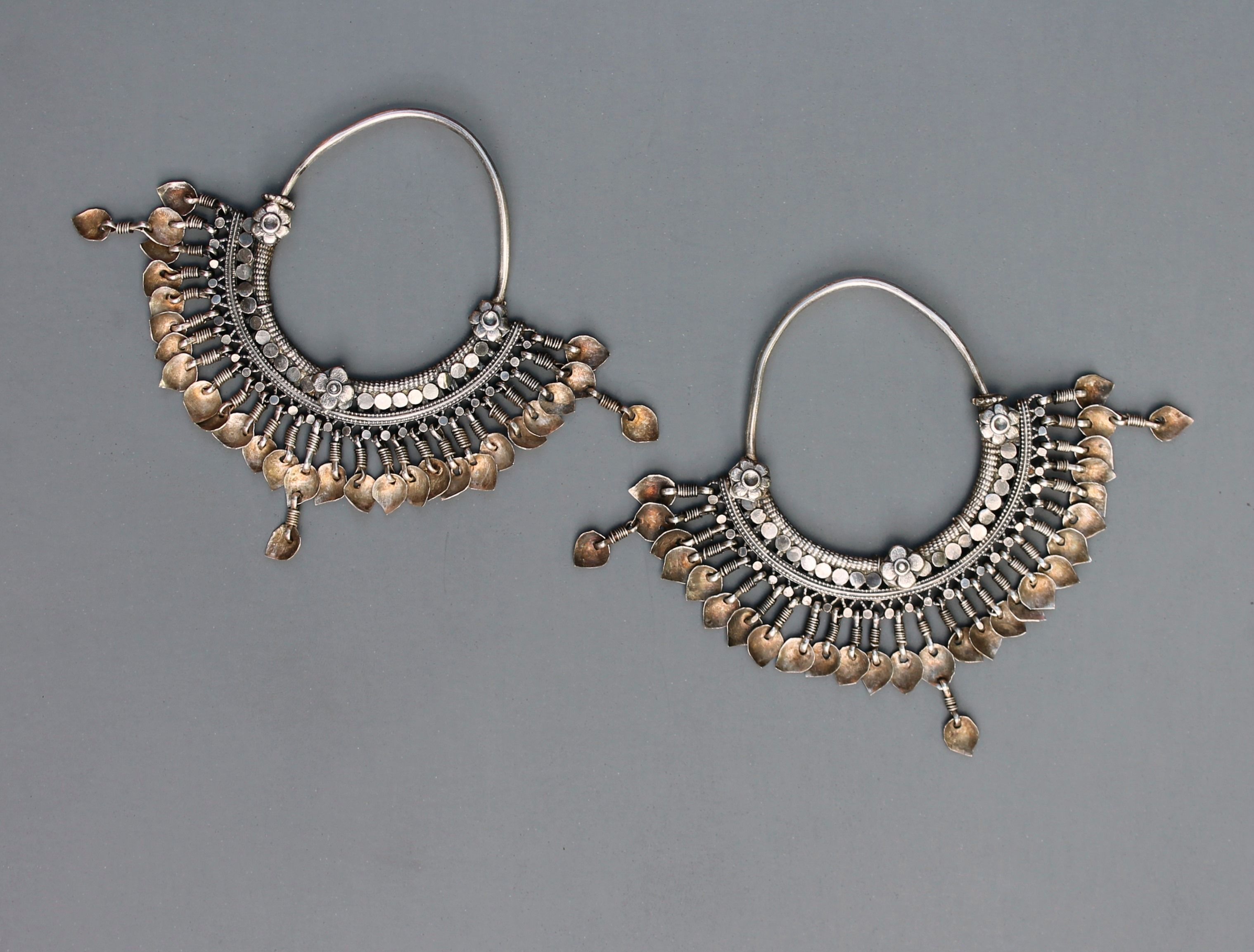 4.  Kashmiri Necklaces
There's a large variety of Kashmiri necklaces. Kashmiri necklaces are known to contain stones or beads. Their dangling chains with tiny metallic bangles make them quite unique and heavy to wear. Wearing these heavily adorned Kashmiri jewelry is not an easy task. And we applaud Kashmiri women for wearing this jewelry with class and poise. Feast your eyes on this Kashmiri necklace: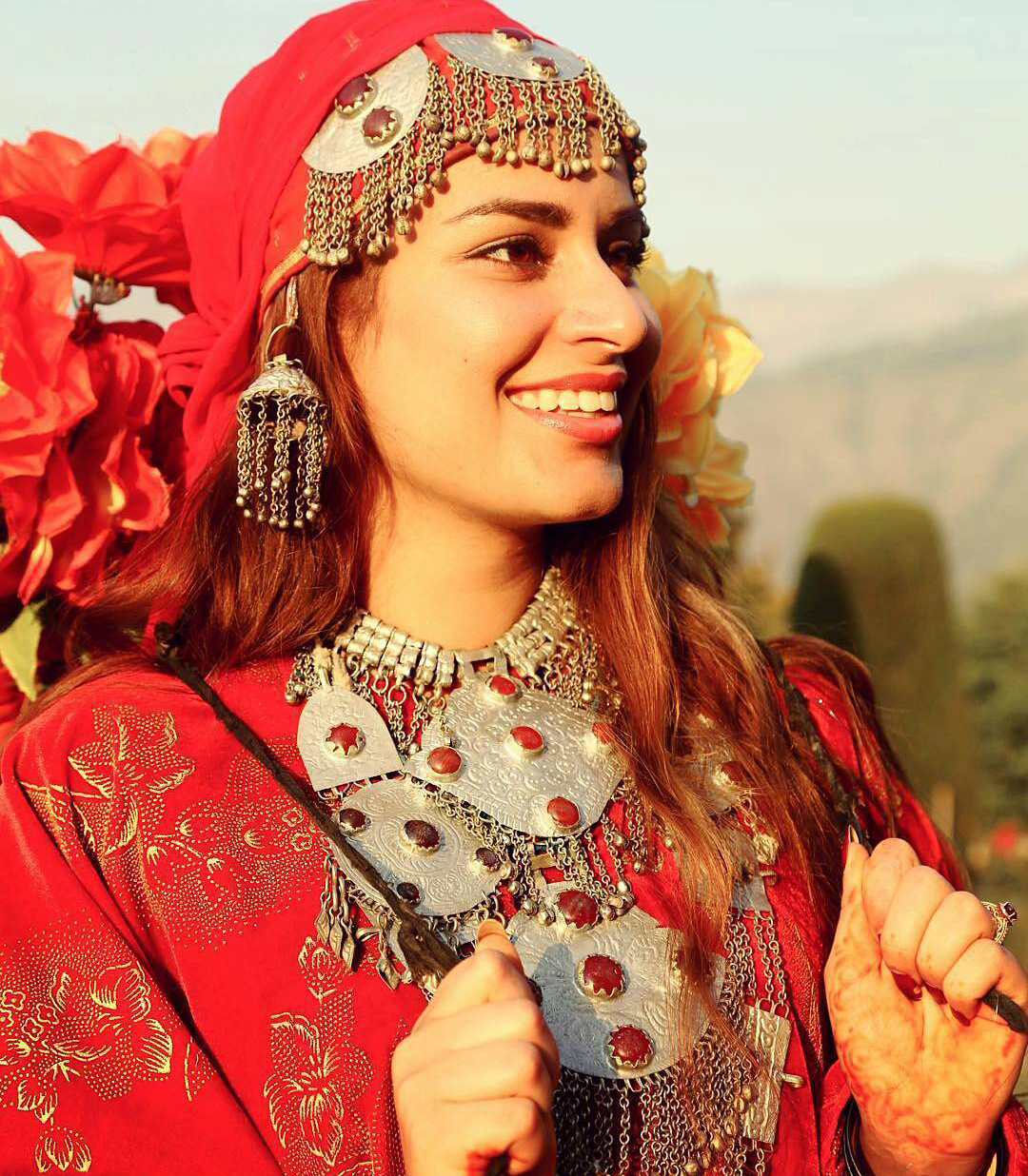 5.  Kashmiri Chokers
Compared to Kashmiri necklaces, chokers are far more colorful and easy to wear. They aren't quite as heavy as Kashmiri necklaces, yet they give off those lively Kashmiri vibes. If you're not comfortable wearing an over the top Kashmiri necklace, then you can go for a delicate choker instead for the perfect Kashmiri bride look on your wedding.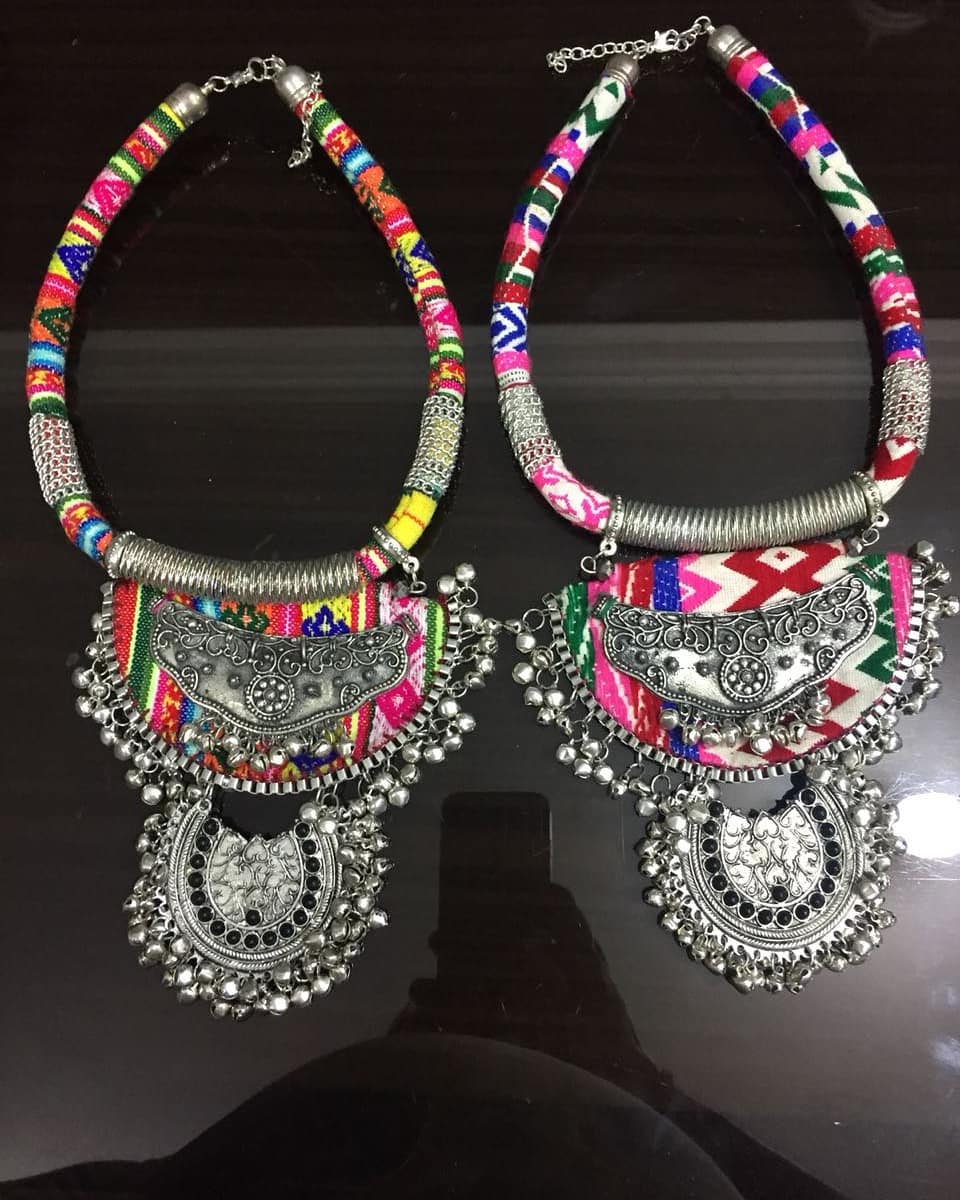 6.  Kashmiri Anklets
This piece of jewelry is extremely unique and not a lot of women wear it which is why it will undoubtedly distinguish you from other Kashmiri brides. These anklets are colorful, and one of a kind. Embellished with small metallic bells, or more commonly known as ghungroos, these anklets will make you look like a Kashmiri deity. Here is a pair of Kashmiri anklets that you should pay special consideration for getting ideas;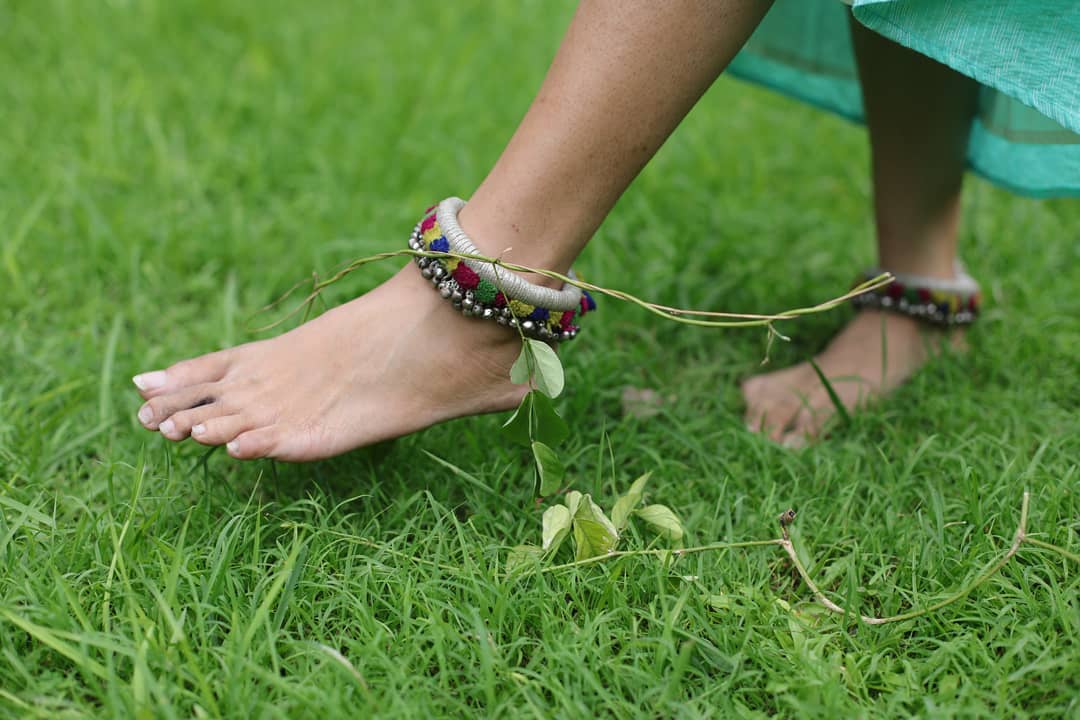 7.  Colorful Bangles
Kashmiri women tend to wear bright and colorful bangles made of Paper Mache. Paper Mache is the ancient art of making handicrafts or jewels from recycled paper. With very few raw materials required, these bangles are simple and absolutely vibrant. They're light weight and appealing to look at. Add these to your apparel as a final touch of Kashmir. Here's a multicolored pair of Kashmiri bangle inspiration that we can take from the beautiful women of Kashmir: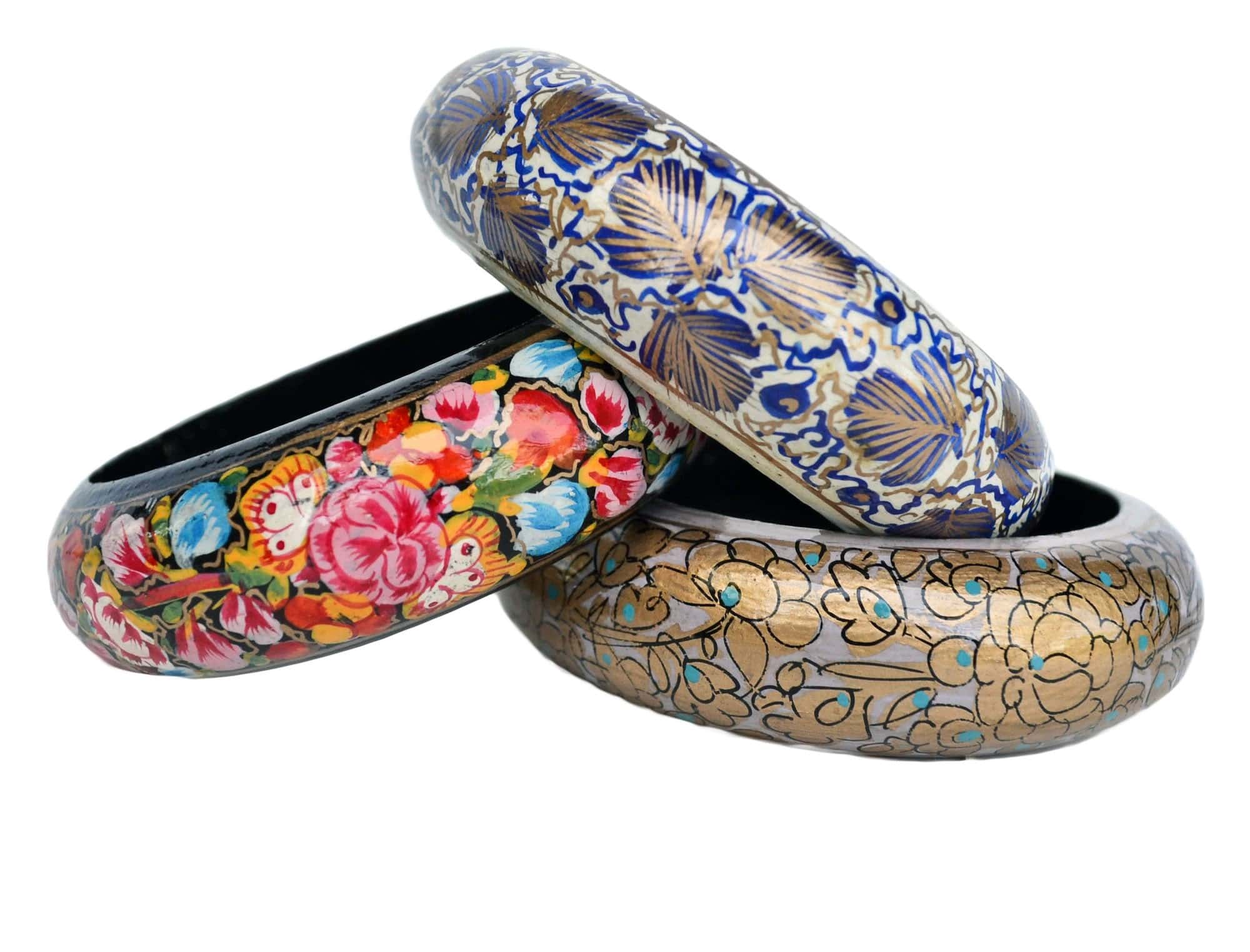 We hope that you liked these jewelry inspirations from Kashmiri brides. Not only will they make a unique bride out of you, but they'll also add more color and a touch of our heritage to your whole attire.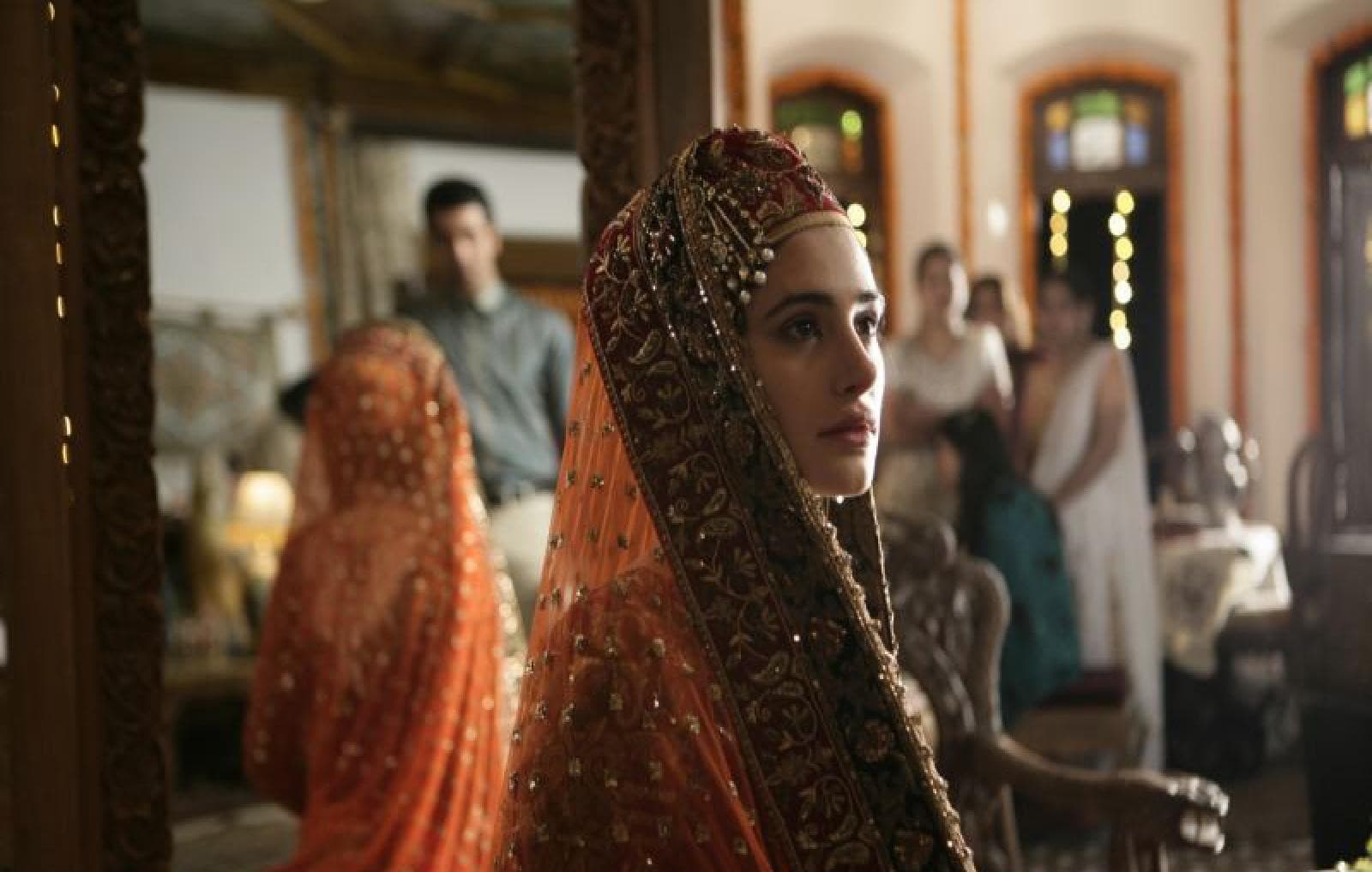 Kashmiri Jewelry Inspirations For Modern Day Brides
Description
Kashmir is a land of beauty; and this article will introduce you to the beautiful handcrafted jewelry worn by its stunning ladies
Admin
Bridals.PK
https://blog.bridals.pk/wp-content/themes/bridal/images/logo.png