Aisha Imran's Latest Formals Include Your Dream Mehendi Outfit
Feb 21, 2019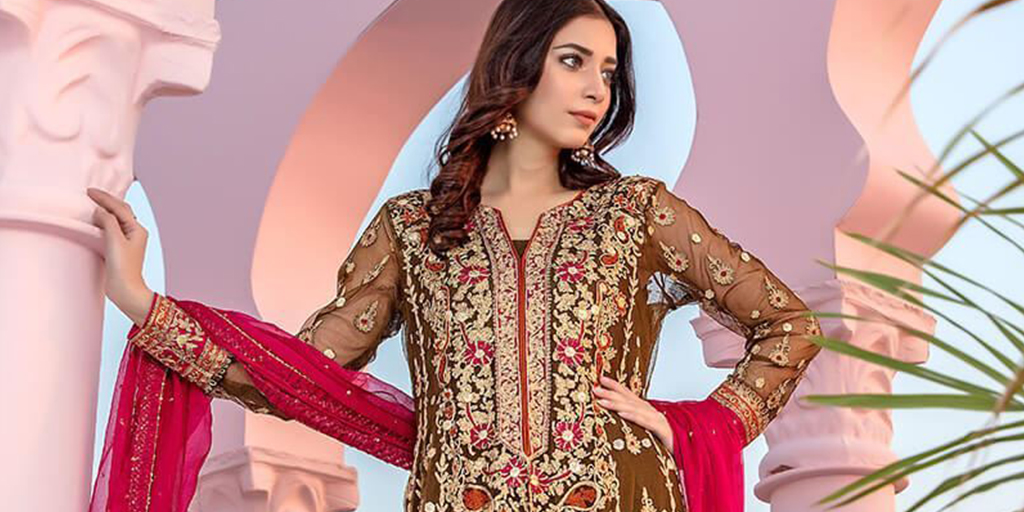 Designer Aisha Imran has always been known for the nostalgic feminine beauty of her articles. Her formal collection, too, tends to be a blend of the modern and the contemporary. She had recently launched ten more formal articles, that are all right of a desertscape, so they are the perfect choice for this on-going wedding season. You will fall in love with the bold colors, and interesting motifs that are all one-of-a-kind. She has incorporated all the usual dress silhouettes, so you are bound to find something for everyone. These articles will look equally gorgeous for any day or night time formal engagement, so have a look-see and tell us which are your favorites?
1.  Regal Diva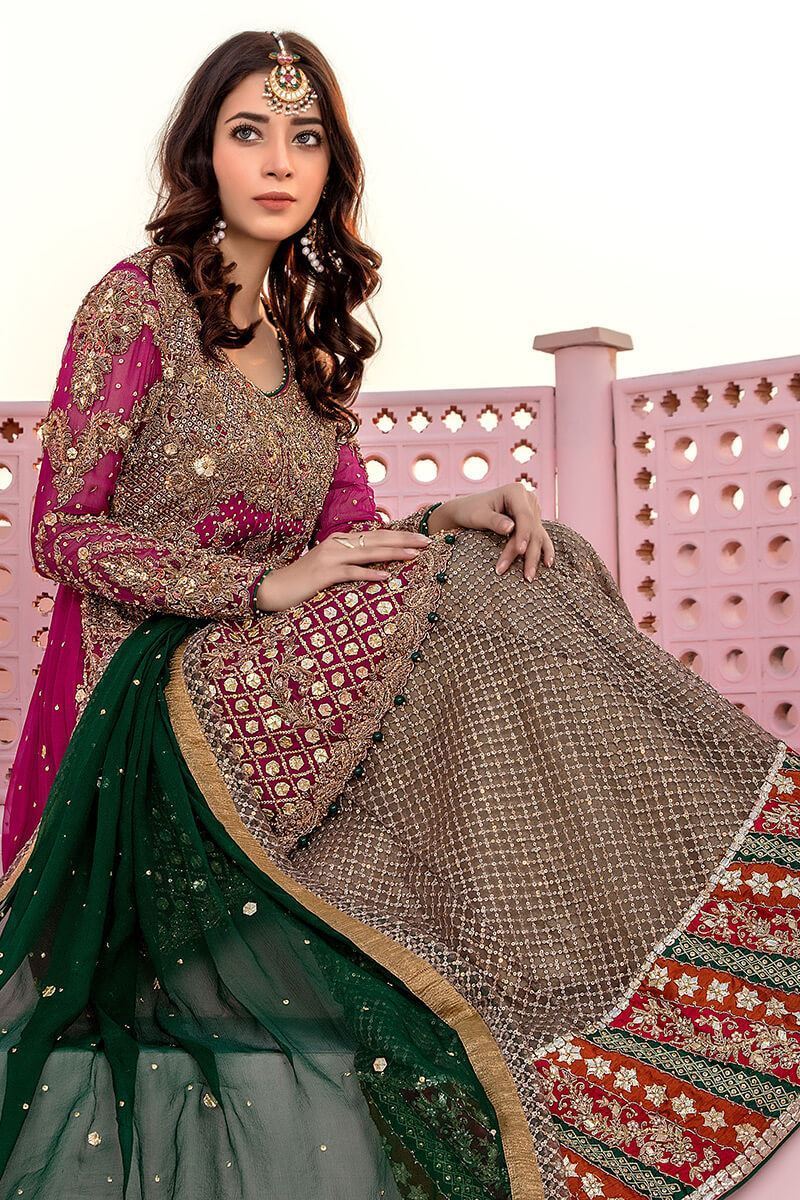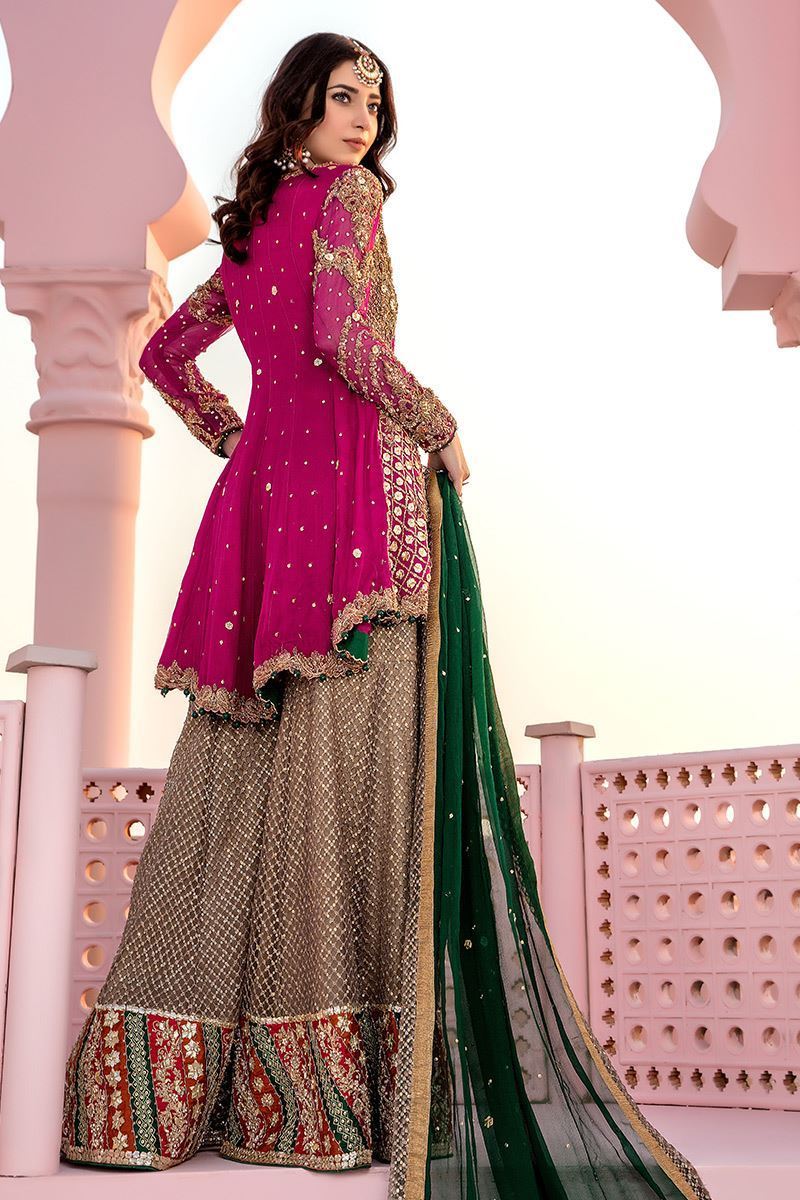 This is a magenta chiffon peplum that's heavily embellished. The front and the back of the shirt is embroidered. The dress is paired with a chata pati gharara, that's embroidered with resham thread work. The contrasting bottle green dupatta really brings the outfit together.
2.  Estelle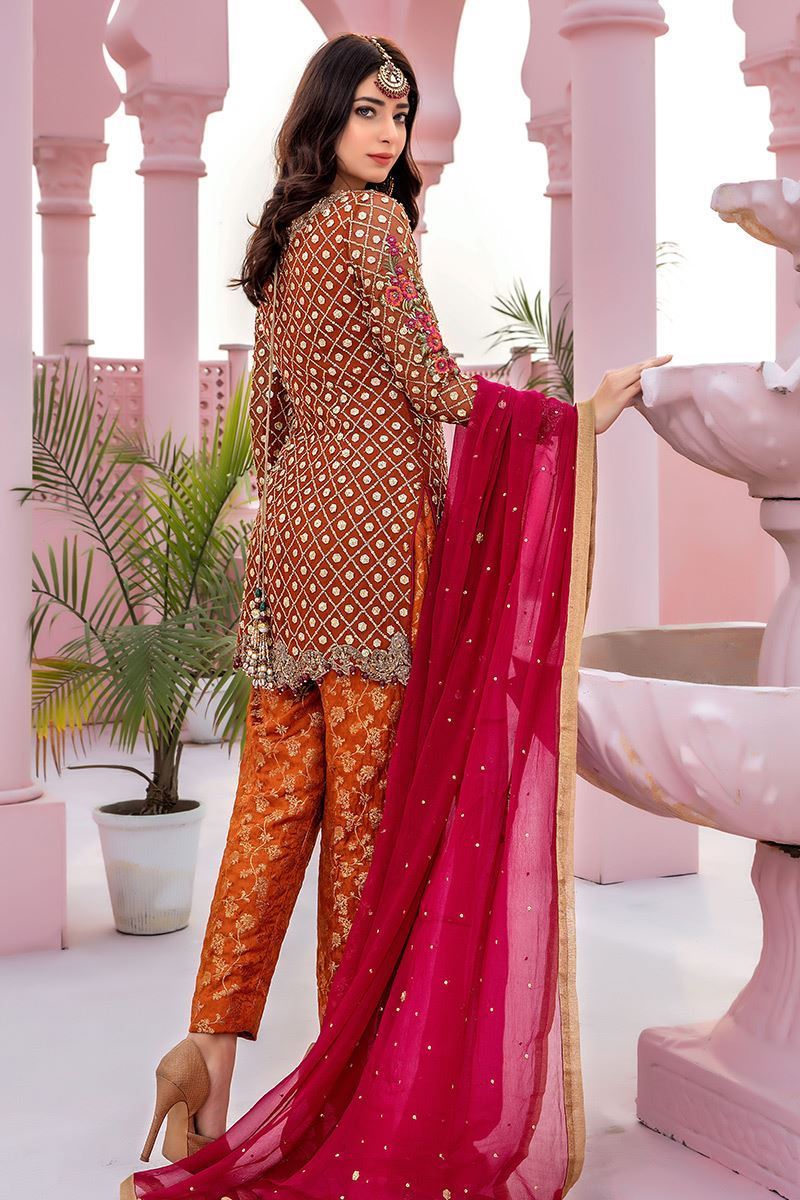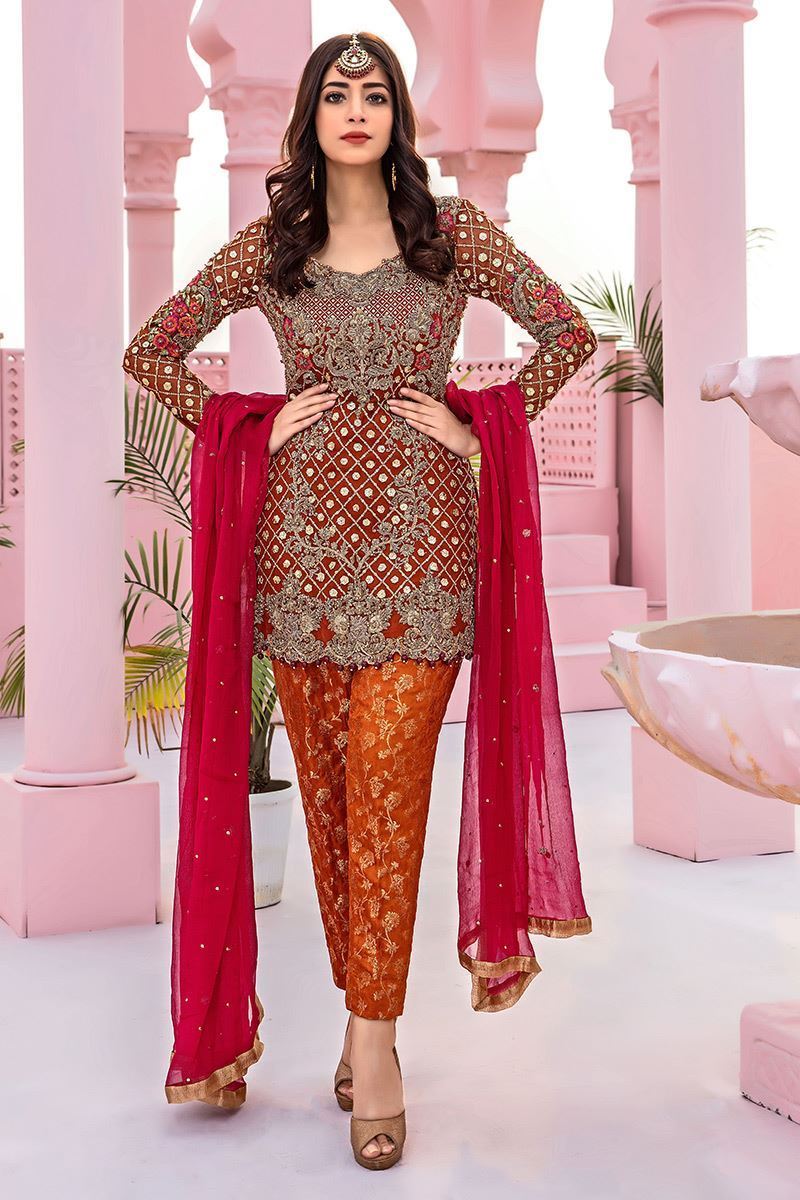 Rust has always been a great color for South Asian women. This ensemble is all rust with heavy zardozi embroidery and gotta. The outfit is paired with pink chiffon dupatta and Jamawar trousers. The fabric and lace patterns in custom orders can vary but will turn out equally beautiful.
3.  Noir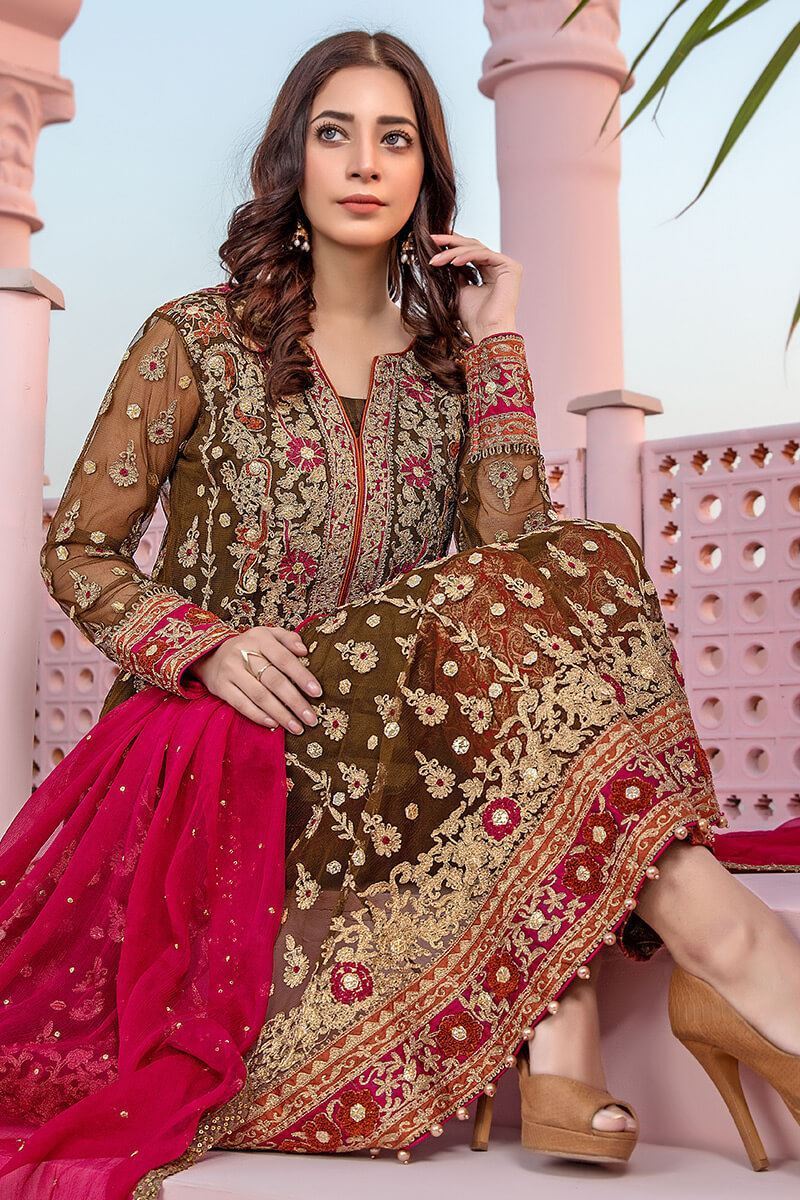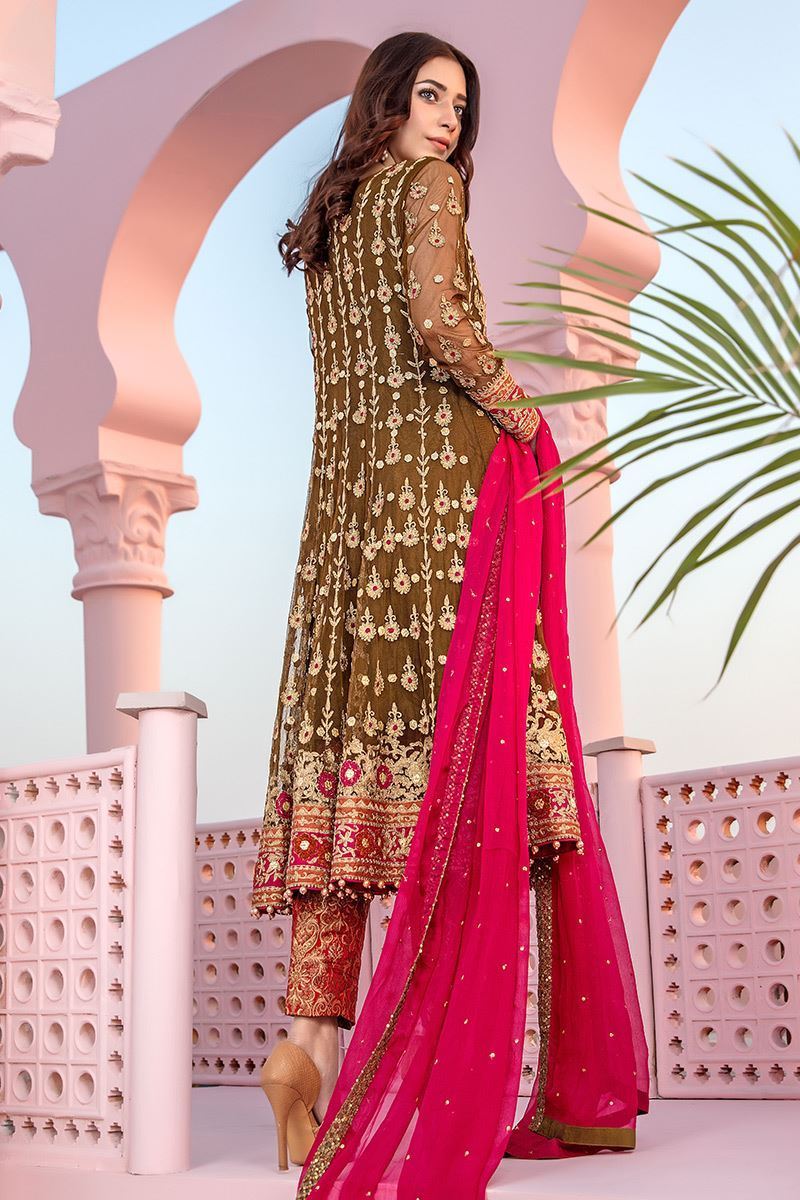 It is a Mehendi green or olive green peshwas that's embellished with aari and gotta work. It's paired with red Jamawar trousers and fuchsia dupatta with a sequin spray. The net, fully embellished shirt is truly a work of art that you can wear to the next wedding.
4.  Sandstone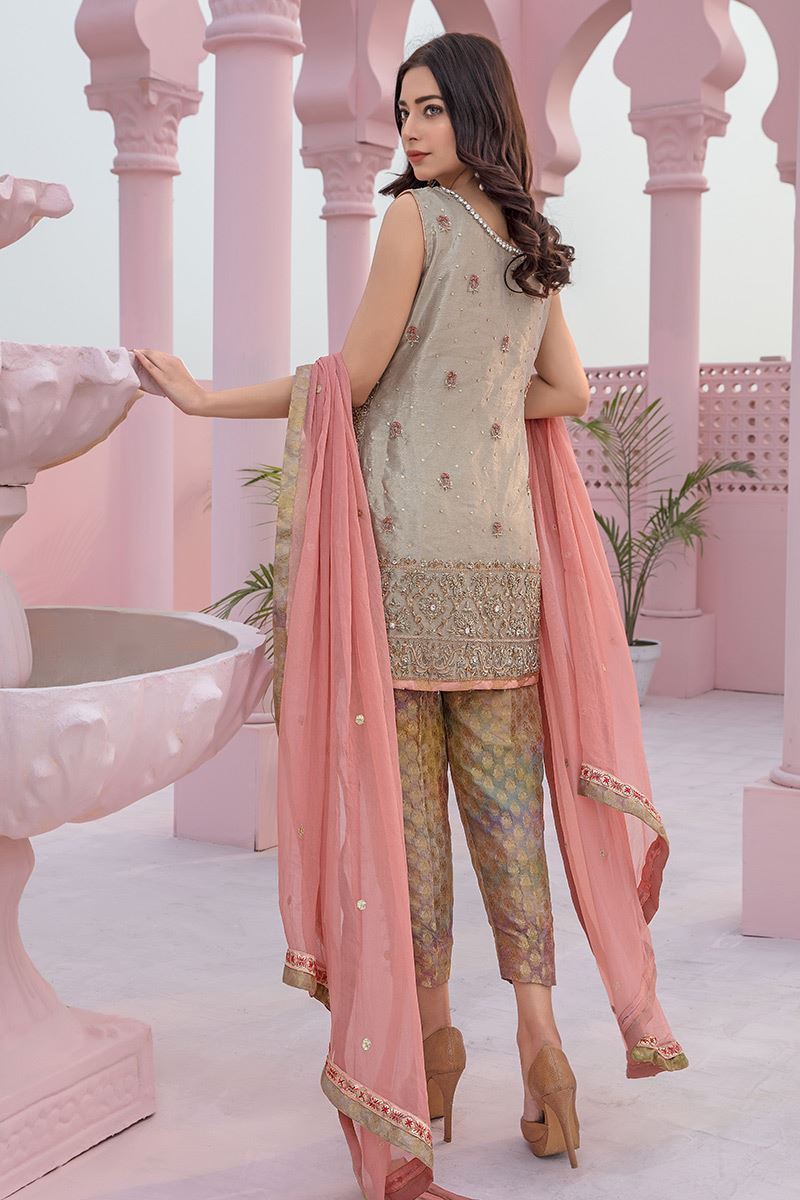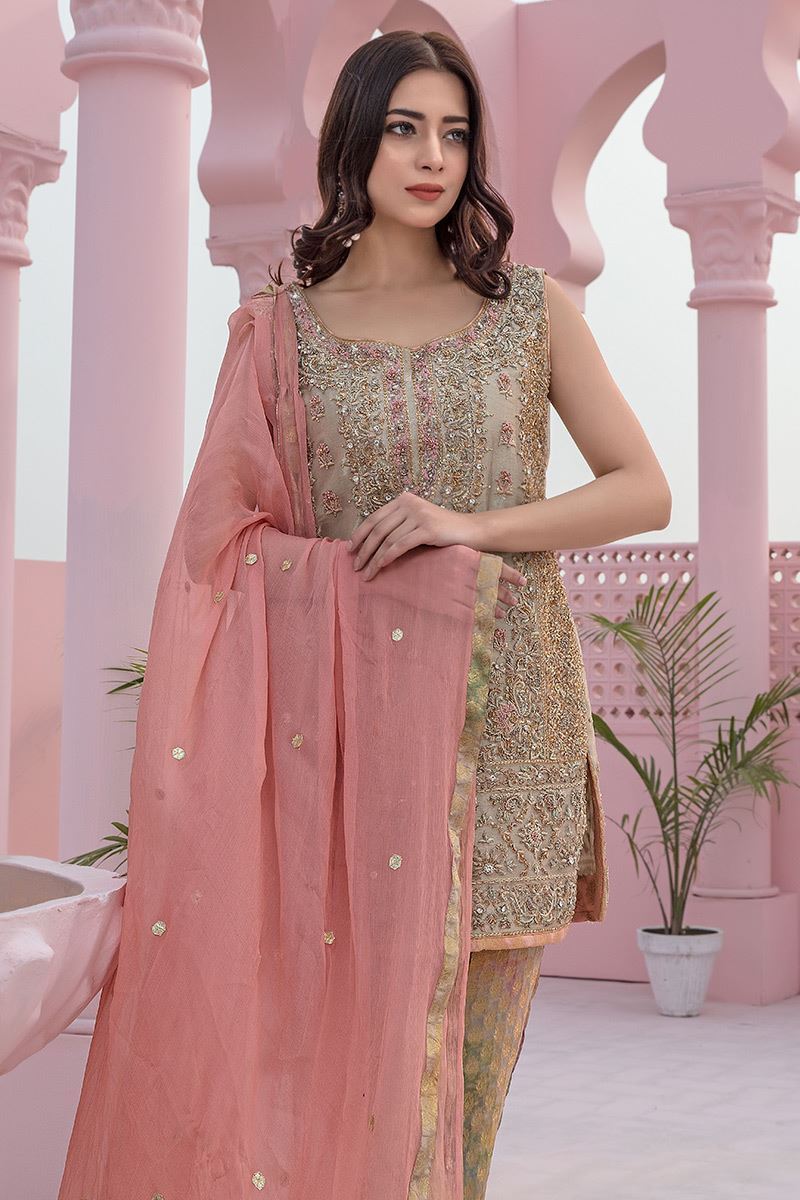 This outfit has a tissue shirt that's embellished with heavy zardozi work. Back borders are highlighted with the peach resham work. You can pair the outfit with a tie and die Jamawar pants, and a peach chiffon dupatta that's sprayed with sequins and embroidered on the borders.
5.  Audrey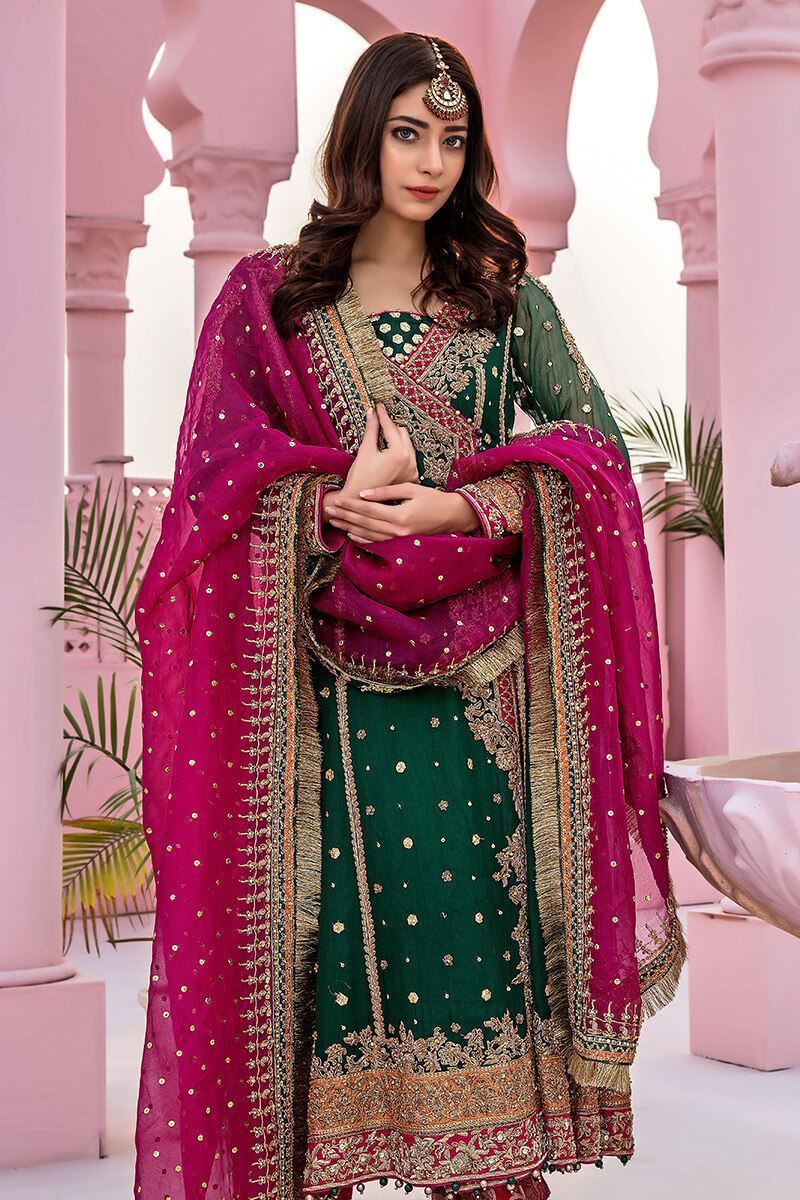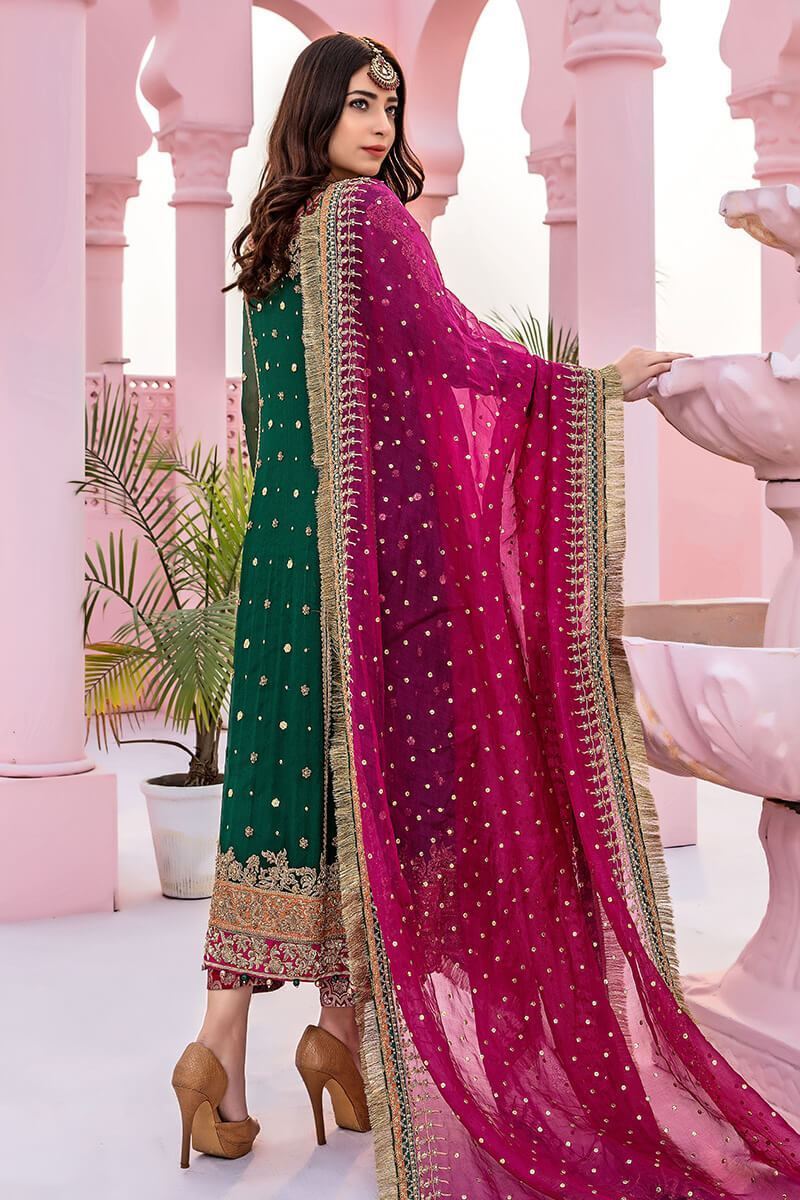 Audrey is a beautiful bottle green chiffon long angrakha.  It has thick borders, heavily embroidered all around, and the necking is also embellished, as well. The Jamawar pants and the magenta chiffon dupatta round off the outfit well. The dupatta has an all side zardozi border and a spray all over, so it's a great trendy article you will adore. This outfit will be perfect for a Mehendi function.
6.  Helen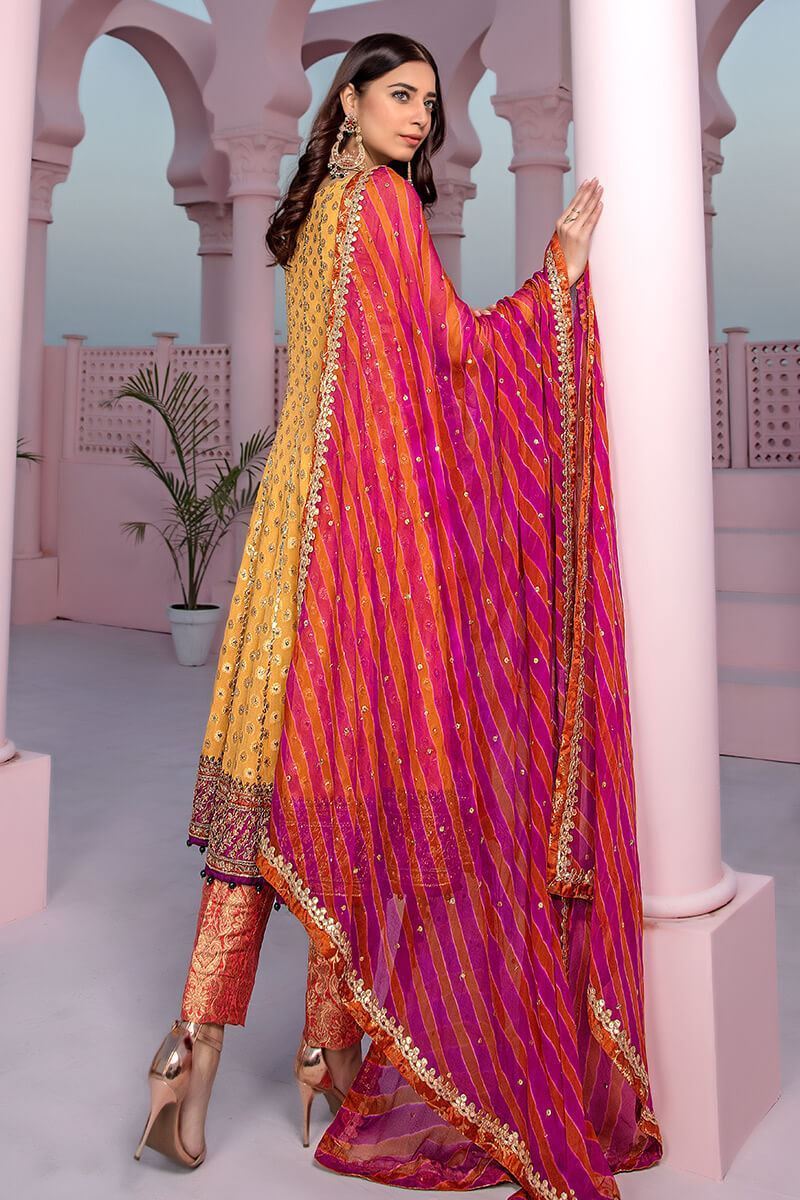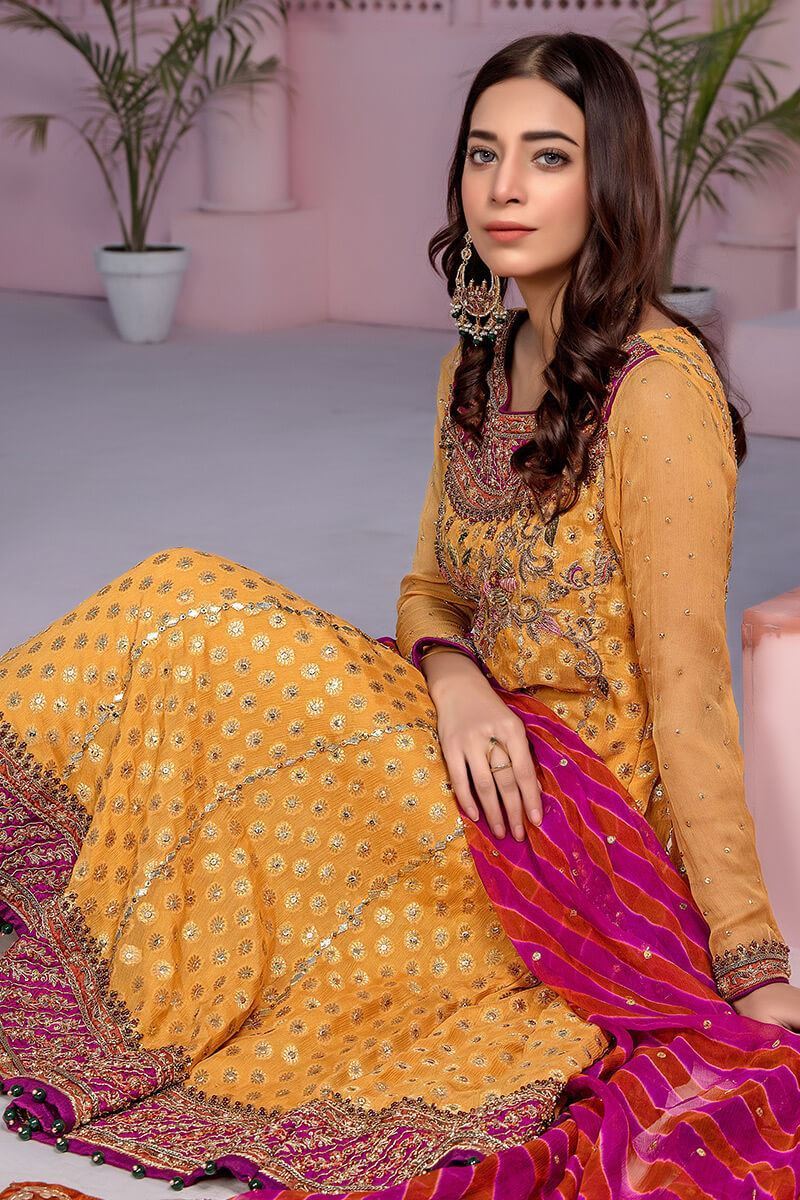 Helen is a long mustard Jamawar peshwas, that's really ideal for the Mehendi function. It has thickly embellished pink and orange borders that lent accent to the yellow of the outfit. It's paired with an orange Jamawar pants, and pink/orange tie and dye dupatta with sequin spray and golden lace.
7.  Cara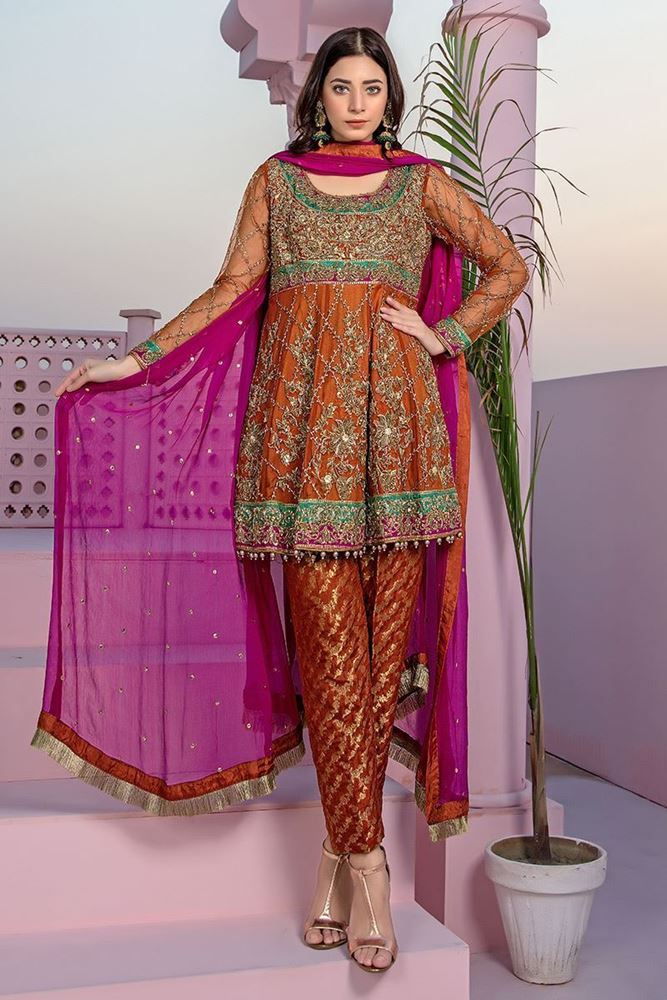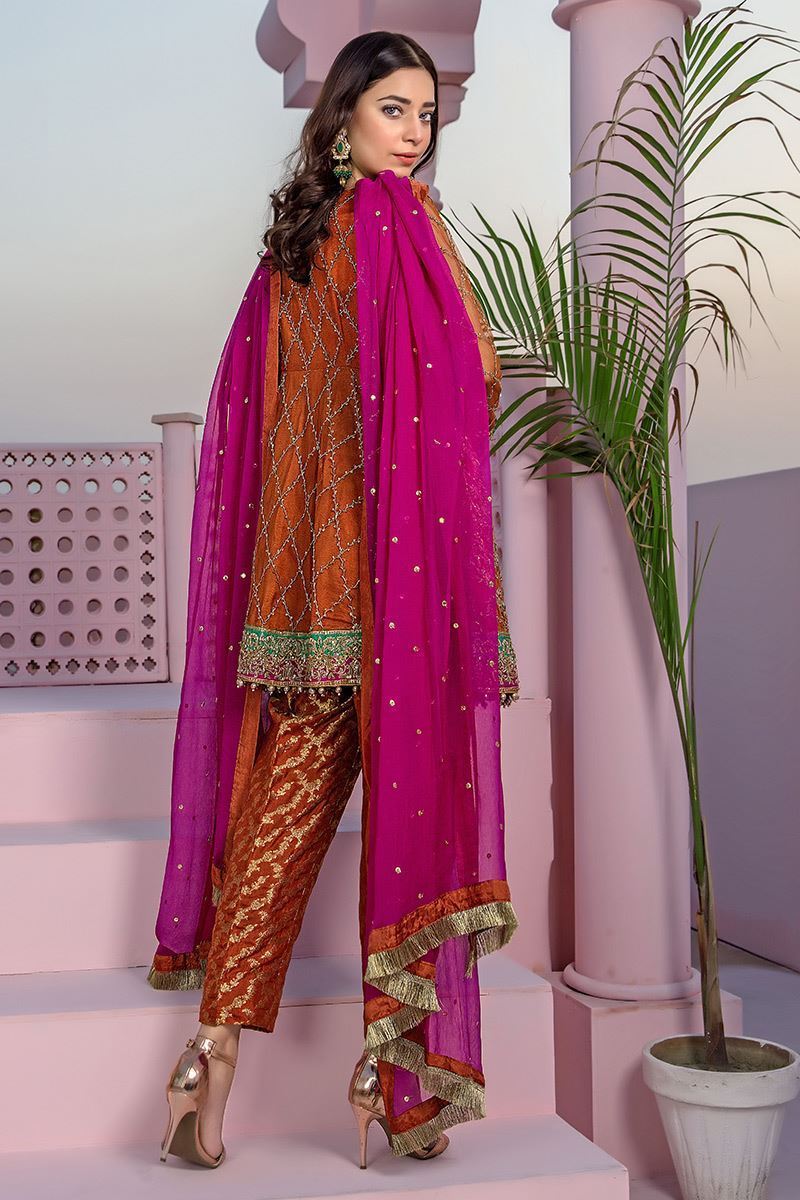 Cara is another heavily embellished rust net peplum shirt that's paired with zardoze work. It's paired with rust Jamawar pants, and magenta Chiffon dupatta. The dupatta is sprayed with sequins and has patti border on all sides.
8.  Stella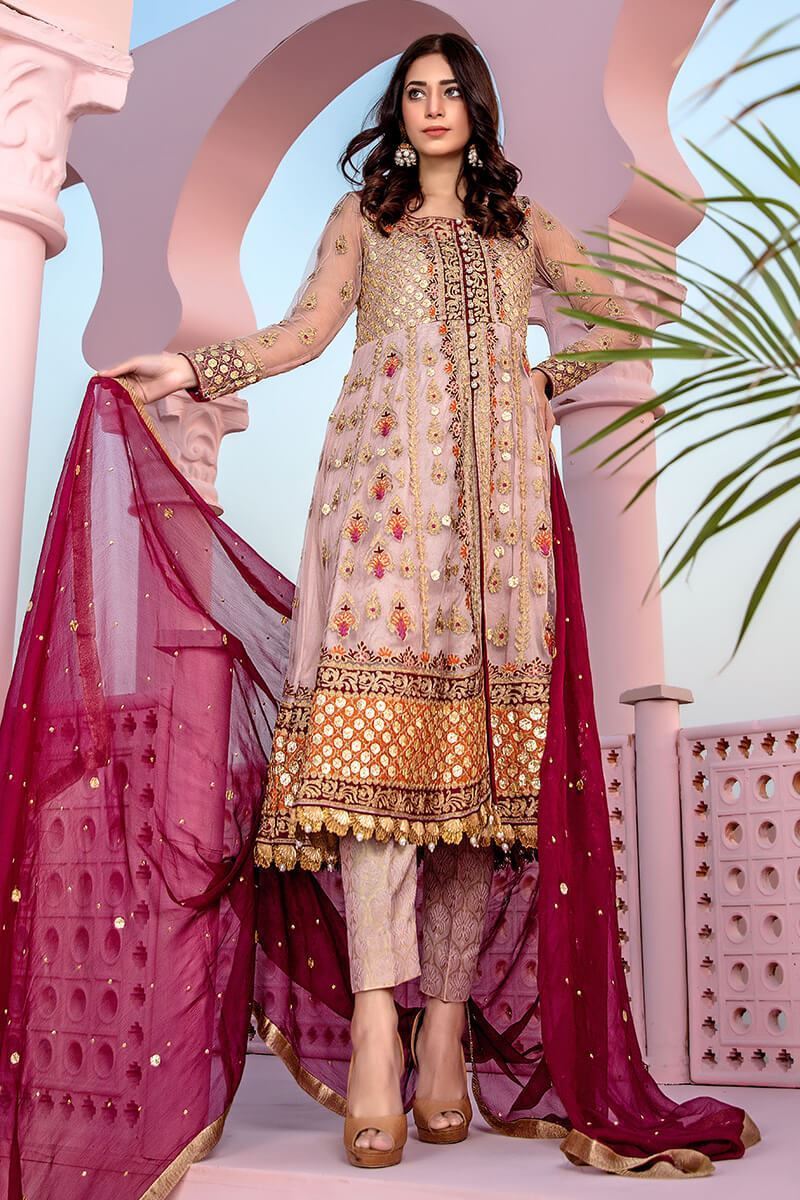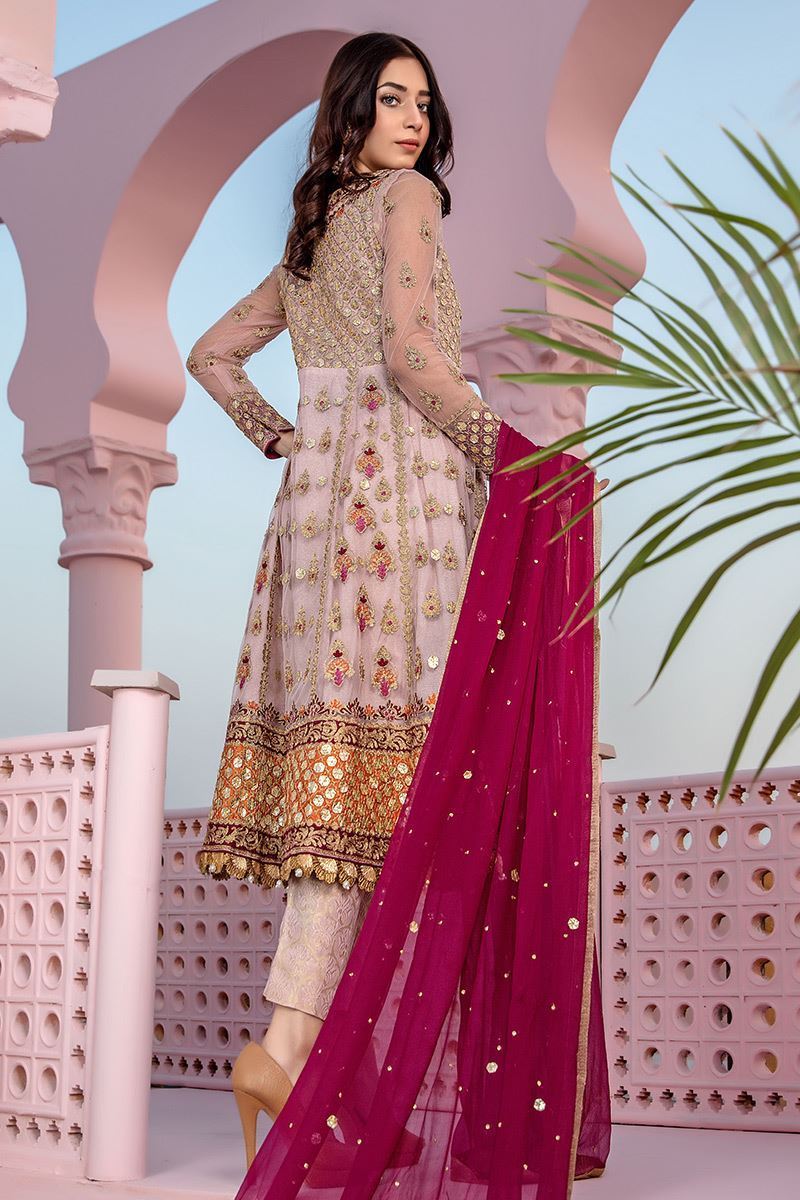 Stella is another peshwas, made in powder pink net. This beautiful article is heavily embellished with aari, embroidery and gotta work. It's highlighted with rust and maroon borders. The outfit is paired with plain pink trousers and fuchsia chiffon dupatta with sequins and gotta spray.
9.  Belle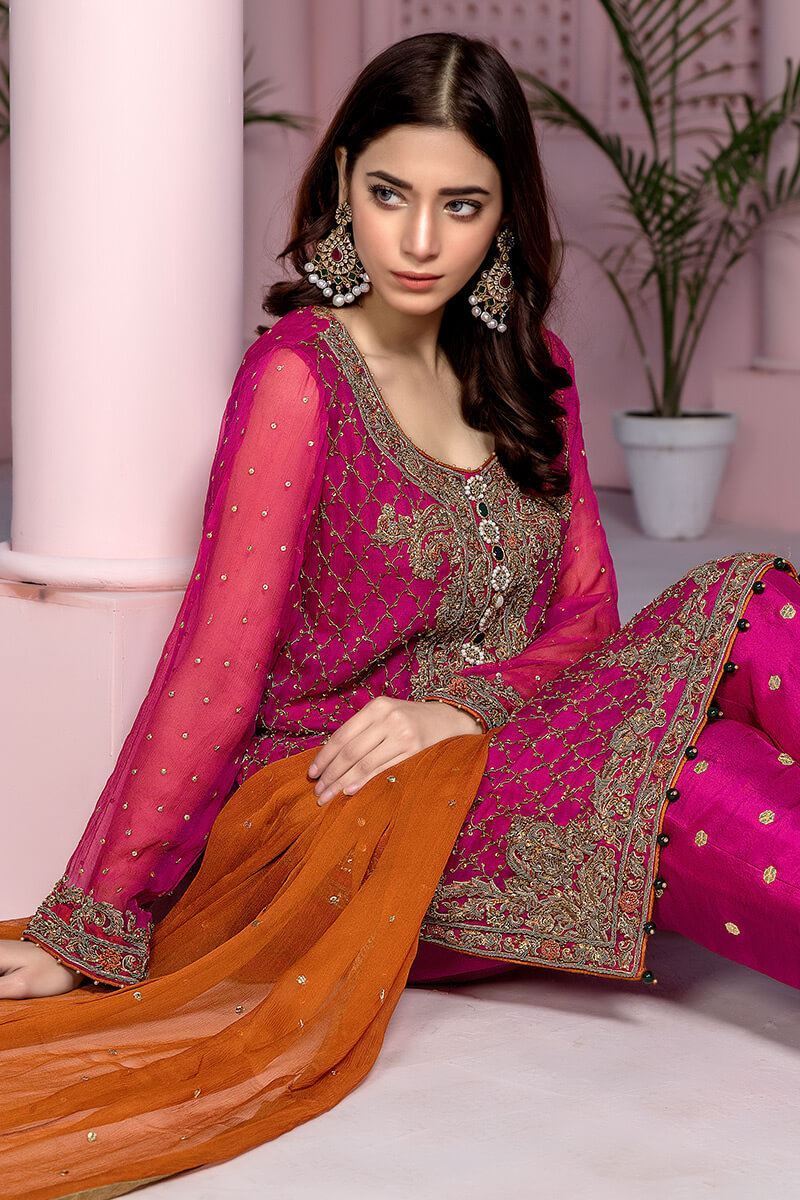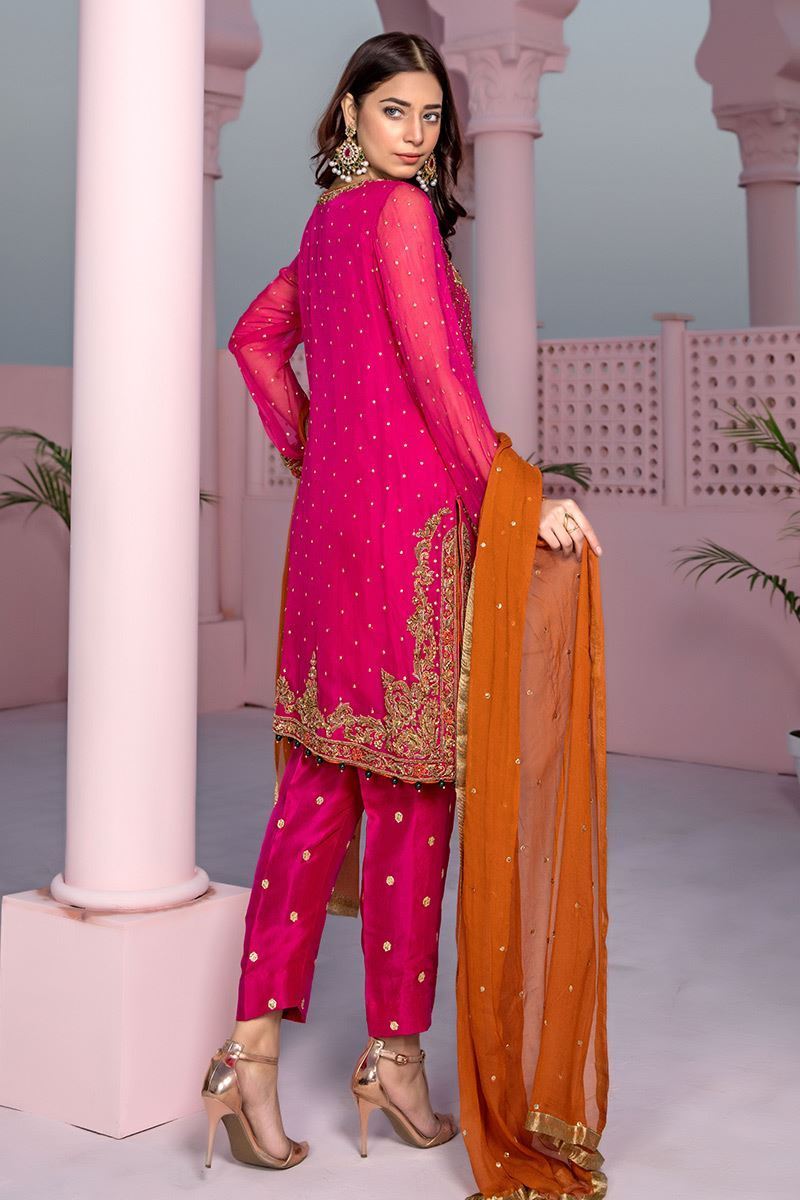 The belle is a hot pink outfit that's subtly gorgeous. It is a chiffon shirt embellished with heavy zardoze work and raw silk trousers. You can pair it up with rust/orange Chiffon dupatta with sequin spray and gold patti.
10.  Tuscan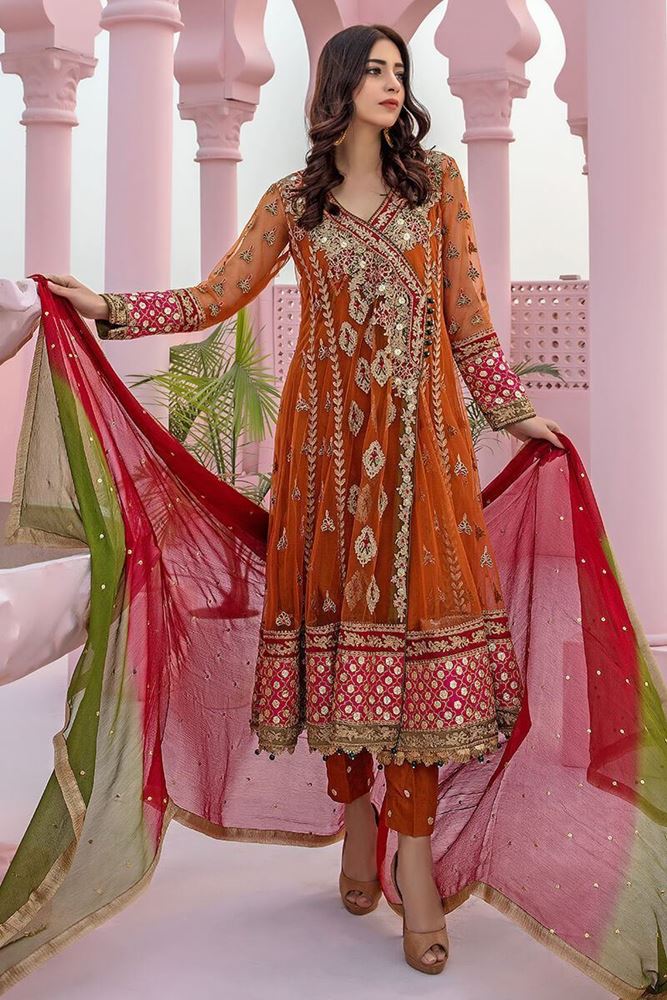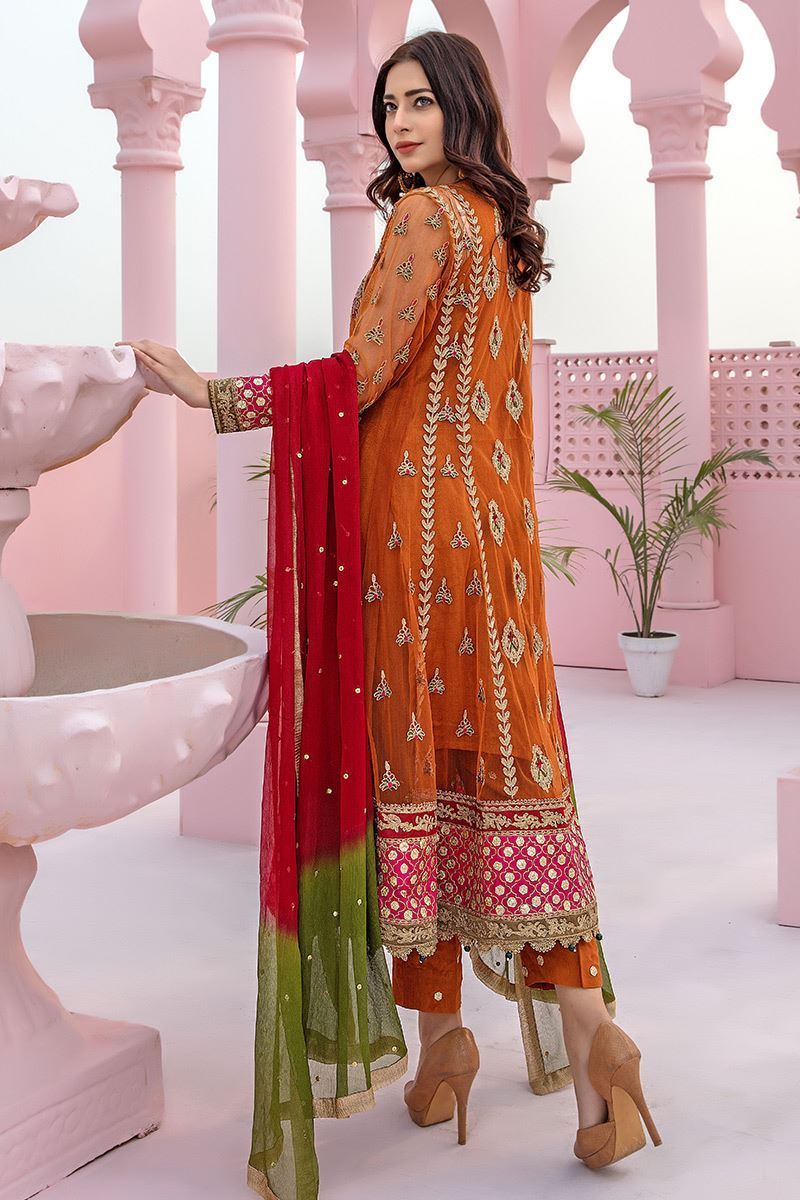 The rust net angrakha is another beautiful dress. It's highlighted with gotta work and resham threads. The dupatta is double toned red and green, sprayed with sequin and borders on all sides. The simple jamawar trousers are also beautiful, although barely visible.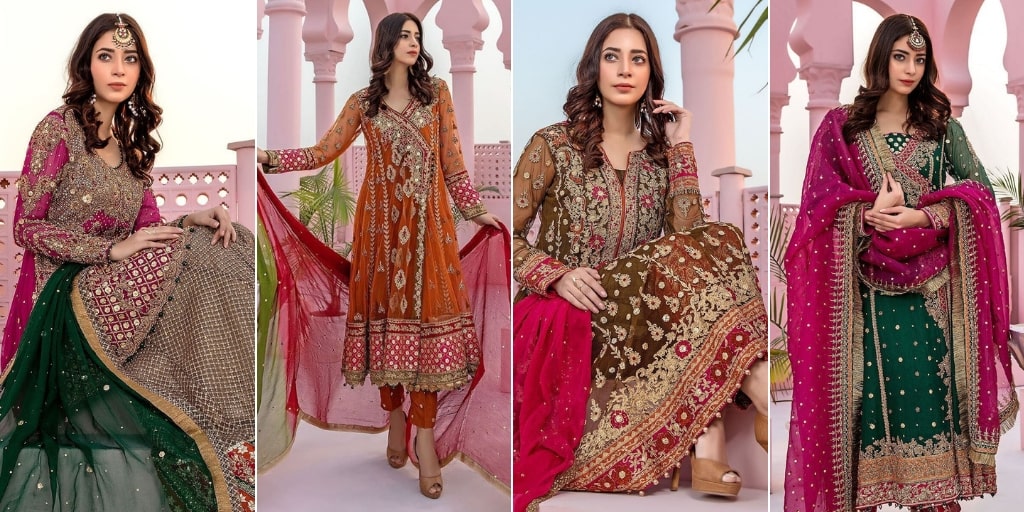 Aisha Imran's Latest Formals Include Your Dream Mehendi Outfit
Description
Aisha Imran's new formals are here, and they are perfect for this wedding season. Have a look to find an outfit you cannot put out of your mind.
Admin
Bridals.PK
https://blog.bridals.pk/wp-content/themes/bridal/images/logo.png