The Go-To Pakistani Menswear Designers for All Formal Occasions
Apr 25, 2019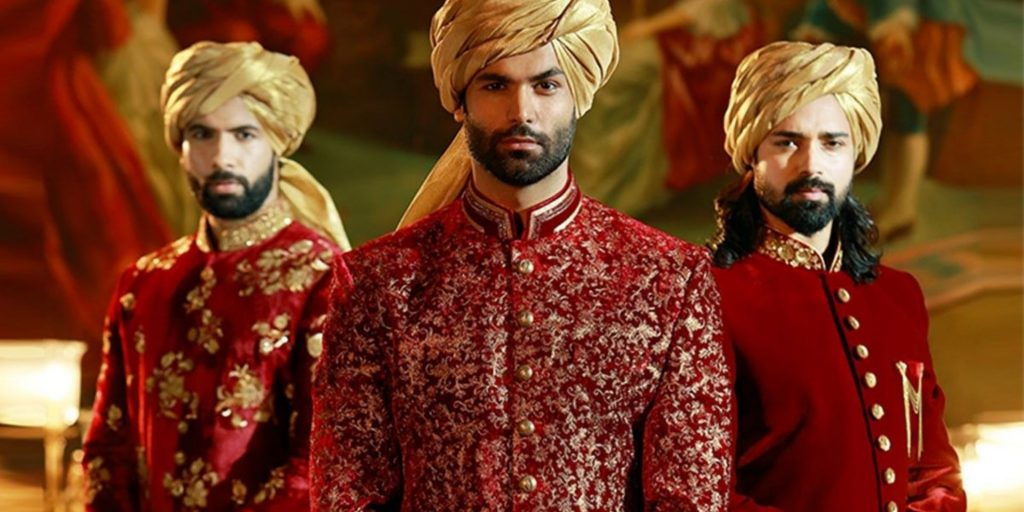 Pakistani menswear has undoubtedly gone through a radical fashion revolution in recent years. As of late, many emerging designers have come up with all sorts of amazing interpretations of festive wardrobes for men. Menswear has always consisted of the evergreen shalwar suits, kurtas, achkans, sherwanis, waistcoats and the list just never ends! However, over the years all these basics in menswear have gone through a contemporary makeover, and we are so grateful for it. The conservative palette is still very much in the game, with only minor changes such as unusual floral patterns, neon palettes, and bolder cuts. The gist of it all is that Pakistani designers are seeking to redefine what a modern Pakistani man looks like; to which we'll say that it's about time!
No longer a Pakistani fashionable man is a poster of machoism, but a man who is at ease with himself and everything that's happening around him. He is more connected to the world and people – he knows how to let loose now and then.
In this article, we have brought you the lucky seven couture menswear designers who are making highlights for their brilliant take on men's fashion (specifically, formal wear).
HSY
The king of couture HSY never ceases to dazzle us with his collections. His designs for men are every bit as amazing as his work for women. He is one of the pillars of the Pakistani fashion industry, and the maturity of his designs show that the prestigious titles bestowed upon him are well deserved. His last collection 'Mohabbat Nama' was a symphony of darker and mysterious hues made spectacular with refined threadwork. His menswear clothes are designed for men who like to mark their presence in a crowd. Men with class and cool elegance, who don't need to be in everyone's face to know their own worth.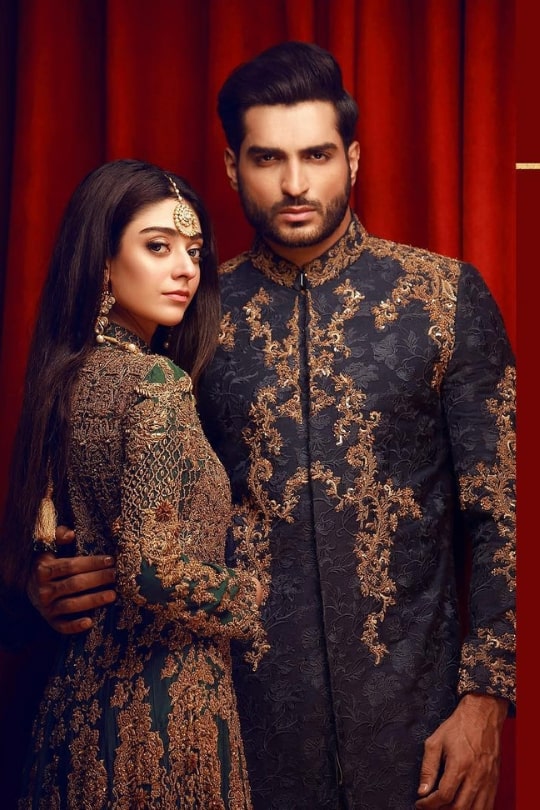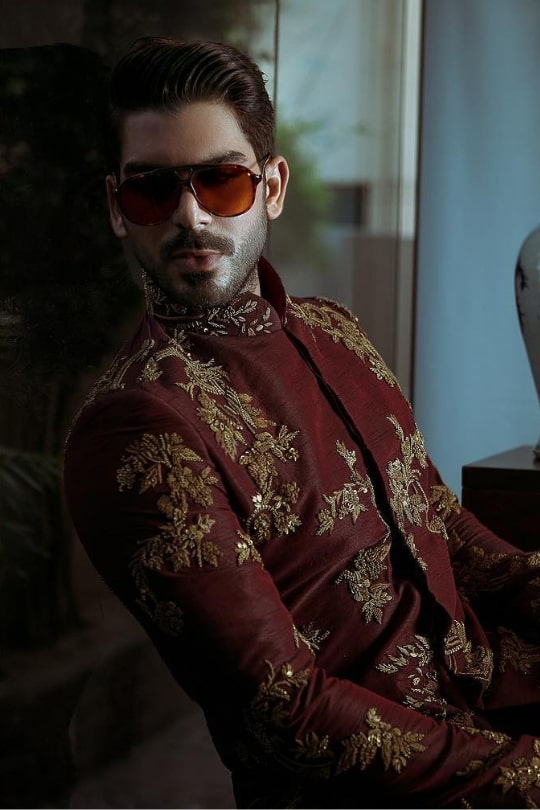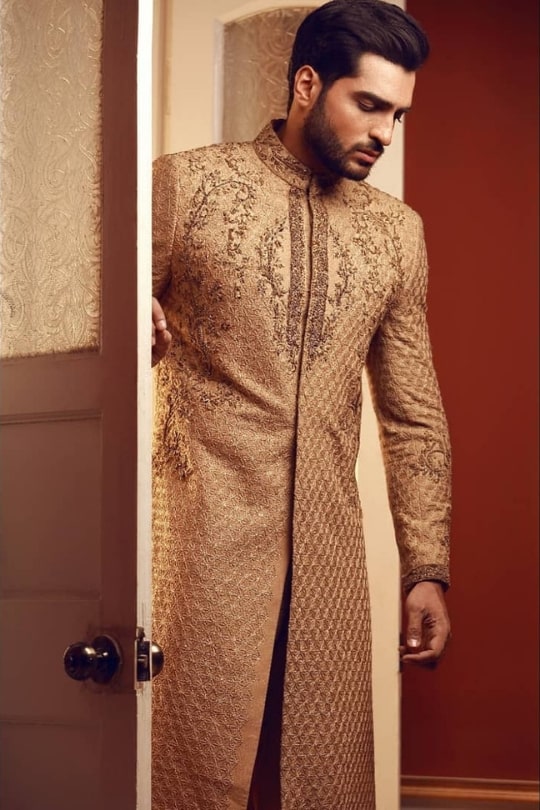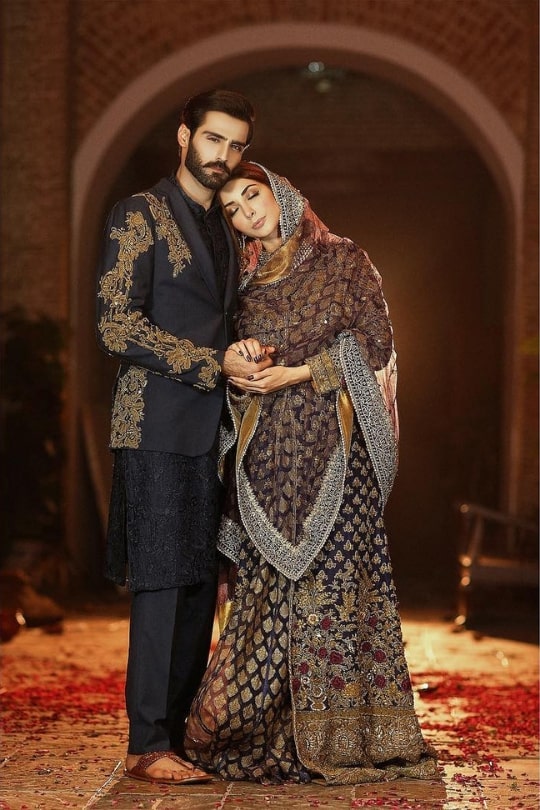 Deepak Perwani
Deepak Perwani can be called one of the founding fathers of fashion in Pakistan as we know it. He is forever in public demand and that's because his label stands firm in its delivery of quality outfits. You will never find a drab design in Deepak's collection. Deepak's sherwanis are appearing on global red carpets and ramps longer than the age of most millennials. He is an established designer; whose name is more than enough to guarantee quality. There is always something interesting and likable in his designs, inspired by his original sense of creativity.
He explained his take on men's fashion in an interview as; 'I think the Pakistani man is a very well dressed human being. A little laid back in Karachi because we live in a city by the sea so the weather doesn't allow for wearing jackets, suits and ties stuff like that- though you do see that kind of fashion in corporate wear all the time. As far as Lahore and Islamabad are concerned I find they dress up a lot more than we are in terms of cities and people do take care of what they look like.'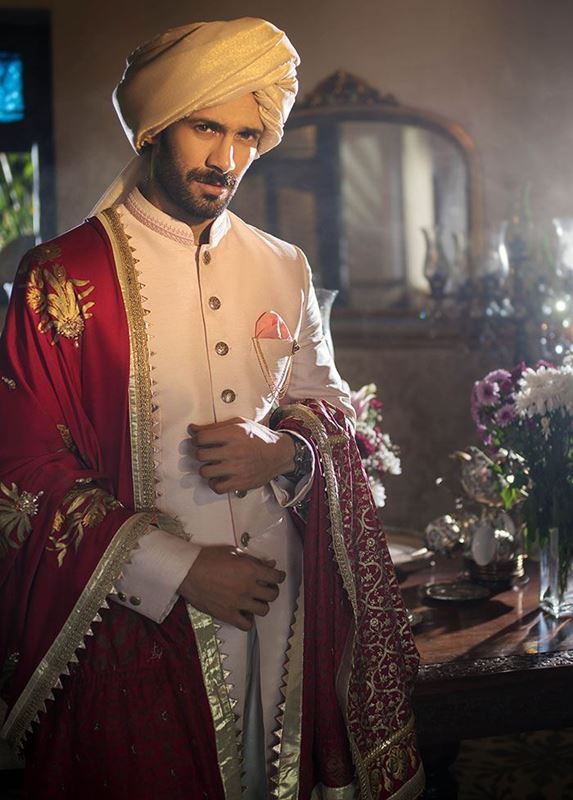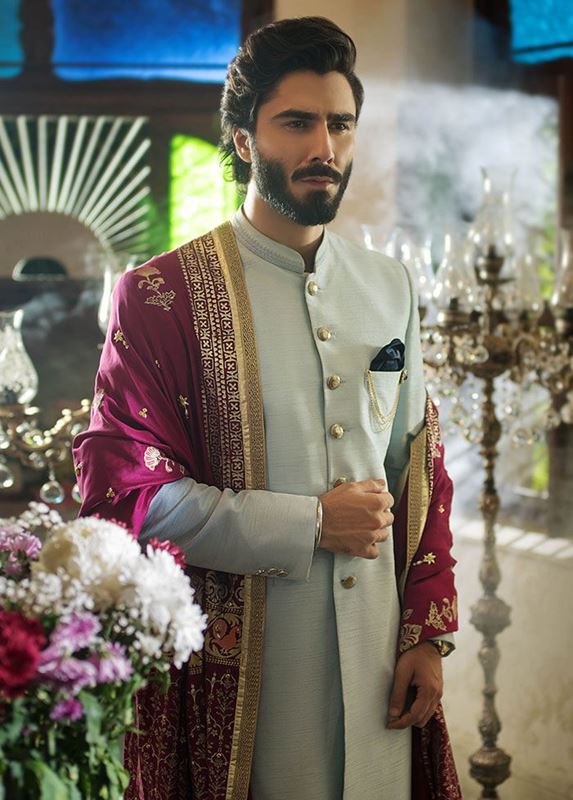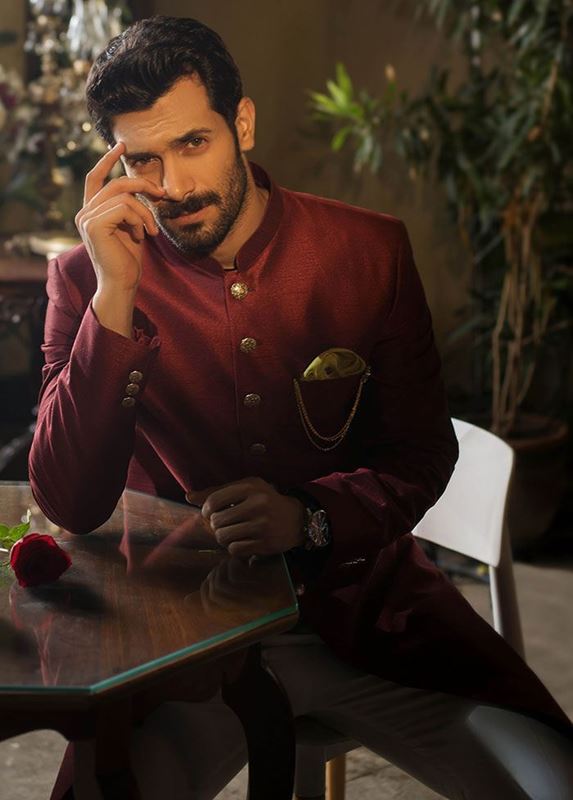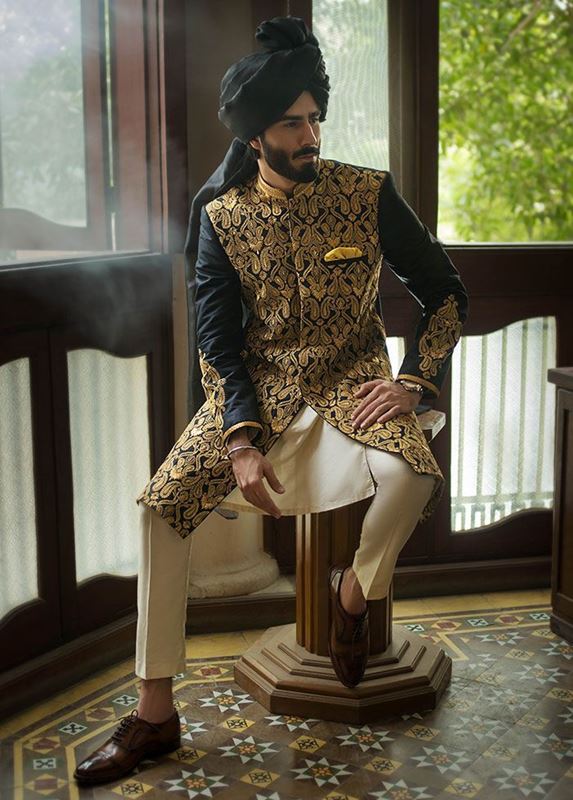 Nomi Ansari
Nomi Ansari's bridal couture is one of the most coveted fashion brands in Pakistan. Mainly because his fascination with vibrant colors is visible in all his designs and combined with embellishments, his dresses resemble fantasy landscape. If you're wondering why he's on our list, then here's the reason why! We picked him, ladies because he is the guy who has always aces the subtle task of making the coordinated bride and groom outfits. Besides, his menswear designs are equally festive, without compromising that masculine edge! His brilliant designs can make sure that even though the bride and groom are clad in similar looking outfits, their individuality is intact.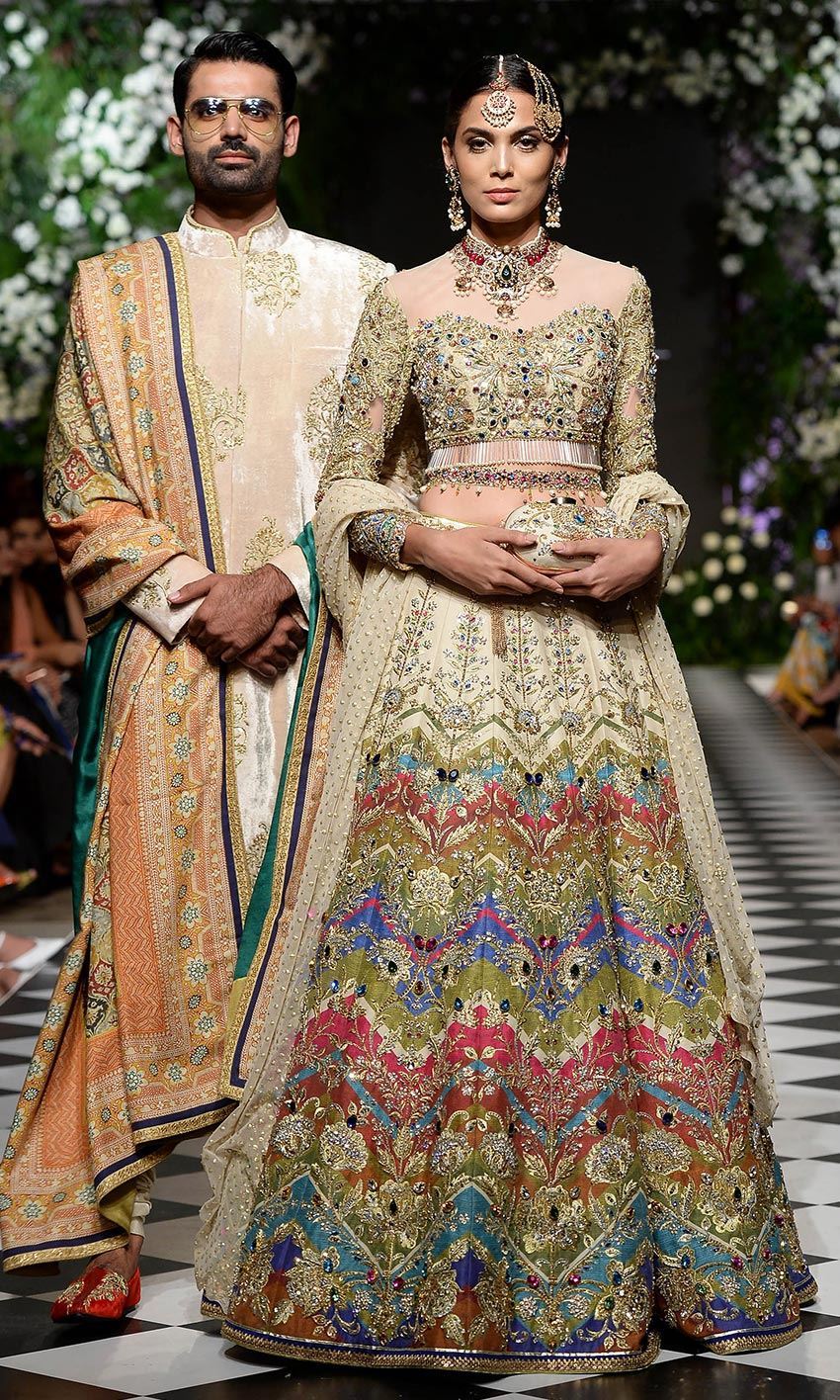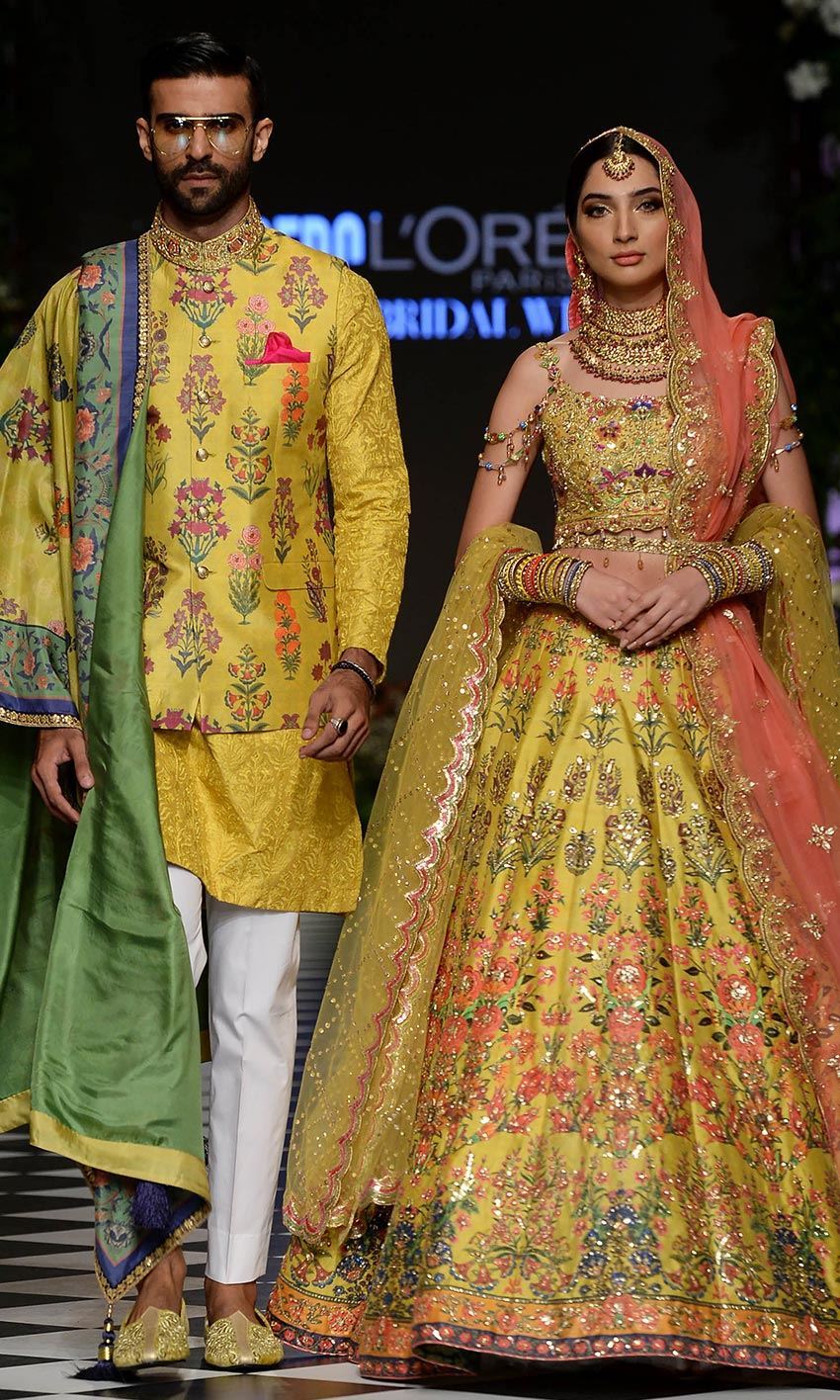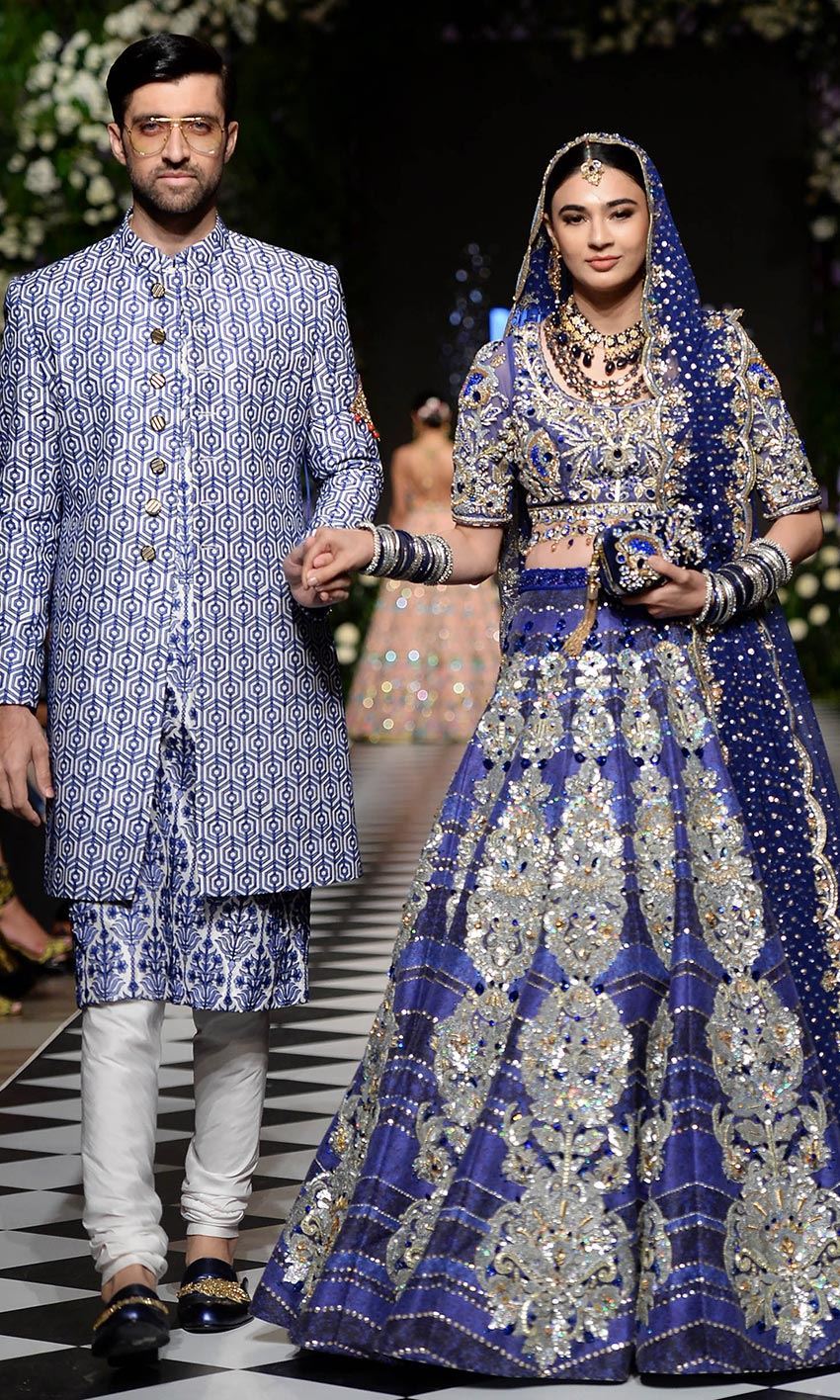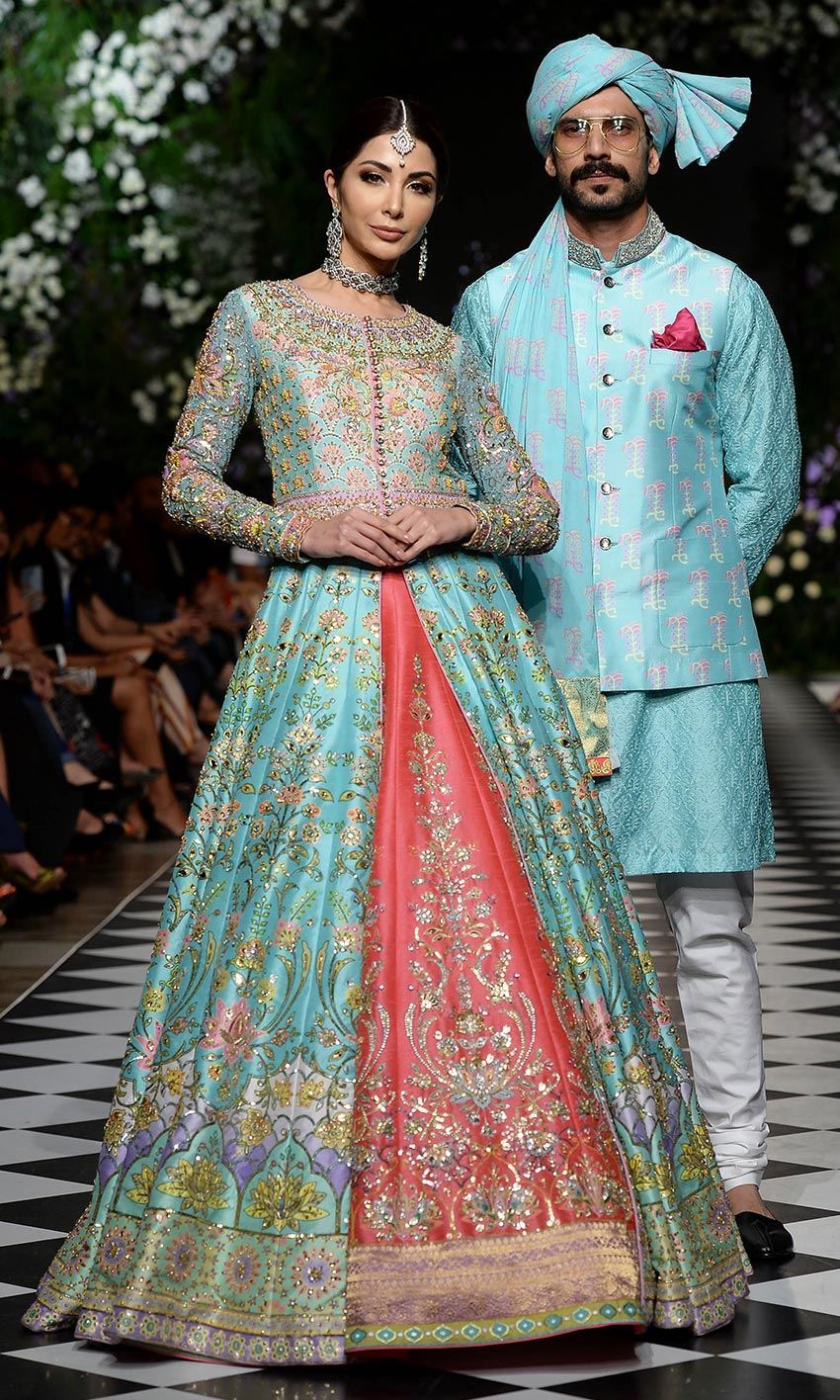 Mohsin Naveed Ranjha
Mohsin Naveed Ranjha is a new name in fashion, but it gained quick recognition and public trust. The designer's color palette is unconventional, and his silhouettes are inspired by the Mughal Dynasty with a modern twist. He collaboration with Ranveer Singh in one his collections, and consequently gained instant global recognition for this marvelous collection! He is a popular designer in men who wish to experiment with conventional fashion norms.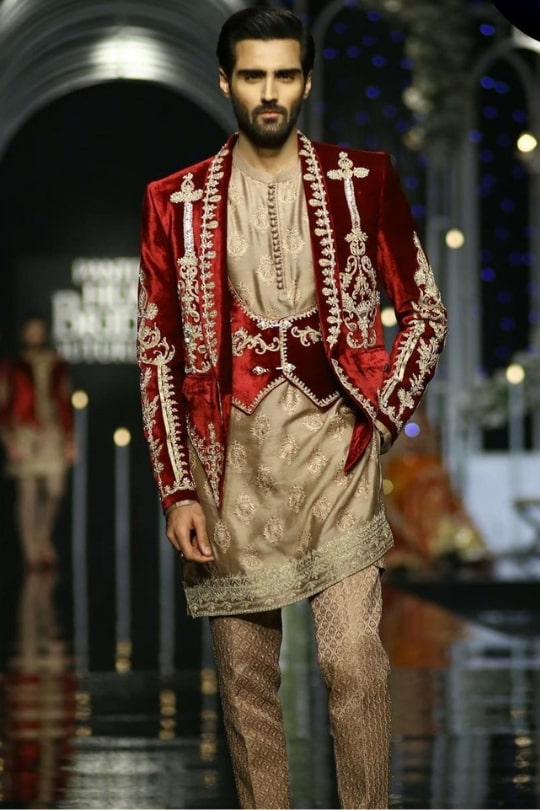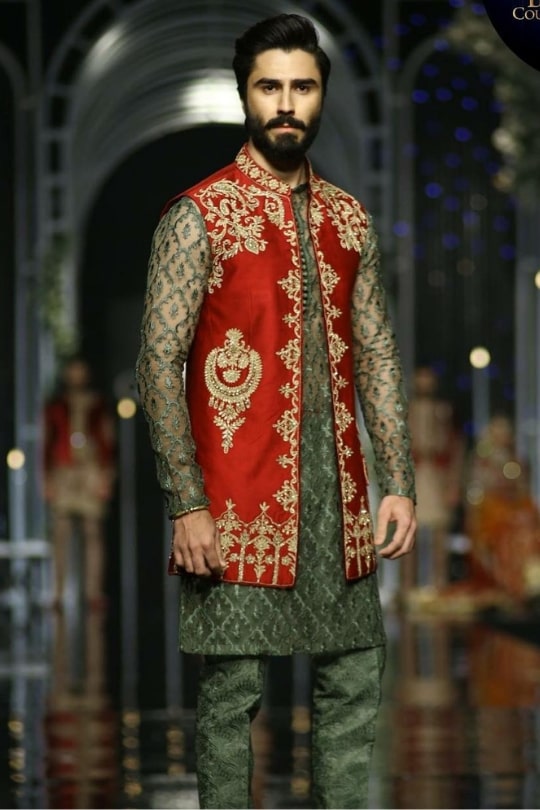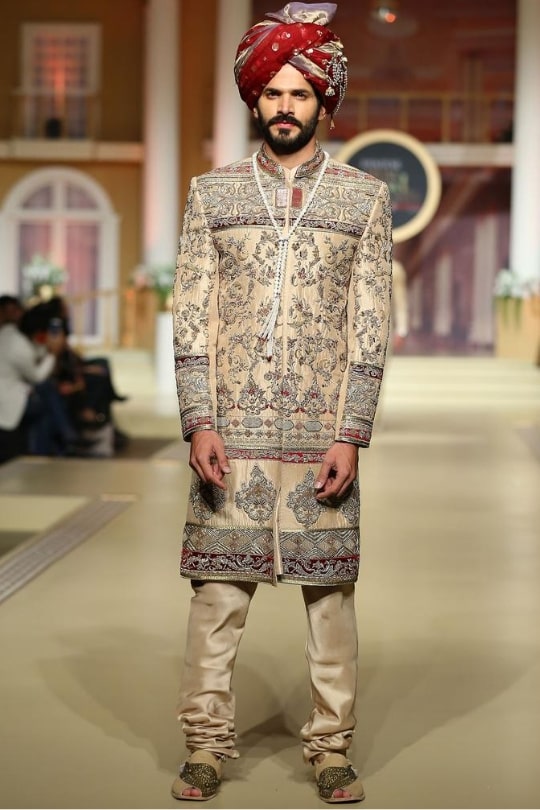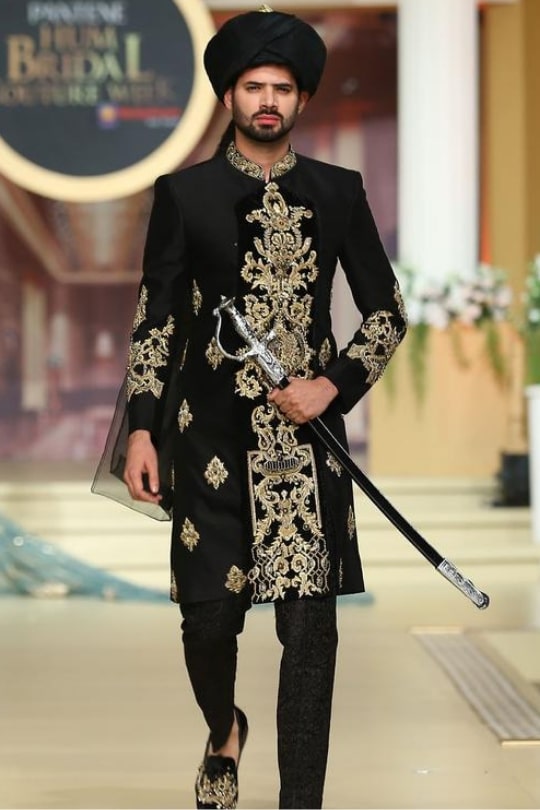 Faraz Manan
One can never really say no to creation by the great Faraz Manan. If Bollywood's diva Kareena Kapoor Khan is an avid fan of the label, then imagine who would mind being in that fan list! Manan is a genius when it comes to pastels or metallic palettes. He has been in the fashion industry long enough to always offer what people need, and keep them coming for more. He might not juggle with his color palette much as compared to the rest of the designers (who like to play with the color wheel), but his cuts and silhouettes are hard to beat!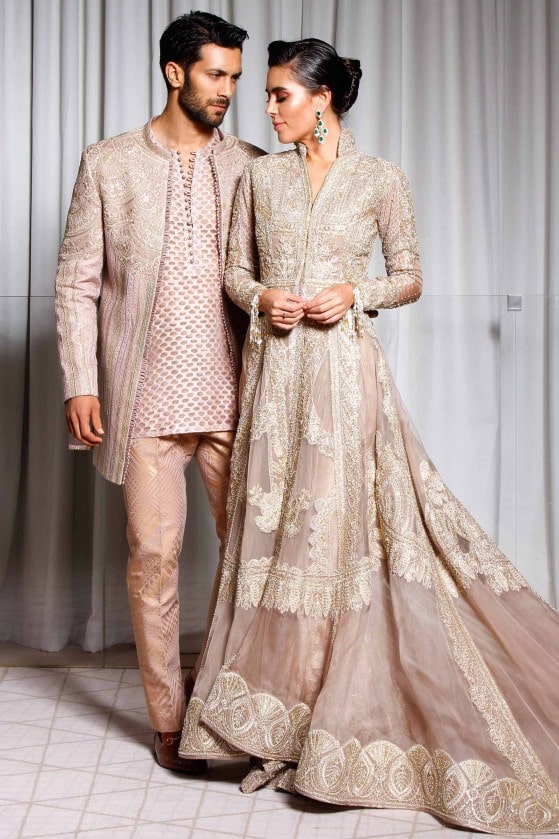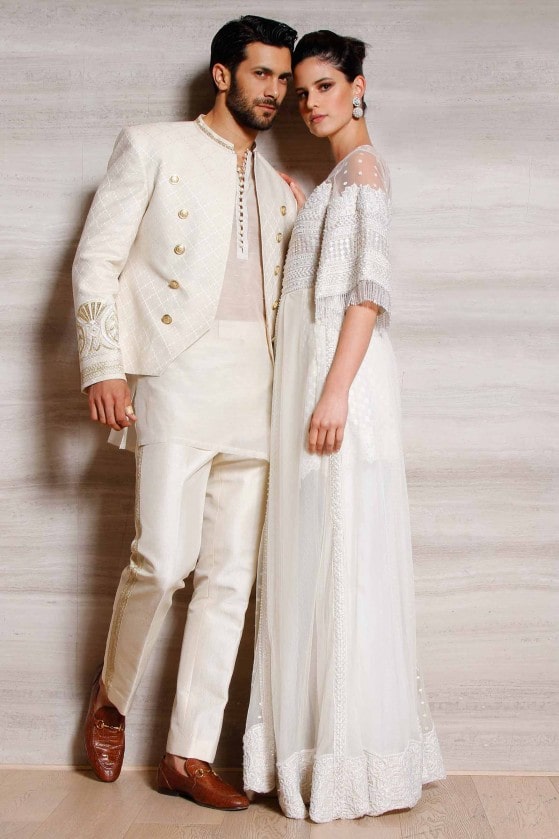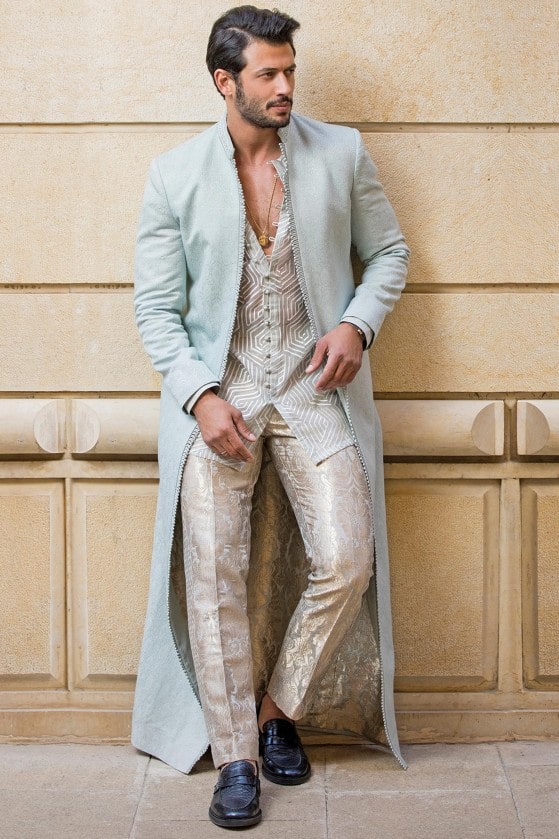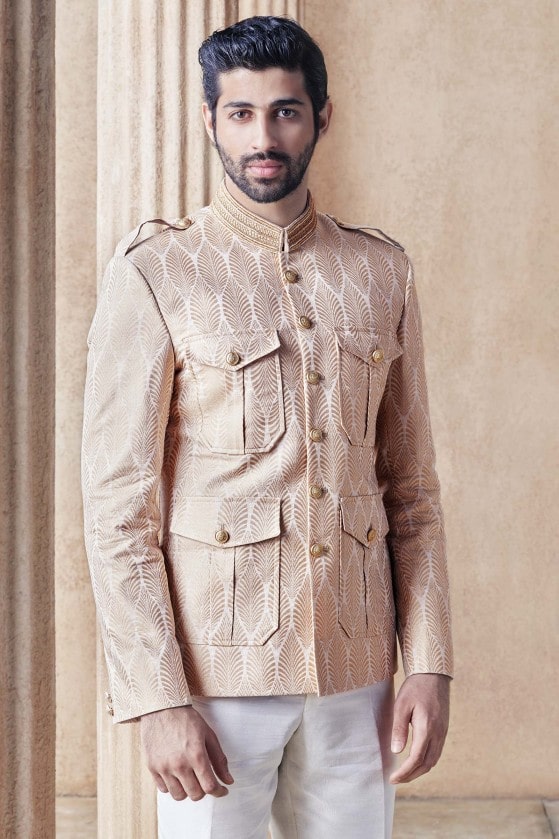 Munib Nawaz
Munib Nawaz is known as someone possessing a dynamic vision in the world of fashion. He is widely admired for his creative designs that are opulent, elegant and ahead of their time. The energy and forcefulness his clothes convey shows that his interpretation of modern man is someone who is secure in his own skin, but nevertheless, he is not afraid to push his boundaries. If you are the sort of a person who likes convention with a touch of eccentricity, then you should check Munib's clothing line.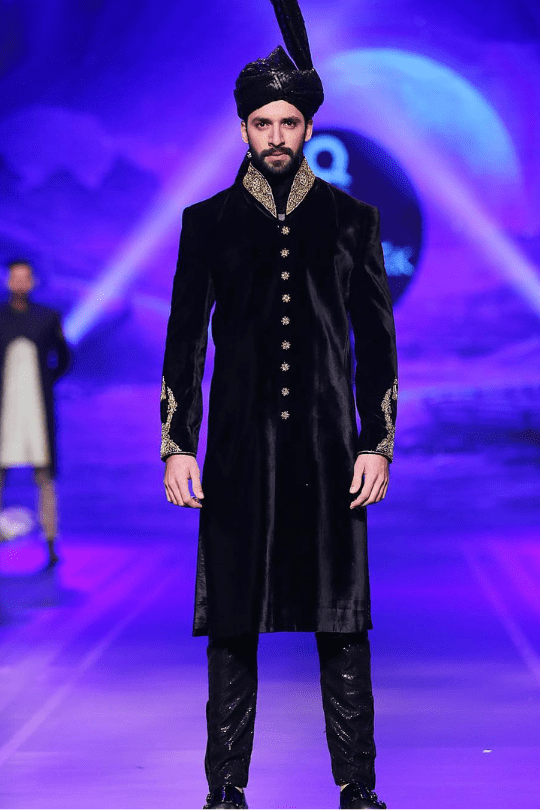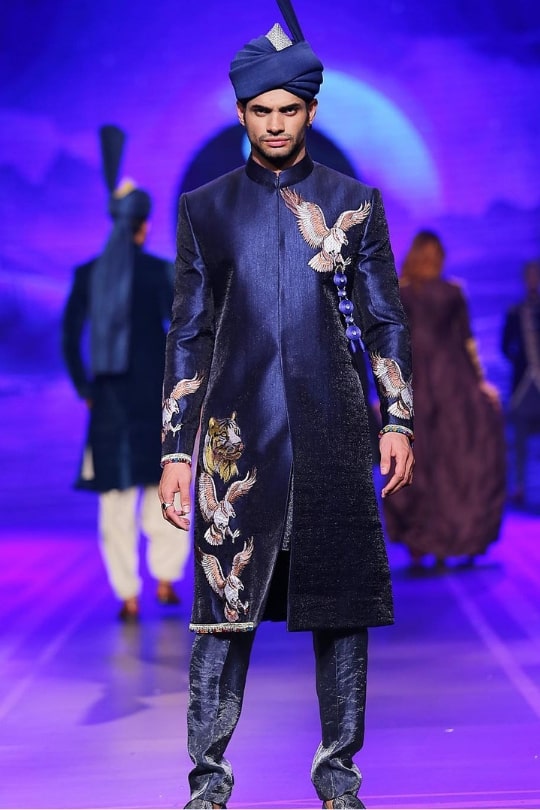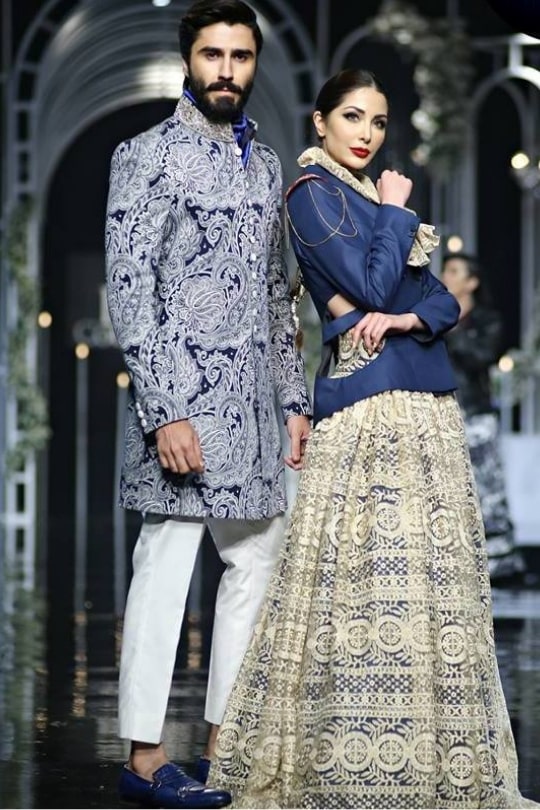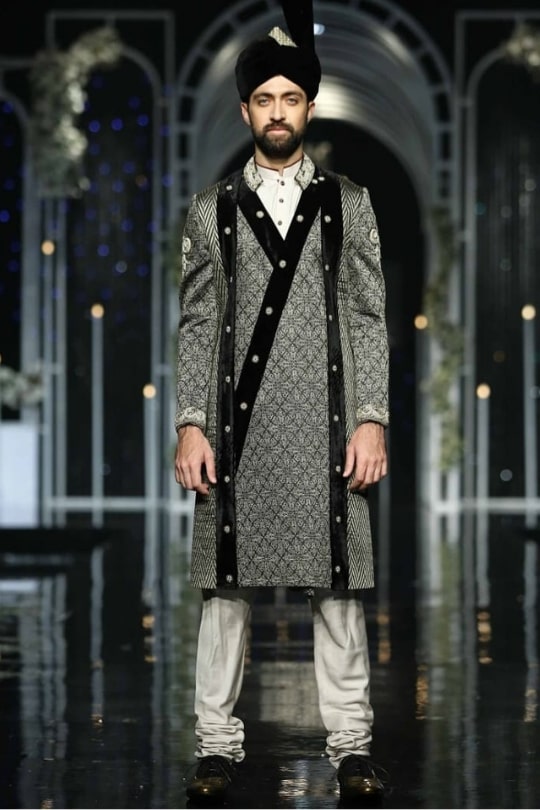 Republic by Omar Farooq
Omar Farooq is another designer who's been in the game less than a decade and yet has created a niche for himself. He is known for his structured and tailored designs. His label caters to both semi-formal and formal collections. You will find shades of blue and grey dominant in his collection, as the designer is more inclined towards these colors. Celebrity heartthrob Fawad Khan is frequently spotted wearing his designs. Mostly, because the brands ideology compliments the star's aesthetic sense or maybe it's a strategy to further promote the label as Khan and Farooq are close friends!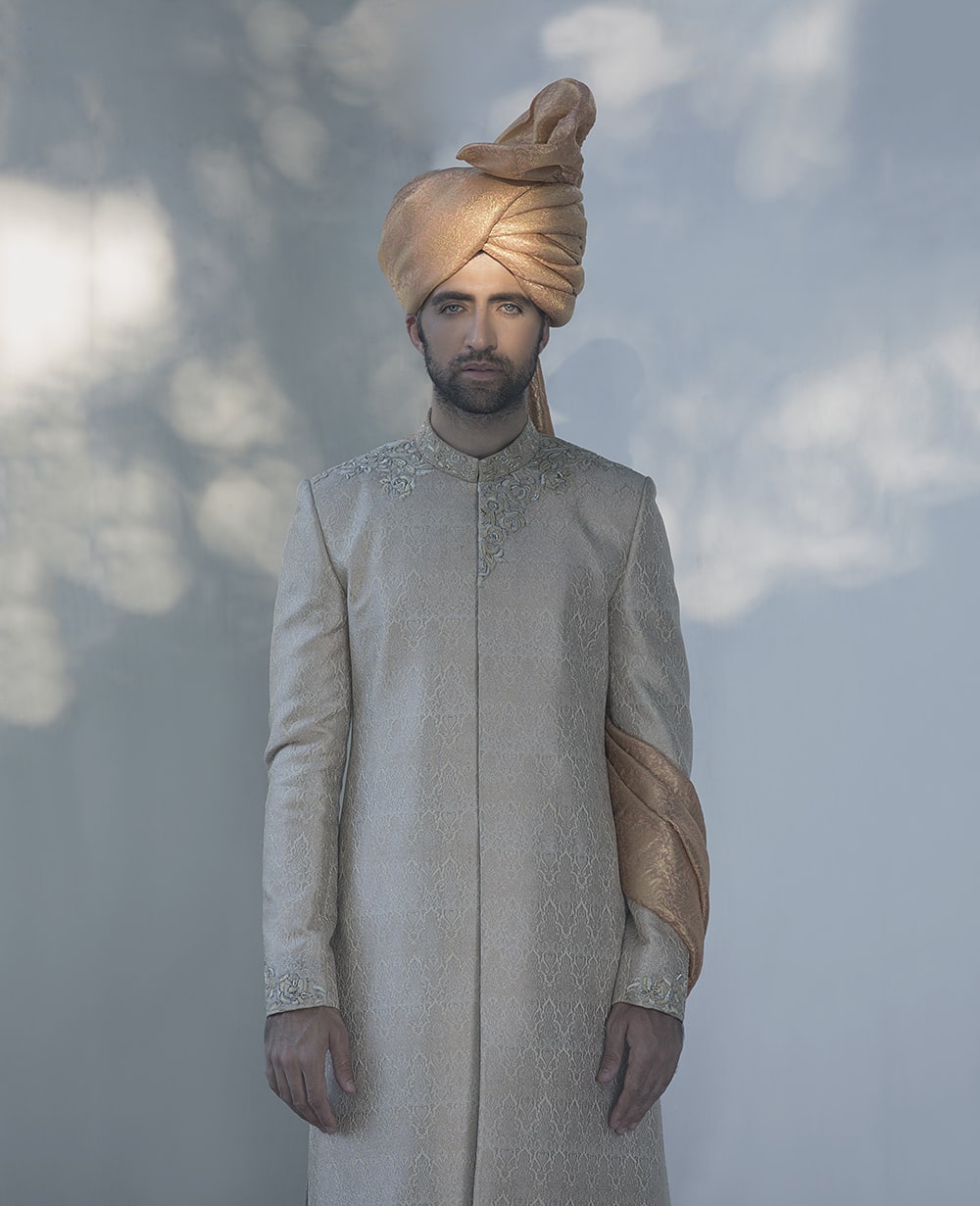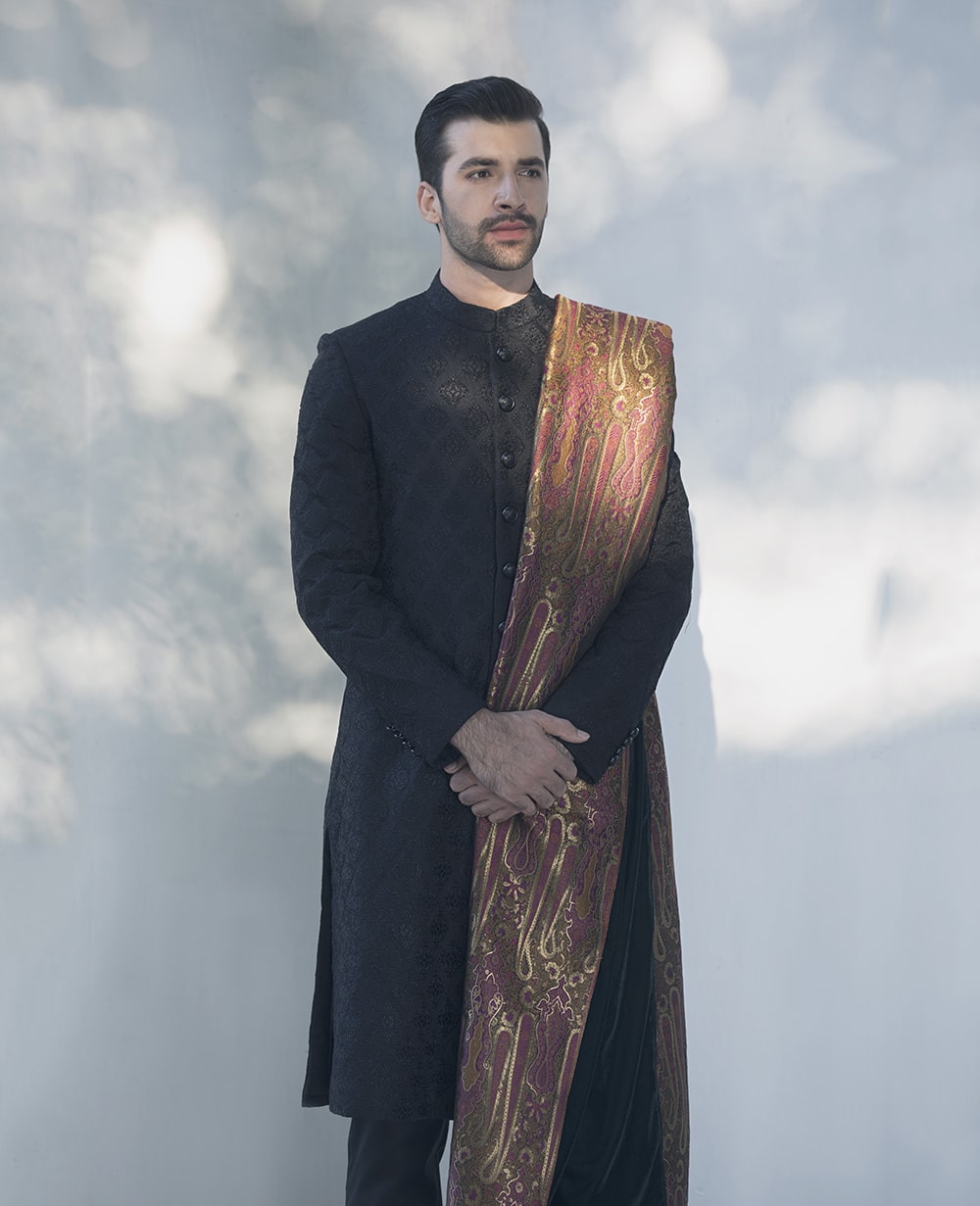 Do you have a preference for a particular menswear designer? Let us know on our social media channels!