Real Brides' Spin On Iconic Sabyasachi Celebrity Bridal Dresses
Apr 22, 2019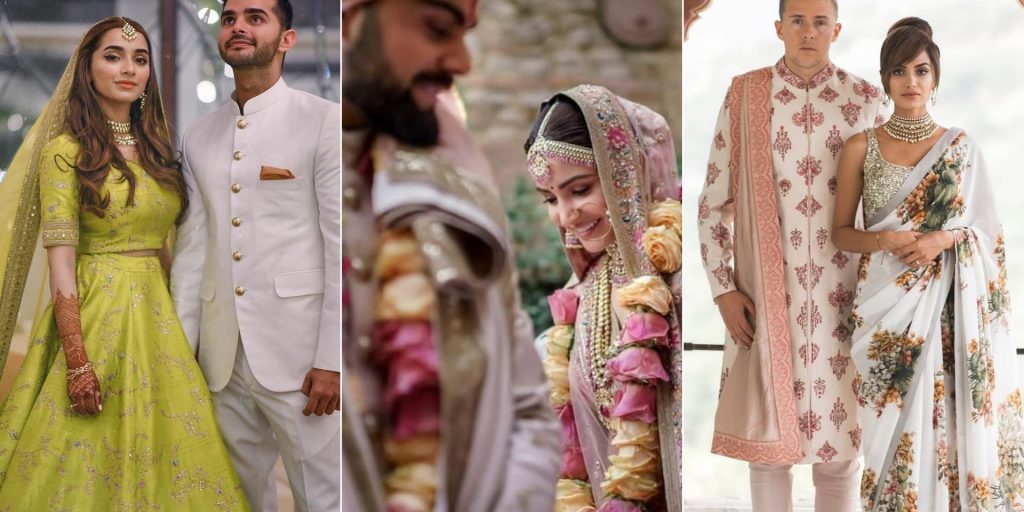 The only way you can avoid a Sabyasachi bridal dress these days is if you live under a rock. Brides, all over the world, are clamoring to ensure that Mr. Mukherjee is the designer who can give them their fairytale gown! We have to concur that the designer's play of colors and traditional fusion designs are worthy of all the commotion it ensues. Do you recall the time when Pakistani ladies suggested, Pakistan will free their captured pilot in an exchange of hundred Sabyasachi dresses? Well well, we are not being insensitive to the whole Pak-Indo situation here, on the contrary, we are just giving an insight about the Calcutta based designer's popularity on this end of the line.
In this article, we are going to show you the trendsetting bridal designs by Sabyasachi. These dresses were made famous by celebrities on various weddings, and then real brides recreated them in the most fashion-savvy way. Scroll down, and you will find that in the fashion face-off, some real brides outdid the celebrities.
Deepika's 'Overwhelmingly Traditional' Sindhi Wedding Lehenga
#DeepVeer had us in the thralls for quite some time when they released the adorable photographs of their wedding. There is just something magical about people who share happily-ever-after on screens to tie the knot off-screen, guess that's why everyone goes a little crazy over celebrity weddings!
At a recent wedding, the bride replicated the Sindhi-Punjabi wedding dress of Deepika Padukone. We all knew that the red lehenga featuring 'Sada Saubhagyawati Bhava' embroidered on its dupatta, was a fashion history moment. This Indian bride made some alterations in the choli, opting for a sweetheart neckline instead of the high neck. We think hers' was a pretty great attempt at this elaborate and traditional attire.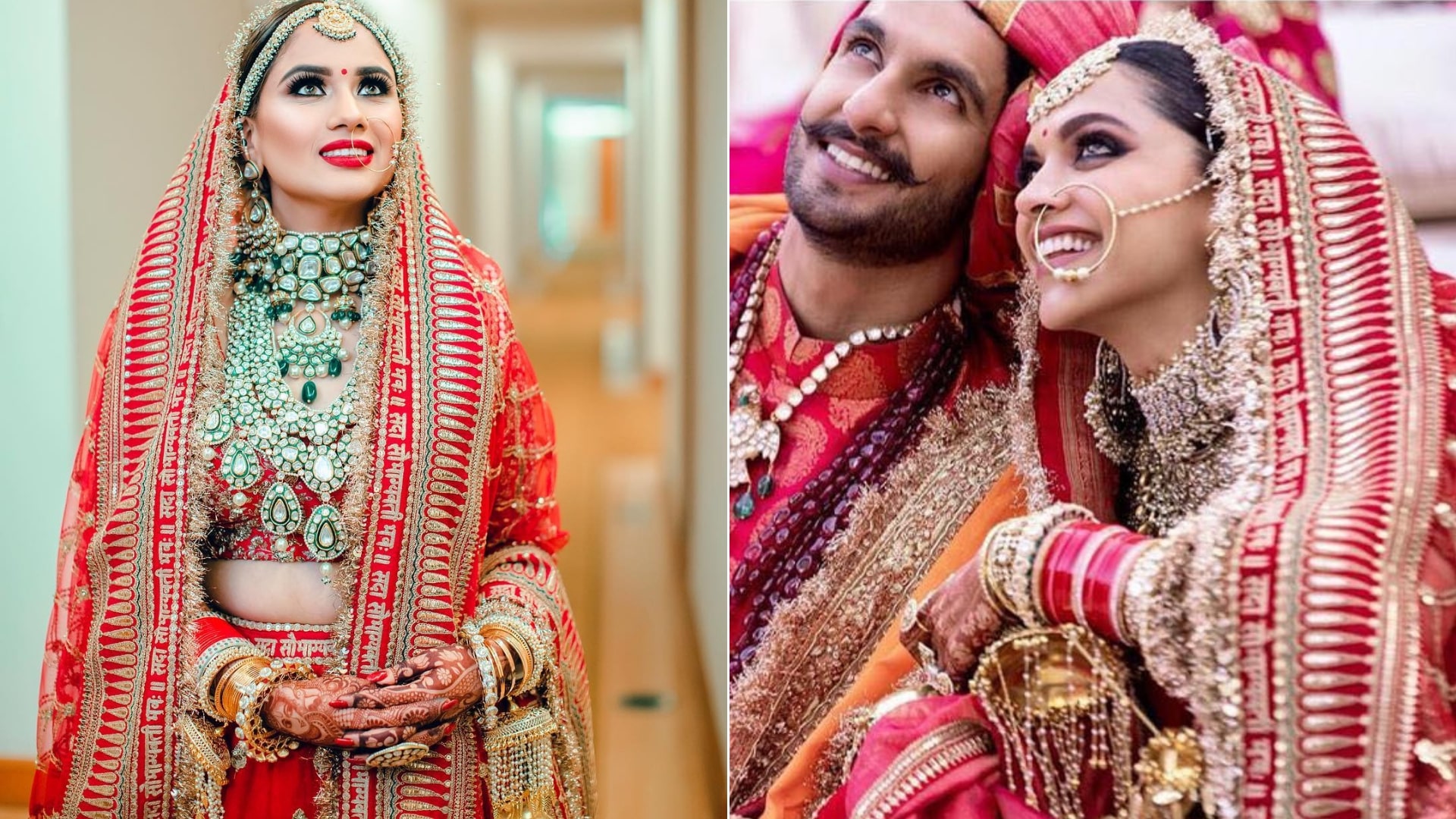 That Lime Green Lehenga of Alia Bhatt Everyone Wanted
Alia Bhatt painted a very pretty picture in a fluorescent green lehenga at the reception of Sonam Kapoor. (It was also her first official appearance with beau Ranbir Kapoor, which confirmed their relationship). The lehenga was made in silk and organza. The ensemble was hand-embroidered with floral motifs and delicate silver thread-work. We think till date this dress has been one of the most popular among the brides, as half a dozen have worn this particular outfit! We've seen similar variations in other colors as well, but this shade of green paired with silver delicate embroidery stands out the best! No wonder it was an instant hit.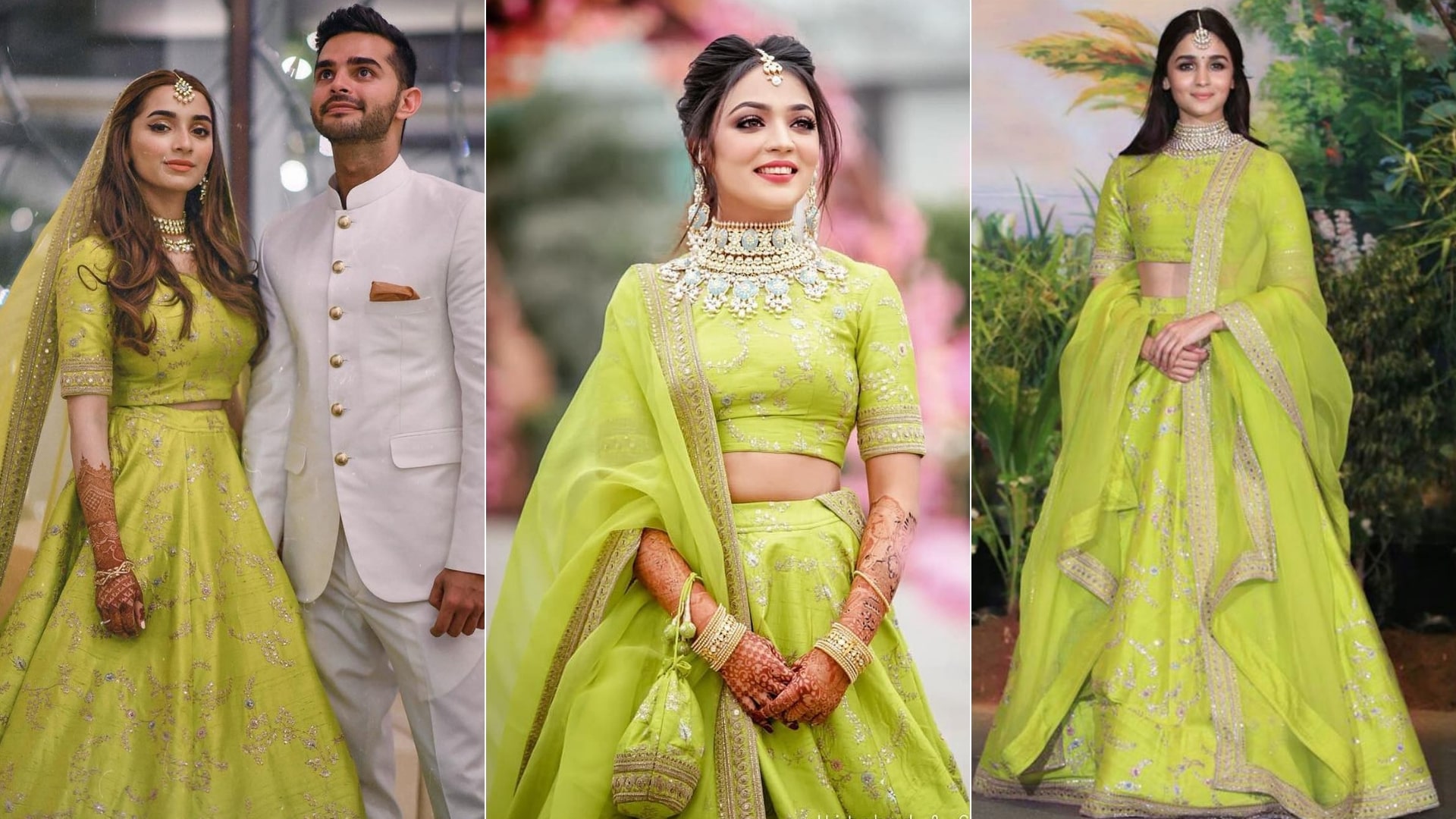 Kanauj-Rose Lehenga Custom Made for Priyanka Chopra
This all-red lehenga has become the latest bridal trend, even though people weren't sure about it when Priyanka had the dress custom made. However, minus all the gold and silver thread work, this all red lehenga is the newest thing to happen to the concept of 'bride in red', and we loved how so many brides were willing to spin it in a new way. That's probably why Sabyasachi added the Kanauj-Rose to his later bridal collection.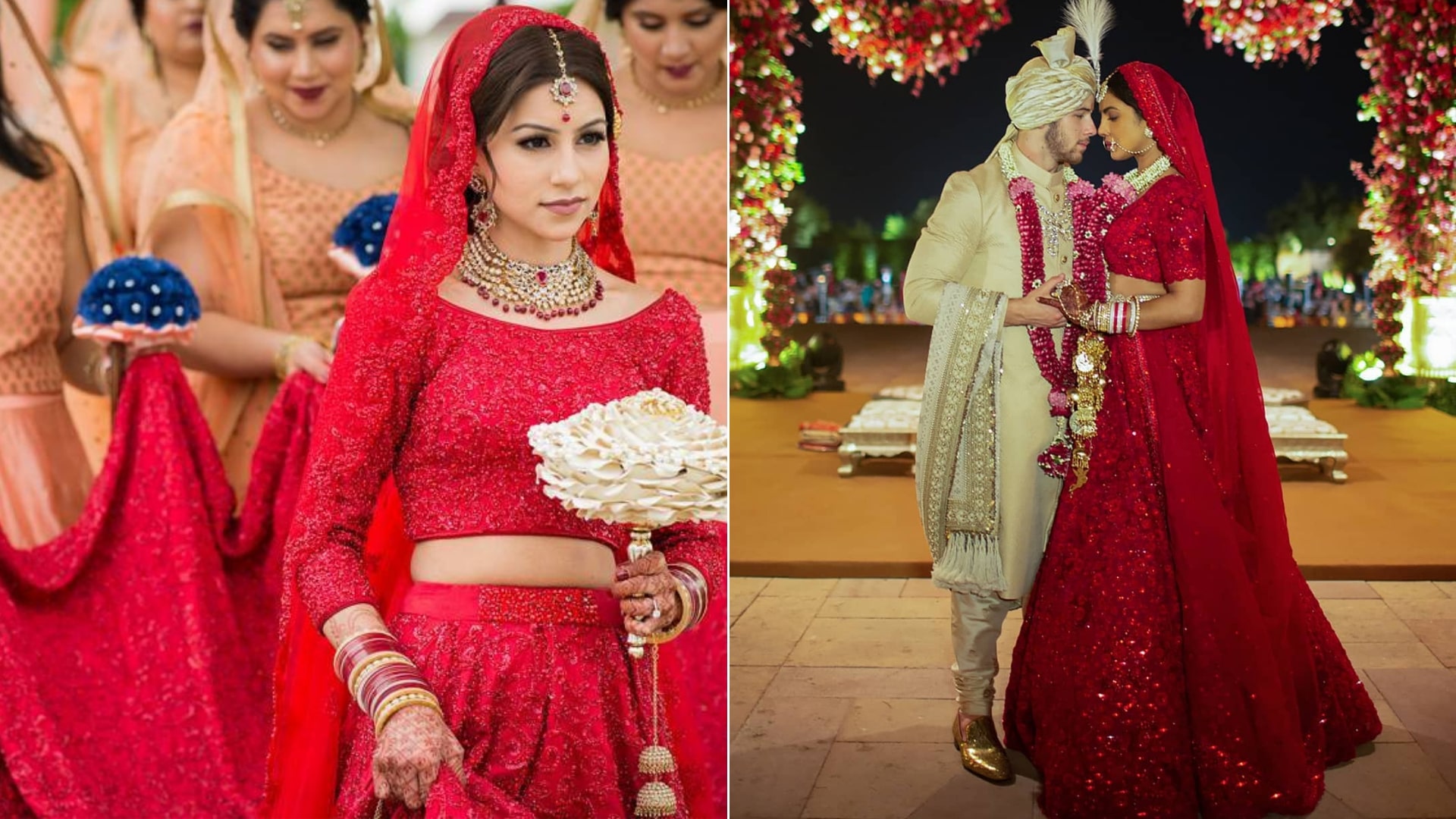 Frida Kahlo on Acid Dress from Deepika's Post Wedding Bash
Deepika wore statement eveningwear in pure silk, embroidered with velvet appliques, gilt thread, and silk floss; at the post-wedding bash. It was a fun evening with Ranveer's sister as hostess; and the newly-wed couple opted for unconventional, edgy looks. The floral dress is worn by Deepika sure caught the fancy of a few brides, who recreated the dress in 'spring meadow in heaven' sort of way. Kudos to them!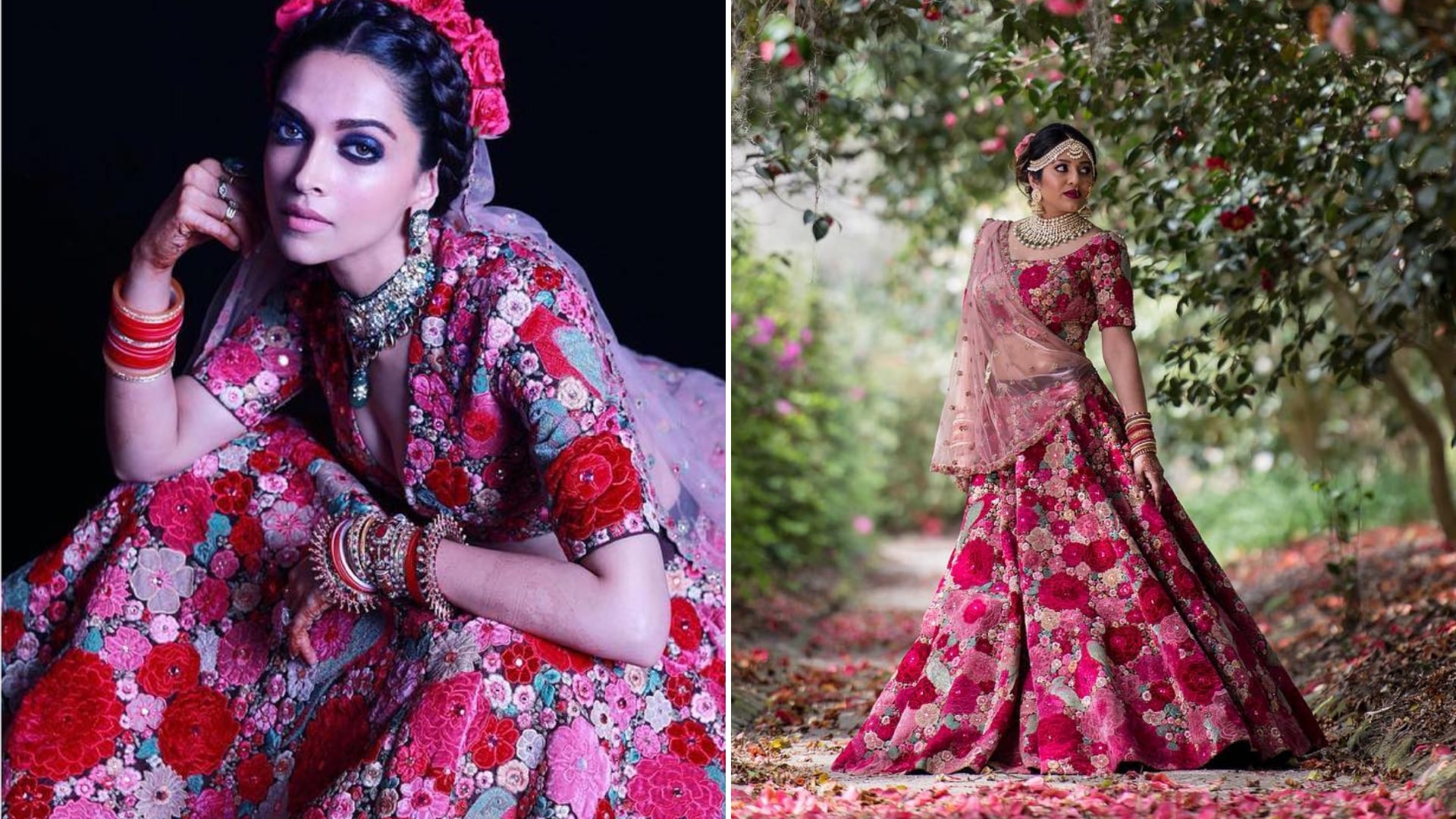 Anushka's Mehendi Lehenga that Make Us Happy Every Time We Look
Yes, that's the aptest description of the effect this colorful ensemble has on it. Such an unusual palette of colors that somehow comes together in the most magical way possible! It is a decidedly day-time wedding dress, and it came just in time when the bridal trends were flooded with colors and floral patterns. It's a breathtakingly gorgeous dress, and these brides made it their own with a few alterations.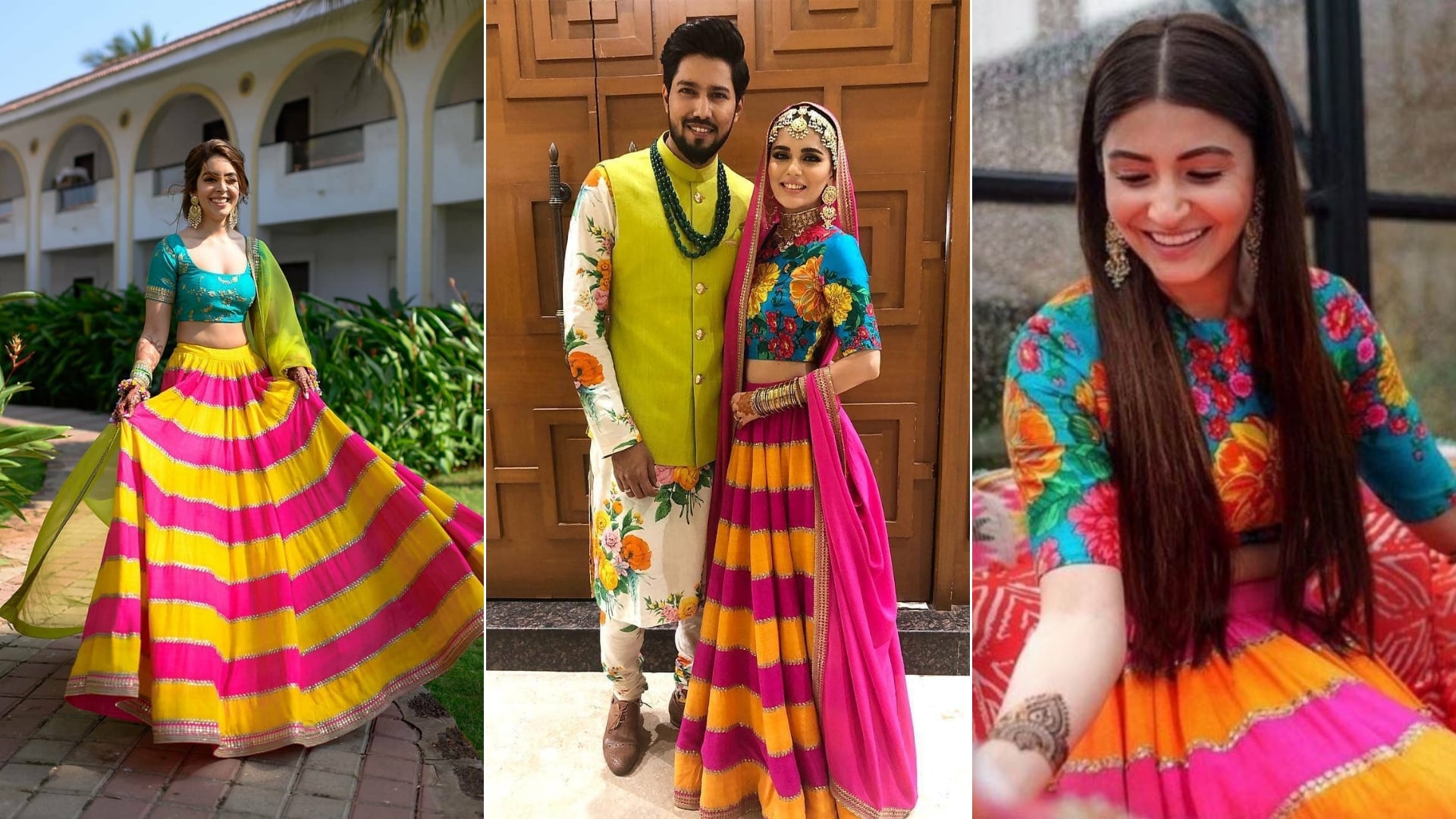 The Regal Maroon Velvet Lehenga that Screams Royalty
International blogger Diipa Büller-Khosla (right) looked queenly in a deep maroon Sabyasachi lehenga. Although, she might not get the credit making this lehenga popular entirely, as almost a dozen brides wore this velvet lehenga with signature Sabyasachi choli. However, she carried the dress with enough panache to make a statement. We have seen this lehenga in moss green, red and blue variations. The embroidery alterations also made the dresses, unique for their wearers.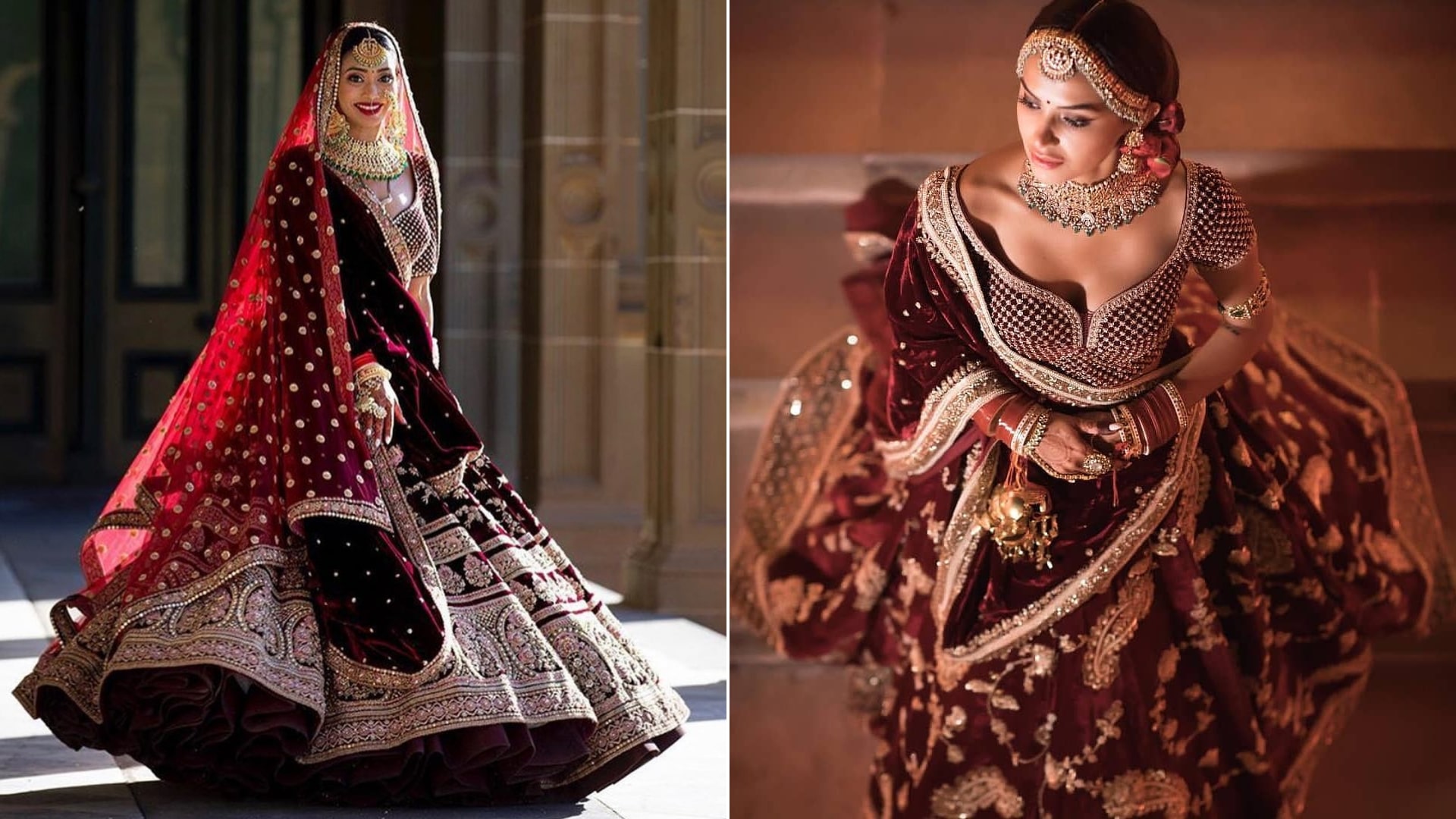 Of all the latest and older Sabyasachi dresses, these were the few that won over so many brides-to-be. With his latest statement jewelry, and shoe designs; brides can now be clad head-to-toe in Sabyasachi, and they will be sure to go instantly viral on social media. Mr. Mukherjee is setting a tough precedent for competitors, but the brides are glad for his eccentric fashion creations.