Ansab Jahangir Celebrates The Journey Of A Woman In 'DIA'!
Sep 26, 2020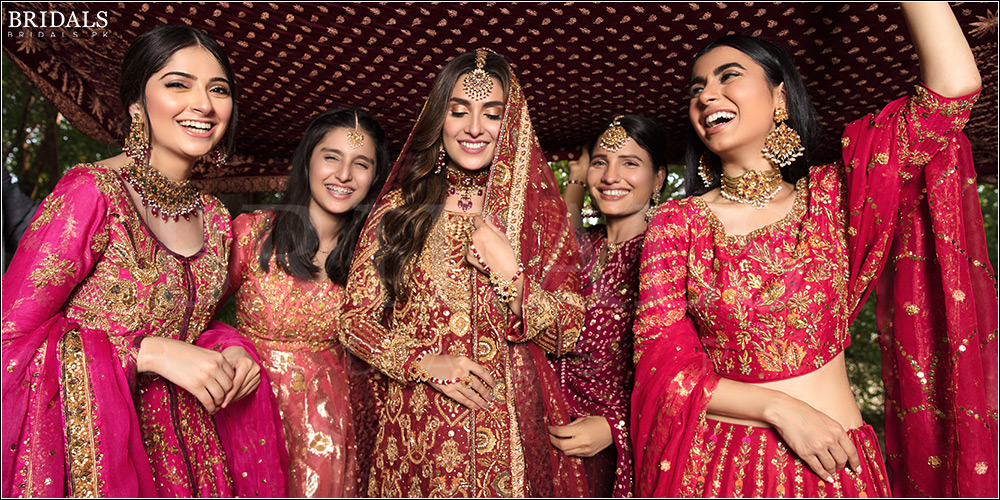 Article by: Zarmeena Ali
'DIA' by Ansab Jahangir is a commemoration to women and for women everywhere. The beautiful journey of a woman, ever evolving, from dreams to ambitions finally landing on her big day, is set all in motion in DIA. The musing of the bride along with her bridesmaids captured in their element, against greenery and spring bloom celebrating what was, is and what it will be. DIA is for everyone. It features Ayeza Khan all dolled up wearing Ansab's latest collection. The muse plays her part well narrating and playing the part showing the bond of a marriage and how thoroughly beautifully binding it is. Not just for the husband and the wife but between two families coming together as one. The fun spirit, the zest this, is what the basic concept is.
The clothes, exceptional as they are, there is something from the bride to the bridesmaids. From designing cardinal red for barats, with dabka laden cotton net shirt and matching with a farshi gharara with a green border to die for, an organza net dupatta with salmon borders completes the entire look. For a mehndi look, Ansab has a bottle green angrakha all set to rock your boat. With heavy gold and fuchsia embellishments, burnt orange French knots and a worked Dhaka pajama alongside two toned dupatta, this just might be the perfect 'shendi' dress for you. For the valima look, a lichen green metallic Swarovski infused angrakha paired with a shimmery blossom pink gharara with appliquéd borders and worked dupatta. Lesser worked ensembles are also available for the whole wedding entourage.
1. Engagment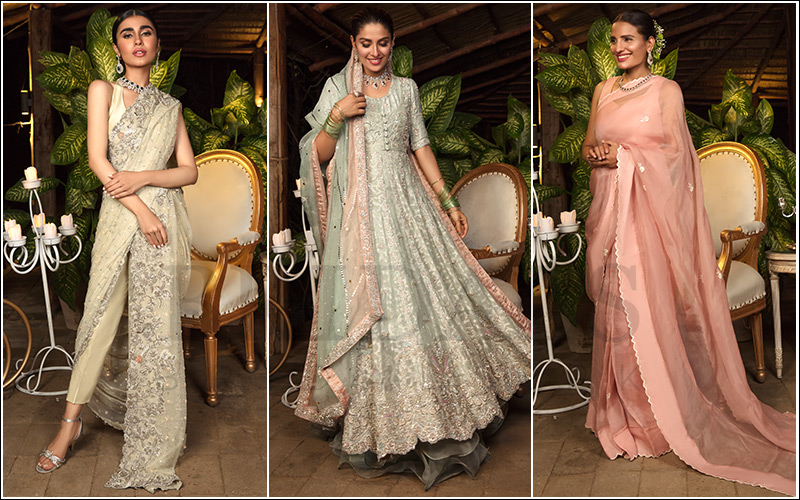 2. Maynoon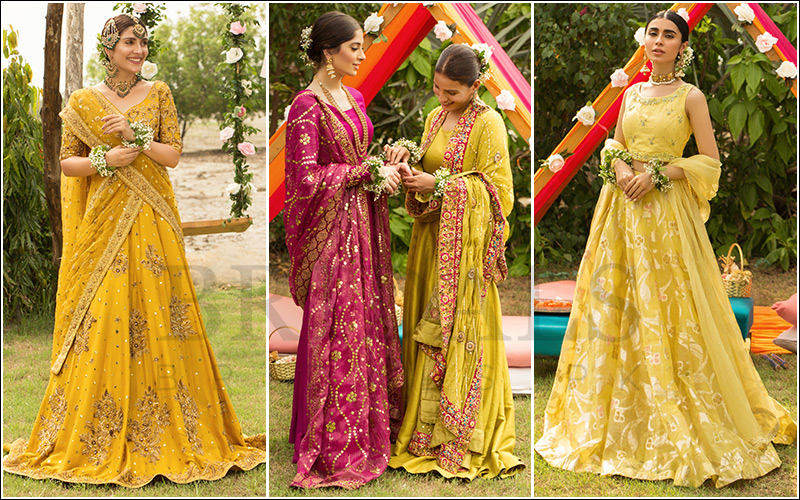 3. Mehndi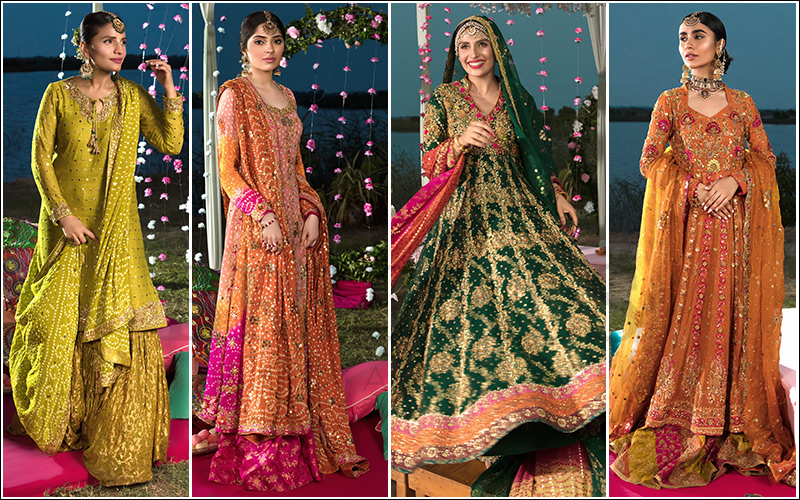 4. Barat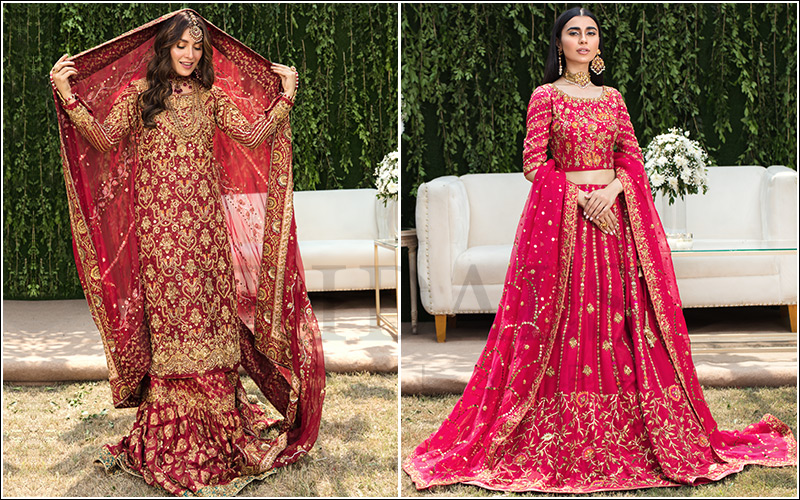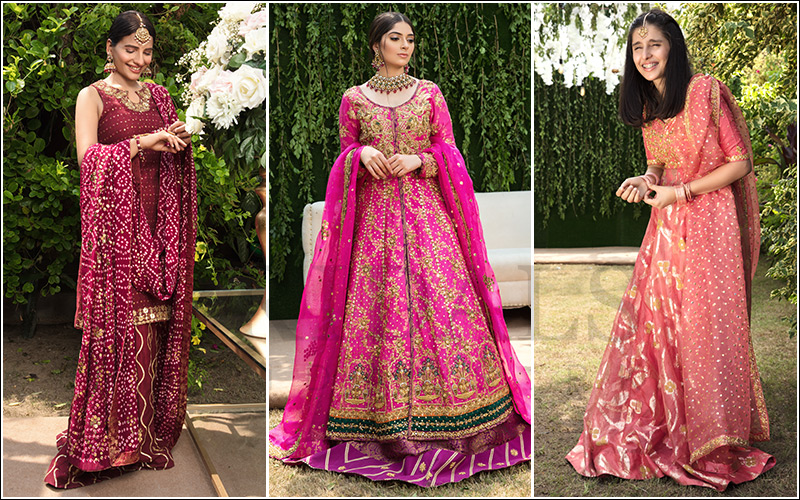 5. Nikah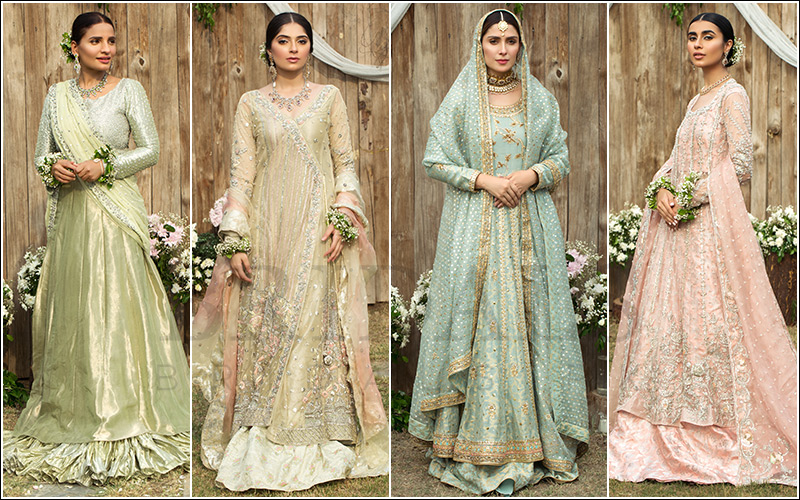 6. Walima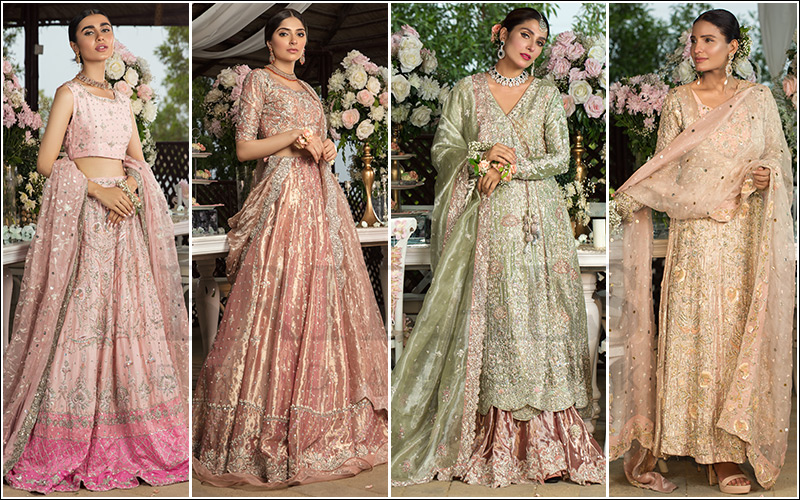 In Short this collection is not to be missed!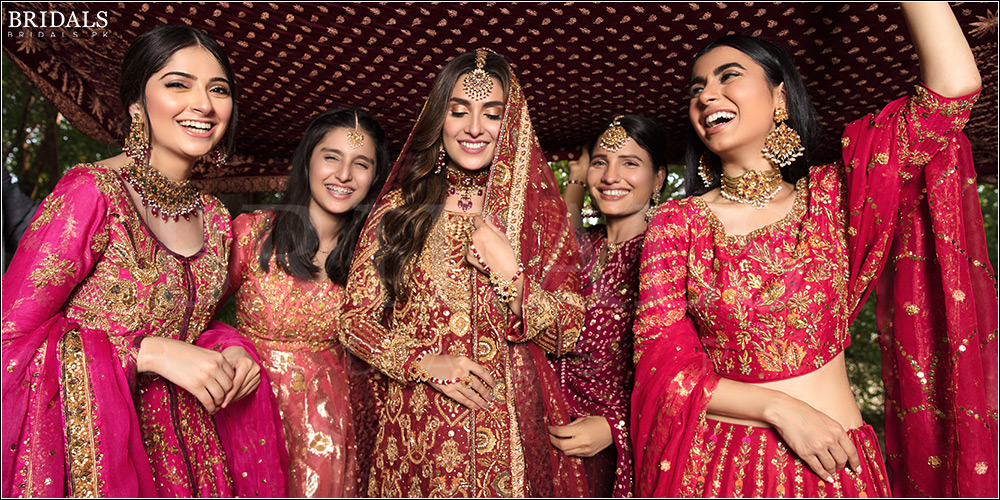 Ansab Jahangir Celebrates The Journey Of A Woman In 'DIA'!
Description
Her latest collection 'DIA' is perfect for intimate and not so intimate weddings that are lining up.
Admin
Bridals.PK
https://blog.bridals.pk/wp-content/themes/bridal/images/logo.png