Annus Abrar Takes You Yet On Another Journey Of Love With His Latest Collection 'Mehr'!
Oct 17, 2020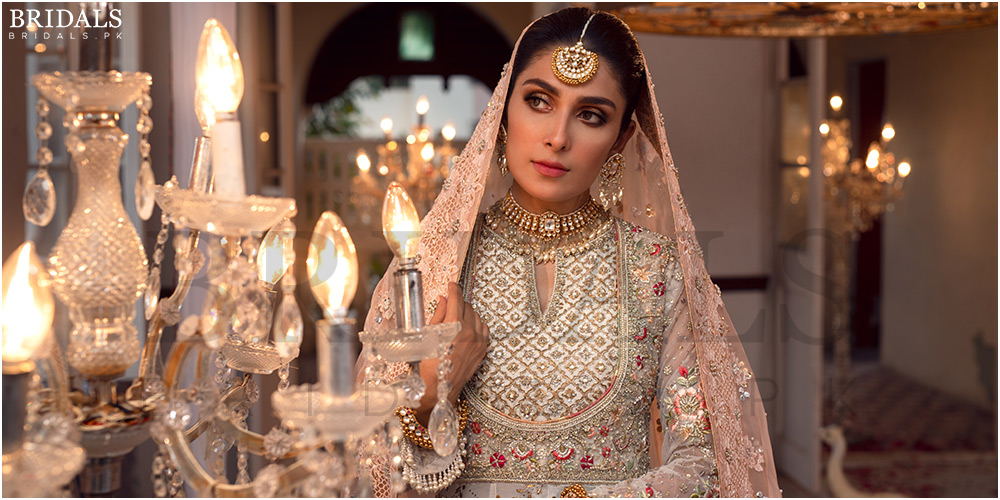 Article by: Myra Raja
Annus Abrar, brings yet another exciting collection which is based on love. Love is the beginning of the journey; it starts to end should be on the basis of love. Well, one thing is for sure, seeing Ayeza Khan portray 'Mehr' wearing these creations has us talking head over heels in love.
The concept behind Annus's 'Mehr' is that of love, leading on to the long wait of meeting her soulmate. A whisper, a nod or a hint that your soulmate is on his way. The 'agaahi' of her soulmate arriving makes the heart throb with celebration or joy, an unimaginable feeling. The 'jashn' is the continuation of celebration and the arrival reflects the timeless happiness ahead. Then comes the 'singhaar' where the bride goes through the process of getting ready. Where she takes laborious yet happy measures to ensure she looks her best and acutely aware of the 'tareef' or the admiration that only the self and inner satisfaction can guarantee. Then comes the much awaited 'mulaqaat' – the meeting of two hearts after some duration and true to the phrase, absence does make the heart grow fonder.
Annus Abrar has visualized the journey and then brought it to reality with his clothes. This winter edit is dedicated to the old-world charm only Annus can create. Icy blue peshwas, ruffled lehengas, multi-colored angrakhas, velvet hemlines, cutwork dupattas, rose gold kalidars with contrasting hemlines to chikankari, basically the works. All you much wanted silhouettes adorned with kaamdaani, silk thread embroideries and dabkas on cotton nets, pure chiffon and organza to boot your look.
Check it out below! 
1. DUAA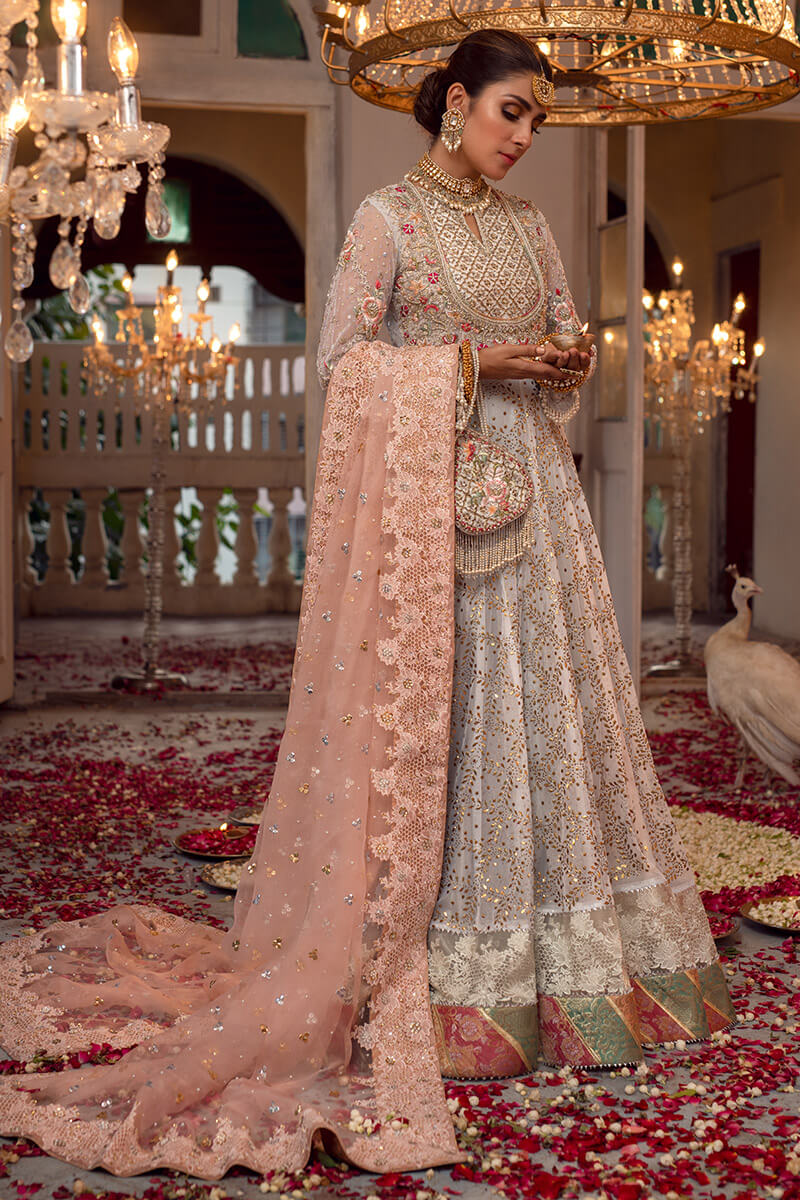 2. SEHAM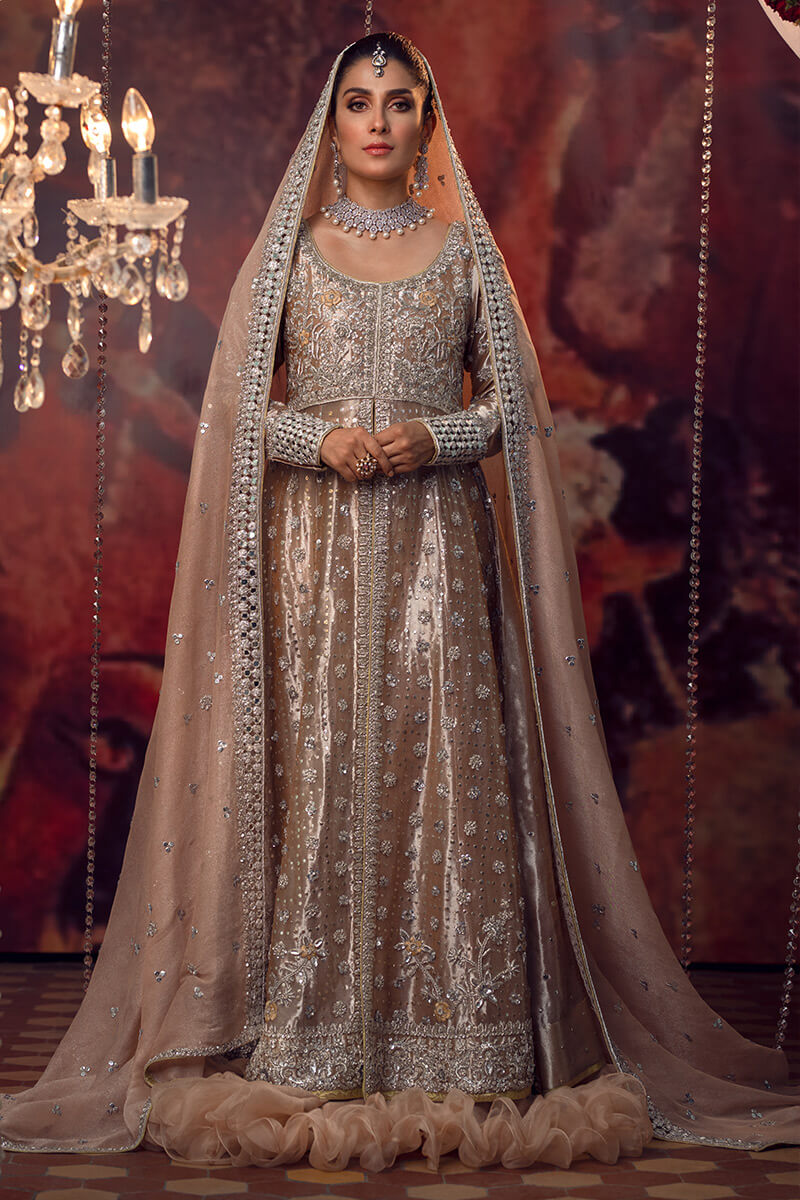 3. NADINE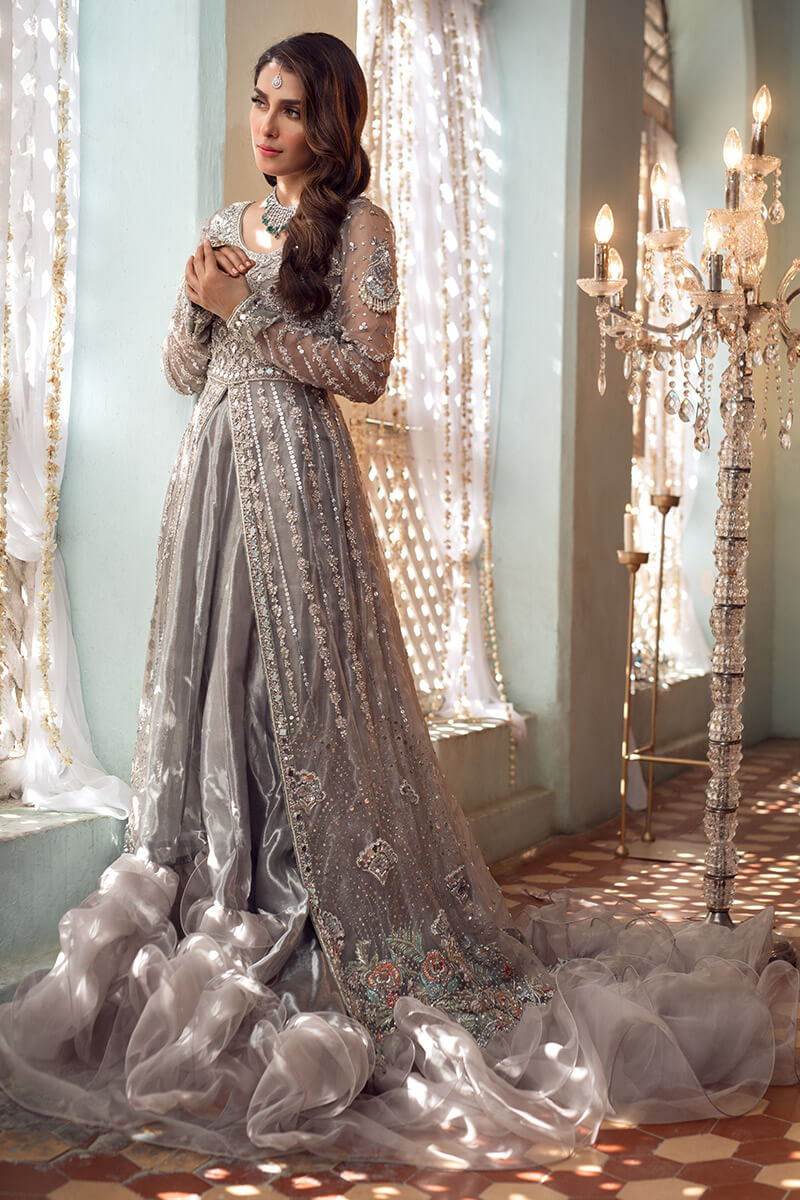 4. MAAHNOOR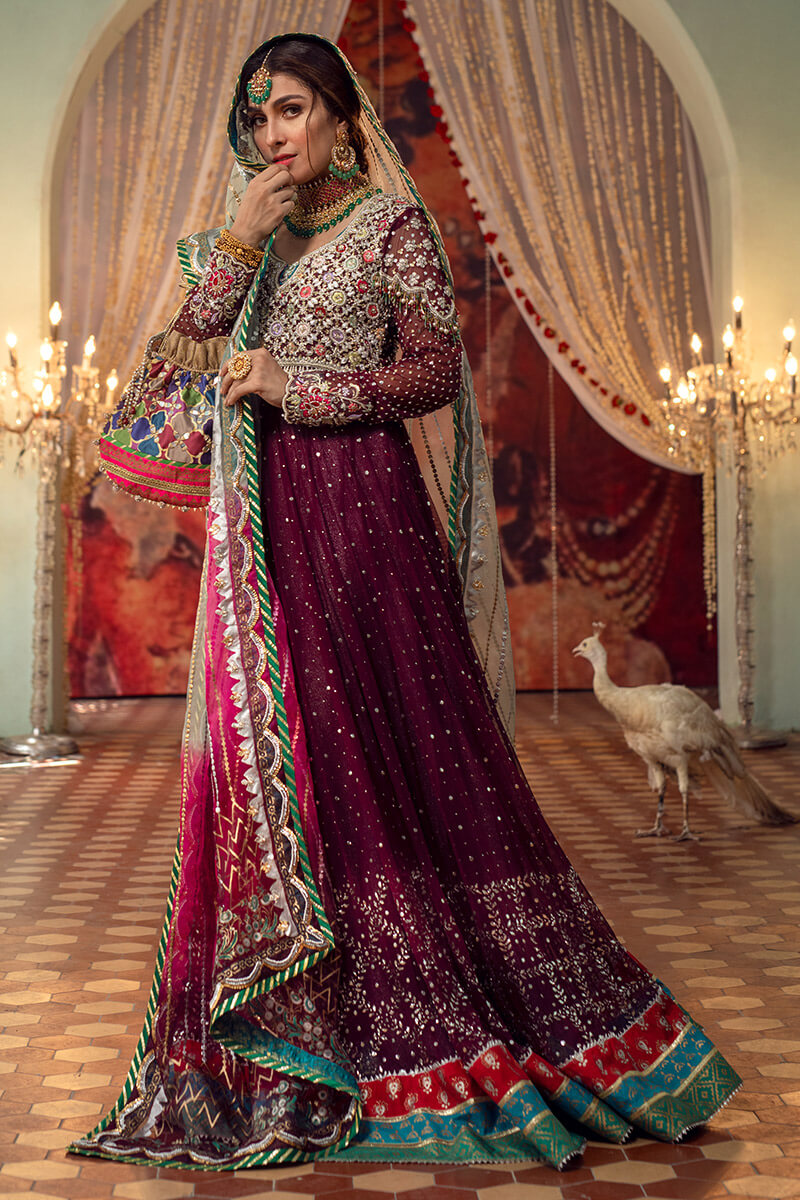 5. AAZEEN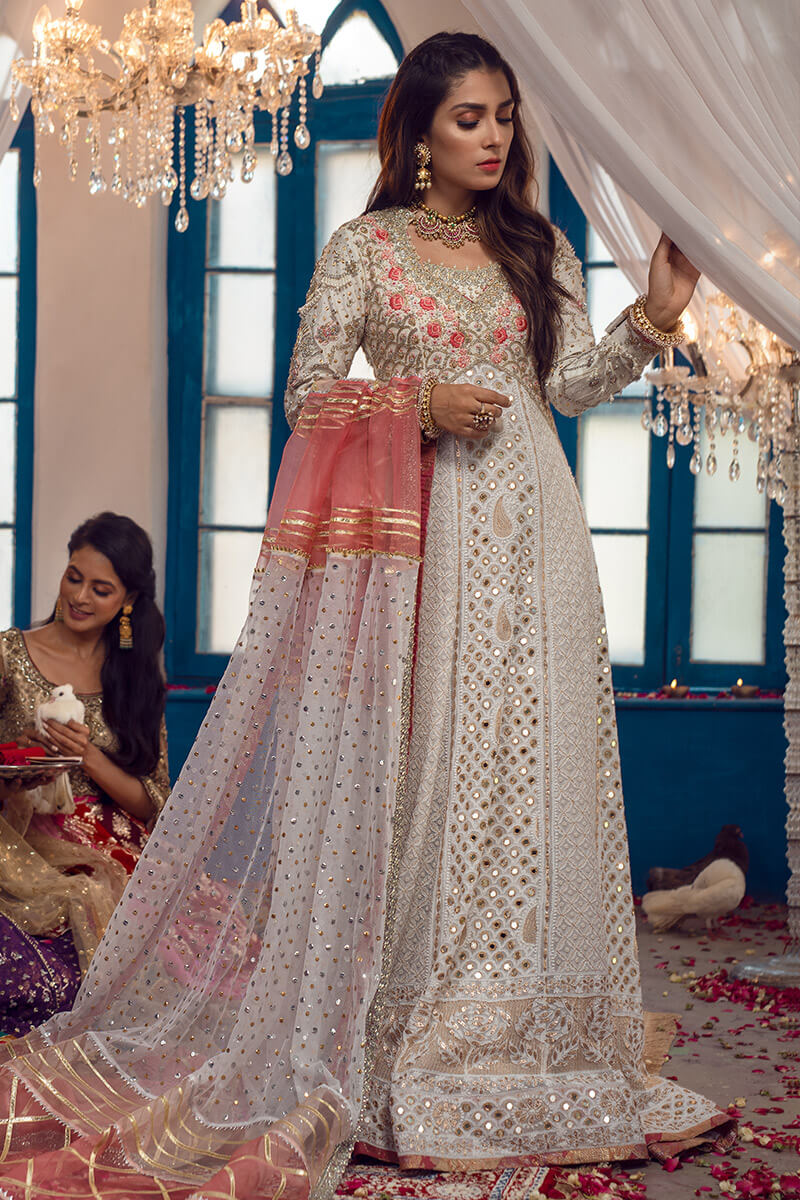 6. GHAZAL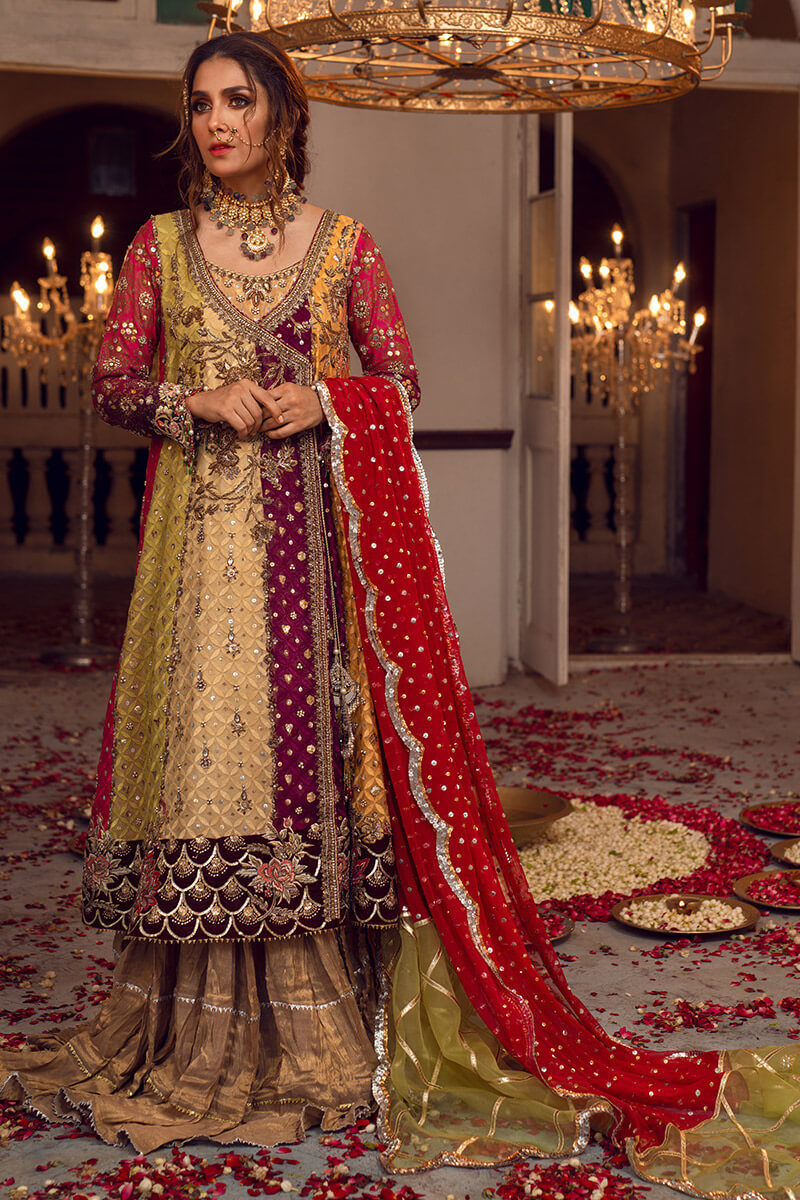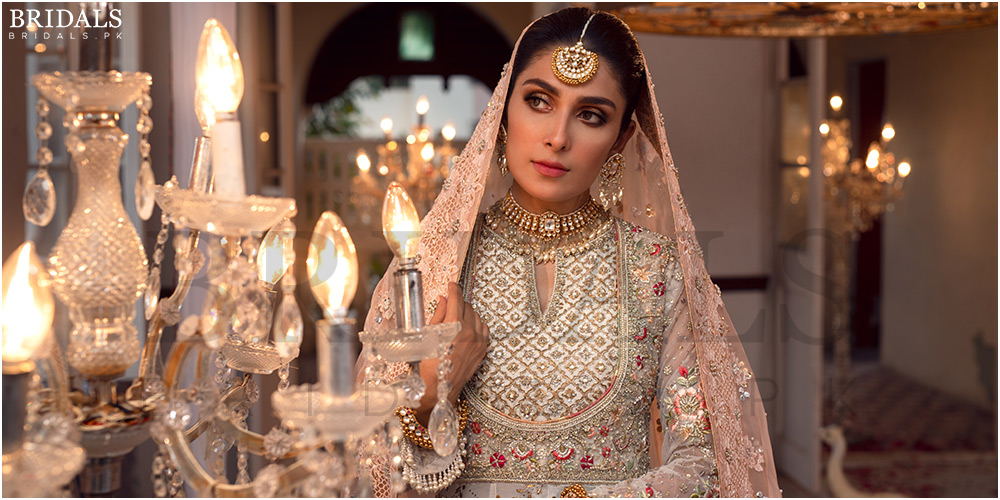 Annus Abrar Takes You Yet On Another Journey Of Love With His Latest Collection 'Mehr'!
Description
Ayeza Khan dazzles as Annus Abrar's long time muse in 'Mehr'.
Admin
Bridals.PK
https://blog.bridals.pk/wp-content/themes/bridal/images/logo.png