Lust List: 8 Waterproof Eyeliners For The Monsoon Season!
Jul 25, 2019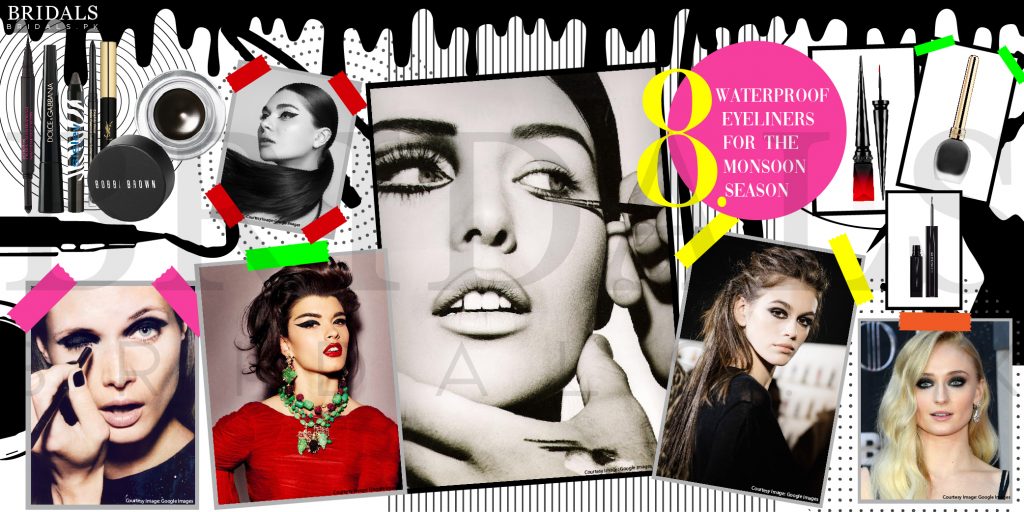 Article By: Ayesha Matloob
Have you ever had one of those days when the weather was so good that you felt like getting all dolled up, wearing your Prada heels, putting on some eyeliner, painting your pout rouge and going out with your friends? Well ladies, monsoon is all about those kinds of days! It's about you enjoying your favorite latte, on a rooftop café! Imagine curling up on a comfortable chair, reading your favorite book and enjoying the gentle breeze sounds along with a cup of tea! The clouds make for a picturesque background for good Snapchat stories. Everything seems to be going remarkably well until the downpour kicks in.
The next thing you know you're running for cover and desperately flailing your arms around in an attempt to keep your most prized possessions such as your book and your cellphone dry. In the midst of this chaos it can be easy to forget all about your makeup! It's almost as if someone somewhere has had a Cara Delevingne moment from John Greens book turned film "Paper Towns" and brought you rain and not mere "scattered showers." Your day is ruined, regardless, and unfortunately so is your makeup! Your perfect cat eye is smudged and there are charcoal textured blotches around your eyes!
Now ladies, we know how long it takes to get your eyeliner right. It takes multiple tries and several failed attempts to get your eyeliner right sometimes and if it ends up getting smudged at days' end then we are not pleased! And we'd demand a refund for such an unreliable eyeliner if we could! So in order to save you from all this trouble we've compiled some life-saving eyeliners that are waterproof and absolutely smudge proof!
1. Givenchy
This perfect waterproof eyeliner comes in 7 different shades! These highly pigmented eyeliners are exactly what you need this monsoon! The vibrant color palette allows you to create a multitude of looks without fearing your eyeliner getting smudged by the rain!
2. Tom Ford
The name Tom Ford certainly needs no introduction when it comes to makeup. His Emotionproof liner is so called because it does not smudge no matter how bad of an emotional outburst you have! It can handle tears, rain water and basically humidity in general. It can last all day no matter how harsh the conditions. The retractable applicator easily moves over your eyelids so that you won't have trouble applying it even if you're a novice. It goes best with Tom Ford's pigmented eye shades for the complete 'fashionista' look.
3. Dolce And Gabbana Make-up
D&G's Emotion Eyes Eyeliner Stylo is infused with water-based pigments, which provides the intensity and the drama needed in an eyeliner, making it unique. We are in love with its felt tip because it is extremely easy to apply. It enables us to apply thin lines as well as slightly bolder stroked with accuracy and we just can't get enough of it!
4. YSL
This miraculous YSL eyeliner lasts up to 8 good hours without smudging! And what more can a woman ask for? Its creamy texture will cast a spell on you and you wouldn't want to leave your house without it!
5. Dior
This eyeliner includes volatile silicones which intensifies its color, increases its water resistance and makes it long lasting. You can experiment as much as you want with this eyeliner. Its beveled foam tip not only allows you to draw sharp edges but it also enables you to make accents at the edges of your strokes hence creating the perfect doe-eyed-look!
6. Sisley
This eyeliner comes with a built-in pencil sharpener. Its well-defined tip makes it easy for it to simply glide over your eyelids and give you a good finish. Its ingredients include rosehip oil and Vitamin E acetate which are extremely beneficial for our eyes. Not only is this product waterproof but it also helps take care of your skin.
7. Estée Lauder
This remarkable product is smudge and sweat free and lasts all day and all night! Get your desired look with this coveted eyeliner and flaunt it throughout the day! Gone are the days when monsoon ruined our eyeliners! Create your favorite sultry look with this amazing eyeliner and you won't regret it!
8. Suqqu
Suqqu provides the answer to flawless all-day make-up with its Color Ink Liquid Eyeliner. Boasting a water-resistant formula that withstands humidity and oil, its Stretch Fit Polymer dries quickly and resists flaking throughout the day. Perfect for creating arching cat flicks or simply enhancing your upper lash line, the fine felt tip brush gives you maximum control.
These eyeliners are the perfect product for the monsoon season! There isn't much we can do about the excessive rain and the humidity, but what we can do is not let a bad eyeliner ruin our day! Take your pick and make a waterproof eyeliner a part of your vanity this season!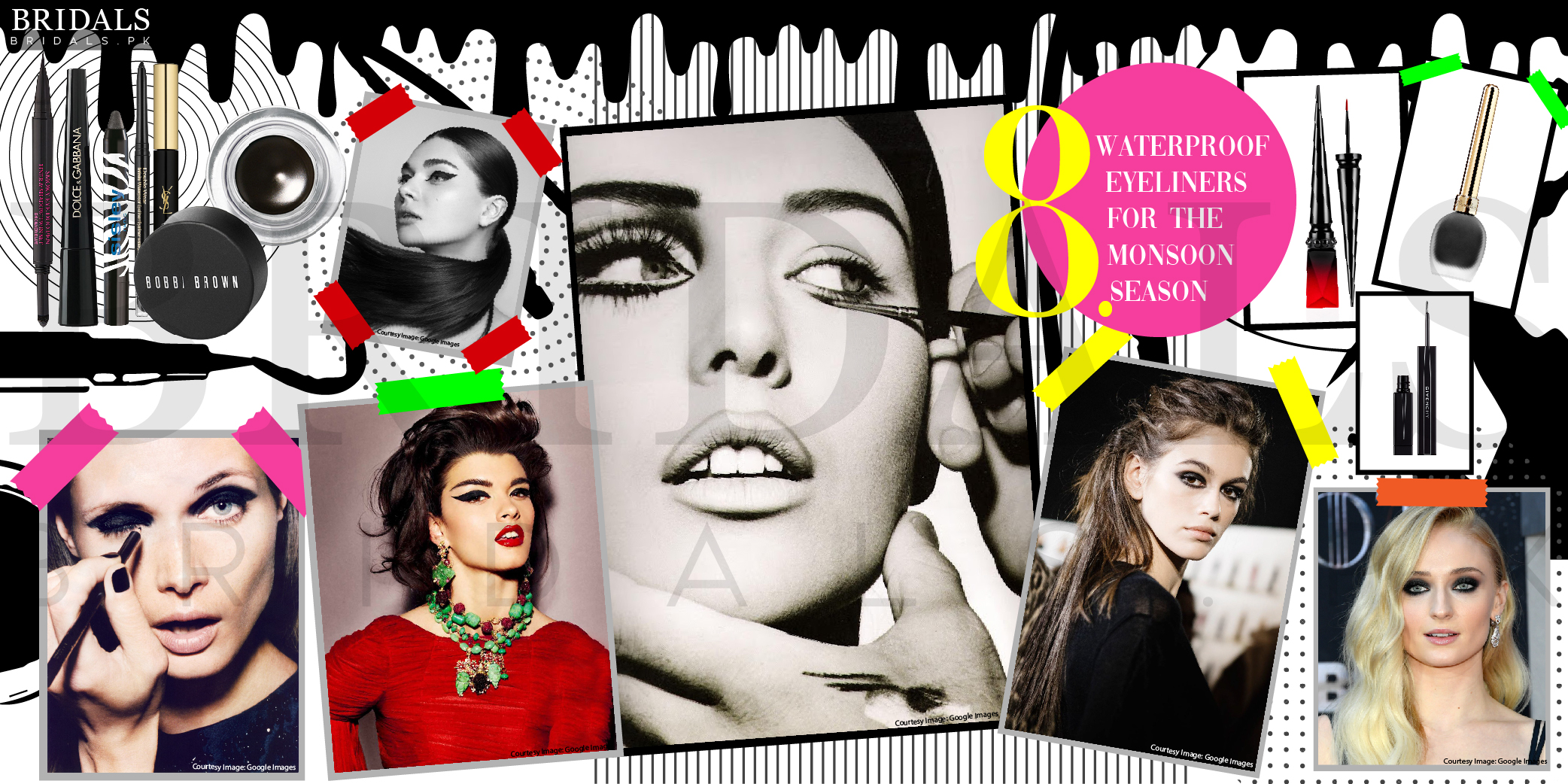 Lust List: 8 Waterproof Eyeliners For The Monsoon Season!
Description
Sport a smudge free cat-eye look this monsoon!
Admin
Bridals.PK
https://blog.bridals.pk/wp-content/themes/bridal/images/logo.png