Beauty Podcasts That Every Bride-To-Be Should Listen To!
Feb 14, 2020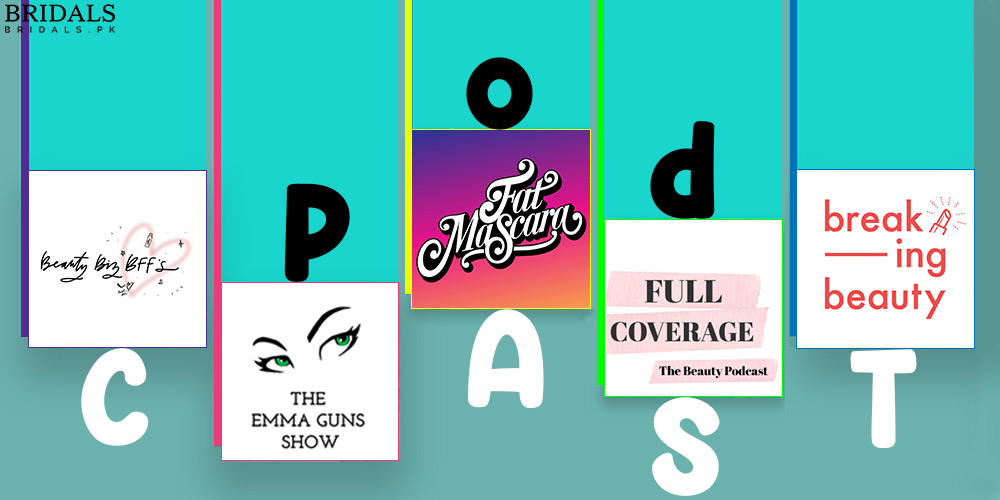 Article by: Myra Raja
Beauty podcasts are the newest trend, where editors, founders and experts in the industry serve as mentors to all things skincare, makeup and beyond. All you need to do is plug in your headphones and you are good to go. Be it a train ride to home or a morning jog, these podcasts will keep you entertained and fuel your beauty fix at the same time. From all brides-to-be to every woman of all ages, should be listening to these top 5 picks on our recommendation!
1. FAT MASCARA 
If you want to get a feel of the beauty editor world this is your cast. Hosted by Harper Bazaar's Jessica Matlin and Marie Claire's Jennifer Goldstein, the award-winning beauty podcasts cover everything from must known brands to beauty trends that are worth it. An expert is present on the interview, think Charlotte Tilbury and more. Their segment includes "Raise a wand" where editors choose a product that is worth queuing up on.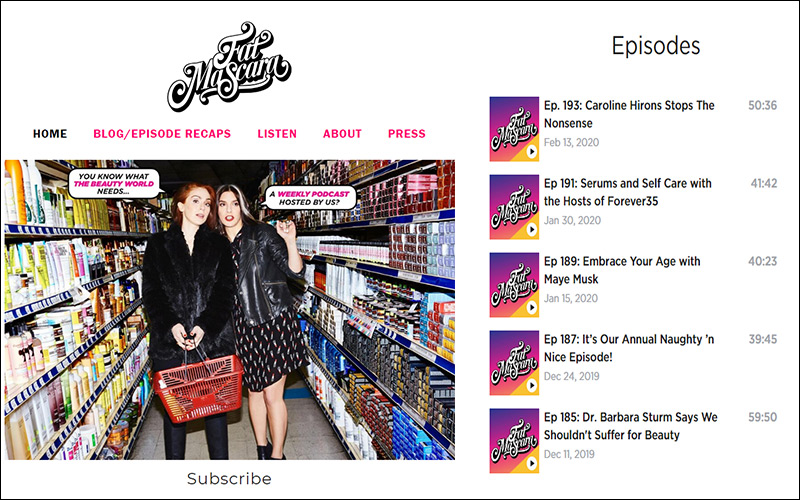 Photo: via www.fatmascara.com
2. BEAUTY BIZ BFFS
If you want to know the inside of a beauty empire, listen on. Have you ever wondered how the beauty brains work or what does it take to handle the beauty business? Well, if you want to get the inside scoop this is your podcast. Hosted by the owner of the Glow Skincare and the Skincare Lash expert, this duo provides listeners with many first-hand information of what it means to be in the beauty business. You'll learn some valuable tricks along the way, inside the world of a beauty empire.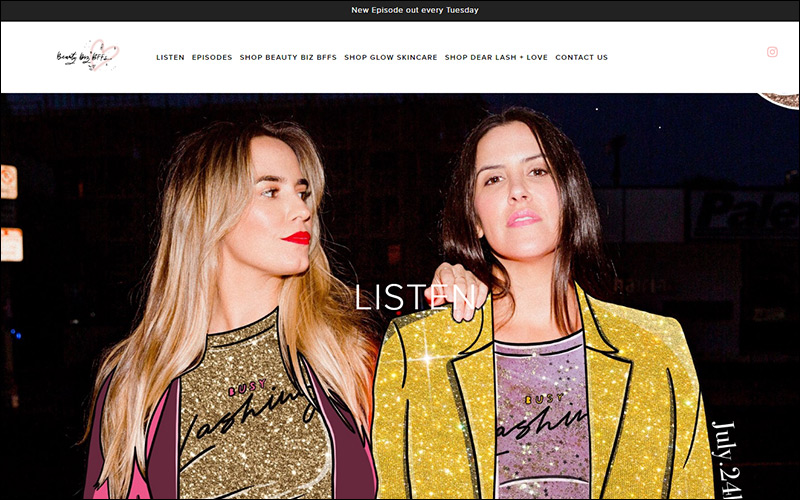 Photo: via www.beautybizbffs.com
3. EMMA GUNS SHOW
If you want beauty and healthy mental health, this is your pod. Emma Guns hosts the show with a touch of mental wellbeing along with your daily beauty dosage. On each show Emma talks with entrepreneurs about their careers and the challenges they faced.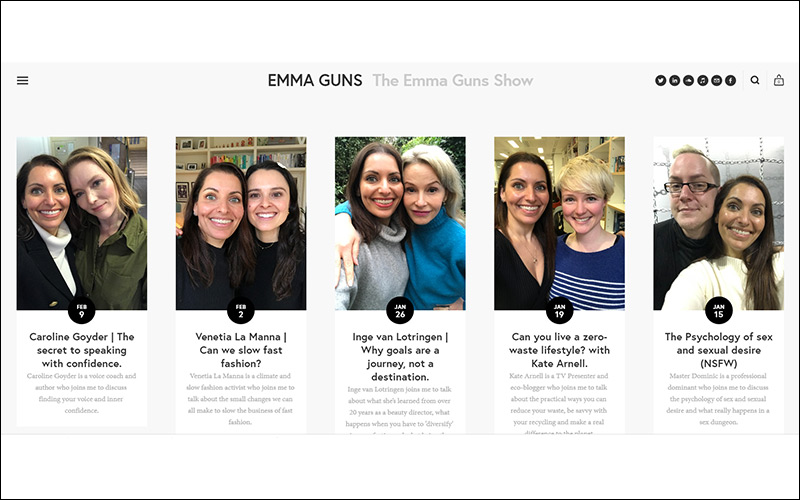 Photo: via emmagunavardhana.com
4. BREAKING BEAUTY 
If you love all things beauty, this is what you need. Beauty professionals and fans all, like this truly amazing all things beauty pod. Jill Dunn and former fashion beauty and Director at FLARE magazine are here to tell it all. Be it beauty trends or the inside scoop on how to launch a beauty business. With guests like Bobbi Brown and Emily Weiss who wouldn't be interested? We know we are!!!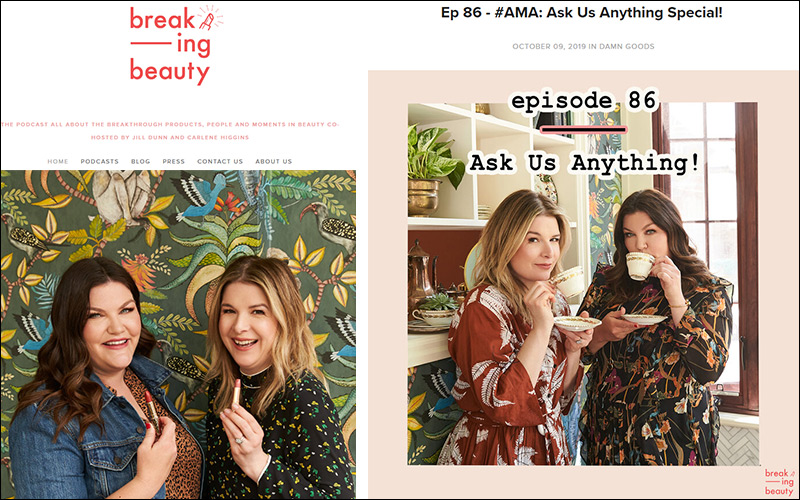 Photo: via breakingbeautypodcast.com
5. FULL COVERAGE
If you love hoarding makeup supplies and pondering over your teenage obsessions till date then this might prove to be your favorite. Harriet Hadfield and Lindsey Kelk chat or interview beauty insiders like Caroline Hirons, skincare and makeup expert. This stuff is the stuff of dreams, we assure you.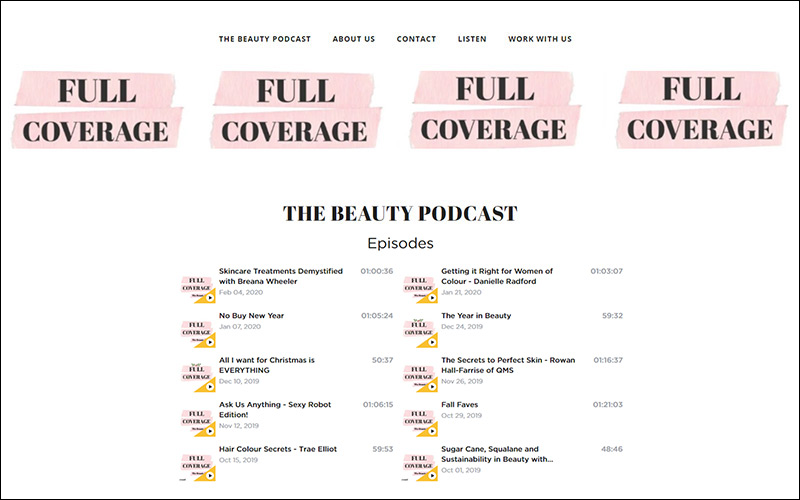 Photo: via fullcoveragepodcast.com
So, there you have it, from us to you! The times up and now your time starts to go and download these for your daily dose of beauty fix! Happy Listening 🙂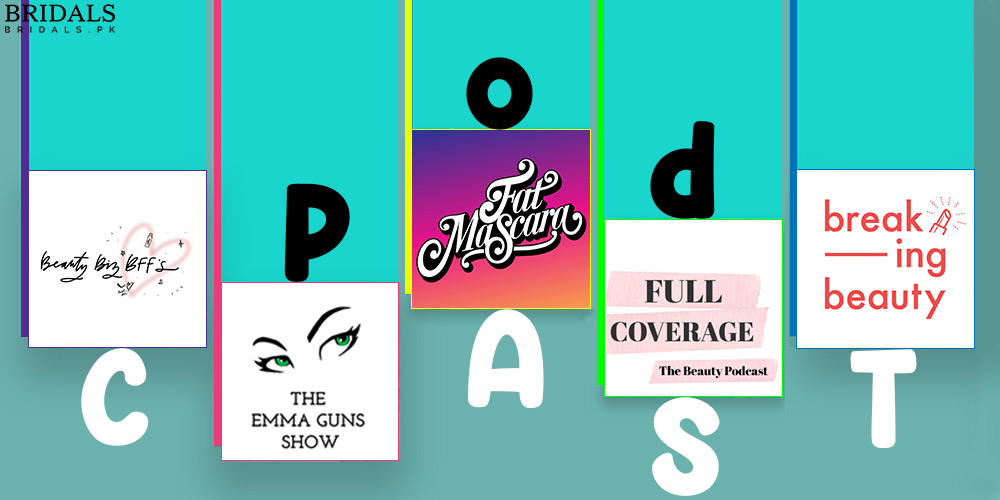 Beauty Podcasts That Every Bride-To-Be Should Listen To!
Description
Not getting enough of your beauty fix? Bridals.pk shares their top picks.
Admin
Bridals.PK
https://blog.bridals.pk/wp-content/themes/bridal/images/logo.png