Weddings Around the World: White Wedding Décor Ideas That You Can Steal for Your Desi Weddings
Mar 06, 2018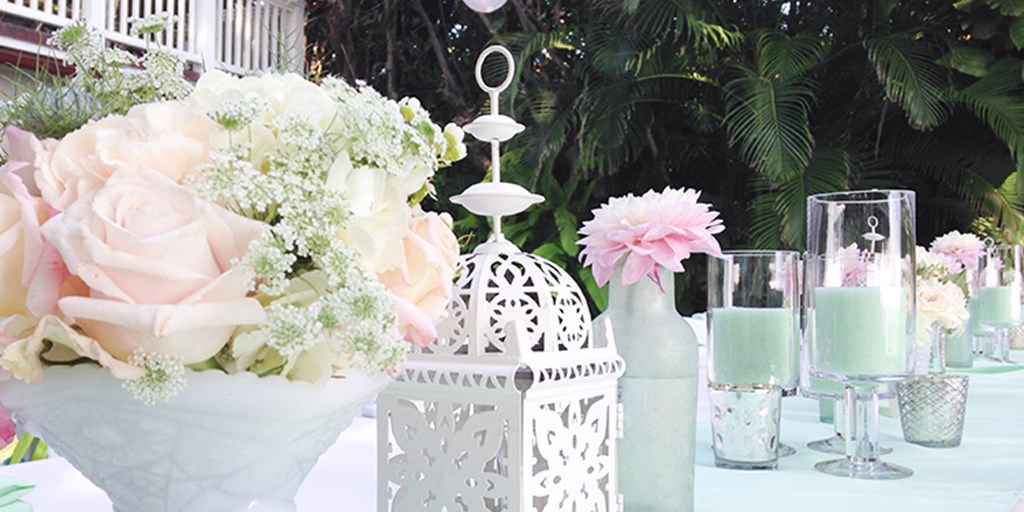 What would be the first and most exciting thing when you think of planning your wedding? Décor style and colors! Our big fat desi weddings are full of colors and décor that always leave us amazed. With red color being too traditional and common, this year try some pastels or white color scheme for your wedding. In order to make your wedding stand out, we have collected ideas from various weddings. You can take inspiration from these and create your own 'white wedding'.
1. For Bride to Walk Down the Aisle: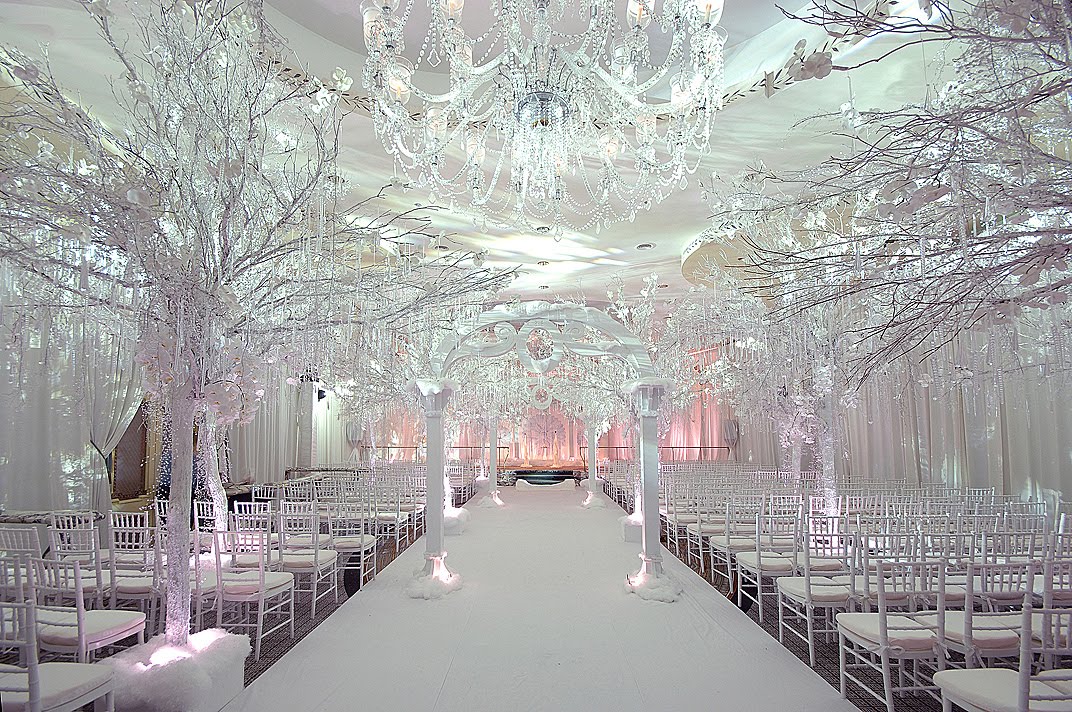 Transform your whole wedding into a 'snow white' wedding by keeping a snow theme. The artificial trees and crystal hangings with a pair of white arch makes the whole venue a good inspiration for your white wedding.
2. Table Décor with Pastel Flowers and Crystal Hangings: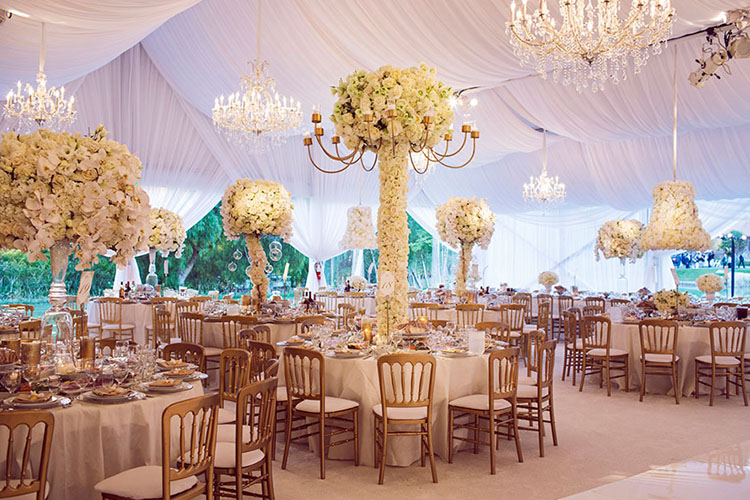 It is not all about the aisle. Make your table a center of attraction with these beautiful floral towers and hangings. For illuminating candles, nothing can be as elegant as crystal stand. Don't forget to align the tables and chairs with the color theme as seen in this picture.
3. Incorporate Chair Sashes: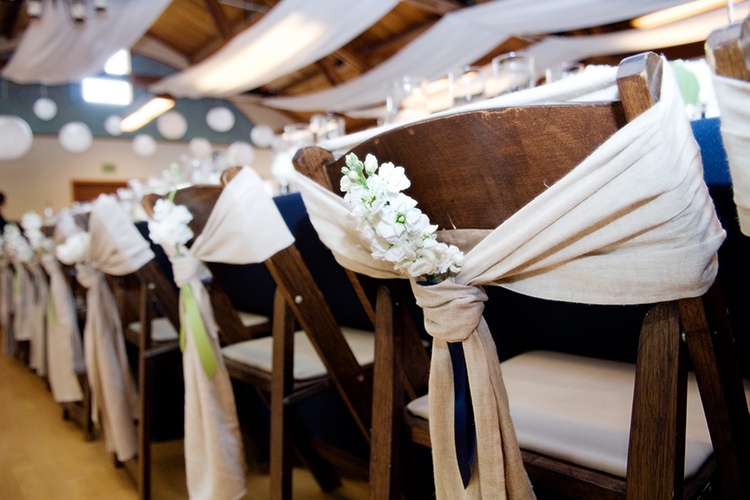 You can absolutely decorate the chairs with sashes. A simple bow of accent color with a bud of tulip or jasmine can enhance the whole décor. For your desi wedding: if you are going for red and beige color theme, keep sashes in beige while tying the red bows. or You can pick this style for your own color theme.
4. Colorful Caged Flowers on the Tables: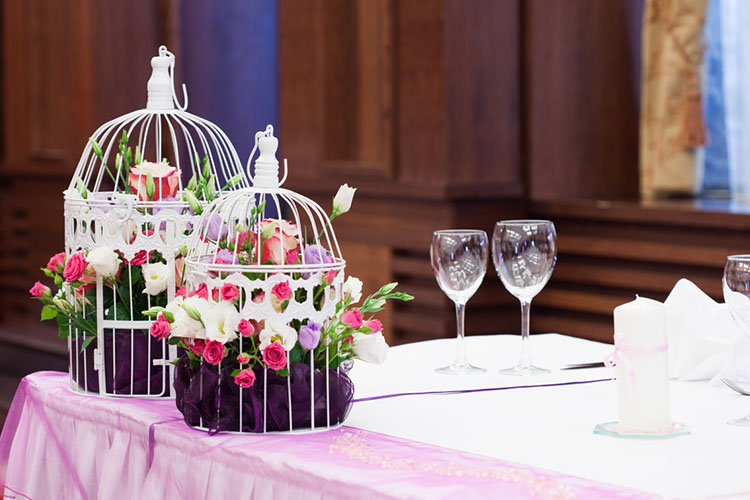 Although candles and crystals cannot be ignored, flowers with a net fabric in cages would make your décor stand out. Why not try this in your own wedding with a touch of desi hues?
5. Or Simply Tulips Can Make Your Day: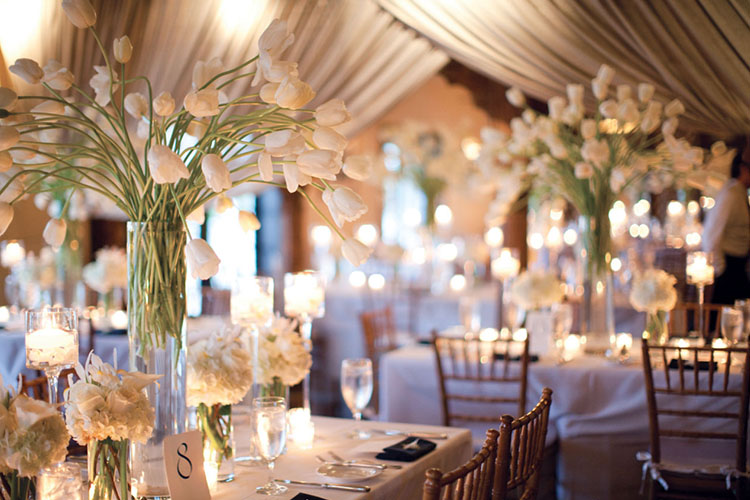 If you don't like too many colors on the tables, crystals with tulips are a very good alternative. You can keep white tulips or according to the color of the theme.
6. White Wedding Favors: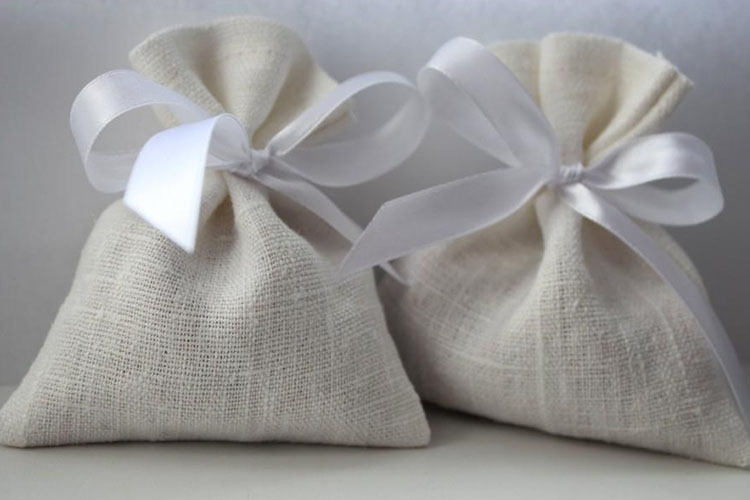 Swap the red or other bright colors with white wedding favors. Be it wedding favor bags or cookies, incorporating white favors is indeed a unique idea your desi wedding.
7. Incorporate Some Natural Elements in Wedding Décor: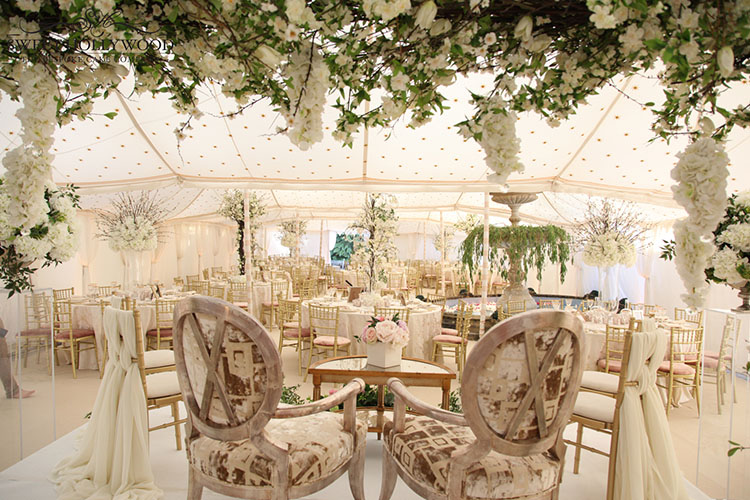 Whether you prefer to get married in a marquee or a hall, adding some natural elements will rejuvenate the whole venue. You can keep the stage minimal with flowers and leaves, or can add a beautiful fountain in the middle of the venue.
8. A Simple Wedding Cake Looks More Elegant: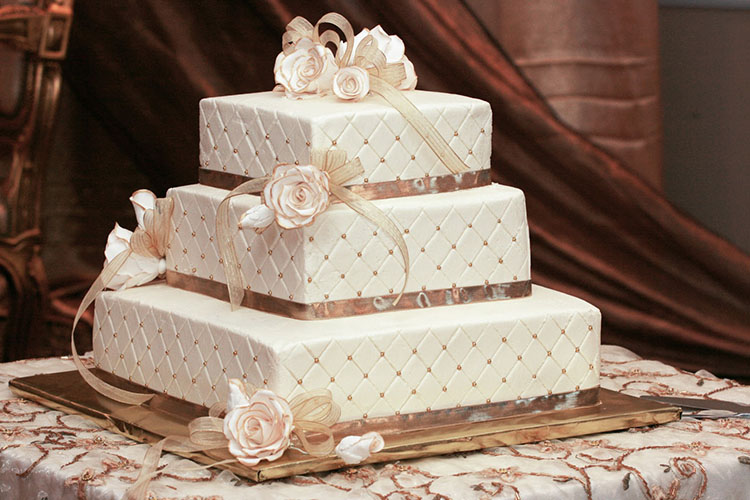 Although, you may feel tempted to decorate everything, even your wedding cake, look at this wedding cake. The three-tiered cake with few flowers and tiny pearls can win everyone's heart instead of unlimited garnishing on your cake. Not only the cake, we also love this pastel table cover too!
9. Decorate the Table for Bride and Groom: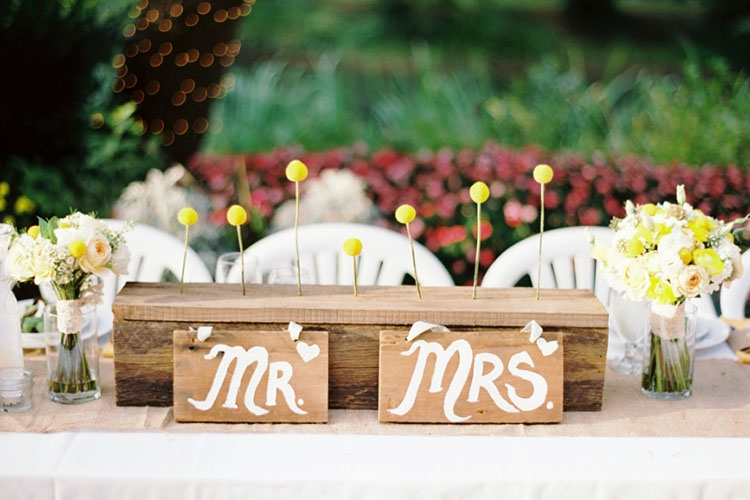 Apart from stage, a table decorated exclusively for the bride and groom is a good idea. A bunch of flowers with their names or initials will make your big day memorable and pictures #instagramable!
10. For Your Destination Wedding Décor: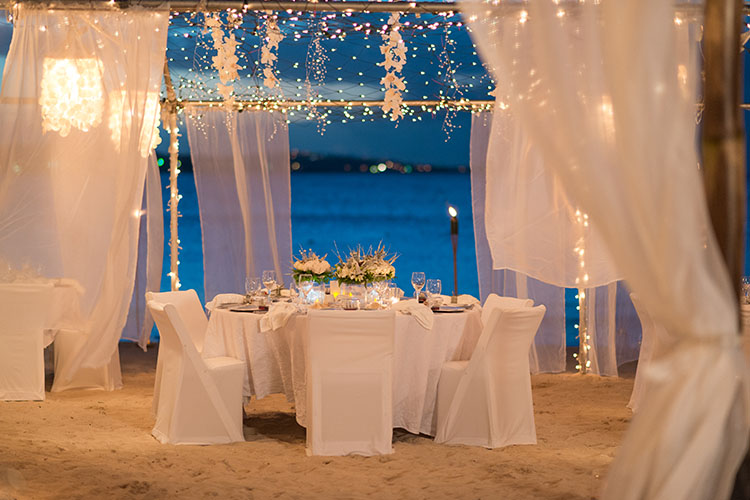 If your desi wedding is intended to be a destination one, create a small canopy with thin fabric, yellow fairy lights and few strings of flowers.
Final word: there is no strict rule to keep your color theme as white. You can be as creative as you want with your wedding day color scheme. Why we have chosen white is mainly because neutrals and pastel colors are more trending in our desi weddings as compared to the traditional red. Let us know which idea did you like the most?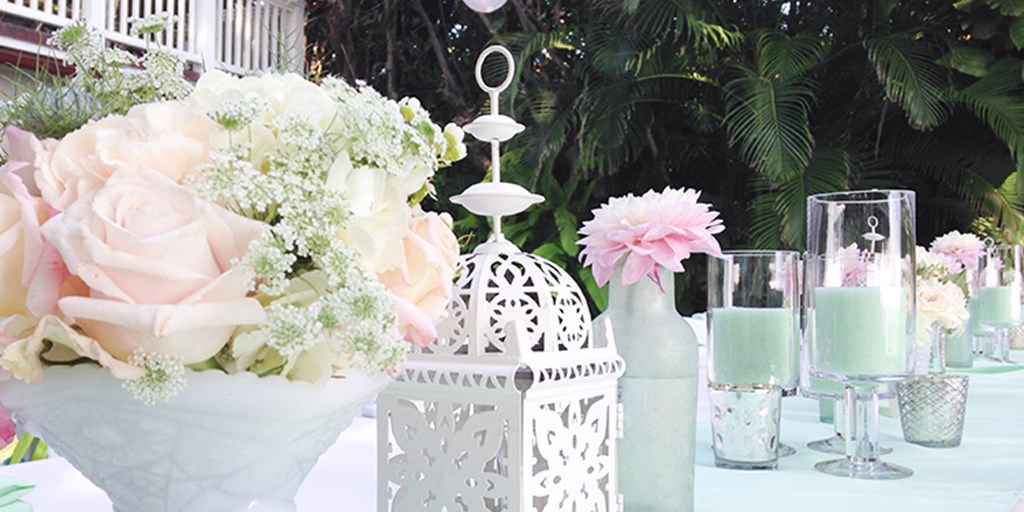 Weddings Around the World: White Wedding Décor Ideas That You Can Steal for Your Desi Weddings
Description
Décor style and colors! Our big fat desi weddings are full of colors and décor that always leave us amazed.
Admin
Bridals.PK
https://blog.bridals.pk/wp-content/themes/bridal/images/logo.png