Mughals Inspired Wedding of Ali Tiwana is Bound to Tug at Your Desi Hearts
Mar 08, 2018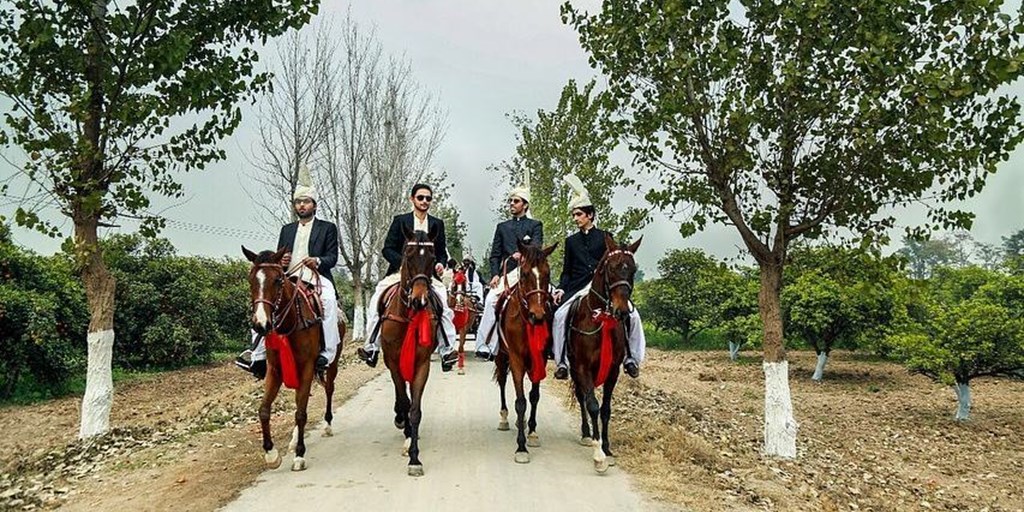 Our desi weddings are world famous given the versatility, celebrations and grandeur. This year began with the royal wedding of Ali Tiwana, the younger brother of the high-end event organizer, Qasim Yar Tiwana. QYT is the name famous for holding fancy weddings; this time Qasim organized his younger brother's wedding in an entirely unique way, exclusive with his own style in their own ancestral village in Sargodha! The good thing: Tiwanas had perfect wedding venue which was excellently enhanced by the royal elements. Every detail of his Sehrabandi, reminded us the royalty of the great Mughals; from the theme, décor and dresses just to name a few.  The events of Mehendi and Walima were given a touch of modernity while retaining the traditional layout of the event.
Let's walk through the pictures to be inspired by this Royal Wedding of Pakistan.
1. Village: A Perfect Venue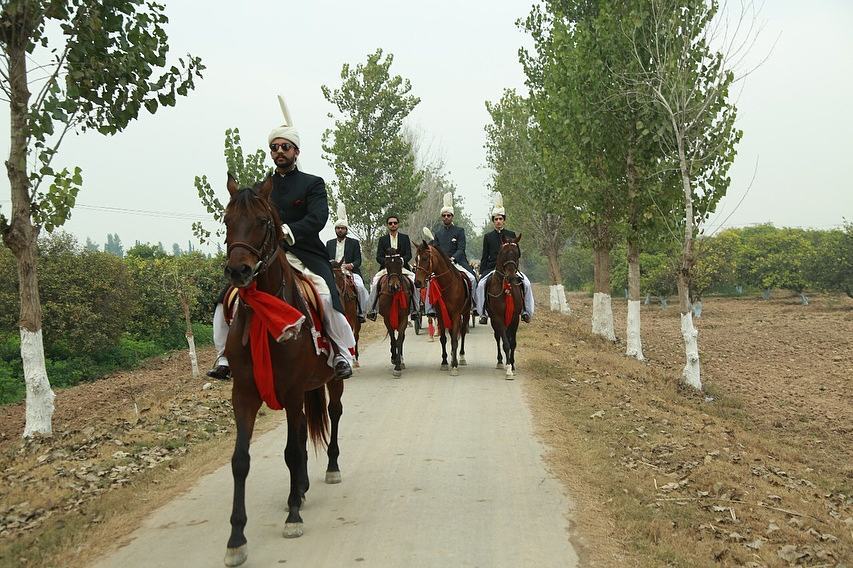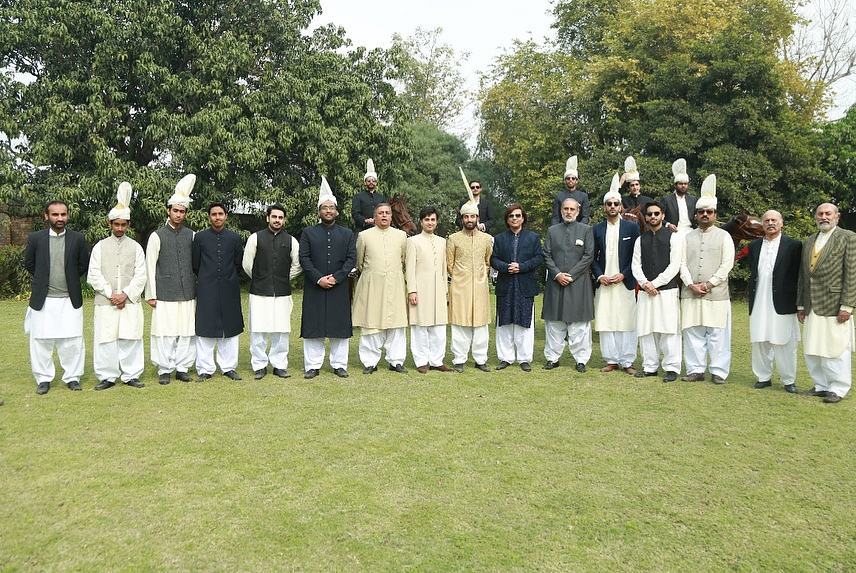 Not only it goes in the traditions of the feudal families to arrange nuptials with their ancestors, no place could suit the event better than their village.
2. The Grand Entrance: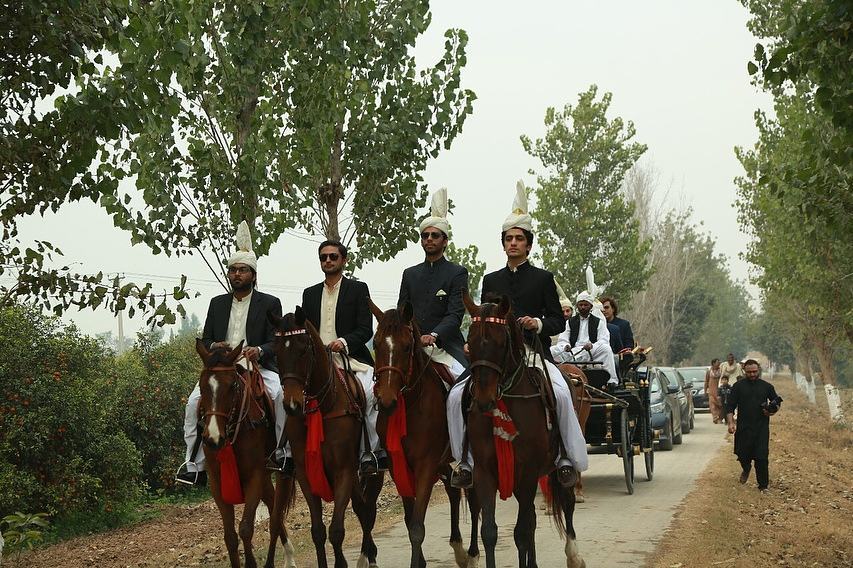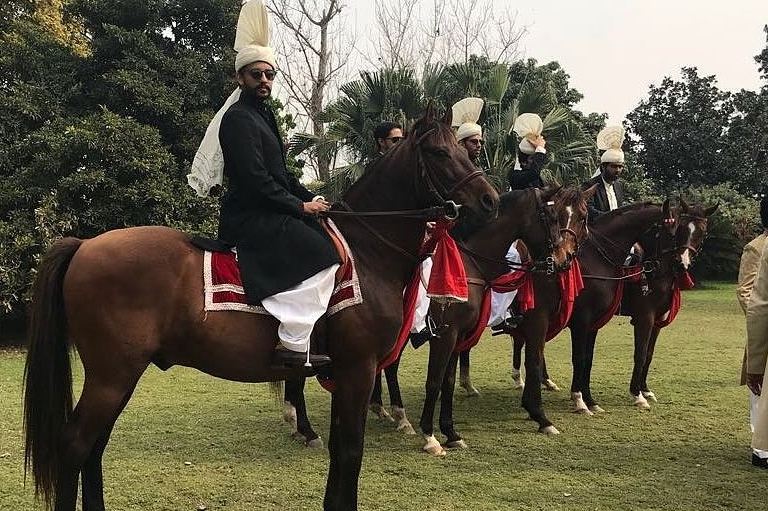 If you think that décor alone can make the entrance great, an entrance this splendid would change your views! With no decorations at all, the entrance was the grand one with groom entering in a horse-drawn carriage!
3. Décor and Seating Arrangement Steals Our Hearts: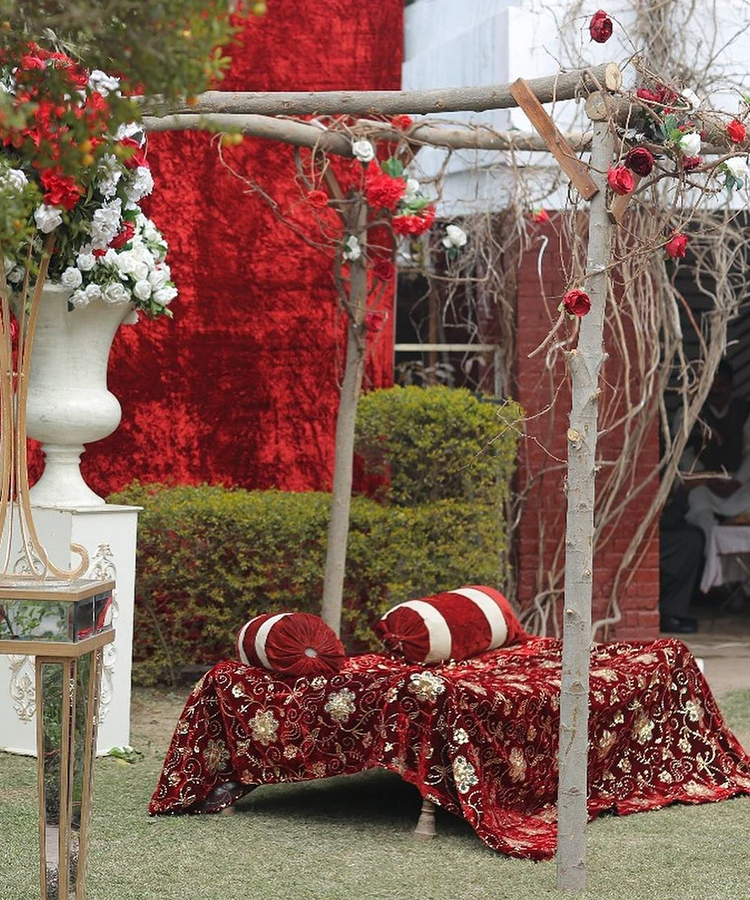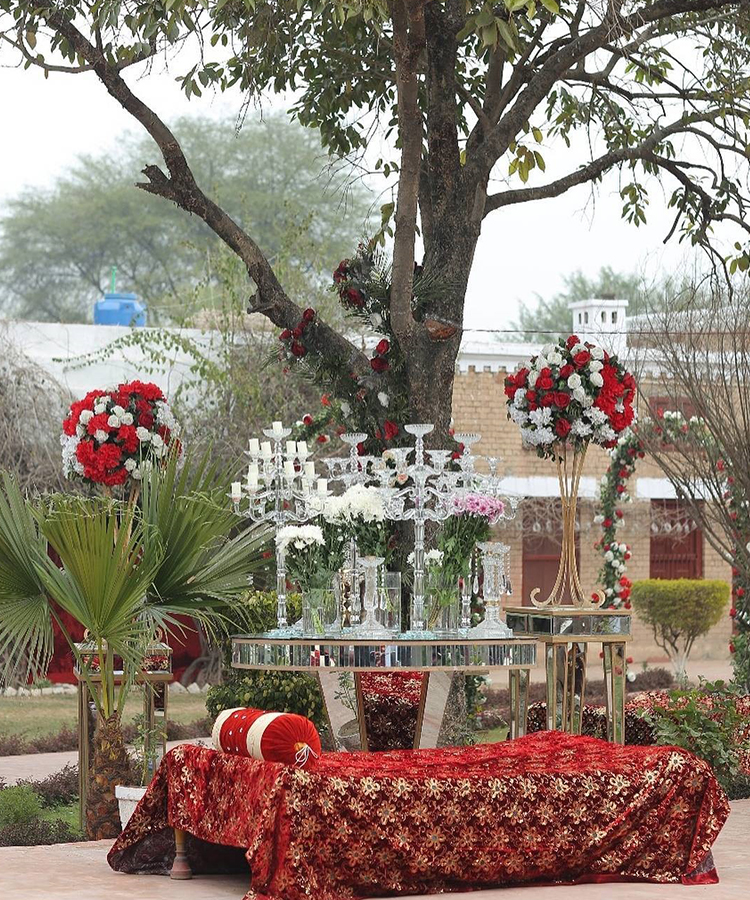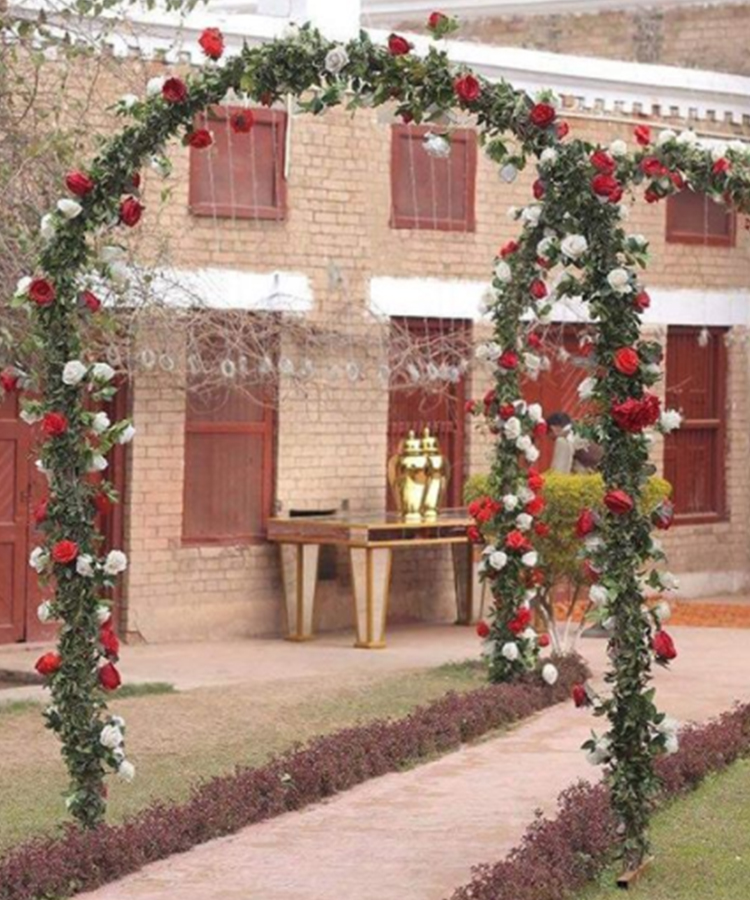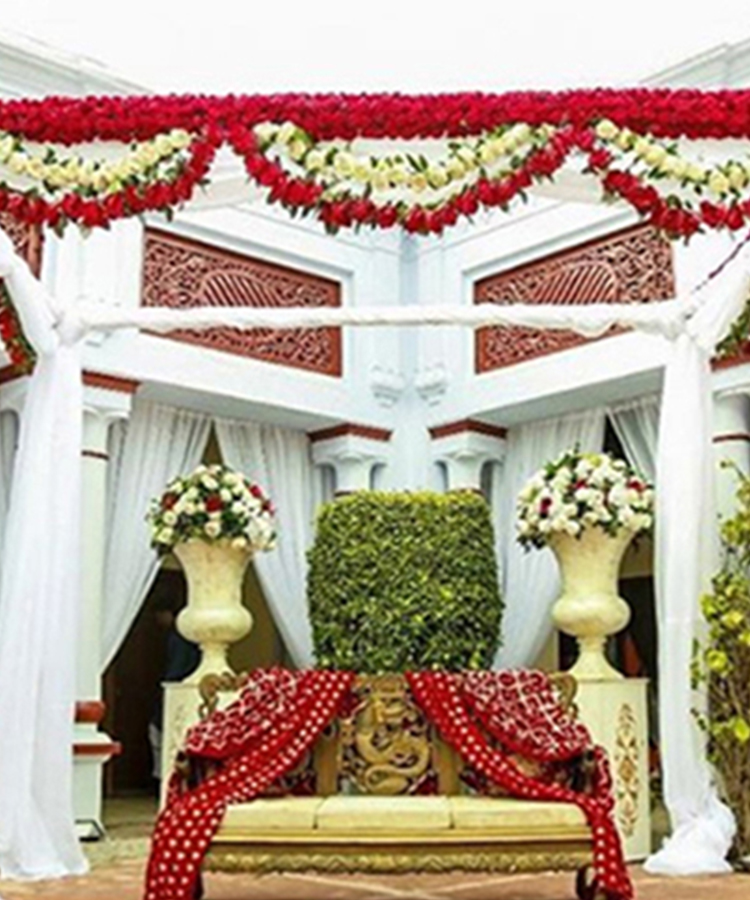 Opposite to what you would generally see in QYT weddings, for Sehrabandi, the minimalistic décor elements were beautifully incorporated. The backdrop of the stage was set in the front yard of their residence. These beautiful and delicate floral arches gracefully enhanced the pathway, a certainly good way to inspire you for your day wedding décor. The seating arrangement was even more inspirational; for those who love to give a touch of Punjabi elements in their weddings; light bedstead with red bolsters.
4. Dress and Jewelry Do Justice to the Royal Theme: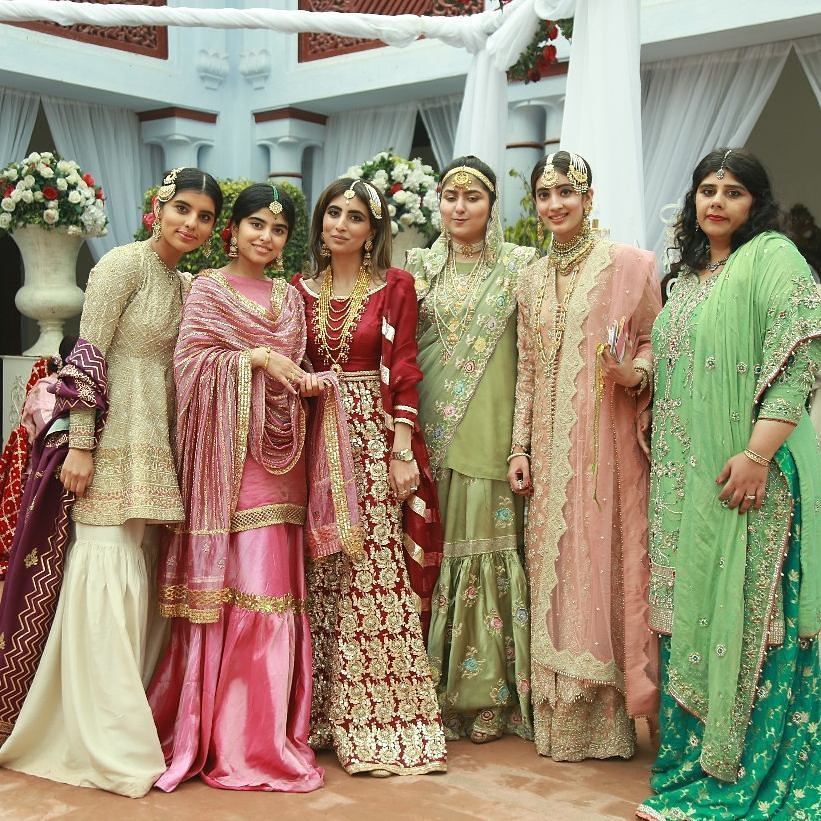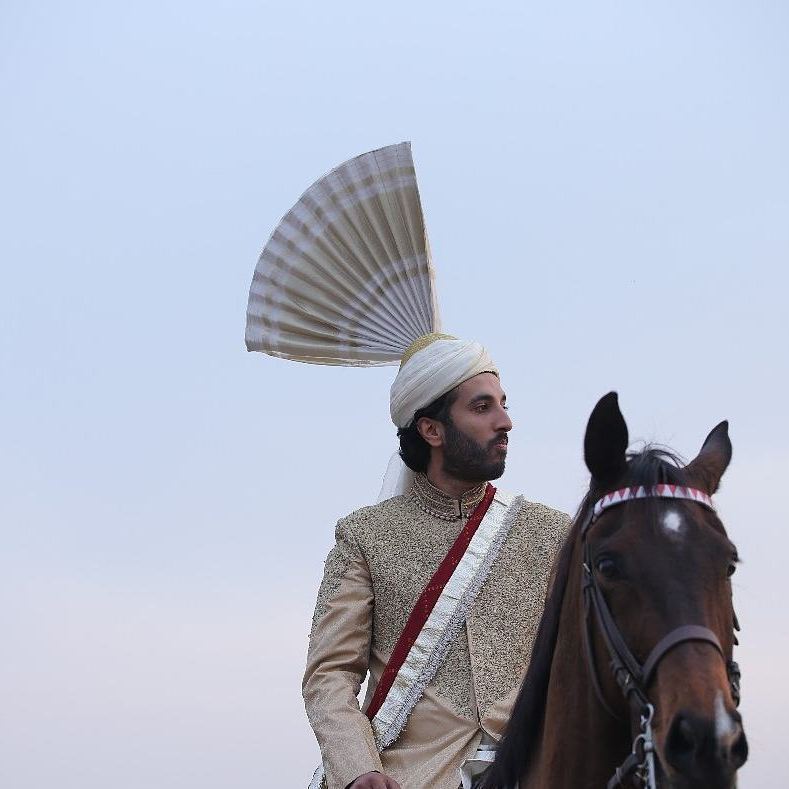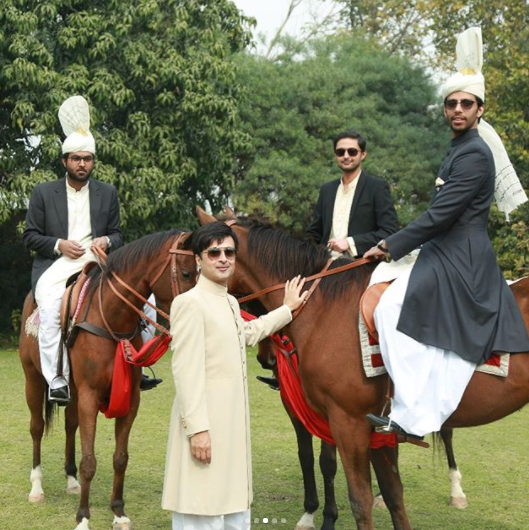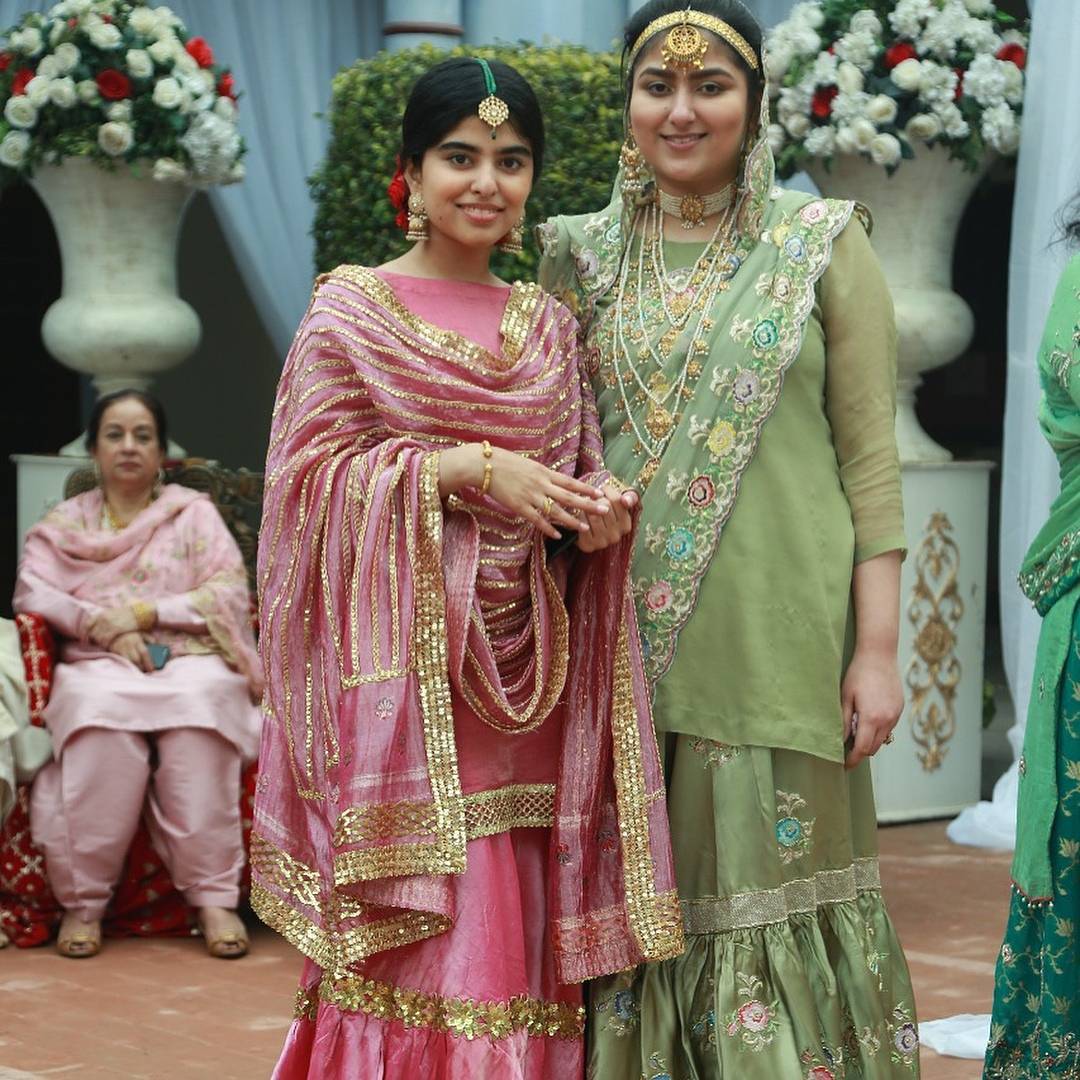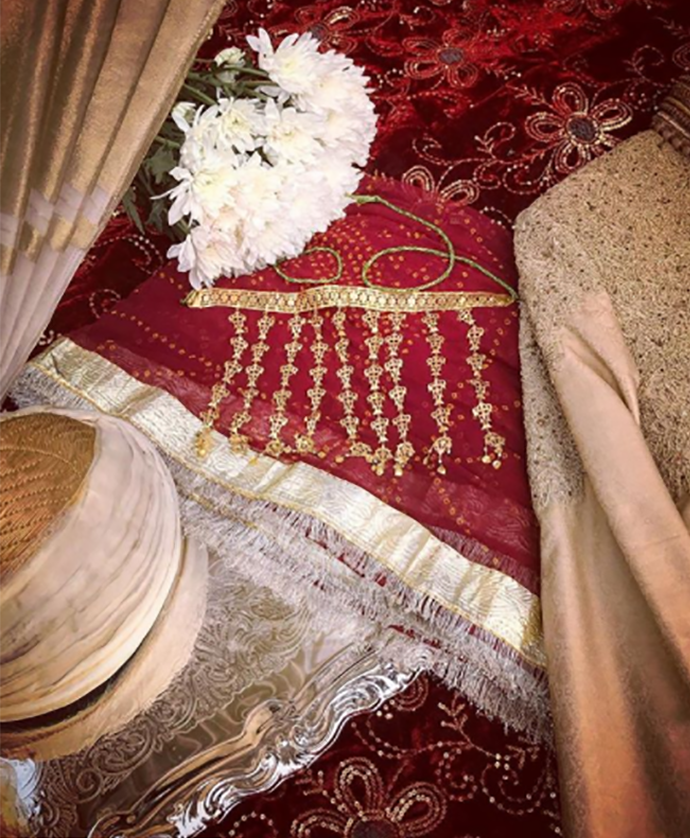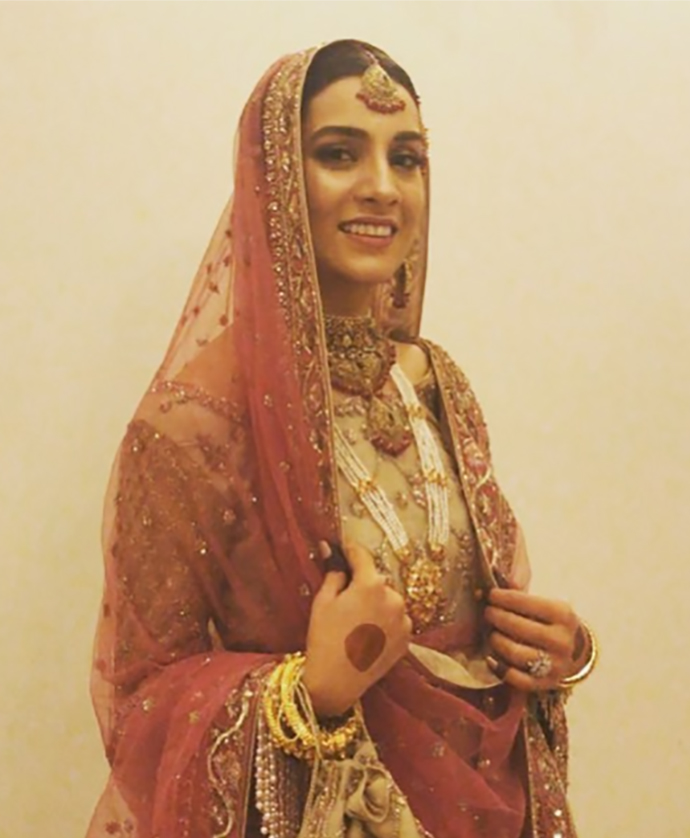 Clad in sherwani, kurta-shalwar, and turban the Groom and his best men reflected the true Mughals. Whereas the bride and bridesmaids wore gharara. The traditional jhoomer, necklaces and stunning jhumkaas reflected the true Mughal bride.
The royal wedding of Tiwana family is a surefire way to steal hearts and leave everyone inspired to add these traditional elements in our wedding. Tell us your views about this Punjabi themed wedding in the comments below.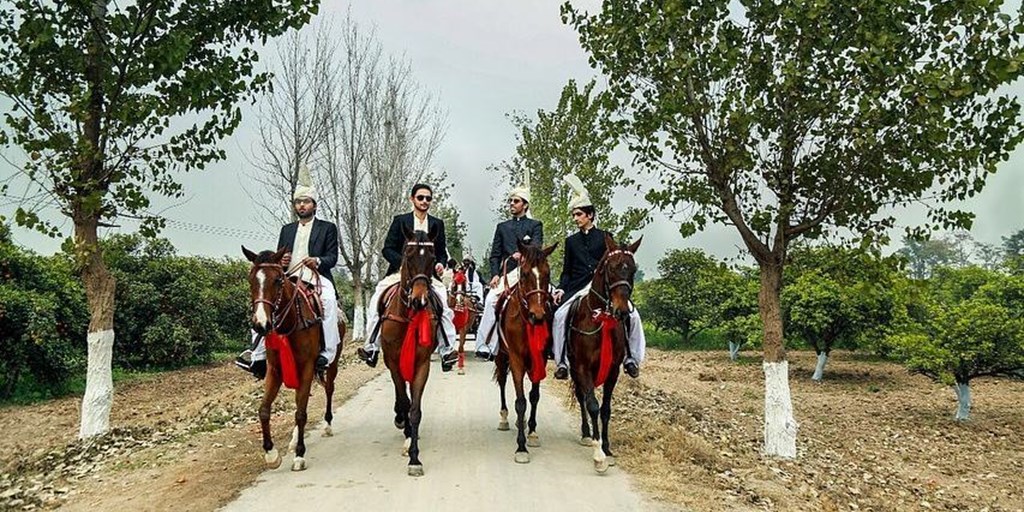 Mughals Inspired Wedding of Ali Tiwana is Bound to Tug at Your Desi Hearts
Description
This year began with the royal wedding of Ali Tiwana, the younger brother of the high-end event organizer, Qasim Yar Tiwana.
Admin
Bridals.PK
https://blog.bridals.pk/wp-content/themes/bridal/images/logo.png