Super Smart Tips To Save Big On Your Wedding Décor!
Jan 02, 2019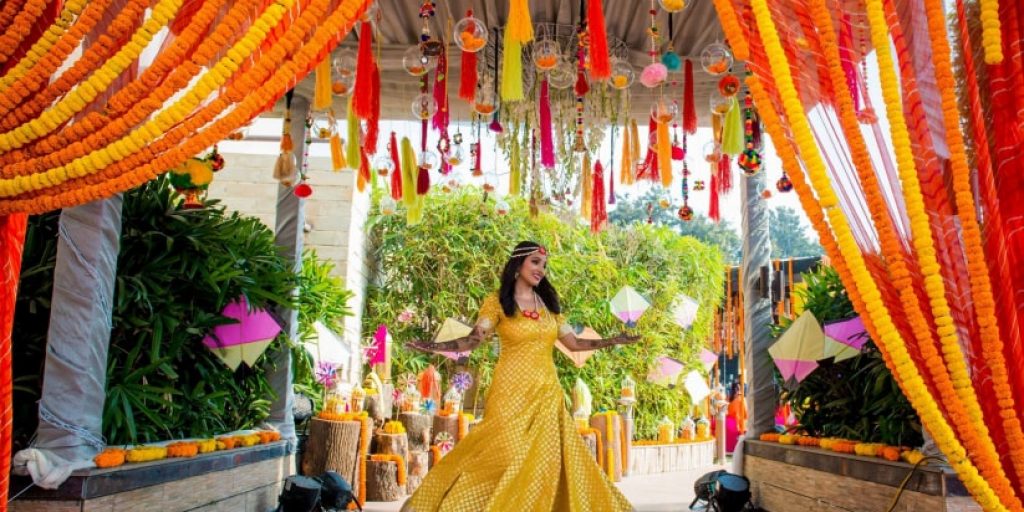 Among many wedding planning details; wedding décor is the most paid attention to, and admittedly, its a time consuming task. A major chunk of wedding budget is spent on the wedding decor and sometimes it even exceeds the budget, so your financial concern is genuine. (Even if everyone pretends it's otherwise!)
However, you don't need to worry, you can save your financial resources on your décor by following these amazing tips that we are going to share with all the brides to be. And these tips will obviously let you enjoy your wedding planning process.
Choose a venue that doesn't need décor!
This may sound amazingly unexpected but you can trust us on this. If you are planning to get married outdoors, then let the greenery do the job. You don't need to worry about your décor, make the best use of your natural surrounding as much as you can. Trees on your venue are always made excellent décor element as there are so many options for including them in your décor. Otherwise, you can book a stylish venue that doesn't need much décor.  We recommend you not to spend excessive money on your stage décor. For the alternative, you can go for a beautifully decorated wall as your backdrop.
Keep it low-key
This is the wrong perception that having huge centerpieces and other magnificent décor elements make your wedding lavish. You don't need to go for big floral arrangements and heavy décor. We recommend you adopt for the minimalist approach and offer more breathing room to the guests.
Potted plants as centerpieces
Potted plants will make excellent centerpieces. Even you can save your budget unexpectedly on your wedding favors by giving your centerpieces as your wedding favors at the end. Show your own artistic skills by painting the pots. Seasonal flowers and plants are also a brilliant way to save your wedding budget.
Create your own Mehendi props
No Mehendi is ever complete without decorative props. It will be a fun activity with your bridal gang to make your fun props. You can decorate a wall as photo booth by hanging some bangles, paranda, ribbons, origami hangings and even kites can also make good décor elements.  Spread out desi chunri dupattas as drapes.
Origami and Non-floral décor
Floral arrangements are always expensive. If you are looking for cut-price options, go for artificial flowers arrangement. Origami hangings are greatly replacing the floral hangings, not because of a limited budget but because of the popularity and beauty, it adds to the overall décor.
Smart Planning for the ceremonies
Your ceremonies should be smartly planned in terms of venues. Having two wedding ceremonies at the same venue will help you save a lot. The main thing you must need to keep in your mind is the distance of your venue to your residence. Choosing the far away venue will pose you with travel expenses and obviously, you don't want that to happen. It is preferably a nice idea to organize pre-wedding ceremonies like dholki and mehendi functions at home. Because these functions are usually like small get together with limited guests which will give you comfort in every aspect.
These amazing alternatives will save your budget in a remarkable way. Yes, it is possible for your wedding to look lavish without splurging on it too much.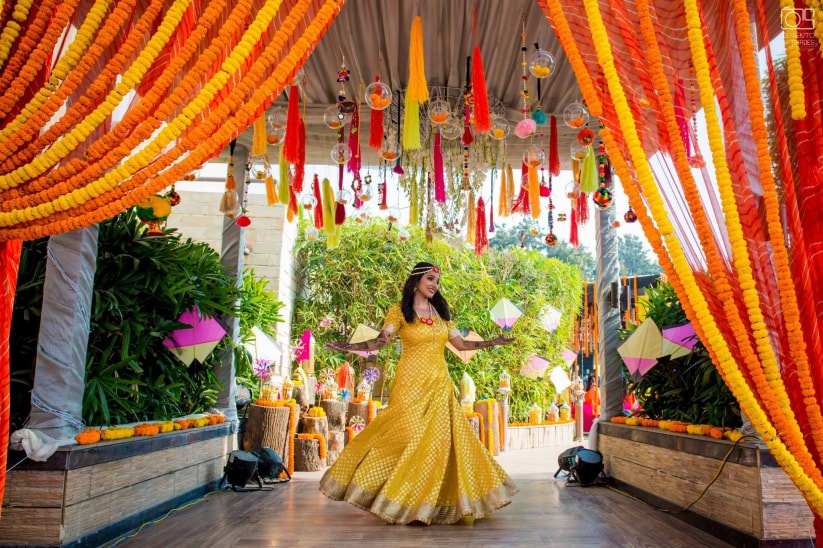 Super Smart Tips To Save On Your Wedding Décor!
Description
Super smart tips to save on your wedding décor! . it is possible for your wedding to look lavish without splurging on it too much.
Admin
Bridals.PK
https://blog.bridals.pk/wp-content/themes/bridal/images/logo.png