How To Incorporate Pantone Color of the Year 2019, " Living Coral" In Your Wedding
Dec 31, 2018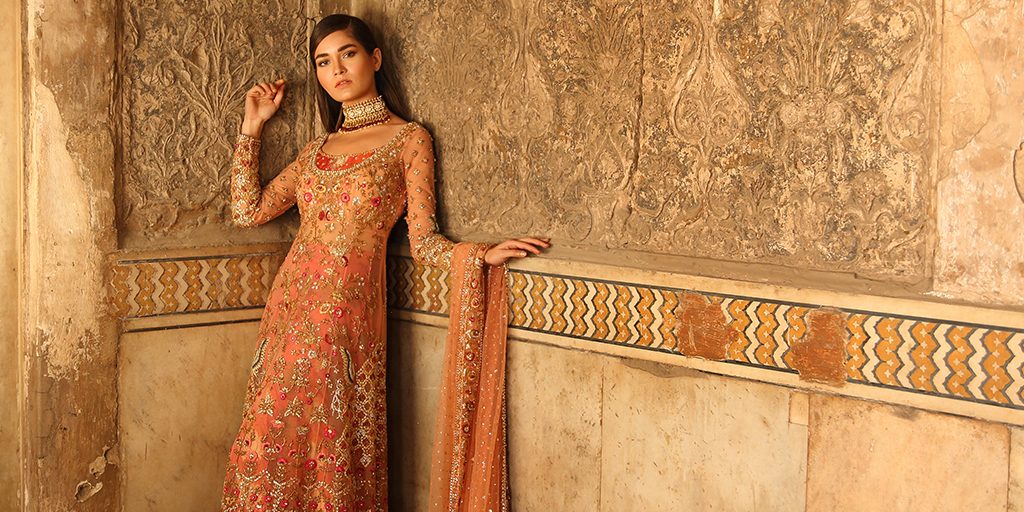 Via: Weddings By Knotty Days
Living Coral (PANTONE 16-1546) is declared the Pantone color of the year 2019 & the wedding landscape is all the happier for it. Pantone, as you might know, is an international color authority that declares a color that will be trending in the year following. As the living coral is declared the color of 2019, you should be seeing quite a bit of the pinkish-orange color that's been said to represent life, nature, warmth, nourishment and positivity.
All these qualities sound right up to the institution of marriage and weddings, by extension, doesn't it?
So we are bringing you all the fun way you can use the Pantone color of the year in your own approaching wedding, or that of a dear friend or family. As corals sustain sea-life and so we hope that living coral color will persuade you to seek joyous past time, and self-healing to reconnect with the world around you.
Bridal Look
Coral is a warm, happy color which makes it perfect for the winter or spring wedding. You can incorporate it into your bridal efforts in many interesting ways. Although coral might not be a color for everyone and hasn't interested many Pakistani designers up until now, still it's pallet is vast and it offers many interesting combinations, and given the trend, we are sure to see a lot of interesting coral lehangas this season.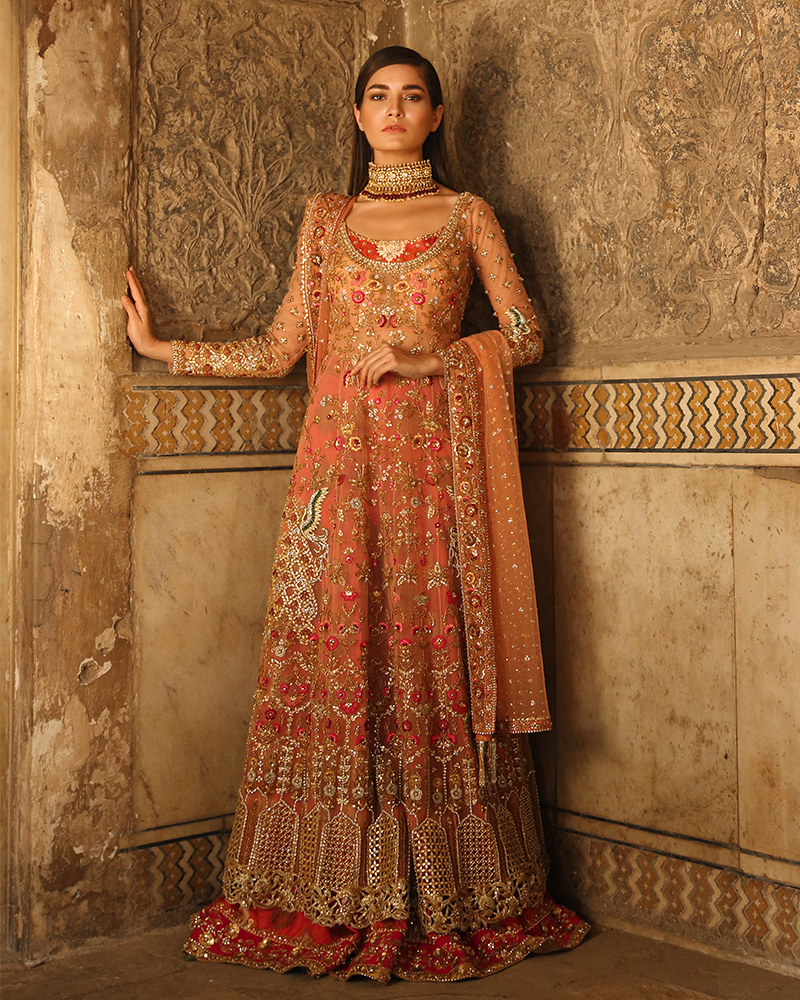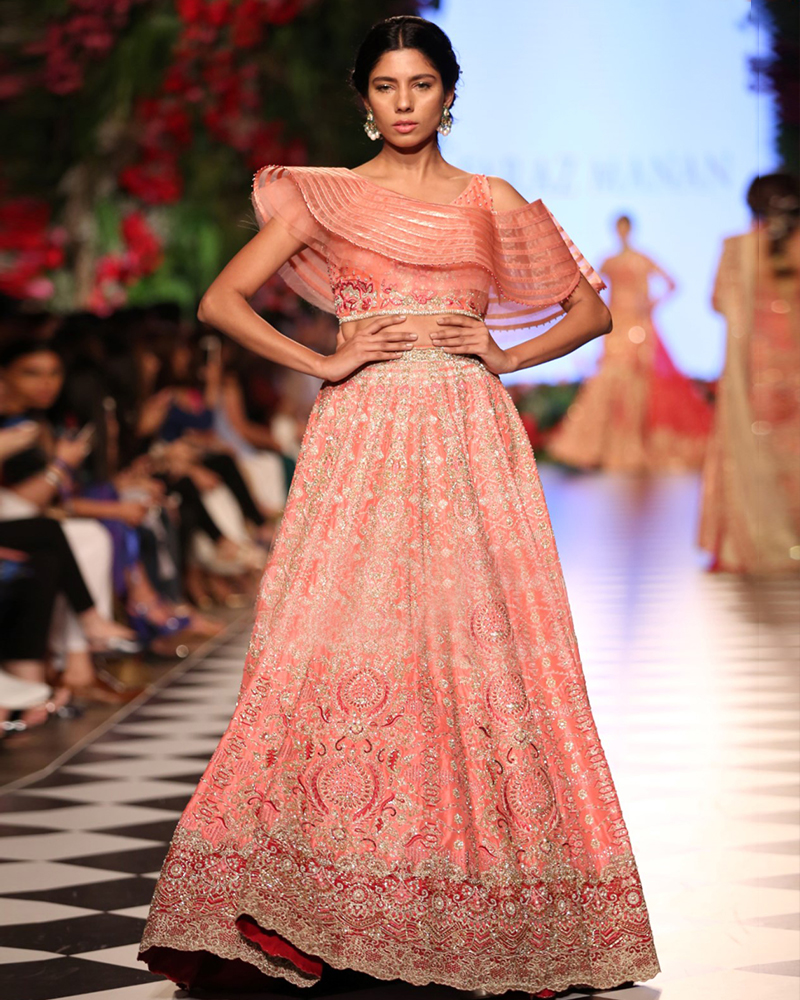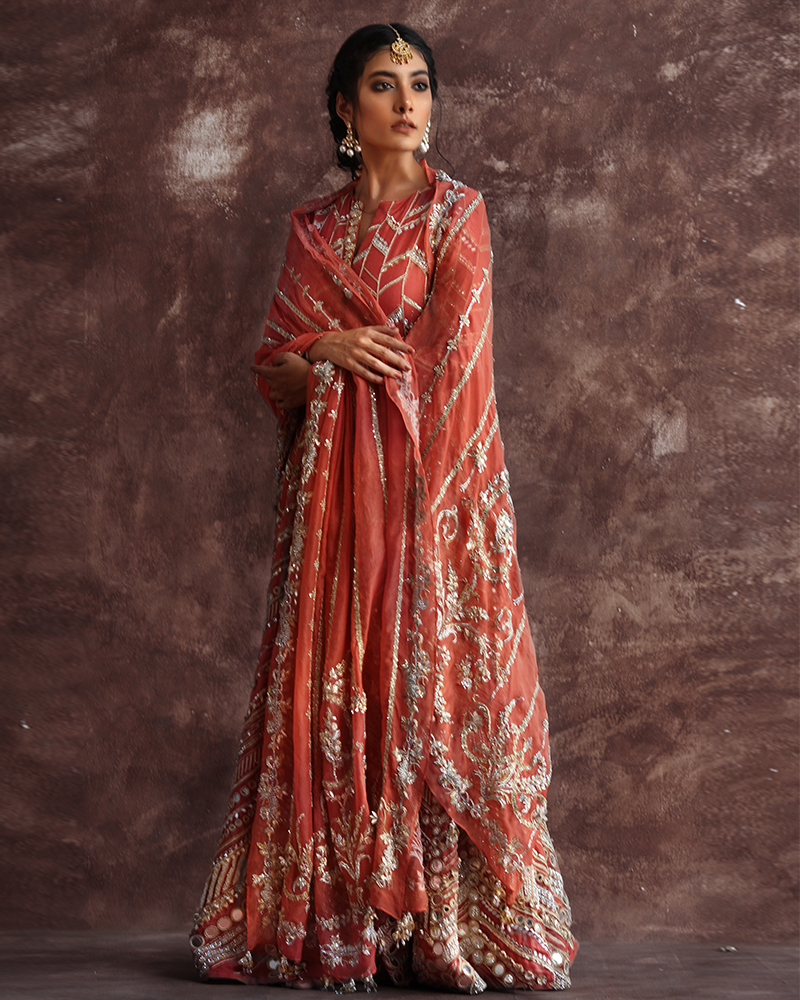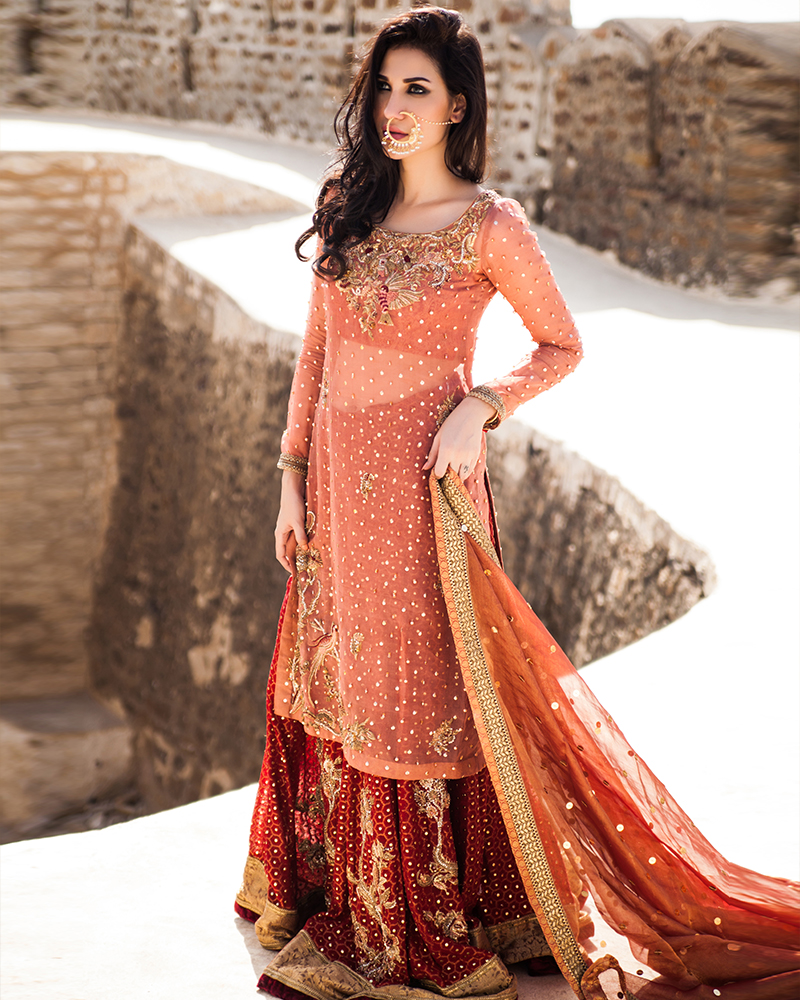 Groom's Look
Living coral is not a feminine color if that's what you are thinking. The right shade can do wonders to a traditional Sherwani. You can color coordinate your outfit with the bride by choosing a complimenting coral shade for your groom wear at least one of the festivities.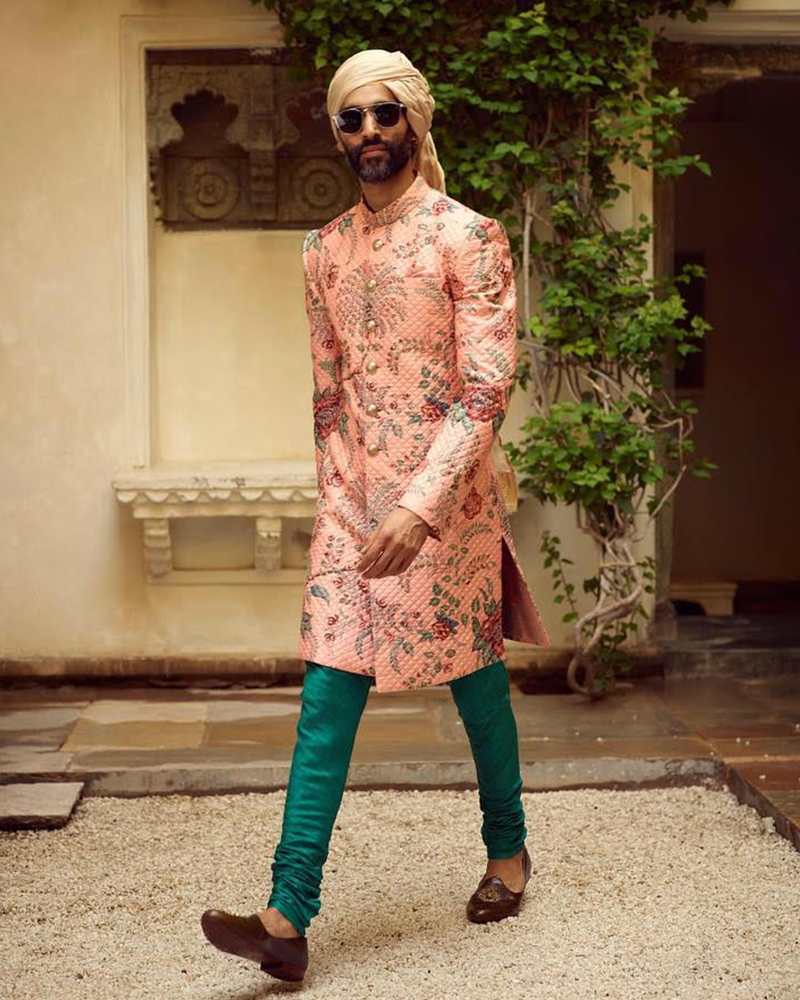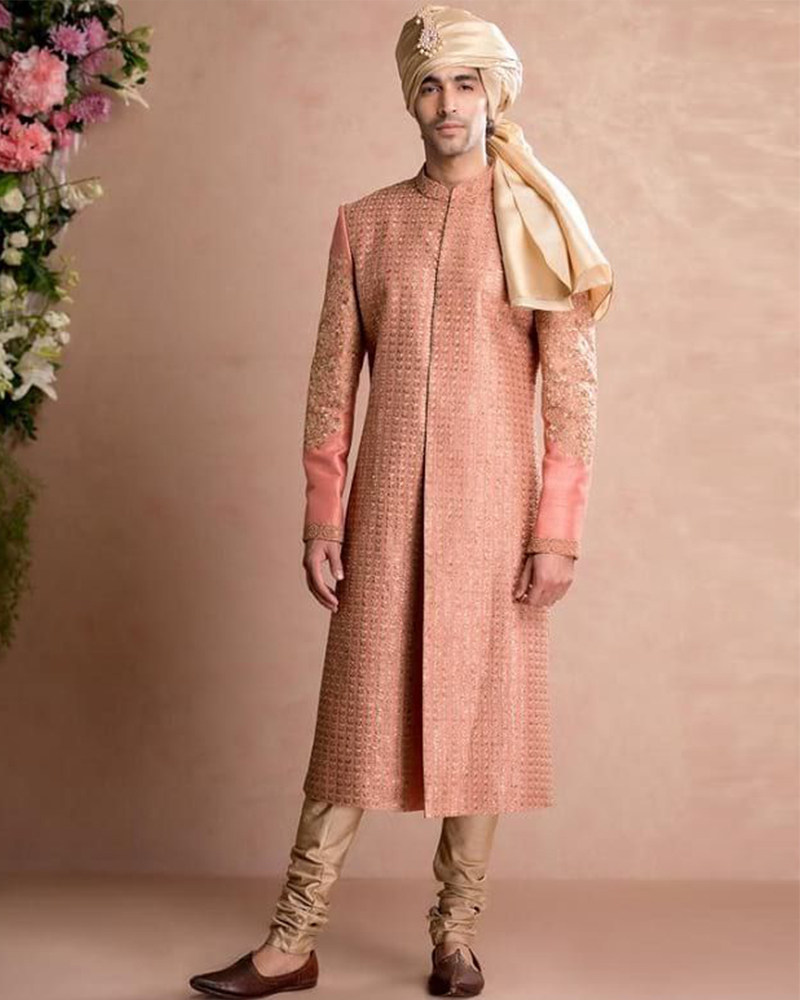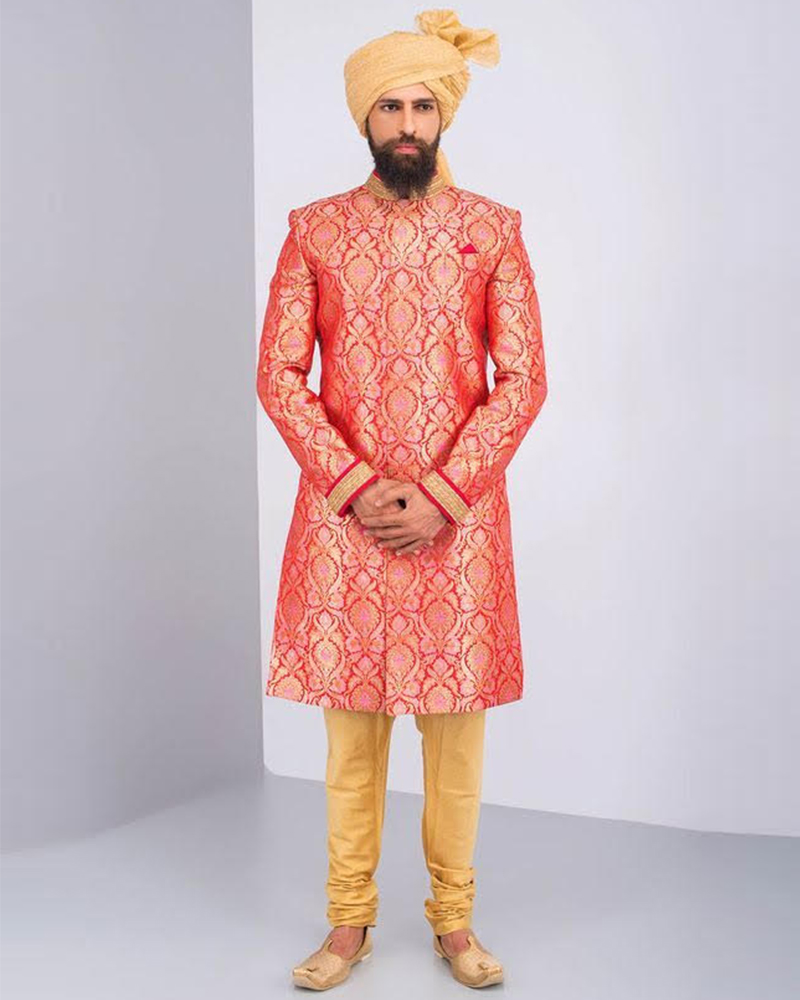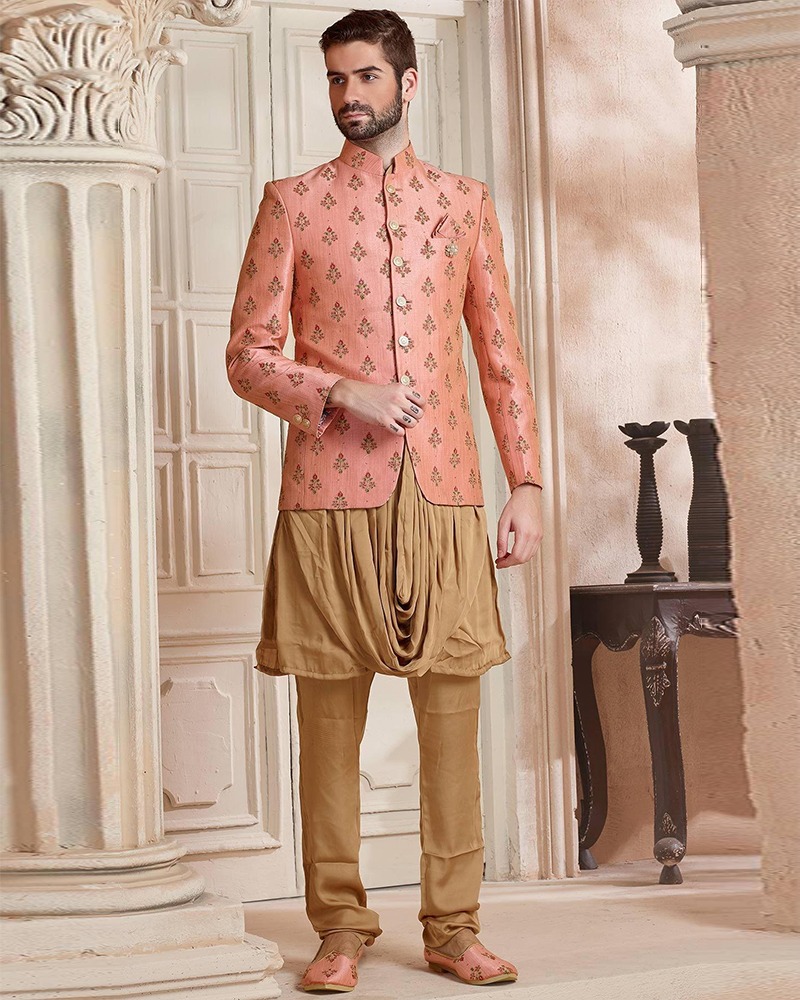 Bridal Shower
If you are using coral for the bridal shower, there are many exciting color combinations you can play with. Coral looks amazing in décor with contrasting colors like gold, cream, teal, navy, poppy and ivory etc. Here are some ideas you can steal.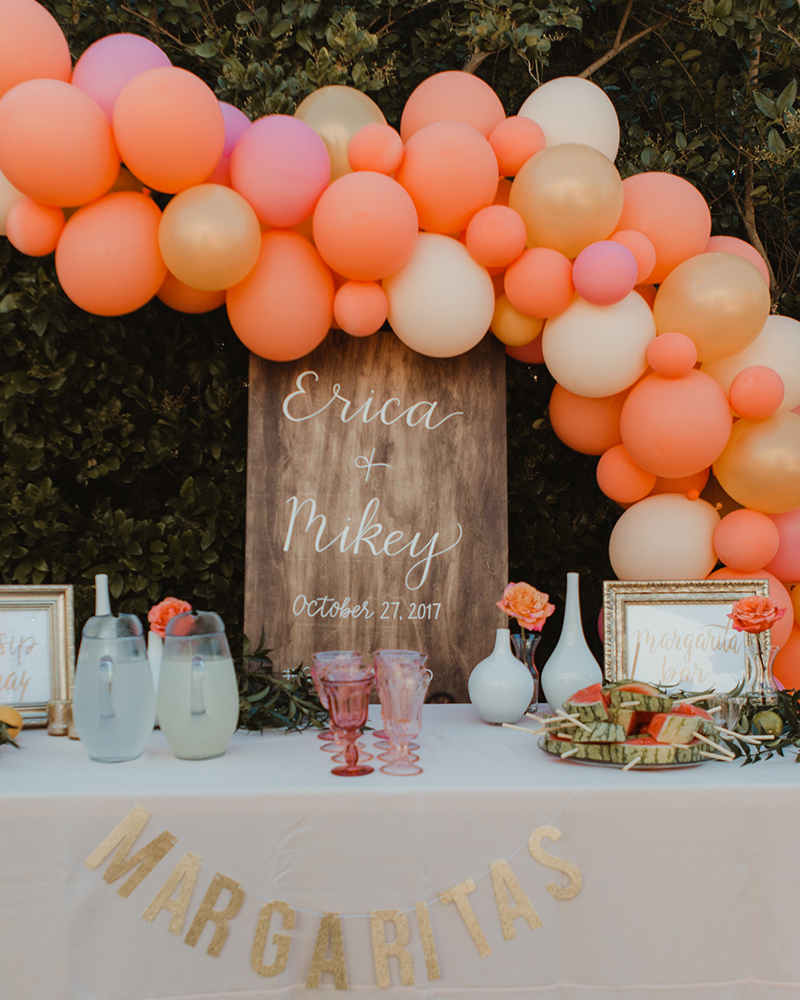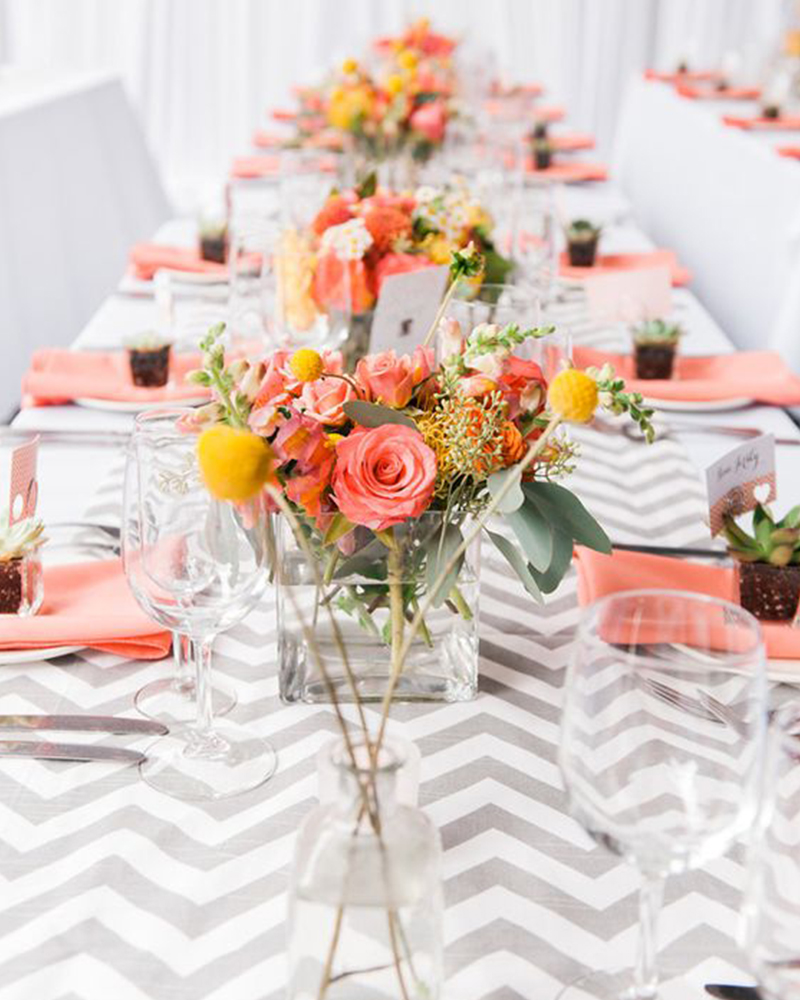 Wedding Décor
Like we said living coral is a happy color which means you can have your planner give you decoration inspiration. You can use coral with other multi-color swaths of fabrics or flowers to have a fresh venue look that will be nothing like your guests have ever seen.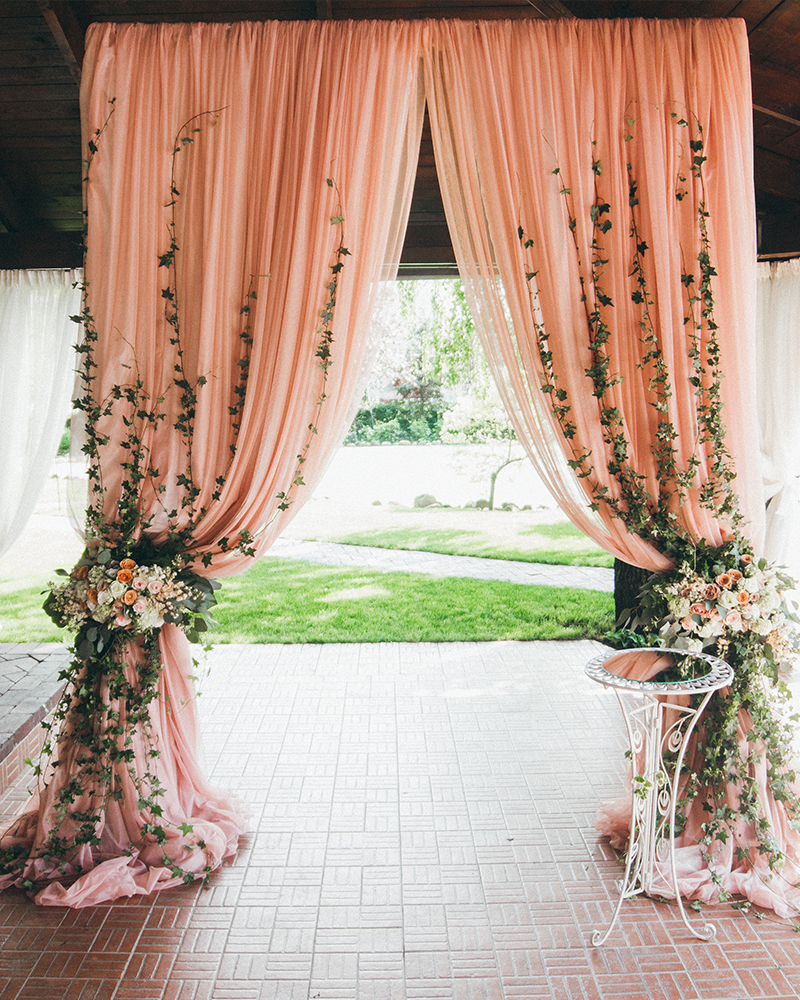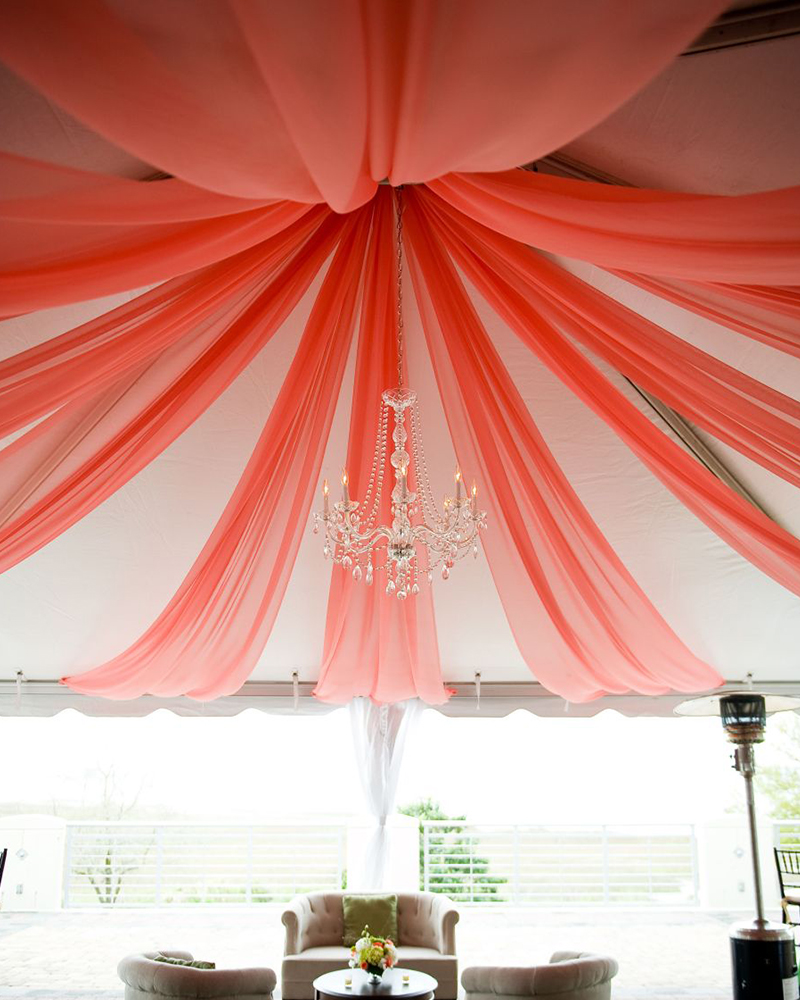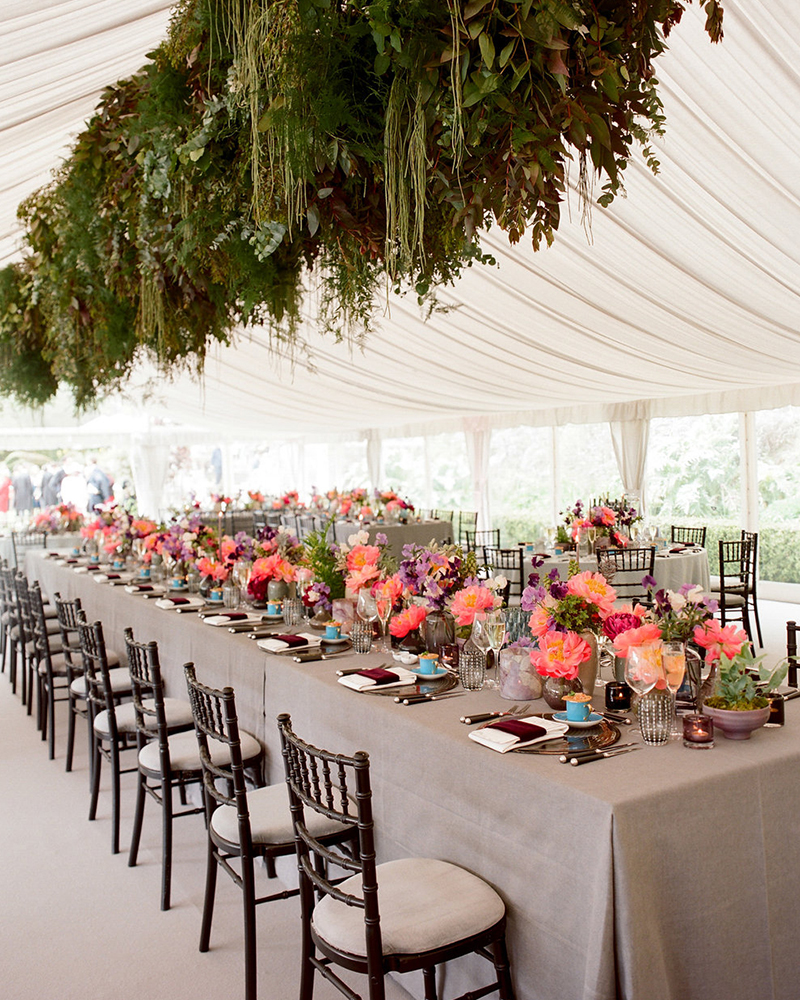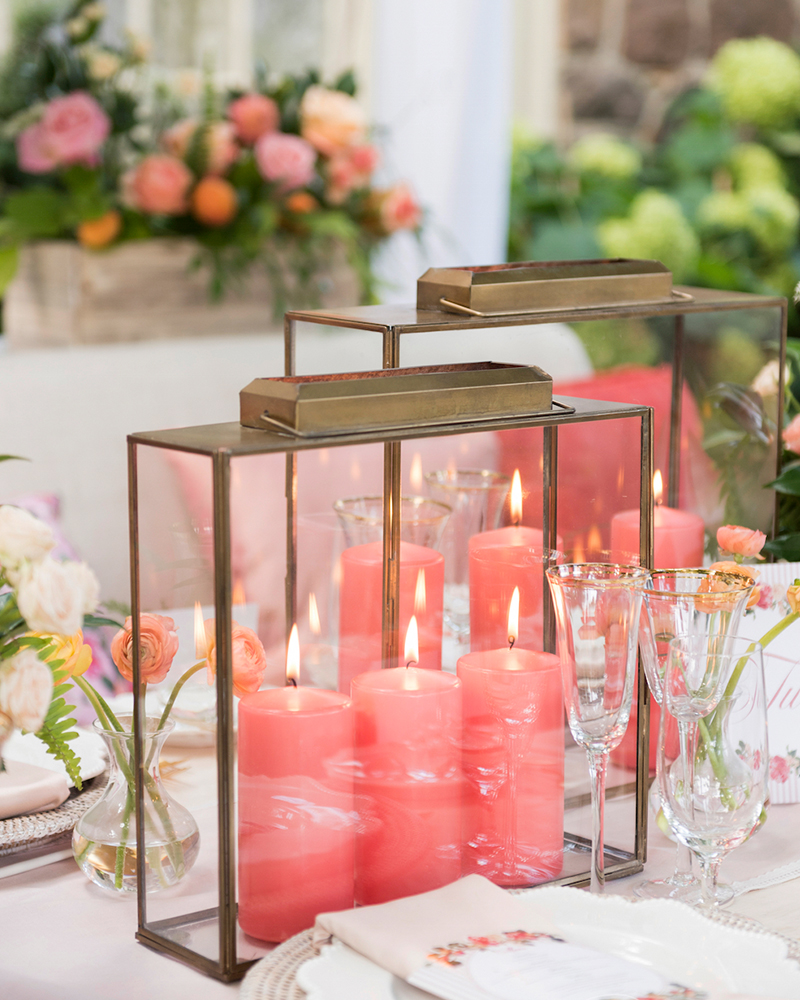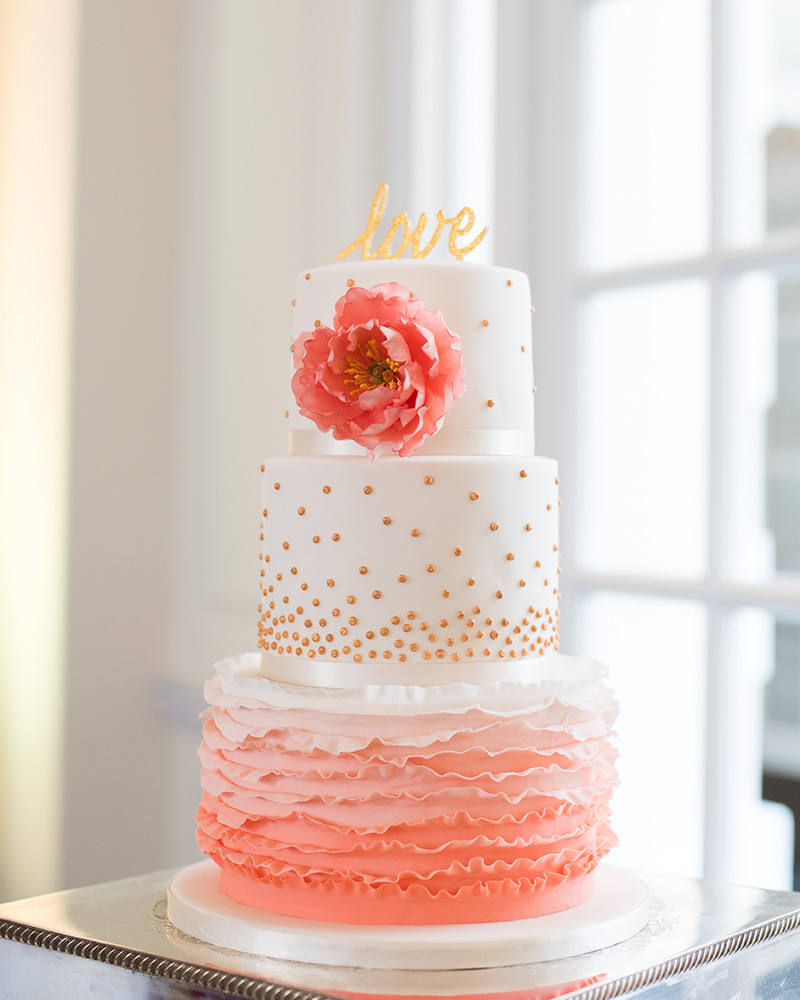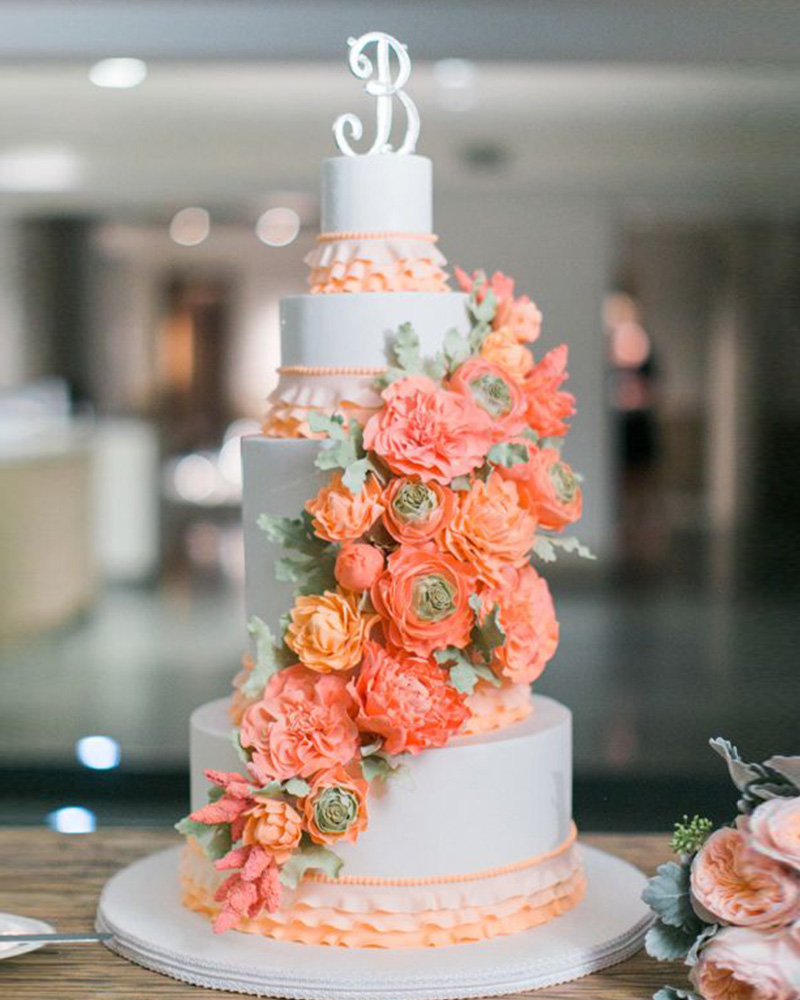 Favors
Wedding favors are a huge hit most of the times, no matter the look of the package, but if you make the package match with the overall theme, you can be sure that people will remember the ceremony longer. You can offer the keepsakes to commemorate your special day. From scented candles to snack pouches, you can use coral to a great advantage. You can have your invites made in pink-orange shades for a cheerful impact.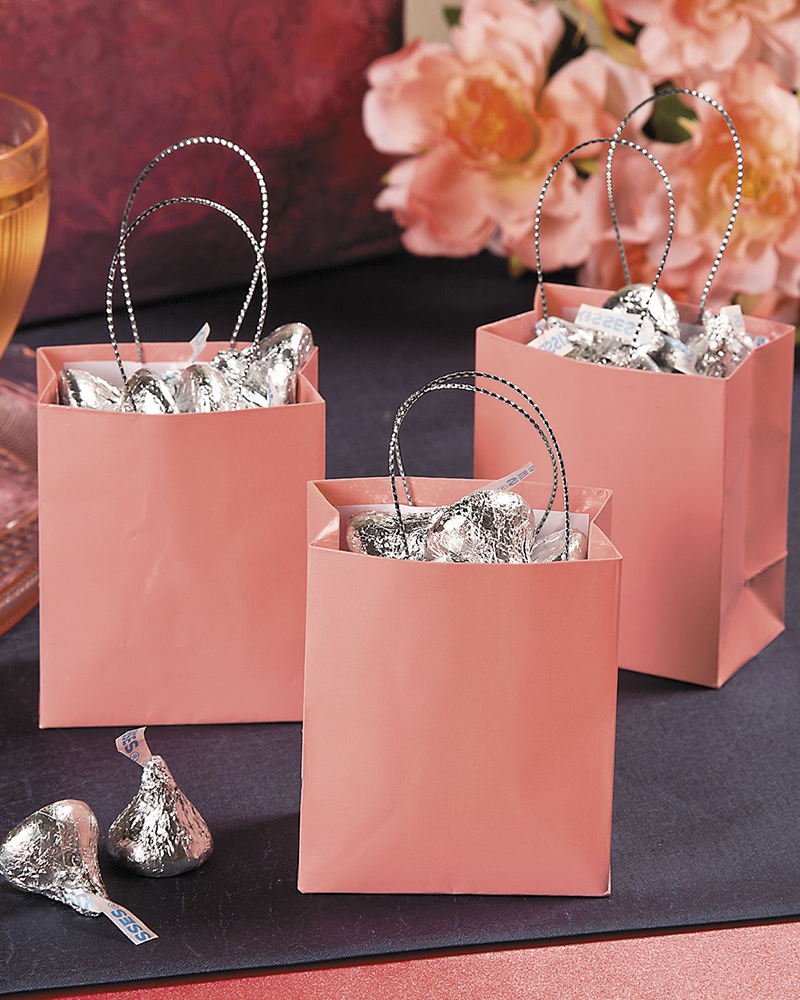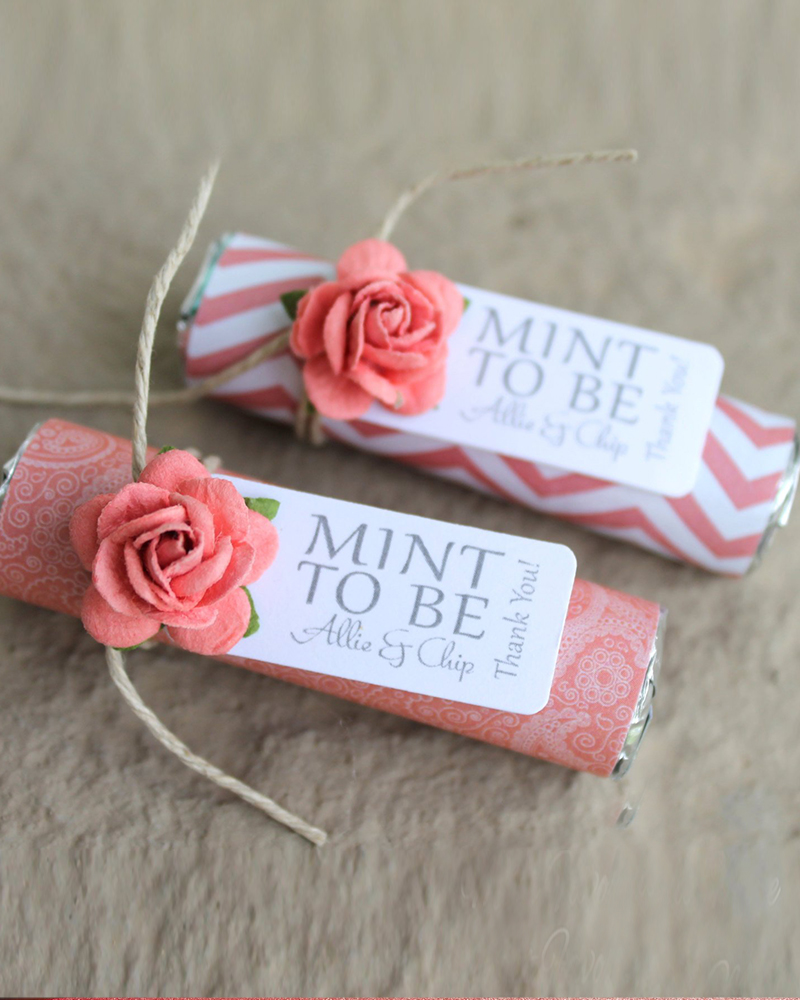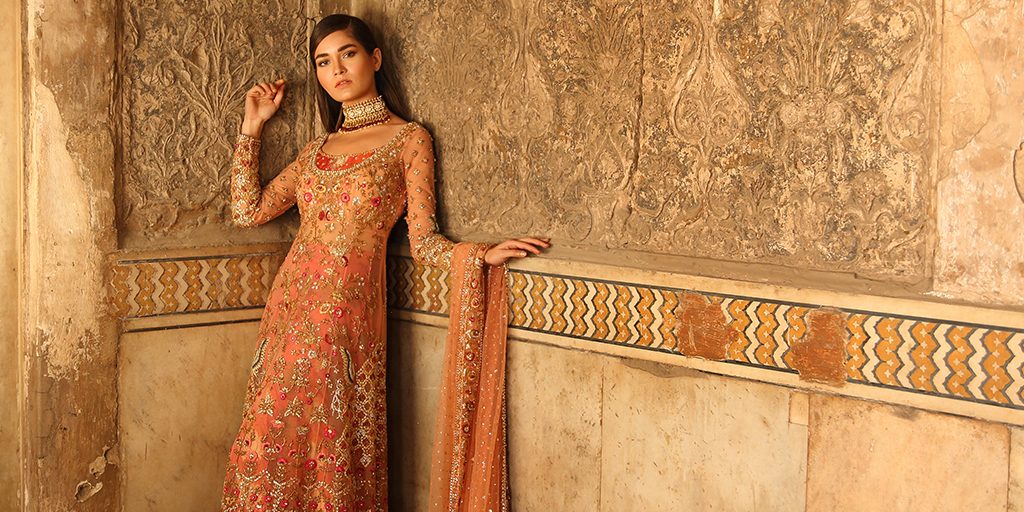 How To Incorporate Pantone Color of the Year 2019, " Living Coral" In Your Wedding
Description
Living Coral (PANTONE 16-1546) is declared the Pantone color of the year 2019 & the wedding landscape is all the happier for it.
Admin
Bridals.PK
https://blog.bridals.pk/wp-content/themes/bridal/images/logo.png