How To Plan The Perfect Game Of Thrones-Themed Wedding
Apr 23, 2019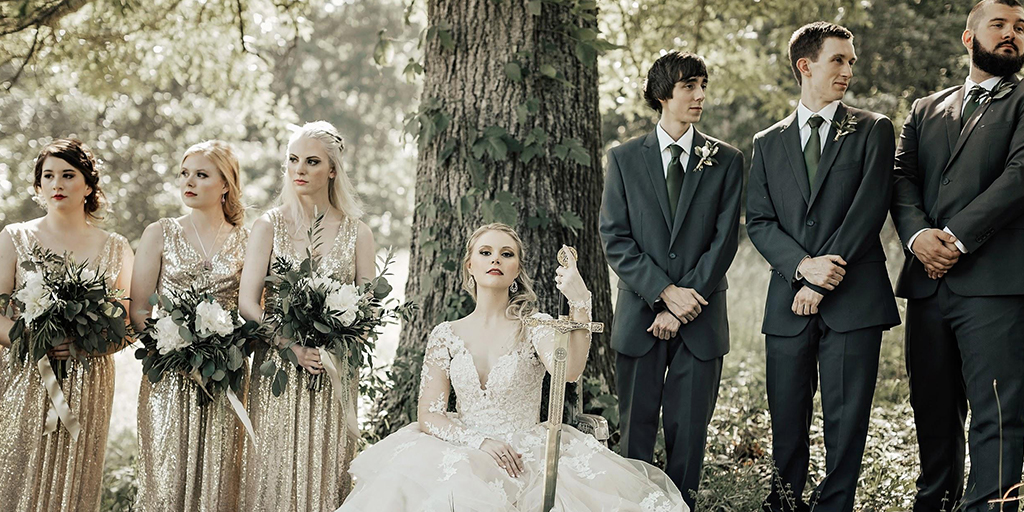 Article by: Hadia Hassan
The final season of GOT is finally being aired! And with its release, everything GOT is happening from birthdays to GOT-themed weddings. Fans around the globe are finding their own way to incorporate their favorite TV show in the major events of their lives. Let's face it peeps. We want to enjoy this fandom to the fullest while the show lasts! It's never too late to be the Khaleesi of your story and take the reins in your hands. If you're getting hitched this year then here's the ultimate guide to a picture perfect GOT-themed wedding:
1. The Venue
The actual show may have been shot in Croatia but that doesn't necessarily imply that you should to traverse half the planet to tie the knot. You can find a nice venue overlooking the sea and have stone arches erected to make a drop dead gorgeous backdrop for the most amazing wedding photographs. Alternatively, you can also host an indoor wedding and simply add a few wooden tables along with Stark and Lannister banners to the venue to complement your theme. Here's how you can customize your venue to add a stroke of your favorite TV show to the wedding: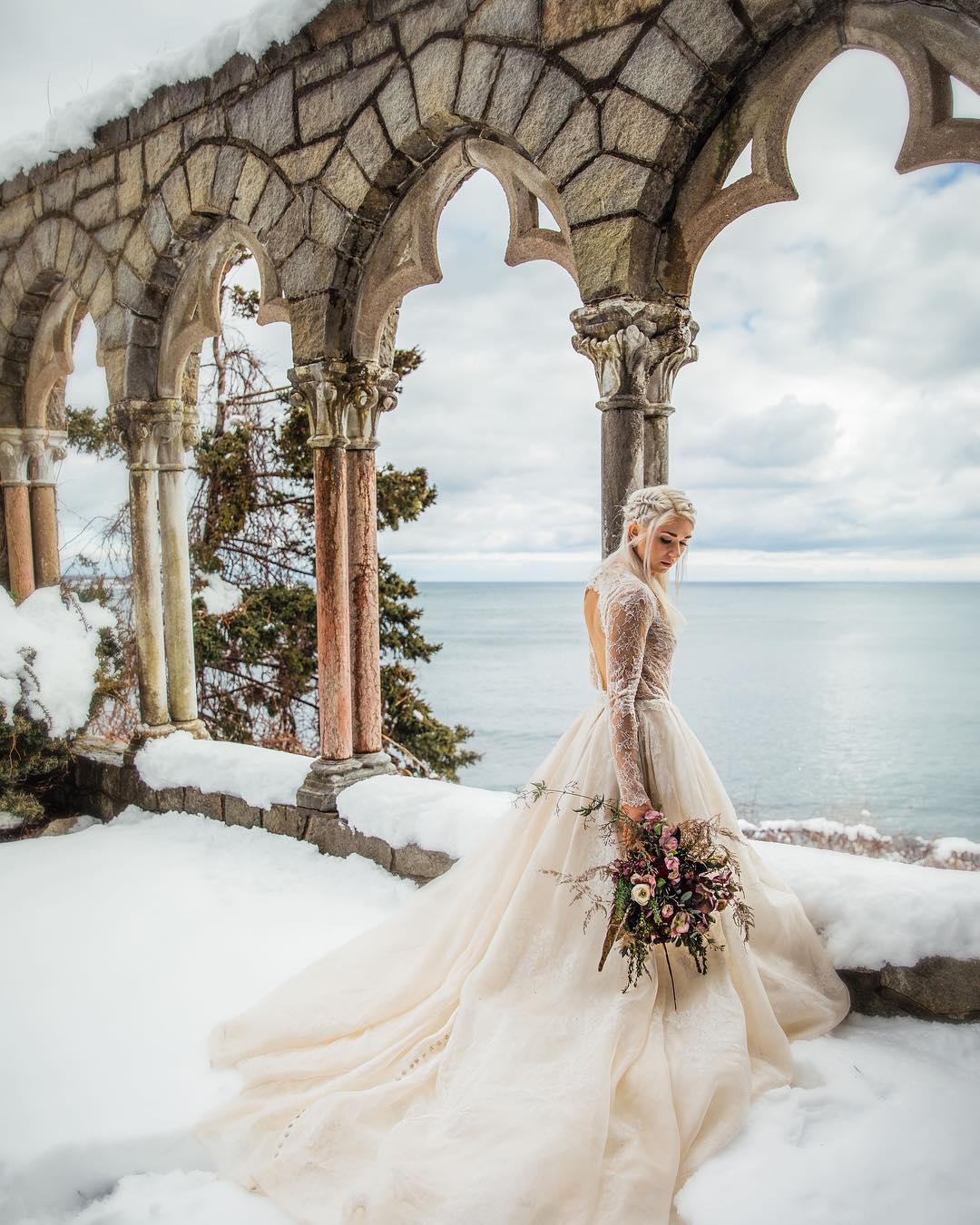 2. Wedding Invites
The first chance you'll get to show your guests what's coming is through wedding invites. This may seem difficult but lots of wedding invitation vendors nowadays print customized wedding invites for their clients. Then what are you waiting for? Pick a design already because believe it or not the wedding is coming!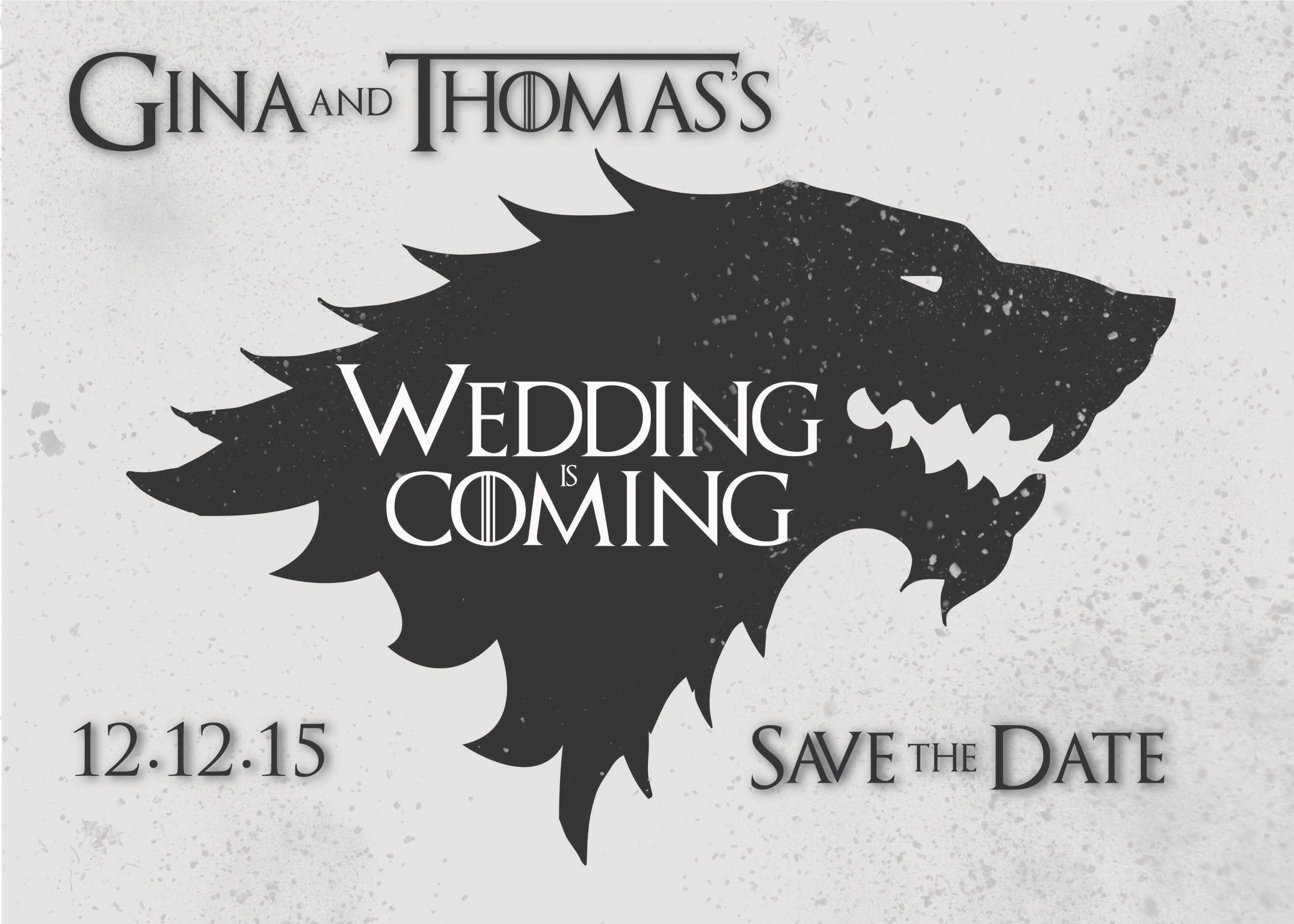 3. Wedding Treats
Wedding treats are the easiest way to incorporate the essence of the show in your wedding. There are countless ways in which you can personalize your wedding treats to make them look both unique and befitting of the theme. Here are some ideas to help get you brainstorming for ways to customize your wedding treats: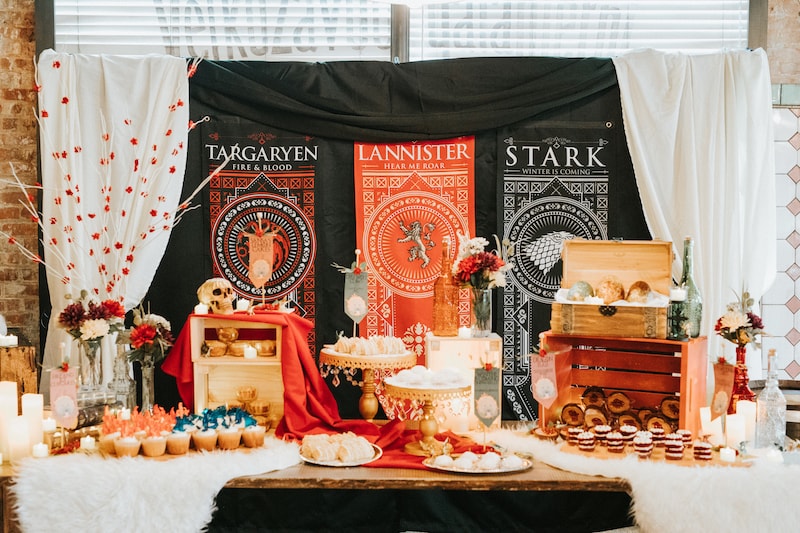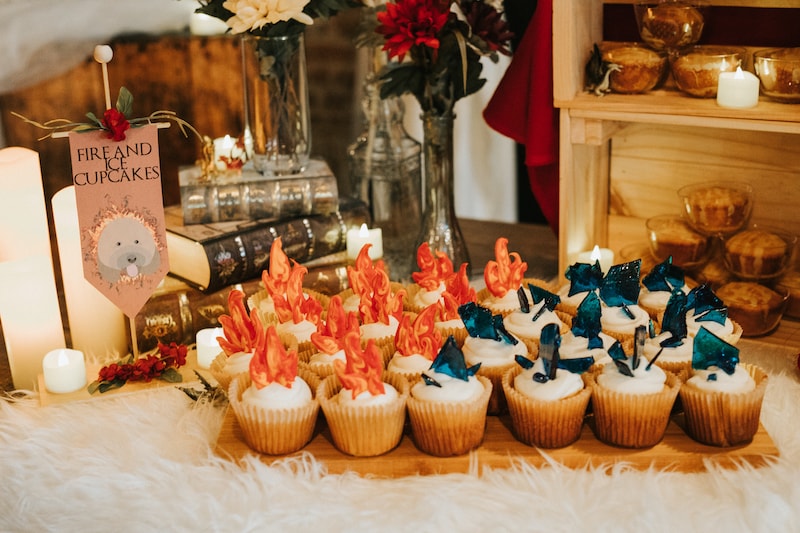 4. Wedding Favors
Whether its miniature chocolate dragon eggs you put in the favors or tiny GOT souvenirs, your wedding guests will fall in love with these favors. Add a dash of creativity and your wedding favors will become the talk of the town for years to come. Remember ladies! If your guests have fun, they'll be sure to remember the wedding for a while.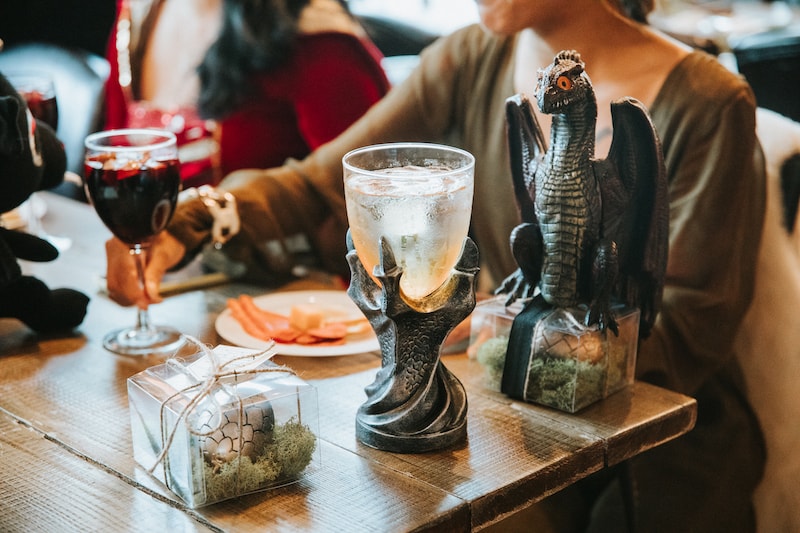 5. The Decor
If you've hired a wedding planner, then things will be easy enough to organize with his/her help. We suggest that you communicate all your ideas to your wedding planner in order to aid them in producing desired results. Be very open about what you really want and you won't be disappointed! You can add a photo booth with swords and the iron throne as props. You can also go all in and add cloaks and a husky to your wedding for effect. After all, what's a GOT-themed wedding without a dire wolf!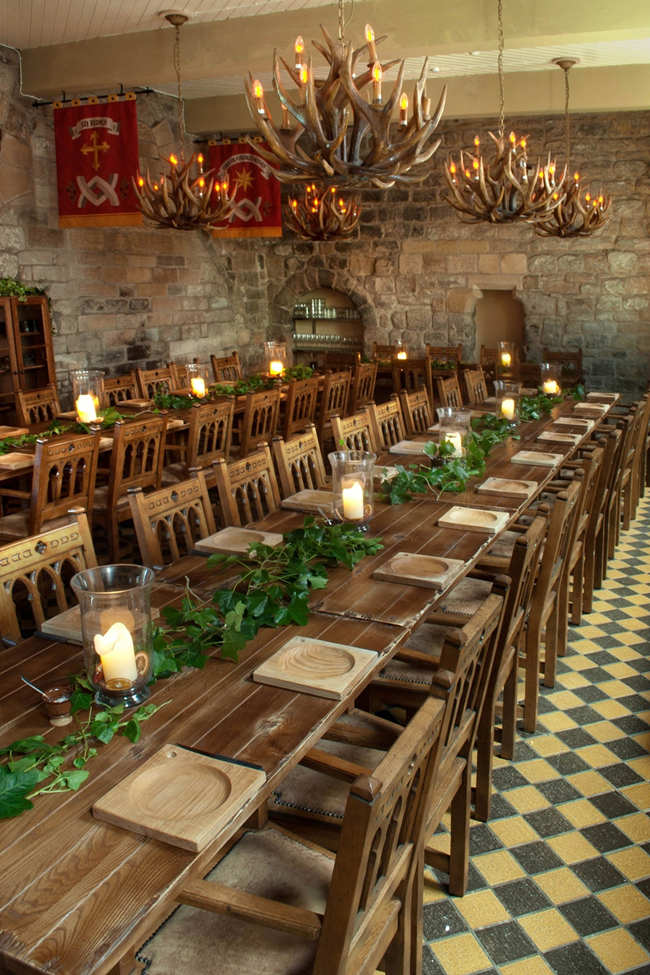 Here are some brilliant ways in which you can include GOT in your wedding without going overboard. With all these elements in place, you are bound to have the most perfect GOT-themed wedding! Happy wedding planning!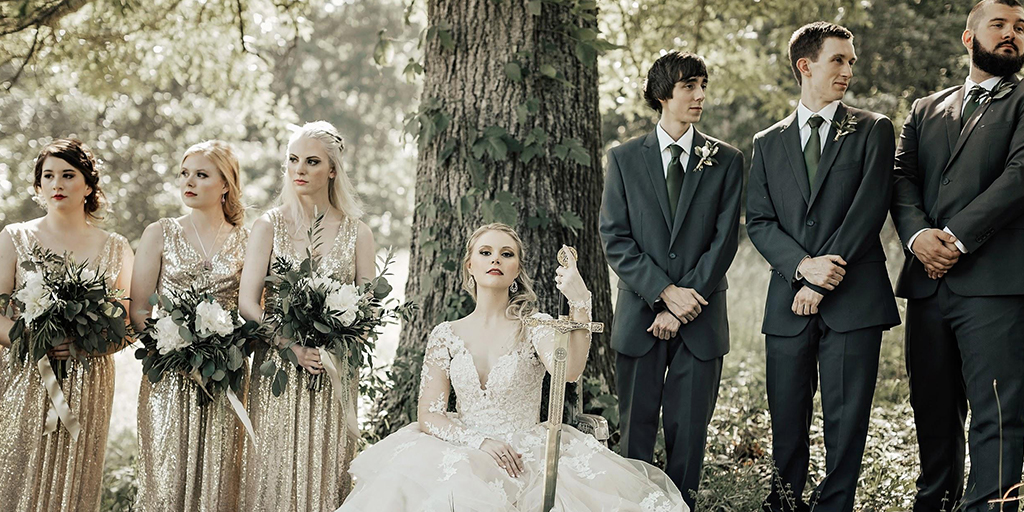 How To Plan The Perfect Game Of Thrones-Themed Wedding
Description
Admin
Bridals.PK
https://blog.bridals.pk/wp-content/themes/bridal/images/logo.png