How to Plan a Wedding in Six Months?
Mar 14, 2018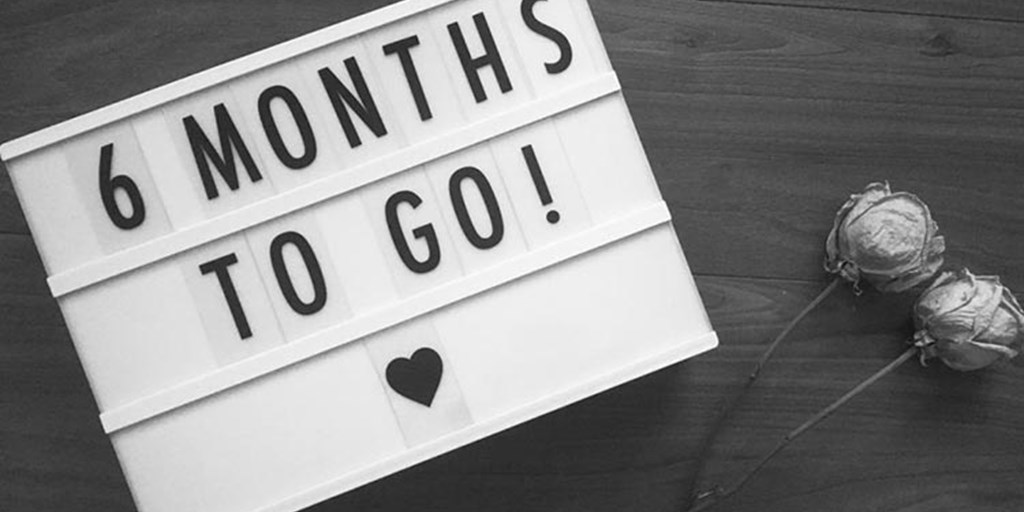 The sooner you begin to plan your wedding, the better it is. The biggest advantage in planning your wedding earlier is that you will be able to turn your dream wedding into reality. On average, an engagement lasts for a year. However, there are many couples who begin planning their wedding earlier. If you are planning to get married within six to eight months, we are going to share how can you go about it. Having a proper timeline will ensure you are on the right track of planning.
6 Months Before Wedding: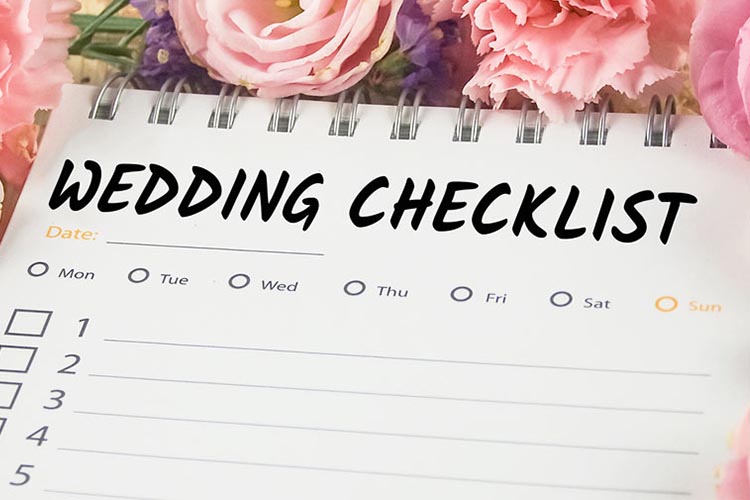 Set your Budget:
First things first! Your entire planning is based on budget. Make sure you remain flexible with your budget. This way, you are more likely to find the venue, caterer, and photographer of your own choice. When you have a budget, you will be able to determine your wedding style, theme, and décor arrangement.
Prepare a Comprehensive Checklist:
This is the most important tool for your planning. You can either choose to make an online checklist or on a piece of paper, depending on your comfort level.
Prepare Guest List:
Every aspect that you are going to depend on is your guest list. Whether it is the selection of a venue or caterer you would be going back through your guest list while finalizing these vendors.
Hire a Wedding Planner, if you need:
Finding a wedding planner may be the first thing you would do right after picking your dates. This is mainly because wedding planners make this job quick and find you the right vendors according to your requirement.
Book Venue and Caterers:
This is going to be a bit challenging, since you are going to book vendors for at least four wedding events i.e. Sangeet, Mehendi, Baraat, and Walima. You need to ensure that the venue, caterer, florist, and the photographer is available on chosen dates. In case you don't find one, keep a backup plan to avoid any frustration and disappointment.
Pick Your Bridal Party:
There are a lot of things that you need to plan for apart from hiring vendors. As this is going to be your day, pick your bridal party to get the support of all sorts; from helping you choose a bridal dress to shopping and booking of your salon.
Begin Your Hunt for Your Dream Dress and Jewelry:
Start planning your wedding dress and jewelry for each wedding event, from Mehendi to Walima. Finalizing the perfect dress takes a lot of time, so planning ahead is always the best and safer option.
Build a Wedding Website to Keep Everyone Updated:
Building a website in the beginning ensures that your guests are updated. The registry on your website gives them enough time to select wedding gifts for you.
Send Out Save the Dates ASAP:
As soon as you decide your wedding date, send out save the dates. It is important to send it as soon as possible so that guests can book their travel and accommodation well in time.
5 Months Before Wedding: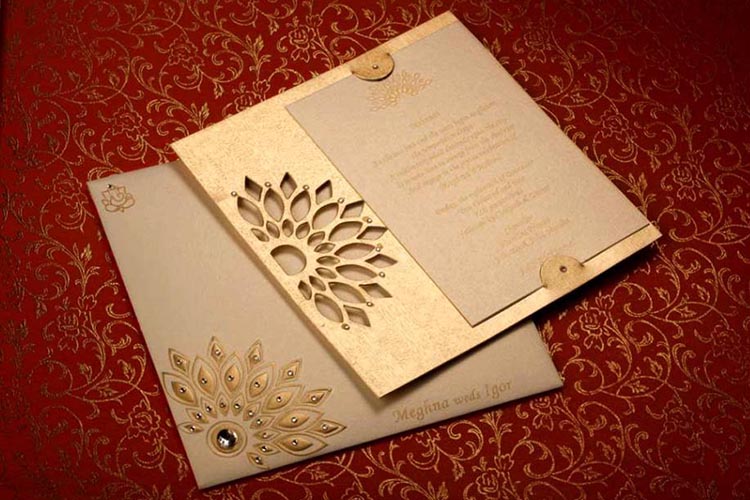 Book Other Vendors for all the Events:
Book vendors from the list you have compiled for the vendors. Pick the one you find most suited to your requirement and the one available on your wedding dates. Other vendors apart from venue and caterer include:
Makeup Artist
Hairstylist
Wedding transportation
Décor and/or Florists
Photographer
Choose Invitation Cards:
Selection of the invitation cards is going to take some time, if not plenty of it! Take some time to select the design and paper for invitations and send them for printing.
Shop for Bridal Dress:
Your bridal dress should be ready five months prior to your wedding. When you have decided the color and silhouette, buy your wedding dress and try it once or twice before your wedding day.
Buy Bridal Accessories:
After you finalize your bridal dress, purchase bridal accessories which include hair accessories, jewelry, and shoes.
Focus on Your Beauty and Fitness:
Your fitness matters the most along with planning your wedding. Change your diet and eating habits, join a gym or start some exercise at home to stay in shape. To stay glowing and fresh on your wedding day, take care of your skin and try different DIY beauty masks for your skin.
4 Months Before Wedding: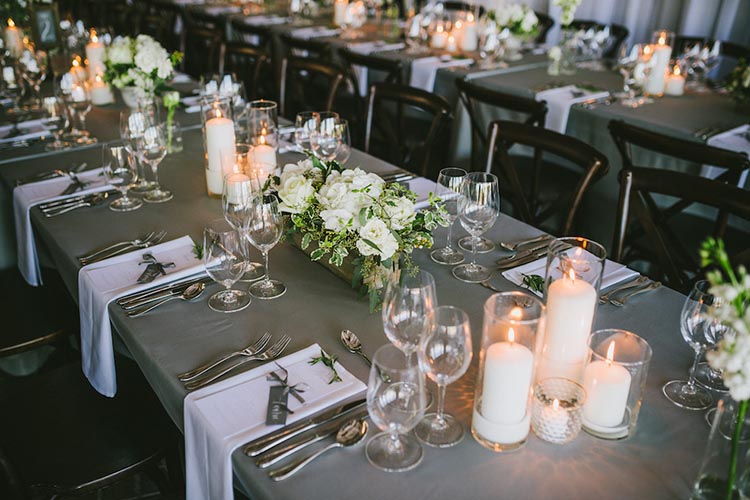 Finalize Décor and Wedding Favors for the Events:
Décor is going to be the most important aspect of your wedding venue. You need to decide on wedding favors and décor style for Mehendi and Baraat. Whether you are going to include edible favors or other favors, finalize every detail and make the purchases.
Begin Dance Preparations for Mehendi:
Begin selection of songs and dance preparation for Mehendi event. For this, your bridal party will be of great help!
3 Months Before Wedding: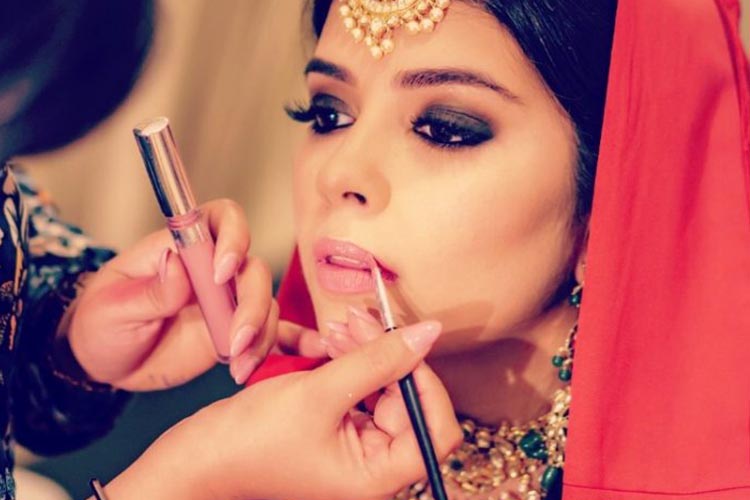 Plan Honeymoon:
Search for your honeymoon destination at least three months before your wedding. Make reservations for your travel and accommodation to avoid any hassle and stress right after your wedding. ​
Go for Hair and Makeup Trial:
In order to make sure you look perfect on your big day, get a trial for your hair and makeup.
Decide on Wedding Cake:
If you want to include a wedding cake, finalize the flavor, number of tiers, and garnishing and order your cake.
Decide on Menu and Tasting:
Decide the menu for each event and coordinate with your caterer. Ensure your caterer cooks the delicious food! After all, it is going to be on everyone's mind several days after your wedding.
2 Months Before Wedding: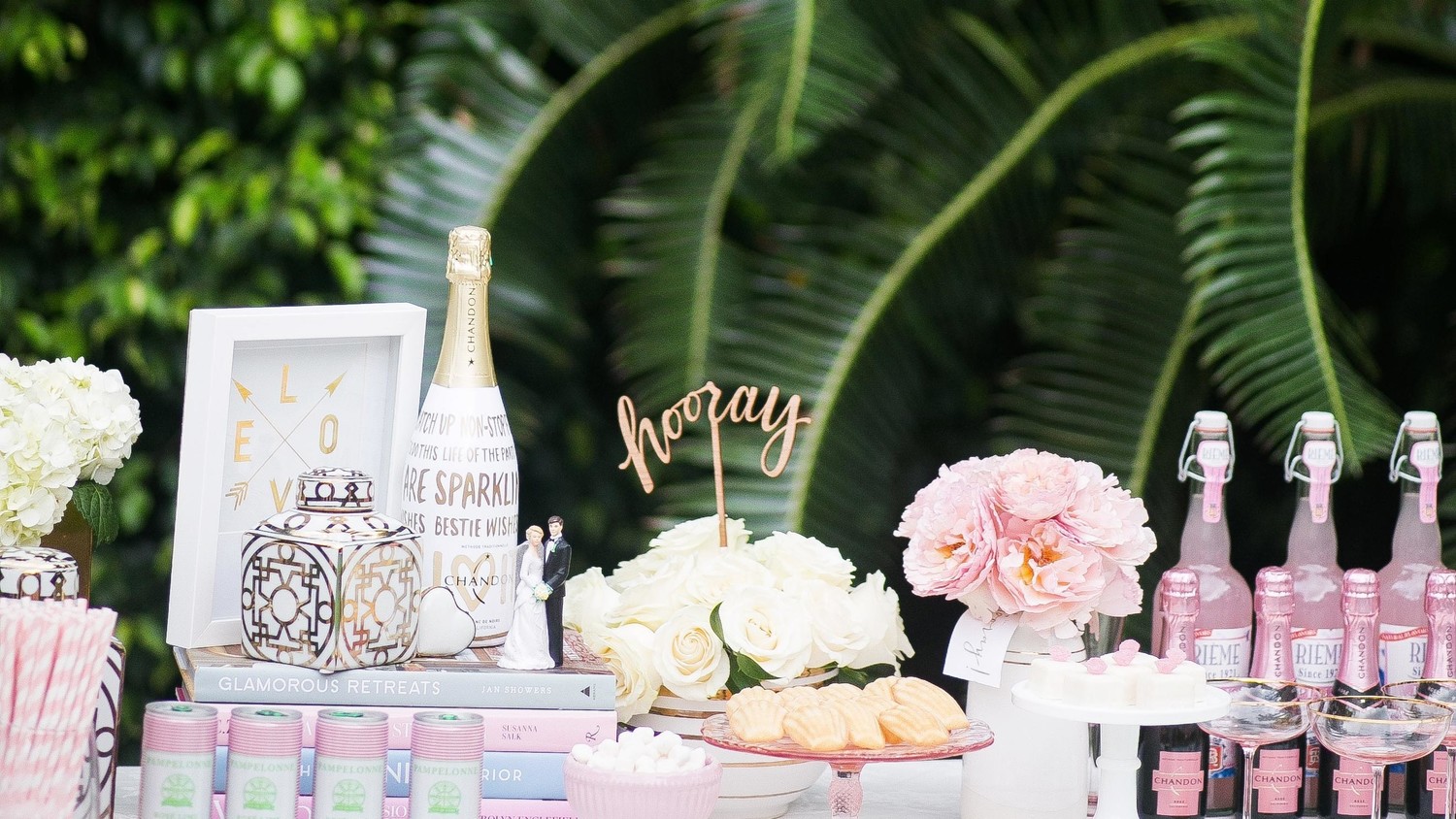 Arrange A Bridal Shower:
Your bridal party needs to arrange this event while you are the guest of honor! Your bridal shower should be planned two months before your wedding, leaving you enough time to announce the beginning of wedding celebrations.
Finalize Song List/Entertainment:
Select the list of songs for your wedding and coordinate with your DJ or musician. You can guide them about the songs to be played for different moments.
Begin Preparing Thank You Notes:
A Thankyou note to guests is a kind gesture that everyone is going to remember.
1 Month Before Wedding: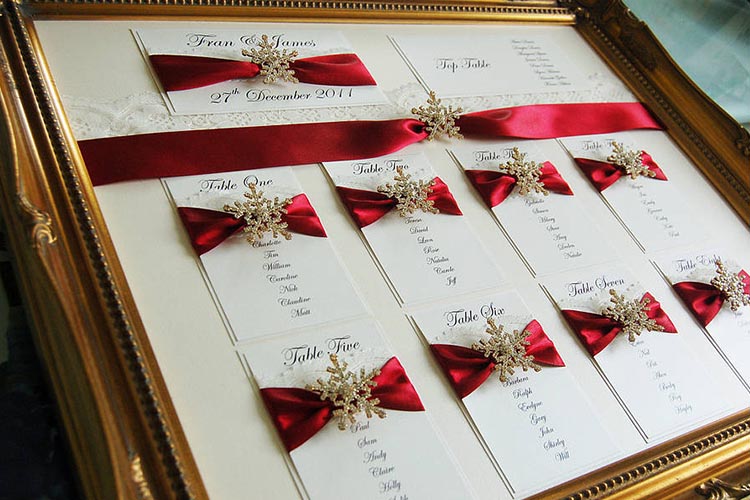 Send out the Invitations:
Send the wedding invitations at least a month before. Make sure you have not missed out any guest, consult your guest list when sending the invitation.
Check All Details and Vendors:
Check with all the vendors and ensure everyone is on the same page. Mark your checklist as you confirm the details.
Make Seating Chart:
Knowing the head count, plan who is going to sit where on your wedding day. Decide on who will sit on reception and welcome the guests and who is going to sit near the stage to take care of the guests greeting the bride and groom.
Get Other Accessories Ready:
Although this would be the part of early planning, however, ensure accessories such as Mehendi trays, favors, floral jewelry for bride, dholki etc., are ready at least two weeks before Mehendi day.
1 Week Before Wedding:
Relax and enjoy the final days of the preparation and keep yourself stress-free.
Wedding Day: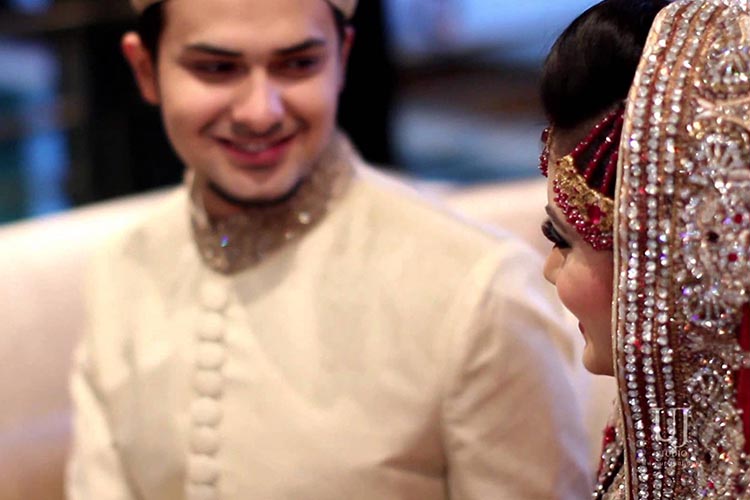 Celebrate as planned! This is your big day!
For more about wedding planning, stay tuned to blog.bridals.pk!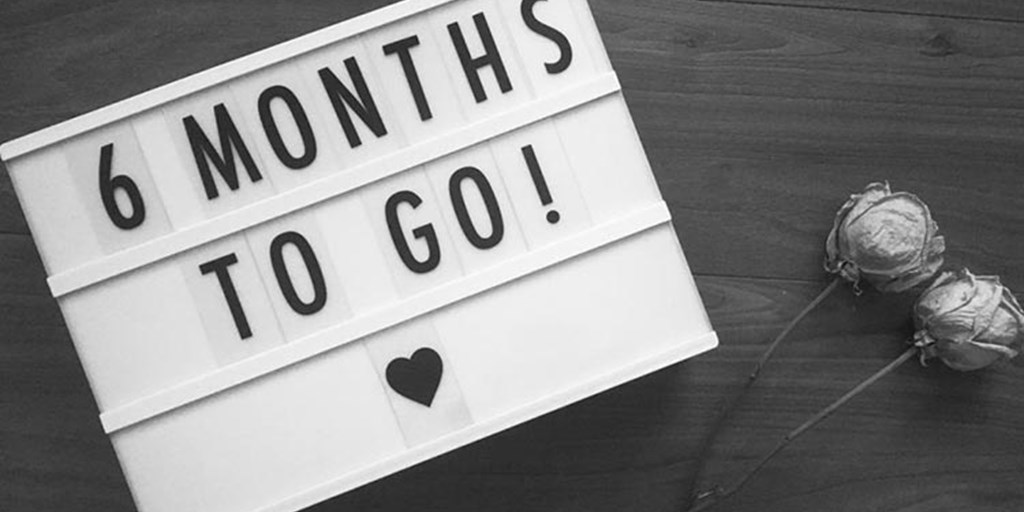 How to Plan a Wedding in Six Months?
Description
The biggest advantage in planning your wedding earlier is that you will be able to turn your dream wedding into reality.
Admin
Bridals.PK
https://blog.bridals.pk/wp-content/themes/bridal/images/logo.png