9 Etiquettes to Follow Before Sending Out Wedding Invitations
Mar 16, 2018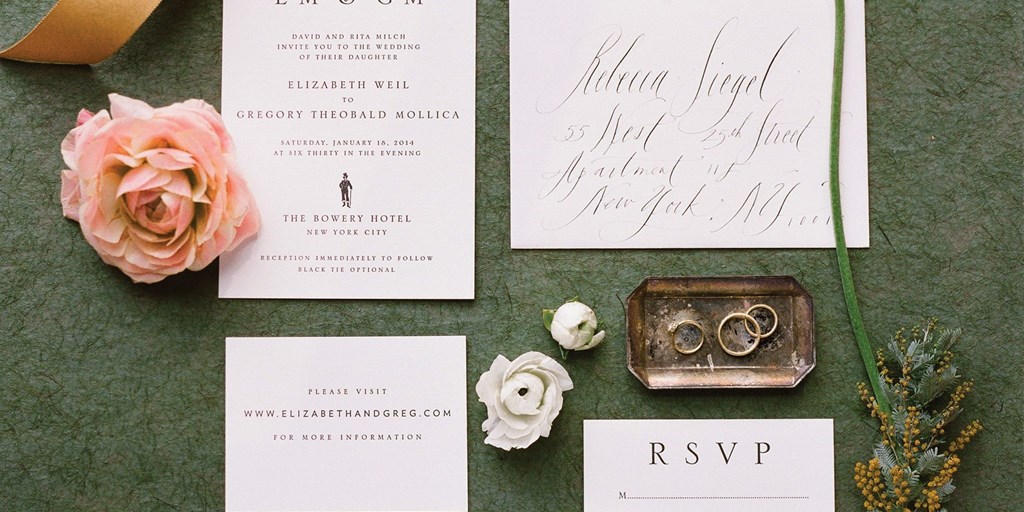 Invitation cards may seem like a minor aspect of your gigantic wedding planning, but it is one of the most important areas of your wedding event. Your entire wedding planning can be ruined if you have not addressed the invitation cards properly. Every aspect of your planning may change on your wedding website, till you get event details printed on the invitation cards. Today, we are going to share several important aspects that all of you must know; regardless of the fact that you are intending to arrange a big wedding or medium-sized one.
1. Send Out the Invitations on Right Time: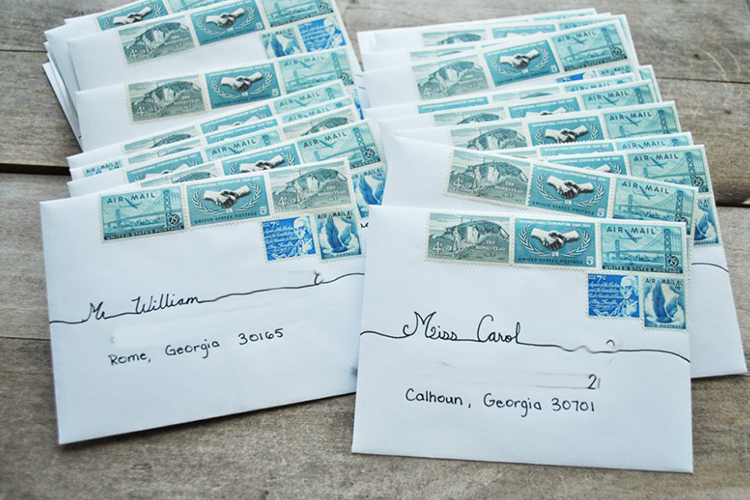 Wondering what is the right time to send out the wedding invitations? It is one to two months before the wedding. This time is required to ensure that your guests have ample time to respond to the invitation. That way you will be able to consider the final number of guests attending at least two weeks before your wedding
2. Calligrapher: Do You Really Need One?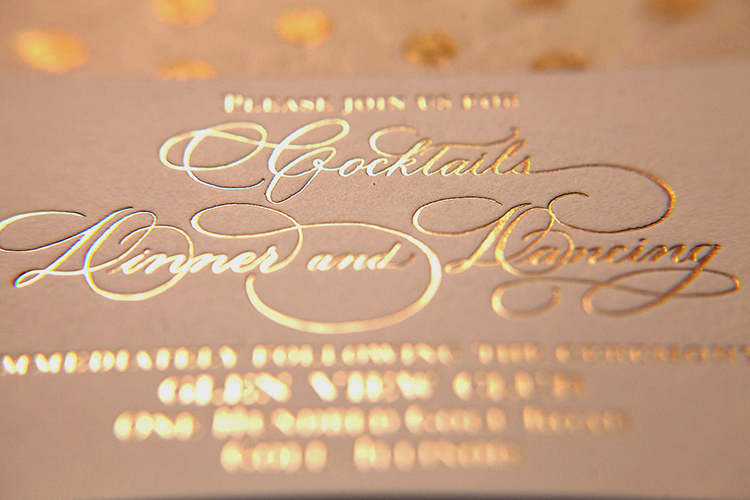 Not everyone needs a calligrapher to write down the names of the guests on invitation cards. If your handwriting is just average or illegible, you must look for a calligrapher to do the job professionally. However, it also depends on the style and formality of your wedding event. if you absolutely need one, provide these cards to your calligrapher at least three weeks before you need them. Tip: confirm all the relevant details of your guests before sending them for printing.
3. Proofread All the Details: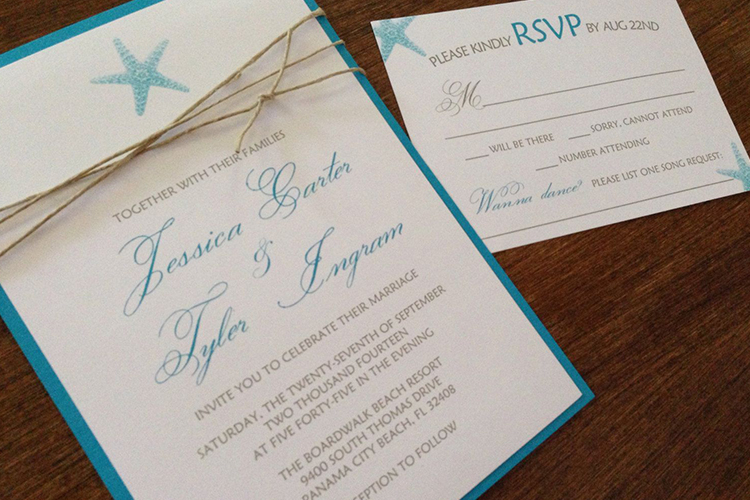 Make sure your invitation cards are free from errors. Read carefully and ensure whether the names are spelled correctly; dates are listed correctly; venue and locations are correct. Also, check if the title with names i.e. Mr., Miss etc. is correct with the name.
4. Consider If You Have Set a Color Palette: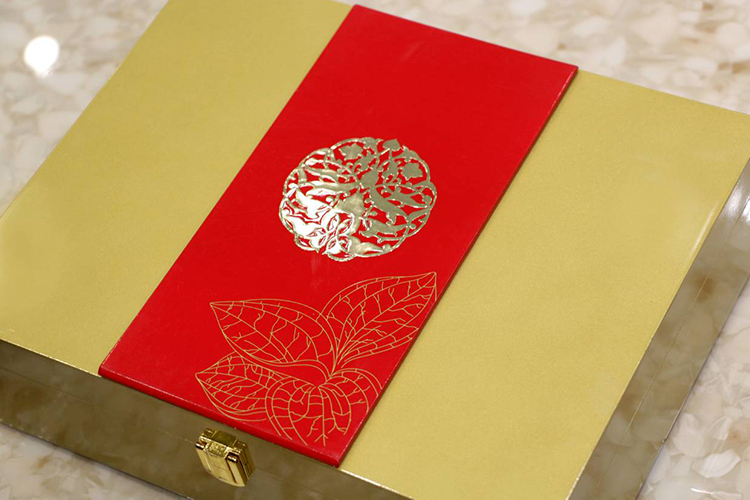 In order to make the invitation cards look more elegant or classy, you can add the accent color of décor. You can provide swatches to the printing person and ask them to make a monogram on the cards, it can also be a logo for your wedding, a creative idea to decorate your wedding cards, isn't it?
5. Write Guest Names and Addresses the Right Way: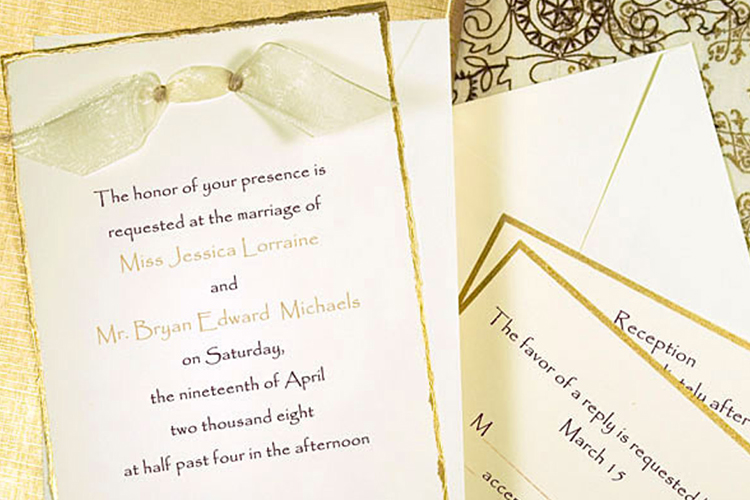 Despite the changing trends regarding addressing the guests on invitation cards, there are few basics that you must not forget. For example, write guests' names in full with correct social titles such as Mr. or Mrs. on the outer envelopes, with no nicknames or initials as it may create confusion and give out a casual impression. Moreover, write complete addresses and names of the cities for example, instead of "St" write "Street Number."
6. Address the Outer Envelope Completely: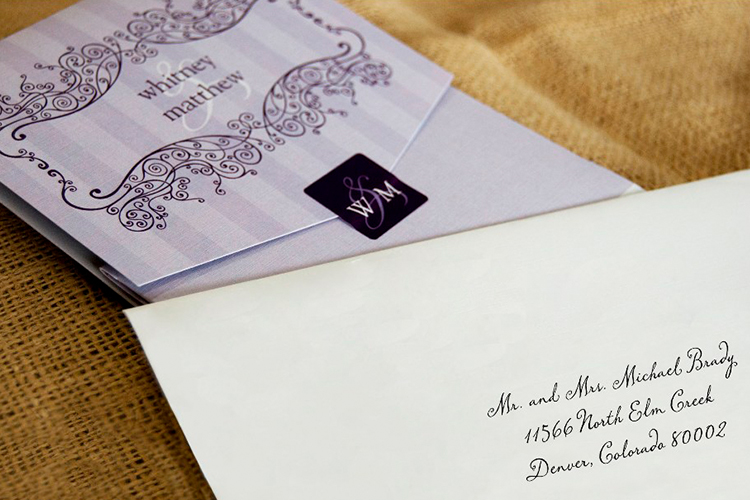 You should address both, the inner and outer envelope, in case the outer one is torn or damaged in the mail. You can choose to remove the inner one, which contains the cards with event details. The outer envelope should have the complete mailing details.
7. Include Return Address on Each Envelope: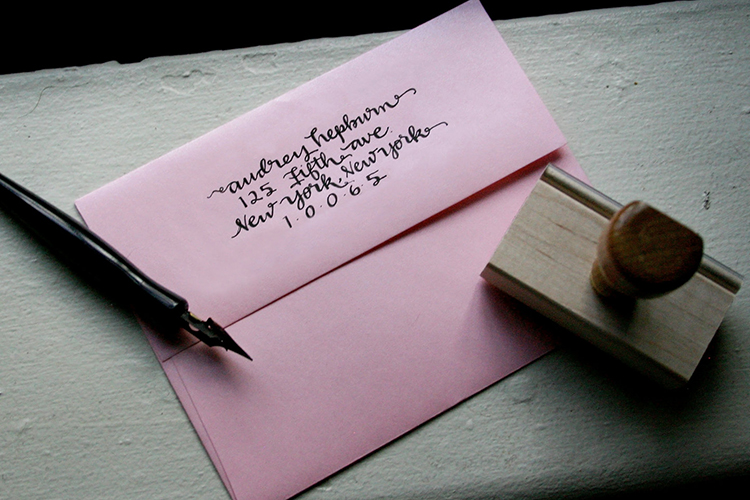 Return address refers to the address of the person who you have assigned to send invitation cards. It can be of your parents, sibling or even yours. The main purpose is to receive response card from the guests about the invitation. When writing return address, write it on the back of the envelope. It is a preferred practice to write it in the blank embossing. Although it is difficult to read many couples consider it as a classy look.
8. Assemble Appropriately: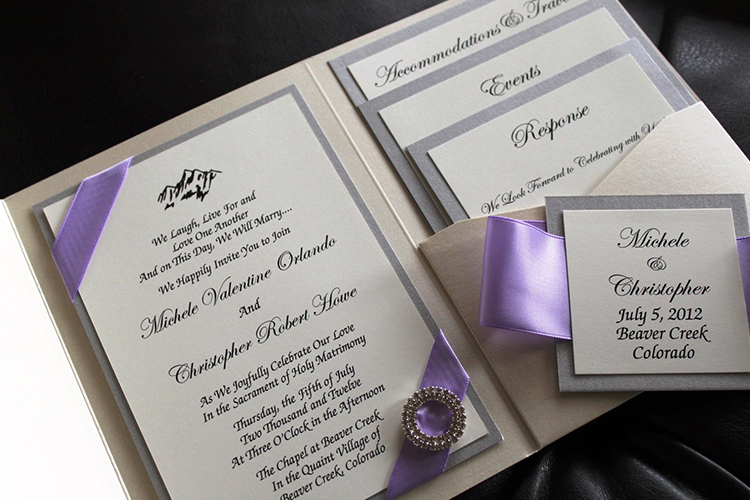 Wrongly assembled invitation cards may create confusion and represent disorganization as well as ill-planning. To avoid such inconvenience, ensure that each card should be printed and arranged in the same method in the outer envelope.
9. Consider Postage Do's and Don'ts: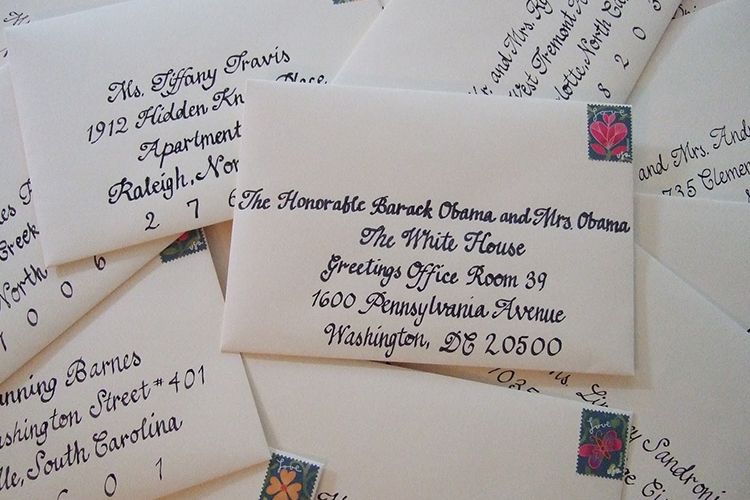 When you have invitation cards finalized, take them to the post office. Remember, while you measure the weigh, the map and reply card is also included in the invitation card, ensuring you don't underpay for the postage. You can ask for a variety of stamps, depending on your taste and choice. It can vary from vintage to the modern ones or the one aligned to the monogram on your wedding cards.
Now that you know the basics of sending invitation cards, make sure you follow these etiquettes to avoid any confusion in sending the invitation and save your guests from facing difficulty in reaching your venue.
For more etiquettes, tips, and advice, stay tuned to blog.bridals.pk!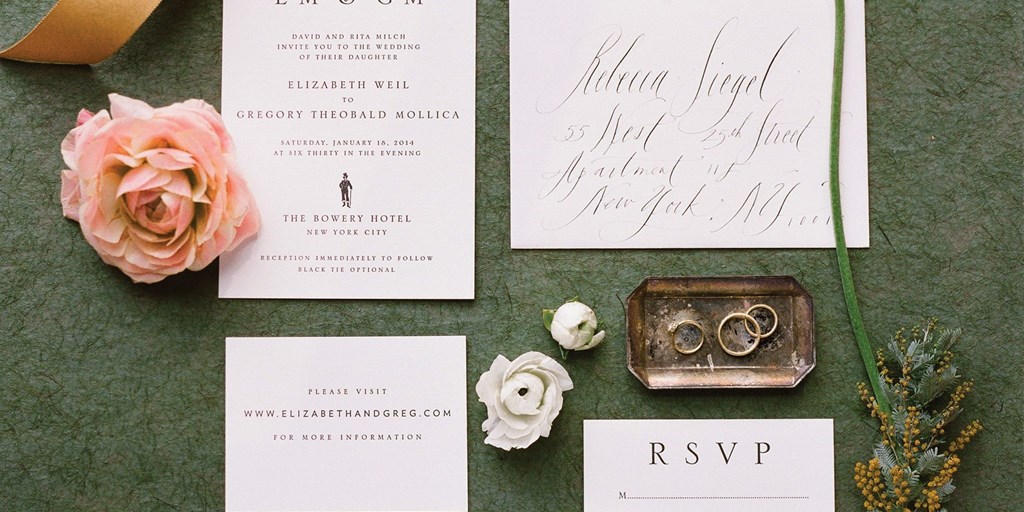 9 Etiquettes to Follow Before Sending Out Wedding Invitations
Description
Invitation cards may seem like a minor aspect of your gigantic wedding planning, but it is one of the most important areas of your wedding event.
Admin
Bridals.PK
https://blog.bridals.pk/wp-content/themes/bridal/images/logo.png