Experts Reveal: Things To Keep In Mind While Planning A Winter Wedding
Jan 13, 2019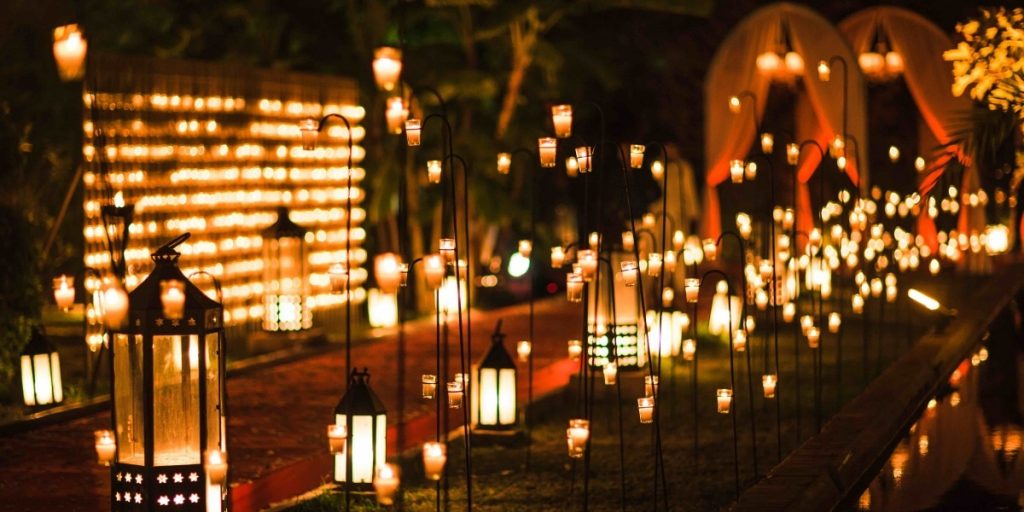 Winters are always considered as the wedding season and why not? Winter weddings are indeed magical and romantic. Also, it is the best time to tie your knot as the cold weather has a romantic aura about it. For orchestrating a successful wedding ceremony in this marvelous season, all you need to do is to follow the tips that we have gathered for you to have an amazing wedding.
Appropriate Venue is Everything
The most important thing is to choose the appropriate venue because if it's really cold outside you cannot have a wedding ceremony outdoors. This is the major issue that the bride faces during the winter season to pick the venue that fulfills their needs. If you always dream about getting married in open air but winters are posing a hurdle in fulfilling your idea of the ideal wedding ceremony, then we recommend you to pick the venue that offers both facilities. By doing so, your guests can enjoy the outdoor affair as well as they can enjoy the indoor when it will get really cold outside.
Heating arrangement for your venue
Whether you are picking an indoor or outdoor venue, the one thing that you can't ignore i.e. heating arrangement. Yes, brides, this is really important because you definitely don't want your guests to be miserable from the cold. Your expert wedding planner will not neglect this. A powerful heater should be installed at your venue. And don't forget to come up with the backup plan that you will need because of uncertain weather.
Keep your guests warm
Yes, as it may sound unrealistic but you can do this by offering hot food options on your menu. You can also have live BBQ in front of your guests, this will not only create a very warm environment but also will become a visual treat for your guests. Trust us, your guest will love it. Add hot chocolate too in your menu to keep your guest cozy. Tea coffee bar should be the highlight of your evening. You can also consider hot wedding favors like blankets or gloves. You guest will love such ideas if you pay some additional attention to your wedding menu. Go for them.
Perfect lighting is all you need
Perfect lighting is really important to avoid dark pictures. Your venue should be lit with heavy and different wintry colored lights that will add a charm to your overall wedding photography. Fairy lights, chandeliers, and candles can fulfill this need.
Winter elements in your décor
Winter wedding will be incomplete without adding décor elements that are associated with the season. You can also put white bushes around the venue. Bold color schemes are mostly used in winters like navy blue, maroon, burgundy etc. This is the best season of the year to use those colors which you would never think of using it in your décor.
Floral Décor is a must
Wedding décor is nothing without floral arrangements. Use seasonal flowers as much as you can because they will stay fresh for a longer period of time. Not only that, but they will also add a beautiful romantic and intimate touch to your wedding.
Follow the seasonal trends
Follow the bridal trends when it comes to picking the right colored dress for your special day during winter. You should pick the bold hues for your bridal dress. And don't forget to cover yourself with layers to stay warm and cozy during your functions.
Let your festive occasion be the talk of the town this winter. Follow these tips to have your perfect winter bash.
Experts Reveal: Things To Keep In Mind While Planning A Winter Wedding
Description
Tips for the magical wedding!
Admin
Bridals.PK
https://blog.bridals.pk/wp-content/themes/bridal/images/logo.png