Hawaii: The Guide To The Perfect Honeymoon In The Home of Hula!
Aug 02, 2019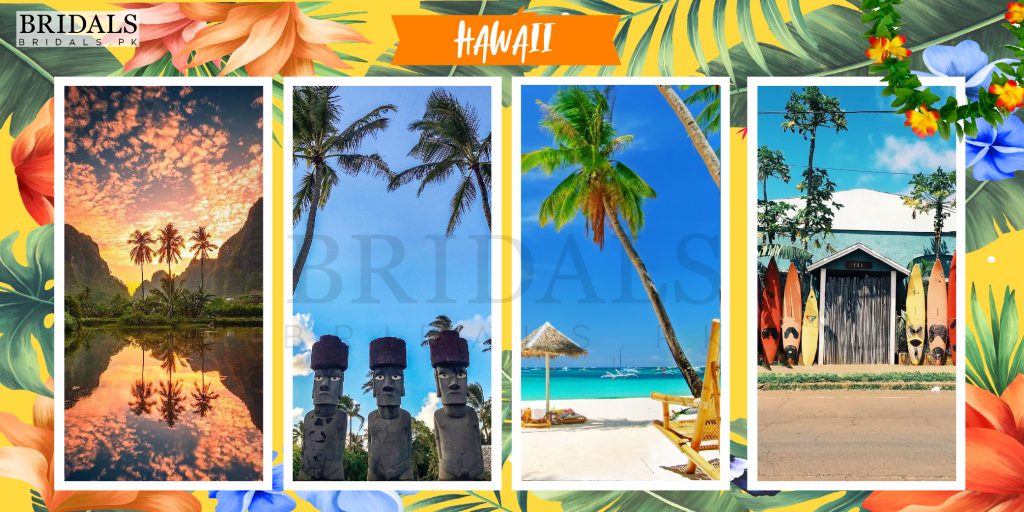 Article By: Hadia Hassan
Don't you want to channel Drew Barrymore from 50 First Dates sometimes? Tuck a Hawaiian hibiscus behind your ear and stroll on the beach with the love of your life? Your fingers intertwined…the wind in your hair and the sand between your toes? Silence all around except for the sound of the waves and the occasional chirp of a bird. Well, dear brides-to-be it's time to turn your dreams into reality and plan a honeymoon in Hawaii!!!
Hawaii with all its allure and attractions is the perfect honeymoon spot for people who wish to experience a bit of everything the world has to offer. Hawaii offers picturesque locations, exotic entertainers, cultural versatility, water sports, night clubs, 5-star cruises, aquatic shows, shopping malls, scuba diving institutes, snorkeling facilities, whale watching and the list just never ends! Here's everything that you should know before honeymooning in Hawaii:
The History Of Hawaii
The Hawaiian state of the "Aloha state" consists of 8 islands Maui, Kauai, the big island of Hawaii, Niihau, Lanai, Kahoolawe, Molokai and Oahu. These islands formed as a result of volcanic eruptions some 70 million years ago. As years elapsed, Hawaii eventually became part of the US and became its 50th state. Soon after this, the US military established an airbase in Pearl Harbor in Oahu. This was one of the most important airbase in America and the Japanese bombarded and practically destroyed Pearl Harbor during the second world war in 1941. Today, Hawaii is an important travel destination and honeymoon spot and every year about 9 million people flock to the Hawaiian Islands!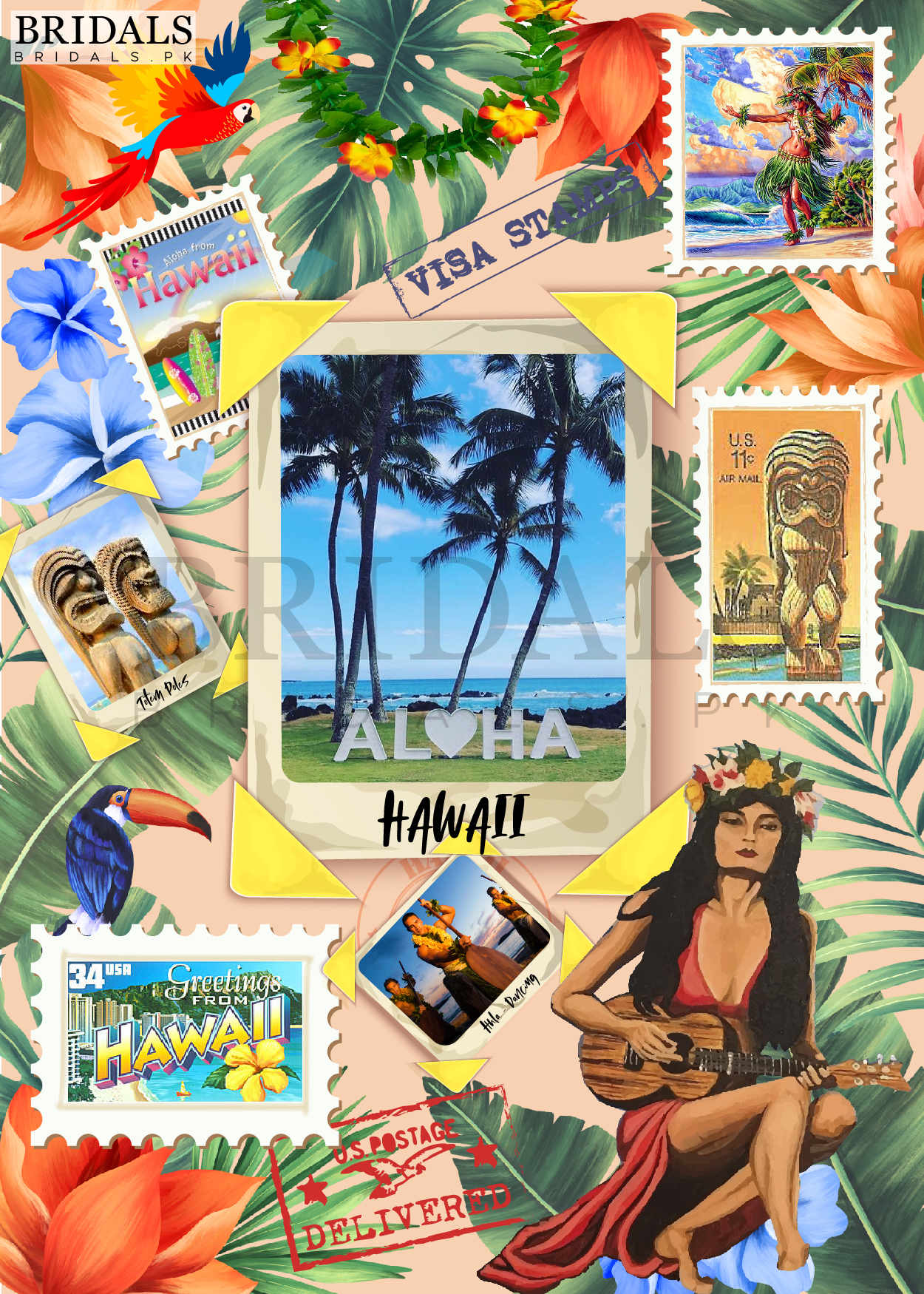 The Weather In Hawaii
The weather in Hawaii is generally very warm which is why it is flooded with tourists throughout the year. However, there are some regions such as the top of Mount Haleakala where you will find freezing temperatures. Therefore, we suggest that you go there fully prepared and pack alternative clothing too! The best time to visit Hawaii if you're looking for sunshine is from April to September.
Places To Visit And Things To Do
Once in Hawaii, the first place on your itinerary should probably be Maui. Maui is filled with 5-star resorts, dormant volcano craters, exotic wildlife species and is also rich in history and culture. To sum it all up, it will give you the true taste of Hawaii. There is however one shortcoming – Maui is not budget-friendly! It is an expensive place to stay! Maui is not the isolated island you expect it to be and offers all kinds of facilities. You will also find Walmart, Kmart and other chain stores at the hub of the island. While here you should make a point to visit all the major beaches in Maui including Pa'ako beach, Makena beach, Kapalua beach and specially Wai'anapanapa black sand beach.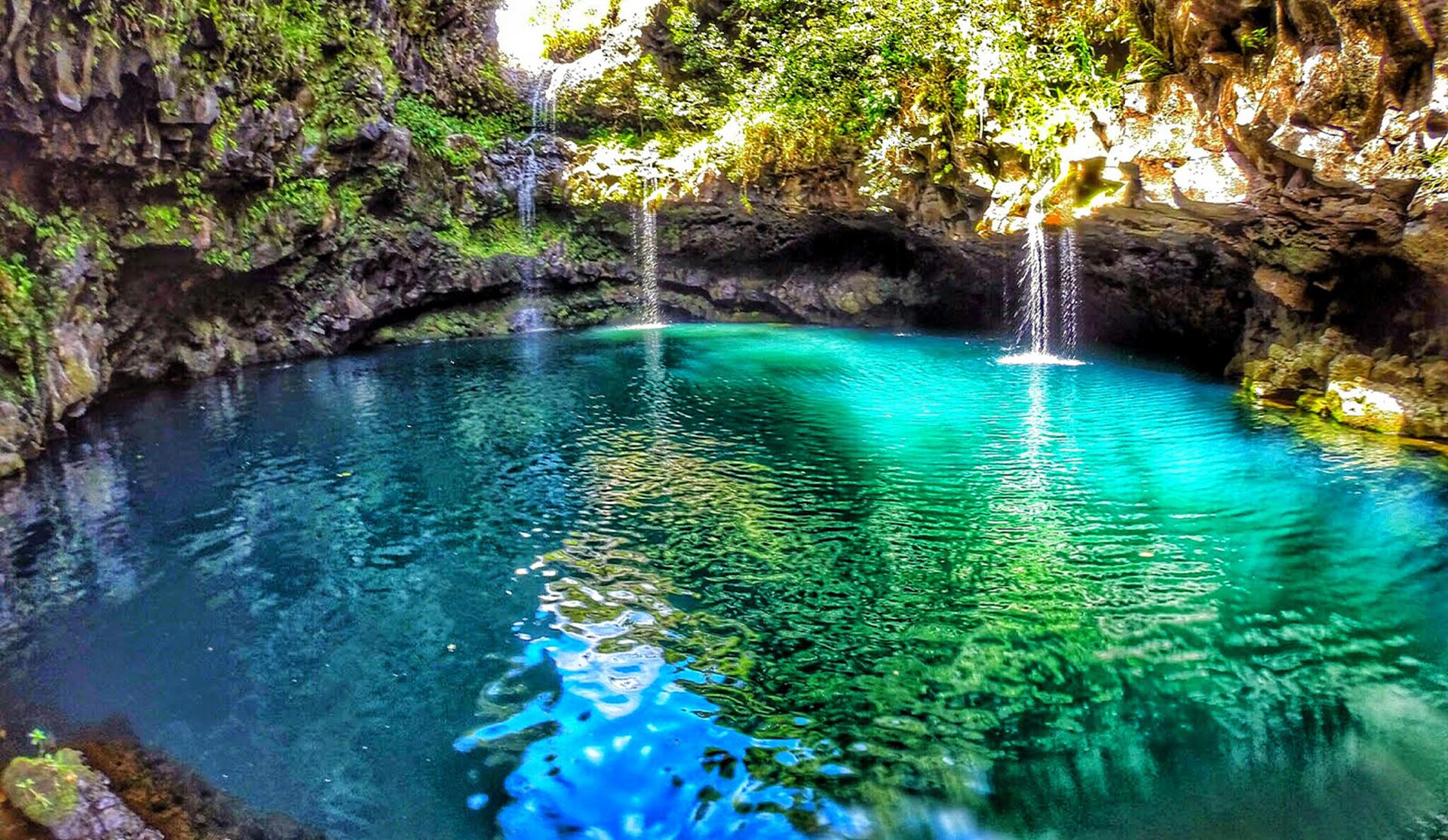 Photo: Google Images
You cannot visit Hawaii without attending a luau. A luau is an open air traditional Hawaiian feast where you'll be served finger-licking good Hawaiian food and be entertained by hula dancing. Ukulele players will entertain you with Hawaiian melodies and soon you'll find yourself giddy and singing along to "Aloha oe." You'll be served scrumptious delicacies from the Hawaiian cuisine such as their Lomi-Lomi salmon and poke which is Hawaiian sushi. Every meal in Hawaii ends with typical Hawaii grown fruits such as pineapple and passion fruit (lilikoi). This beautiful experience of discovering the Hawaiian culture together will bring the two of you even closer!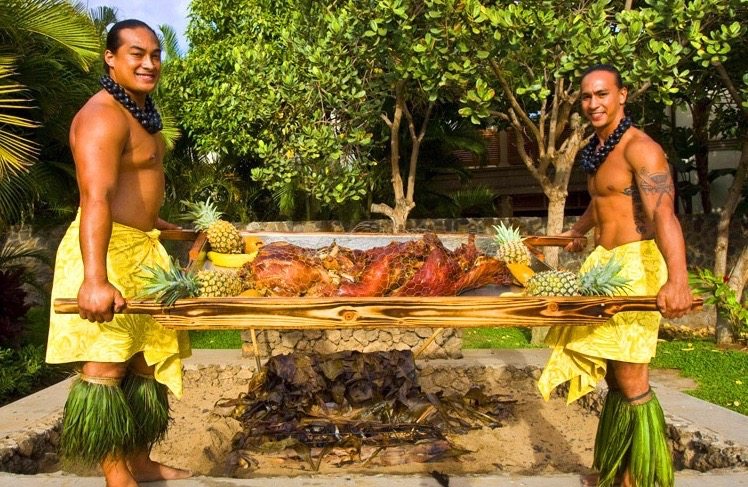 Photo: Google Images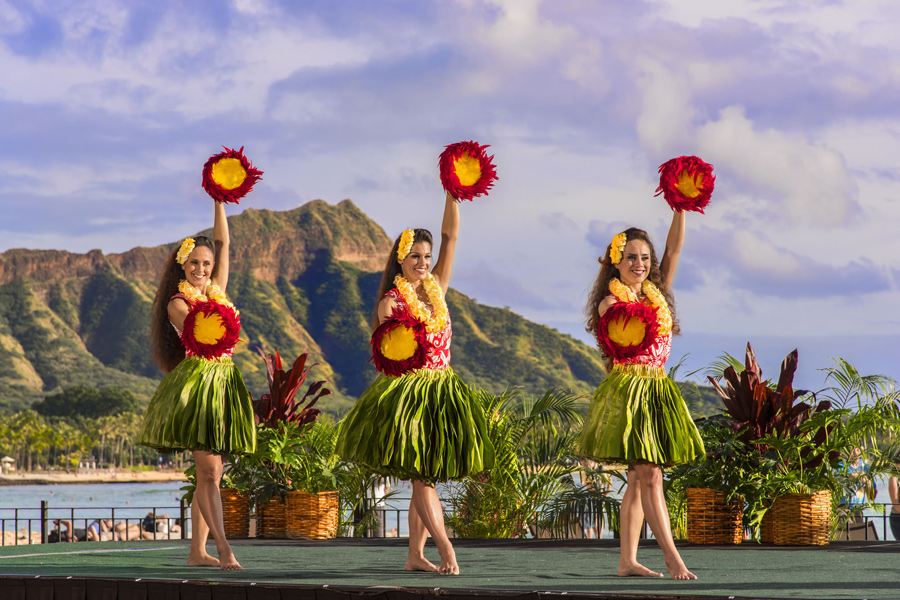 Photo: Google Images
Bicycling down Mount Haleakal
Mt. Haleakalā is the largest dormant volcano in the world and it makes for an unparalleled vantage point to enjoy the sunset or sunrise and the view of the ocean. We suggest that you two lovebirds rent two bicycles a day before, wake up at the crack of dawn and enjoy a bike ride down the Haleakalā in order to optimize your experience and you will be able to enjoy the view fully. The Haleakalā National Park is also a great place to enjoy stargazing together and exchange a few Shakespeare love quotes!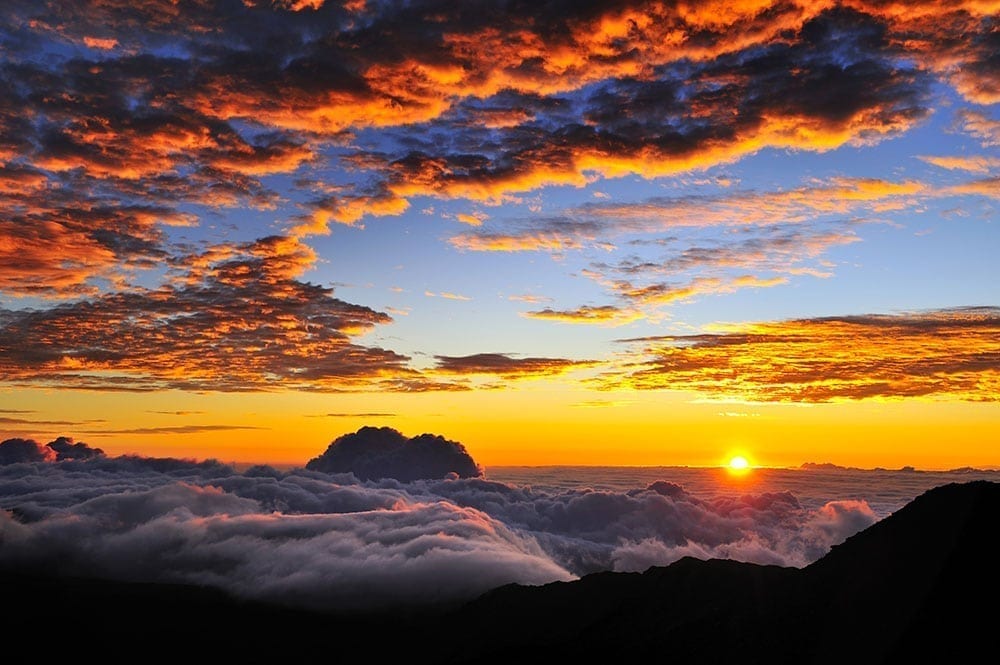 Photo: Google Images
Go Snorkeling In Molokini
Molokini in one of the top ten diving spots in the world because of the colorful and vibrant aquatic life. Tours for Molokini usually start from the shores of Maui and also from the Maalaea Harbor in Kihei. These tours provide rentable diving gear, underwater cameras as well as snorkeling gear and a meal. Prepare yourself to swim with sea turtles, monk seals and observe Hawaii's beautiful coral reef formations here. Book one of these snorkeling tours with your other half for an unforgettable experience.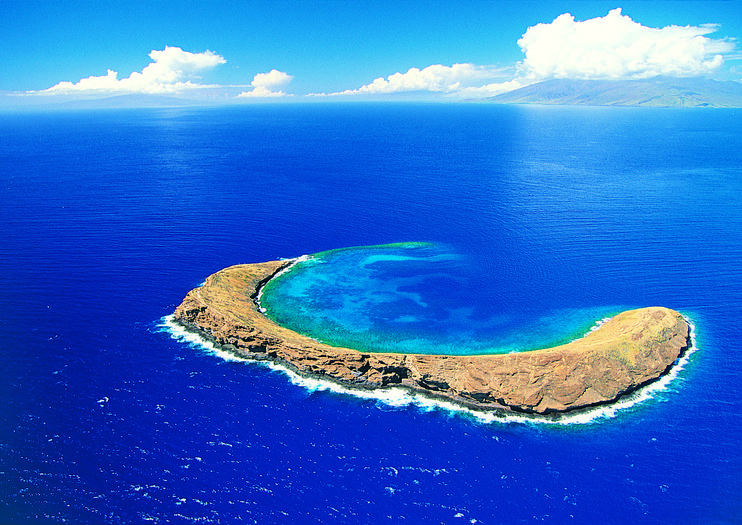 Photo: Four Winds Maui
If like us, the Ben Affleck and Josh Hartnett flick Pearl Harbor released in 2001 made you tear up and temporarily dislike Japs then you're not alone! Growing up I always had an uncanny obsession with airplanes which is why I've always wanted to visit Pearl Harbor. The Pearl Harbor attack was one of the biggest tragedies in the US and in order to learn more about it the two of you should definitely visit the USS Arizona Memorial in Honolulu. While you're in Honolulu you should also visit the Iolani Palace there which is America's only official royal residence to date.
This video has been taken from Youtube and we do not take credits for the music in this video.
Explore Volcanoes National Park!
Volcanoes National Park houses one of the world's most active volcanoes. If you two share a mutual interest in geology then you visit this National Park to witness active lava, volcanic craters and unique rock formations.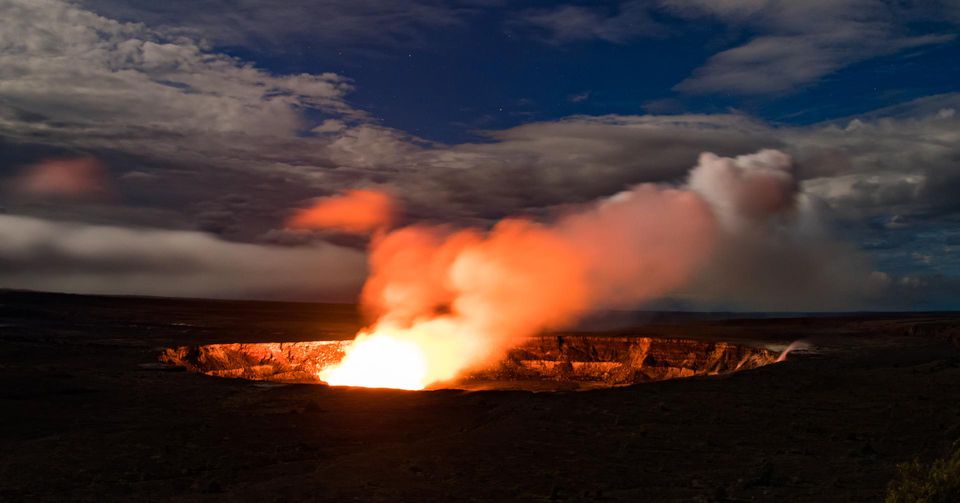 Photo: Forbes
A fan of long drives? Book a car and drive to Hana together! The road to Hana is filled with breathtaking waterfalls, tropical forests and scenic beauty! Make frequent stopovers throughout the 55-Mile long ride for photographs and sightseeing! Feast your eyes on Hawaii's exotic flora and fauna species!
Photo: Google Images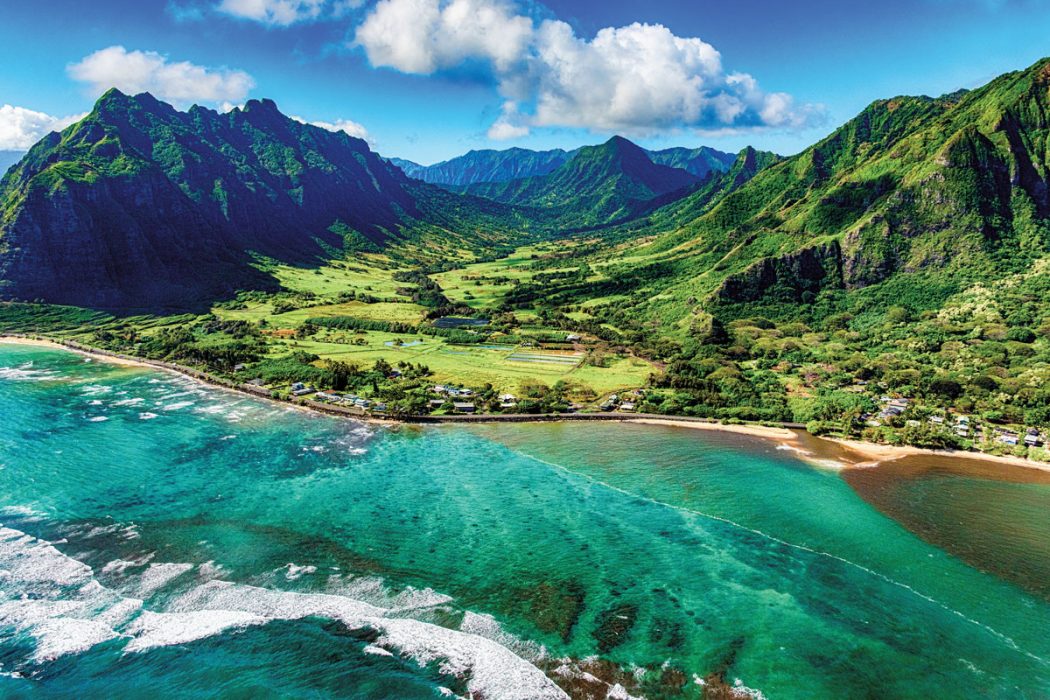 Photo: Google Images
There are several locations in Hawaii where you can go zip lining. Skyline-Eco Adventures operates zip lining tours in all Hawaiian Islands. Although we recommend that you go for zip lining in Kauai, but you can also pick a different island depending on your preference. The Skyline-Eco Adventures offers two different kinds of tours. One with 5 lines and one with 8 lines so you can take your pick peeps!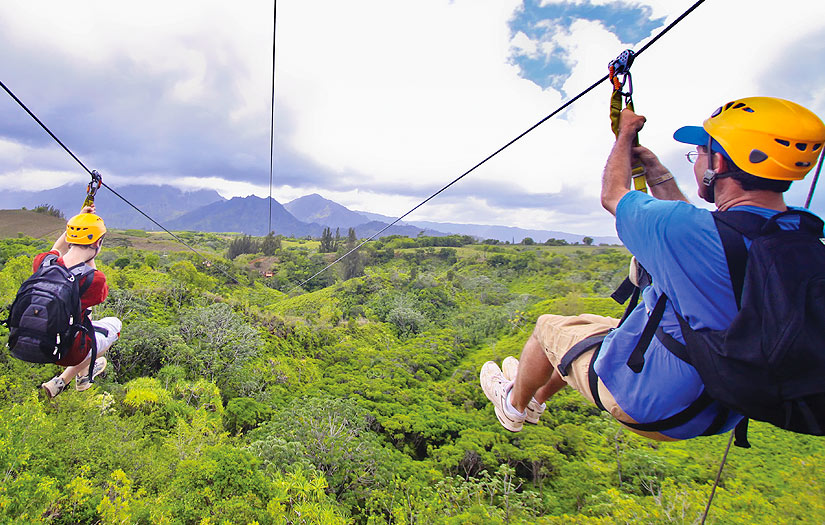 Photo: Google Images
Important Customs
The most important custom of Hawaii is the gifting of the lei! A lei is a locally made garland that locals sometimes present to tourists as a gesture of friendship. If you receive one, then it is recommended that you refrain from taking it off instantly and wait till you're by yourself.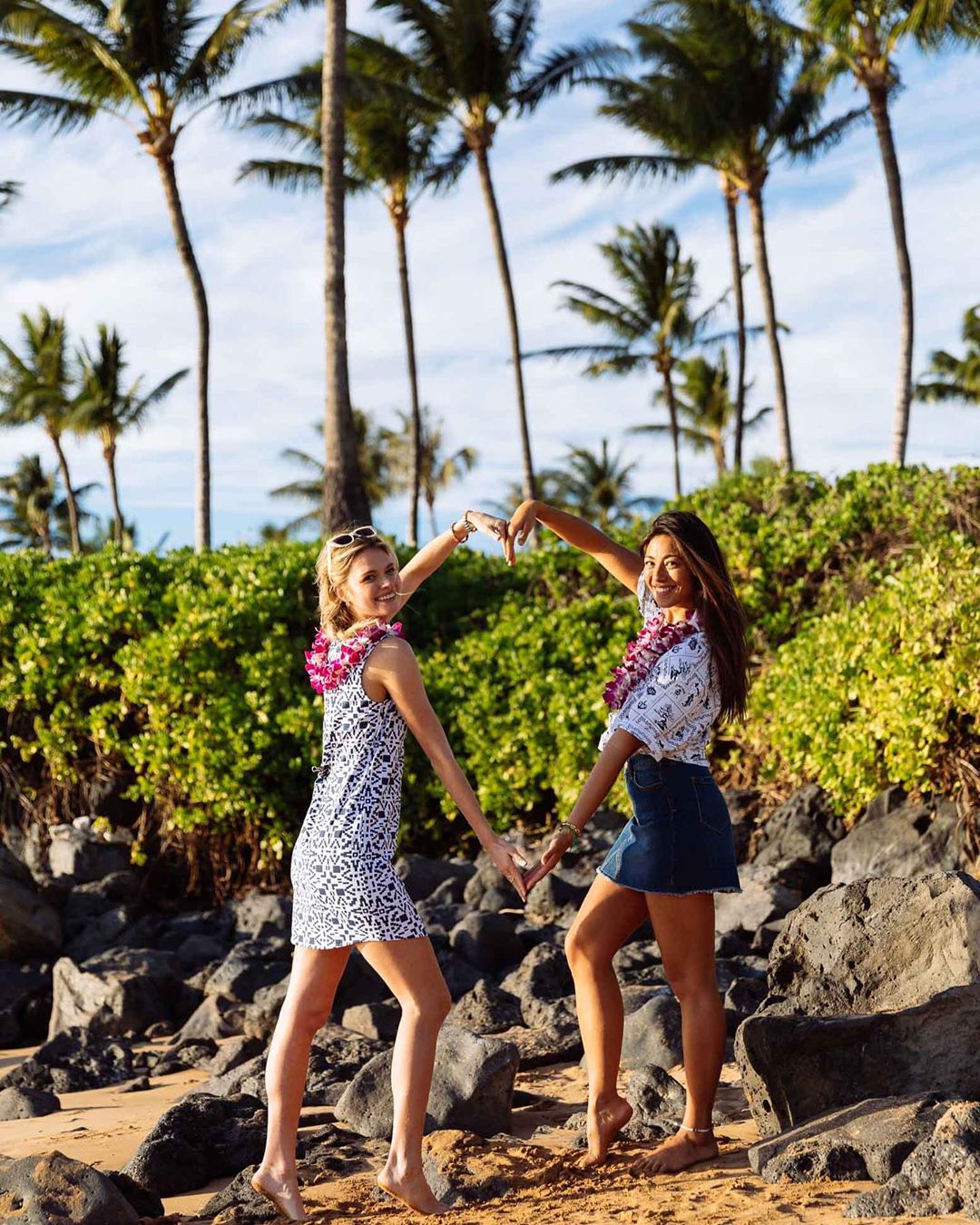 Photo: Instagram
Fun Facts
The official language of Hawaii isn't English but it is Hawaiian. "Aloha" is the official Hawaiian greeting which means "hello" or "goodbye".
Hula-the Hawaiian dance was a form of worship performed by highly trained Hawaiian men who were supposedly taught this dance by the Hawaiian God Luka.
Moloka'i has the highest sea cliffs in the world!
Local Cuisine
The Hawaiian cuisine includes many delicacies that you should definitely indulge in when you go to Hawaii. If you attend a traditional luau, you'll definitely get to taste all of them! Here's everything you should try in Hawaii:
1. Laulau
Laulau is made using the taro plant. The taro plant is a very important plant in the Polynesian region. Laulau in particular involves pork wrapped in taro leaves cooked in an underground oven. Although this dish is not halal so you shouldn't order it at a restaurant if you're new in Hawaii.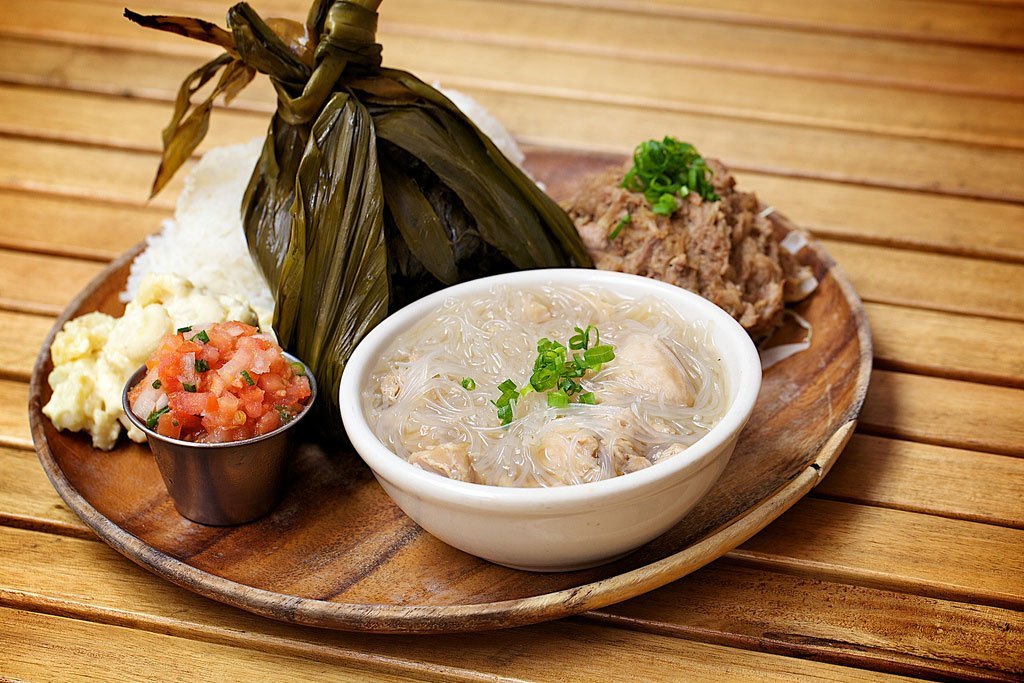 Photo: Mon Travel Guides
2. Poi
Poi is a thick paste made from taro root. Taro is a locally grown yam-like vegetable in Hawaii. Poi has a starchy and slightly sour taste and is a must try!

3. Poke
Poke is Hawaii's version of sashimi. If you want fresh seafood straight from the Pacific Ocean, then you should try poke which involves seafood cut in bite sized cubes instead of thin slices like in Japanese sushi!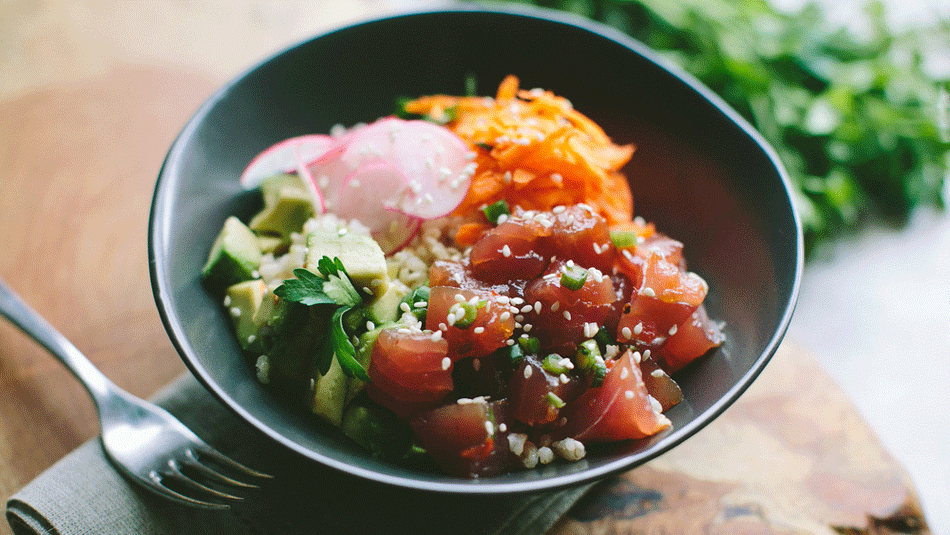 Photo: Google Images
4. Lomi-Lomi Salmon
This dish was brought to Hawaii from other Pacific islands and isn't from Hawaii initially. In Lomi-salmon, raw salmon is cut into pieces and cured with salt. It is then served with chopped tomatoes, onions and chili peppers. This salmon salsa is a must have while you're honeymooning in Hawaii!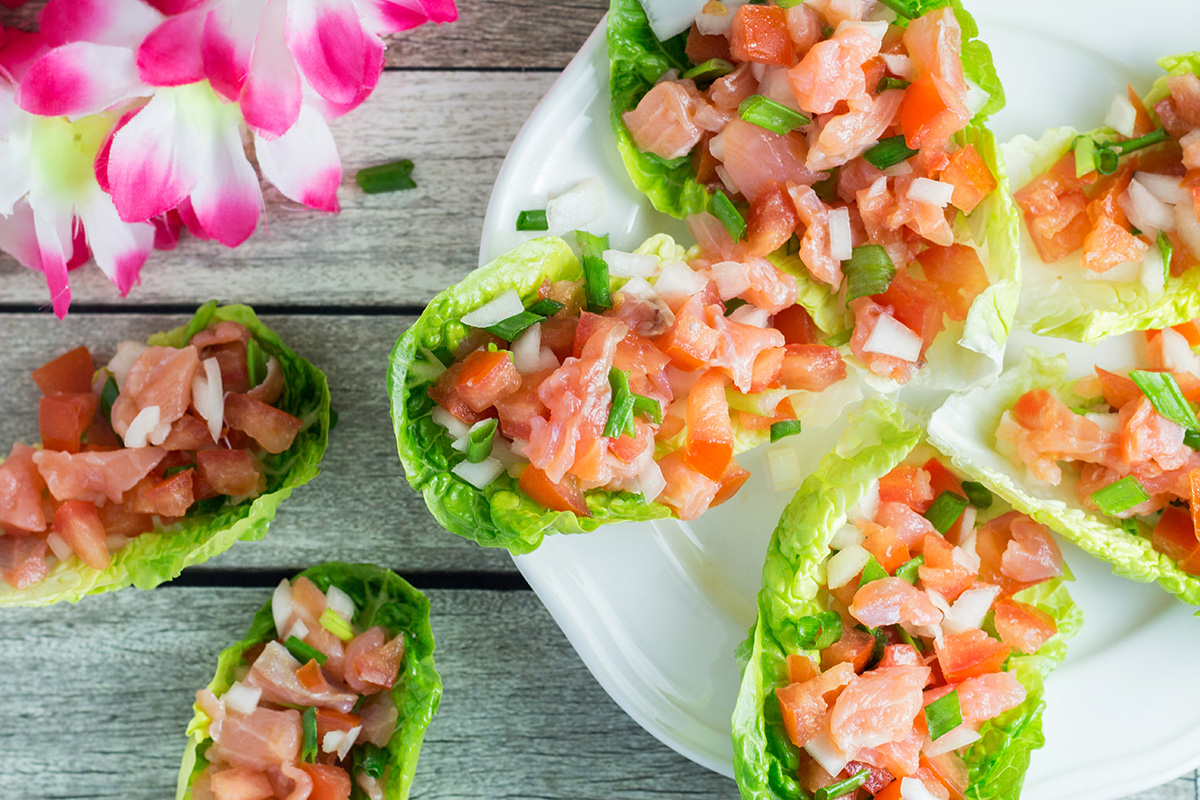 Photo: Google Images
5. Dessert
It is customary in Hawaii to eat locally grown food such as pineapple and passion fruit after each meal. These fruits are extremely healthy and every time you taste them, long after you've left Hawaii you'll be reminded of your honeymoon!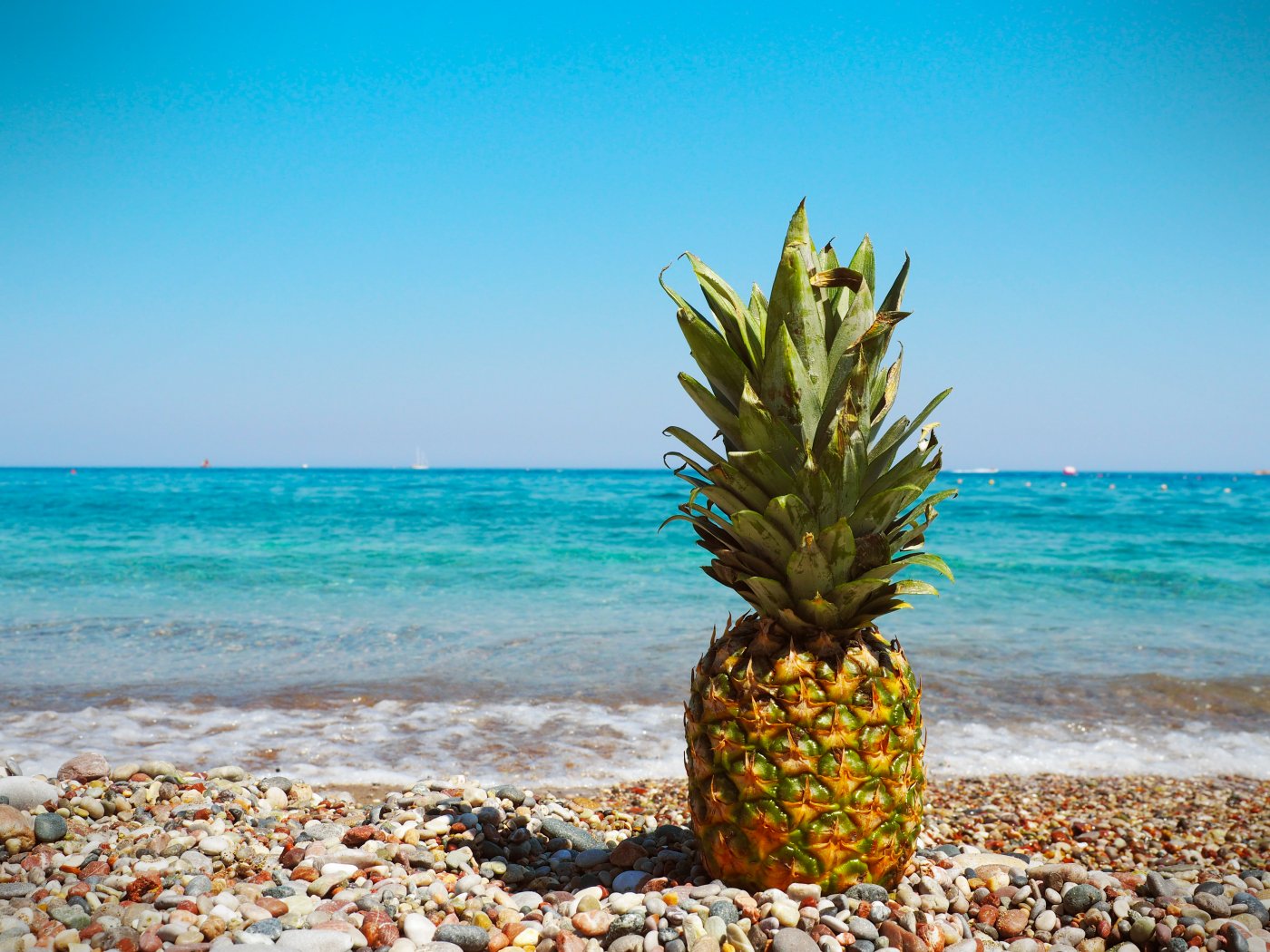 Photo: Google Images
This is everything you need to do if you're planning to honeymoon in the Aloha State! So dear brides, go to Hawaii, whip on a lei and put your hula skills to good use because Hawaii will have you mesmerized by its un-paralleled beauty!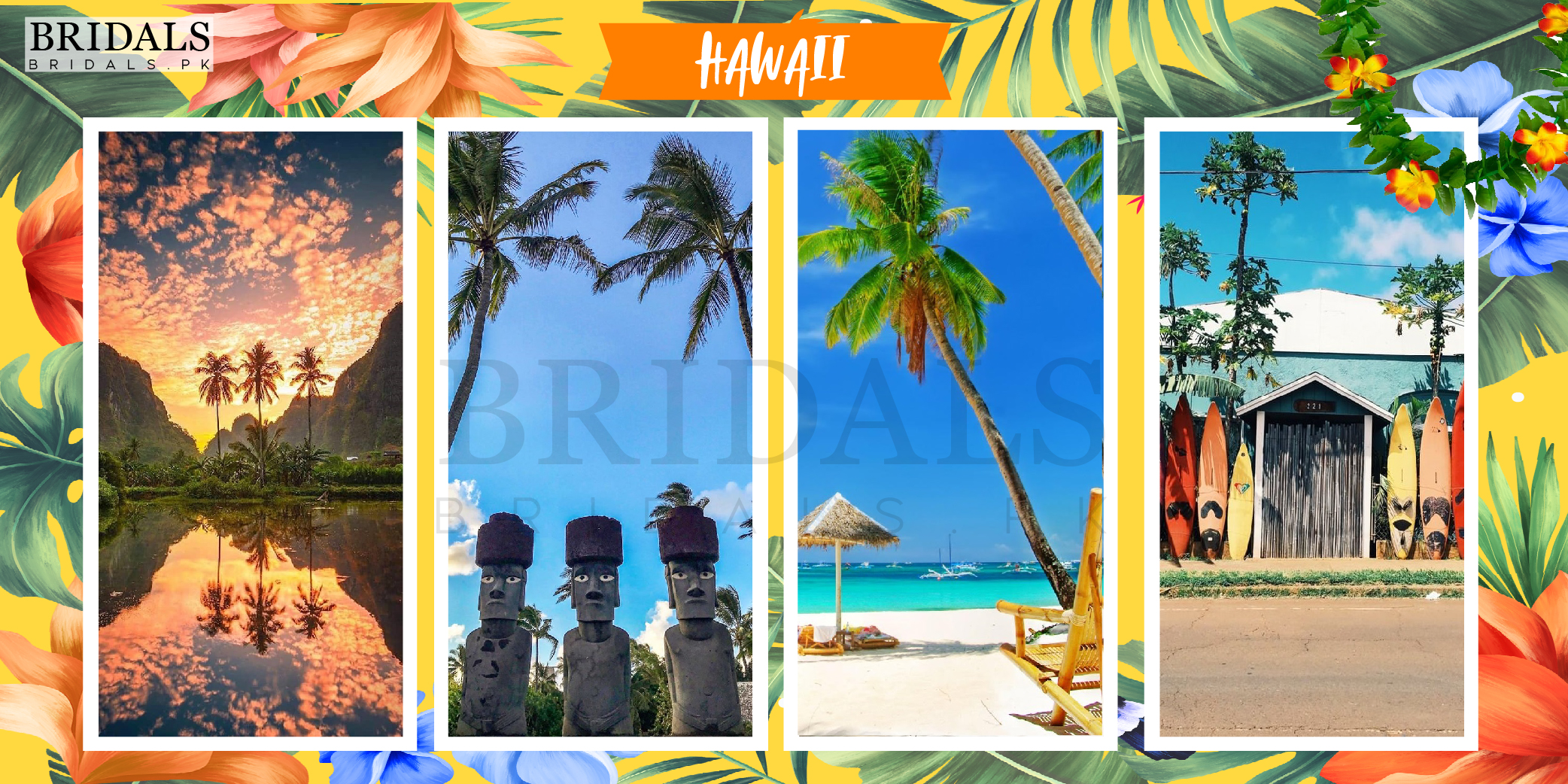 Hawaii: The Guide To The Perfect Honeymoon In The Home of Hula!
Description
Have you considered honeymooning in America's tropical paradise?
Admin
Bridals.PK
https://blog.bridals.pk/wp-content/themes/bridal/images/logo.png