Destination Wedding Alert: Hunza Diaries
Jul 04, 2019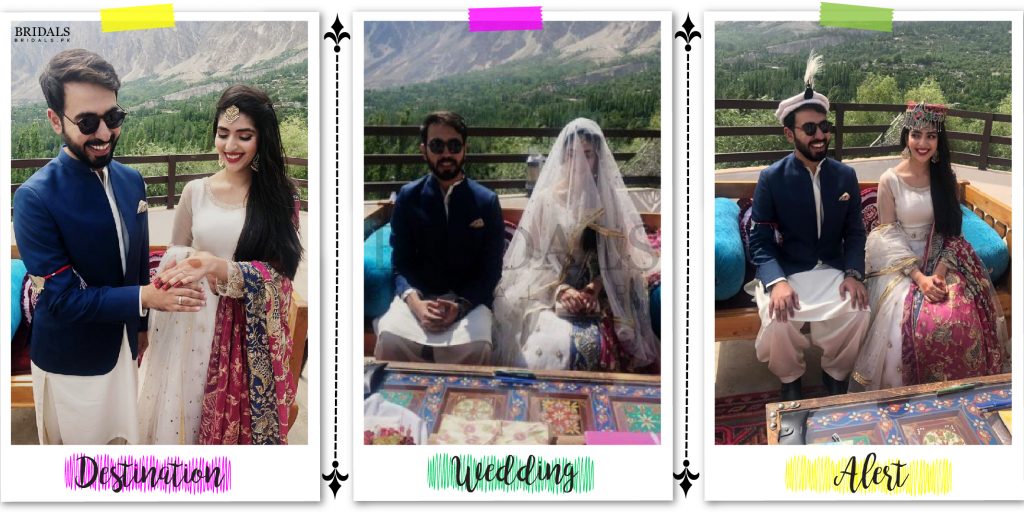 Article By: Sara Hassan
A couple got married in Hunza in the simplest, most adorable ceremony ever and we loved it! The wedding was everything it was supposed to be, it was pristine, the venue was picturesque and the whole affair seemed like something out of a fairytale. All the women (including the bride) were clad in white dresses. To add a pinch of Hunza to their personas, the bride and the groom included a touch of the Hunza Valley to their attires by wearing traditional caps from the place. We love how the theme of their wedding was completely in synch with the venue!
Luckily for us, the whole wedding was photographed. And we got tiny glimpses of all of the bride and groom's special moments!
The groom wore a subtle white shalwar kameez and paired it with a dark blue coat. The bride added a dash of color to her apparel by wearing a second dupatta. Although we couldn't find out who designed their outfits due to privacy reasons, but we love how very simple they look. This pink dupatta added vibrancy to her attire. Just look at how gracefully she pulled off not one but two of them!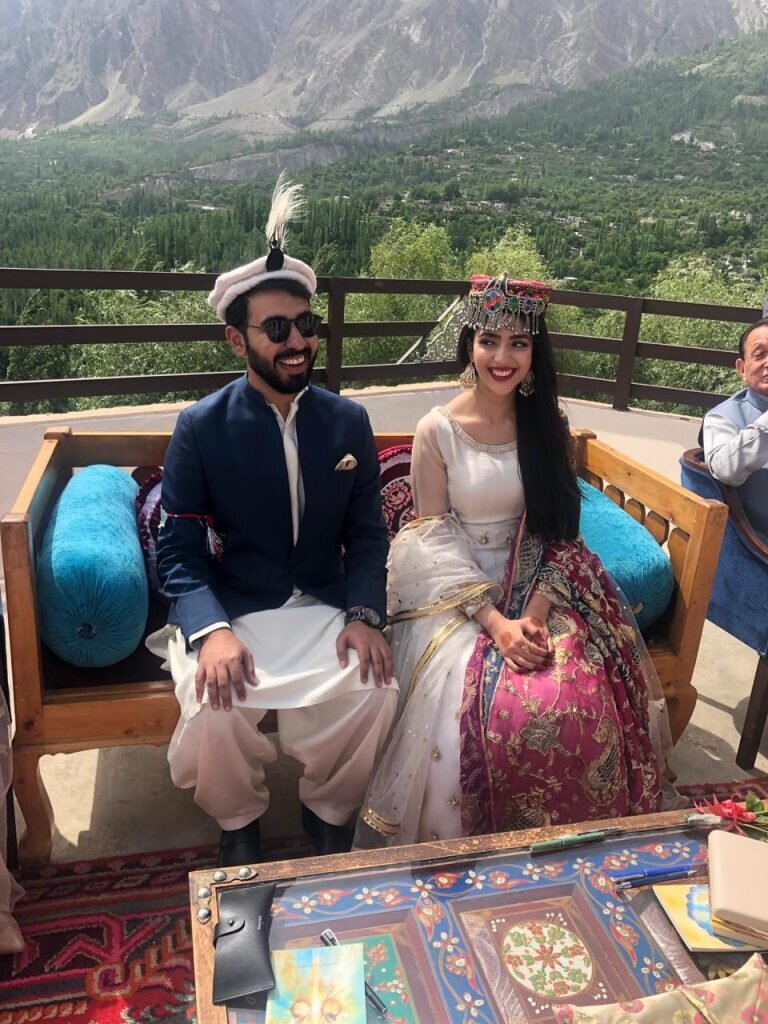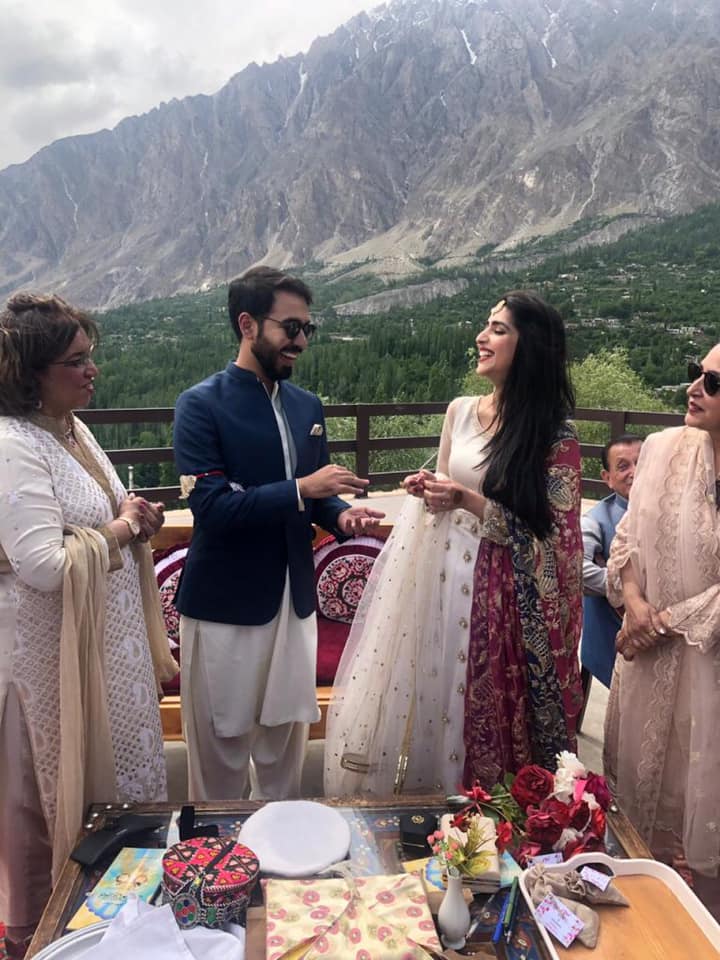 The Nikah took place in Karimabad, Hunza which is the hub of all the main tourist activities in the valley. It was a small, intimate ceremony to which only close family members were invited. The bride was veiled with a white dupatta for the beautiful ceremony and the venue and magic of the whole affair left everyone entranced for a few minutes: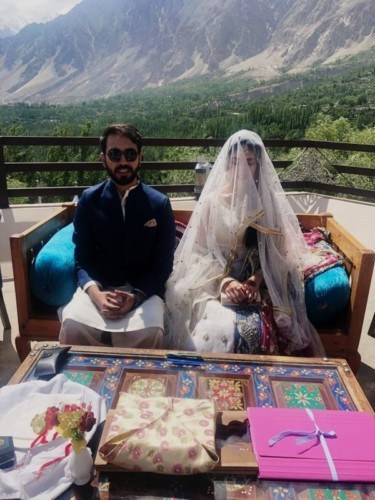 And here is the handsome groom signing his nuptials!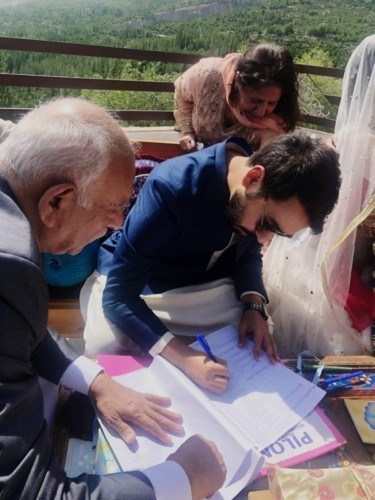 Then everyone congratulated the elated couple after which they exchanged their rings: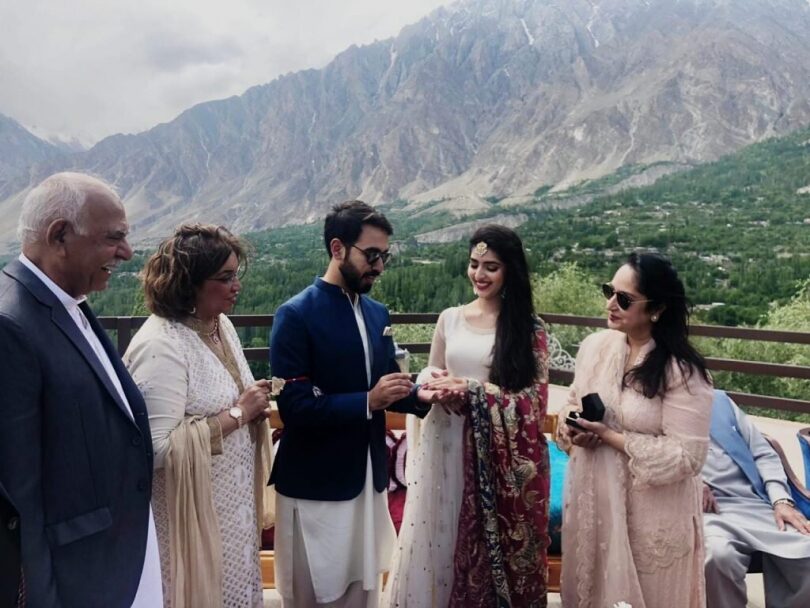 And here are the two lovebirds posing with their shiny new rings: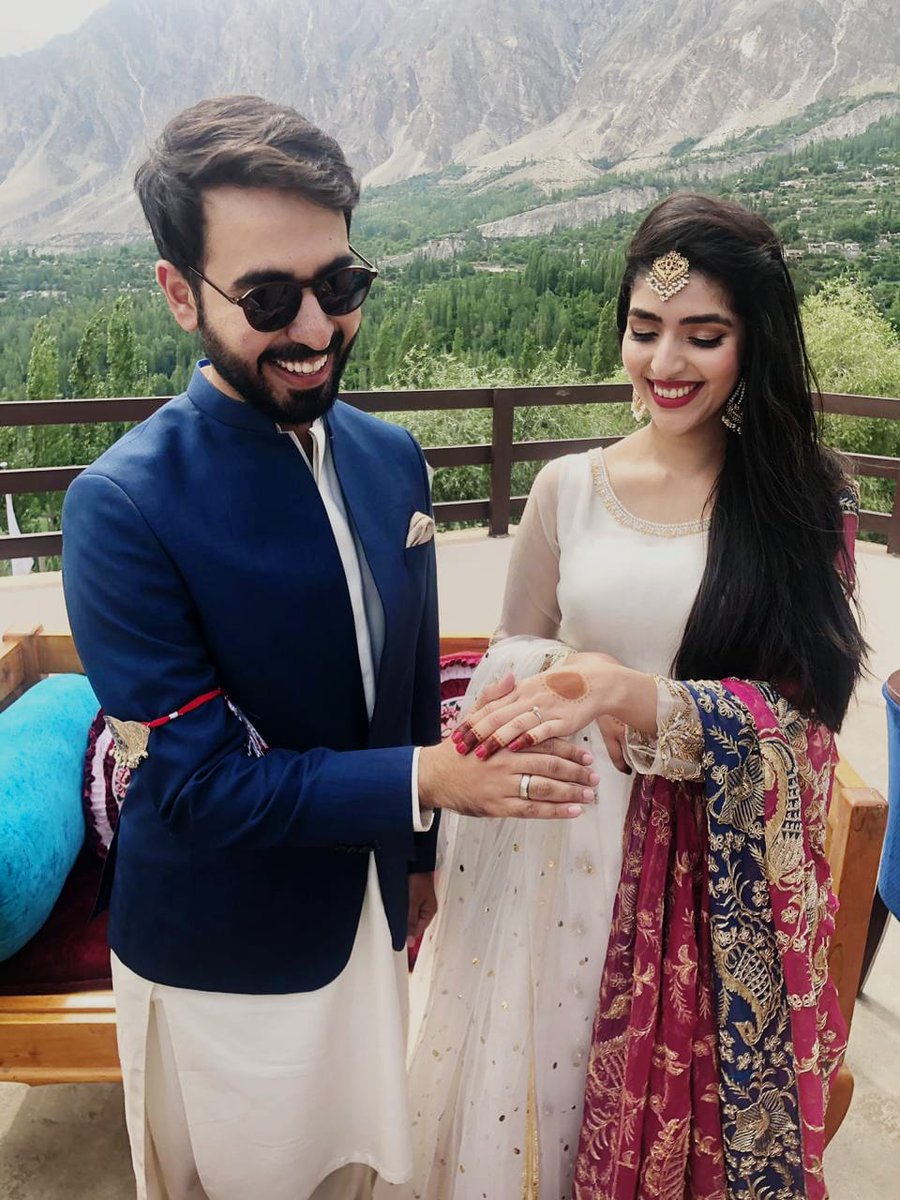 The whole wedding was filled with happy family moments such as these in which there was laughter, there were tears and lots and lots of love!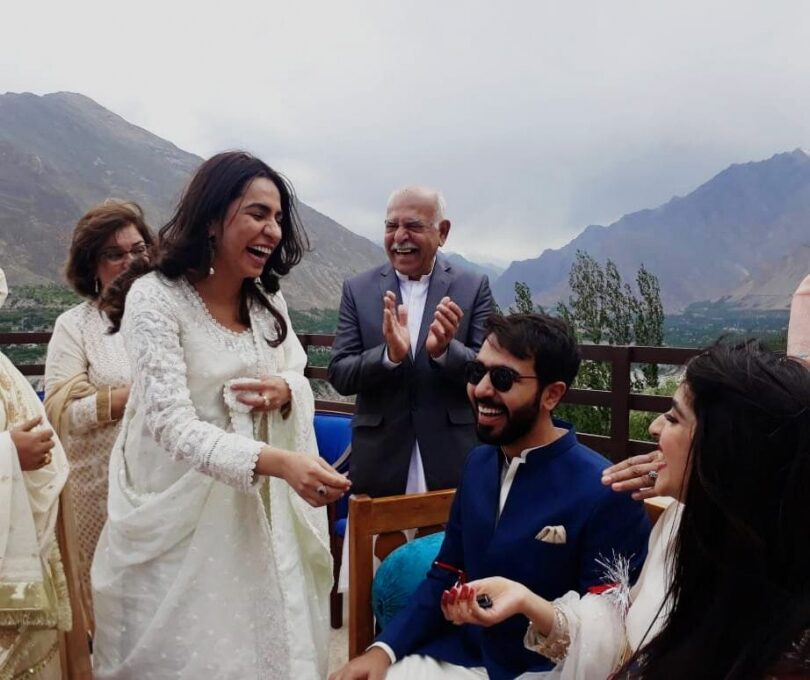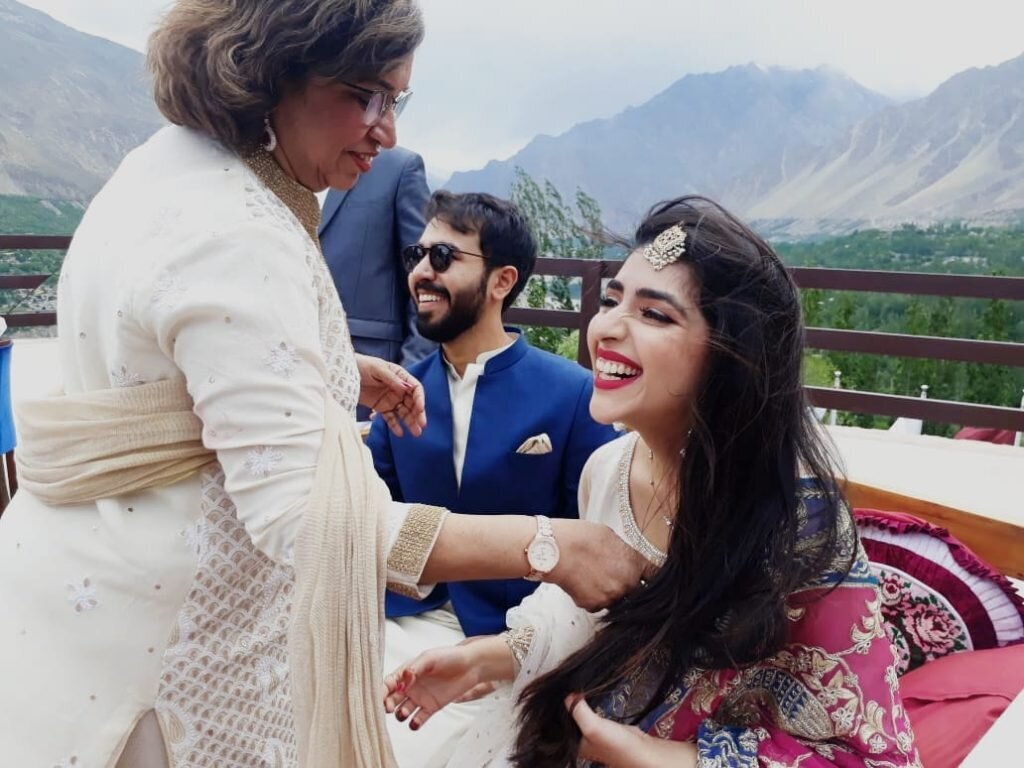 In the end, the whole family gathered around and posed in front of the scenic mountains of Hunza for family photographs: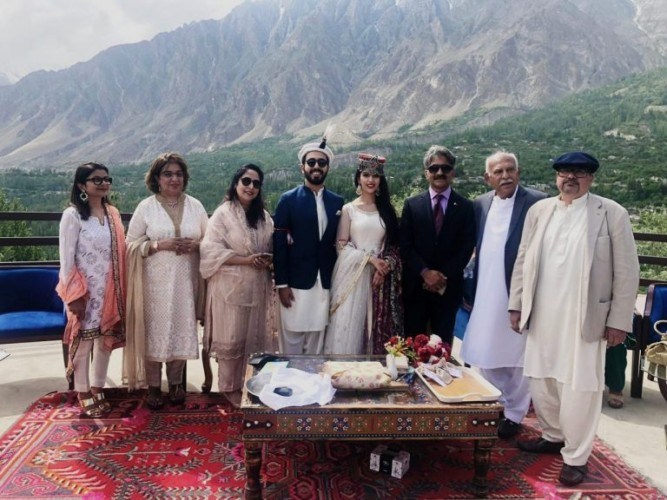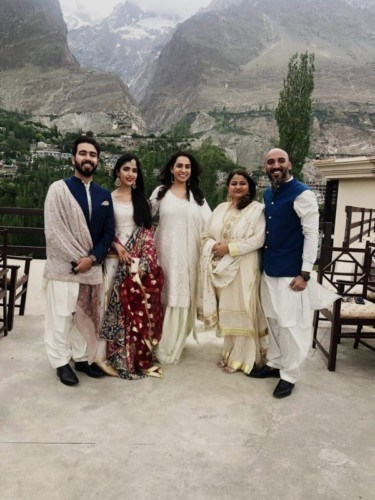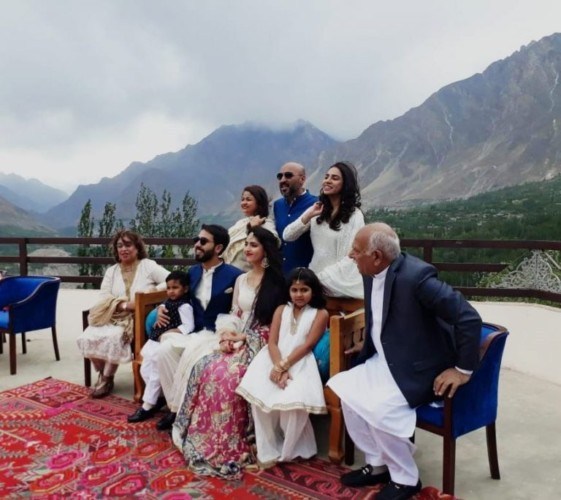 It is weddings like these that make us love weddings! We love all the positive and happy vibes we are getting from this couple and wish them a life full of prosperity and joy ahead! Kudos to these two for nailing the perfect destination wedding!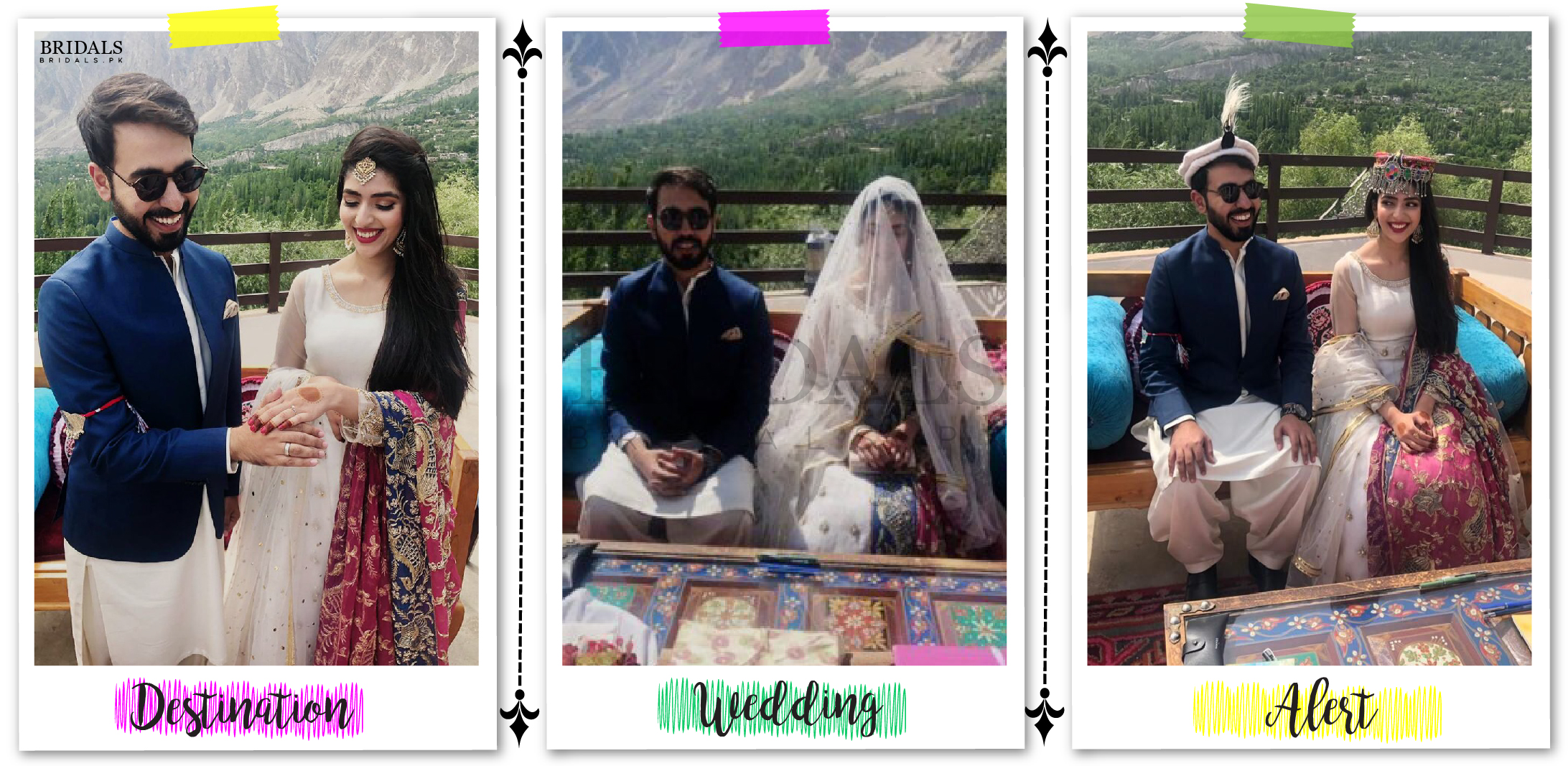 Destination Wedding Alert: Hunza Diaries
Description
The cutest Pakistani destination wedding ever!
Admin
Bridals.PK
https://blog.bridals.pk/wp-content/themes/bridal/images/logo.png