8 Tips for an Affordable Destination Wedding
Mar 20, 2018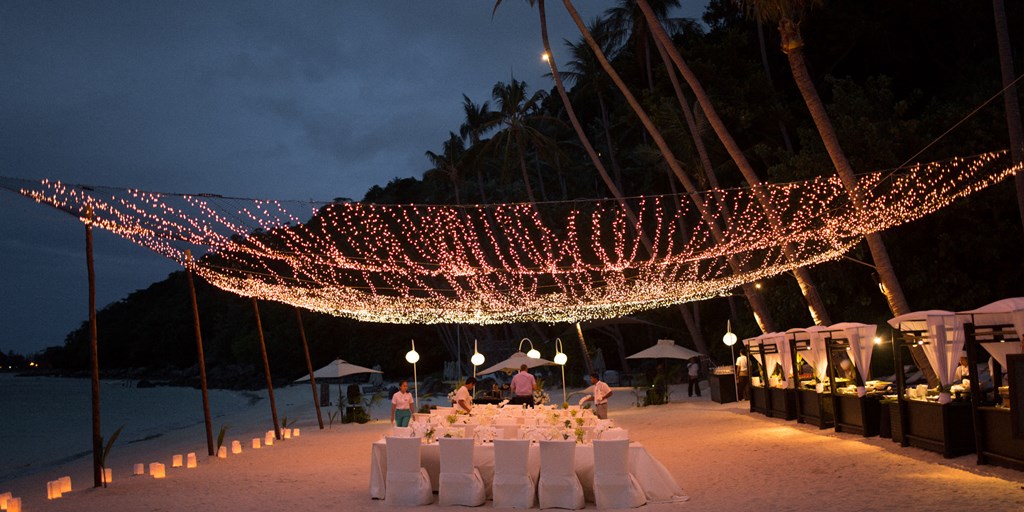 Many of us believe that destination wedding is a fairly expensive affair mainly because one has to plan a wedding away from home. In few cases, it might seem to be true but not for those who can afford an extraordinarily lavish destination wedding.  Even if you don't have a BIG budget, you can definitely meet your destination wedding goals while remaining within your set budget. Whether you want to have a big celebration or a small wedding with limited guests, these tips would prove to be helpful in planning your wedding away from home.
1. Choose Location Wisely: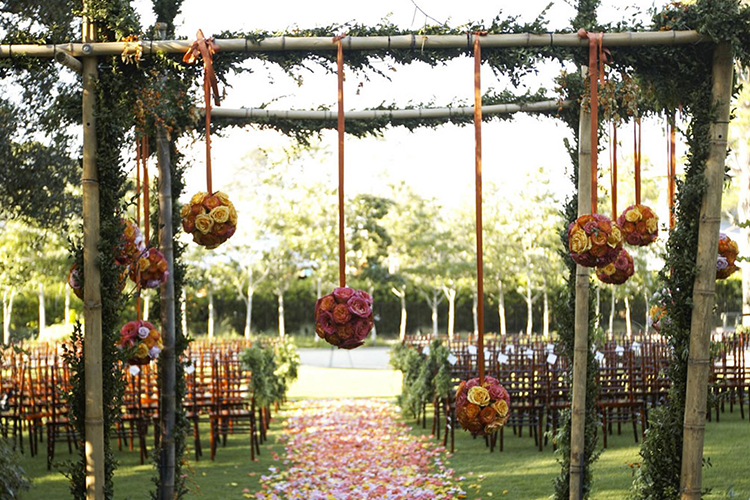 Keeping in mind your travel and accommodation expenses, it is important to choose a location where you can spend a reasonable chunk of your budget. Look for a destination which offers good travel and accommodation packages. If you want to travel far away, then you can consider Hawaii and Mexico for a comparatively cheap wedding, on the other hand, Asian locations such as Thailand or Indonesia offer surprisingly cheap and all-inclusive packages. Moreover, make sure the venue provides entertainment activities for everyone.
2. If Need be, Don't Hesitate to Trim Down the Guest List: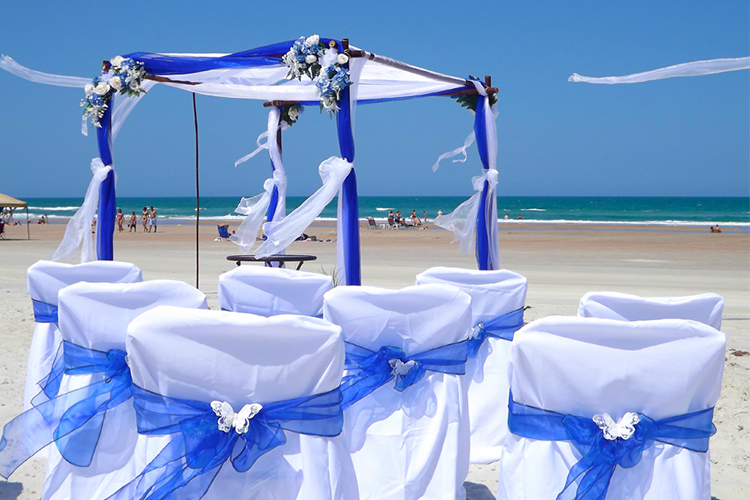 Your first guest list may include an unnecessarily large number of people. Your neighborhood friends or third cousins whom you have not seen in the last ten years, or your colleagues. A destination wedding is supposed to be celebrated with your near and dear ones. To keep your wedding an affordable one, invite only the closest people and save a lot of money.
3. Think about Your Honey Moon: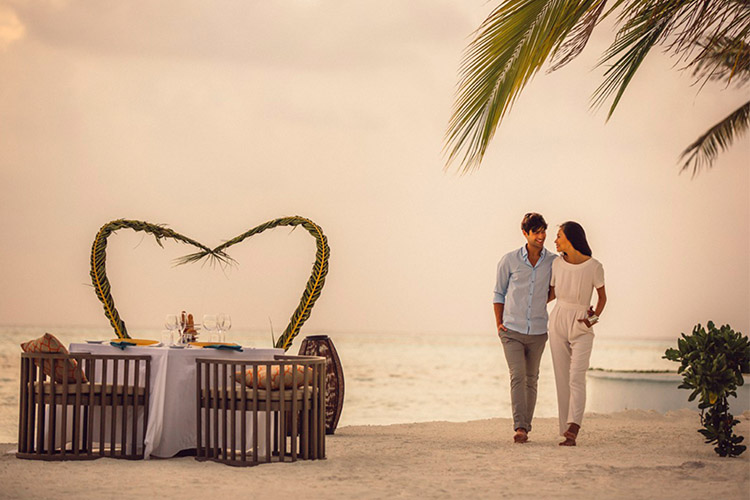 One of the biggest reasons couples choose destination wedding is that they can easily go to honeymoon right after they tie the knot. Is it not less expensive as well as amazing to get married on one destination and celebrate honeymoon on the other? Hawaiian and Bahamas Islands offer such convenient to the newly-weds.
4. Chose the Right Time to Get Married: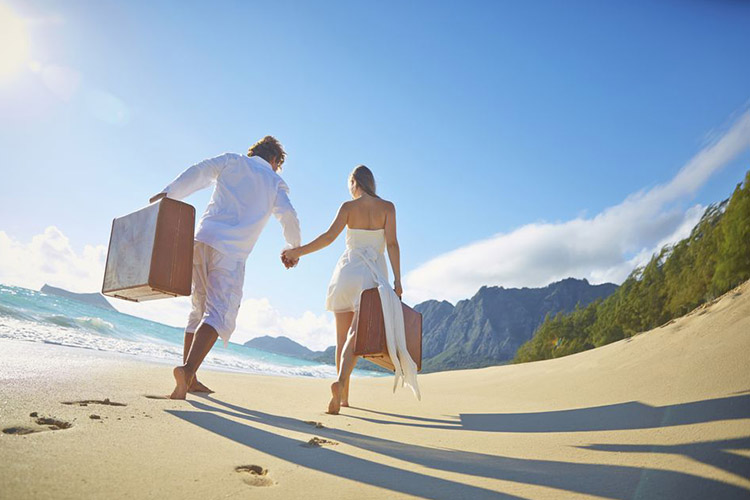 Another tip which you MUST consider is to choose the wedding dates close to or during off-peak season. You can do research and find out the peak season and don't set your wedding dates during that time span. Moreover, if there are holidays or festivals, avoid those dates as well as this factor will add up to the cost of the destination wedding. Off season means cheaper rates and travel deals.
5. Consider Group Travelling: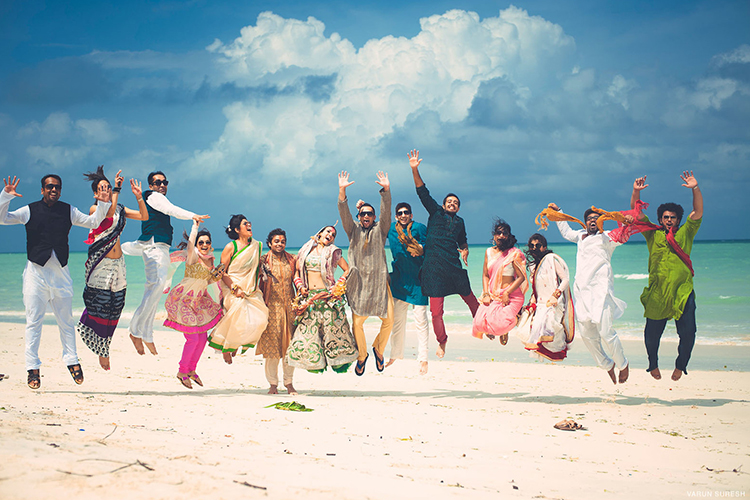 Group traveling in offseason means a lot of money for the airlines and resorts. It also gives you the benefit of group discount when you travel with 30 to 60 people. Many resorts offer group packages which cut down your accommodation expenses helping you save money.
6. From Cheap to Free Destination Weddings: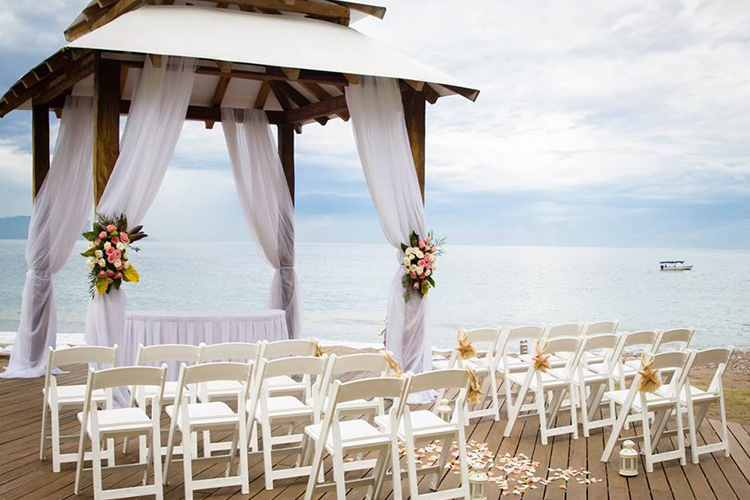 By free destination weddings, we mean that some resorts offer you complimentary or all-inclusive and destination wedding packages at really low prices. You don't need to take the stress of arrangements- all you need is to make sure your guests show up at your wedding.
7. Pick a Wedding Venue with Natural Beauty: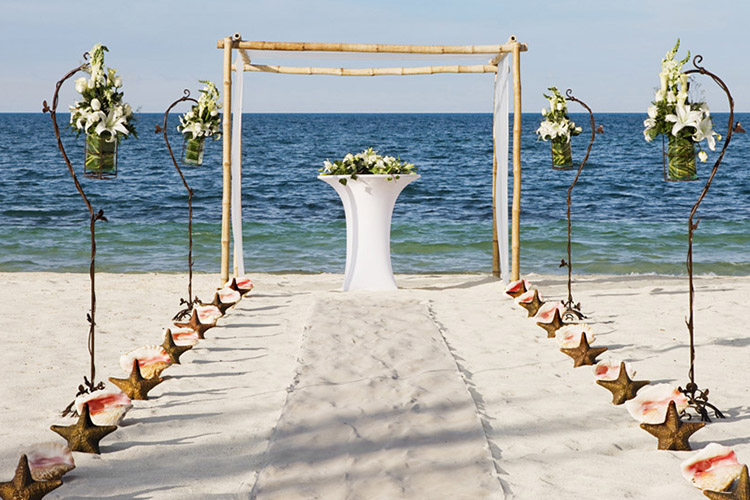 It is wise to choose a destination which has its own natural beauty and charm. A location representative of local elements gives a unique element of décor. You don't need to spend much on the décor or theme, as the natural backdrop of the location, makes every element of your wedding just perfect-from reception to photo shoot. You can even recommend the idea of a wedding without the extra expense of flowers and décor.
8. Don't Forget to Ask for an In-house Wedding Coordinator: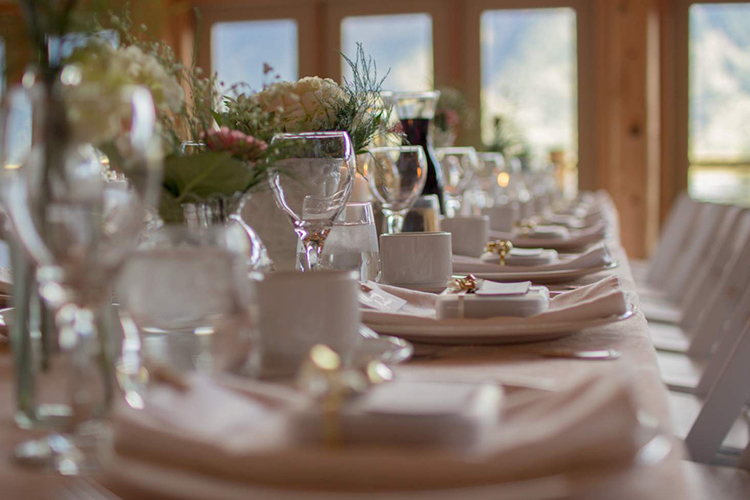 Many resorts or destination wedding venues provide a wedding planner. It can prove to be a cost-saving option as they have professional planners who know where to find the affordable vendors. Before you make a decision don't forget to have a look at their previous work.
Are you ready to plan a destination wedding too? Let us know in the comments below.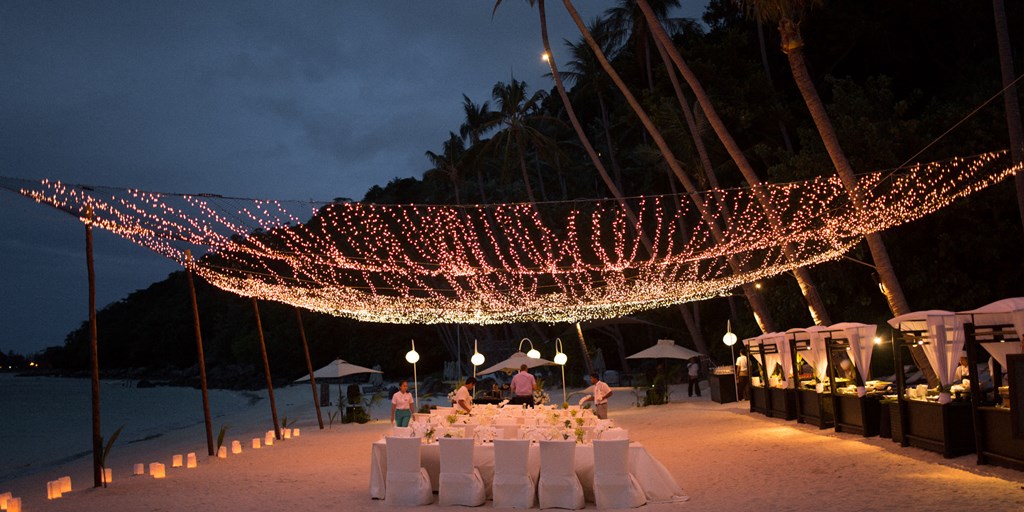 8 Tips for an Affordable Destination Wedding
Description
Even if you don't have a BIG budget, you can definitely meet your destination wedding goals while remaining within your set budget.
Admin
Bridals.PK
https://blog.bridals.pk/wp-content/themes/bridal/images/logo.png