Most Expensive Celebrity Residences That Are True Spectacles Of Grandeur
Jul 24, 2019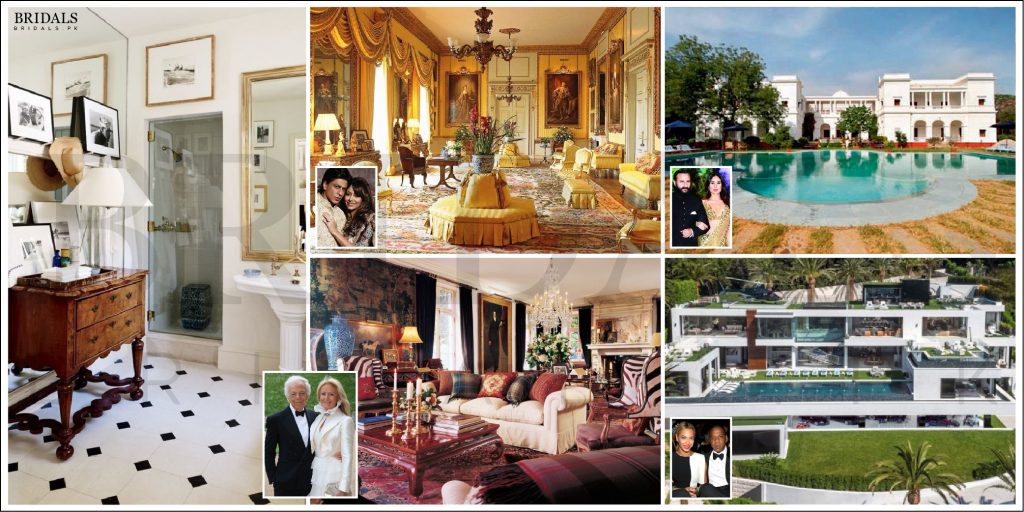 Article By: Hadia Hassan
It is a known fact that some celebrities like to invest in clothes, while other prefer to spend their massive earnings on expensive pet animals.  Some celebrities, however, prefer upgrading their cribs from time to time and prefer living in larger than life residential quarters. Some of these residences have tons of rooms while others have state-of-the-art security systems. Some offer in-built smart home features while others have grounds that constitute acres and acres of land. These features and others make some properties extremely desirable and celebrities want to get their hands on them!
Some celebrities such as Leo di Caprio and Donald Trump have real estate empires that have been carefully acquired after years of real estate investments. Here are some A-Listers from around the world who own some of the most expensive residences in the world:
1. Saif Ali Khan 
Saif Ali Khan's residence the Pataudi Palace aka Ibrahim Kothi is located in the district of Haryana in India and has been the family's residence for generations. Currently it serves as a holiday home for Saif and his family during the winter months. It has 150 rooms and everything in the house is king size. The 150 rooms include 7 dressing rooms, 7 bedrooms, 7 rooms reserved for billiards and several drawing and dining rooms! It has an astonishing worth of INR 800 Crores and over the years several movies have been shot in this magnificent palace. The movie Eat, Pray, Love starring Julia Roberts was also shot here! Numerous Indian movies such as Mangal Pandey, Veer Zaara and Mere Brother ki Dulhan have also been shot here.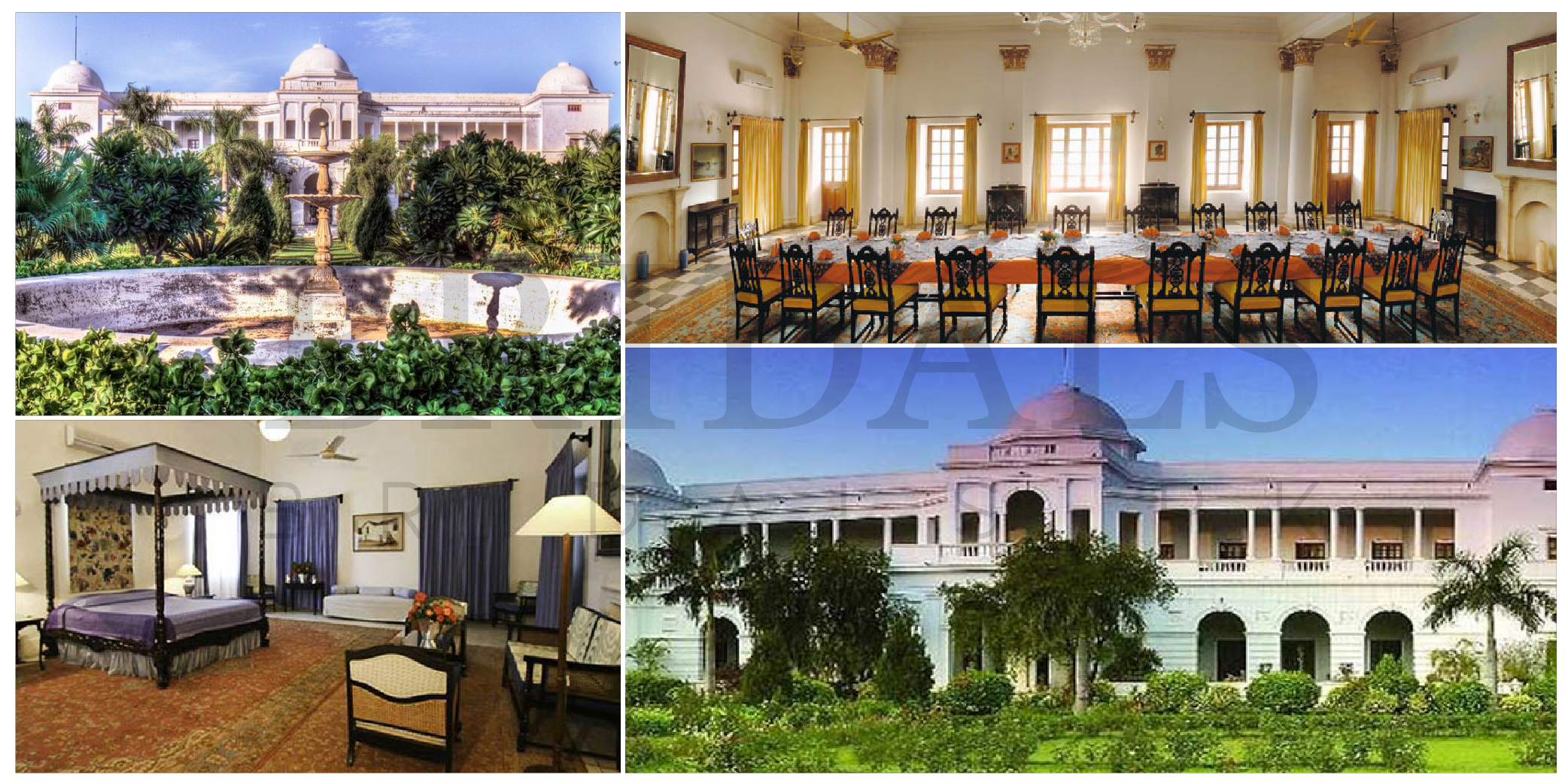 Note: This video has been taken from Youtube and we do not take responsibility for copyright issues associated with its  content or the music in the background.
2.  Sharukh Khan 
Sharukh Khan initially bought his house "Mannat" for INR 13.32 Crores and its estimated value is believed to be INR 200 Crore now! The house has 6 different stories which consist of a library, a playroom, a boxing ring, a pool, a private bar, a basement car parking area, huge lawns, a table tennis room as well as an entertainment center! This huge bungalow faces the sea which is why his terrace offers a breathtaking view of the ocean. His drawing room has been done in the French style! Here is an image of his beautiful drawing room: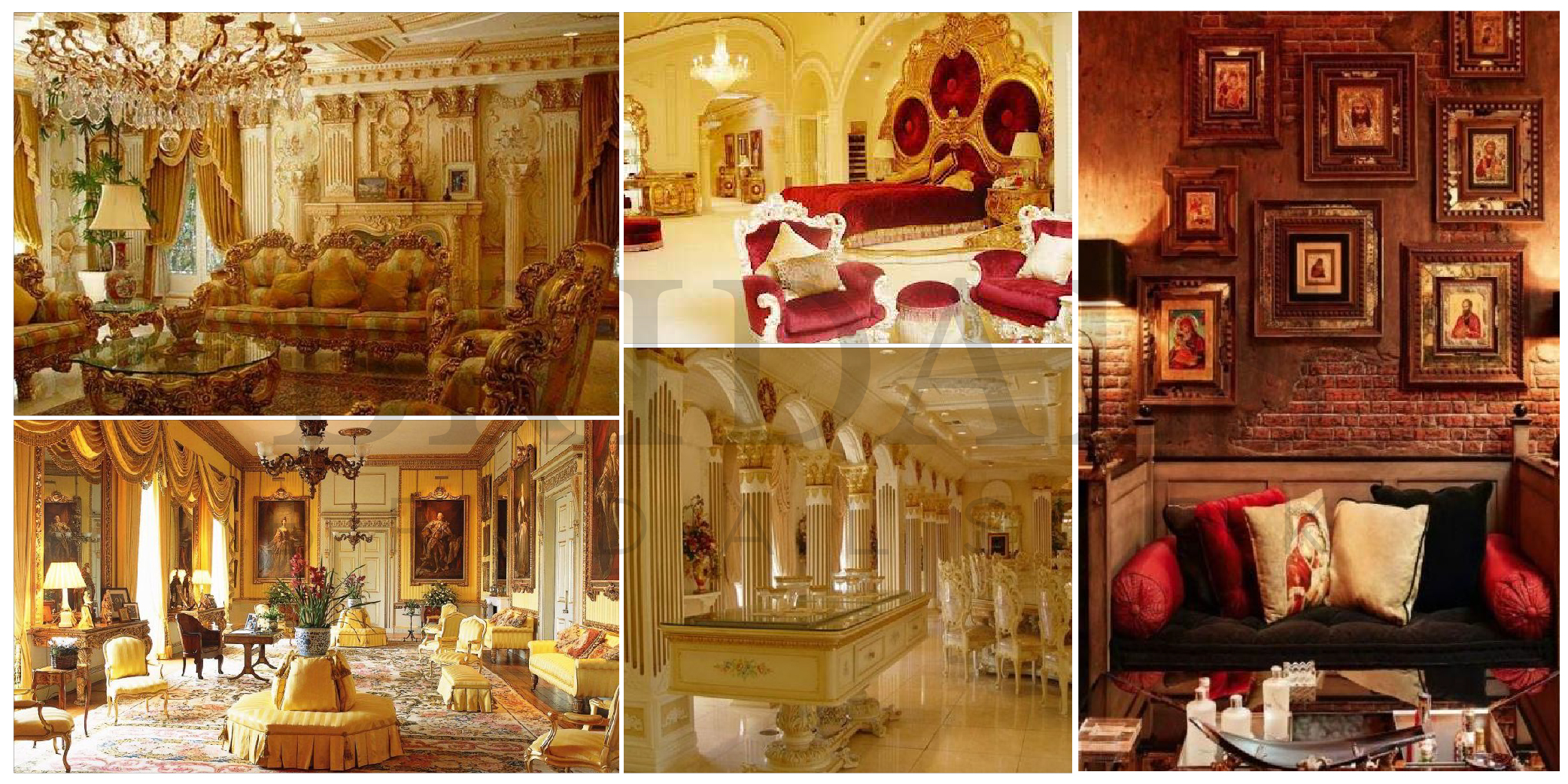 3. Amitabh Bachchan 
You've probably already heard of Amitabh's INR 112 Crore Mumbai house "Jalsa." This house has been the permanent residence of the Bachchans and is replete with floor to ceiling glass windows, indoor and outdoor pools and a perfectly balanced stone and wood interior. The gigantic glass chandeliers, baroque pieces and thick rugs that adorn the house give it an air of grandeur. The Bachchan's 10,125 square feet lair is indeed a sight to behold!
4.  The Mittals 
India's steel tycoon Lakshmi Mittal bought the best gift a father can give to his son! A mansion in London! And not just any mansion; the most expensive home in Britain in 2008 (The year he bought it). Lakshmi bought this property in Palace Green in Kensington for £117 million. The 12-bedroom palatial house stretches over an area of 14,736 square feet and its entire first floor contains the master bedroom quarters. A whole separate wing is assigned to function as "Mrs. Mittal's dressing room." The house also has a flower room, a study room for the children, an art room and the rooms just don't end! The Mittal's also own other properties around London but this is the most expensive one yet!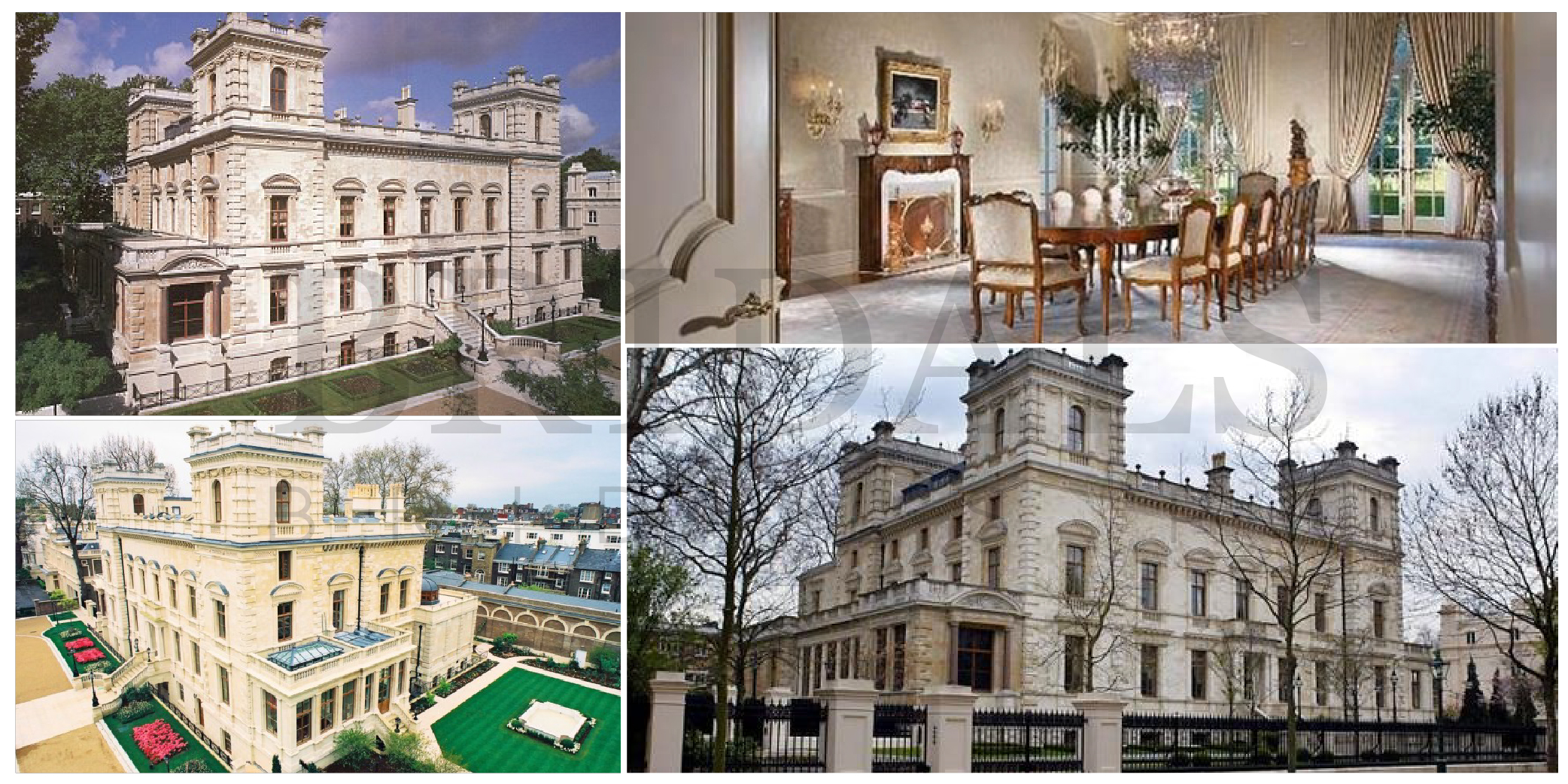 5. Akshay Kumar 
Akshay Kumar and Twinkle Khanna's INR 80 Crores house borders the ocean and offers a brilliant view of the Arabian Sea. Their flat has been described as an "urban sanctuary" because it is brimming with exotic souvenirs and artwork collected by the couples on their trips abroad. The ground floor of their duplex apartment has a living and dining area, a home theater, Akshay Kumar's walk-in closet and Twinkle Khanna's personal office and a balcony with her daybed. You will also find artwork by the famous Indian artist Gogi Saroj Pal. The living room has a pond and a center table from the House of Abu Jani Sandeep Khosla. Thanks to Twinkle Khanna's aesthetic sense, the house is a classic example of contemporary interior designing.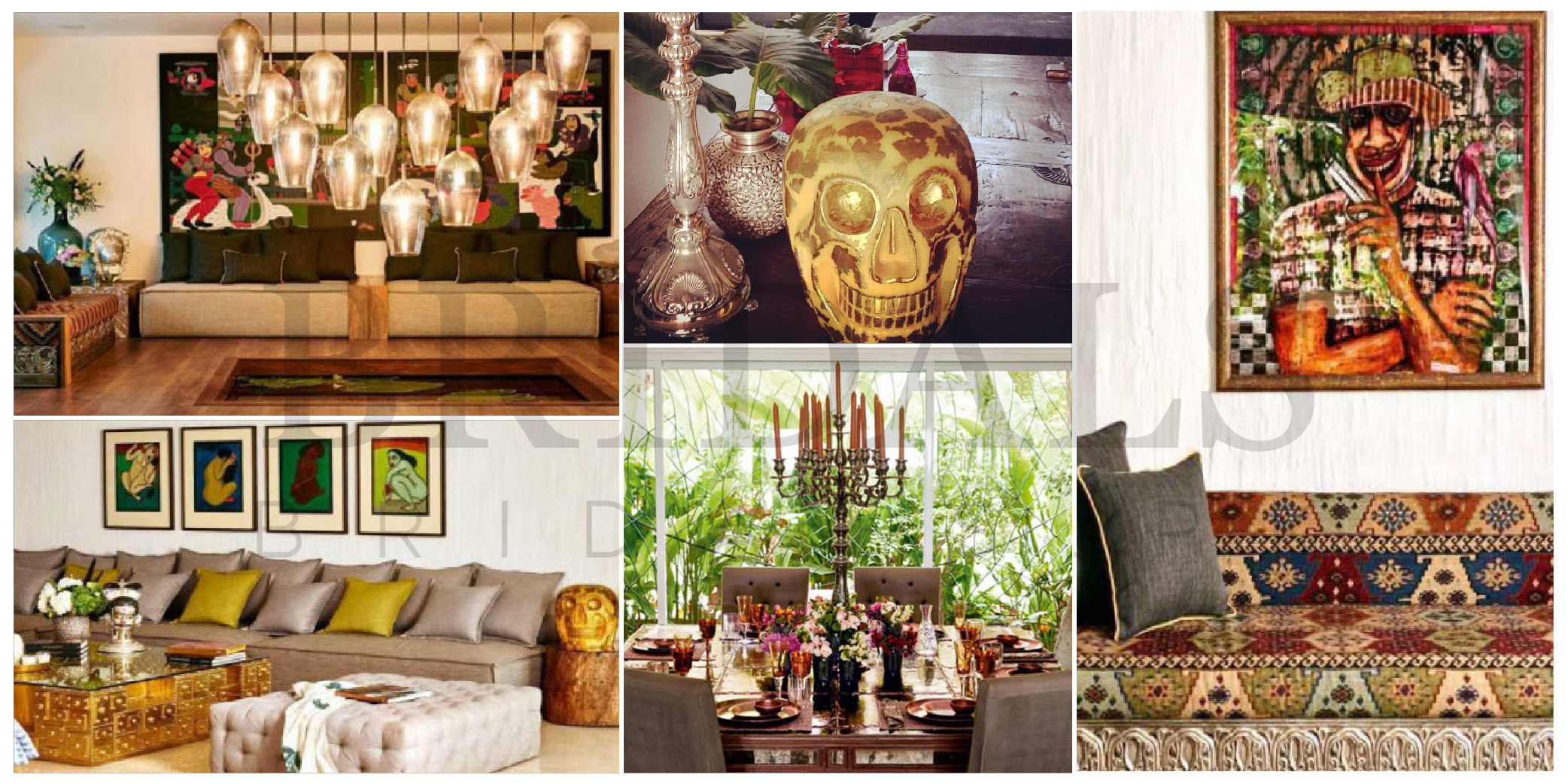 6. Imran Khan 
Our Prime Minister Imran Khan's house in Bani Gala has been under the spotlight for quite some time. The former cricketer's Bani Gala residence is worth PKR 11,471,000 and rests beautifully on a hilltop. Although reports on Imran Khan's assets state that this house was given to him as a gift by his former wife but there has been controversy about this house but we are certain that a man whose net worth is $50 million (according to Forbes magazine's 2019 feature) can easily afford such a luxurious mansion in the mountains!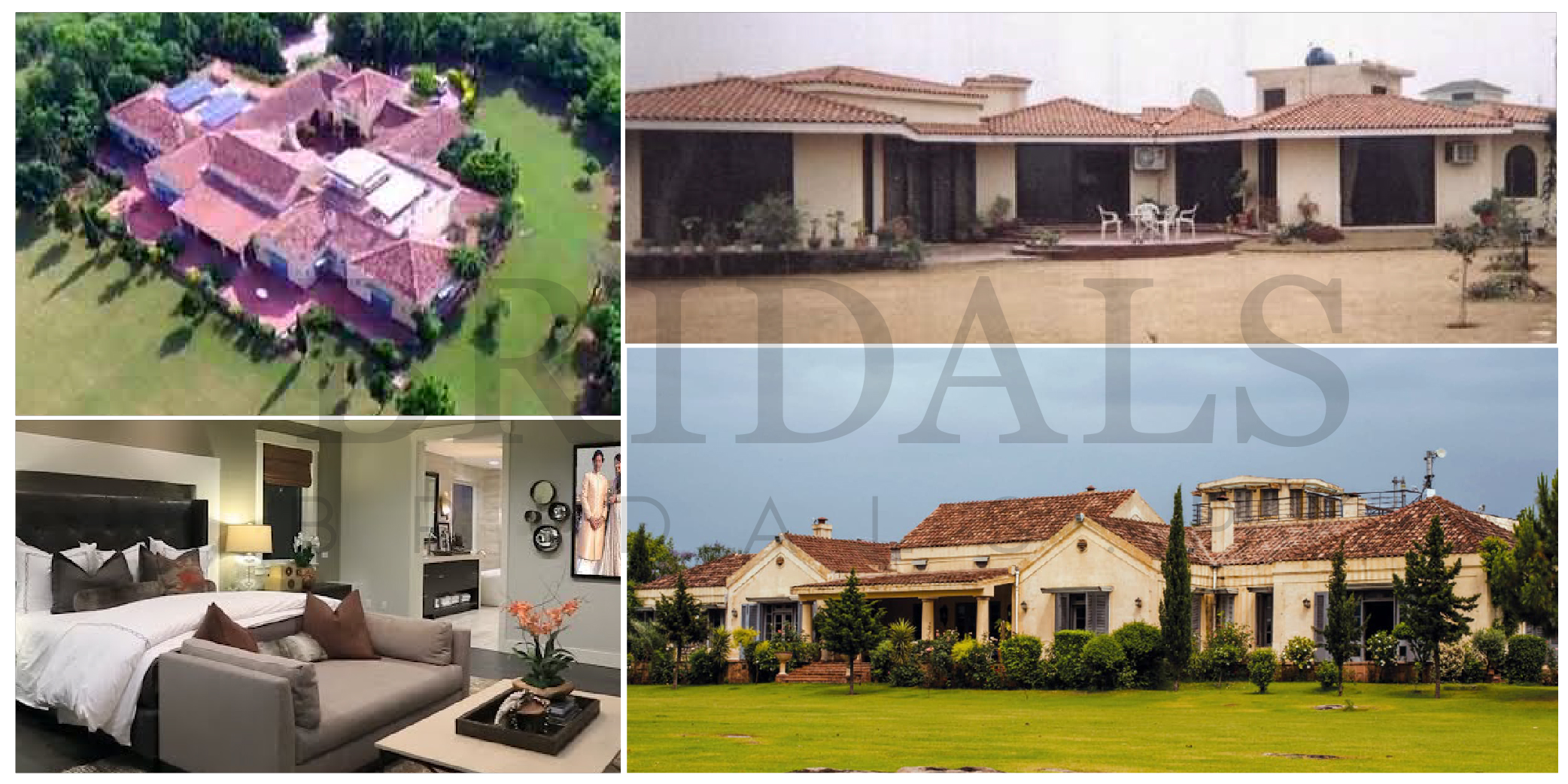 7. Bill Gates 
Bill Gates is one of the richest man in the world. Therefore, he lives in a huge 66,00 square foot mansion. Some of the most special features of this estate are its 60-feet deep pool with an underwater music system, a library, a built-in gym, its 7 bedrooms and 24-smart bathrooms. The mansion's reception hall alone is big enough to accommodate more than 150 people at a time. The house is endowed with smart home such as climate control, a smart lighting system, automatic change of the artwork on the walls and the list goes on. In short, this house is a tech savvy person's paradise and that too for all the right reasons!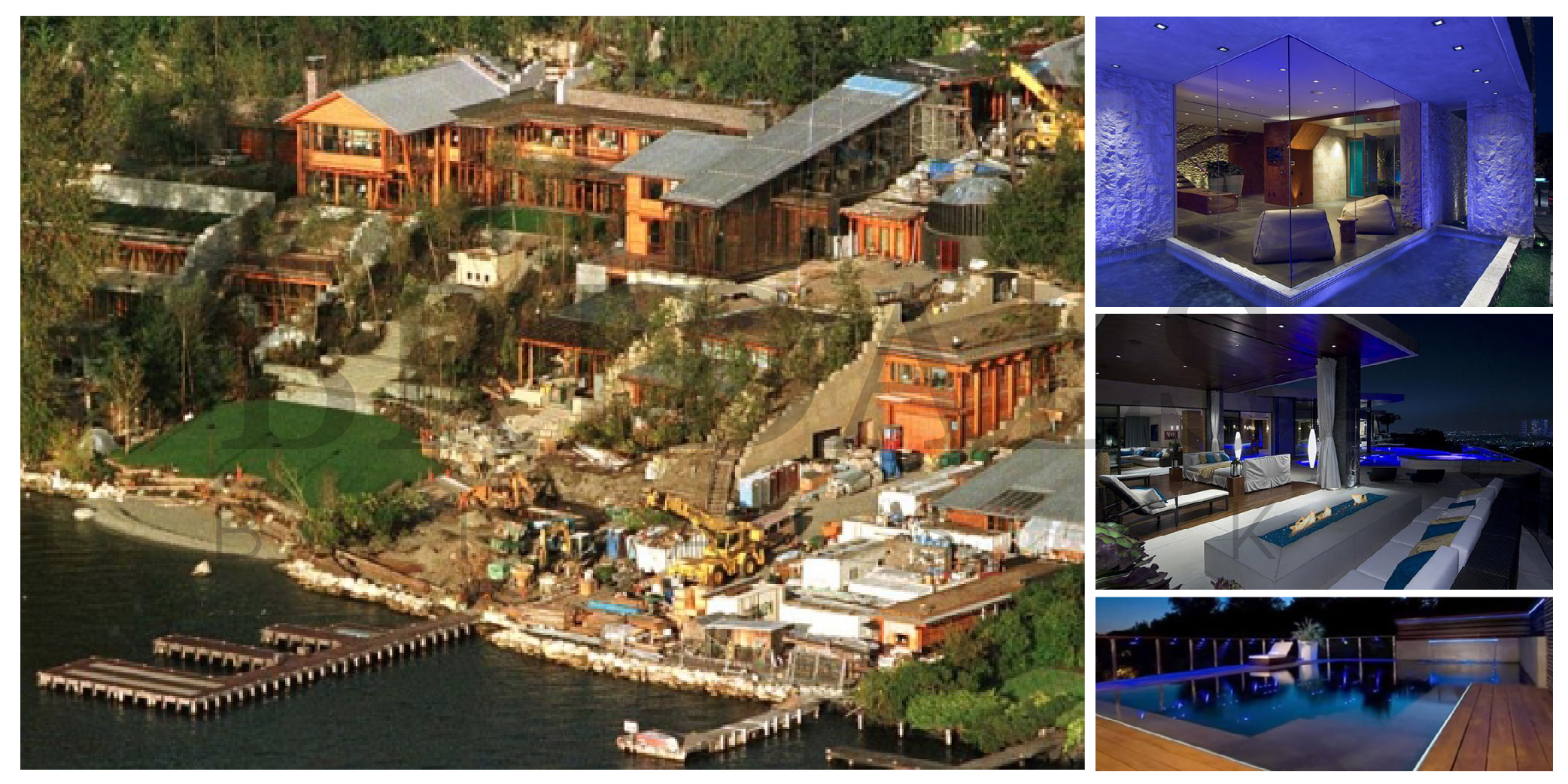 8.  Donald Trump 
The Trump Organizations owns many buildings and properties but don't be fooled because not all the buildings named after Trump belong to his company! One of his most expensive properties is Mar-a-Lago in the Palm Beach area of Florida. Its current value is estimated to be $250 million even though Trump bought it for $10 million in 1985! Trump often rents this mansion out as a wedding venue and hasn't yet assumed residence in this 213-acre property. Trump's son Eric also tied the knot in this lavish house. A portion of this estate has been transformed into a club and spa whereas a portion is reserved for his family. This property is so grand that it has been compared to the Palace of Versailles!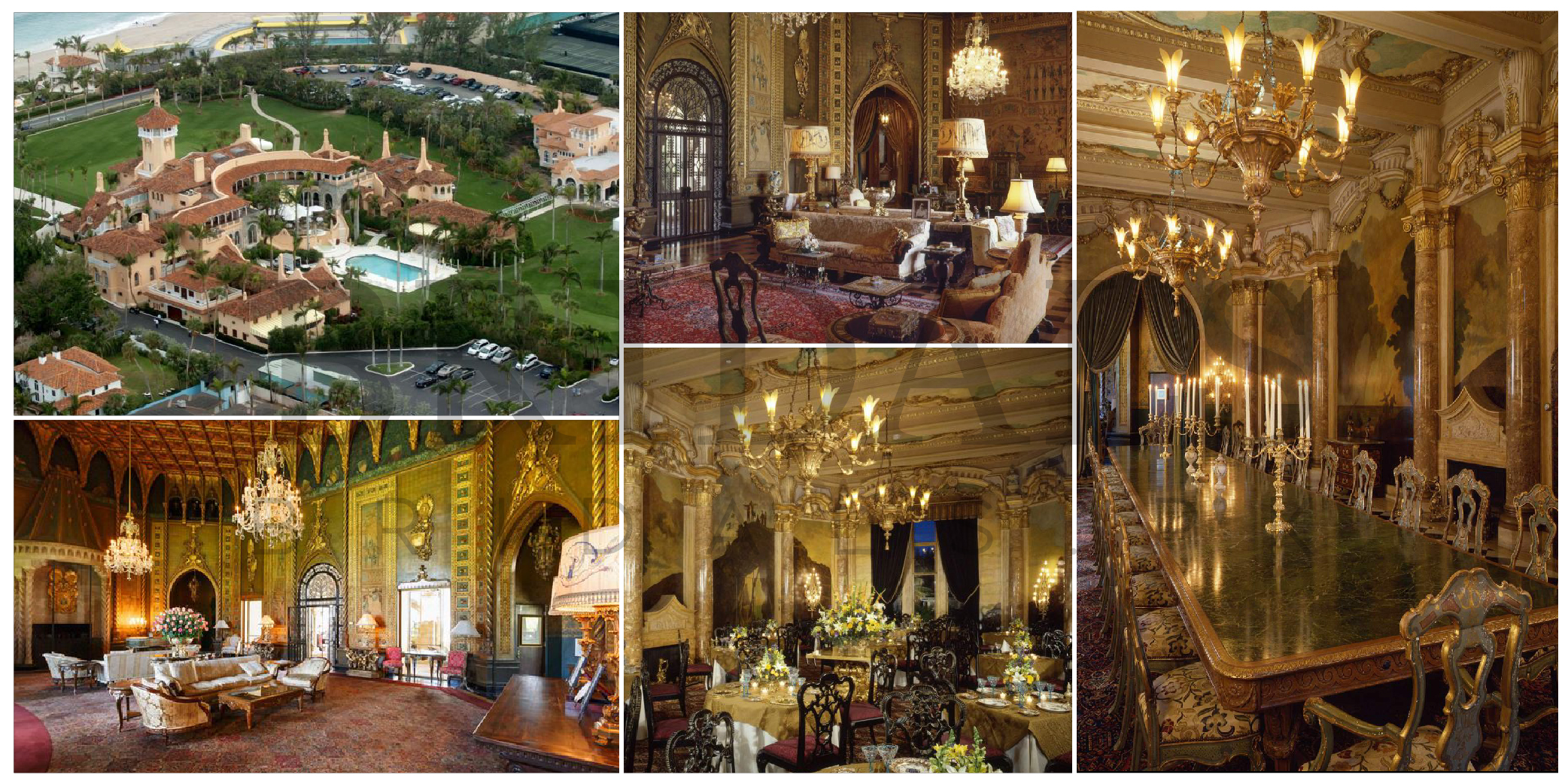 9.  Oprah Winfrey 
Oprah owns not one but several houses across the US. Her most expensive property purchase is her house in Montecito which spreads over an area of 40 acres. This estate is known as the Promised Land and has 6-bedrooms, 14-bathrooms, 2 home theaters, 10 fireplaces, a gourmet kitchen, tennis courts, a pool and obviously a huge guesthouse. Even though Oprah initially bought this estate for $50 million but due to structural reformations introduced in the house by Oprah It now costs a whopping $100 million. As of recent, Oprah has expanded her estate and acquired the adjoining equestrian estate that rests behind The Promised Land for $52 million and is known as the Seamair Farm estate. Even though Oprah has other estates around the country but this one beats them all in terms of net worth and area.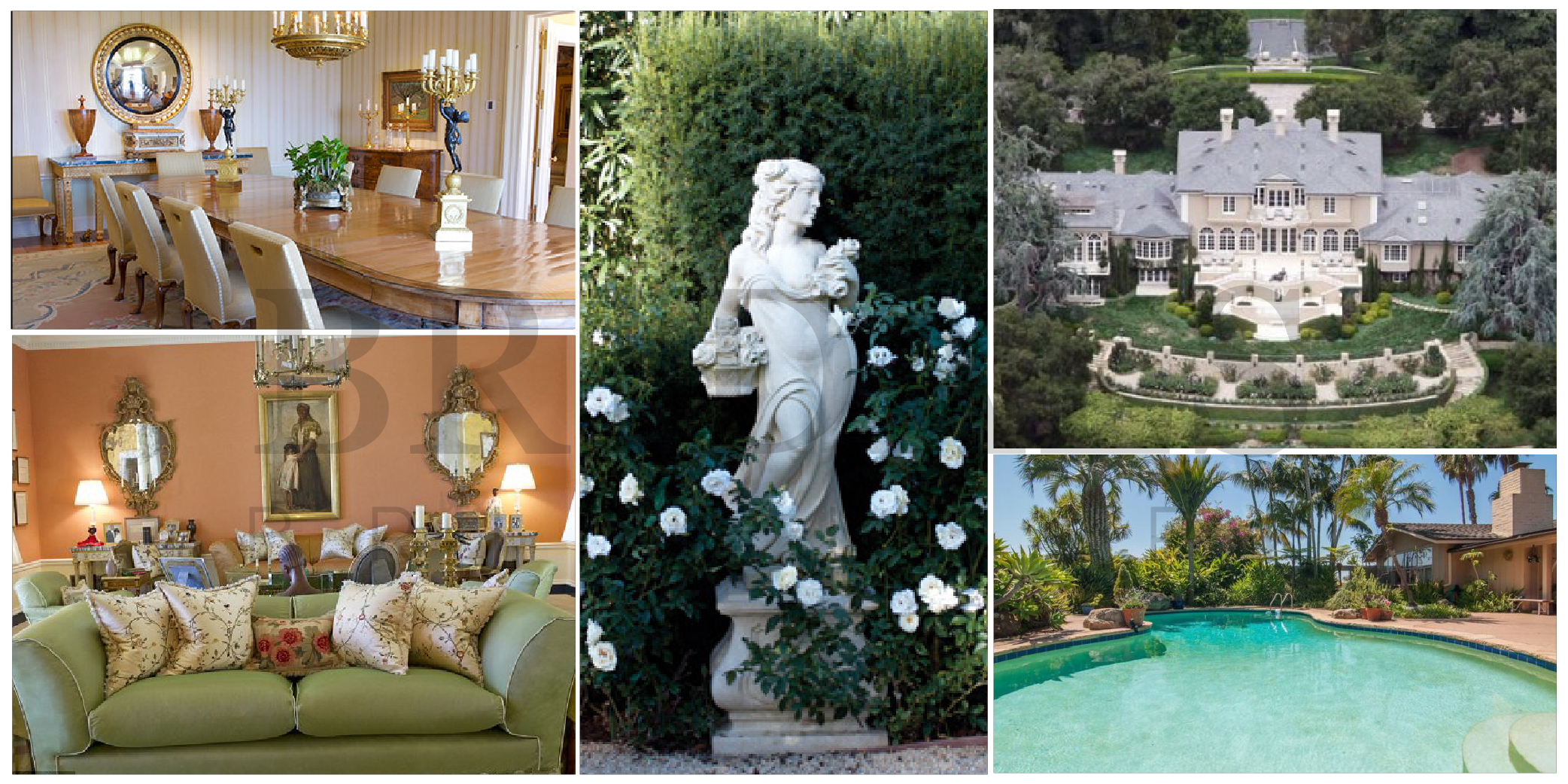 10. Jay-Z and Beyonce's Bel-Air Property 
Owned by the Hollywood A-List couple Jay-Z and Queen Bee, this property spans over an area of 30,000 square feet! This mansion has 6 different portions including a wellness area, a media room and 4 separate swimming pools. Talk about grandeur! It is believed that this house was bought by the power couple for $135 million.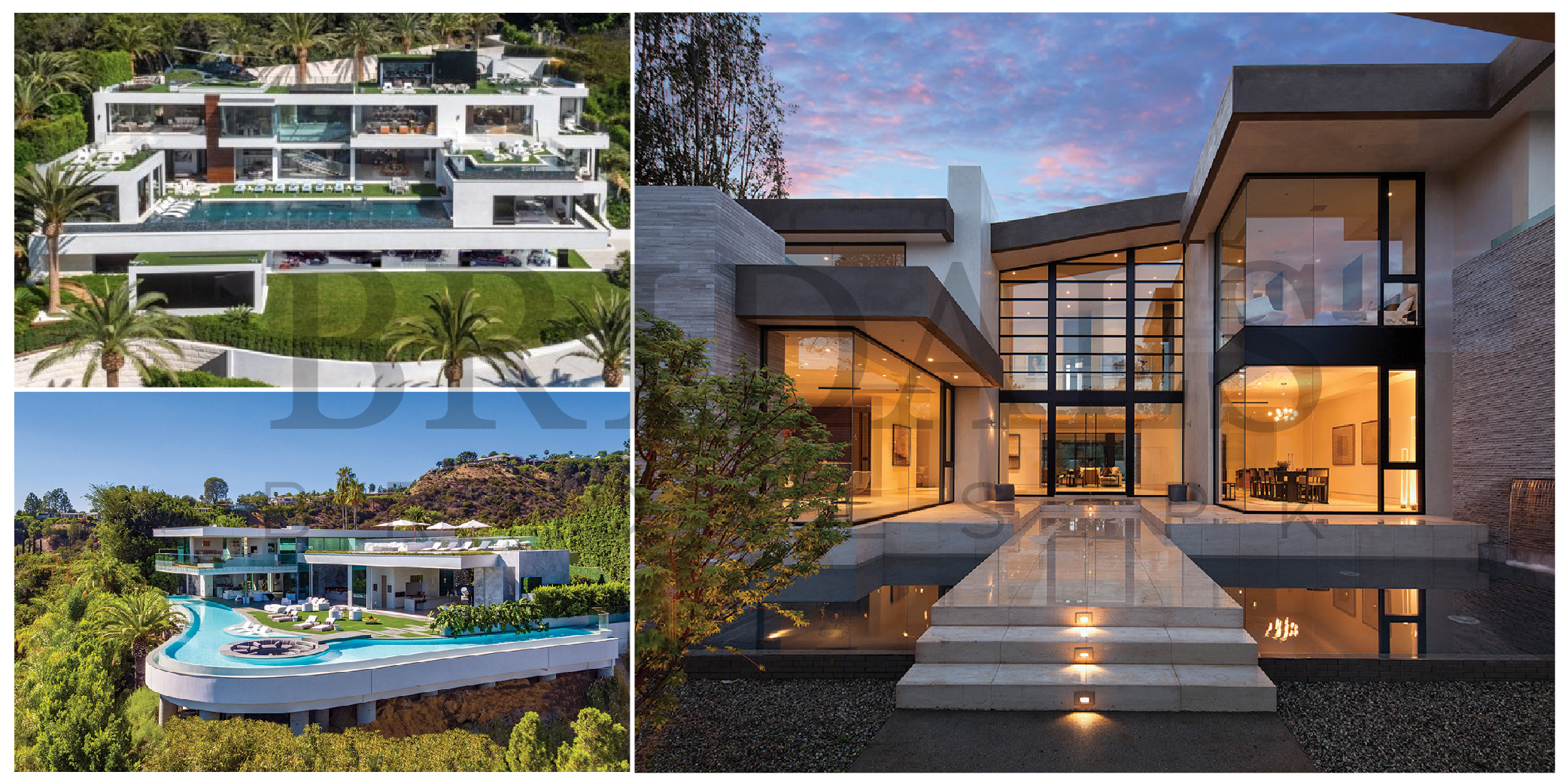 11. Eminem 
Eminem is one of the world's best-selling rap artists and has sold over 172-million albums! Like most other rappers Eminem prefers to live extravagantly. His most expensive property is his house in Rochester Hills, Michigan. This house stretches over an area of 15,000 square feet and has 6 bedrooms, 11 bathrooms, an outdoor tennis court, a mini-golf course, a private fishing lake, an outhouse and around 6 acres of grounds!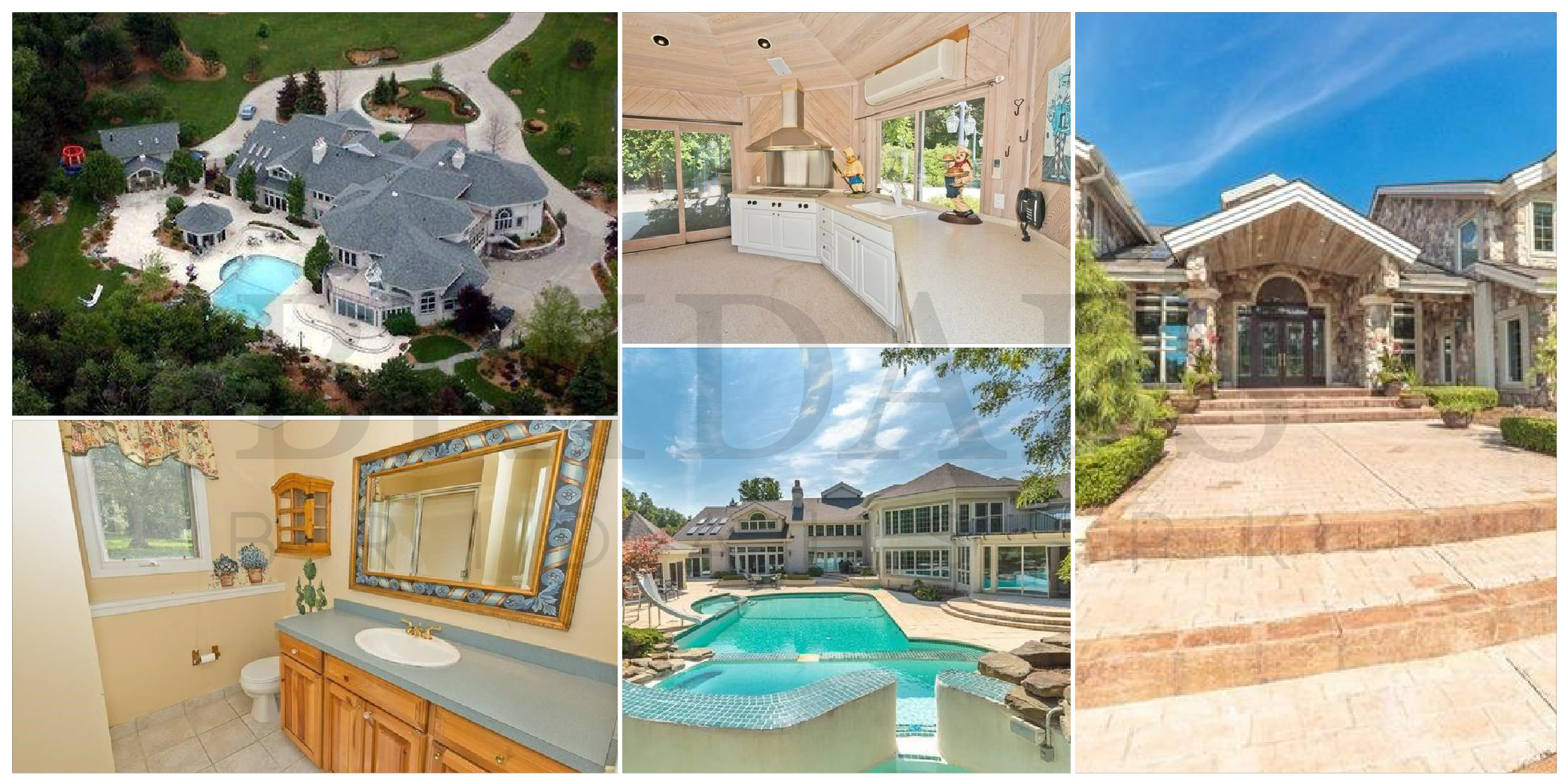 12. Ralph Lauren 
Ralph Lauren is the maestro of interior design and his own mansion in Bedford, New York depicts his elevated sense of home décor. His estate stretches over an area of 17,000 square feet and is replete with French and English furniture such as Louis XV zebra wing chairs, a George II table and 18th and 19th century oil paintings. All the walls have mahogany paneling and 18th century tapestry. The main rooms are carpeted with Persian carpets. Chinese vases filled with fresh flower arrangements have been placed on side tables and desks around the mansion. And everything is monogrammed RL. There is an outdoor pool and a dining area. Basically it is an art and history lover's dream come true!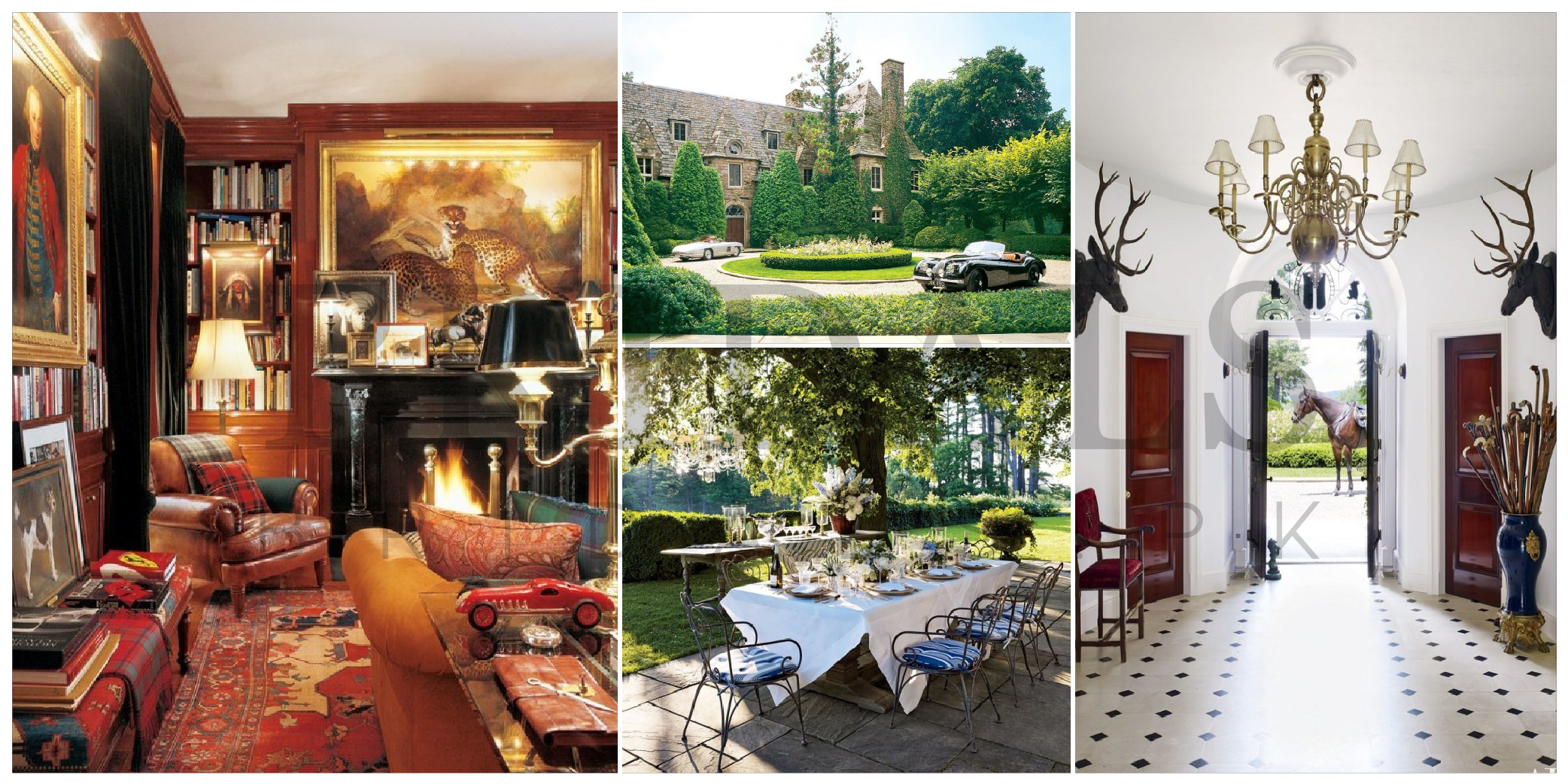 13.  George Clooney 
Like the rest of the stars in the list George Clooney too owns an estate worth of $100 million called Villa Oleandra in Laglio, Italy. Built on the side of lake Como, this 18th century villa has been upgraded to a mansion that is endowed with both modern features as well as classical architectural features such as carved ceilings ad columns! It even consists of a "pizza room" which is probably its most distinguished feature! Furthermore, it includes a gym, a pool, a tennis court, a theater, a garage for the actor's multiple bikes.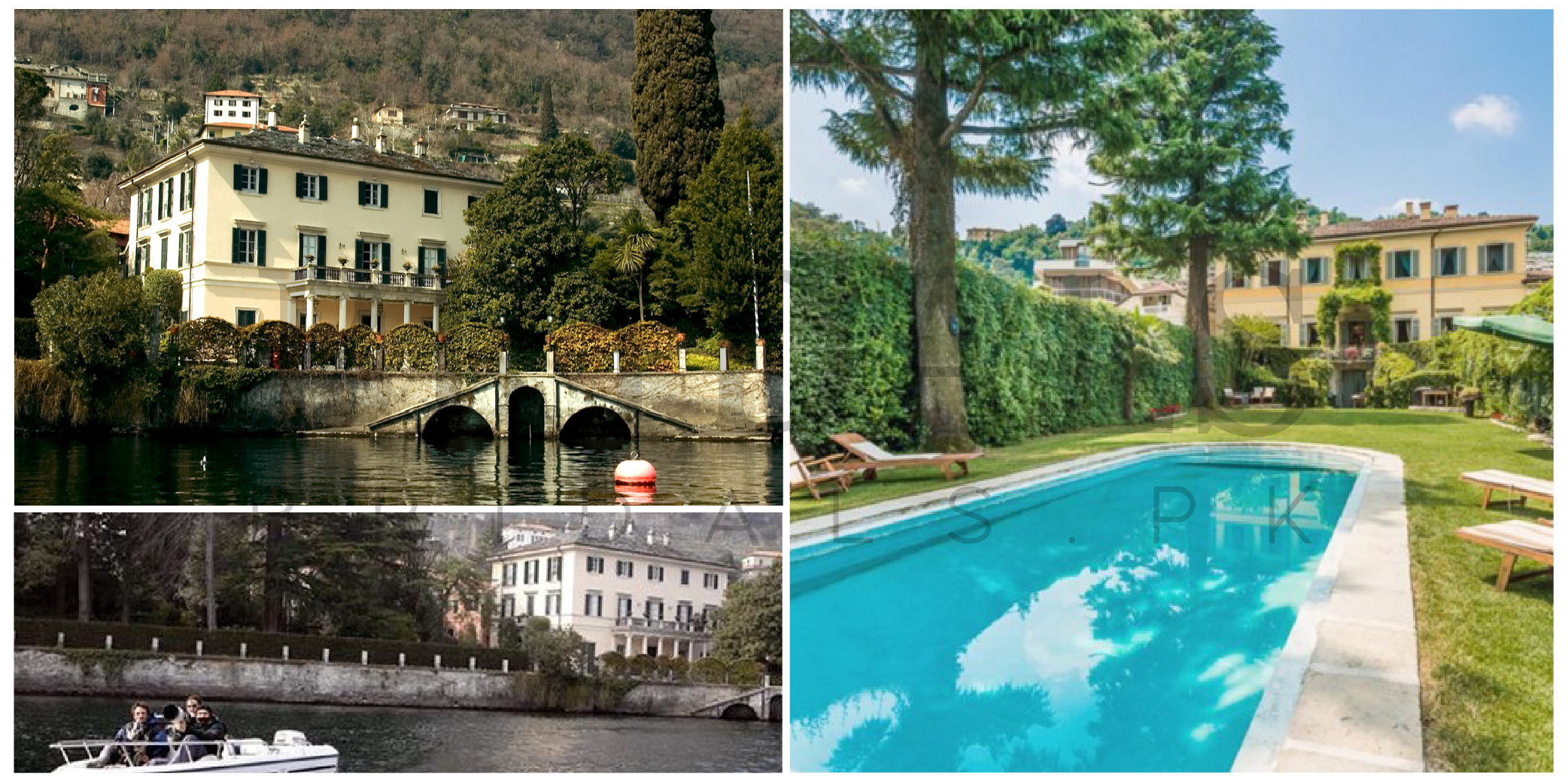 14. The Infamous Playboy Mansion 
The infamous Playboy mansion was owed by the popular sugar daddy and founder of the Playboy Magazine Hugh Hefner from 1974 to 2017. It consists of 12 bedrooms, 21 bathrooms, a gym and a tennis court as well as a zoo! Due to its popularity this house has been the venue for many magazine shoots, TV show productions and also events. After Hugh Hefner's demise in 2017 this house was sold for $100 million!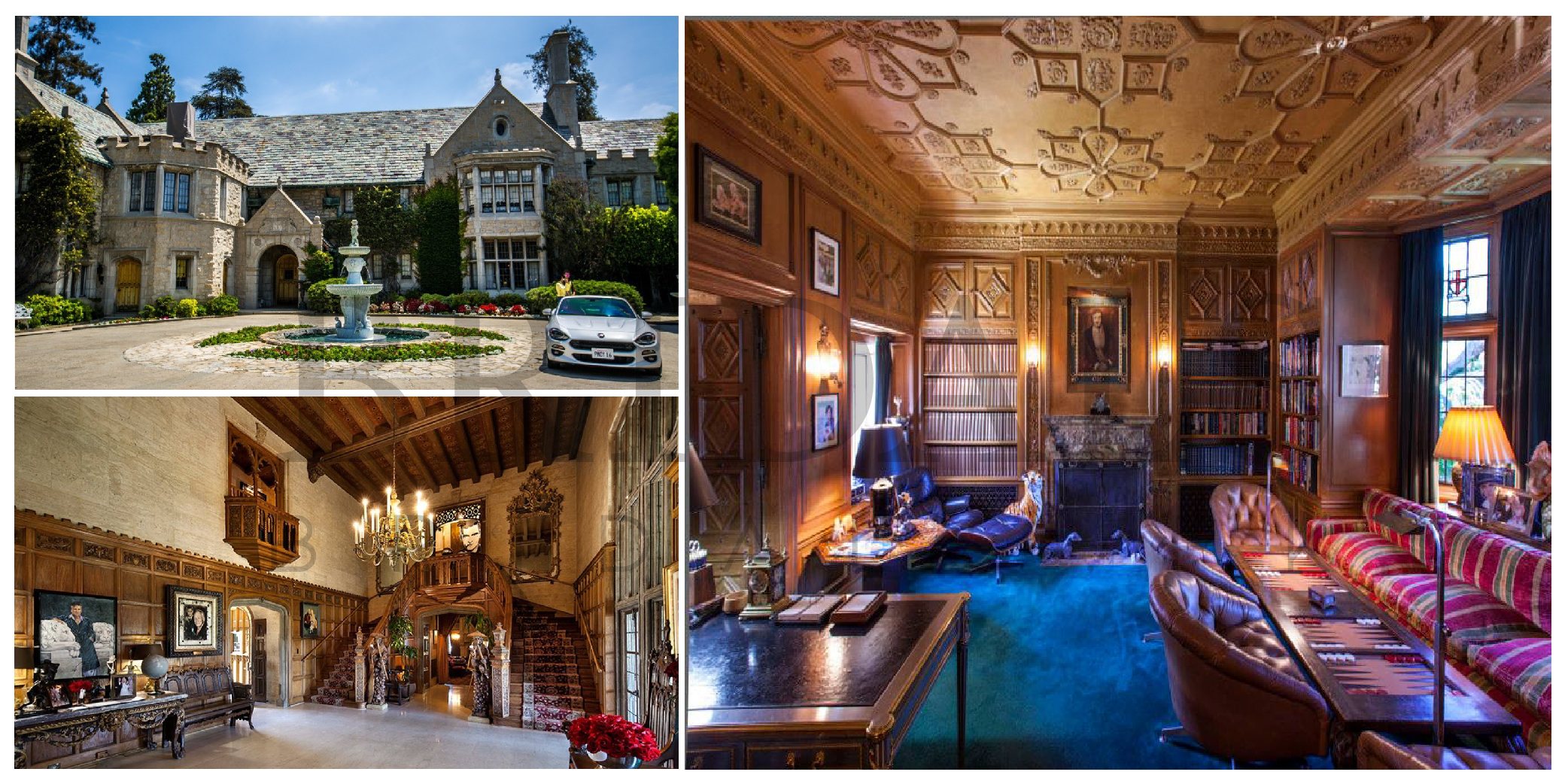 15. David And Victoria Beckham 
David Beckham and Posh's luxurious Holland Park family home in London consists of 8 bedrooms. It cost the couple $25.2 and consists of a playroom, a spa area, a gym and a salon area. To accommodate the style icon Victoria Beckham's business requirements, the house also has a catwalk style runway and 2 personal dressing rooms for the Spice Girl singer herself!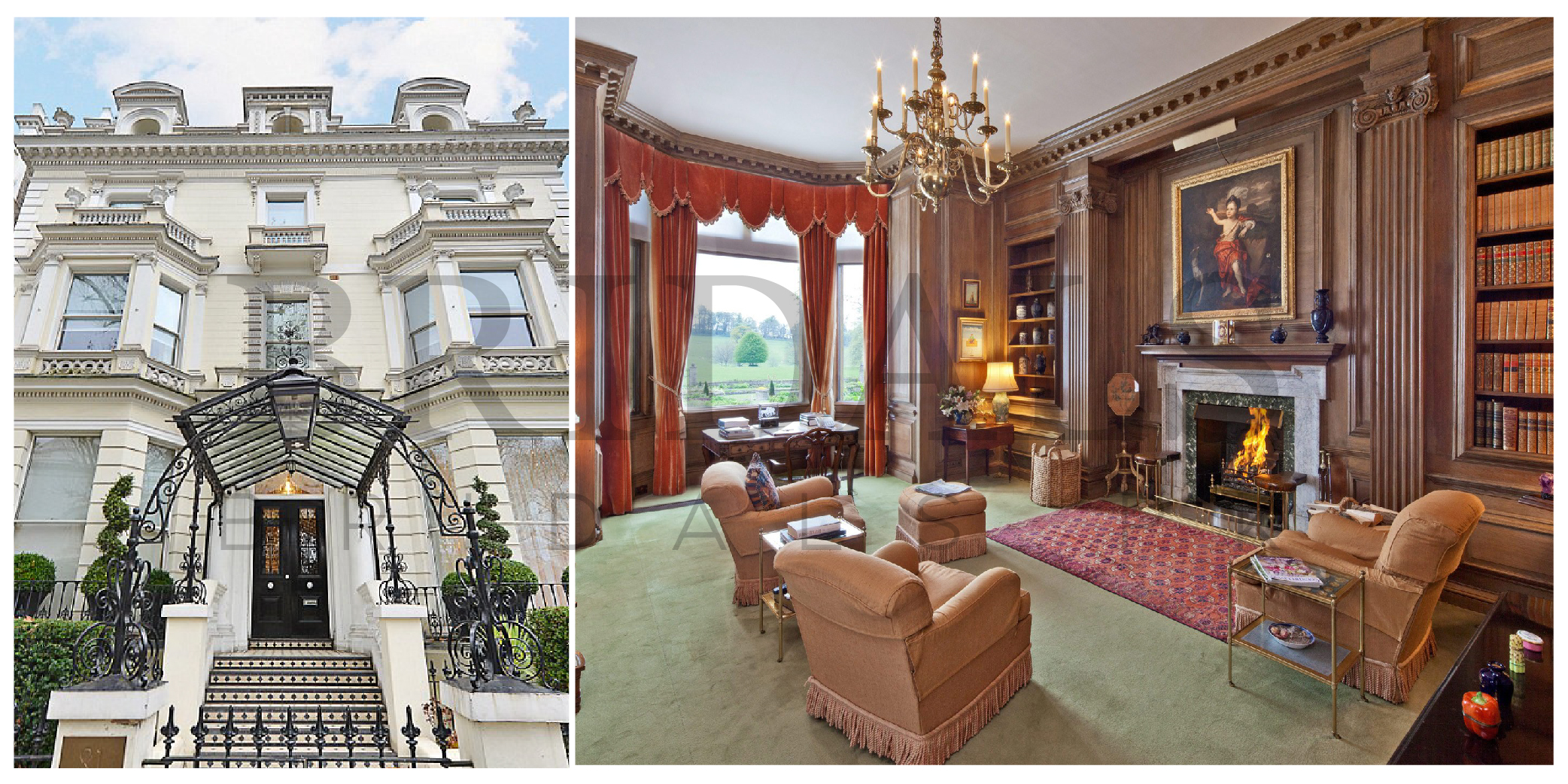 Shocked by the astonishing details of some of these celebrity residences? Well, some celebrities do like to live in style and we find the details of their residences quite astounding! If you're looking for lifestyle and interior design inspirations, then we suggest that you take notes from some of these celebrities who know how to impress people with their cribs!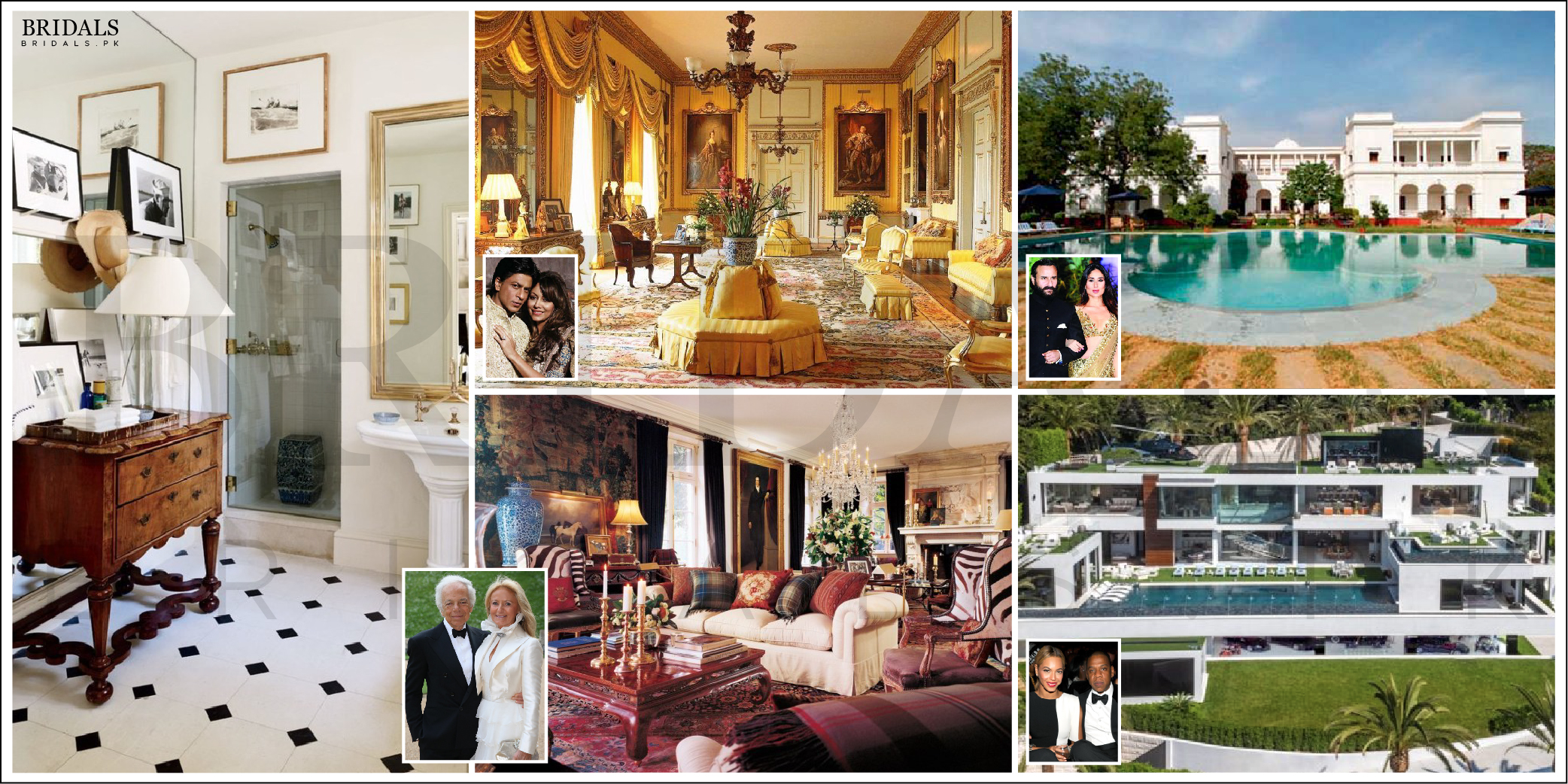 Most Expensive Celebrity Residences That Are True Spectacles Of Grandeur
Description
Mansions with indoor boxing rings, catwalk ramps and much more!
Admin
Bridals.PK
https://blog.bridals.pk/wp-content/themes/bridal/images/logo.png