Clayworks Pakistan Takes Over The Markets Of Lahore With A Storm!
Jan 24, 2020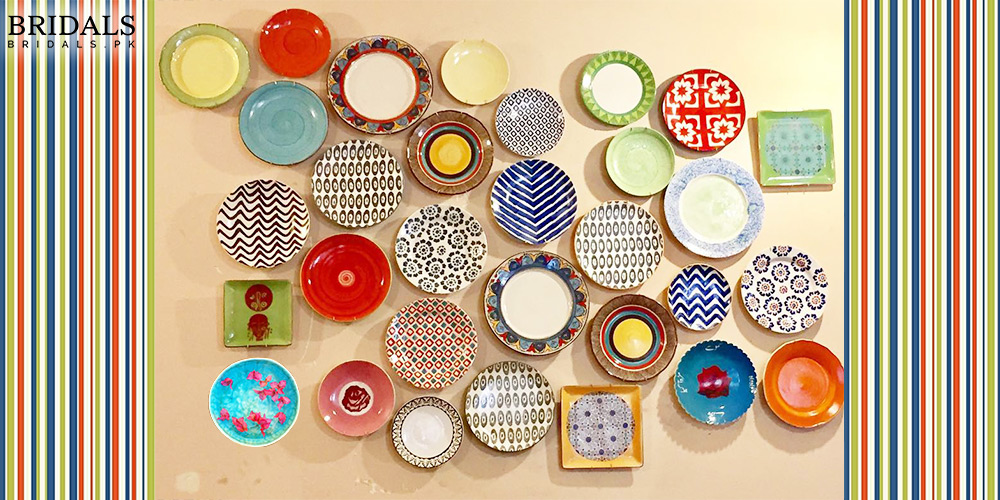 Article By: Zahra Haider
Are you tired of your everyday mundane living room space and want to brighten it up? Want to do something special over dinner for your loved one? A little candlelight dinner with the utmost classic, one of kind dinnerware table setting maybe? Or on normal days want to snuggle with your bae sipping coffee in customized mugs? The let us tell you, we have brought you to the right place. And dare we say you have clicked on the right article!
Clayworks Pakistan has taken the markets of Lahore and Islamabad with a storm! From all the elite restaurants like Cosa Nostra, Sasha's, Pink Pistachio and many more, they have designed their dinnerware range. The first time we came across their shop in Lahore (on Zafar Ali Road, Gulberg V) we absolutely fell in love with the colors, the customization and the sheer smell of the earthen haven. Their ceramics are absolutely divine and treat for the sore eyes! Not only do they make customized orders as per your liking but all sorts of fun stuff like miniature salt and pepper shaker buses, corporate souvenir coasters, mugs with your name or a picture on top, matte white pitchers, starry night painted platters, we could go on all night! All is available here! Birds painted in bowls as limited editions because they are just oh-so amazing that they should be limited editions so that the exclusivity remains amongst a few.
Just scroll down and look at these beauties!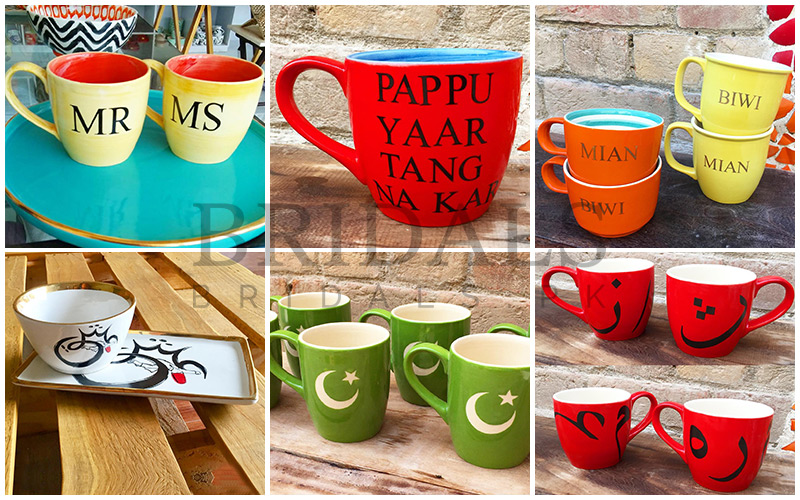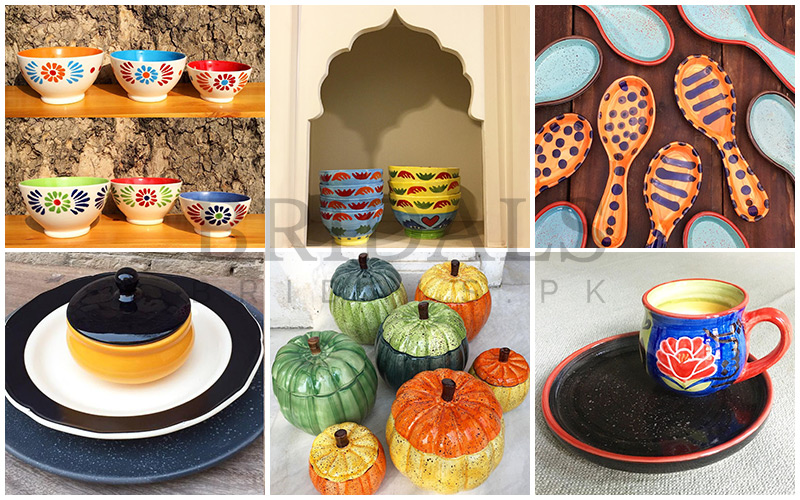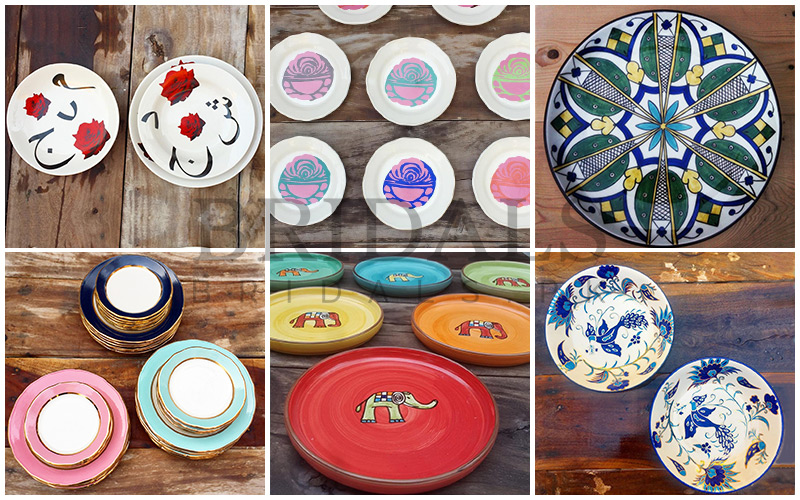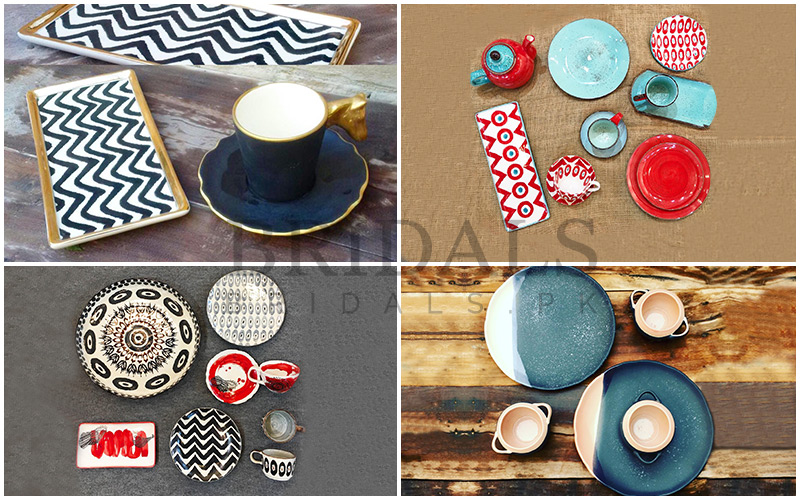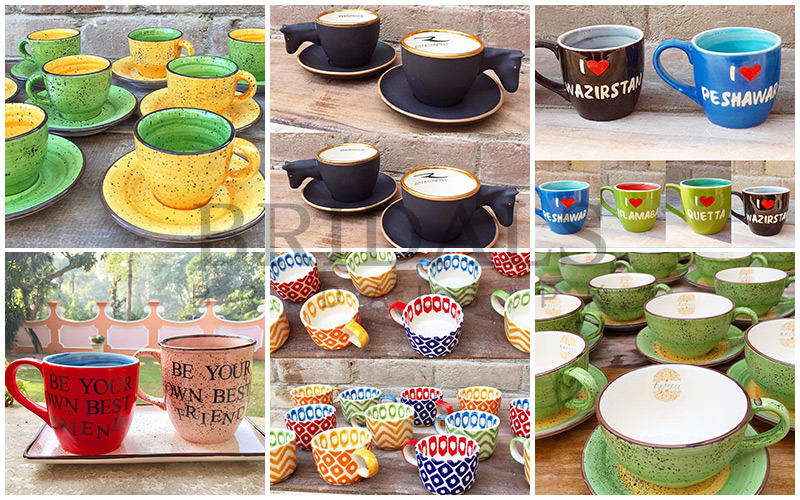 We know, we know that you must be thinking that no way do these look purely Pakistani, but trust us when we tell you that these gorgeous beauties are absolutely "made in Pakistan". If you need further more prove and your instincts also fail to agree the stubborn mind then go ahead and visit their page for more information and order procedure www.clayworks.com.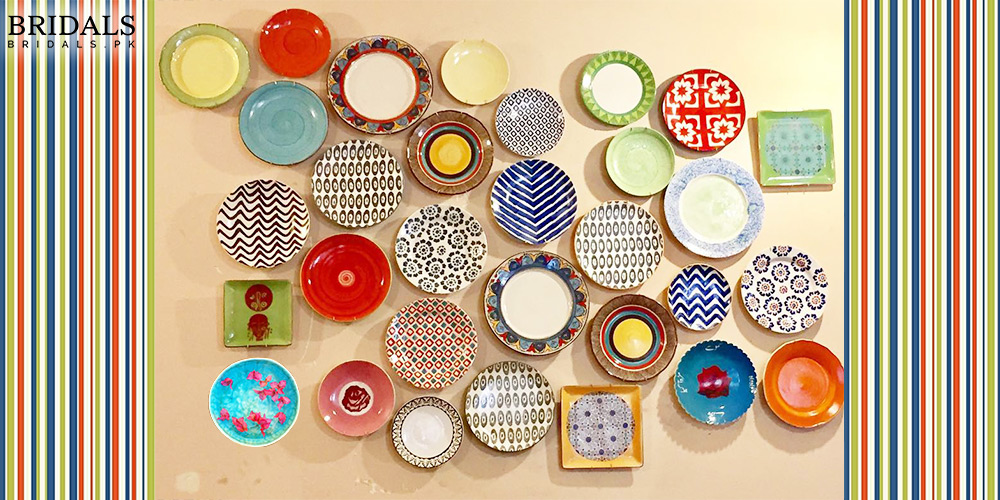 Clayworks Pakistan Takes Over The Markets Of Lahore With A Storm!
Description
Forget Turkey, we have our own earthen haven in Lahore and Karachi!
Admin
Bridals.PK
https://blog.bridals.pk/wp-content/themes/bridal/images/logo.png