Golden Celebrity Couples' Candid Views On Marriage & How They Keep It Alive
May 16, 2019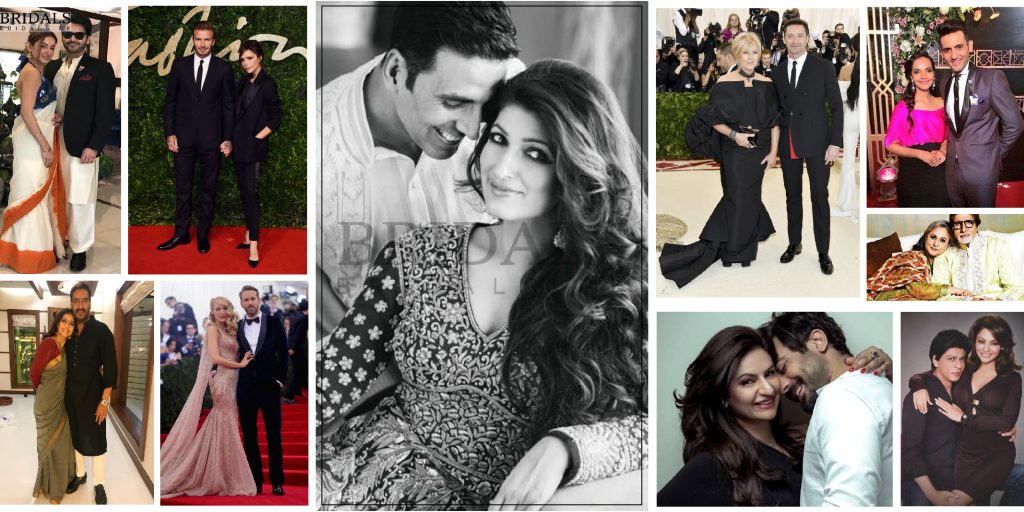 Article by: Hazafa Hasan
"To be fully seen by somebody, then, and be loved anyhow–this is a human offering that can border on miraculous."
– Elizabeth Gilbert, Committed: A Skeptic Makes Peace with Marriage
Marriage is a complex concept. Don't get us wrong, it is a beautiful and strong relationship, but it takes effort to make it work. The wedding part is easy (yes even with all the planning it takes). The rest of the journey that every couple struggles through is the real deal. No two people can remain in harmony together and what works for one couple might not work for another. However, in every successful marriage, there are some similar base concepts that both spouses cherish, which we will talk about at the end of the article. Scroll down to see how our favorite celebrities navigated through their marriage and what binds them still that they're going strong till date.
1. Amitabh and Jaya Bachchan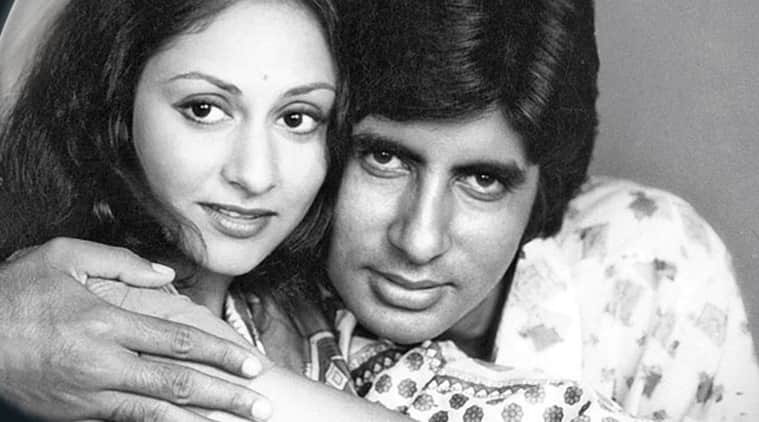 (Photo: Courtesy of
NewsH

e

a

ds

)

B-town's unofficial royal couple Amitabh and Jaya have been married for almost half a century now. This power couple is very rooted and grounded when it comes to traditions and are literally worshiped by their fan following! Jaya was at her career's peak when she got married to (at that time) struggling Mr. Bachchan. Well, all we can say is Mrs. Bachchan being wise from the start! Even though their marriage suffered from his scandalous affair with Rekha, Jaya always mentioned that she could count on her husband's sense of commitment and her own feelings for him to trust he wouldn't do wrong by her. Now, that's what we call a rock-solid marriage!

https://www.youtube.com/watch?v=Wvl80FCejN8
(Video: Courtesy of 

BBCAsianNetwork

)
 2. Kajol and Ajay Devgn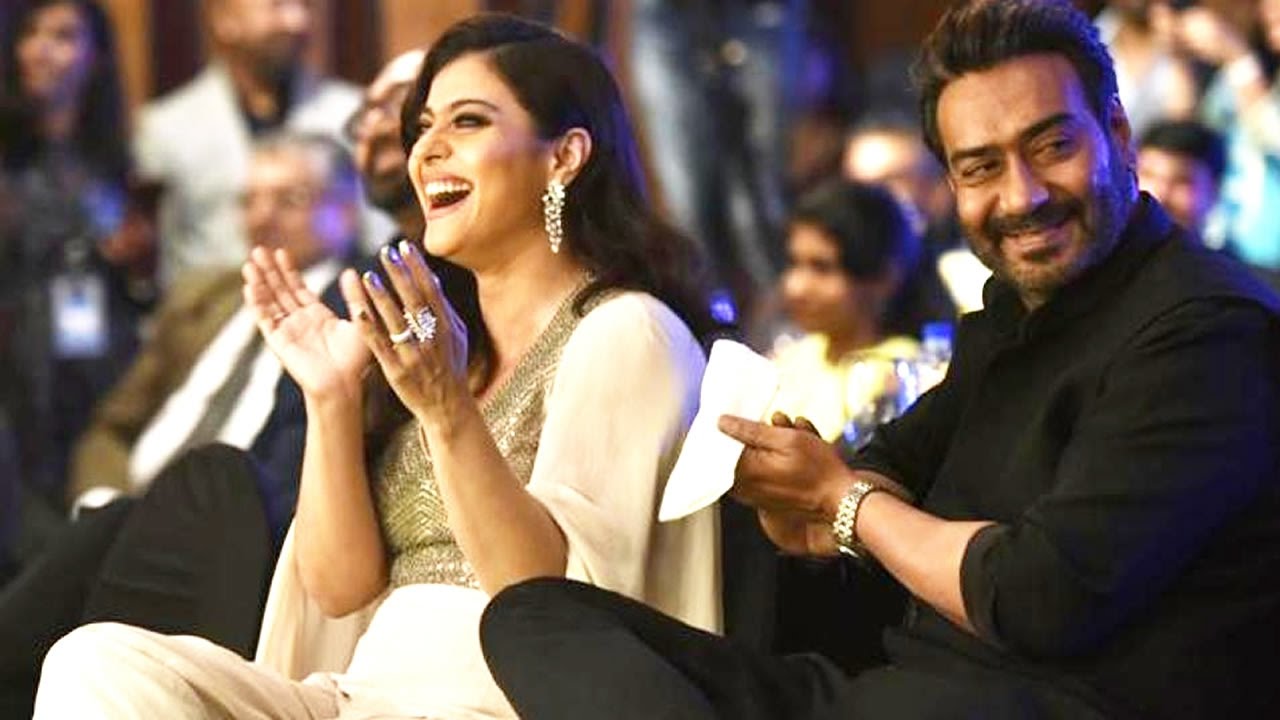 (Photo: Courtesy of OhMyIndia)
The Bollywood's naughty, lively, marvelous actress Kajol has been married to the original angry young man Ajay Devgn for almost two decades. Their relationship with each other has that kind of lax intimacy that only comes when both spouses are not only partners but partners in crime.
https://www.instagram.com/p/BqnDrOmnsn1/
https://www.instagram.com/p/BqnG4THnGt4/
(Video: Courtesy of 

StarWorldIndia

)
3. Shahrukh and Gauri Khan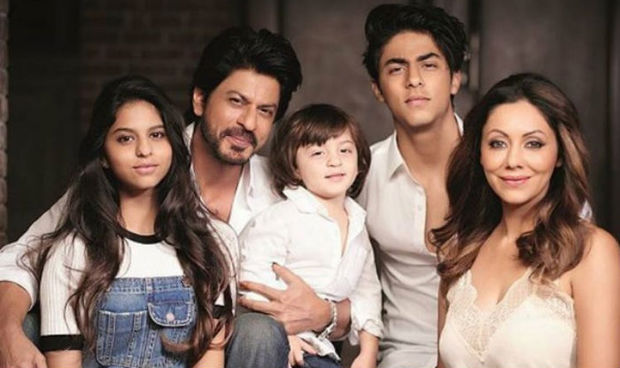 (Photo: Courtesy of BizAsia)
This Bollywood's power couple made history because of their sheer devotion to each other. They tied the knot in 1991 and have three wonderful children together. Throughout the years they have been really vocal about how their family, love and marriage comes first – ALWAYS!
https://www.youtube.com/watch?v=iAfoLlAVvTw
(Video: Courtesy of  

Hindustan Times

)
4. Akshay Kumar and Twinkle Khanna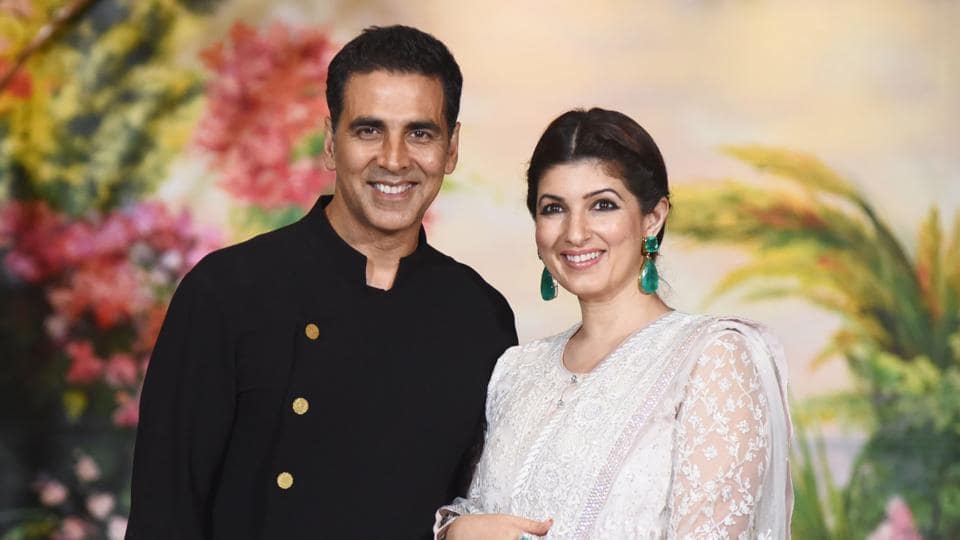 (Photo: Courtesy of
Quint Hindi

)

Married since 2001, this Bollywood couple is the perfect example of how one can lead a balanced blissful married life! Even though Twinkle gave up her film career after marriage, she still is a renowned author and activist, who stands by her husband through everything. Famous for his action stunts and excellent comedy skills – Kumar publically dotes on his wife and their two wonderful children. He's always prioritized his family and is a devoted husband and a father!

https://www.youtube.com/watch?v=3Lc87gjPVOM
(Video: Courtesy of  Film

 Companion

)
5. Fawad and Sadaf Khan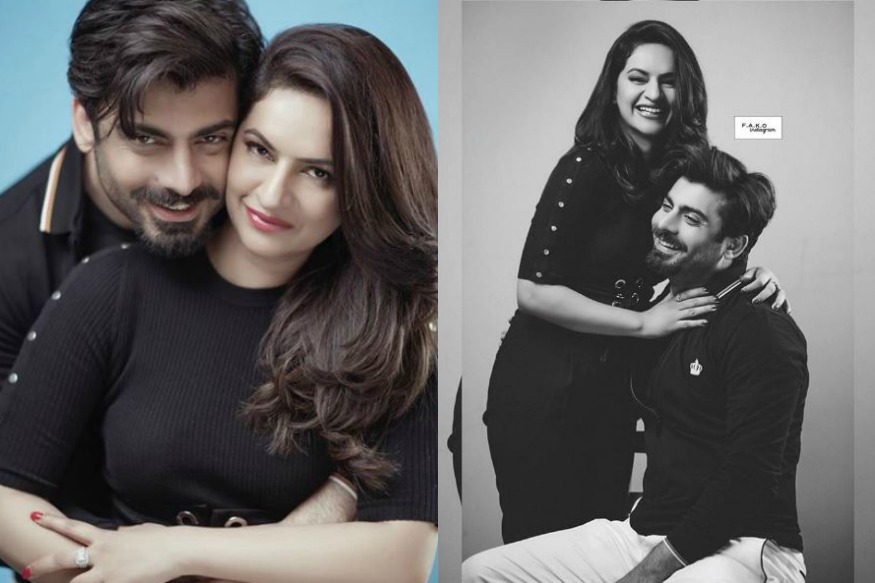 (Photo: Courtesy of
News18

)

Pakistan's heartthrob Fawad Khan is a pure family man. He married his high school sweetheart Sadaf in 2005 and have a son and a daughter together. Despite getting married at a young age they are still very much in love and no matter how busy their schedule is – they both take out time for each other. And that is actually commendable because considering how occupied both are; one being an actor and the other being a designer – they've just set the bar high in proving that despite all of this one can always set their priorities straight instead of straightening the excuse list!

https://www.youtube.com/watch?v=r6zB548YD8k
(Video: Courtesy of  SpotboyE
)
6. Mohib Mirza and Amina Shiekh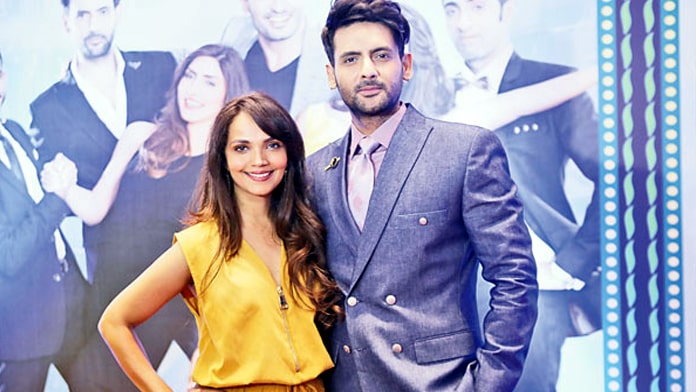 (Photo: Courtesy of
Entertainment Guru

)

The absurdly good looking Mohib Mirza and Amina Shiekh are both great actors. They got married in 2005 and have a daughter together. Amina said in an interview that the fact that they stood by each other on their bad days – that's how they knew they were meant to be together.

https://www.youtube.com/watch?v=XExxaB4KWCg
(Video: Courtesy of  ShowBees Vlog)
7. Fahad Mirza and Sarwat Gillani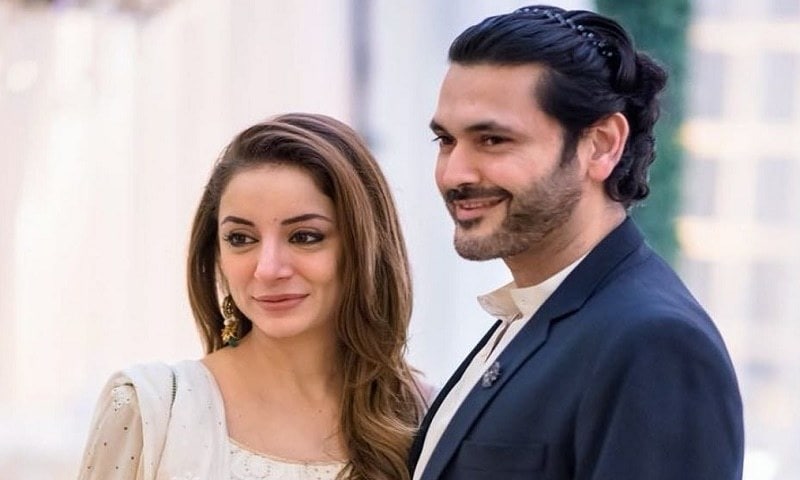 (Photo: Courtesy of
PicsWe

)

Fahad Mirza and Sarwat Gillani were friends before they got married in 2014. They are popular in Pakistan's showbiz and social circle for their brilliant understanding and their contribution to society. Fahad is Sarwat's second husband and together with their two adorable sons – they are living proof that even if someone has a bad past, or a relationship that doesn't mean you can never find happiness again.

https://www.youtube.com/watch?v=EIi5M-yrmy0
(Video: Courtesy of  Rewind with Samina Peerzada)
8. David and Victoria Beckham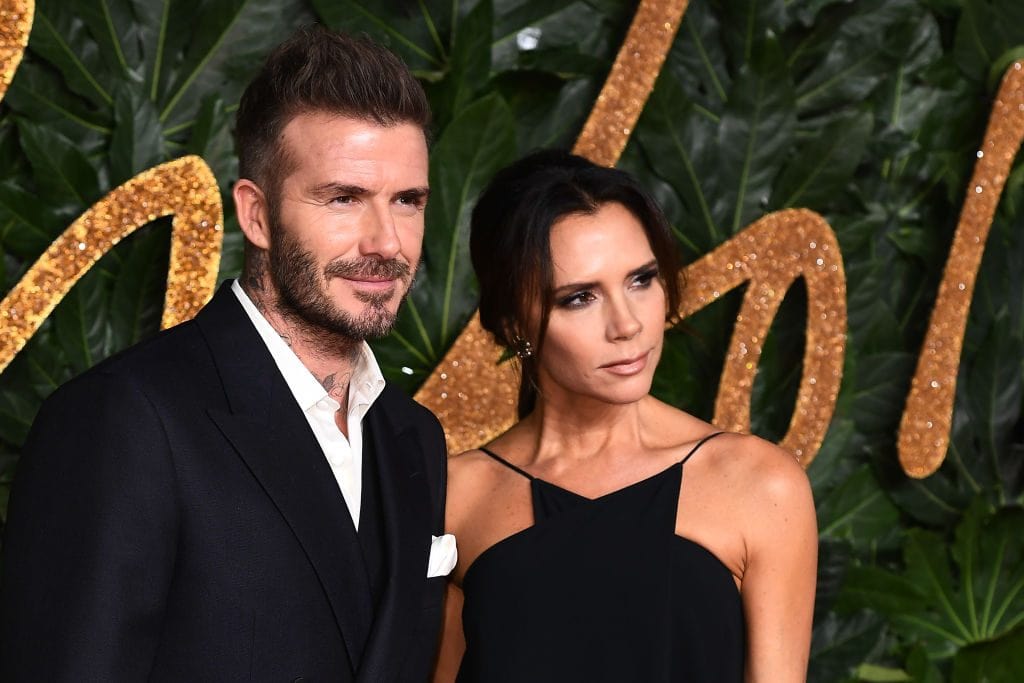 (Photo: Courtesy of Yahoo)
The spice girl and the football star have been together for over 19 years. They have four kids and the kind of high profile life that routinely gets imploded with rumors of scandals, separation or worse. However, they are still going strong and their journey from a humble beginning to a world-renowned couple. Here's what they have to say:
On Desert Island Discs in 2017, David admitted that his marriage wasn't flawless. He said: "Of course you make mistakes over the years, and we all know marriage is difficult at times. It's about working through it," David said, adding: "We stay together because we love each other because we have four amazing children. Do you go through tough times? Of course. That's part of relationships."
https://www.youtube.com/watch?v=W4PvPL6K0-k
(Video: Courtesy of LIVEKellyandRyan)
9. Hugh Jackman & Deborah-Lee Furness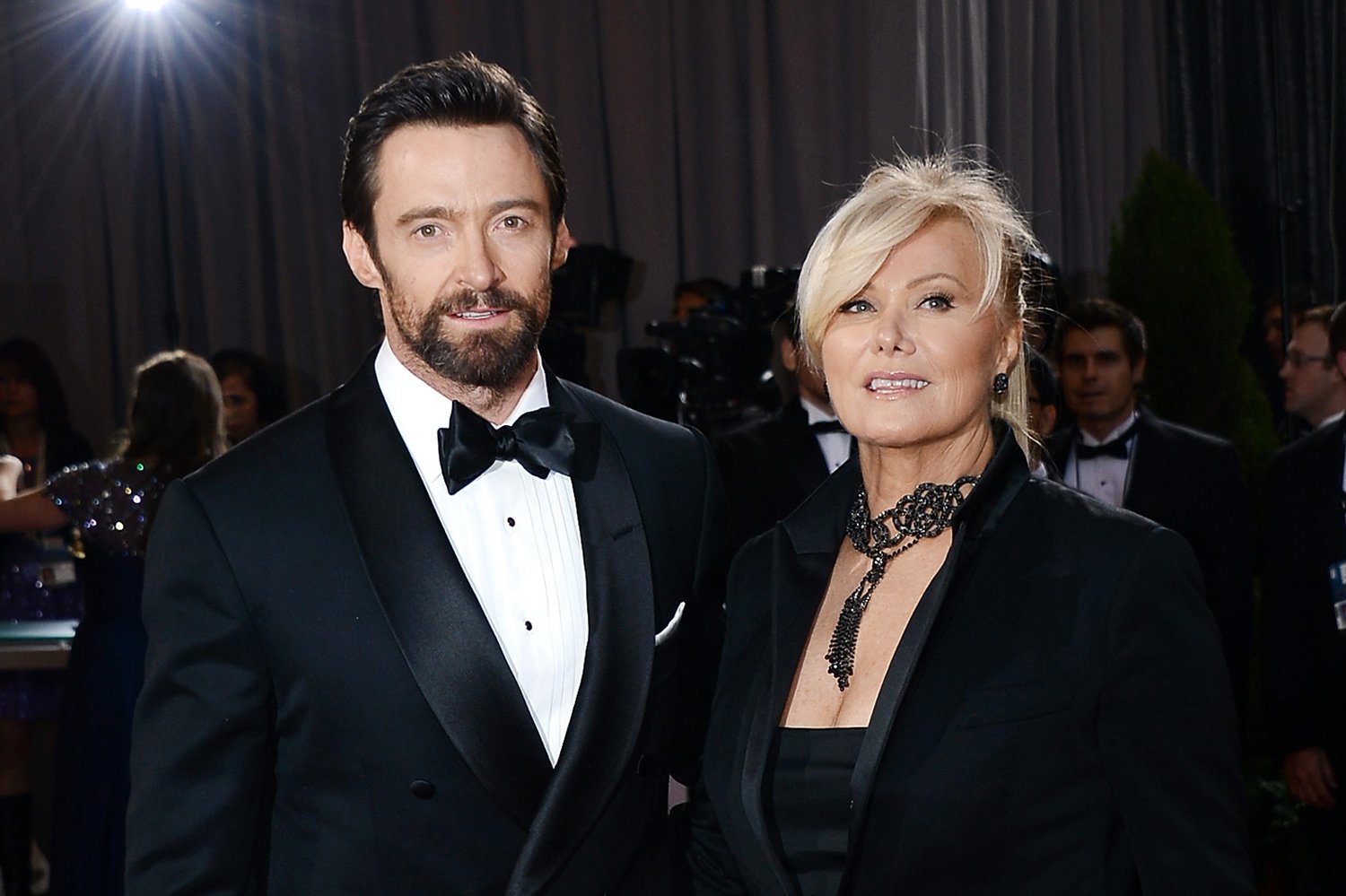 (Photo: Courtesy of
movieguide.org

)

The Australian A-lister actor Hugh Jackman married his fellow actress Deborah Lee Furness and celebrated their 23rd anniversary this year. The couple met on the set of the Australian drama Corelli in 1995 and have two kids together, Oscar – 18 and Ava – 13. Hugh told the People Magazine that the secret to their long-lasting relationship is honesty.

"We're really honest with each other, we talk about everything," he started. "Deb had a few rules when we met, 'cause she'd done a few movies. She said we won't spend more than two weeks apart. We never go to bed on a crossword. Sometimes it's 3 o'clock in the morning, but we kind of work it out before we go to sleep."

He continued to say; "And being honest. I think relationships, you gotta be yourself, even the bits you don't love, the bits you're embarrassed about or things you did wrong. If you're in a situation where you can be yourself and really be honest, that's a good start."

https://www.youtube.com/watch?v=yirvgC-kMq0
(Video: Courtesy of People TV)
10. Ryan Reynolds and Blake Lively 
(Photo: Courtesy of GettyImages)
The Green Lantern co-stars clicked instantly and became best friends from the day they met. They were in relationships with other people and were close friends for a long while before they got together. The couple is very vocal about how they appreciate the time they got to know each other without the pressure of dating. Anytime Lively discusses her marriage she brings up the fact that her friendship with her husband is a solid bedrock that they founded their relationship on. She says that he can always make her laugh and that she loves that about him.
Even though both Blake and Ryan are very big on PDA and social media trolling, they keep their big moments and their daughters' lives really private.
https://www.youtube.com/watch?v=Ki4512-F_DM
(Video: Courtesy of  Entertainment Weekly)
So did you see a pattern? We think that the key to a successful marriage isn't always love. Mostly because when you are committed to someone, you have to put up with the good, the bad and the ugly. You fall in and out of love with the same person over and over again. What matters is honesty, respect and faith in your partner. Every marriage goes through a rocky patch; all you need is to be patient and put in all the effort to bring it to a smooth sale again.