Tips And Tricks For A Better Engagement Ring Selfie!
Jan 08, 2019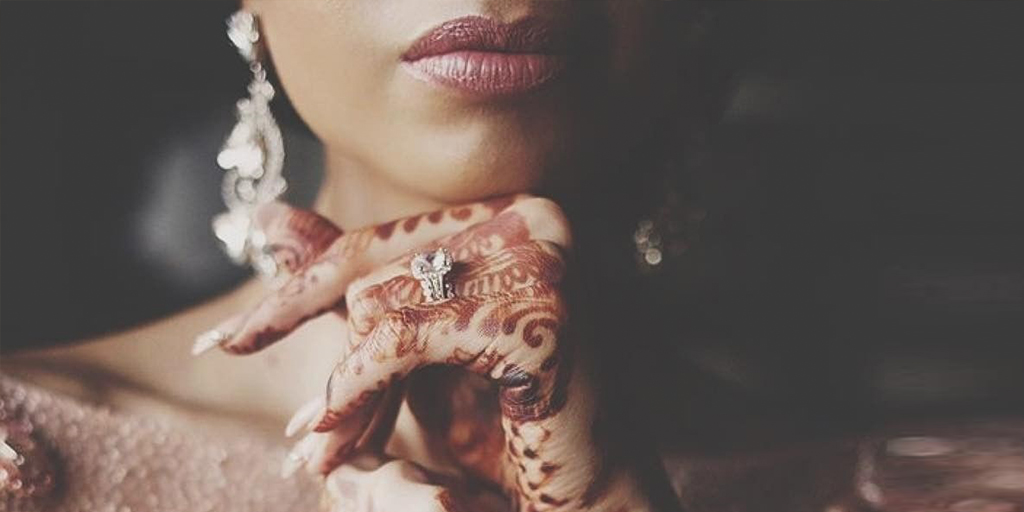 Being engaged is the new phase in one's life and if you are engaged right now, chances are probably very high that you are jumping right now to share this great news with your friends and family around. A perfect engagement ring selfie is all you need to show off a little and why not, we believe you are allowed because it is the most important day of your life. Engagement ring selfie is not like a typical selfie. These tips given below will help you have your perfect engagement ring selfie. Take a look!
Right Lighting Is Everything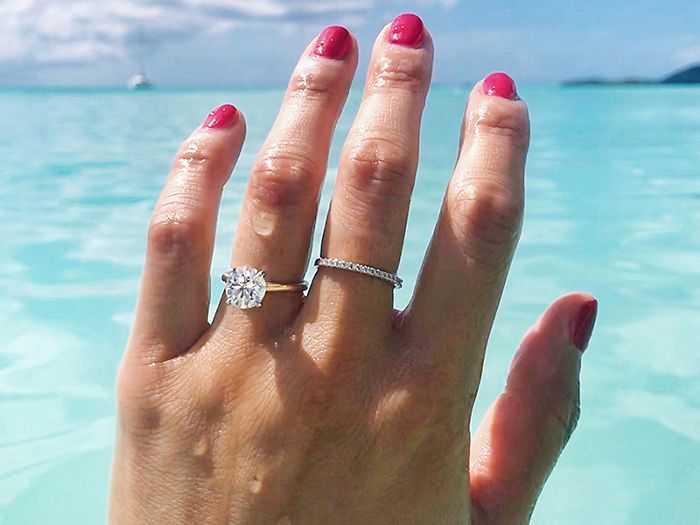 Natural light is perfect for taking pictures and it is the universal truth that no one can deny. Go out and find an excellent spot where you can get natural sunlight. The sun will really capture the sparkle of the rock on your ring. If you are taking ring selfie inside which means you need an excellent source of lighting for a beautiful selfie.
Study Your Engagement Ring
To highlight your engagement ring, you should know the angle of the ring that you want to capture and that will also enhance the details of your rings. Overhead shots by slightly tilting your ring will justify the beauty of the engagement ring.
Manicure Is Must On The Priority List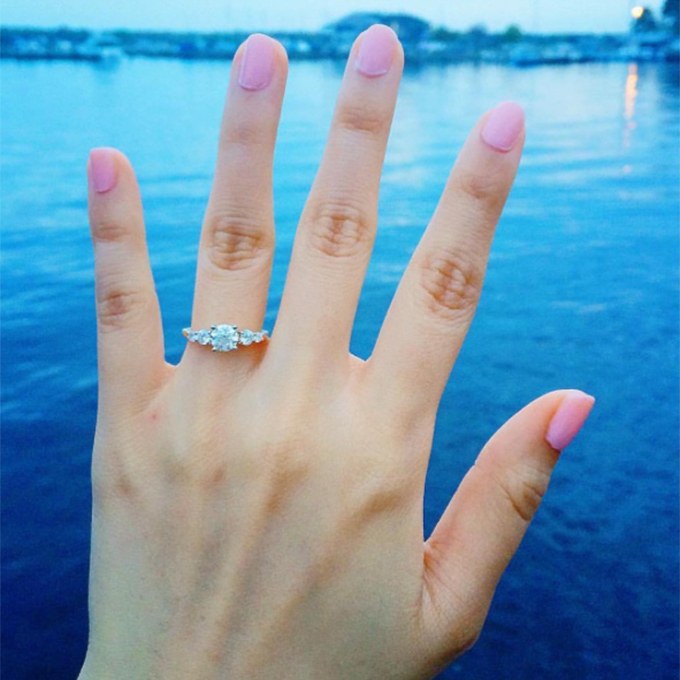 Taking a perfect engagement ring show-off selfie is not possible without you having a fresh manicure. We know the ring is more important than your hands, but trust us, you don't want to spoil your selfie with dirty nails or cuticles. But if you can't wait to share the good news, then we suggest you get innovative when it comes to posing so that you can hide your nails easily in a beautiful way.
Focusing On The Background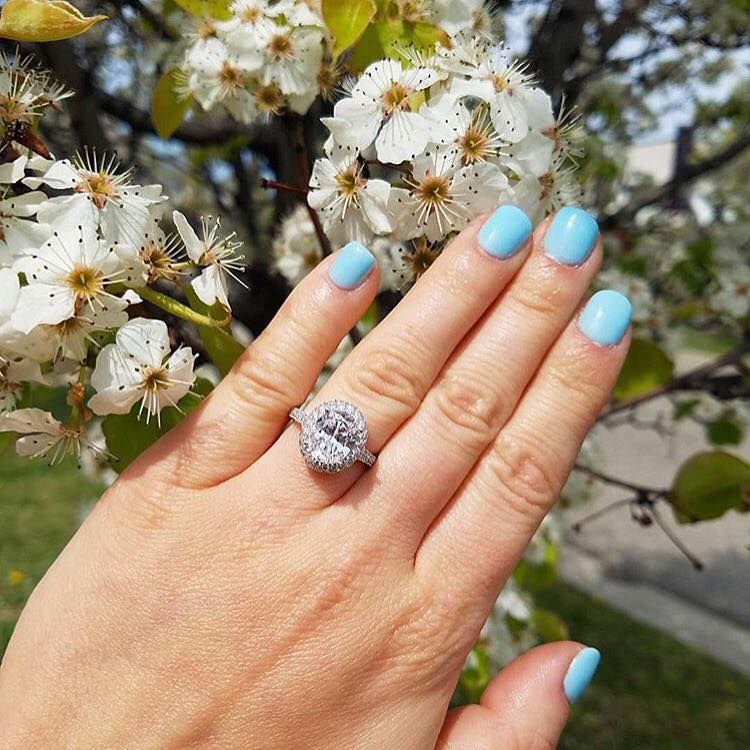 Get some artistic inspirations for the background of your perfect ring selfie. Go for the natural backdrop to bring out the shine of your ring. Natural setting will elevate the beauty of your engagement ring. Choose the perfect natural backdrop for your ring.
Go To Lengths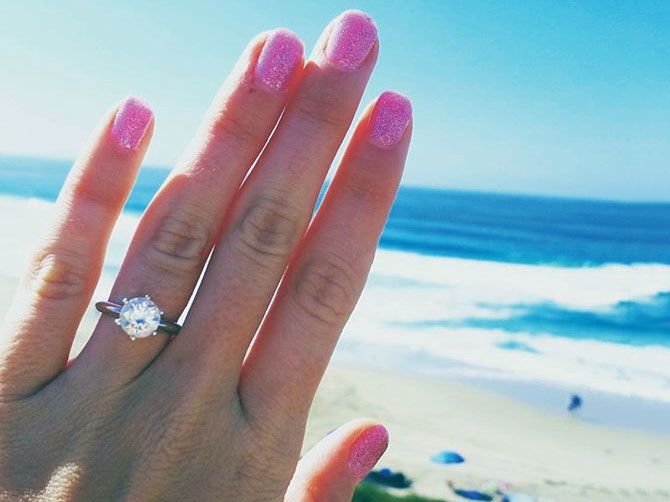 If you want to capture a professional and high definition image with your cell phone, there are few tricks you need to keep in your mind for excellent shots. Don't zoom your cell phone camera instead move it closer to your ring and make sure you don't move your cell phone a lot to avoid blurred pictures. The most essential one is to avoid capturing pores on your hands. Another excellent trick is to take a lot of pictures then pick one for uploading. By doing so, you have plenty of images to choose the best.
A Little Editing Will Help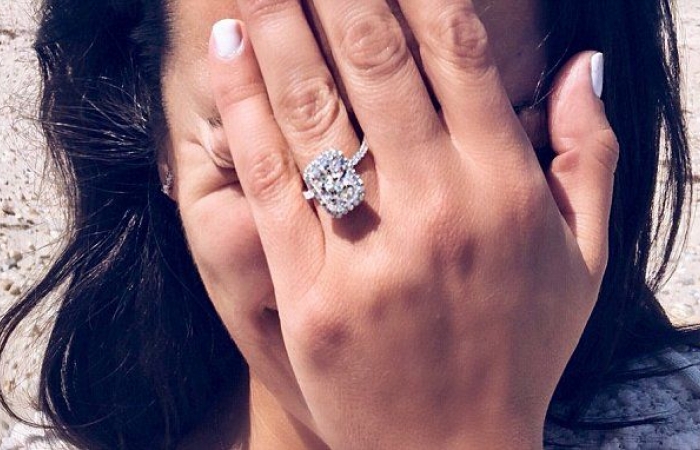 We suggest you edit before uploading. Use editing app to enhance and remove irrelevant details. if still, the picture won't come out in the way you always thought or wanted then applying filters is the last option you must go for.
Write A Beautiful Caption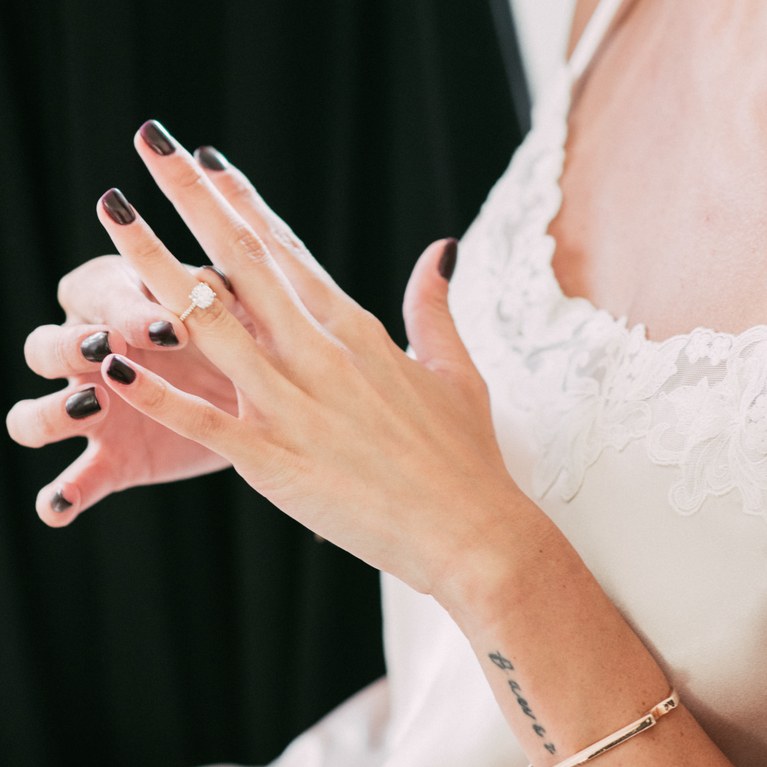 Don't forget to write an attractive and sentimental caption in the end. Talk about the place where you got proposed and you should also write a few amazing lines to talk about the journey of you finding the one.
In the end, your love and the symbol of your commitment is a more important thing than anything else. Make sure your ring shines in your selfie to commemorate the beginning of a new phase. It is also a reminder for later on. You can always look at the selfie and recall how wonderful you felt when he slid that rock on your finger, and the promise you both made.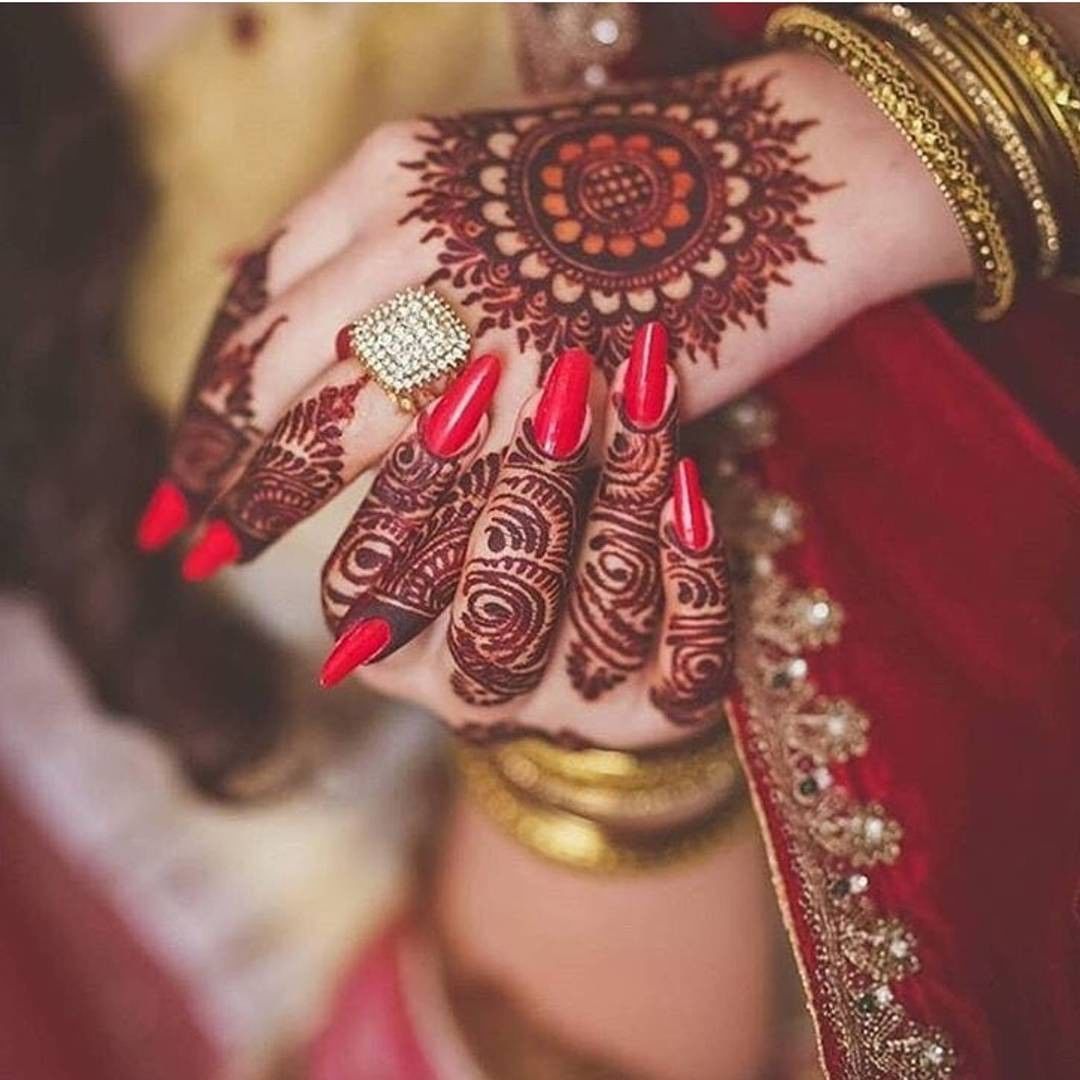 Tips And Tricks For A Better Engagement Ring Selfie!
Description
Admin
Bridals.PK
https://blog.bridals.pk/wp-content/themes/bridal/images/logo.png