Preston Bailey: The God Of Wedding Planning!
Aug 09, 2019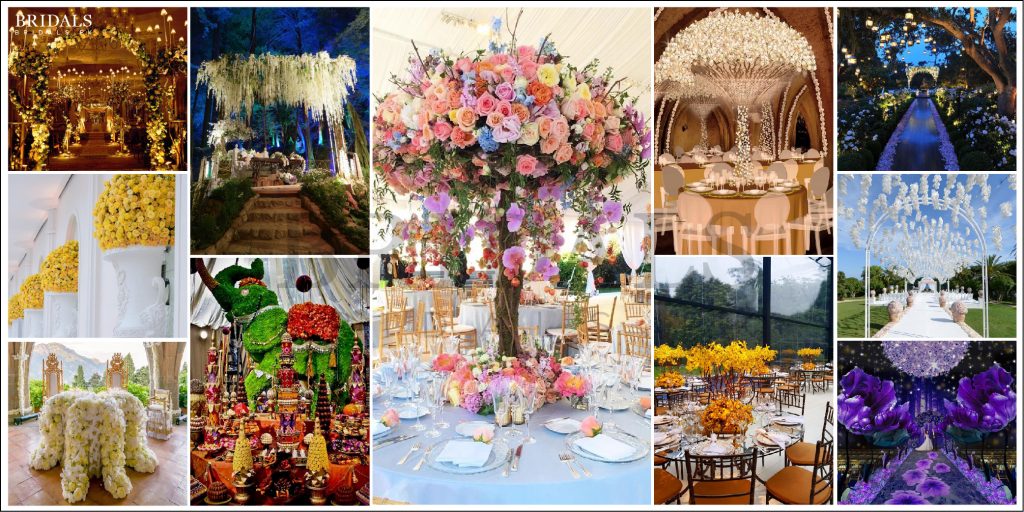 Article By: Hadia Hassan
Preston Bailey is the wedding planning maestro who was responsible for some of the most iconic weddings of the decade such as Isha Ambani's lotus themed wedding and also Serena Williams unforgettable marriage ceremony! The celebrity event planner was deemed one of 2018's best wedding planners by Vogue Magazine and was featured by Instyle as one of the top 7 celebrity wedding planners in the world! He is known for his extraordinary ability of using existing technologies to create both aesthetically pleasing as well as entertaining wedding venues that best fit the theme.
With high-end clients like Oprah Winfrey, Ivanka Trump and Catherine Zeta Jones – Preston Bailey is undoubtedly the most sought after evet planner in Hollywood. Like every good wedding planner, Bailey discusses every bride's ideal wedding with her in depth before all else. He believes in getting well acquainted with his clients' needs before delving into the whole process of planning a wedding.
Whether the bride needs a bouquet made of glass blown roses or wants a winter wonderland themed wedding, Preston Bailey strives to realize every bride's dream wedding into reality. Preston specializes in sculpting life-sized floral structures and also offers classes to people willing to learn from him. Here are some inspiration elements that Preston Bailey adds to his weddings:
Note: This video has been taken from Instagram and we do not take responsibility for copyright issues associated with its content or the music in the background.
1. Floral Structures
Preston specializes in making gigantic floral structures such as animal sculptures, center pieces and chandeliers. Here are some floral structures that he has made over the years: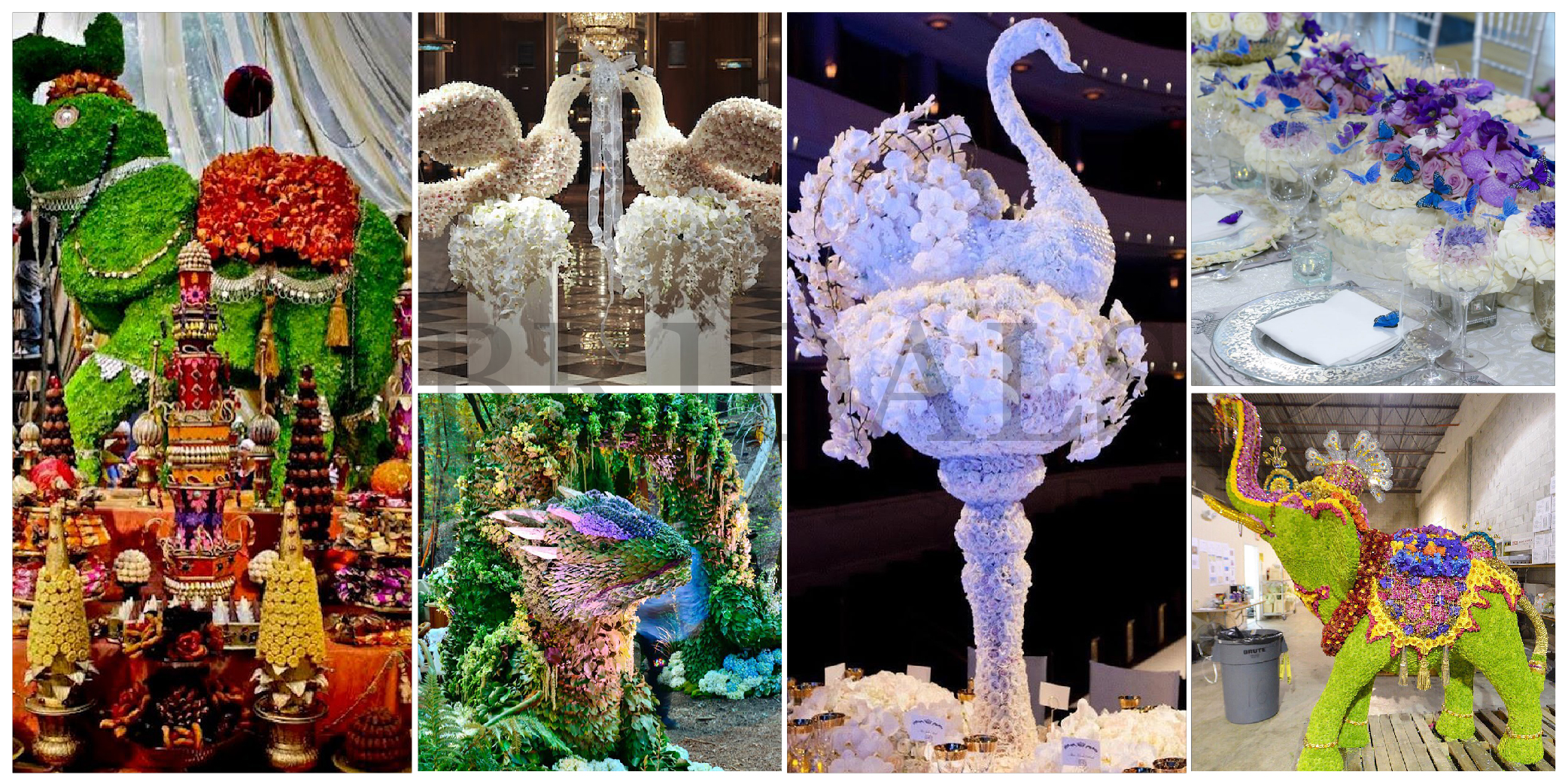 Photo: Instagram
2. Candelabras
If like Bailey, you think that candelabras are magnificent, then you absolutely need to include them in your wedding. Depending on your choice, you can get a floral, crystal or even metal chandelier at your wedding like the ones shown below: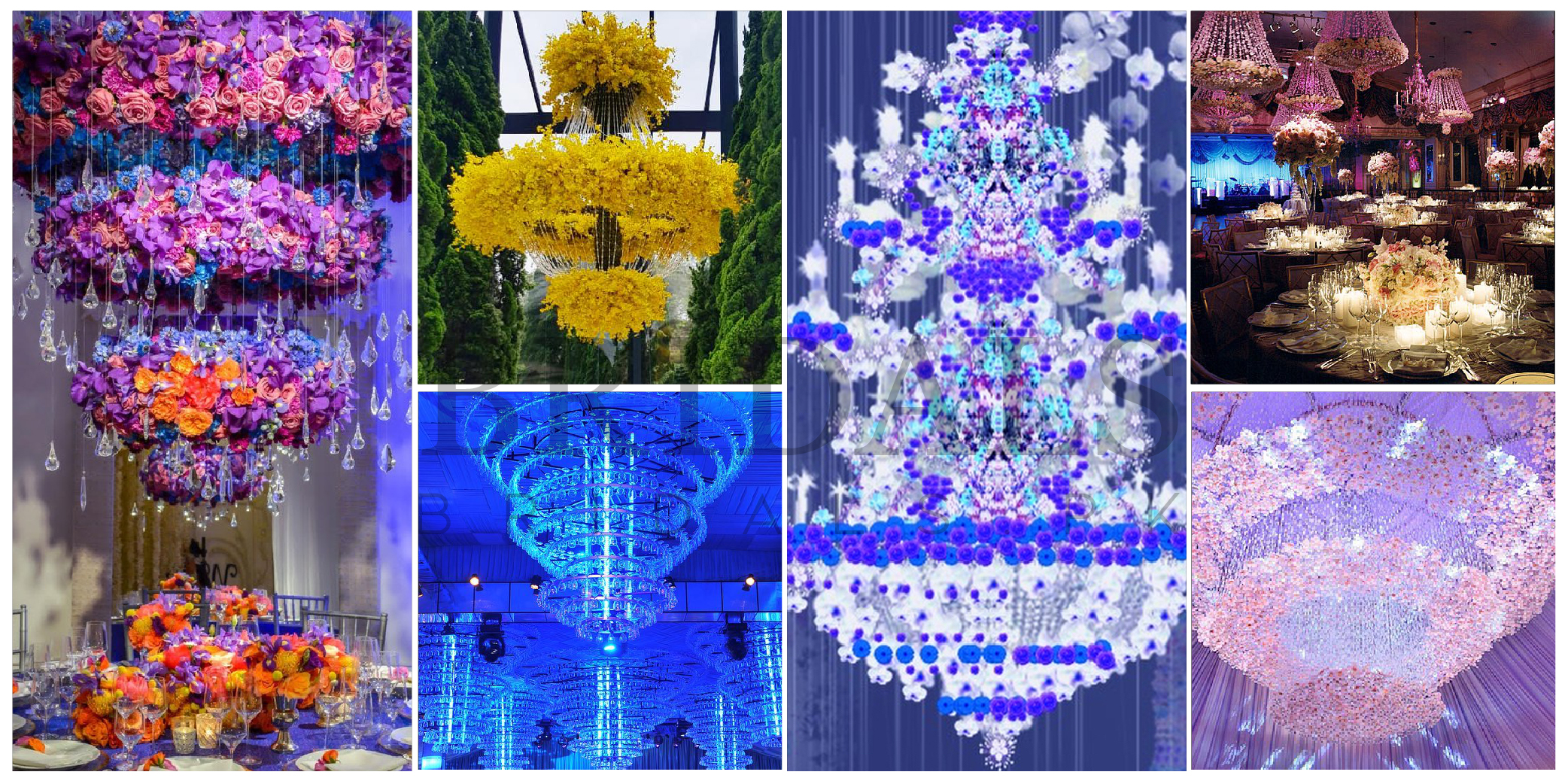 Photo: Instagram
3. Centerpieces
Preston Bailey is the king of center pieces! He is blessed with the uncanny ability to make the most mesmerizing centerpieces! You can have him use flowers, crystal and even glass according to your budget and preference!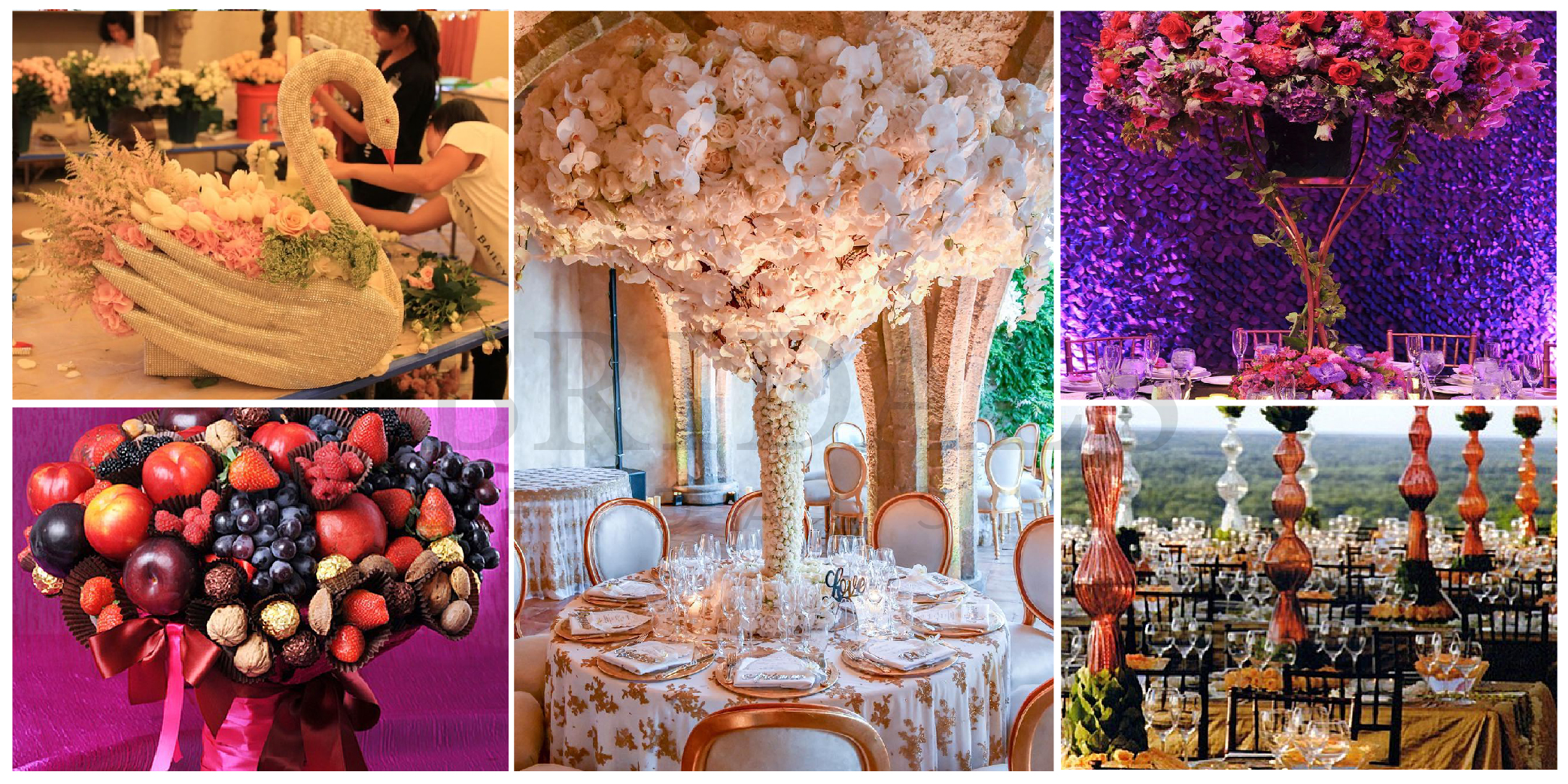 Photo: Instagram
4. Dreamy Aisles
If you've always dreamt of walking down the aisle of your dreams that leaves all your guests beguiled, then take inspiration from Mr. Preston Bailey. He uses elegant floral arches, hanging crystals and strings of flowers to make turn your dream aisle come to reality!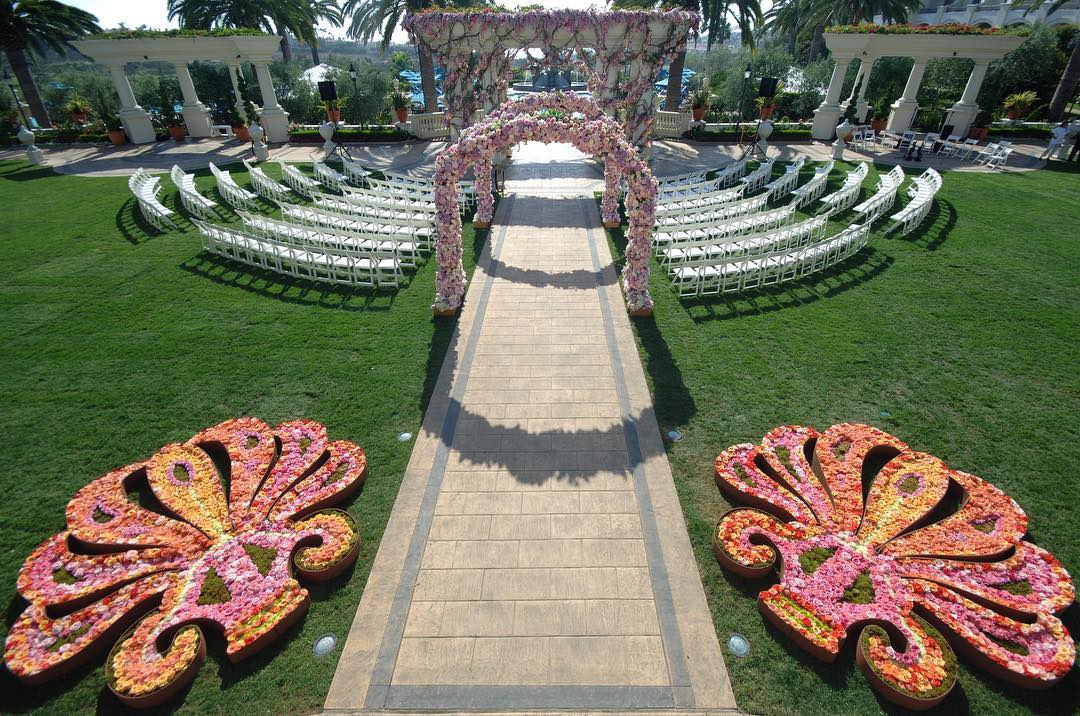 Photo: Instagram
5. Glass Bouquet
Preston has even gone so far as to make a special glass blown bouquet for one of his brides who wanted her bouquet to look unique. Here is sneak peek at her one of a kind glass bouquet!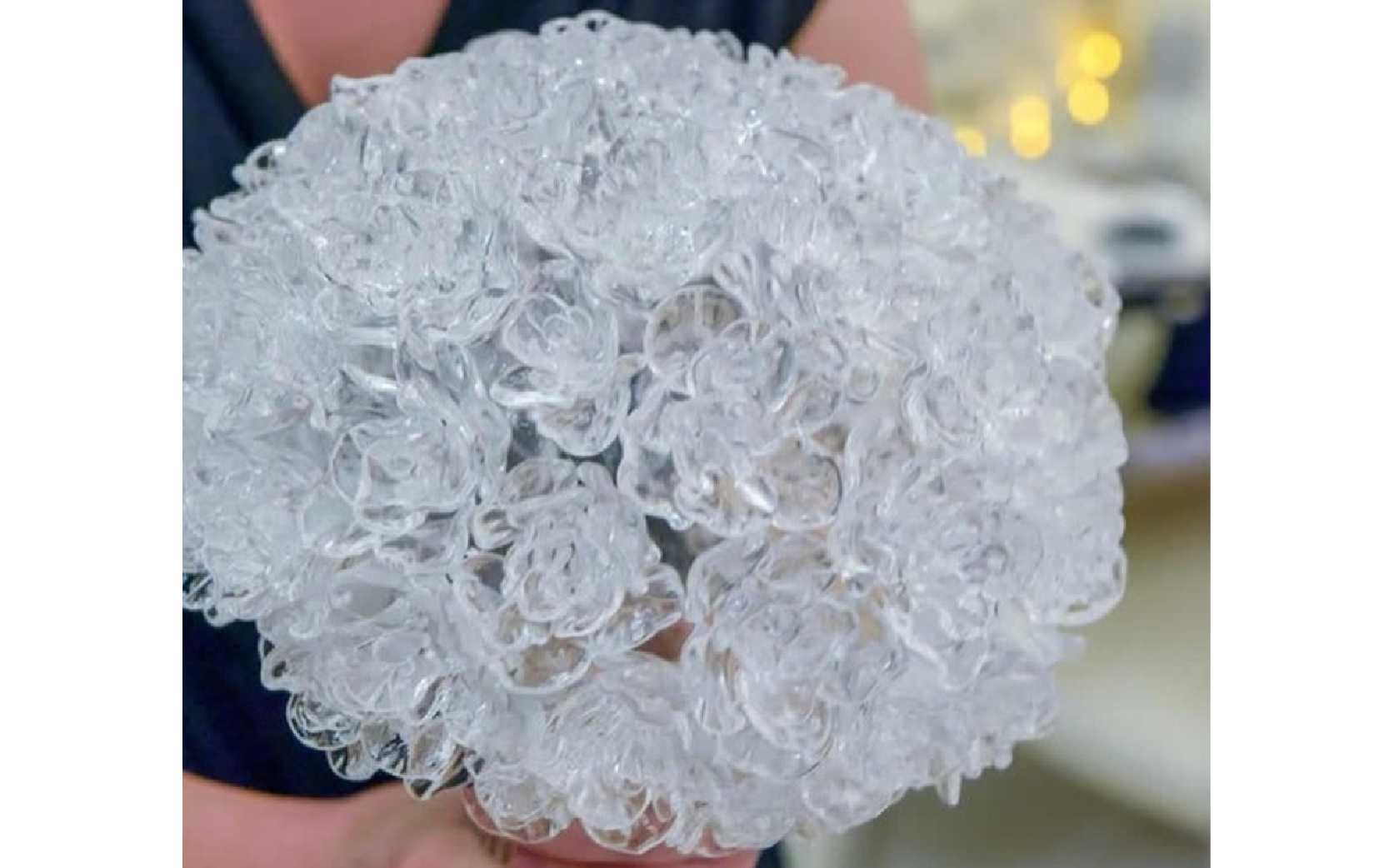 Photo: Instagram
6. Reception Tables
Unforgettable reception tables with alluring centerpieces and carefully folded napkins are also Preston Bailey's forte. Here are some truly captivating reception tables that he's designed for his clients according to their respective themes: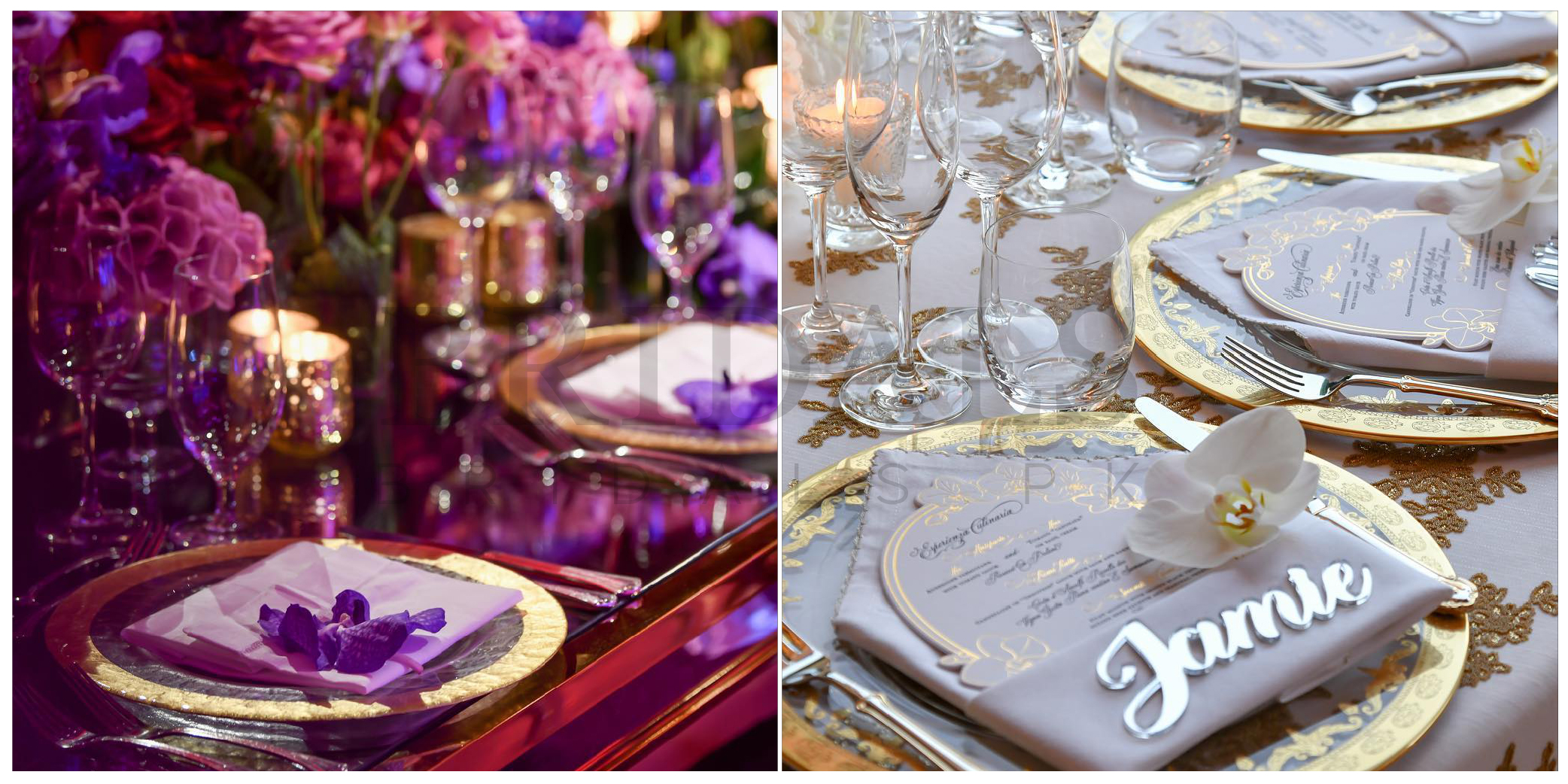 Photo: Instagram
You can also include a gigantic dessert station at your wedding with wedding-themed cupcakes and towers of macarons! Because who doesn't love dessert, right?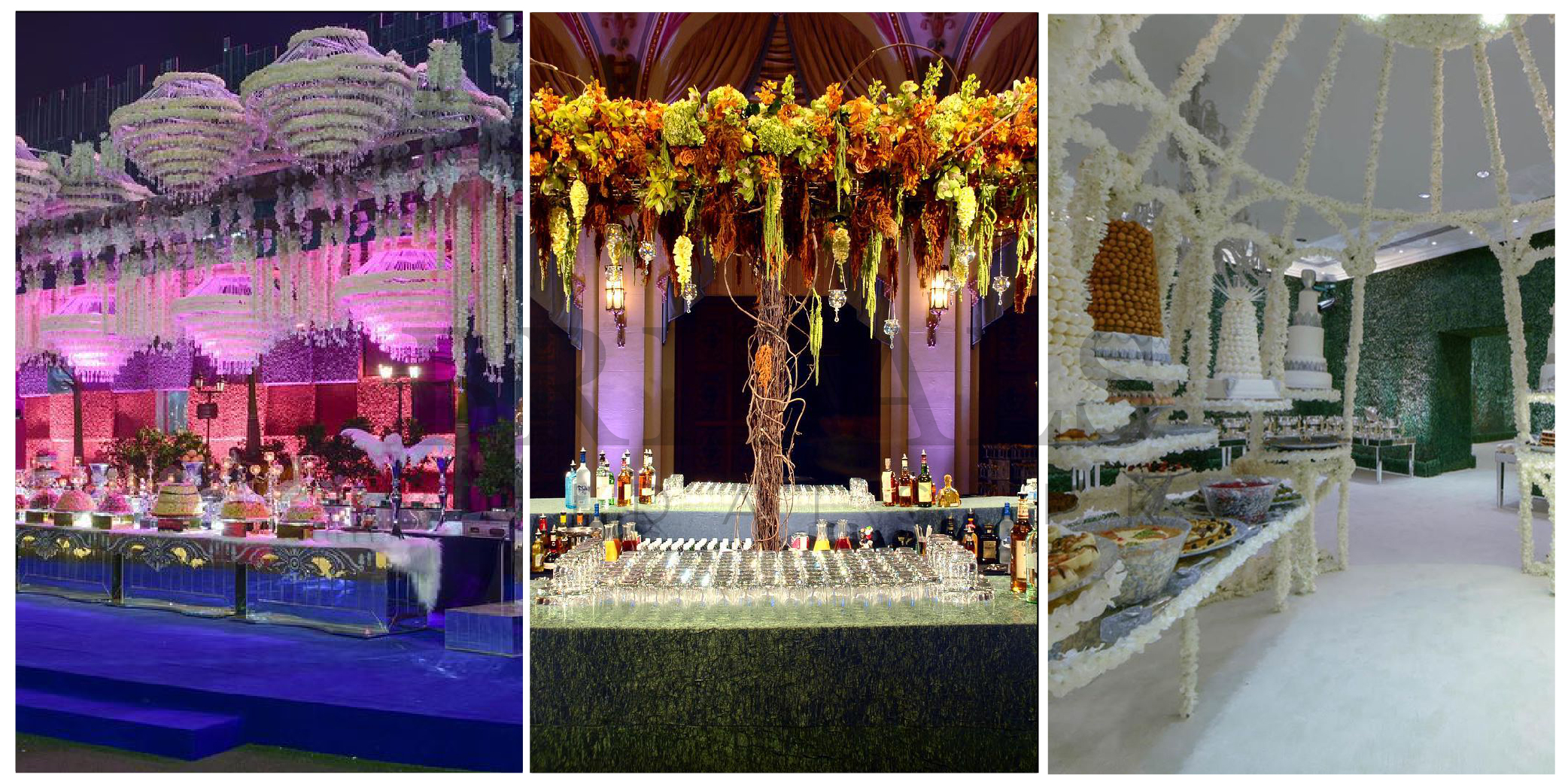 Photo: Instagram
Everything from the tables to the seating cards will be taken care of by Bailey himself. You should also make a point of adding food stations or maybe even a bar-like drink station to your reception!
 7. Let Them Eat Cake!
One of the biggest highlights of a wedding is the cake! Some wedding planners believe that when it comes to wedding cakes the more tiers the better! However, Preston believes that the size of the cake doesn't matter as much as its design does!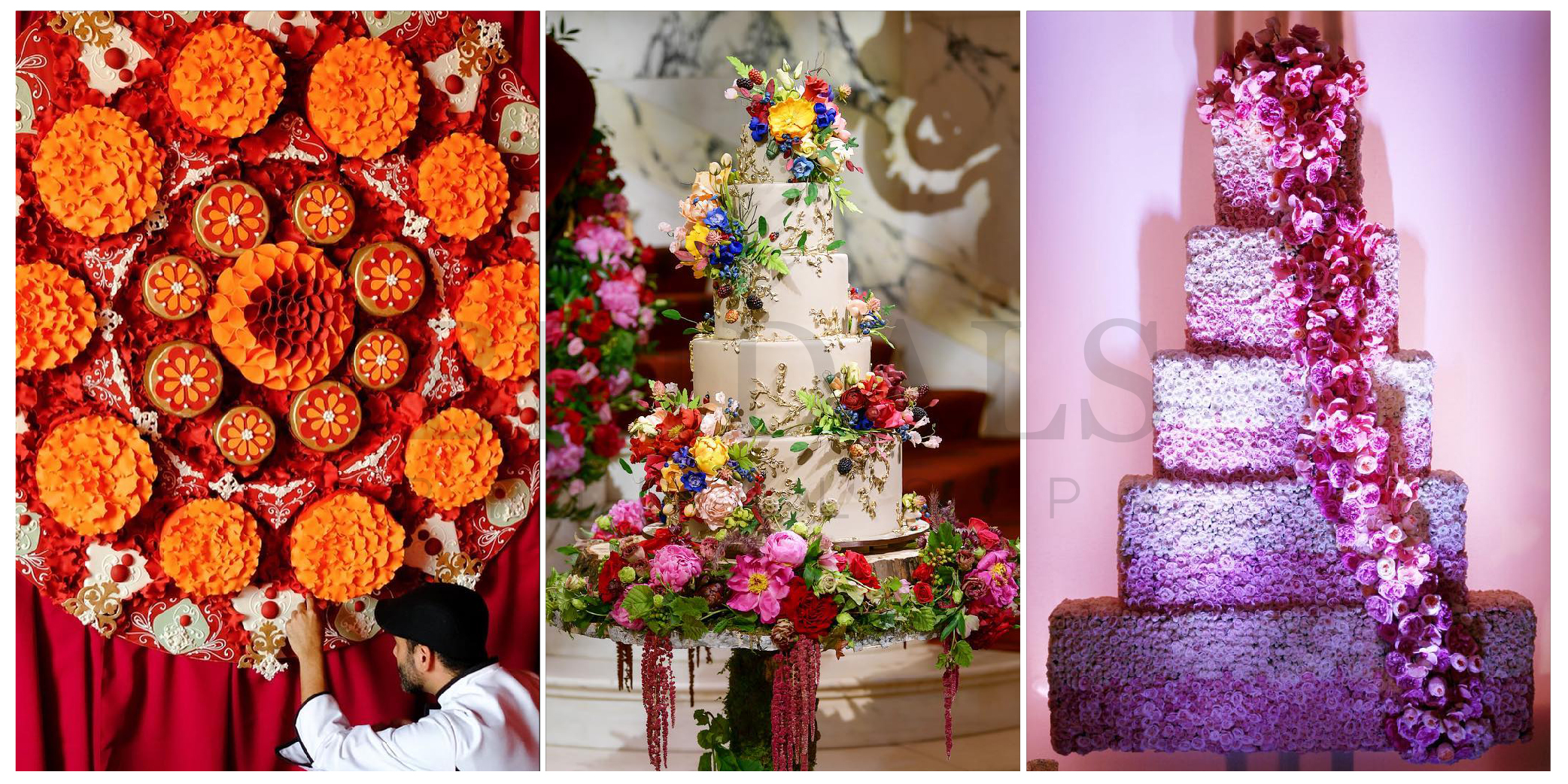 Photo: Instagram
Note: This video has been taken from Instagram and we do not take responsibility for copyright issues associated with its content or the music in the background.
8. Tall Vases
Preston loves flowers and believes in experimenting with floral arrangements on weddings. One of his signature wedding elements include tall vases filled with vibrant flowers like the ones shown below: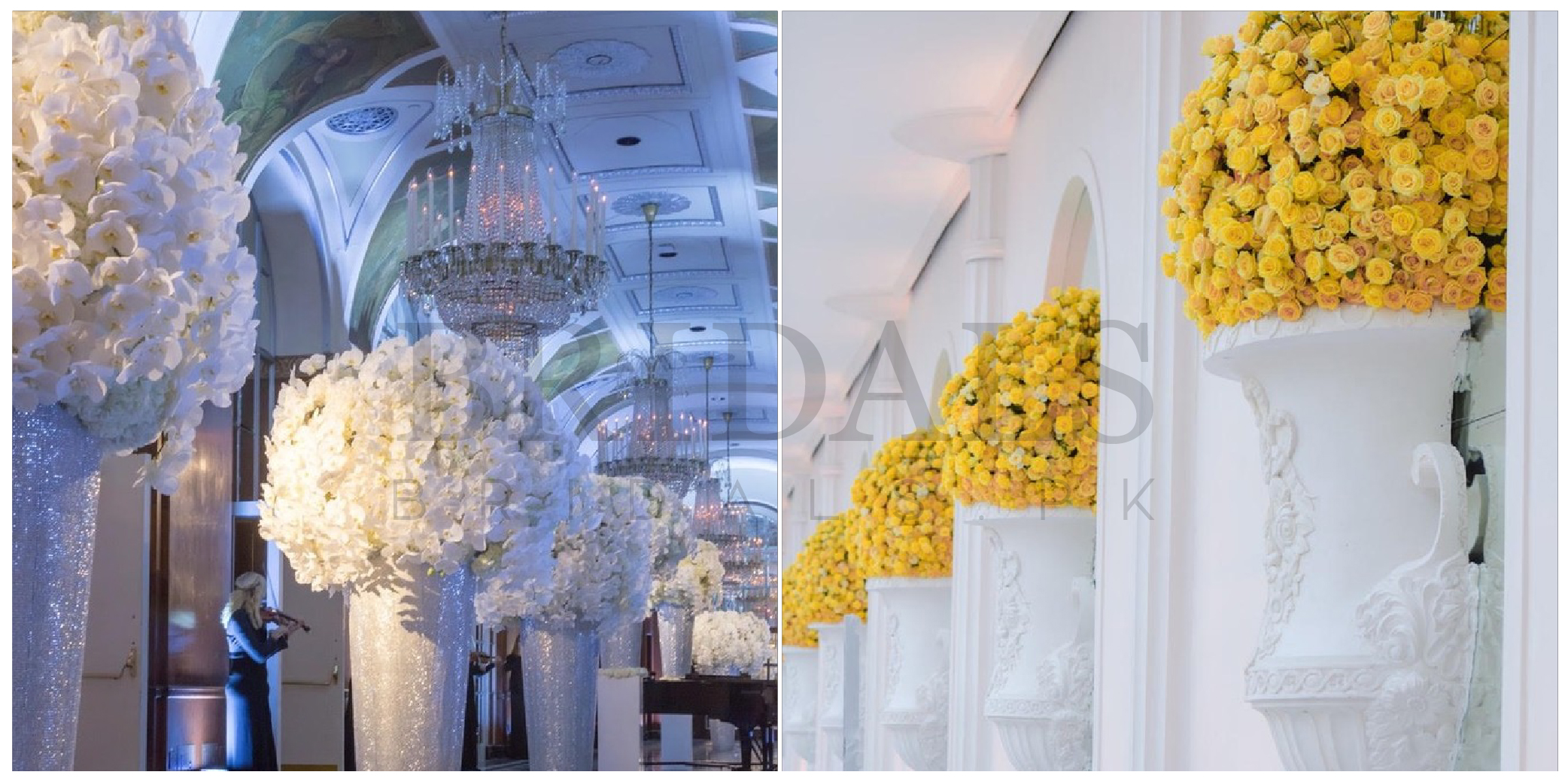 Photo: Instagram
9. Season-Themed Weddings
Preston Bailey can masterfully use vibrant floral arrangements to your spring-themed wedding and even brig your dream winter wonderland wedding to life! Like the weddings shown below, you can also take inspiration from these season-themed weddings.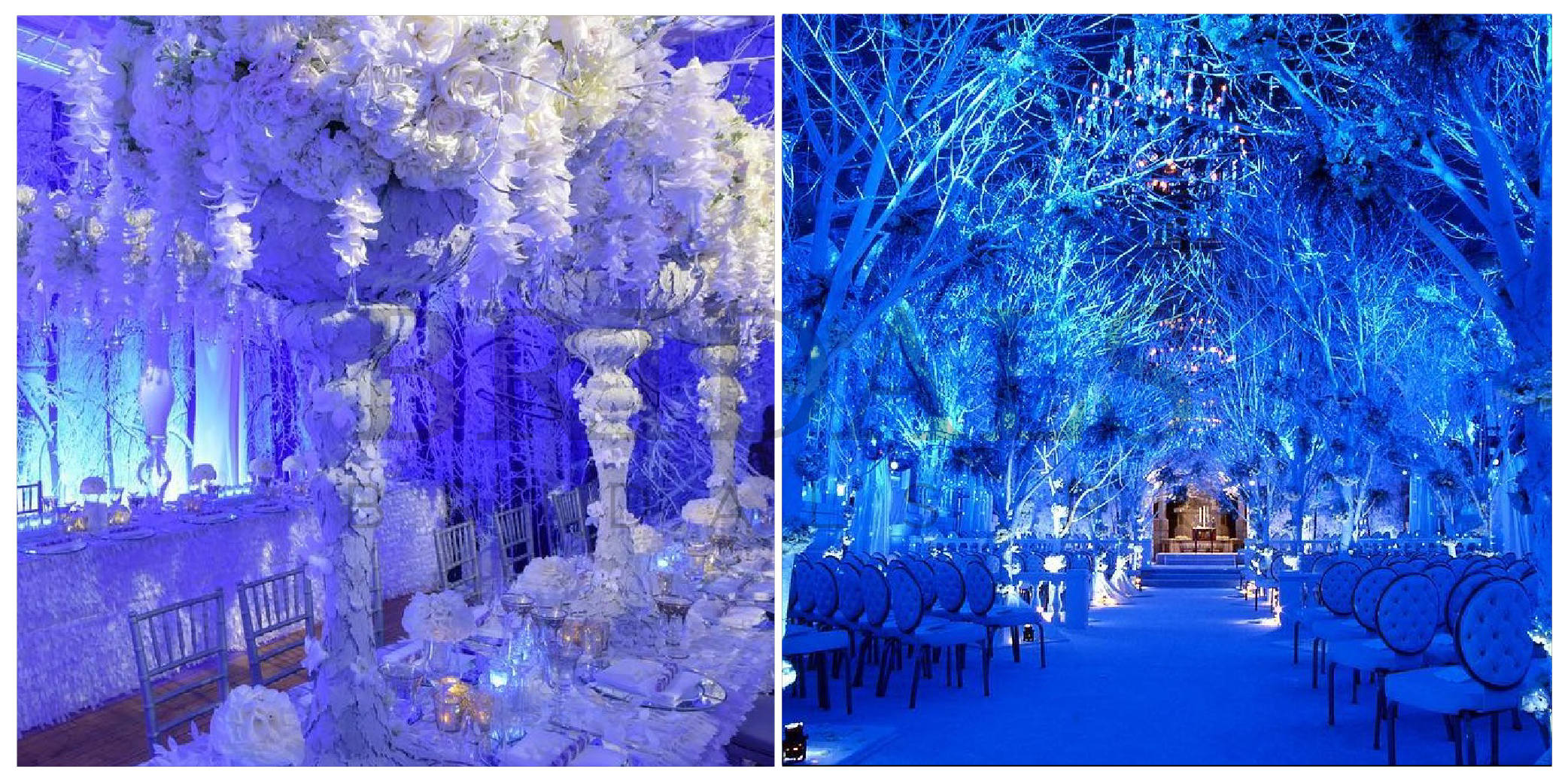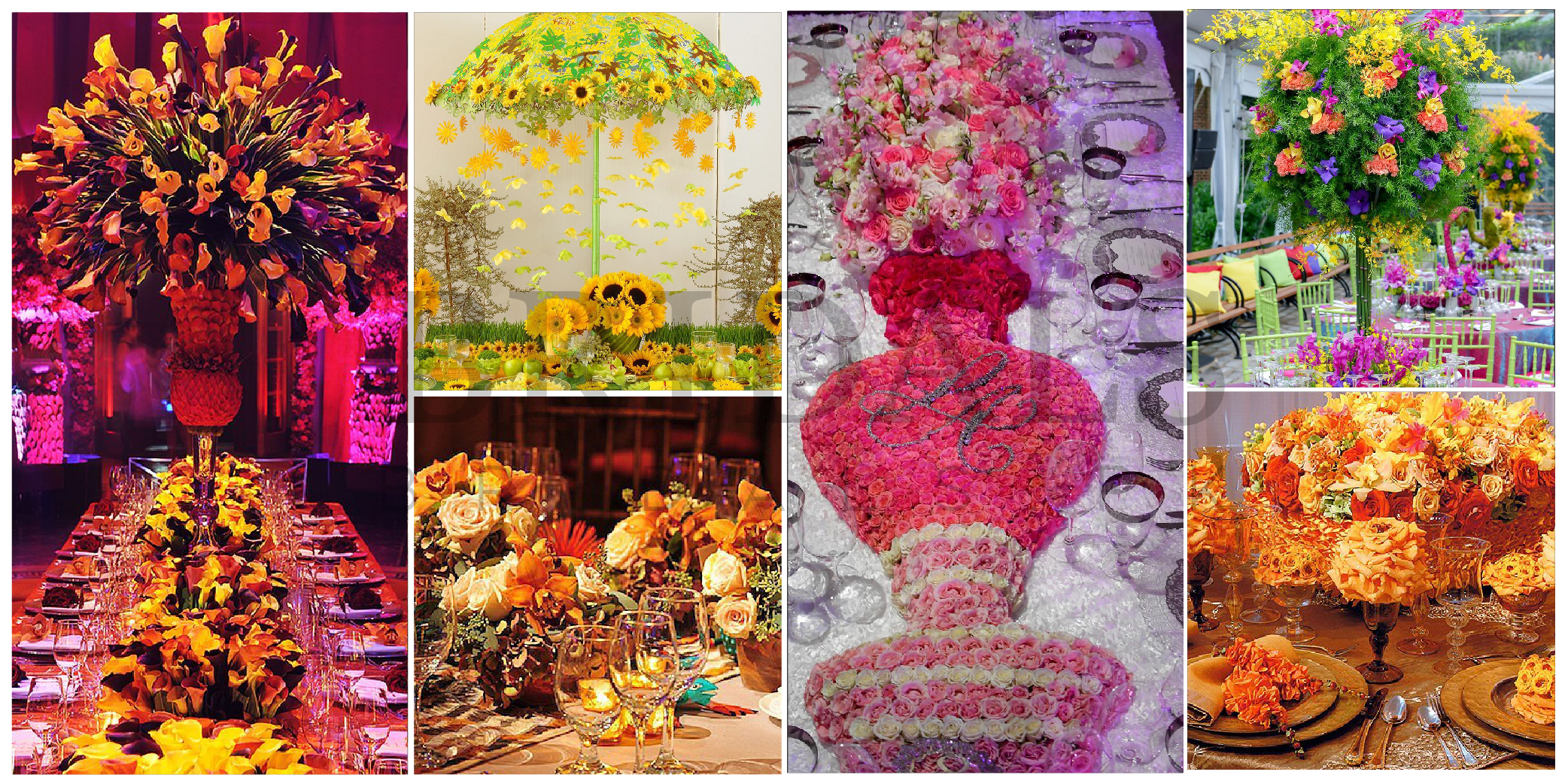 Photo: Instagram
10. Crystal Décor
If you've had too much of flowers or can't put your finger on the right kind of flowers to use on your wedding, then you can simply limit the usage of flowers on your wedding and opt for crystal décor instead! Crystal and glass décor is spectacular and extremely expensive-looking.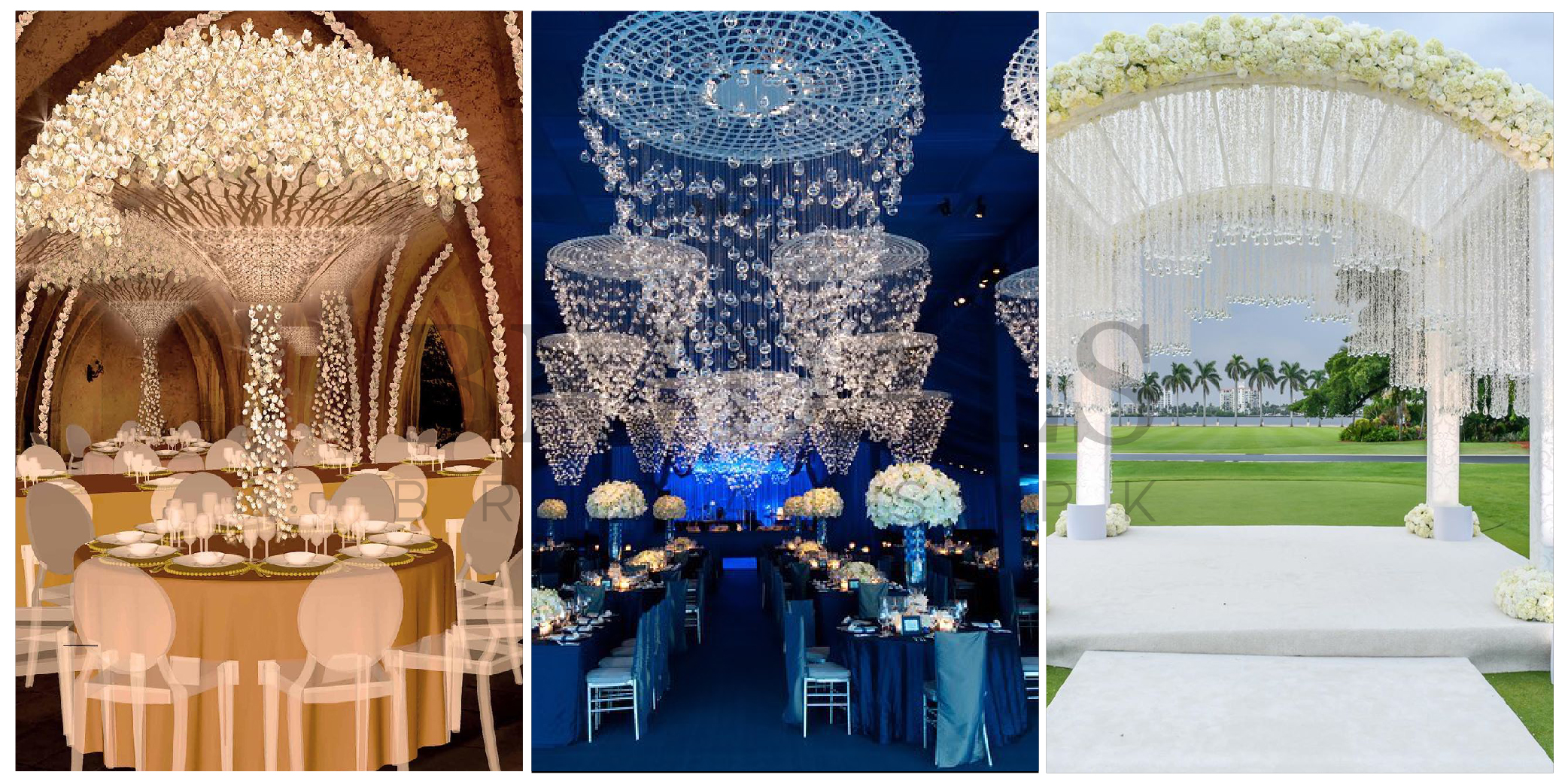 Photo: Instagram
11. When In Doubt Go For White!
If you have doubts when it comes to singling out a particular color palette for your wedding, then you should play it safe and go for white. White seat covers, table tops, white roses and even a pure white backdrop!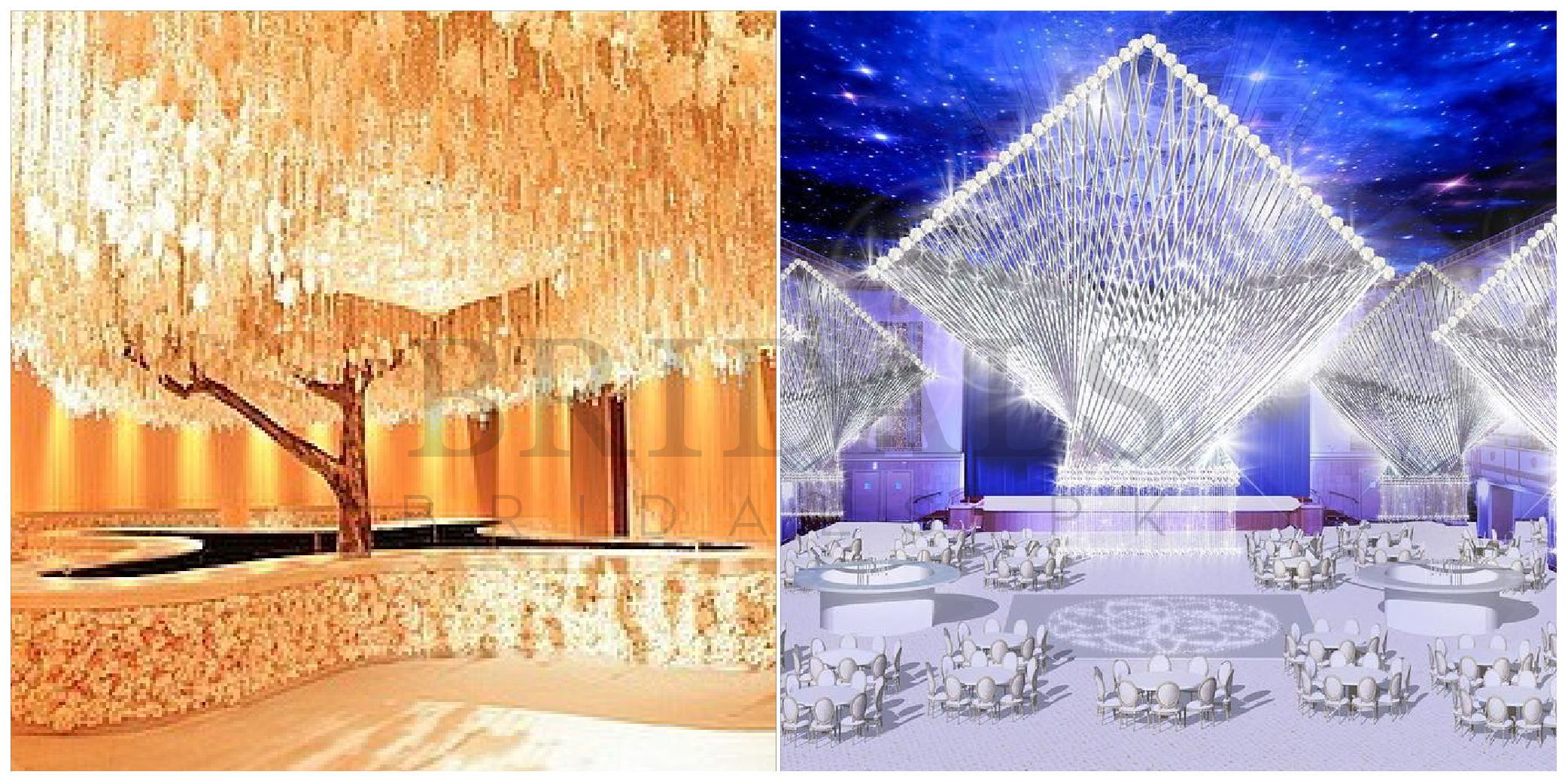 Photo: Instagram
12. Let The Ocean Be Your Backdrop
Beach weddings are fun and enjoyable. They seem like a vacation for the whole family and you don't have to spend a lot on lighting. Here are some beach wedding backdrop inspirations by Preston for your own wedding!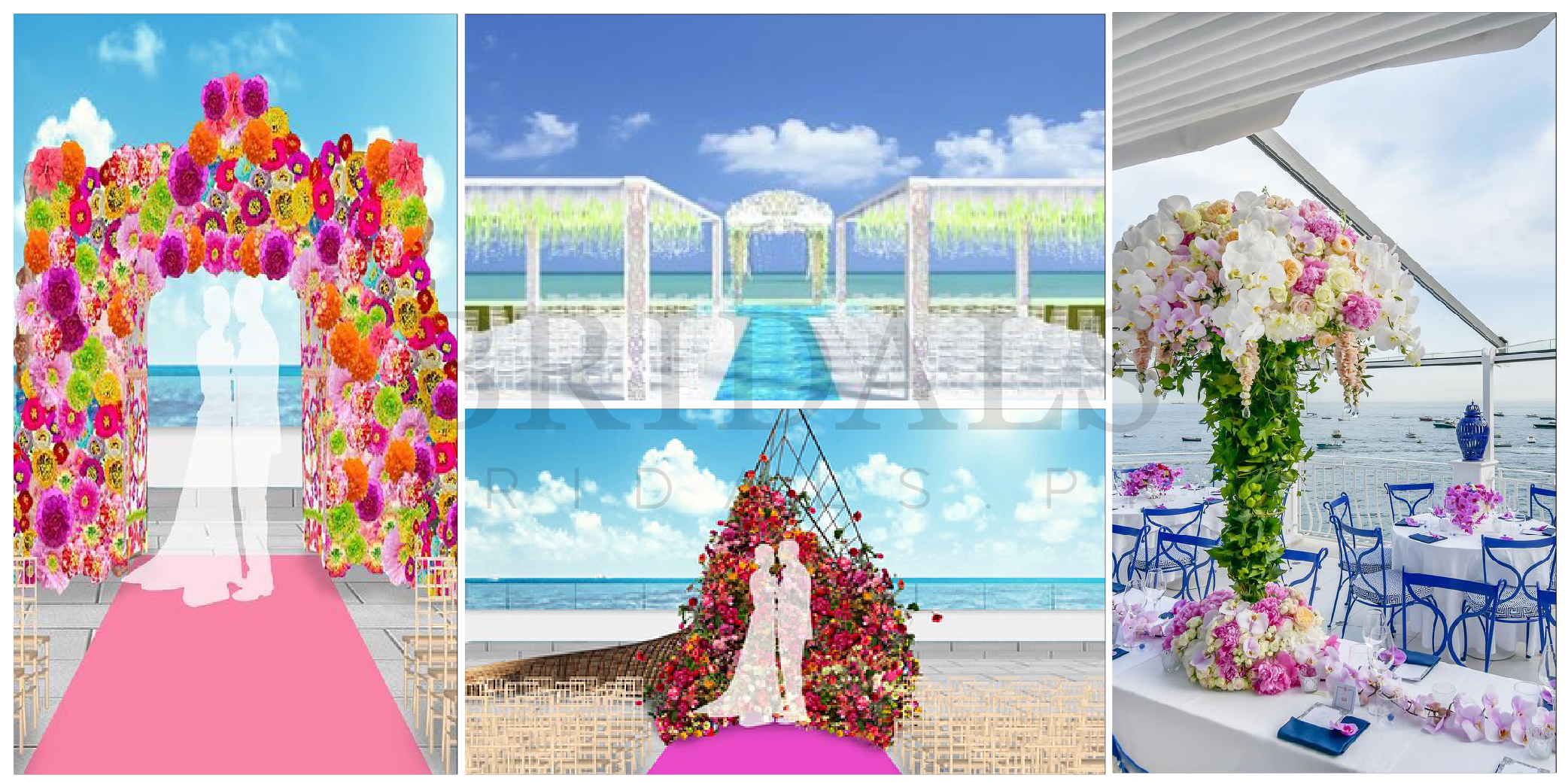 Photo: Instagram
13. Celebrity Weddings
Some of the most recent celebrity weddings that Preston Bailey planned include Isha Ambani's wedding to Anand Piramal. The décor was lotus themed and Preston used latest existing technology to design the opening lotus below:
Here are some more pictures from Isha Ambani's unforgettable wedding!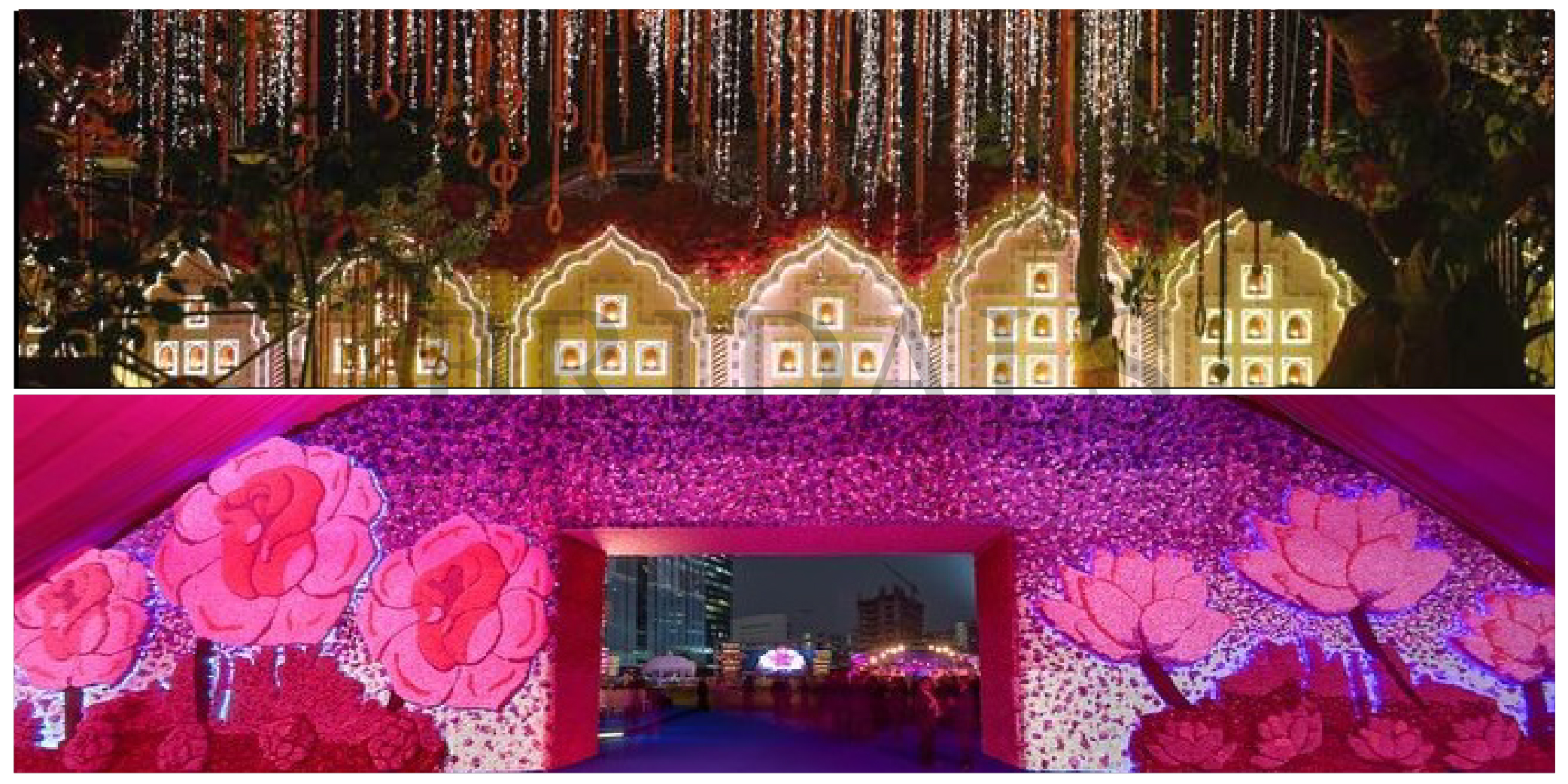 Photo: Instagram
We all remember how well planned Serena William's wedding to Alexi Ohanian was. Every guest received a pair of Nike shoes which was exactly their size! Look at all those rows of Nike sneakers carefully organized into rows for the guests!
Photo: Instagram
Special Gestures
Preston presents each bride with a special bouquet before her wedding as a gesture of love and hopefulness. This tiny yet considerate gesture cheers brides up and makes them feel truly special!
His Message To Brides
Even though Preston staunchly believes that wedding planning is a strenuous full-time job but the beautiful message that he preaches to his client brides is that they should not spend their special day worrying about irrelevant things that might ruin their mood. They should only focus on being happy and cherishing each moment of their wedding. Things like the décor, the food and the dress matter but they are relatively unimportant as compared to your love and the union that your wedding day signifies!
Wedding Tips From Preston Bailey
Brides should only splurge on the things that matter to them the most. Find out what matters to you the most and focus your budget on that area whether it is the dress, the catering or the cake!
Every bride should fully communicate her idea of a dream wedding including the theme as well as her aspirations from the wedding to her wedding planner.
We hope that you loved these ideas by Preston Bailey. You can use improvisation and add elements of your own to your wedding ceremony!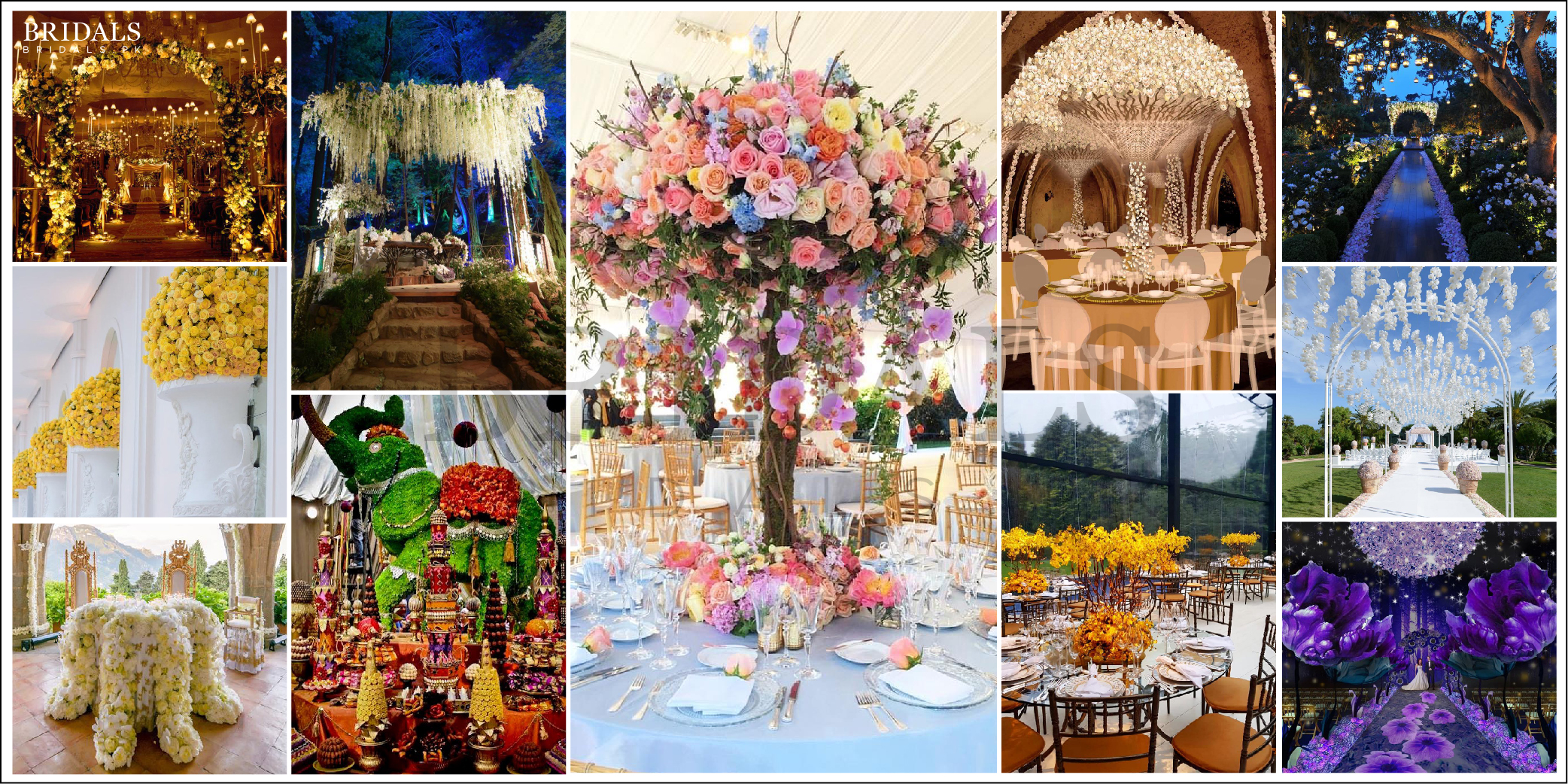 Preston Bailey: The God Of Wedding Planning!
Description
Short Description: Take wedding planning notes from this celebrity wedding planner!
Admin
Bridals.PK
https://blog.bridals.pk/wp-content/themes/bridal/images/logo.png