We all get excited when it comes to little treats and favours at weddings! And there is nothing more thrilling than when the same treats are handed out with creative packaging and out of the box ideas. Weddings are a time to be creative and experiment with these out of the box ideas and set a bar for the next wedding. so, here are some food favour ideas that you can go for this wedding season:
Mini Cupcake Favours
Who doesn't love mini cupcakes?! Pack them up in nice boxes and present them to the guests who will absolutely go crazy for them! You can even mix different flavoured frostings to add an element of excitement.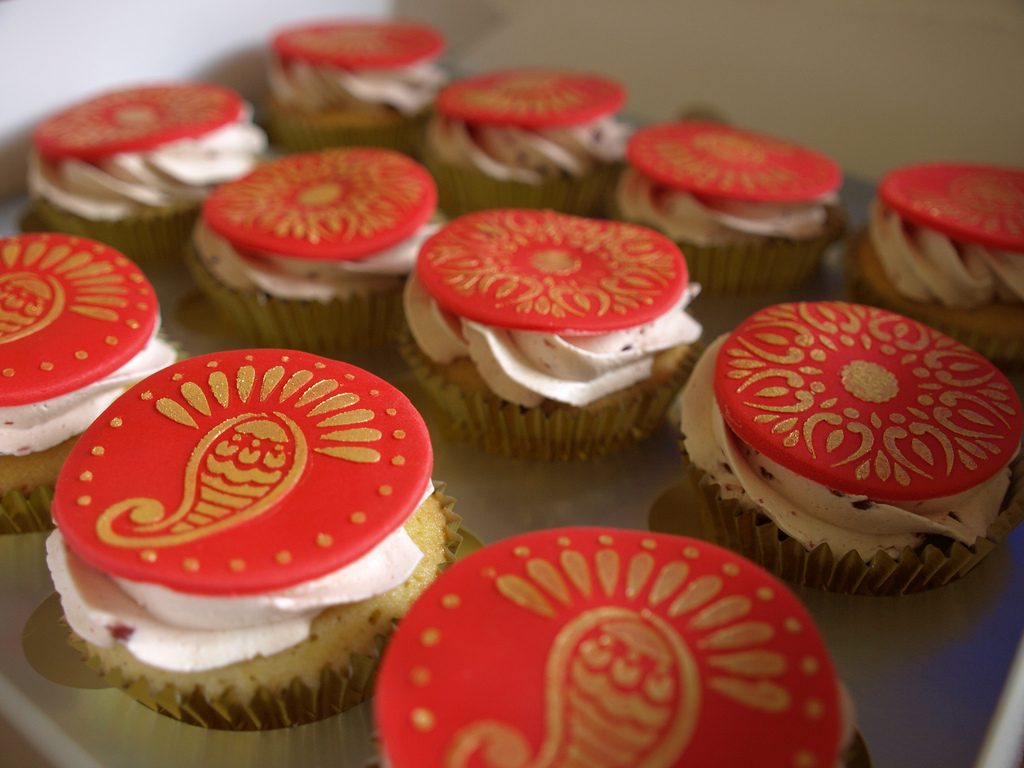 Macaroon Favours
A colourful treat to uplift the mood of your guests. The sweet crunch and cream treat is just what you want to make the wedding that people will remember for a long time.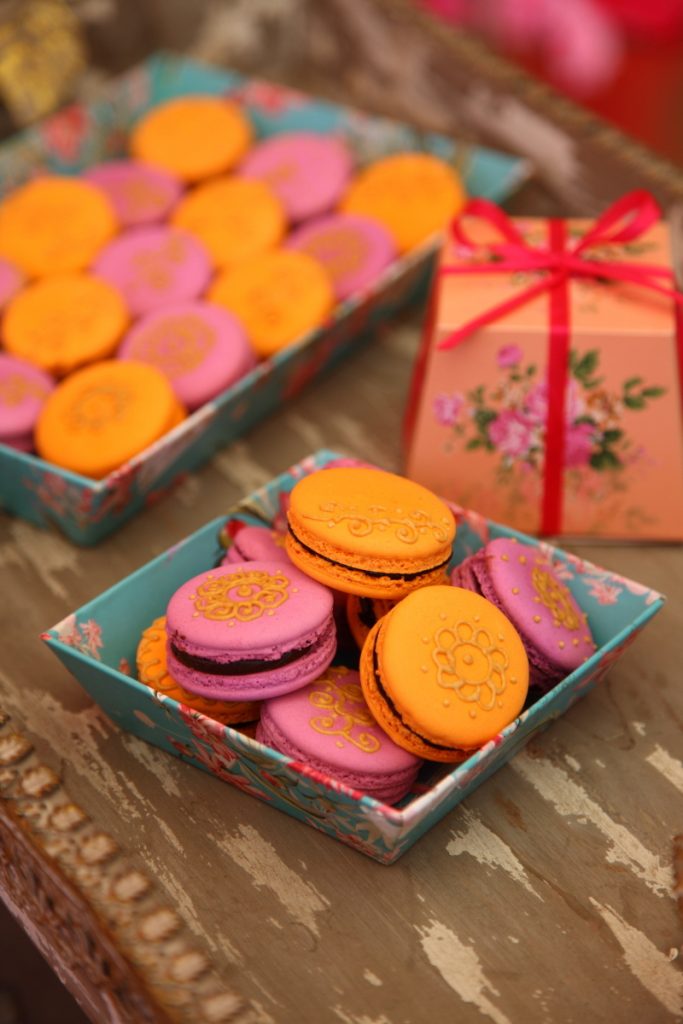 Fruit Baskets Favours
Fruits might seem boring but cut them into small pieces, make them presentable in a pretty little basket and you are good to go! Use seasonal fruits that act as a refreshing element in the summer weddings. Your guests will love it!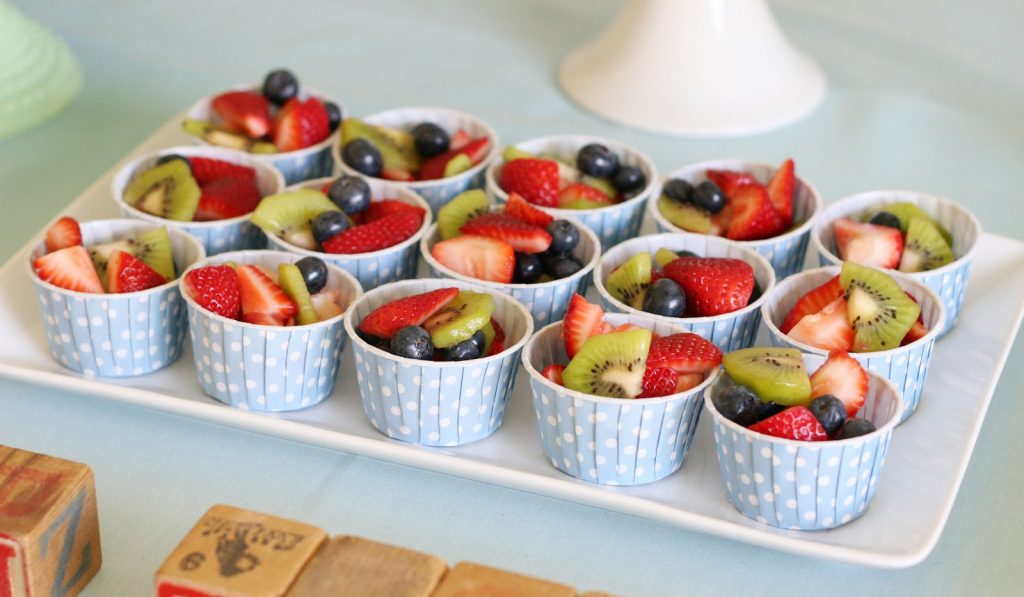 Donut favours
Donuts are an absolute scrumptious meal with irresistible flavours! Put them in cute, customized boxes and give your guests a treat to remember. Experiment with different flavours!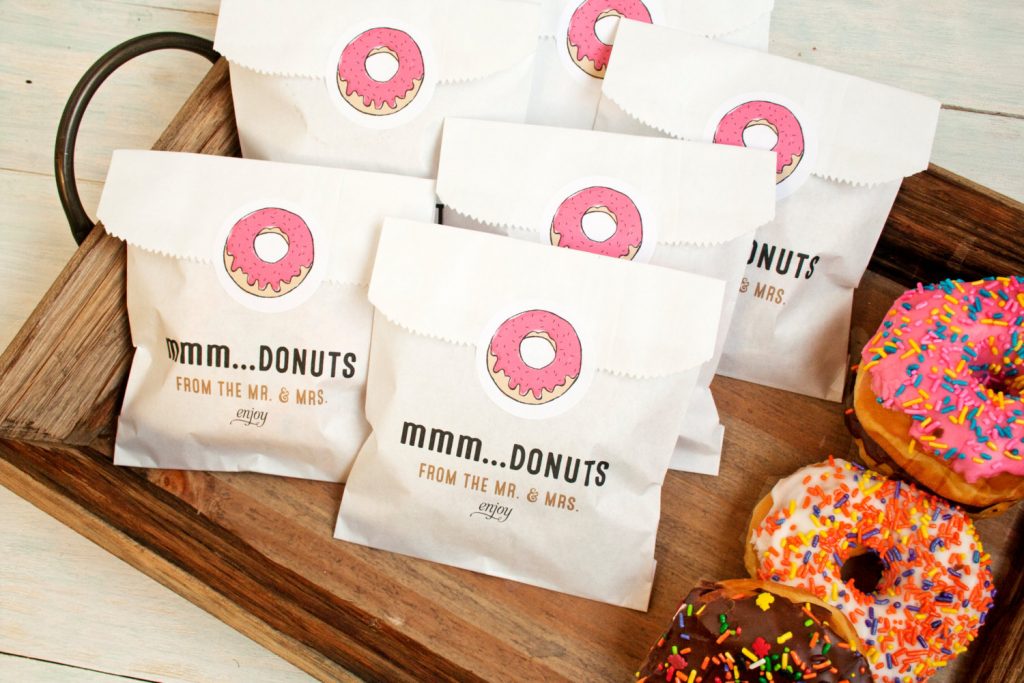 Candy Ornament Favours
Fill cute, little pouches with the candies of your choices instead of the usual, repetitive favours. The guests can spend time fulfilling their sweet tooth!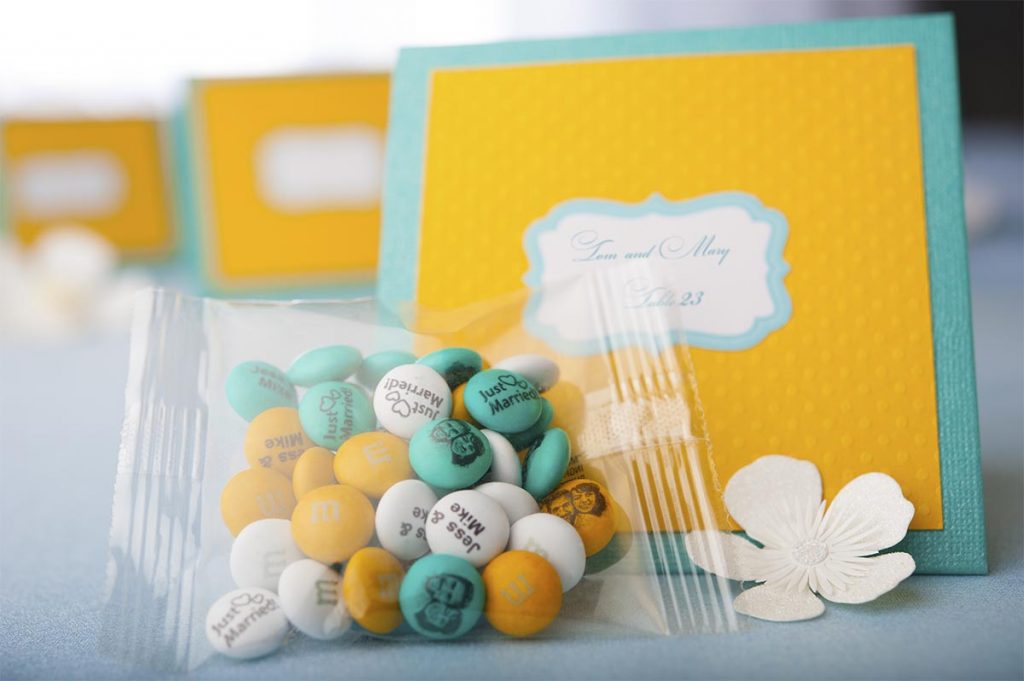 Multi-flavoured Popcorn favours
A trip to childhood! Flavoured popcorns are an absolute treat and what better timing to give them to your guests than when they are enjoying the dances. The cute packaging can include saltish, caramel and even jalapeno flavoured popcorns.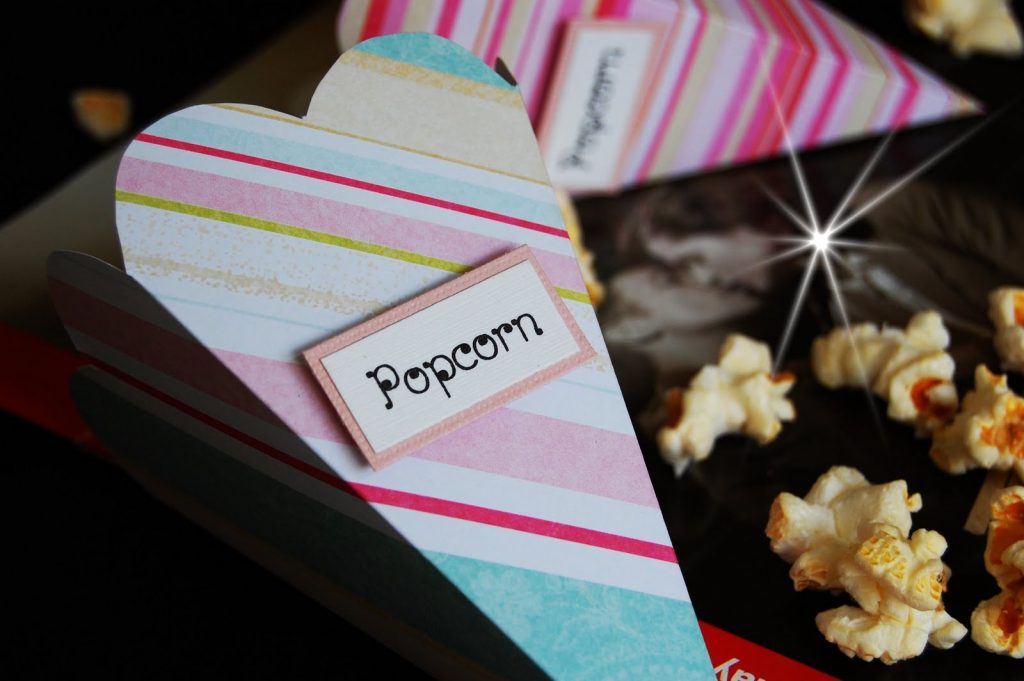 Cookie favours
What's better than a large mehndi-designed cookie at a wedding! Your guests will not be expecting this and this would also add to the surprise element. The cookies can be packaged in custom made bags with the couple's name or logo.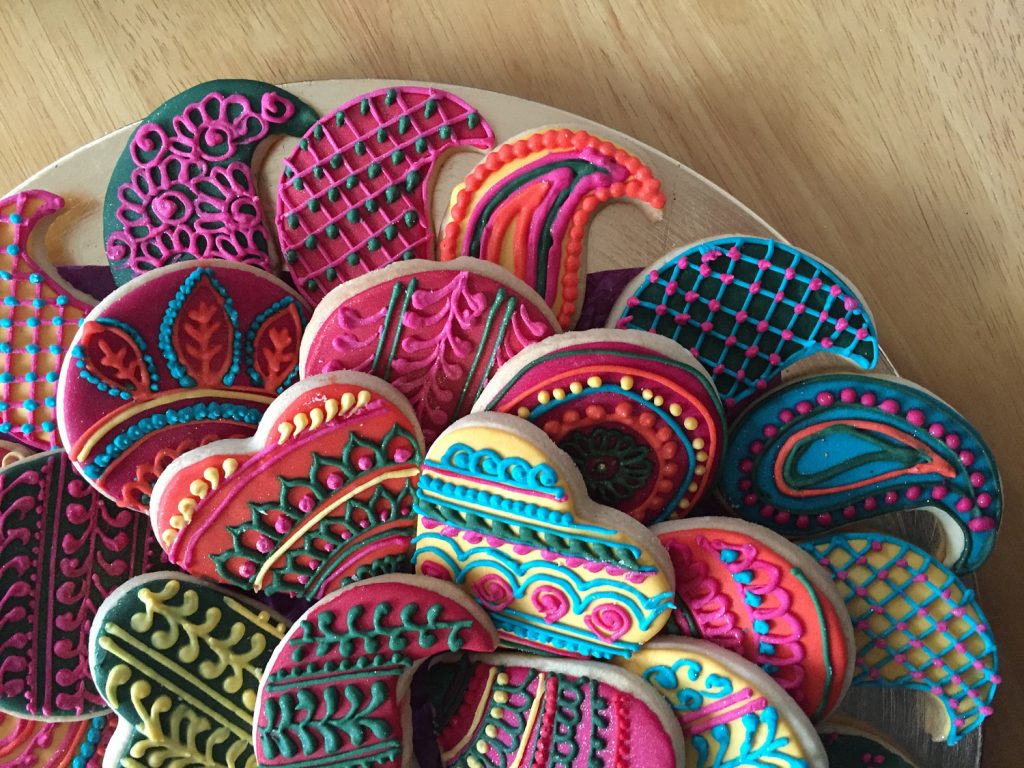 Mini Snack Bucket Flavours
As the name suggests, this can include several one-bite treats that will please everyone from children to the elders. A treat to remember!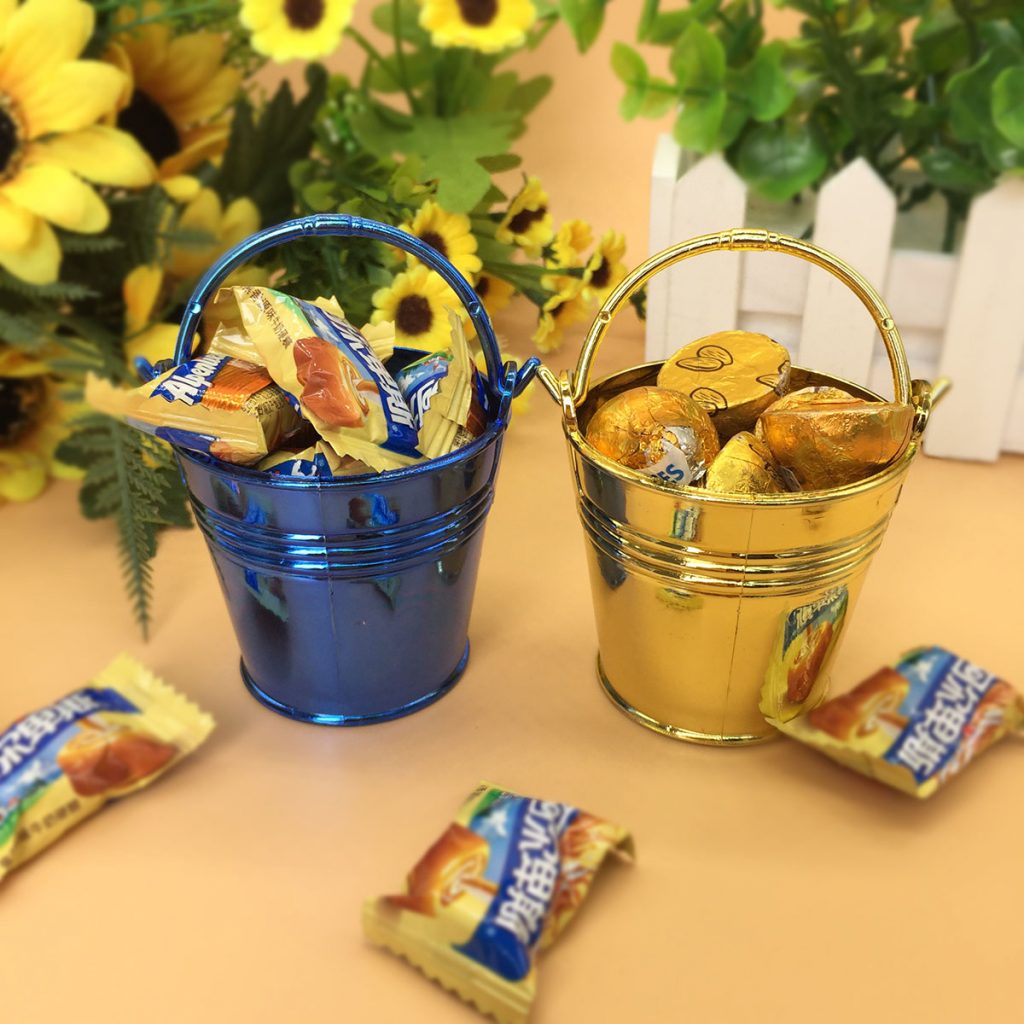 Nimko Favours
A cone-shaped package with mixed masala nimko! This fulfilling, and crunchy favour can satisfy the spiciness while the guests wait for the main food items.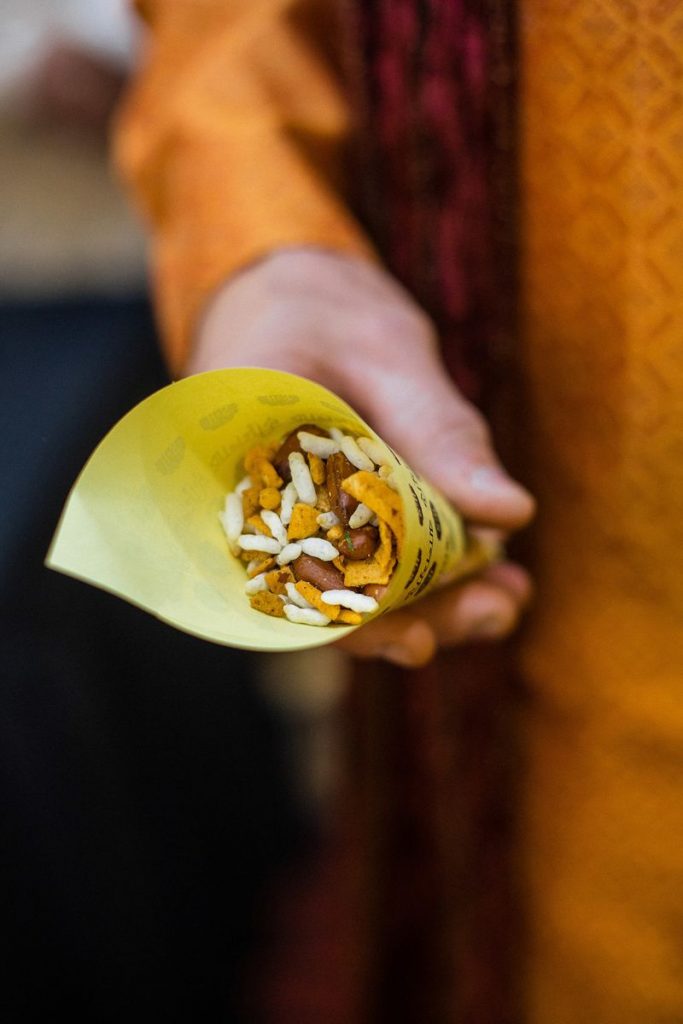 Mixed Nut Favours
In a beautiful bag packing, the salty and sweet nuts will give the guests something to munch on. A perfect food favor for winter weddings, you can mix up different seasonal nuts that everyone can happily take home.