Editors Pick: 15 Movie Choices for Your Bachelorette Slumber Weekend
Feb 16, 2019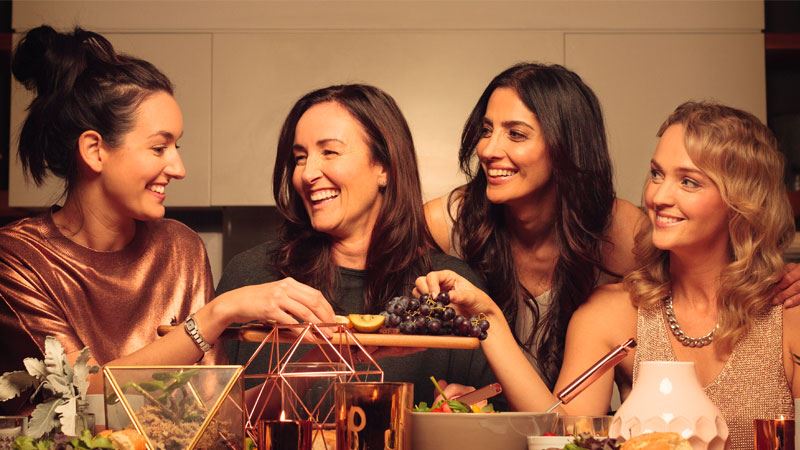 We know you all love silver screen as much as we do. And there is no way our love for movies be tamed by an upcoming wedding. Instead, some of us find a way to include their favorite characters, and movie realities into their wedding. If you are the maid of honor looking for bridal shower weekend inspiration, allow us to suggest a movie night party/sleepover. If you and your friends also have a whole day out planned with your special girl, this movie night idea will be the perfect ending to share a special weekend before your wedding with your best girls. We have added top 15 perfect girls' night movie from Lollywood, Bollywood, and of course, Hollywood.
1.  Janaan
After 11 years in Canada, young Meena returns to her native Pakistan for a family wedding and becomes romantically entangled with an adopted cousin.(Courtesy: IMDB)
Why? A beautiful example of what a Pakistani movie ought to be, Janaan portrays the Pakhtun culture at its best. There are no item songs, and the comic timing is pretty epic.
2.  Teefa In Trouble
Teefa goes to Poland to get Anya to Pakistan to marry Butt gangster's son, but lands up in trouble with Anya's gangster father and the Polish police. (Courtesy: IMDB)
Why? If you are a true Lahori, this movie is really relatable. It's got decent humor, good chemistry and a nice punch of digestible action. 
3.  JPNA 2
Sheikh (Vasay Chaudhry) and Pervez (Ahmed Ali Butt) are now settled back into their mundane lives when suddenly Pervez's brother-in-law, Rahat (Fahad Mustafa), who had been out of touch for the past 10 years resurfaces, and invites his sister, Lubna (Uzma Khan), and her family to come visit him in Turkey. Pervez and his friend Sheikh, grab this chance to add some excitement into their lives embark on a new journey; this time with their family. (Courtesy: IMDB)
Why? The sequel is much better (funnier) than the original. Fahad Mustafa is great in it, and you wouldn't believe Ahmad Butt's epic performance. This is your pick if you wish to laugh, have fun with your girls, and don't mind a cheesy flick to do this.
4.  Dobara Phir Se
Film's story revolves around a character of a divorced Pakistani woman based in New York who visits an upscale Connecticut suburb to visit her estranged ex-mother-in-law. (Courtesy: IMDB)
Why? Just because it's a nice drama movie, with relatable characters. It actually does justice to its story, even though it is a bit cliché. It explores relationships without the taboos attached to them.
5.  Bin Roye
A young woman is conflicted when she falls in love with a man who courts her sister. (Courtesy: IMDB)
Why? Mahira Khan and Humayun Saeed gave quite a performance. Bin Roye is the story that can be appreciated by Pakistani households, and that young, nonsensical girl in all of us.
6.  Bridesmaids
Competition between the maid of honor and a bridesmaid, over who is the bride's best friend, threatens to upend the life of an out-of-work pastry chef. (Courtesy: IMDB)
Why? You'd laugh so hard, you will cry. This movie is perfect for any girl's night, but ultimately it's the story of a bride and her gang, so go figure!
7.  In Her Shoes
Strait-laced Rose breaks off relations with her party girl sister, Maggie, over an indiscretion involving Rose's boyfriend. The chilly atmosphere is broken with the arrival of Ella, the grandmother neither sister knew existed. (Courtesy: IMDB)
Why? This is a bit of a unique choice for this list, but we chose it because this movie is really beautiful, even though it's not that famous. It's the tale of two sisters who are nothing alike, and a road of self-discovery.
8.  Pretty Woman
A man in a legal but hurtful business needs an escort for some social events, and hires a beautiful prostitute he meets… only to fall in love. (Courtesy: IMDB)
Why? Richard Gere in Pretty Woman, is the Gentleman Eye Candy you need in your life. He is a cynic, and cold person, whose perception changes after he meets a woman, who might as well live in a parallel dimension, for all they had in common. The plot is outrageous, but the movie makes it work.
9.  The Holiday
Two women troubled with guy-problems swap homes in each other's countries, where they each meet a local guy and fall in love. (Courtesy: IMDB)
Why? Oh, this movie is a dream. It is so beautiful that it will make your hearts melt. It's the kind of movie you can always watch. It's dialogue, and story is really strong. There is nothing non-sense in this, as is typical of rom-coms. It is a graceful, romantic comedy, instead of being cheesy.
10.  Titanic
A seventeen-year-old aristocrat falls in love with a kind but poor artist aboard the luxurious, ill-fated R.M.S. Titanic. (Courtesy: IMDB)
Why? Because why not? You have seen it, so you know how epic it is. We all have our hearts broken by Jack. It's the kind of movie you can appreciate forever. This is one of the most romantic movies of all times.
11.  Love, Rosie
Rosie and Alex have been best friends since they were 5, so they couldn't possibly be right for one another…or could they? When it comes to love, life and making the right choices, these two are their own worst enemies. (Courtesy: IMDB)
Why? It's the story of almosts. And we love it, because we can actually relate to the fact that even though sometimes two people are perfect for each other, but the times never seems to be on their side.
12.  Queen
A Delhi girl from a traditional family sets out on a solo honeymoon after her marriage gets cancelled. (Courtesy: IMDB)
Why? Unconventional and bold. The Queen movie is the tale of an adventure we all wish we could have. An adventure that frees us.
13.  Jab We Met
A depressed wealthy businessman finds his life changing after he meets a spunky and care-free young woman. (Courtesy: IMDB)
Why? This blockbuster is funny, and pretty epic. Kareen and Shahid were believable only in this film. This movie also tells that when people of two world's meet, it's likely to change both their lives.
14.  DDLJ
When Raj meets Simran in Europe, it isn't love at first sight, but when Simran moves to India for an arranged marriage, love makes its presence felt. (Courtesy: IMDB)
Why? Another timeless epic. DDLJ is a great tale of an enduring love that crosses the oceans, and earns respect from the foes.
15.  Goliyon Ki Raasleela Ram-Leela
A man (Ranveer Singh) from a crime family falls in love with a woman (Deepika Padukone) who is resistant to her family's choice of a husband for her. (Courtesy: IMDB)
Why? It is a sizzling, desi version of Romeo Juliet. Ranveer and Deepika are tragically, and stunningly, captivating as a couple. No doubt they began dating afterward.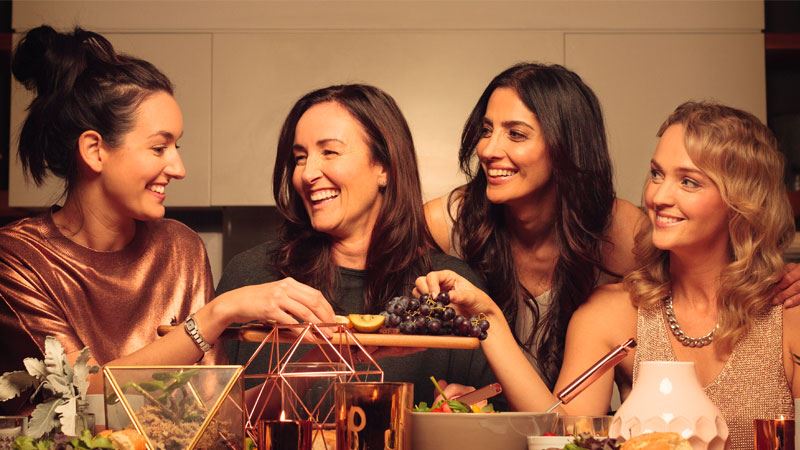 15 Movie Choices for Your Bachelorette Slumber Weekend
Description
15 Movie Choices for Your Bachelorette Slumber Weekend. . We have added top 15 perfect girls' night movie from Lollywood, Bollywood, and Hollywood.
Admin
Bridals.PK
https://blog.bridals.pk/wp-content/themes/bridal/images/logo.png