11 Questions to Ask Before Hiring a Florist for Your Baraat
Feb 27, 2017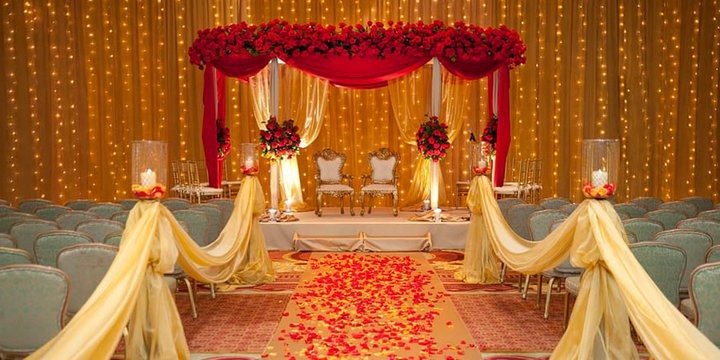 Flowers are the best part of planning a wedding event- be it your Engagement or Baraat. When it comes to decorating the venue, you can either have a florist or can choose to DIY, a partial DIY or even skip the flowers. However, if you have set your heart on a hiring a florist, then you need to prepare yourself before you decide one. Florists do more than just supply the flowers. They help you decorate and set the mood and ambiance of your venue. In addition to this, they can provide the centerpieces and other floral adornments for the event. In order to have these embellishments done, choosing the right florist plays a vital role. Before you meet your florist, make sure you have booked the venue. It will make easier to communicate and plan your décor arrangements. You can discuss whether you need extra flowers to achieve a certain theme such as a garden or floral theme. Another important point to remember: do not finalize the bouquets/flowers for decor before you have ordered your wedding dress. A word to wise: before you compile a list of florists, do some research by visiting their websites, it will give you an idea prior your visit to their shop.
Once you have compiled the list of potential florists, compile a list of following questions to ask your florist:
1. Are they available on your Baraat day? Why? Because, having your venue decorated with flowers makes your day even more special!
2. Is working with my budget feasible? Why? Because, Usually, some florists set a specific range and don't work below their range. Given your budget, if your selected florist refuses to work with you, move on to the next potential one, without wasting your time!
3. Are my favorite flowers currently in season? Why? Because, if you REALLY want to keep your favorite flowers in your wedding, keep in mind the season. Tip: otherwise, artificial flowers is a lifesaving backup for you!
4. How long have you been arranging Baraat events? Why? Because, you should know their experience to have a satisfactory level of services.
5. How many weddings per year do you cater? Why? Because, this would show how efficient their services are, as well as, what season you should choose for your wedding.
6. What style do you work in (modern, classic, natural/simple or glamorous)? Why? Because, you want your wedding in YOUR style!
7. Can you show me a portfolio from previous Baraat events you have worked on? Why? Because, looking at their portfolio will help you would get an idea about their aesthetic sense.
8. How many weddings or events do you have the same week as our wedding? Why? Because, catering to other weddings the same week may affect the arrangements for your wedding.
9. Is it possible for you to make samples for me to see, and work with me to adjust them as needed? Why? Because, you should have a clear picture in your mind about how your wedding venue will look like.
10. How do you charge rates i.e. flat fee or per item? Is there a delivery charge? Why? Because, this way you can stay flexible while choosing the decoration items. For instance, in case of flat-fee, you will have option of decorating vases or other accessories complementing flower décor.
11. If I cancel my plan to work with you, is there any penalty charges or refund policy? Why? Because, it is important to know your florists' policies in detail, especially refund or penalty policy in case you change your mind working with them.
The answers to these questions will make your decision much easier. Once you have found your dream florists, let the fun part begin! Stay tuned with us for more information on your florists. If you have any question in your mind, leave it in the comments section.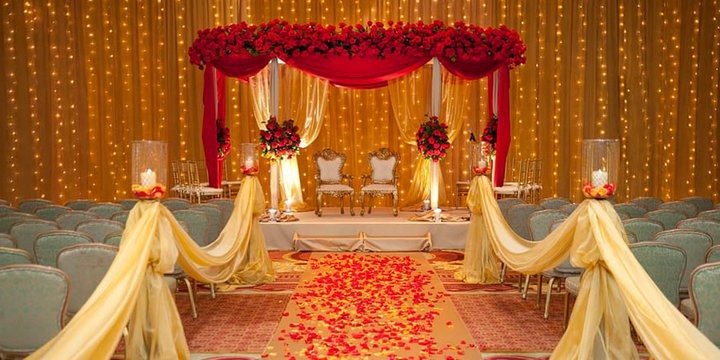 11 Questions to Ask Before Hiring a Florist for Your Baraat
Description
if you have set your heart on a hiring a florist, then you need to prepare yourself before you decide one. Florists do more than just supply the flowers.
Admin
Bridals.PK
https://blog.bridals.pk/wp-content/themes/bridal/images/logo.png