Your Peek into 'Pantene HUM Showcase Day 2' Designer Collections
Apr 23, 2019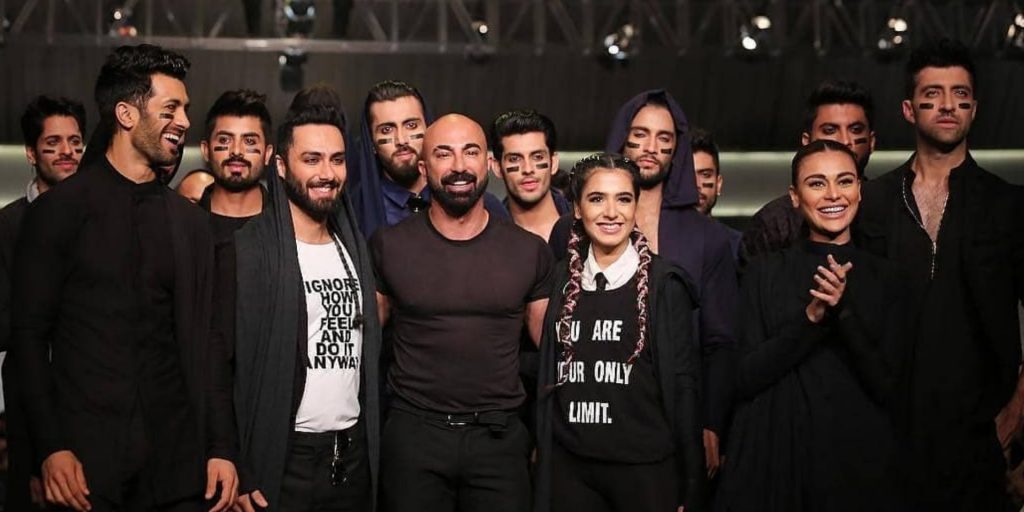 The second day of the Pantene HUM Showcase focused on sustainable fashion. It was an interesting lineup with; established, up-and-coming, and debut designers. It had its moments and a few hit-and-misses. Designers who showcased their collection included HSY, Hussain Rehar, Mahgul, Neelo Allahwala, U&I, and Outfitters. Read on to find out what went down.
HSY
After enjoying years of fame as a formal fashion designer, HSY dabbled in athleisure fashion. His line 'HSY Active' aimed to create fluid and flowing outfits that can be worn at any hour. It was a minimalist collection; with covetable tunics, hoodies and wraps.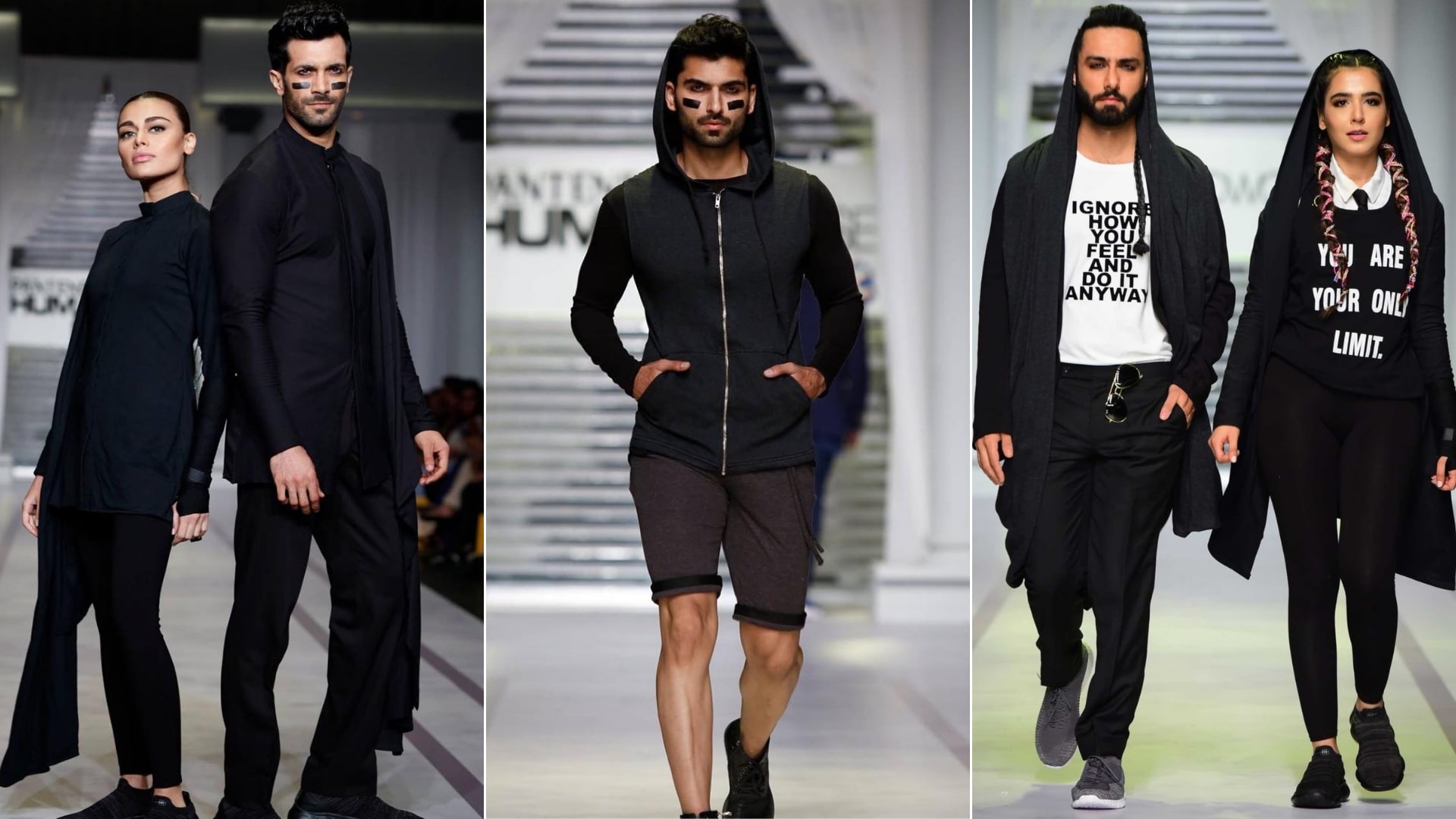 Neelo Allahwala
Neelo Allahwala's debut collection was up to the brim with pastels, tassels, embroidery, and net. The collection showcased evening formals, with lovely Sarwat Gillani as the showstopper. Overall, we saw a range of modern silhouettes with a contemporary spin on the embellishments, which in our opinion can appeal to today's women.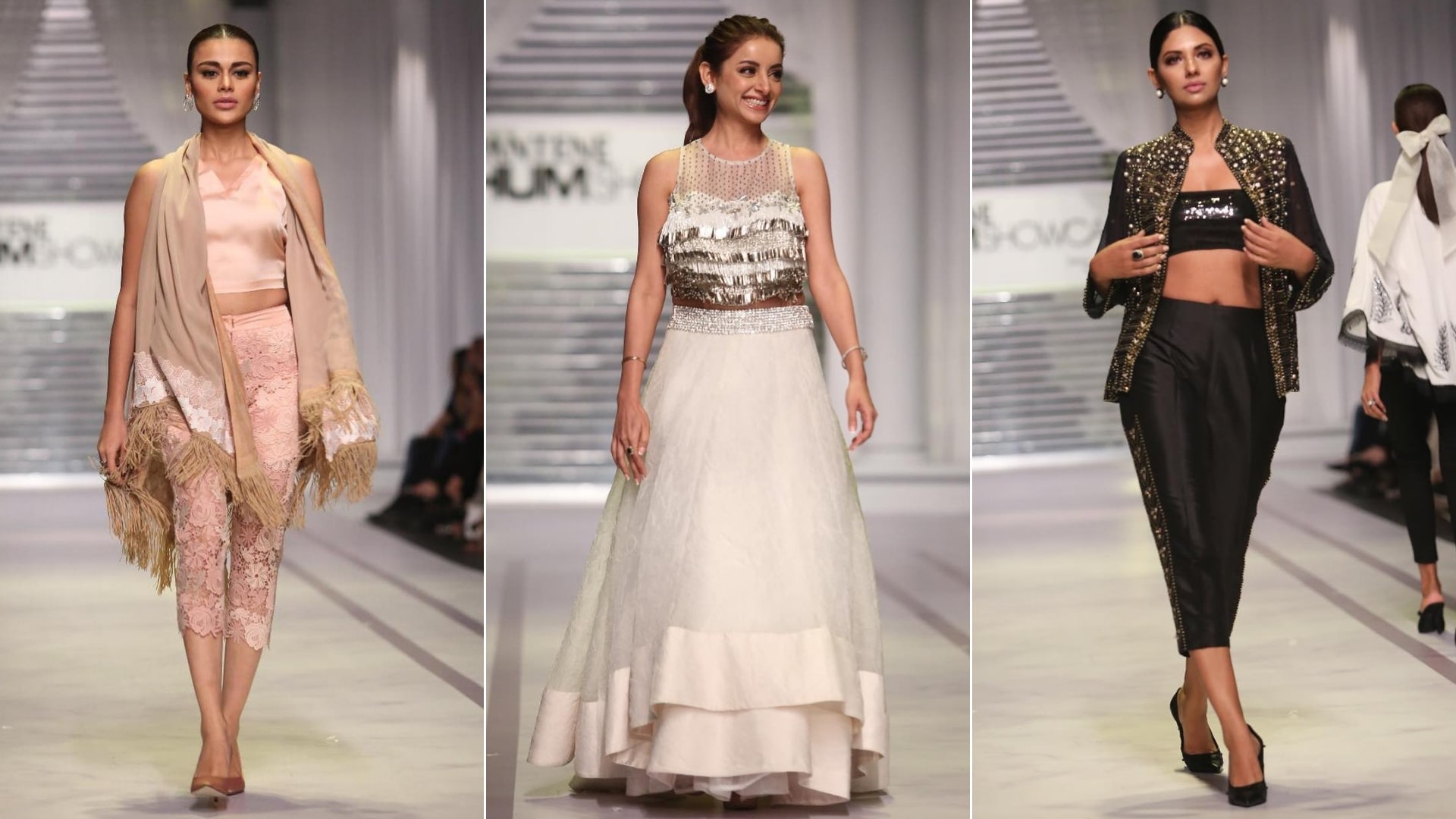 U&I
U&I by Umer and Imrana presented their quirky collection by the name of 'Living Traditions'. It was by far, the most enticing line up of the day. As if, the brand's colors palette, silhouettes, and unique printed details weren't enough; the unconventional accessories also caught our eye and oh we loved them!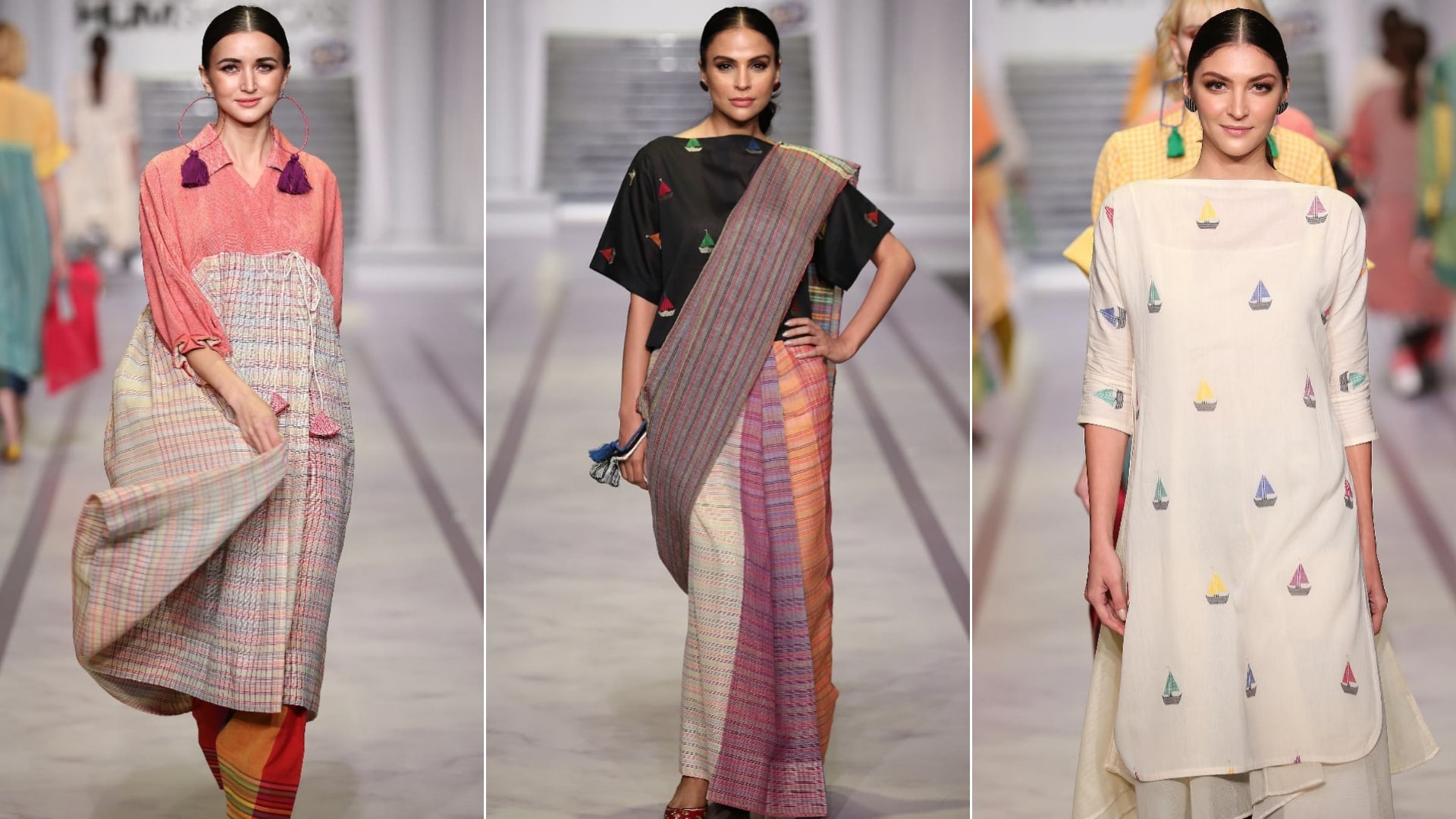 Mona Imran
Mona Imran's Bejeweled was, as the name suggests, a collection inspired by gemstone hues. The evening silhouettes were flattering and the breezy skirts complimented the snug tops well. Overall, the organza, silk and chiffon fabrics were nicely cut and embellished. However, the collection failed in making any real impact because the brand didn't bring anything new to the table.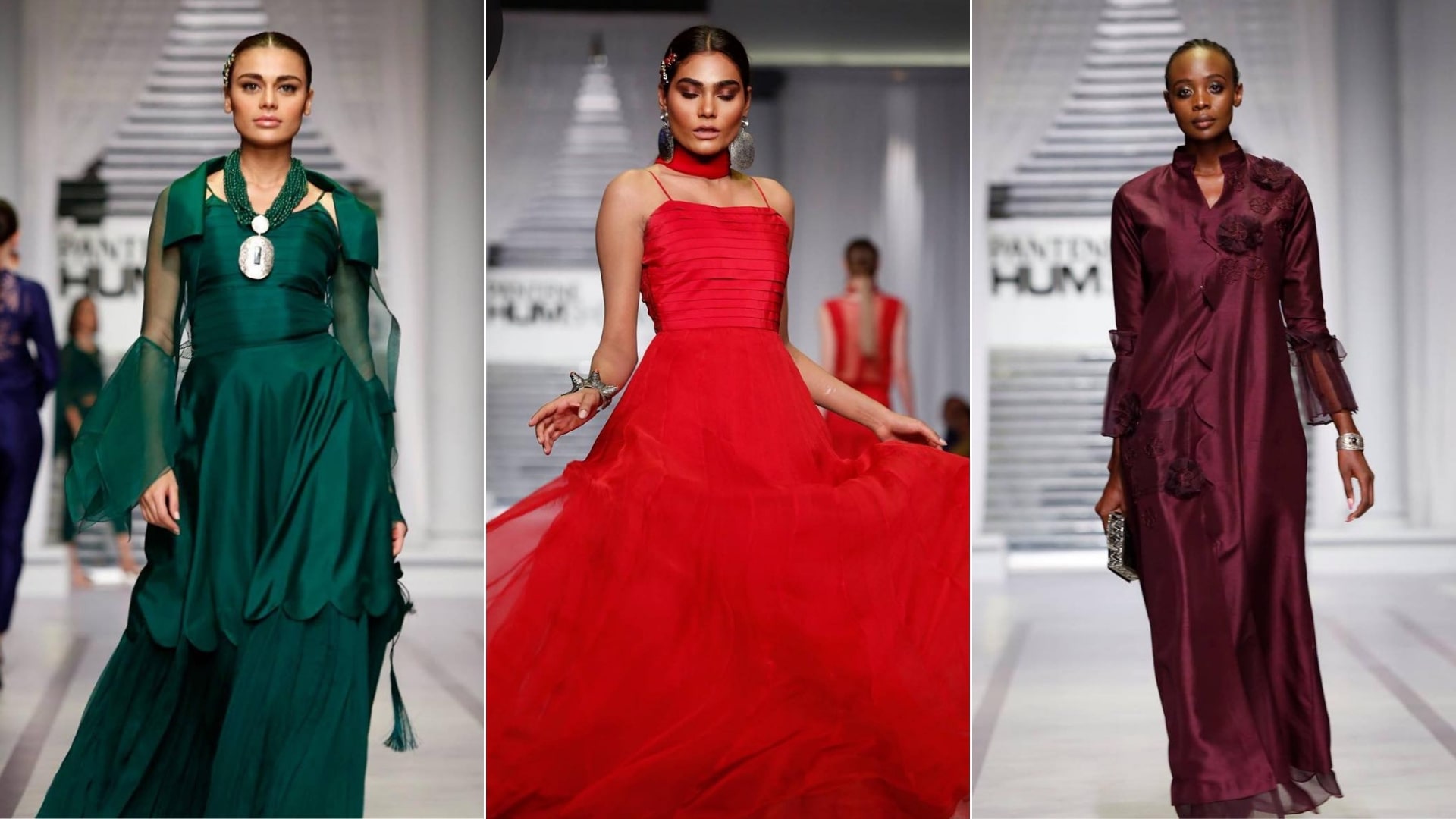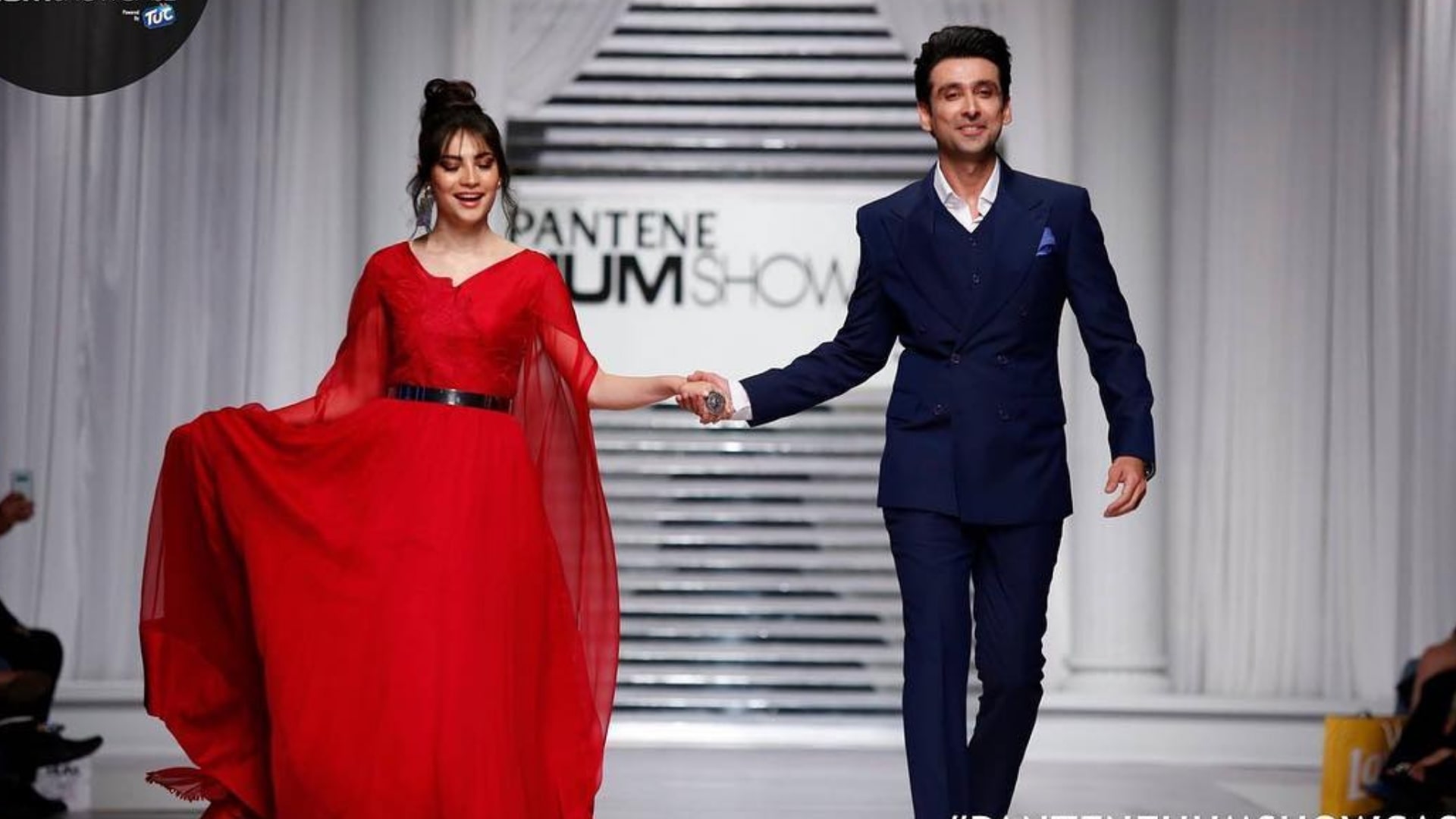 Outfitters
Outfitters gained its popularity in the local high street market and their collection 'Conversations' was in harmony with that core theme. The spunky outfits and catchy slogans were interesting. The simple silhouettes and individual pieces were aesthetically pleasing.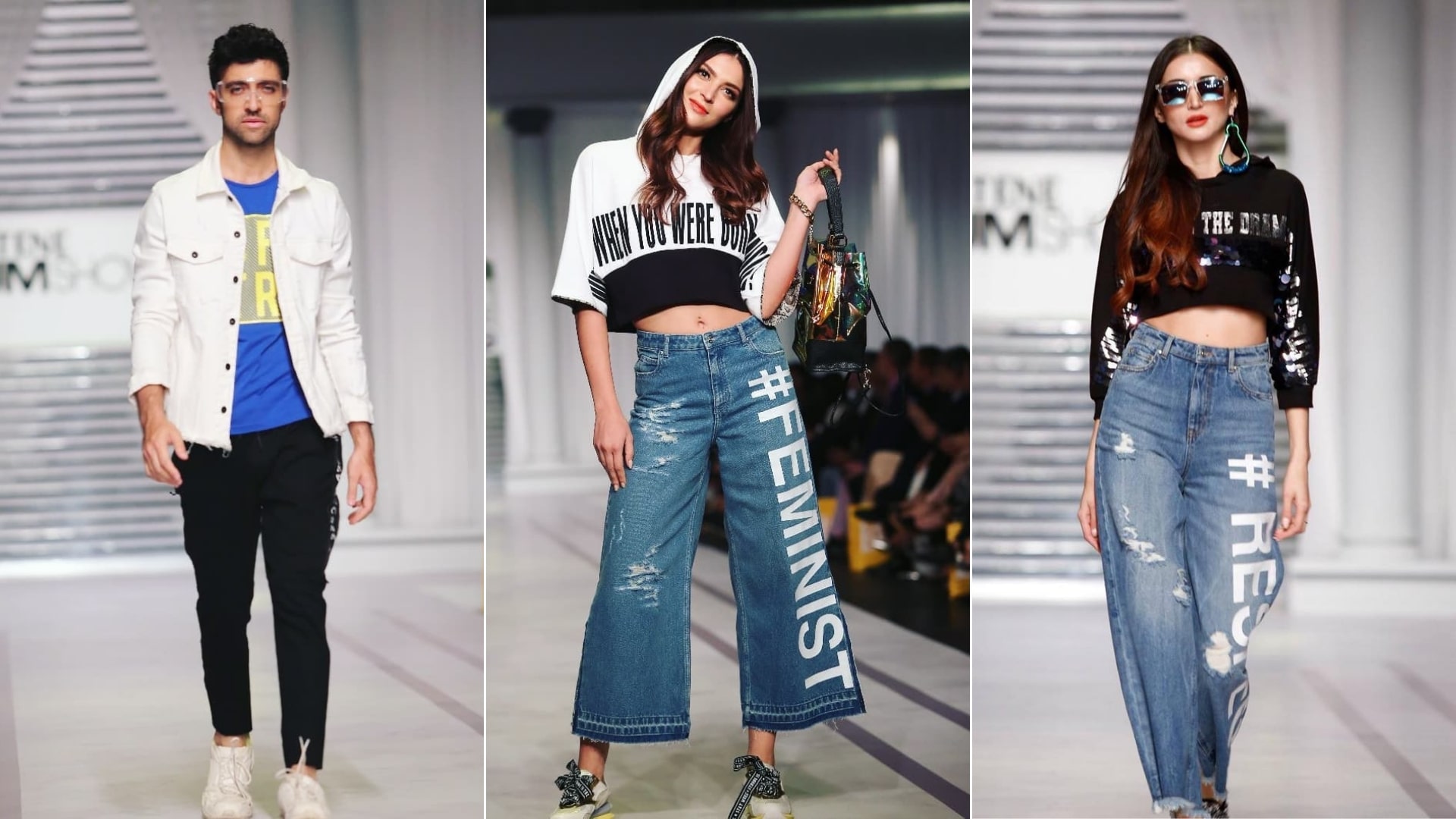 Hussain Rehar
Hussain Rehar's collection H2O was energetic, with a lot of colors that demanded instant attention. The zany printed pants and shirts were very edgy, which we think would require a similar personality to pull them off. There was no embroidery seen on the garments. Printed organza and cotton fabrics were the highlights.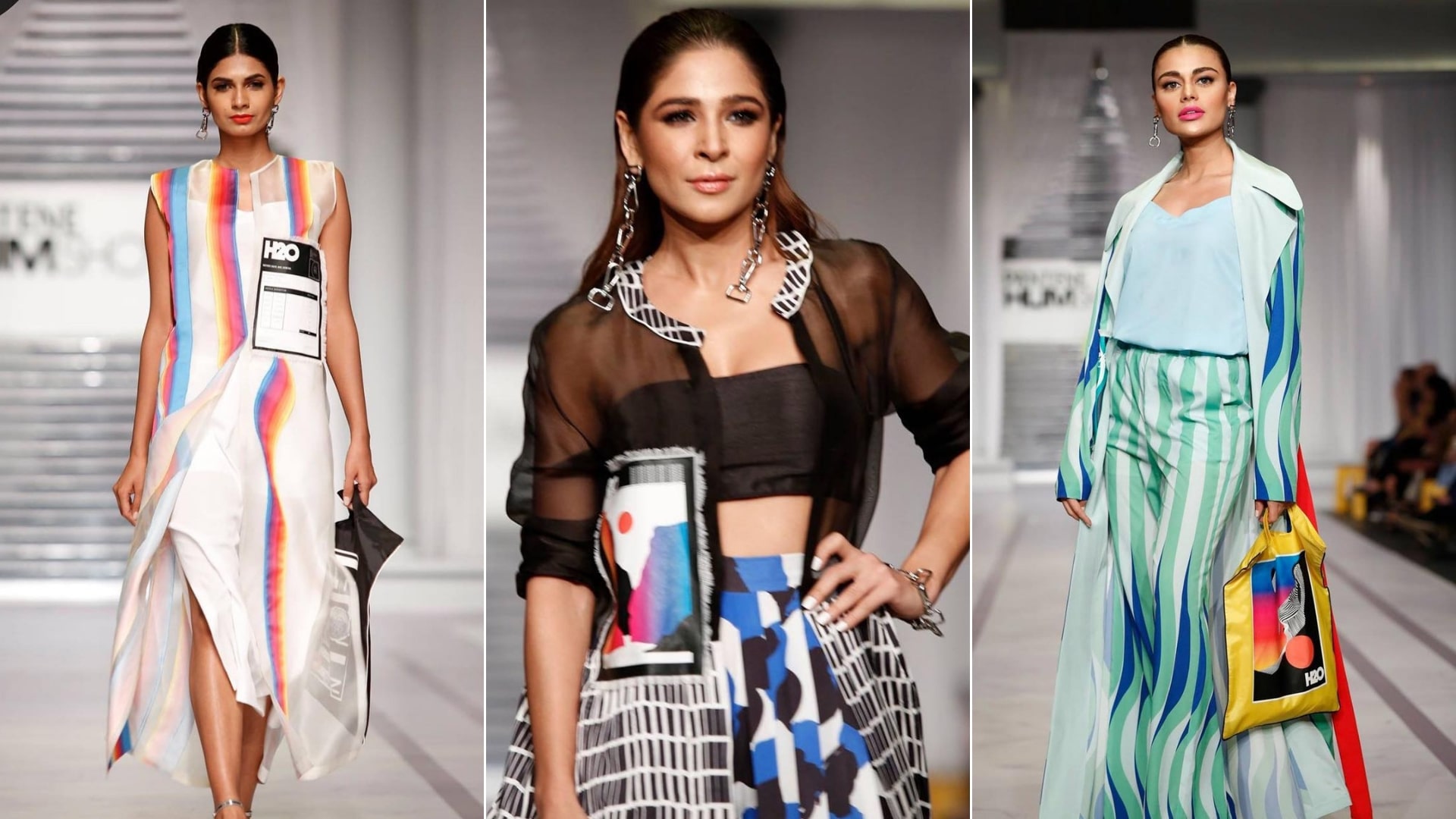 Mahgul
Designer Mahgul presented 'Between Ebony and Ivory', and it was a beautiful collection of formals. The minimal long skirts and dresses were pretty enough, even if they looked a bit haphazard. After all, people love Mahgul for the brand's artistic impressions and critics claim it could have been better.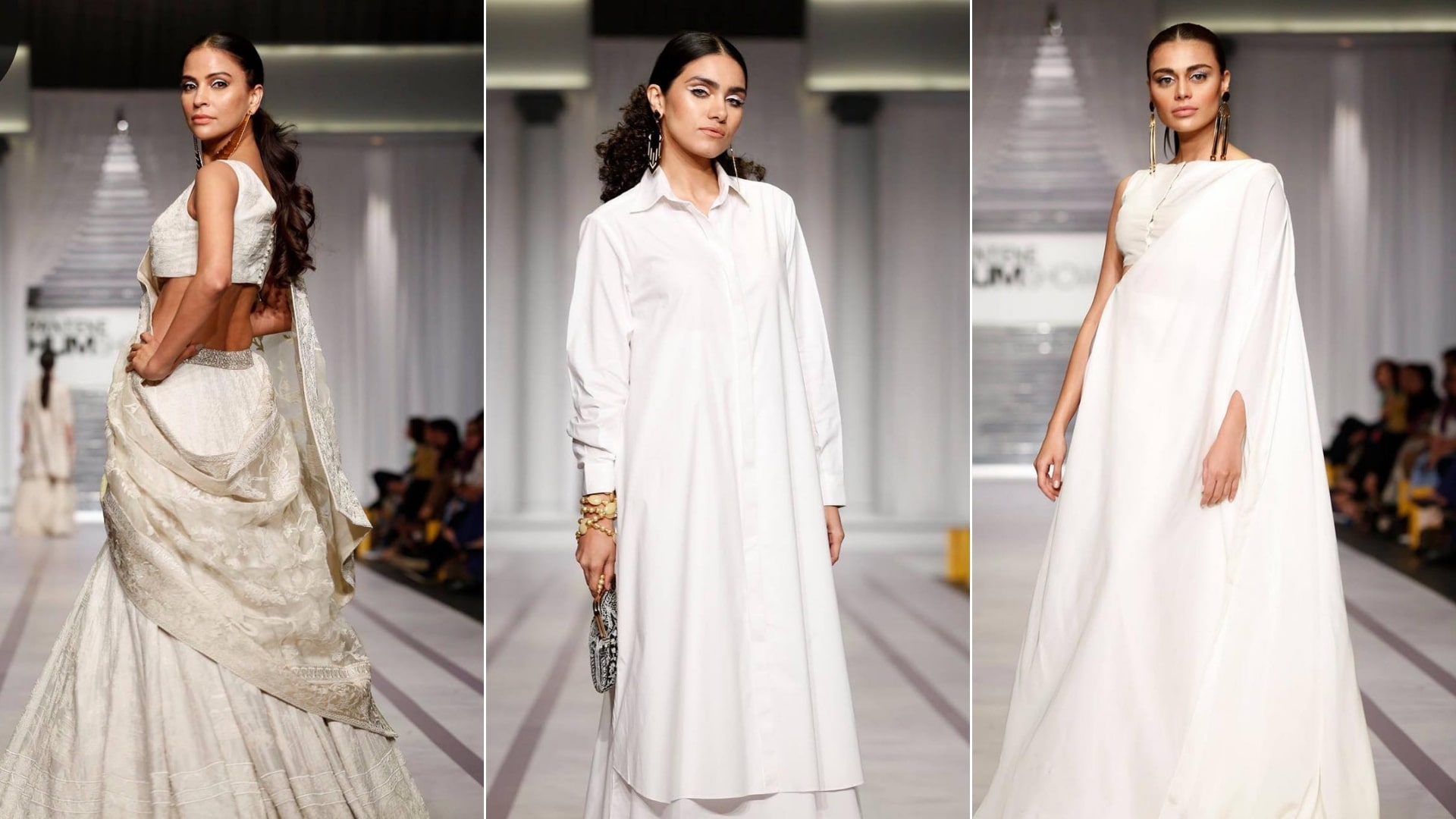 The day-three of the showcase was so much more happening, so stay tuned for the last day of pure fashion.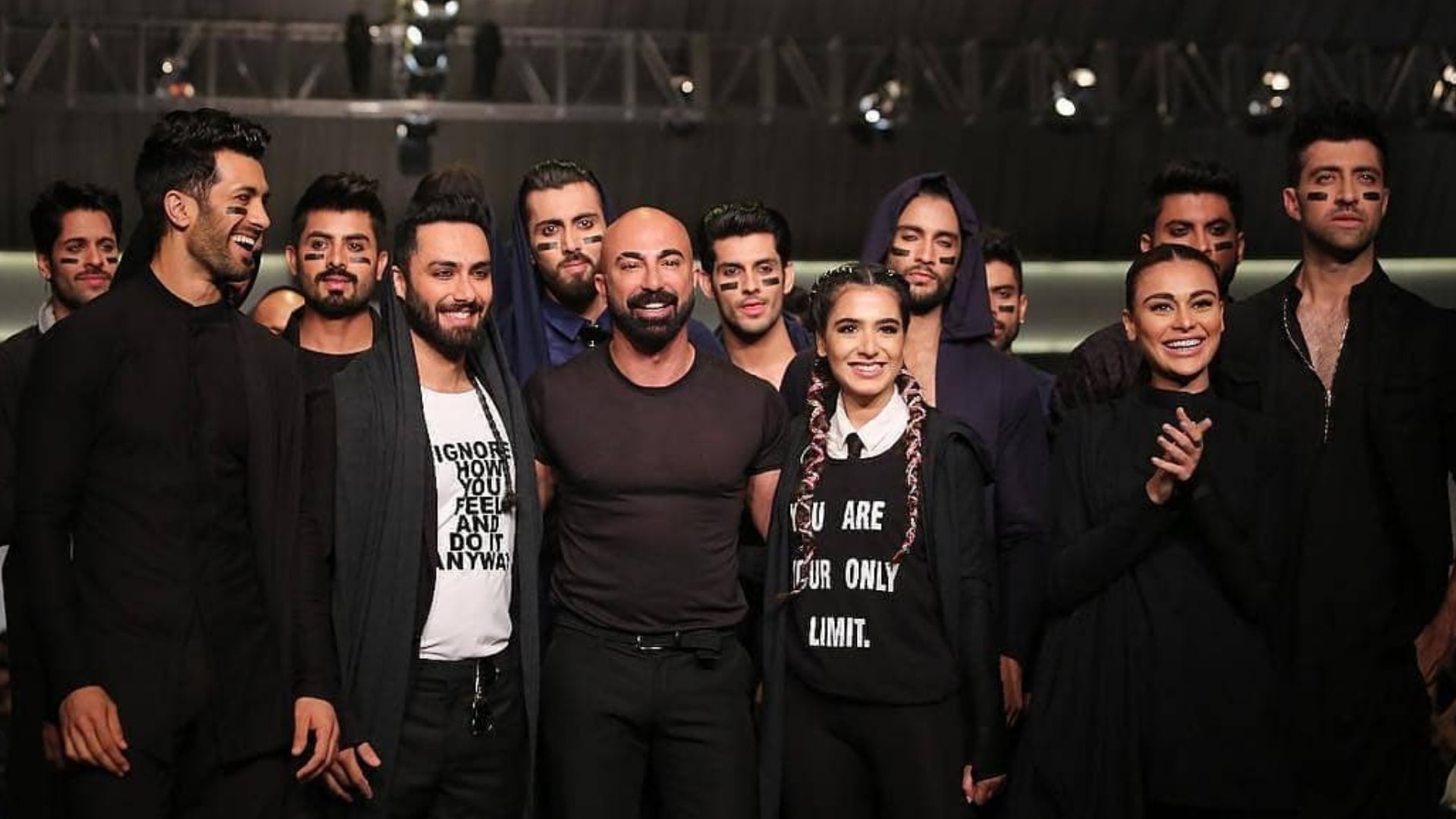 Your Peek into 'Pantene HUM Showcase Day 2' Designer Collections
Description
Designers showcasing their collection included HSY, Hussain Rehar, Mahgul, etc. Read on to find out what went down on Day 2 of HUM showcase.
Admin
Bridals.PK
https://blog.bridals.pk/wp-content/themes/bridal/images/logo.png