All the Looks from Pantene HUM Showcase 2019 Day 1
Apr 22, 2019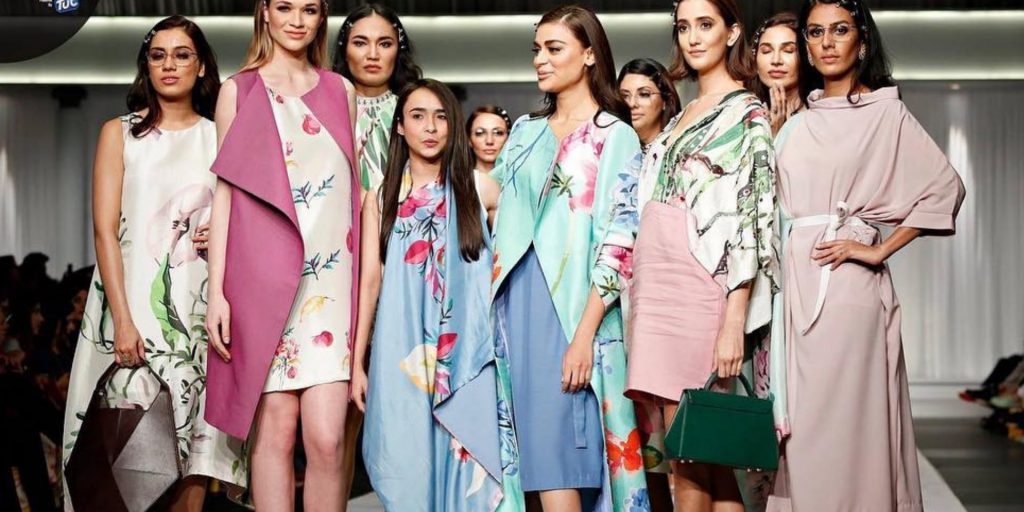 The three-day Pantene Hum Showcase 2019 had just the right amount of fashion kick we needed for Spring/ Summer wardrobe inspiration. Held in Karachi from 18th to 20th April, this fashion show came right on the heels of PSFW. Take your look at the innovative couture fashion, as imagined by the best designers of Pakistan. In this article, Bridals.pk brings you everything that happened on the Day One:
Zaheer Abbas
The show opened with Zaheer Abbas' 'Conceptulle'. It was an out of the box take on cotton wearables. There wasn't any embroidery, but the cuts, pleats, and belts were aplenty. The designer wanted not just to offer the convenient wearable fashion on the ramp, but a new, electric approach to what could be. We think he got that part nailed!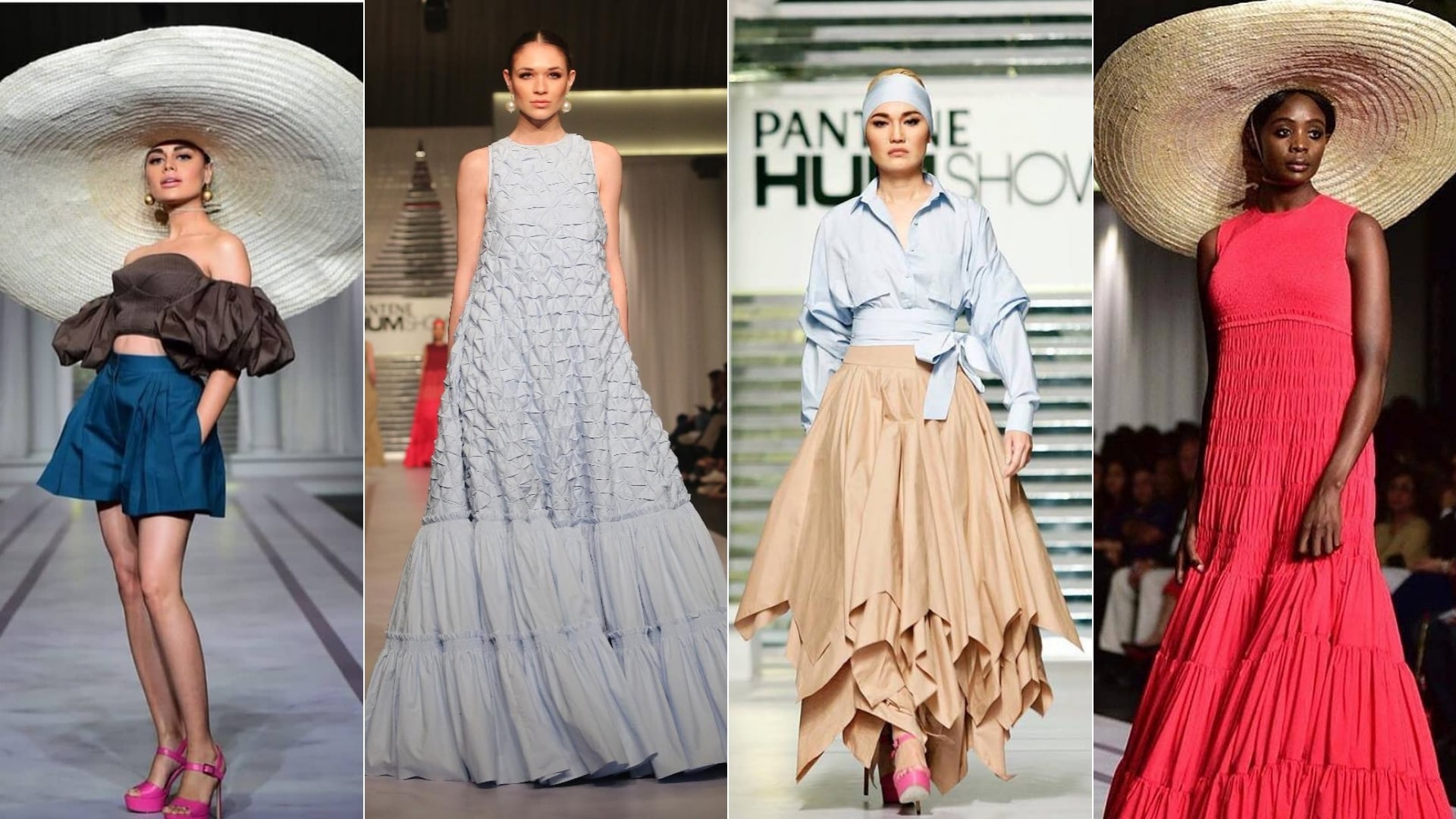 Nine Lines
Nine Lines' collection 'Pop Kitschy' came with a 'pop art tarka'. And we couldn't be happier with this debut brand who hopped onto the pop art trend, with a local fusion twist. The colorful ensembles, printed with pop figures were everything we love about street fashion.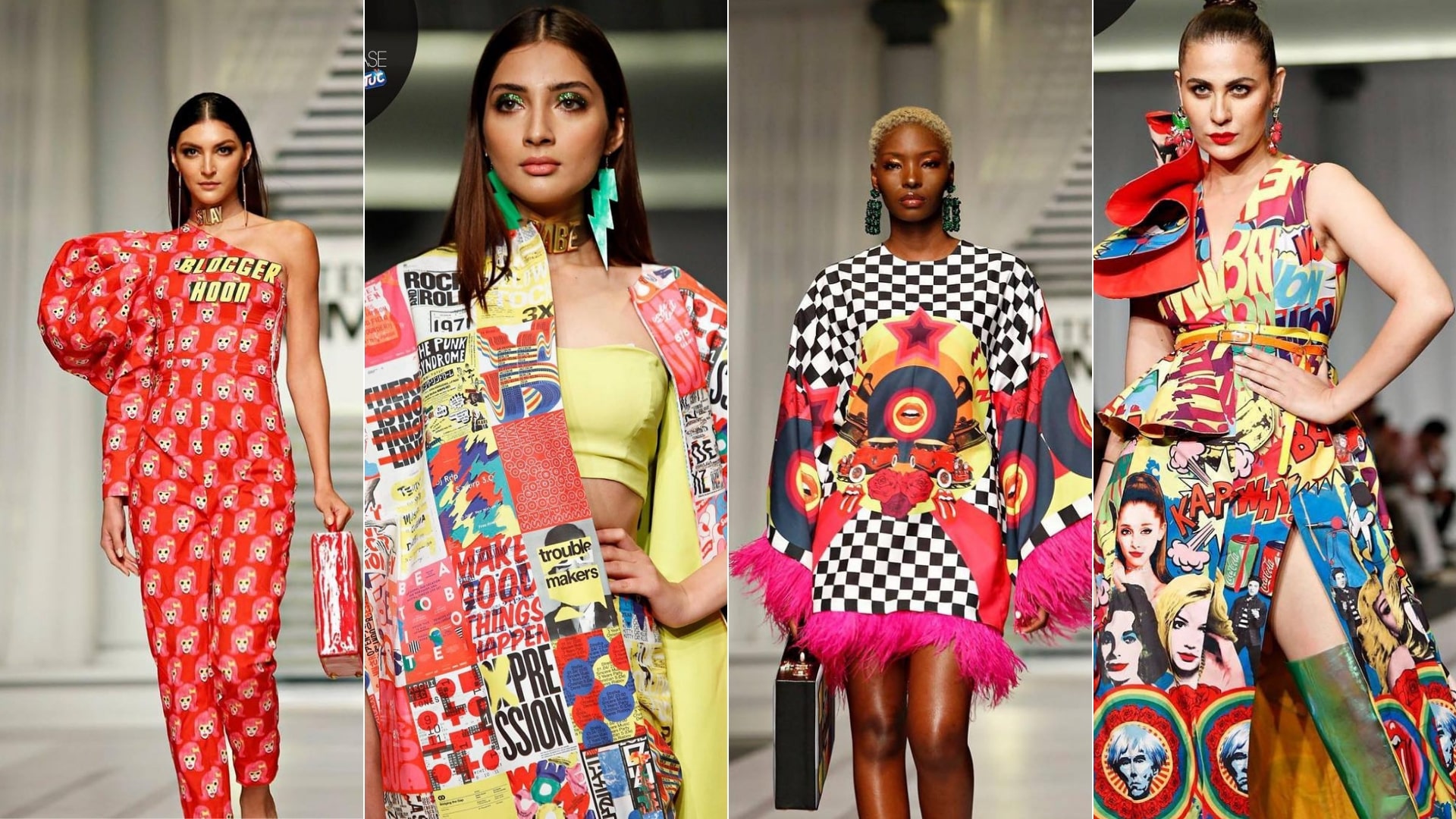 Emran Rajput
The 'Marquis' collection by Emraan Rajput was all white. The textures and accessories were all in a single tone with a layered effect which transcended into giving us a very 'gentlemen at leisure' feel.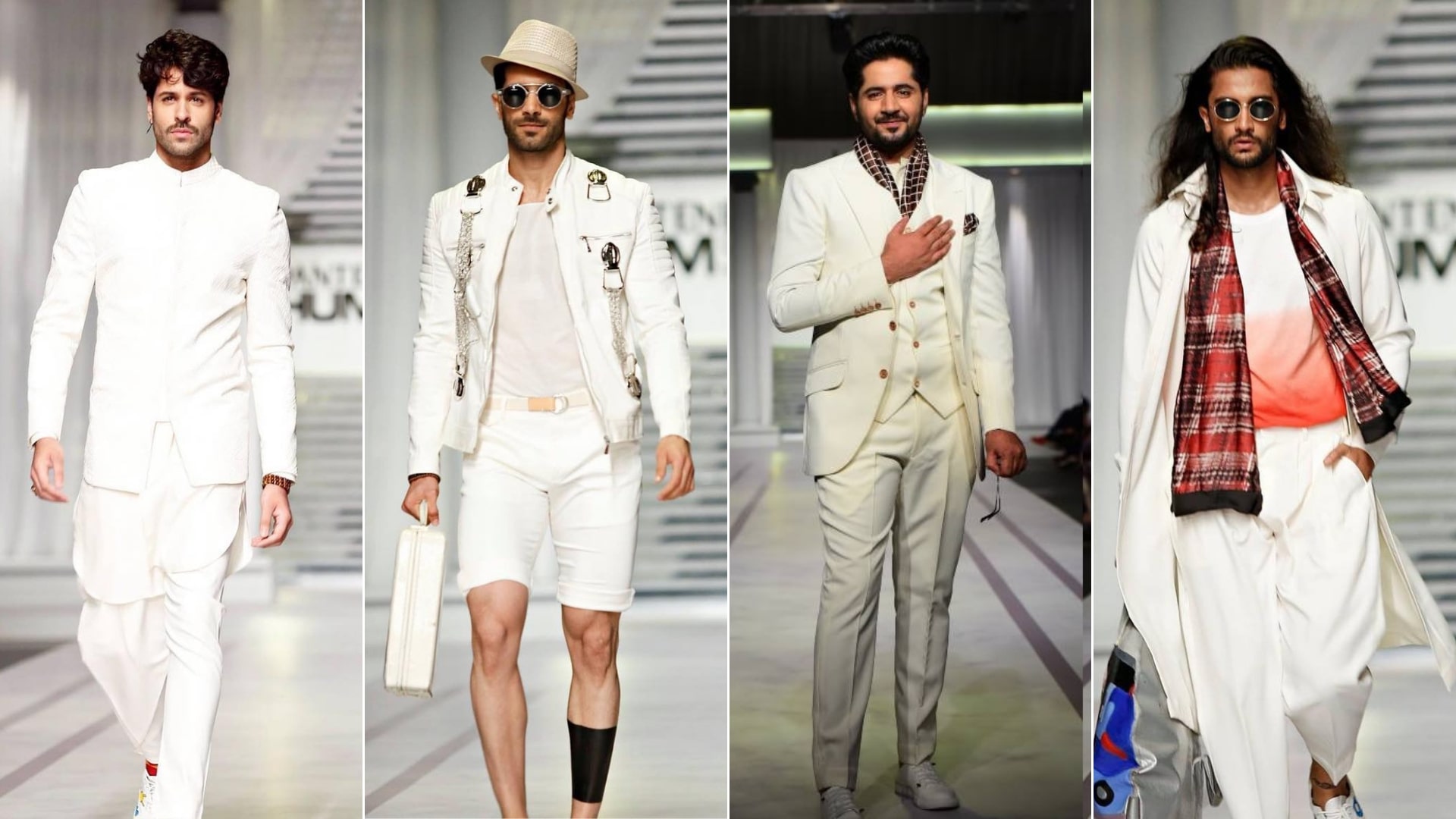 Zonia Anwar
Zonia Anwaar launched her spring collection 'Reverdie', which was done in soft, pastel colors; and had water-color-art-inspired prints. This well thought color palette was easy on the eyes. This collection was the best interpretation of a city blooming in spring and we absolutely loved each piece from it!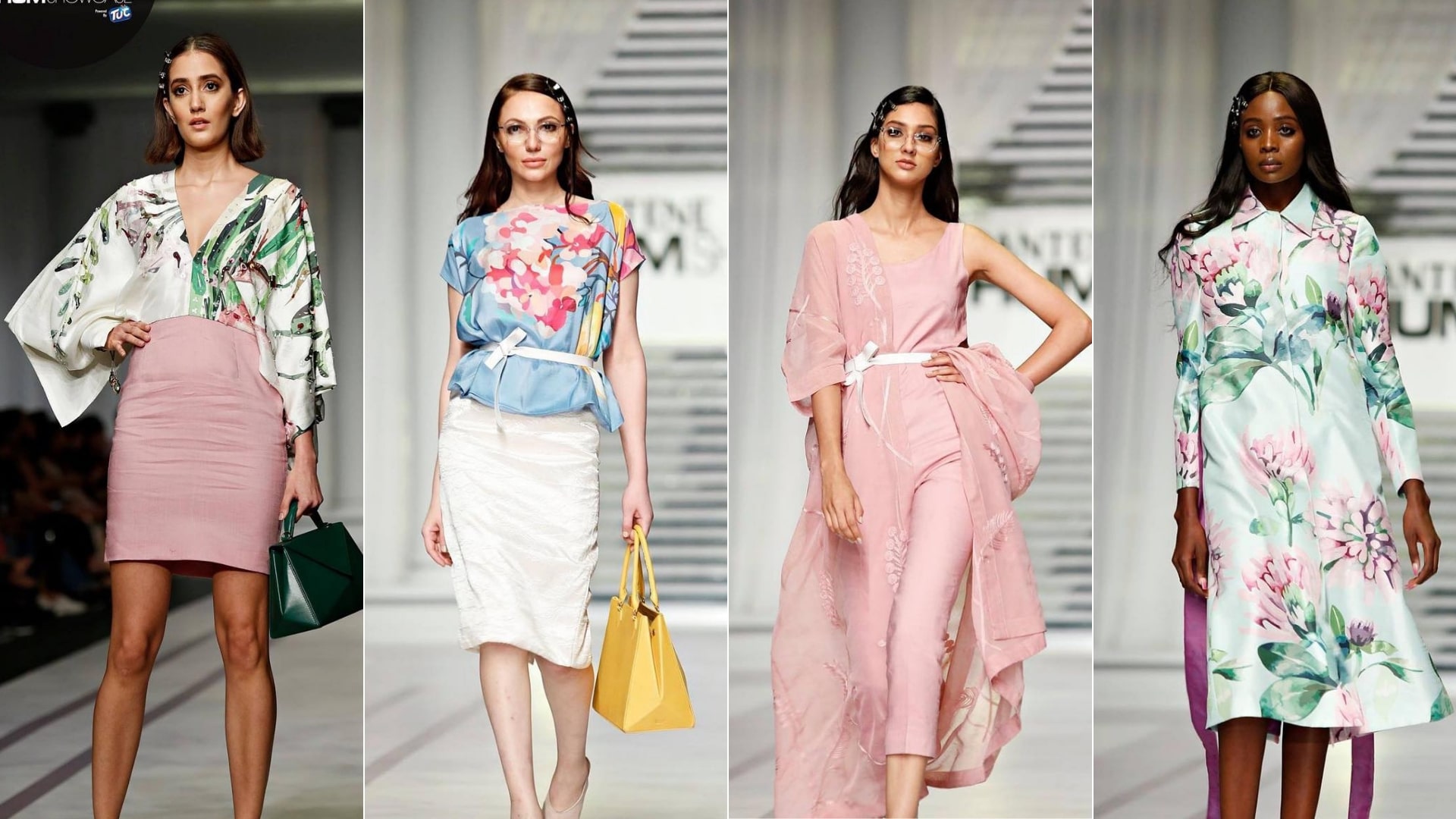 Image Fabrics
Again with Chikankari! The brands signature design motif was seen all over the ramp once again in its true form. The white line-up was elegant and beautiful without being gaudy or showy in any manner. However, we at Bridals.pk think they should have stepped out of their comfort zone and maybe should have been more experimental with their design motif. Well, …there's always a next time!
Deepak & Fahad
This designer duo used simple prints and tailoring to send a powerful message; saving the endangered species. They called their collection 'Markhor' in honor of Pakistan's national animal. Hareem Farooq and Ali Rehman Khan were the showstoppers and stole the show!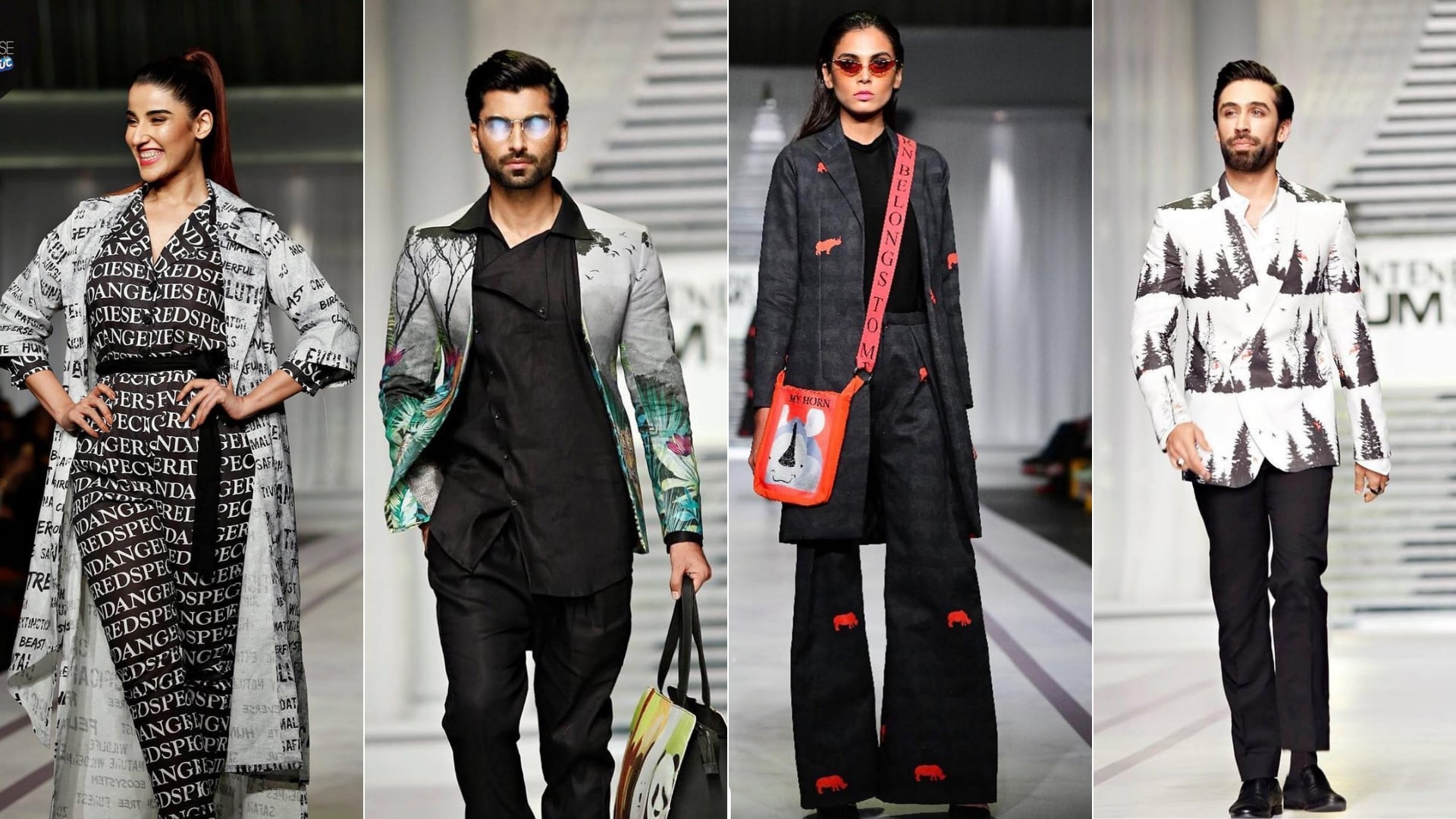 Sublime by Sara Shahid
Sara Shahid's collection 'Sunset' was a love poem she created for the yellows, oranges, and rust. The flowy, breezy dresses are made from the summer dreams. Not only will these silhouettes act as your best friend in this scorching heat this season but also, if you plan a little getaway visit to Paris, Bali or any other serene destination then trust us this should be your go-to label!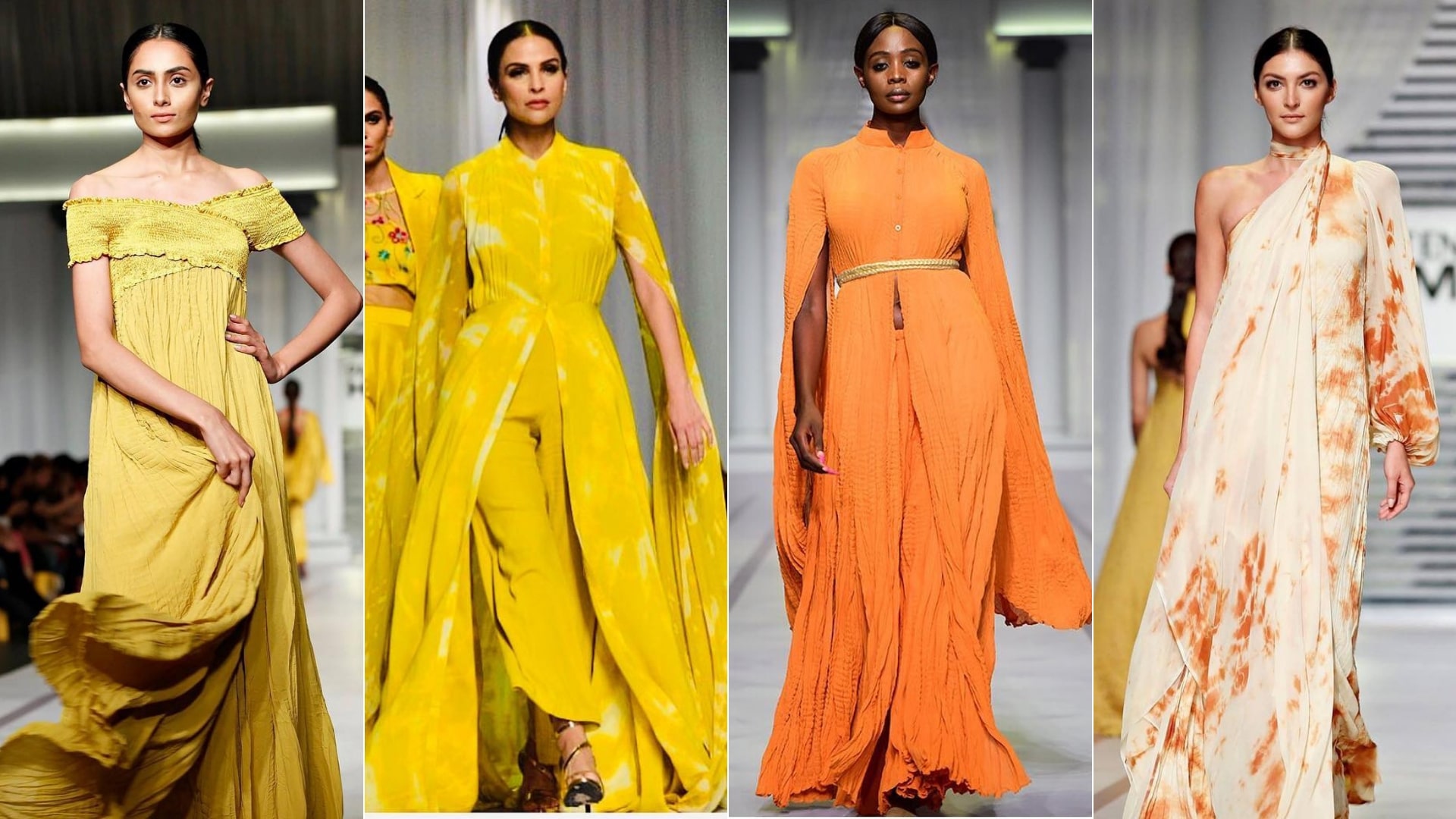 Stay tuned for we will soon bring you decoded designer collections presented at day two, and three.