Tips To Choose The Right Fabric For Your Wedding Lehenga
Feb 18, 2019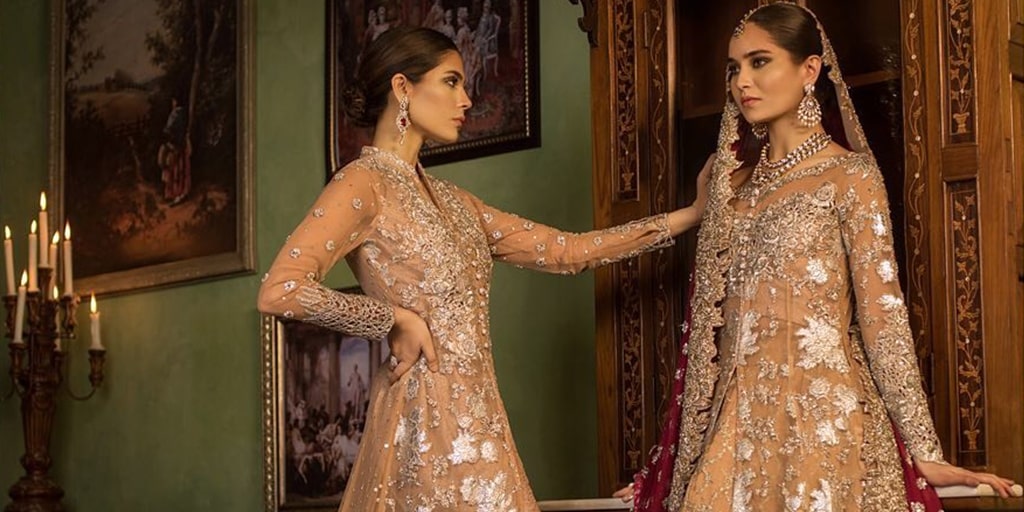 Your most important dress is your wedding lehenga. It is your lehenga that will be remembered for ages to come because of your wedding album. Even your wedding guests will cherish your bridal dress and it will become a talk of the town for a few days among your friends and family. Choosing bridal attire is as difficult as planning your whole wedding celebrations. There are numbers of factors that brides have to keep in mind before picking the dream lehenga. Among those factors, the fabric is the foremost important to consider because the fabric makes many decisions for your lehenga. It will control the overall look of the bridal lehenga and how the particular fabric will enhance your silhouette. Even the design, motifs and pattern that you have picked will be suitable for the fabric or will it create a problem, these are some of the questions that you must ask to yourself. The delicacy of any lehenga depends on the fabric and its coordination with the embellishments.  Here are some of the essential tips that will ease your lehenga fabric hunt.
1.  Georgette Or Chiffon For The Elegance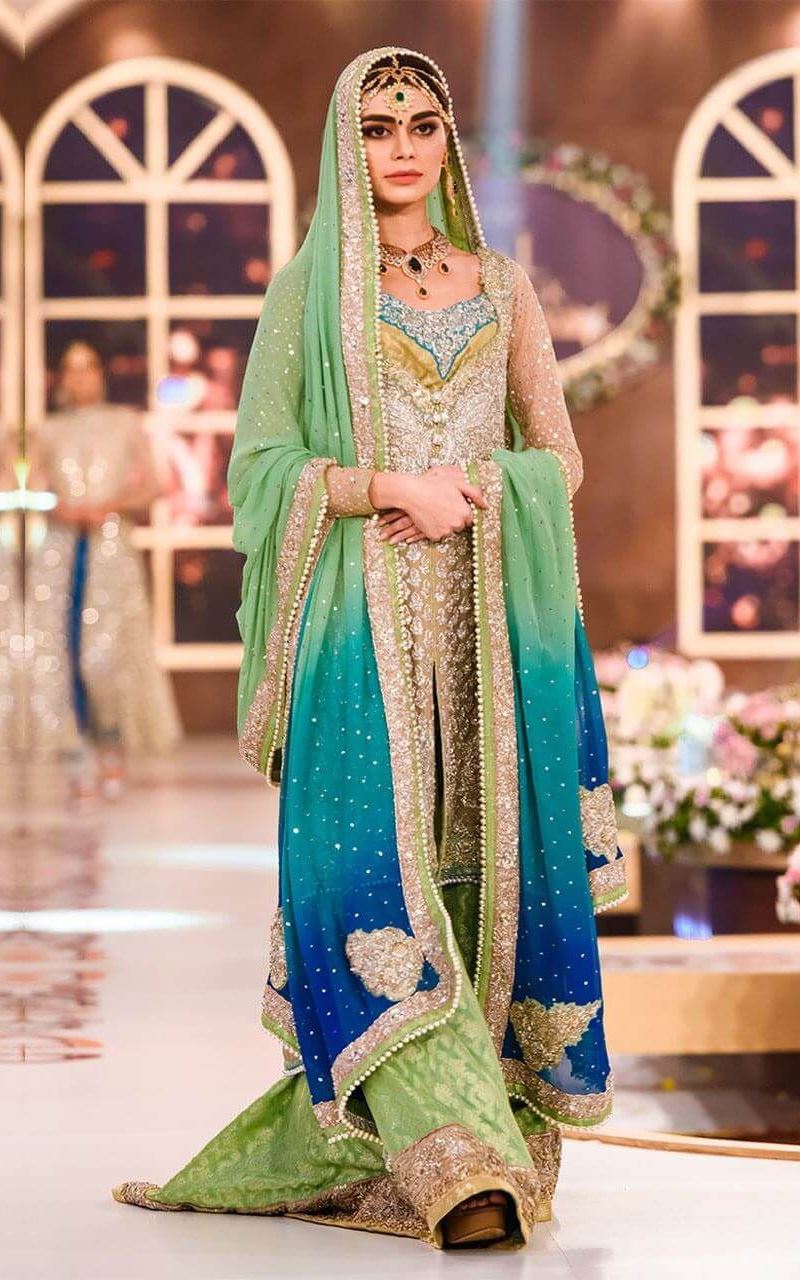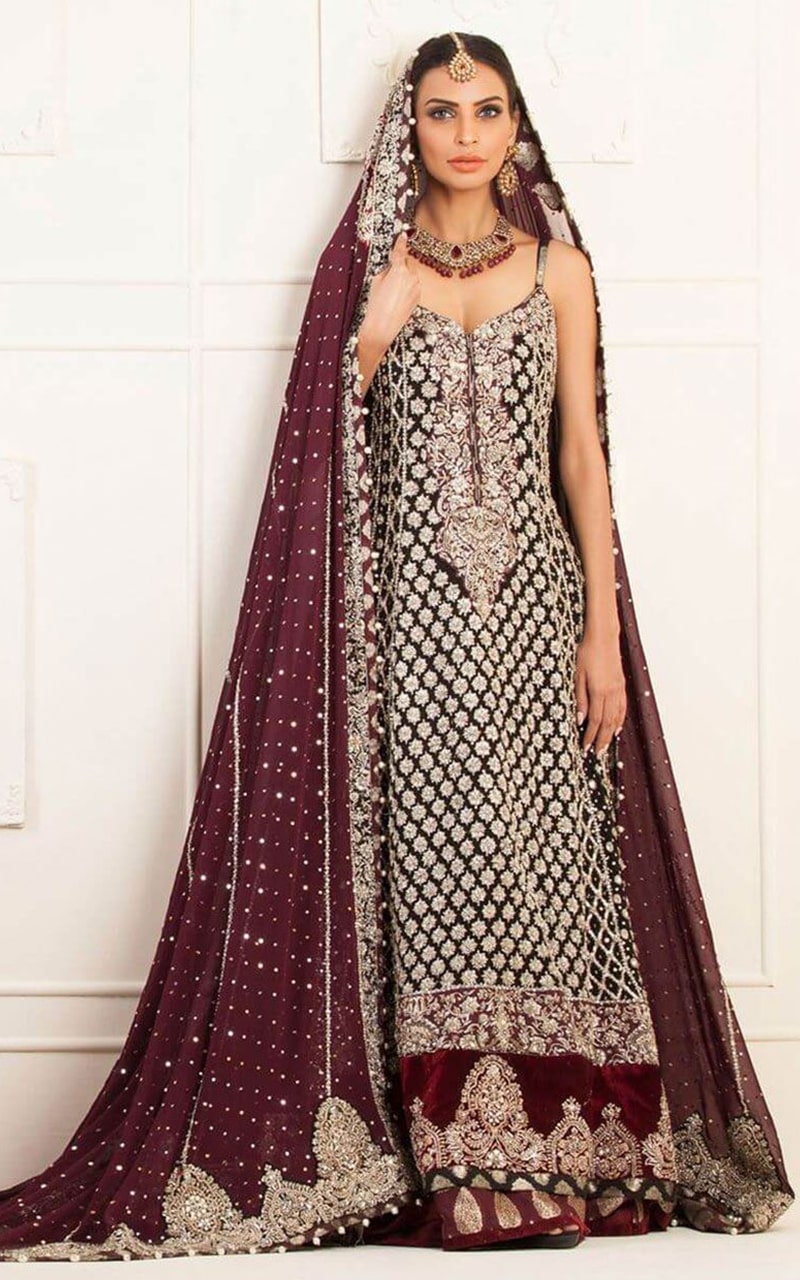 The most common fabric that brides usually pick is the georgette or chiffon for their bridal lehenga as the fabric is known for its lightweight and perfect falls. Georgette and chiffons are closely related to each other. This fabric is perfect for the brides who want their silhouette to enhance. Choose small and intricate work if you are not slim because you definitely don't want your figure to be prominent in a bad way.  Georgette and chiffon is every designer's favorite medium to work with, you will easily get your dream dress.
2.  Velvet For The Royalty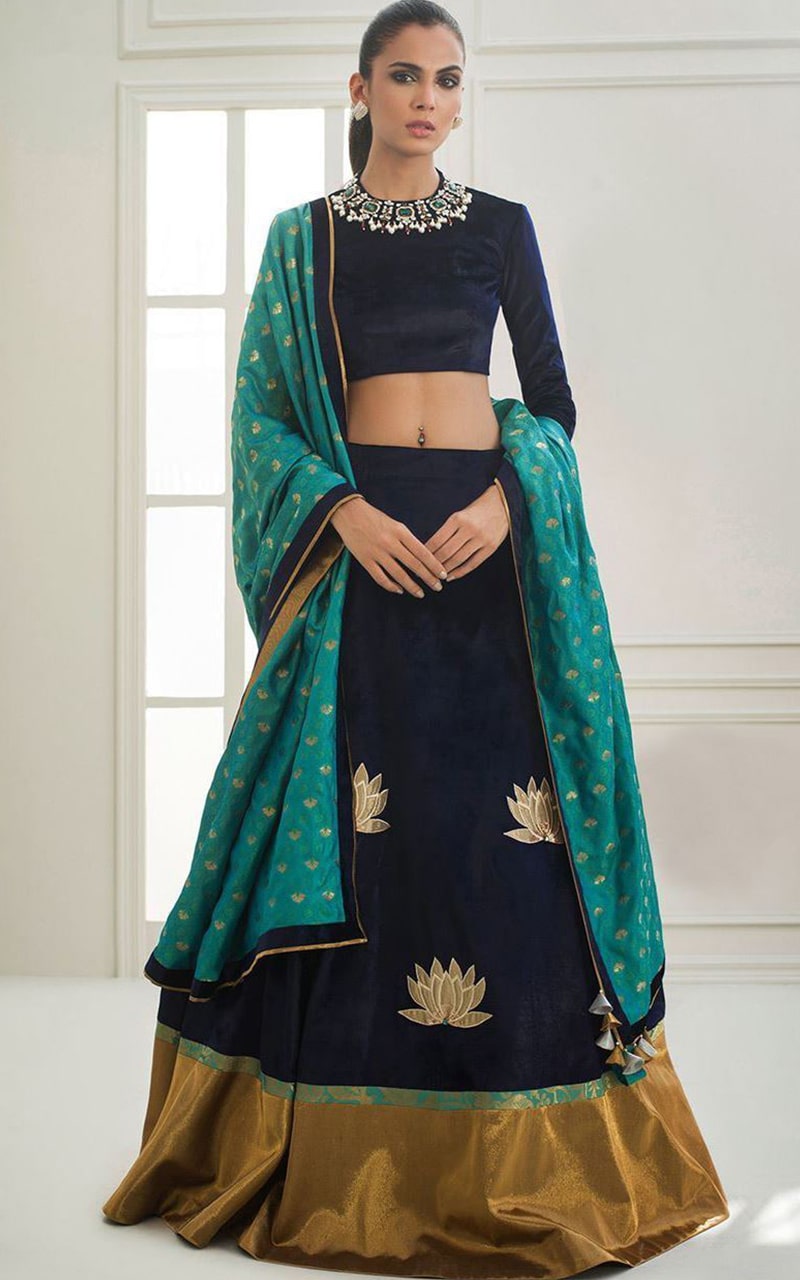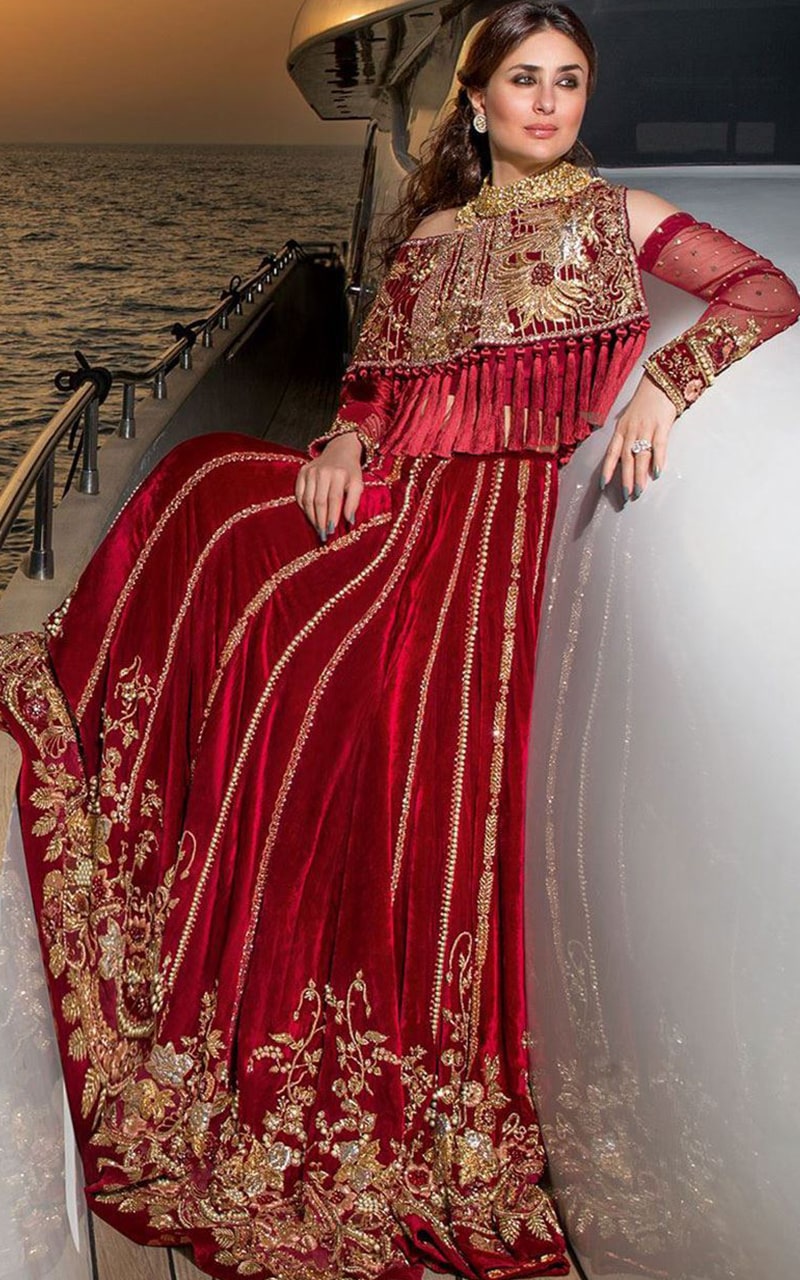 For the bride who wants to feel like a queen for a day, velvet is especially for you. Velvet is known for introducing regal charm to any dress and you won't regret making your lehenga in this fabric. Usually, velvet is preferred for winter weddings because it can keep you warm. The amazing thing about choosing this fabric is that you don't need to go for fully embellished lehenga, nominal embellishment will do wonder as velvet has its own formal look. You definitely don't want to overdo with the material, keep it minimal to elevate your look. Velvet is very much in these days; designers are beautifully experimenting with the medium.
3.  Silk For The Subtlety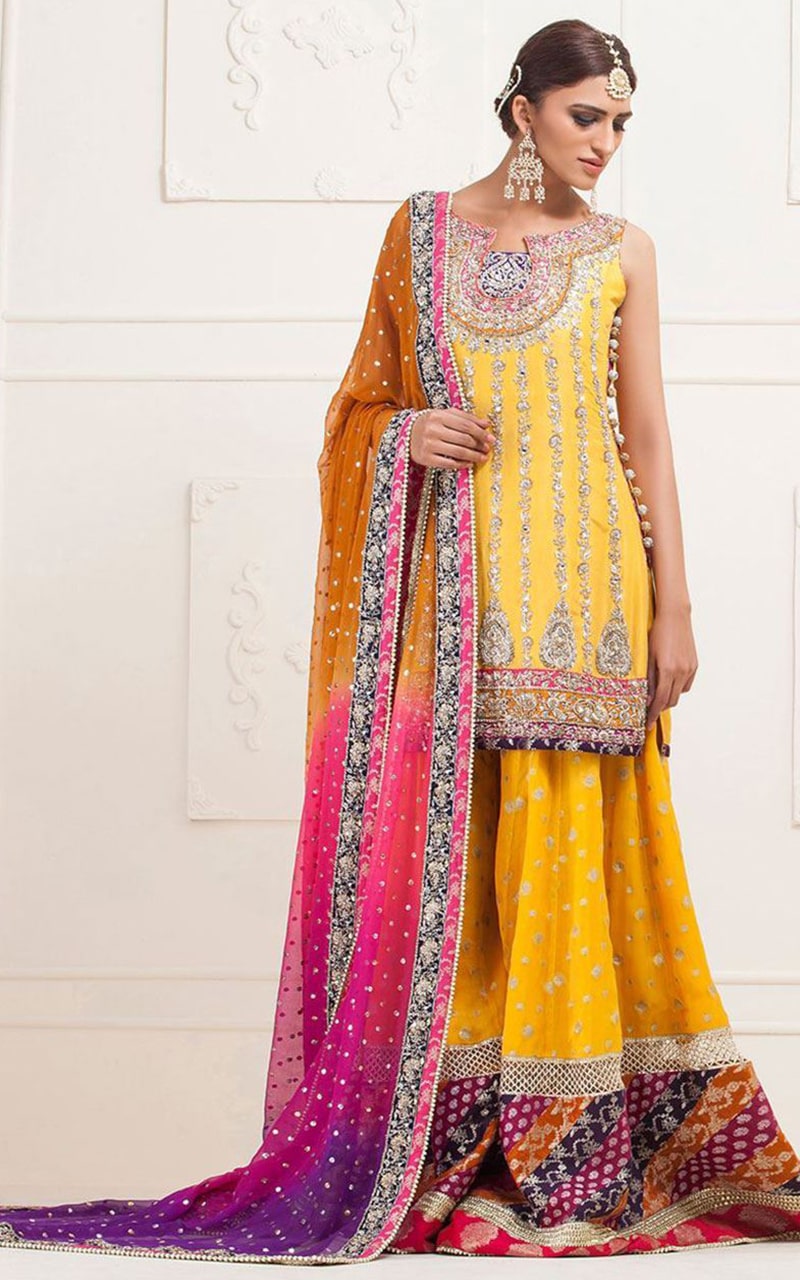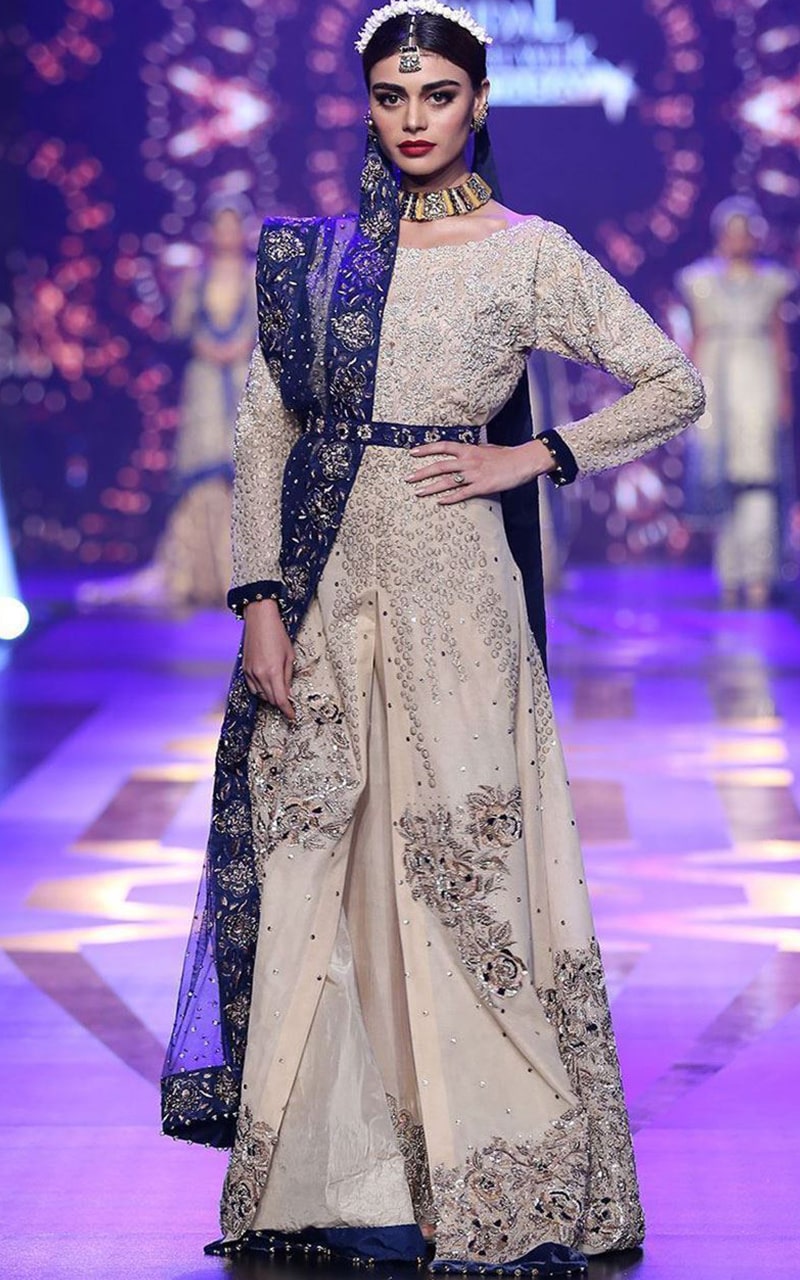 Silk fabric is undeniably for the timeless brides. It is a matchless option for your heavy thick border for your ethnic wear. One of the benefits of opting silk is that there are many different varieties of silk that you can choose from. Many designers are working on the silk for creating a beautifully embellished ensemble for the brides. Zainab Chottani has some of the amazing pieces go check them out.
4.  Brocade Is For Vibrancy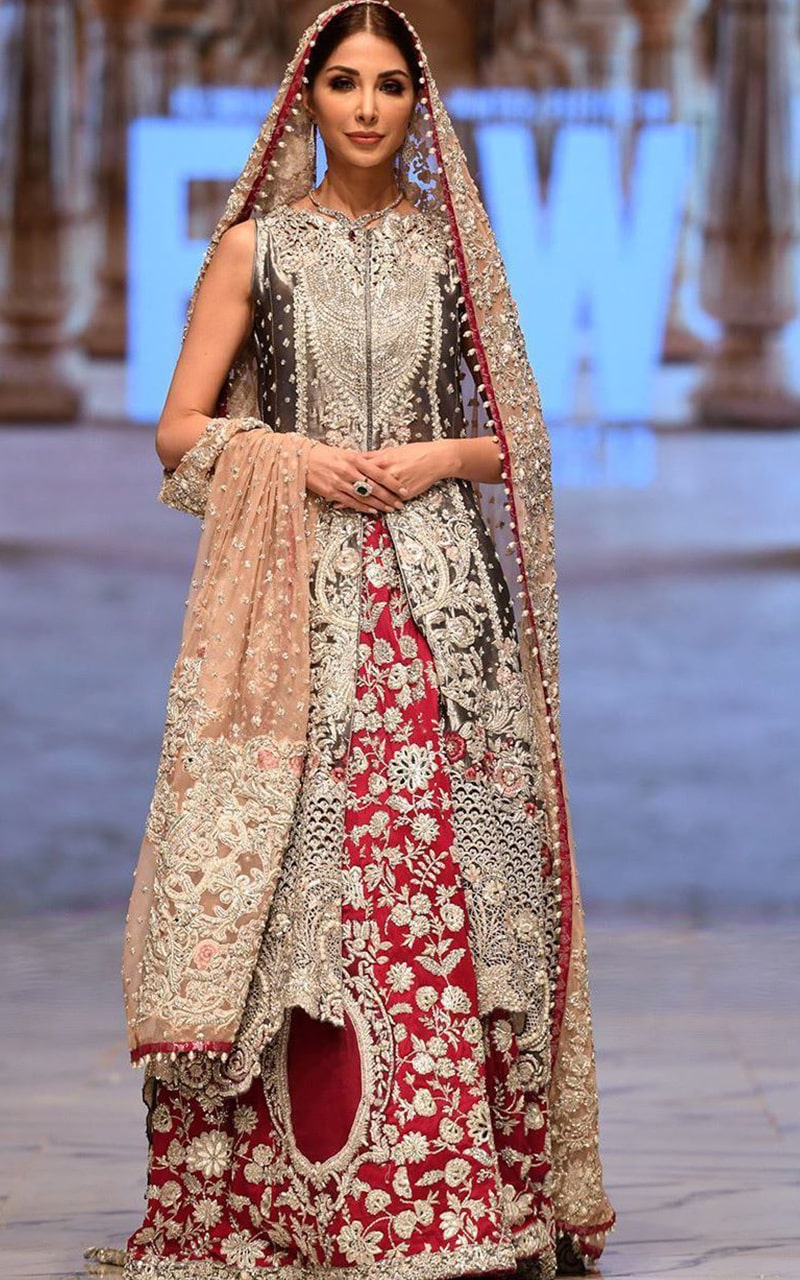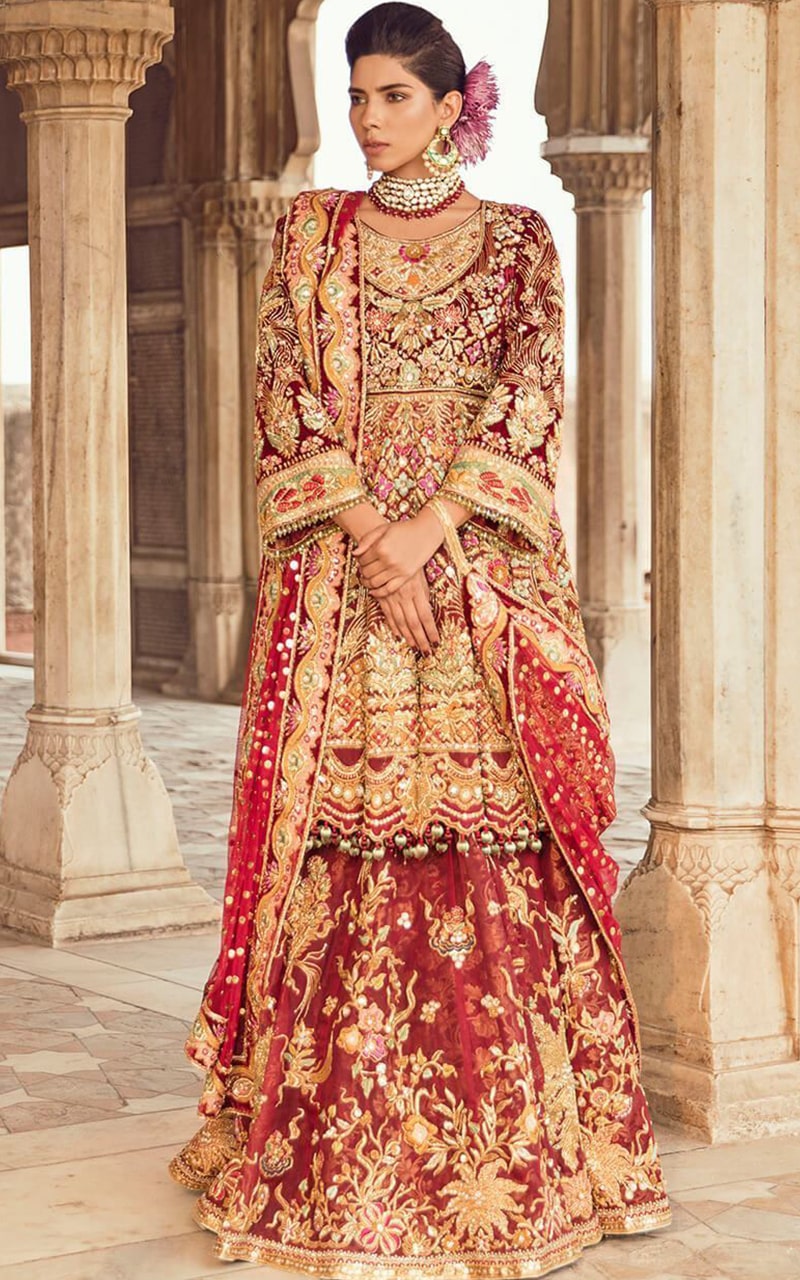 Brocade is another commonly used traditional fabric that designers are using in many beautiful ways. This fabric is known for rich touch that it introduces to the lehenga. Gold and silver work really look good on the brocade because it enhances the volume and perfection of the lehenga.
5.  Net for the donning up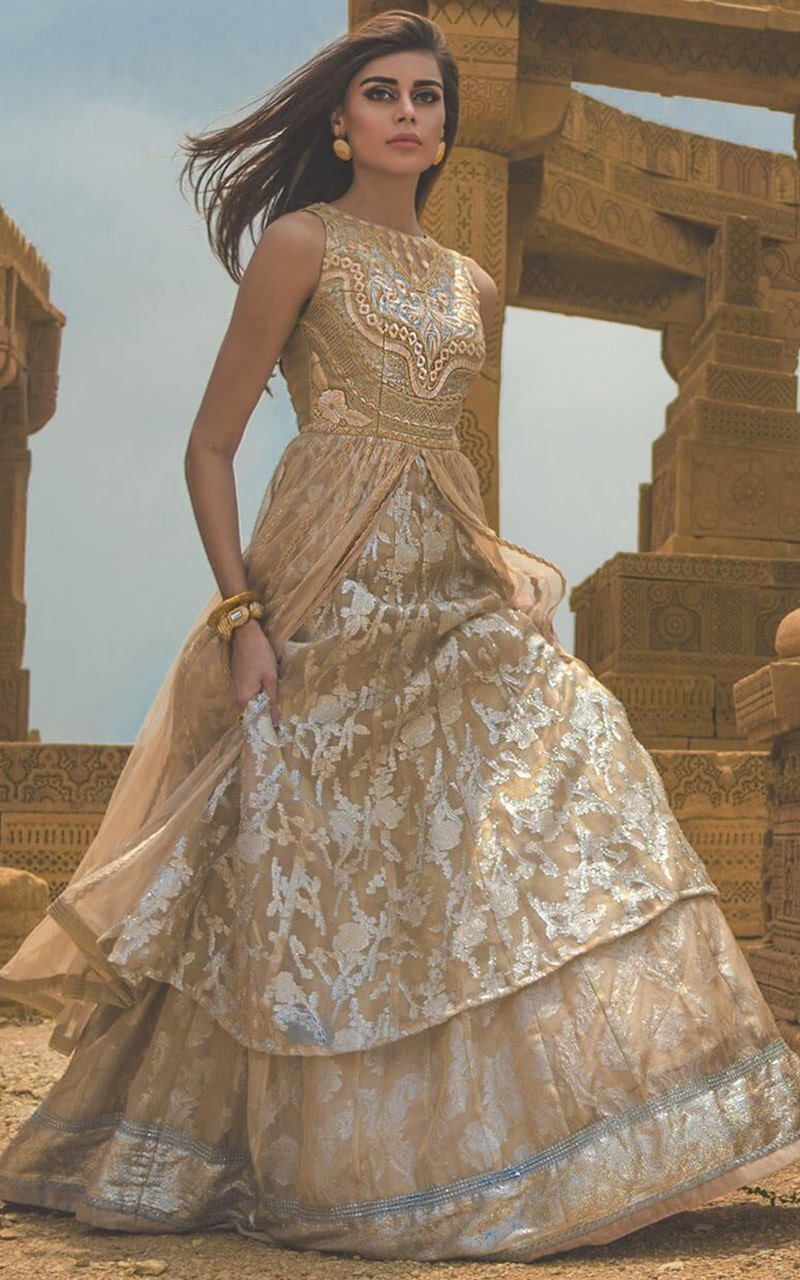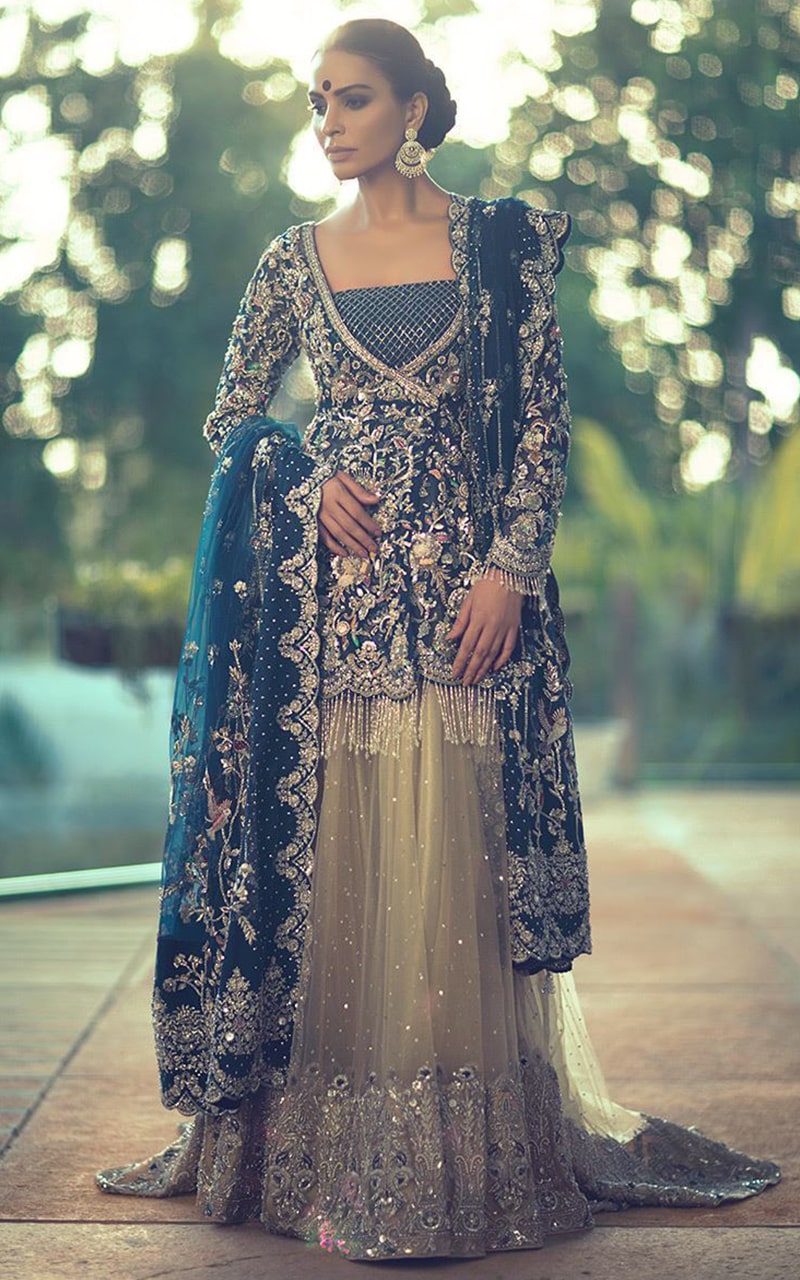 Net is popular for its lightweight quality and it is perfect for the brides who don't like to wear heavily embellished lehenga on their special day. Heavy embroidered and embellished net lehengas are our favorite because design work on net looks so refined and delicate that it fits perfectly to the bride.
These are some of the customary fabrics that are used to make bridal lehenga. No one can deny the beauty that these above-mentioned fabrics add to your bridal look. Indeed, fabrics play a great role in increasing the beauty of your bridal lehenga.