Timeless Watches For Brides And Grooms To Wear On Their Wedding
May 02, 2019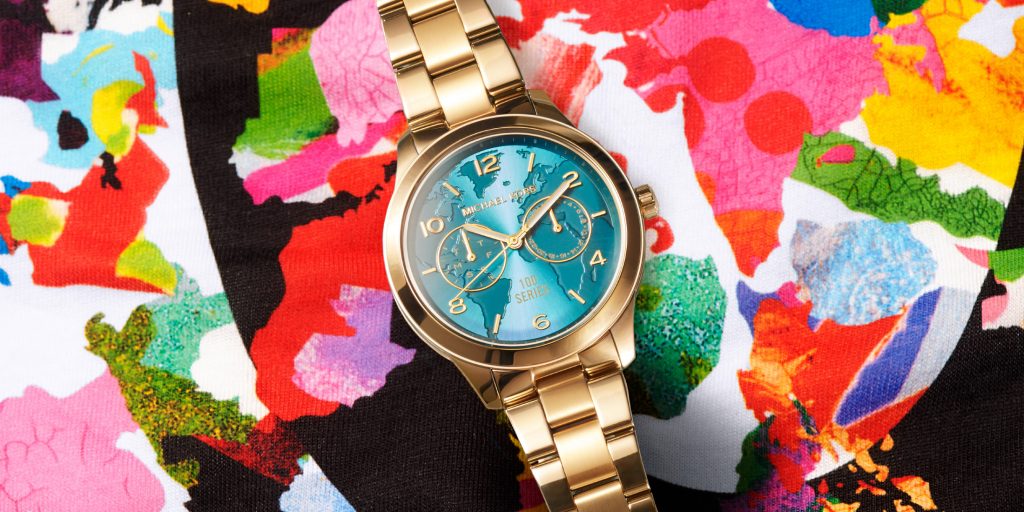 Author: Hadia Hassan
We live in an age where most of our generation is of the view that cellular phones have rendered wrist watches useless. But what most of us fail to realize is that a watch is a statement accessory that instantly adds class to your stature. Consulting your watch to confirm the time is definitely classier than whipping out your phone and looking uninterested in your surroundings. Moreover, it goes without saying that people with watches emanate an air of practicality and make it look like you're on top of your style game.
Your wedding is that time of your life when you should look the most impressionable. So dear brides and grooms, we suggest that you plan ahead and order coordinated timeless watches to look completely in synch with each other throughout your wedding celebrations! Or grooms can gift matching Cartier watches to their brides-to-be as a small wedding present in order to make them feel cherished and loved. It is needless to say that you can hold on to these accessories as a stark reminder of the bond you two share till death parts you. Here are some watches that both brides as well as grooms can wear on various events of their weddings:
1. Classy Cartier Watches For Your Engagement
Like Beyonce says, "If you like it then you should have put a ring on it." And if you are putting a ring on her finger to make things official then we suggest that you do it in style. These Cartier watches for him and her make the perfect engagement accessory. Just wait till those camera flashes start clicking away at your dazzling identical Cartier watches. The groom should opt for the chic Calibre de Cartier Chronograph watch in stainless steel while the bride can wear a similar small size Panthere de Cartier set in diamonds because diamonds are indeed forever.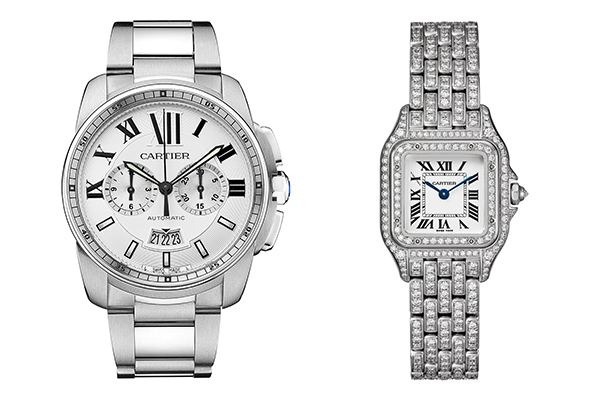 2. Perfect Piaget Watches For Your Nikah
Your Nikah basically seals the deal and you wish for every moment of it to be perfect. From the outfits to the venue and accessories everything should be flawless. For this very, very special moment in your life we have picked out the Altiplano 60th Anniversary watch in pink gold for him and the dazzling Verde Bisazza cuff jewelry watch by Piaget for her. Feast your eyes on these breathtaking beauties!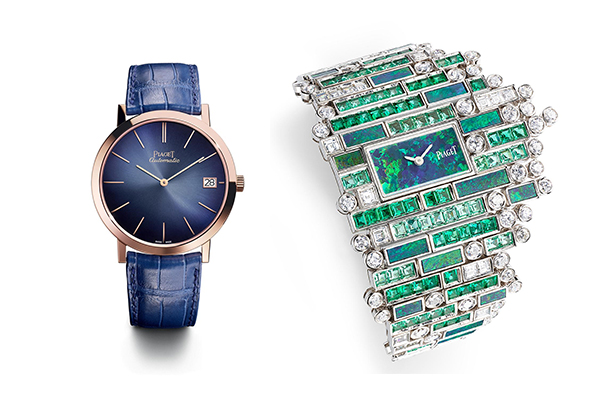 3. Look Carefree in Chopard On Your Mehendi
Ladies imagine your man in a traditional kurta shalwar on his mehendi with a Chopard watch on his wrist. Now isn't that a sexy image? Well we're glad to have put this image in your mind then. Without further ado, get your hands on these gorgeous watches for your Mehendi. You two will be sure to make a fine sight together. We have picked out the Imperiale Joaillerie high Jewelry watch for her and the L.U.C GMT One watch in rose gold for your Mehendi.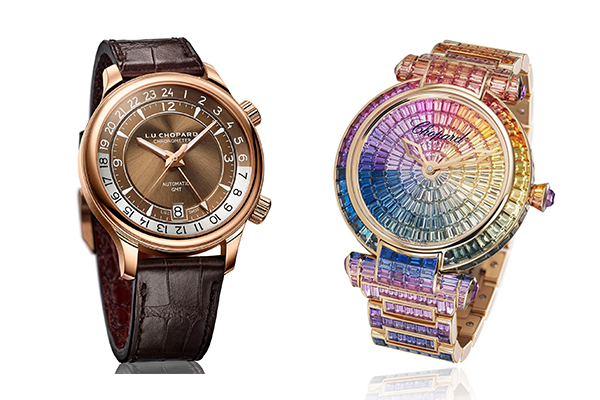 4. The Regal Rolex For Your Barat
You two will be all set to rule the world in Rolex watches on your Barat. Rolex is for royalty and what better day to wear Rolex watches than on your barat when you become his queen and the two of you become a team. Your Rolex watches will reflect your unison and every eye in the room will be on you two and your Rolex watches when you make an entrance. For your barat we have picked out the Datejust Pearlmaster 34 Jewelry watch for her and the Oyster Perpetual Submariner Date watch for him.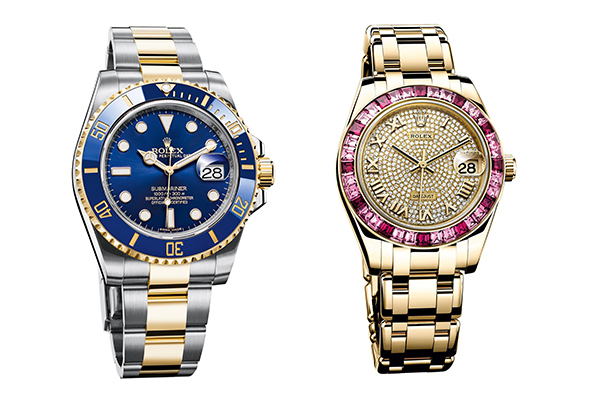 5. Van Cleef And Arpels For Your Walima
The Walima marks the end of the whole wedding affair and you'll find yourselves exhausted at this point. But nevertheless the two of you will feel a sense of achievement too because you get to share the rest of your lives in harmony together. Our pick for your Walima includes the Pierre Arpels watch in white gold for him and spectacular Ruby secret watch by Van Cleef & Arpels for her.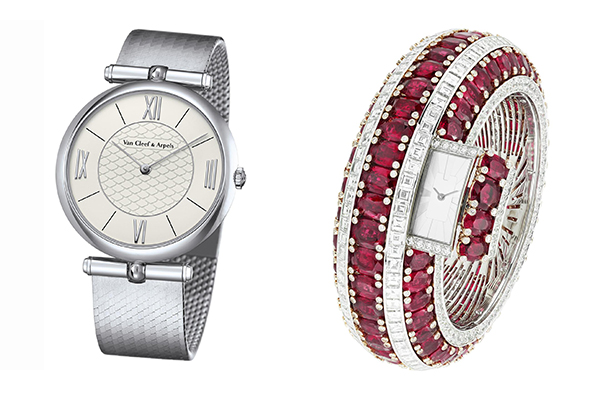 These are the watches we at Bridals.pk deem fit for every single event of your wedding. So all you ladies and their gentlemen get your hands on these watches to look absolutely beguiling on every single event of your wedding!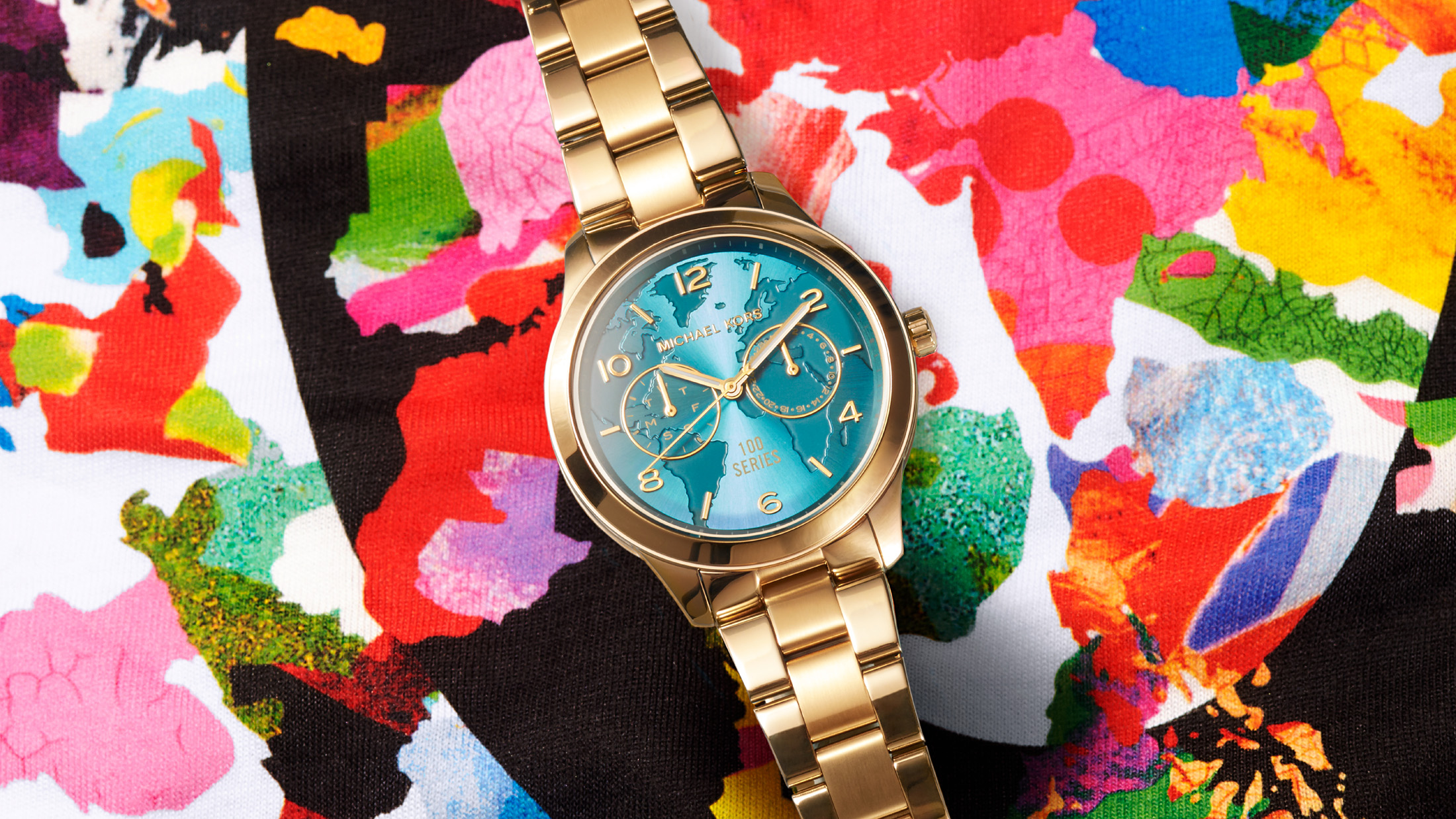 Timeless Watches For Brides And Grooms To Wear On Their Wedding
Description
Rolex, Cartier or Piaget?
Admin
Bridals.PK
https://blog.bridals.pk/wp-content/themes/bridal/images/logo.png