Rekha: The Evergreen Saari Queen, A Timeless Diva And A living Legend And An Icon!
Feb 04, 2020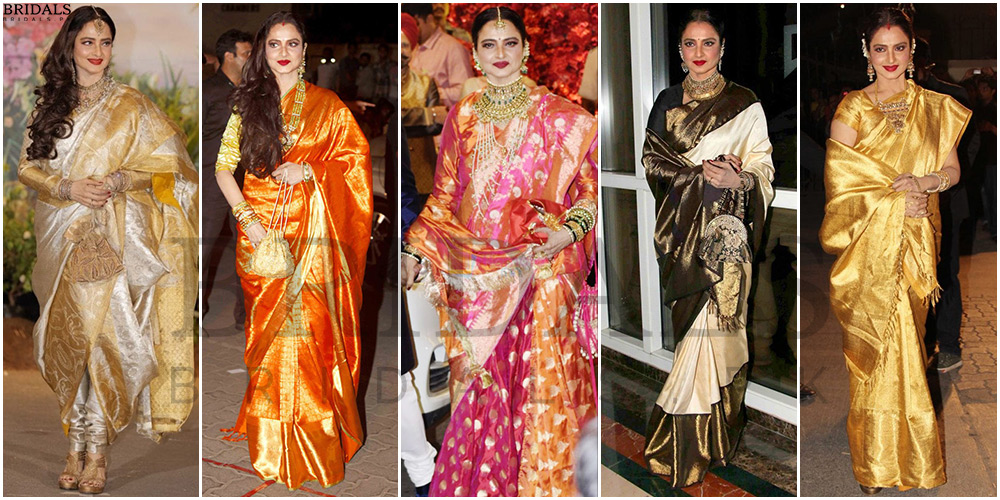 Article by: Zahra Haider
This woman mesmerized the entire world with her magnetic personality. She sent such a 'salaam-e-ishq' to everyone that every 'pardesi' even ended up being her 'mastana'. Every director wanted to cast her, every celebrity craved her class and elegance and the paparazzi (till date) can't stop buzzing around her. She adds life to the party and fire on the stage. Her unattainable personality is what makes her so desirable to all. She is a woman of such panache that her name alone can start a fire and not just a spark! She is a timeless classic. Also, her name has been synonymous with fashion since the 70s.
Who Is She?
She's an epitome of beauty who has stood the test of time, refuses to age in fact looks younger day by day. With her forever red lipstick, the sindoor being her trademark and the long luscious black locks that are almost always kept natural, this 'Umrao Jaan' has conquered the hearts of millions with her charming ada! This goddess needs no further introduction because she has it all! Rekha Jee, our eyes and our hearts swoon with the mere mention of your name and this 'silsila' started with the charisma you possess! With her impeccably irreplaceable fashion statements, she still continues to be an inspiration for many. Almost all the designers beg her to adorn their couture pieces and once she does, there's no one that matches her level of extravagance!
Since, the shaadi season just never tends to end on this side of the equator, and all of us ladies love flaunting a good saari. Hence, this time around we at Bridals.pk have taken few style notes from the fashion queen herself! From her Kanjivaram silk saari's to Banarsi ones she is an evergreen style icon. Ladies, please step aside and let the saari queen enter!
Feast your eyes on her various saari looks to gain inspiration of how it's done.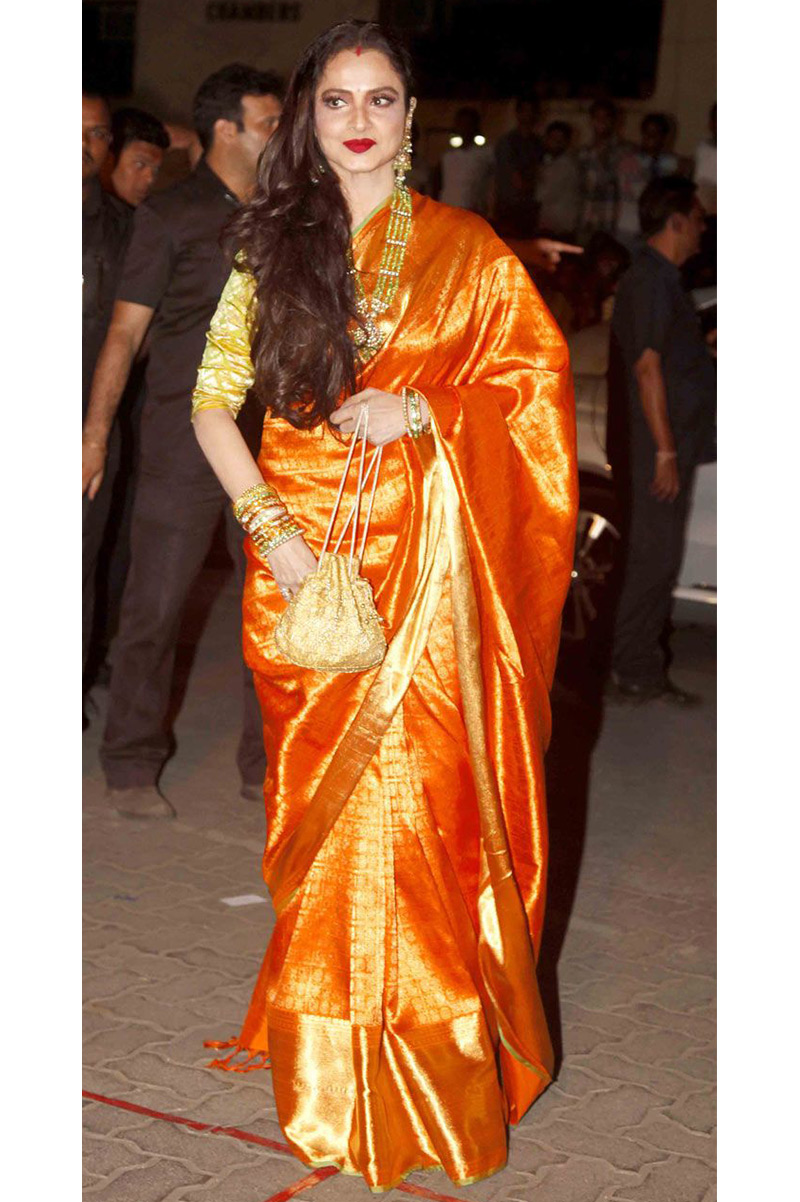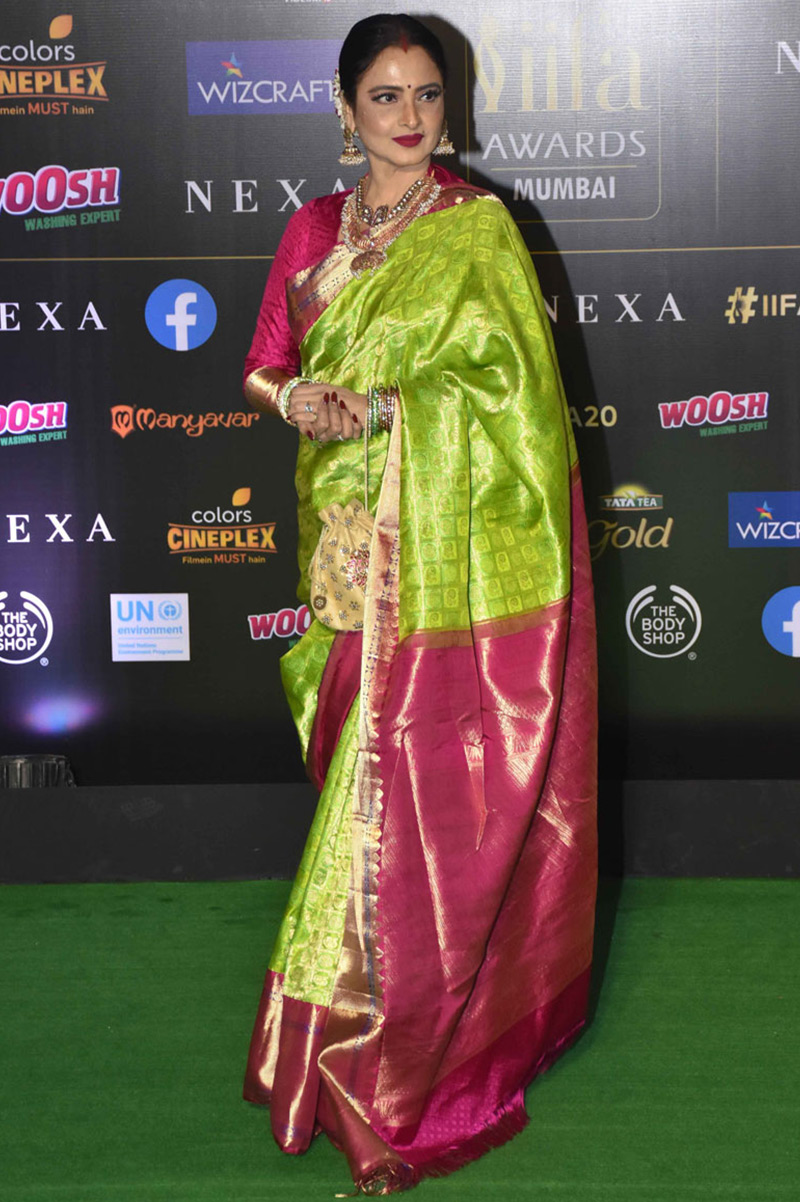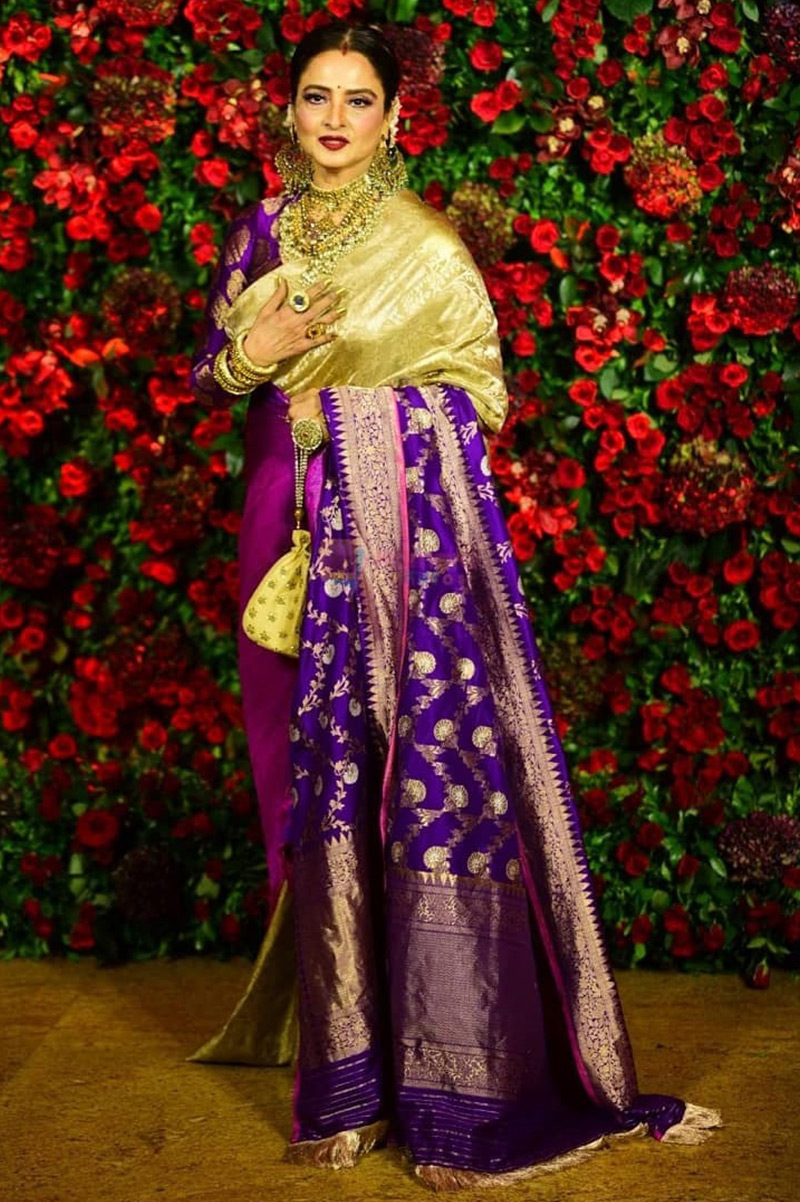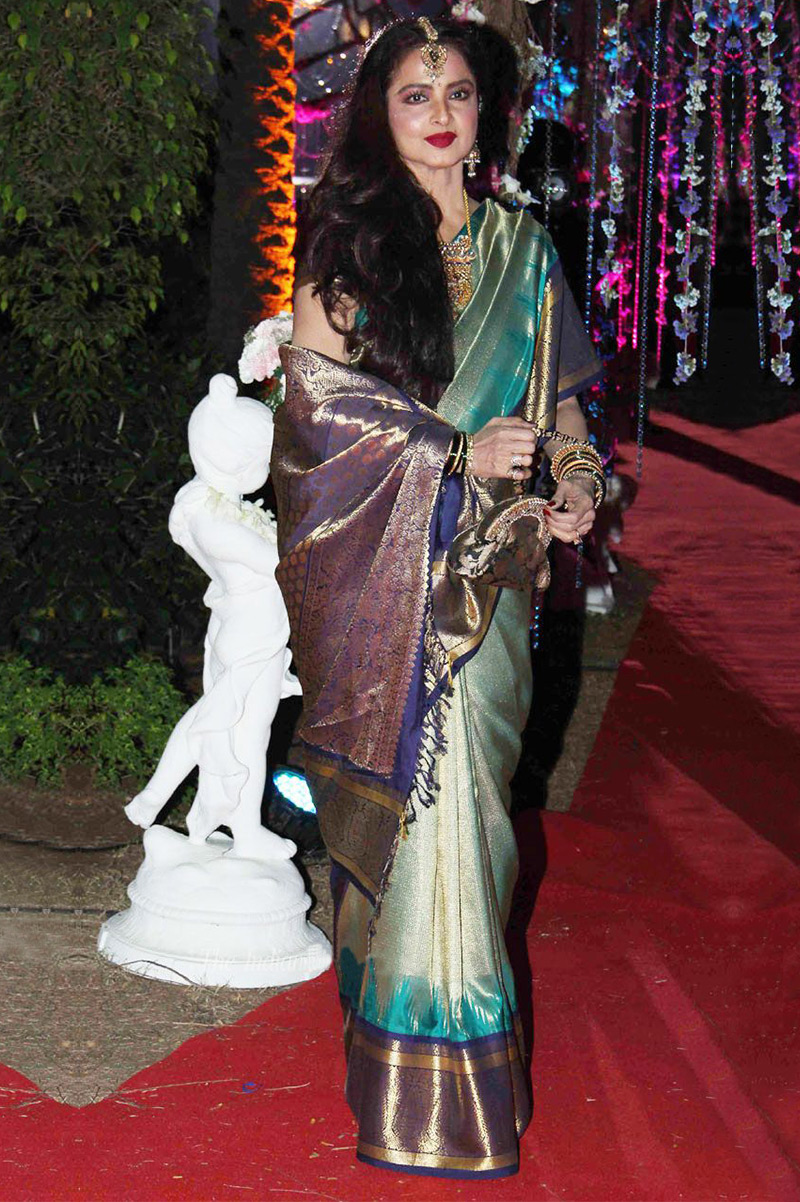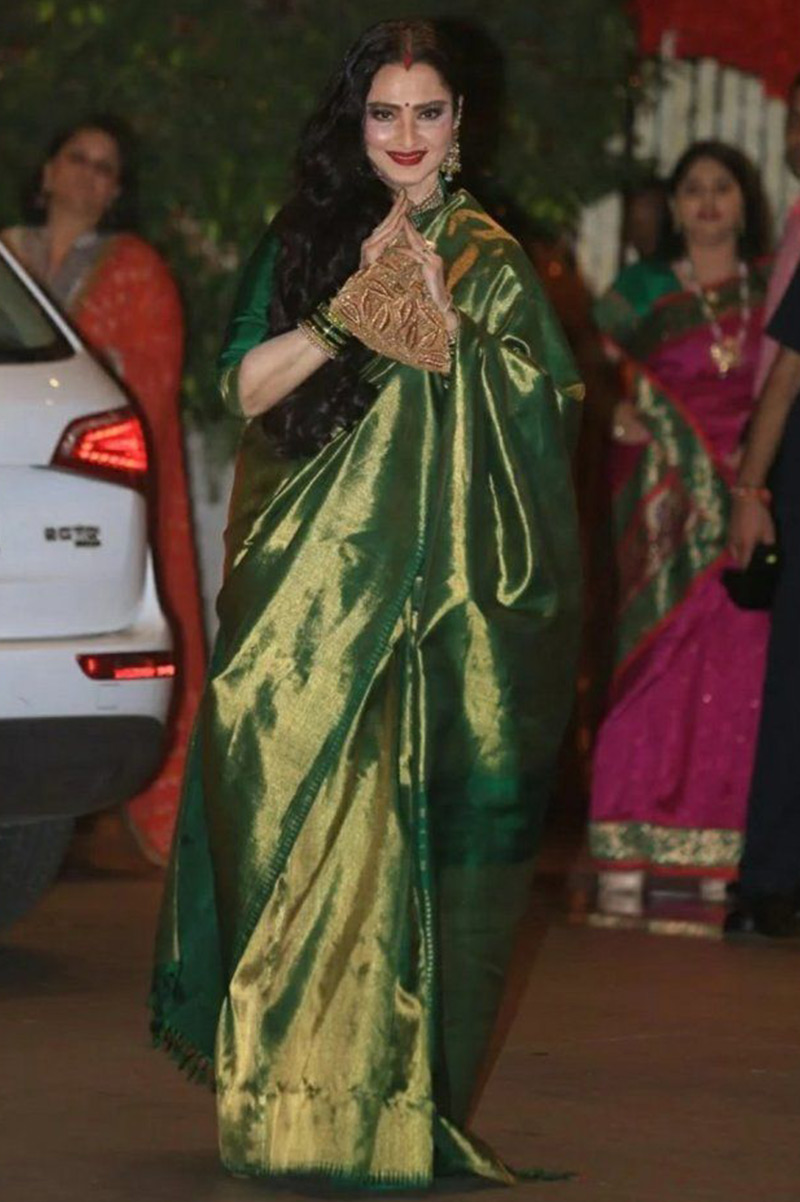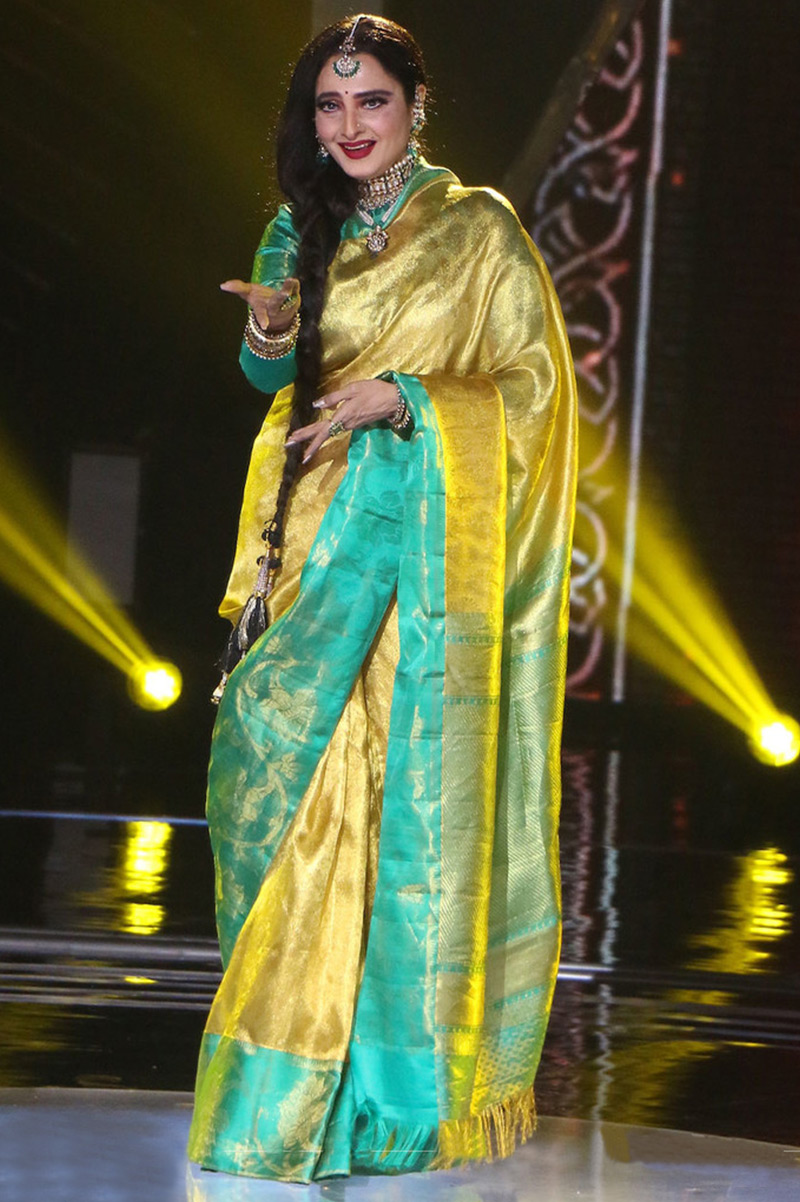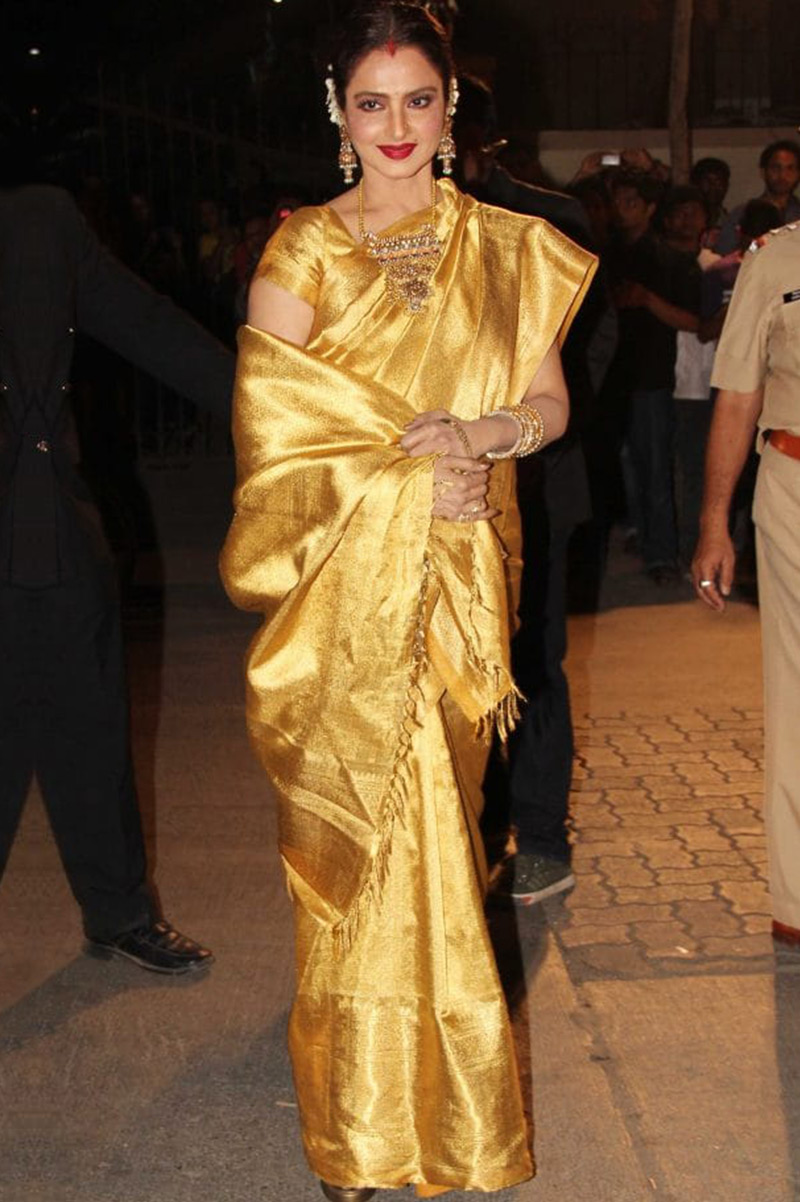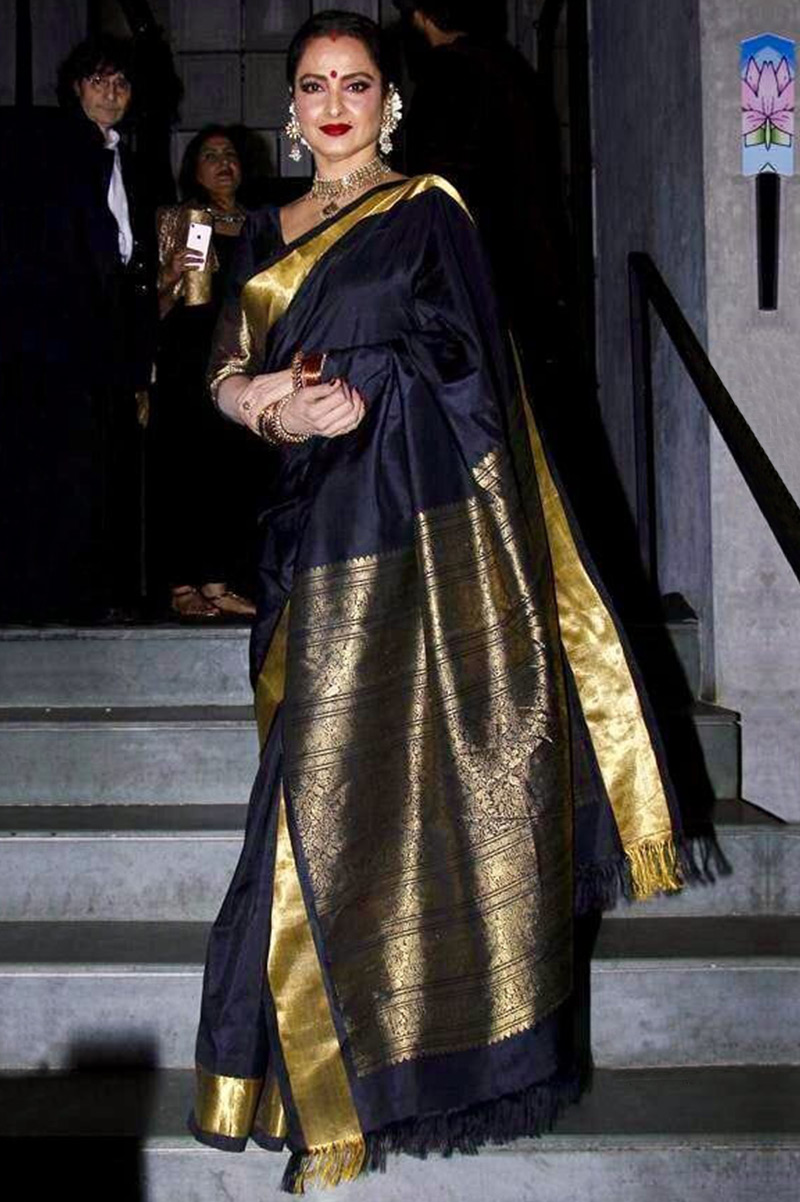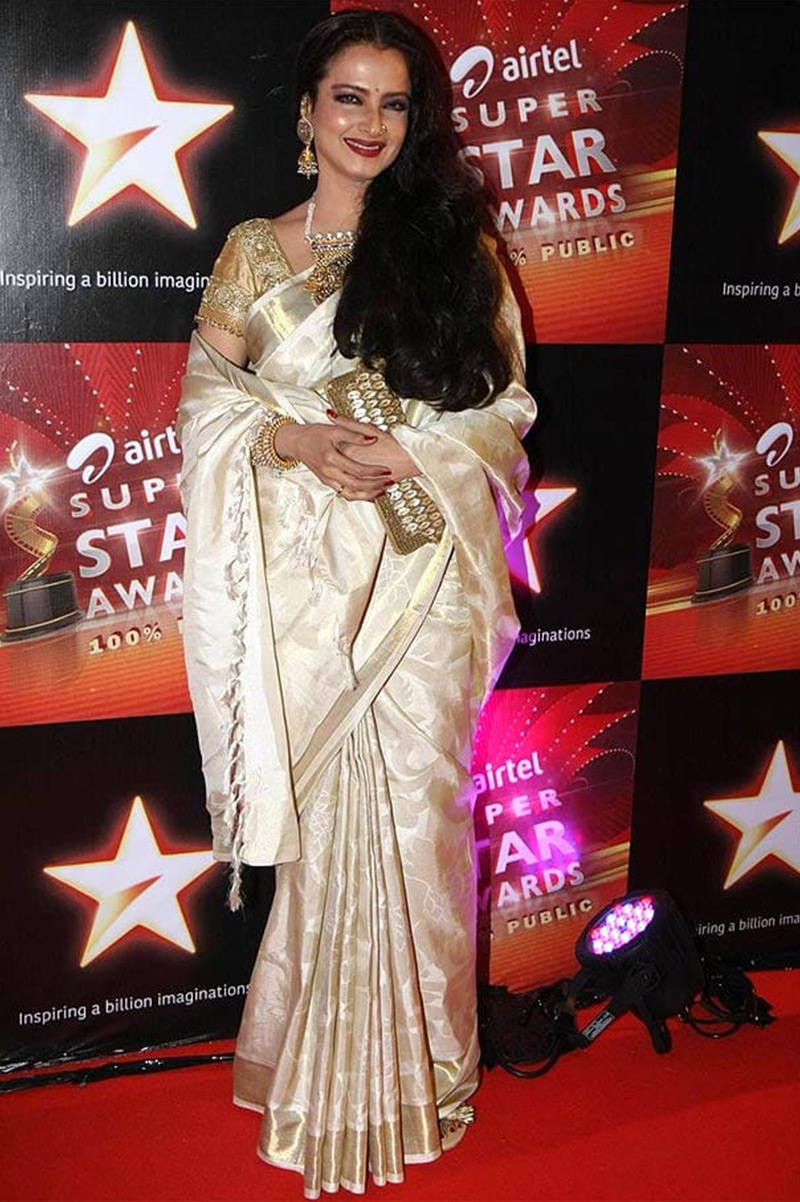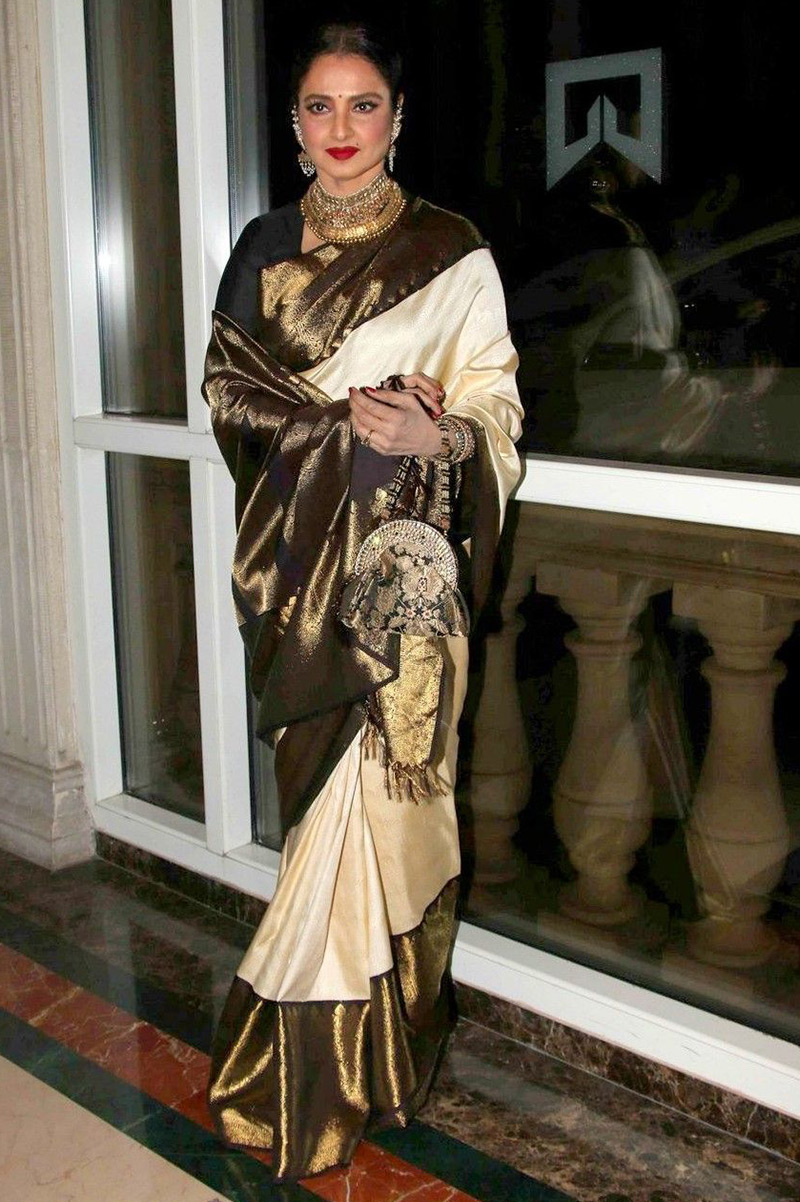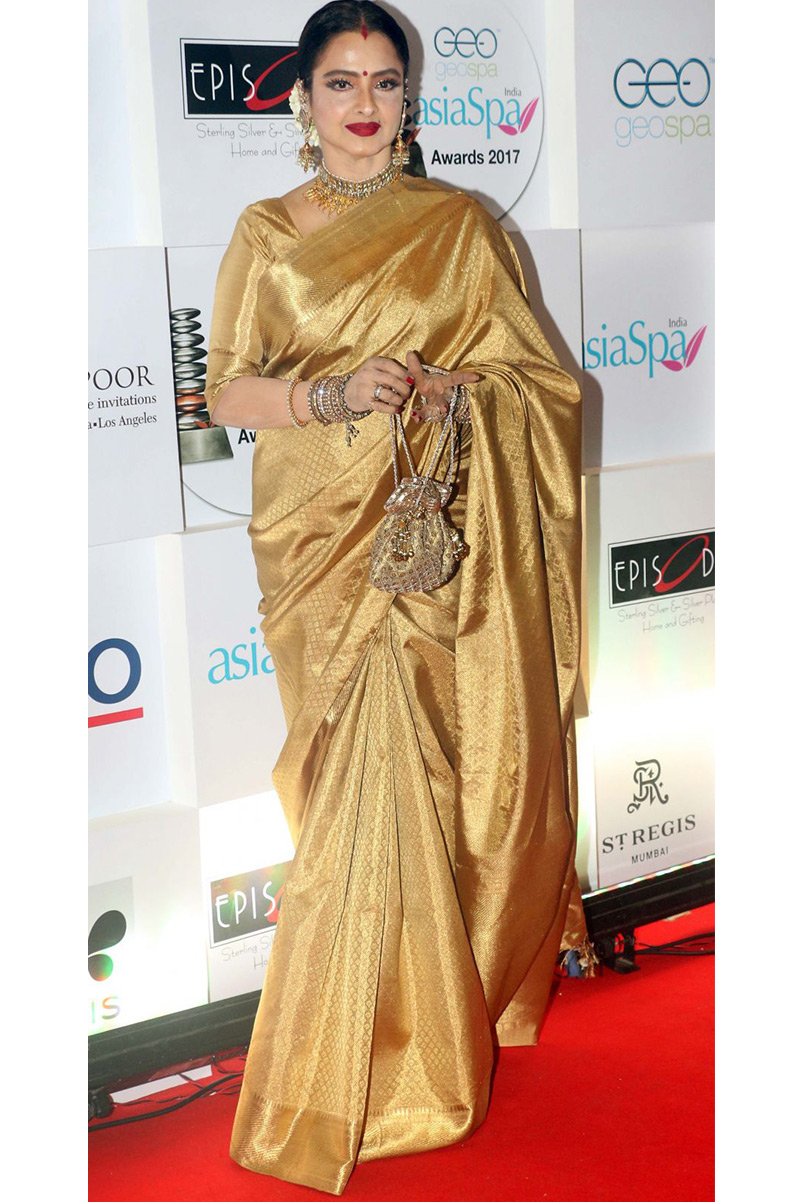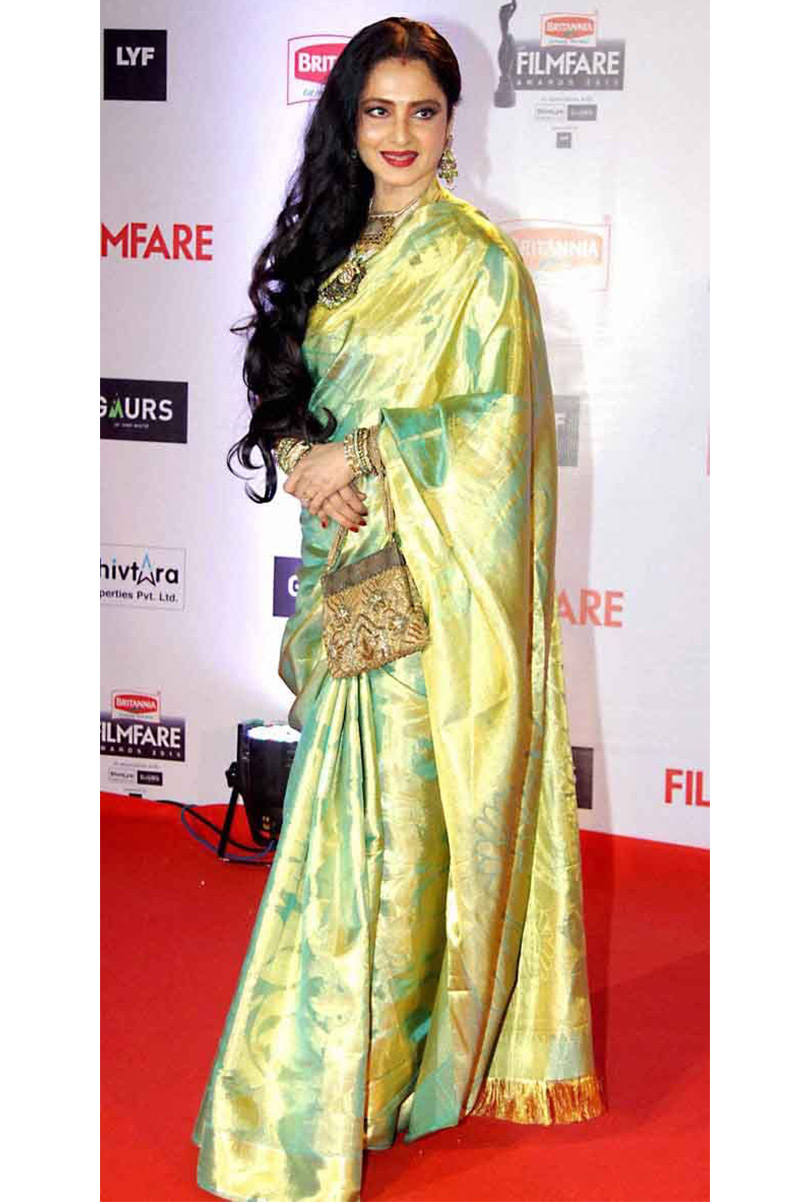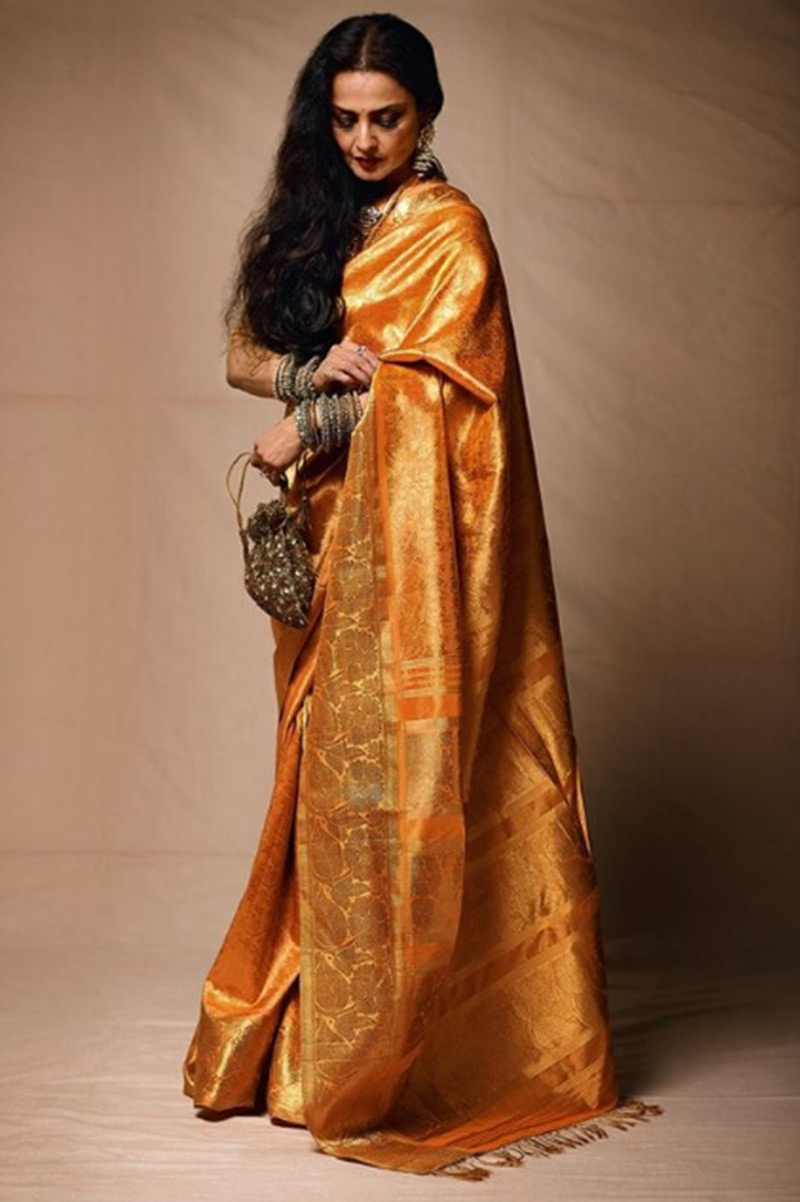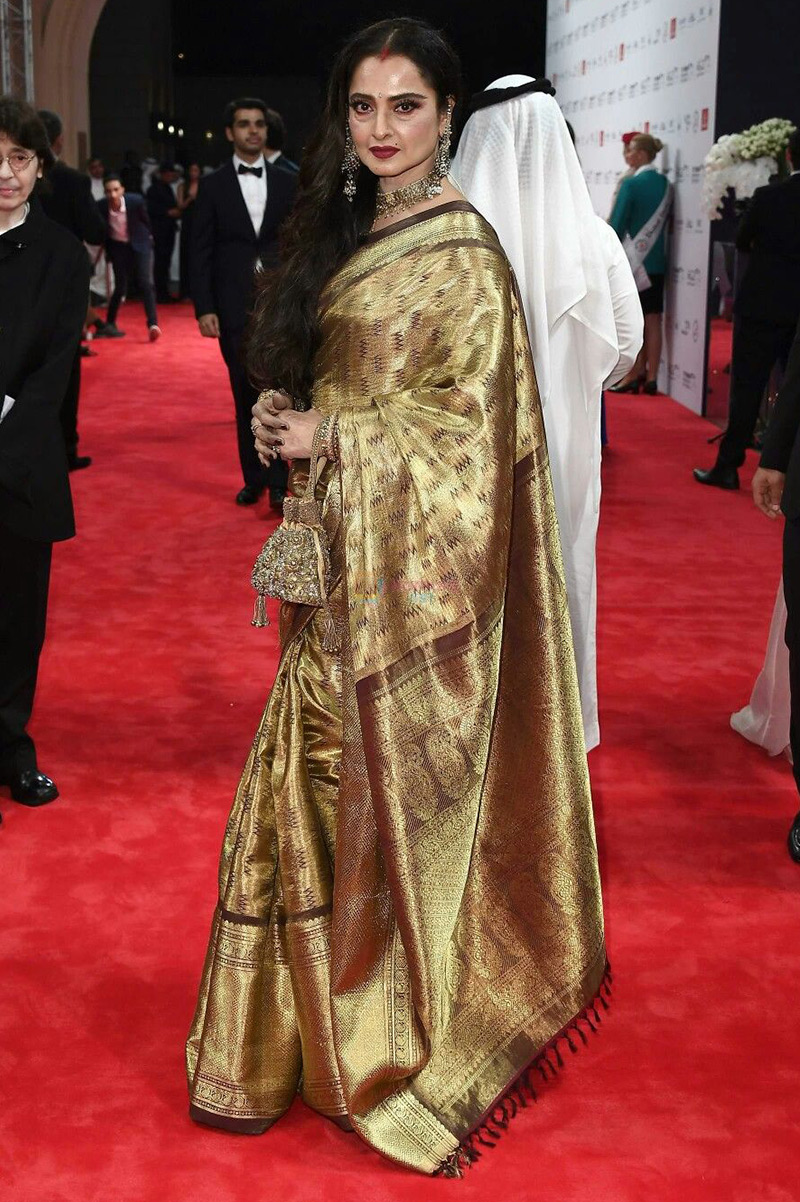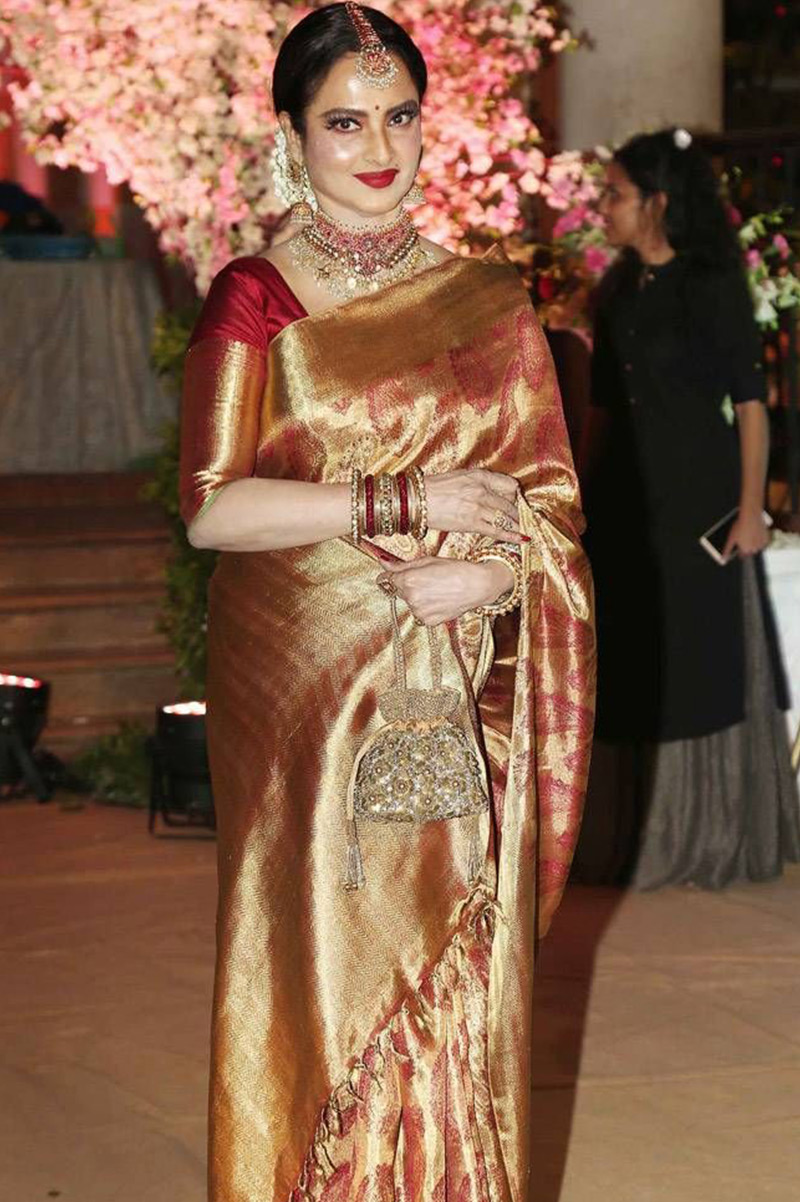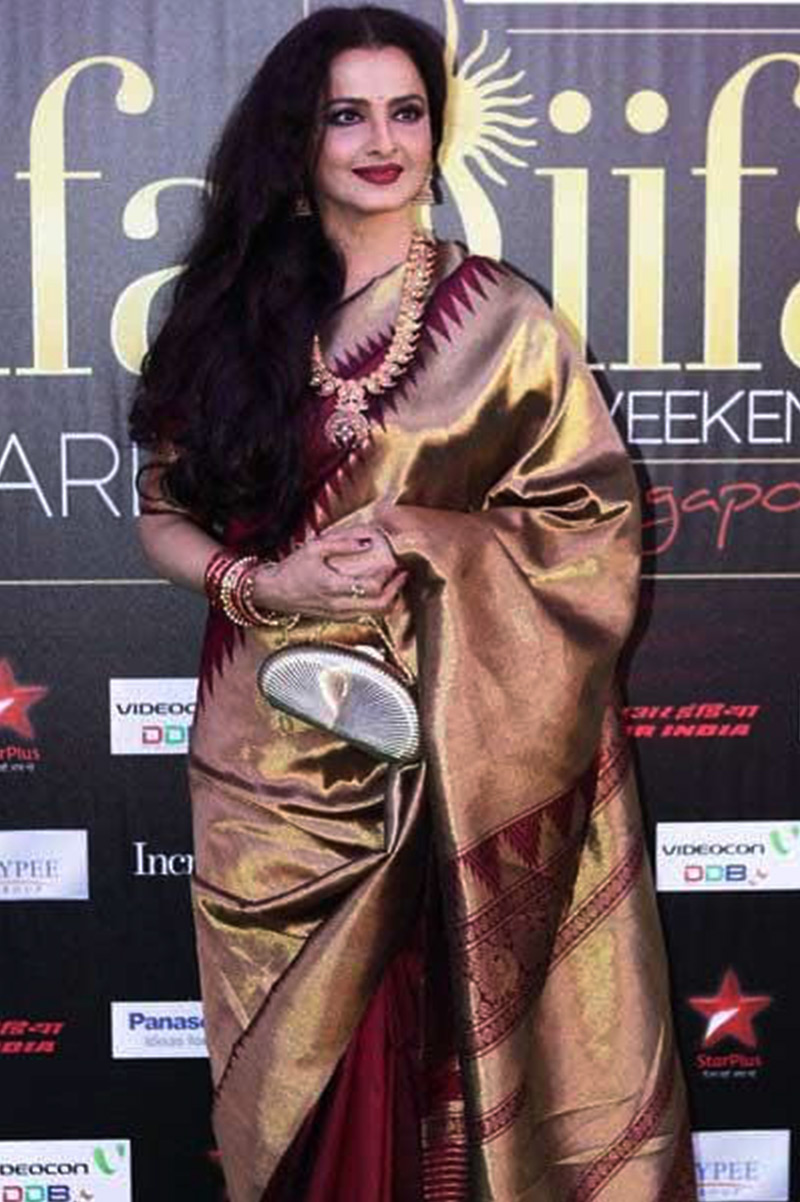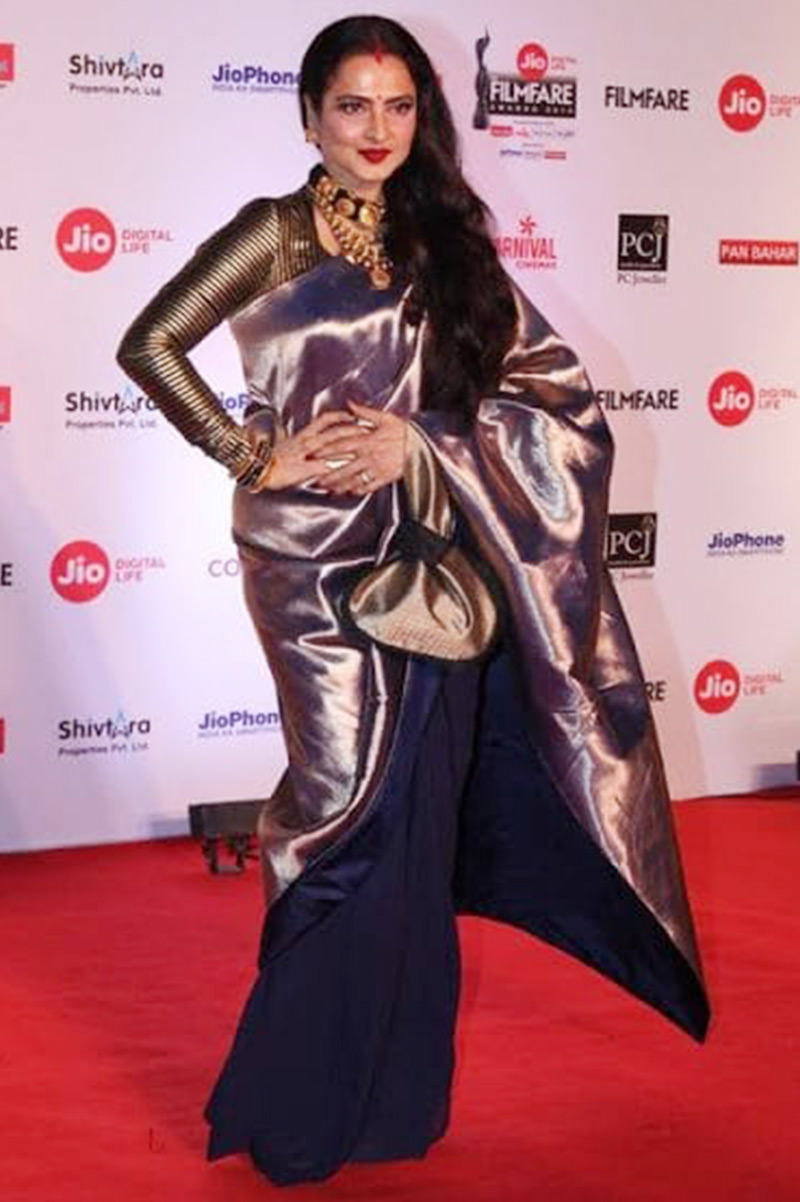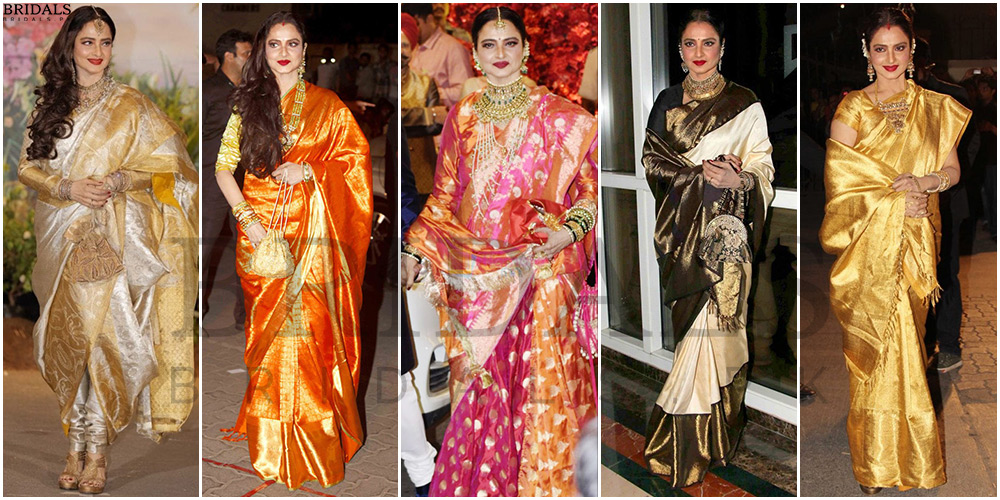 Rekha: The Evergreen Saari Queen, A Timeless Diva And A living Legend And An Icon!
Description
"In aankhon ke masti keh mastaney hazaaron hain…"
Admin
Bridals.PK
https://blog.bridals.pk/wp-content/themes/bridal/images/logo.png