Artful & Unique Art De Vivre Luxury Pret Collection by Élan
May 13, 2019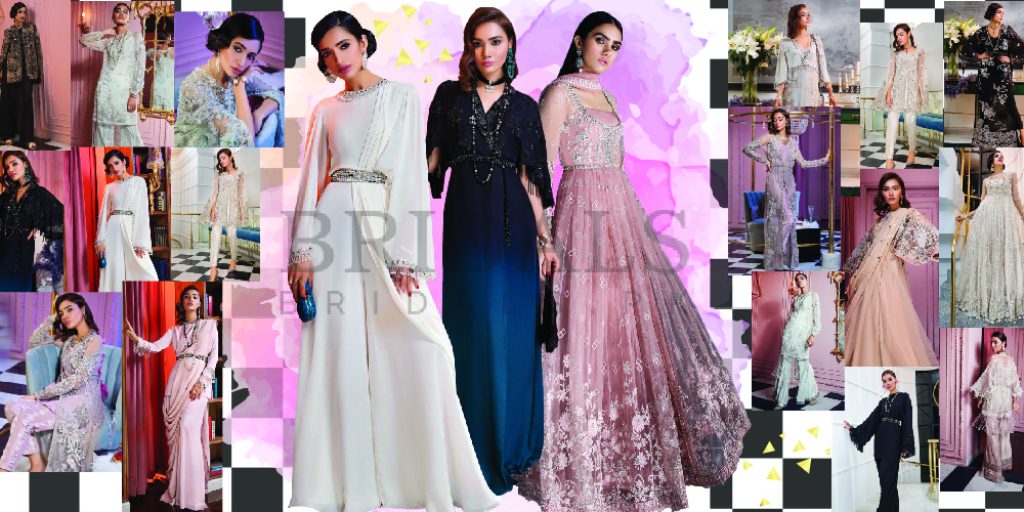 Article by: Hazafa Hasan
Ariana Grande isn't the only one who thinks that retail therapy might be her latest obsession. Clothing brands in Pakistan are making sure that all the ladies are fully consumed with retail fever. Amidst all the traditional wear, Élan's new luxe ret collection Art De Vivre (the art of living) is the most refreshing yet because it's a unique blend of unique cuts, motifs, fabrics and threadwork. It is a pret collection that will resolve all your summer formal occasion wardrobe dilemmas. Sleek (eastern & western) silhouettes and blowing dresses are made to dazzle and wow at functions like qawali night, nikah, engagements, wedding dinners and even birthdays! These outfits are perfect for you to wear at your best friend's or best cousin's wedding or any other festive occasion!
The modern saree with chic draping styles in this collection have our hearts. The Turkish styled organza jackets in these pret ensembles are very chic and very retro. Floor length maxis, kaftans, kalidars, trouser, shirts, tulip pants; the array of cuts and styles are very contemporary fusion.
As the name of the collection suggests, the articles in Art De Vivre are vibrant and full of life. You will find that despite its unusual cuts and detailing, the collection is minimalistic for the most part. The palette is unrestricted and boundless as the ideal Élan woman. We assure you that once you step out in this collection, you will stand out in any crowd. This collection is unprecedented and decidedly tasteful as we are sure you will agree.
Take a look at the pieces and you will know what are on about:
(Courtesy: Élan Official)
1. CHAMP DE FLEUR IVORY
2. ARC DE CRISTAL

3. BIJOU NOIR
4. BAROQUE GRIS
5. LA LUEUR
6. ROSE AMOUR
7. EN ROSE CLAIR
8. SOIE GRISE
9. JARDIN NOIR
10. LA PECHE
11. PERLE DE LAVANDE
12. CIEL DE MINUIT
In love yet? The versatile pieces do offer you a lot to marvel about. Personally, we liked how it can inspire your ensemble for any special occasion marked on your social calendar this summer. Élan, as a clothing brand, has always something that speaks to a woman of the world and absolute class.
Artful & Unique Art De Vivre Luxury Pret Collection by Élan
Description
As the name of the collection suggests, the articles in Art De Vivre are vibrant and full of life. You will find its unusual cuts and detailing appealing.
Admin
Bridals.PK
https://blog.bridals.pk/wp-content/themes/bridal/images/logo.png